Meatball-eh meatball-eh!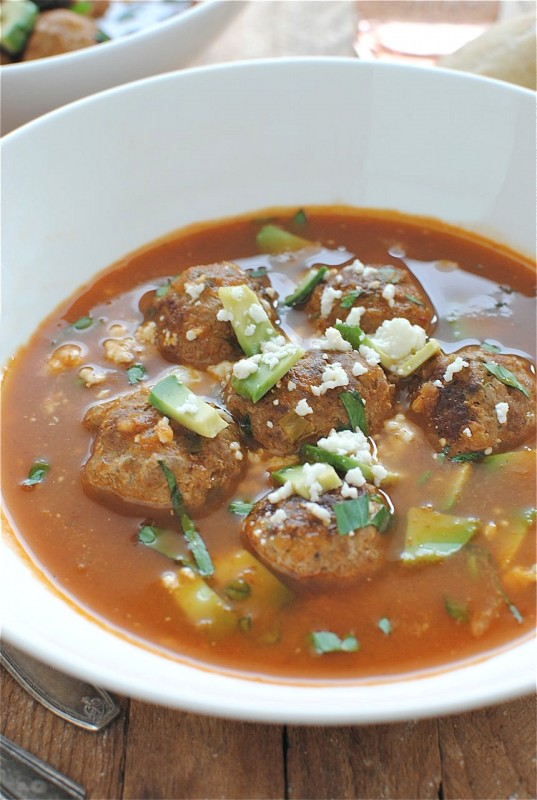 Okay. I'm already royally scrizzed for this month.
See, Aaron and I have this tradition. And I should know better, really. Each Halloween we watch scary movies. And they're across the board scary. Like, Scream-scary, Rosemary's Baby-scary, Poltergeist-scary, Joan Rivers documentary-scary. Anything goes.
But a couple of days ago we accidentally totally on purpose got a head start on things. Ugh. We started watching Paranormal Witness. I'm sorry, but anything with the letters P-A-R-A-N-O-R-M-A-L-W-I-T-N-E-S-S in them should be banned in a water well for all eternity.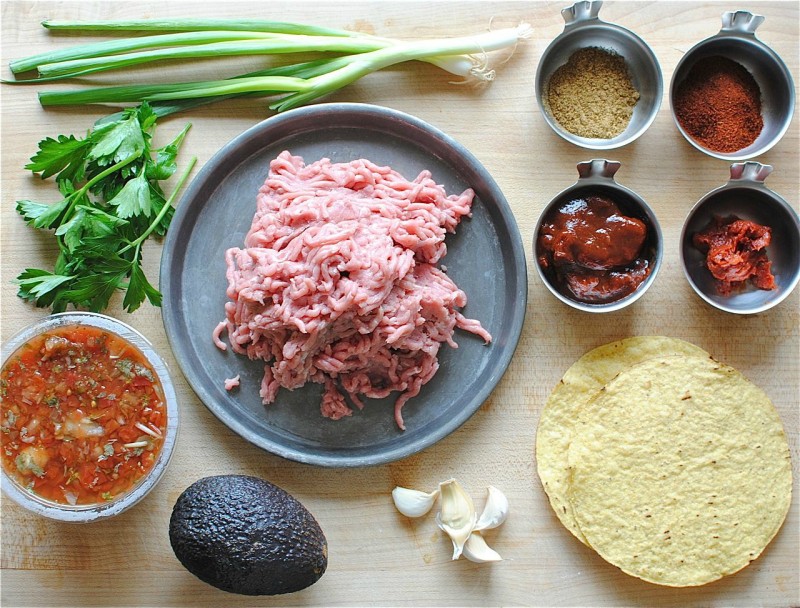 Hugest mistake ever. Have you heard of the show and the premise of it? It's REAL LIFE. As in, IT HAPPENED. Ghosts and spirits and UFOs and faceless people on the side of the road. IT ALL HAPPENED TO REAL LIFE PEOPLE.
I can't feel my legs.
And like, you can't just watch one episode. Because that would be sane and smart and wise and totally not me.
Oh no. You watch one episode with a mom and a daughter in a huge abandoned house being tormented by stuffed animals and flower vases flying across the room, slamming doors, staticky TVs (come on, ghosts. that's a little cliché), condiment bottles standing on top of each other, weird words written on the walls and this is a good idea because why?
I can't feel my torso.
But. We. Kept. Watching. We seriously kept watching, episode after episode until I was literally curled up in the fetal position awkwardly ON TOP of my husband with a blanket over my face, my dog's limbs in my sweaty grip and a handful of darling expletives shooting from my face.
That baby monitor HUMMED A LULLABY ALL BY ITSELF.
I can't feel my arms.
Oh yeah! Mexican Meatball Soup. Right.
I mean, I don't know how we can even think about soup at a time like this. For all you know, this might not even BE ME. I could very well be some distant hollow spirit betwixt two falcons.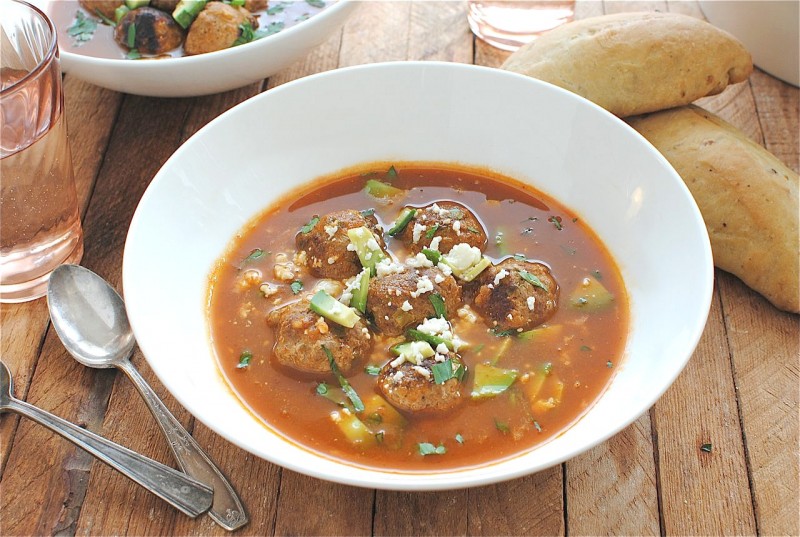 But just so you know, this soup is nothing short of incredz. (that's the way ghosts say incredible, by the way. incredz.)
You have seasoned turkey meatballs (with tostada shells in them. ain't no willy nilly here) all browned up and stuff. And THEN, get this. You take some salsa and blitz it up with some chipotle peppers. Dump that in a pot with some tomato paste and broth. Add the meatballs, get your simmer on, and then throw it in your mouth with some zesty garnishes and I THINK I JUST FELT SOMETHING ON MY NECK.
I probably shouldn't have told the ghosts that staticky TVs were cliché, huh?
Great.
Mexican Meatball Soup:
What it took for 4:
* 1.2 pound ground turkey
* 2 scallions, finely chopped
* 1 Tbs. ground cumin
* 2 Tbs. chili powder
* 2 tostada shells, pulsed in a food processor until crumbs
* 2 chipotle peppers, in their adobo sauce
* 2 Tbs. tomato paste
* 2 cups fresh salsa (store-bought is fiiiine)
* 1 quart chicken stock
* 1 avocado, diced
* crumbled queso fresco, for garnish
* freshly chopped parsley or cilantro, for garnish
* coarse salt and freshly ground pepper
In a bowl, combine the turkey, scallions, cumin, chili powder, tostada shells, and a pinch of salt and pepper. Using your hands, roll them into little balls. You'll get about 19 or 20.
Bring a large skillet to a medium-high heat. Add the meatballs and brown all over, about 6 minutes. Set them aside.
In a blender, combine the salsa and the chipotle peppers. Pulse until liquified.
In a large pot, bloom the tomato paste for about a minute. (just press it around with a wooden spoon.)
Add the spicy salsa and the chicken stock. Bring to a boil, add the meatballs, lower the heat and simmer for about 15 minutes. Taste that right now. WHUT.
Serve the Mexican soup garnished with avocado, queso fresco and herbies!