This is just beyond ridiculous.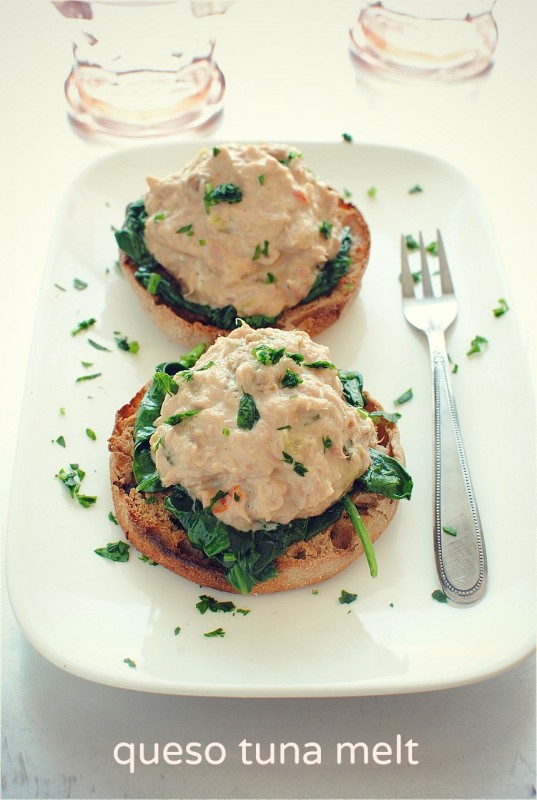 And I mean ridiculous.
You guys, I googled it to see if this was a popular combo because I'd never thought or heard of it before, and I think I invented it. I really think I did.
BEVCOOKSQUESOTUNAMELTPATENTPENDINGISAIDITFIRST.
You should have seen me though, trying to come up with this. I've been wanting to make a tuna melt fer thee lawngest tahm, so when I remembered my leftover sausage cheese dip that was accidentally in my mouth at the time, I thought, "oh! this it it! this is my chance! my chance in life! my chance to thrive! to soar! to beam! to fly like the baby americus eagle that I am! and to squeeze in a quick pic of my new hair all trickery like!"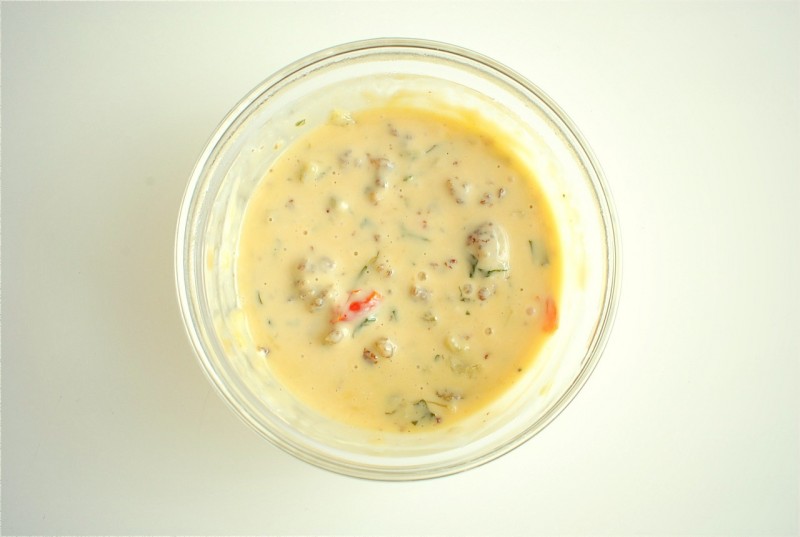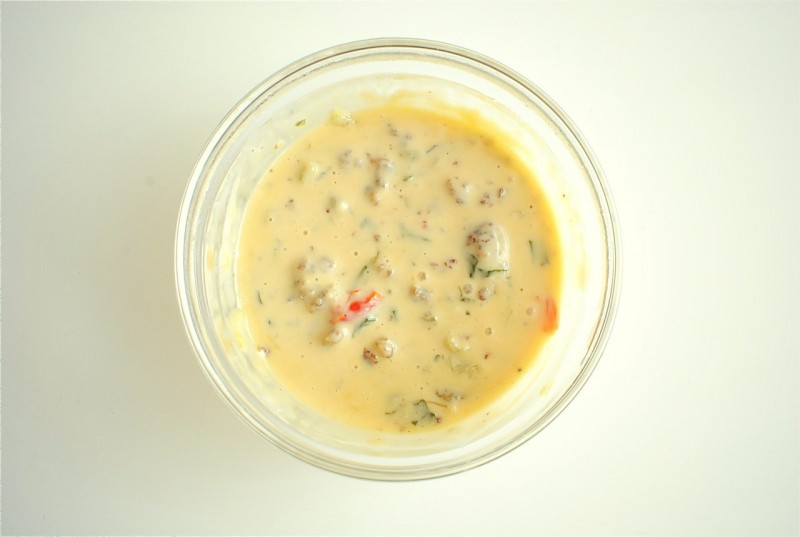 But listen to how dumb I am. I was making it way too complicated. I had this vision of the traditional melt. You know, cheese MELTED over the tuna. Where the queso would be like, draping the tuna. Like a tuna melt. And so that meant I needed to do something with the tuna fish so that it wasn't dry and depressed. Do I mix in yogurt? Ew, no no no. Mayo? Seriously, please stop. Mustard? H-u-u-u-u-u-r-l.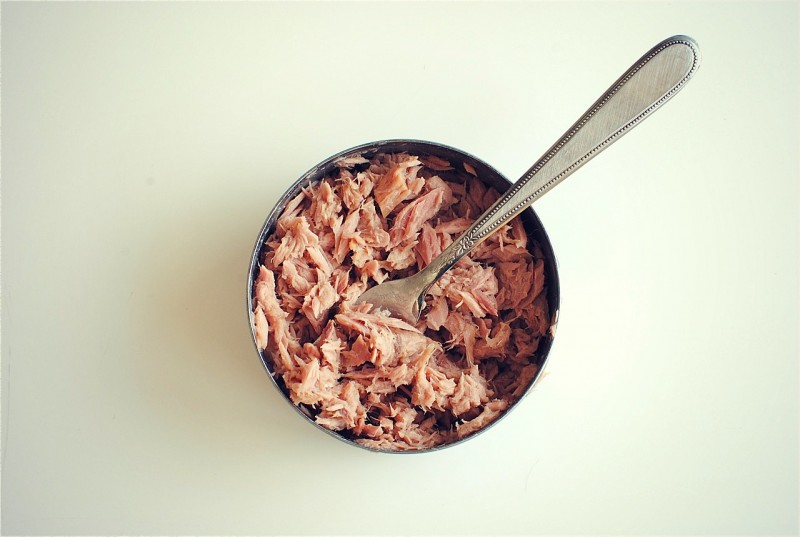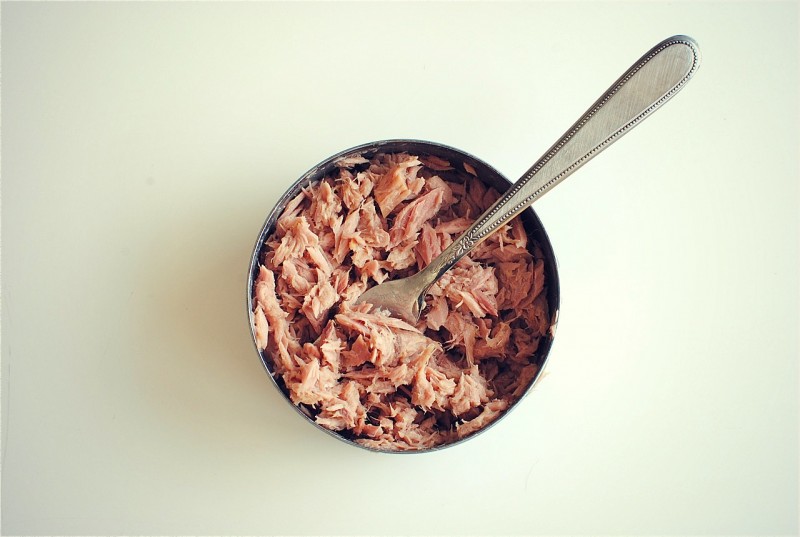 OMG. THE CHEESE DIP. THAT'S IT. I mix the cheese dip WITH the tuna fish and they'll become one in matrimony from this hour forward until digestion death do they part in my small intestines.
Oh don't look at me like that.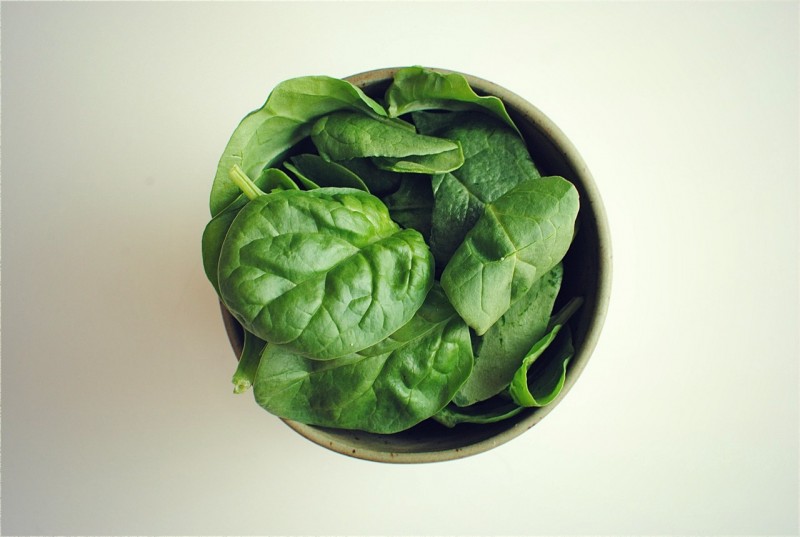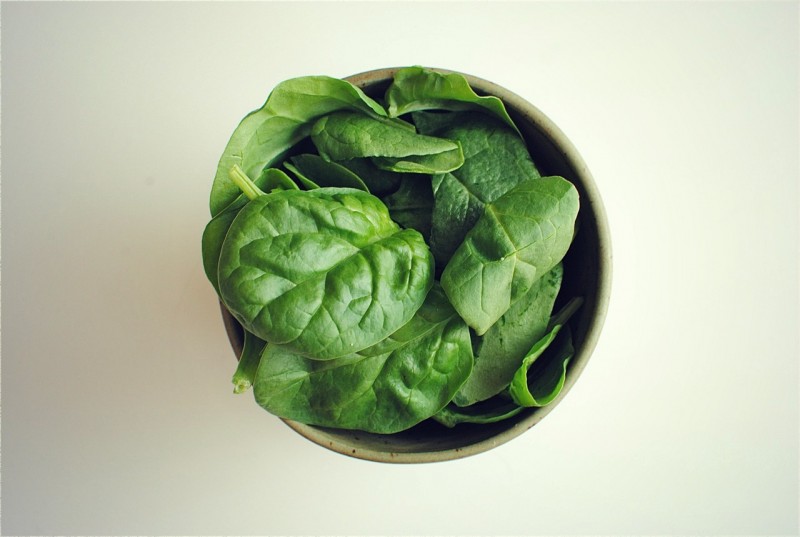 But I ern't dern! Let's wilt some baby spinach for an added layer of tongue velvet. (and nutrients, blah blah)
And then we'll arrange it on some toasted English muffins like a good girl.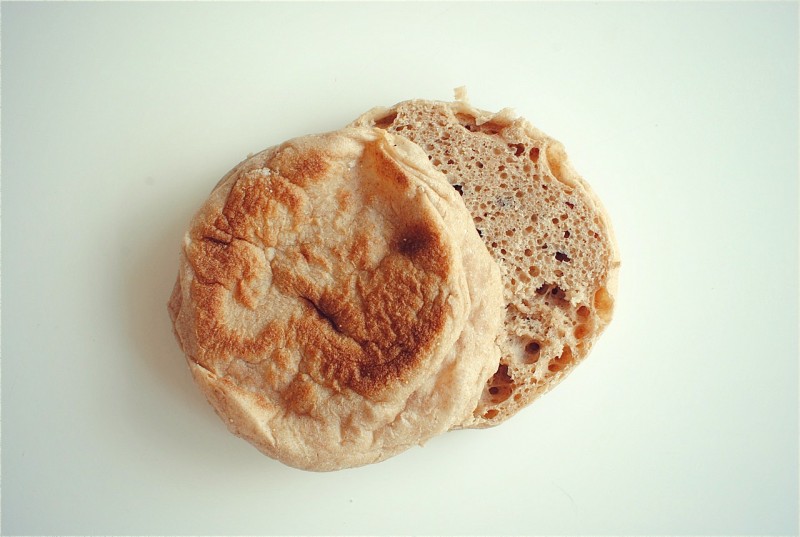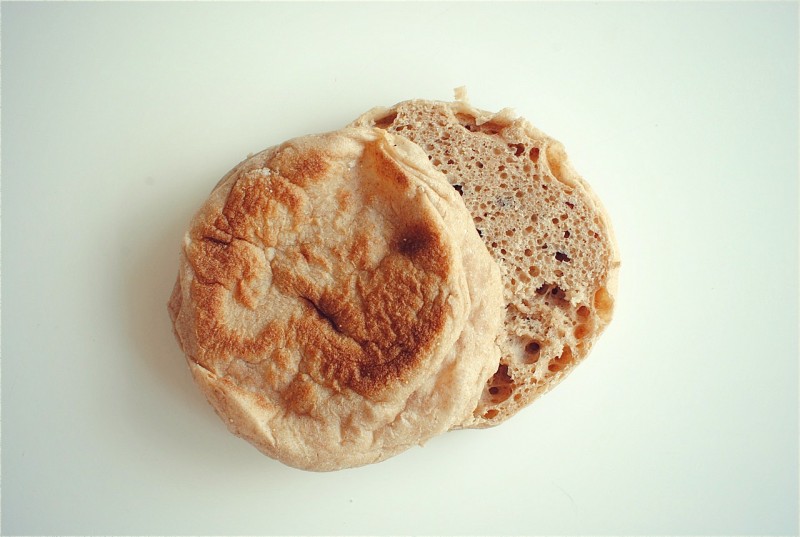 And then we'll take a shoehorn and plop mounds of warm queso tuna on top of each muffin half and stand back and enter a giggle fit because seriously THIS IS SO RIDICULOUS.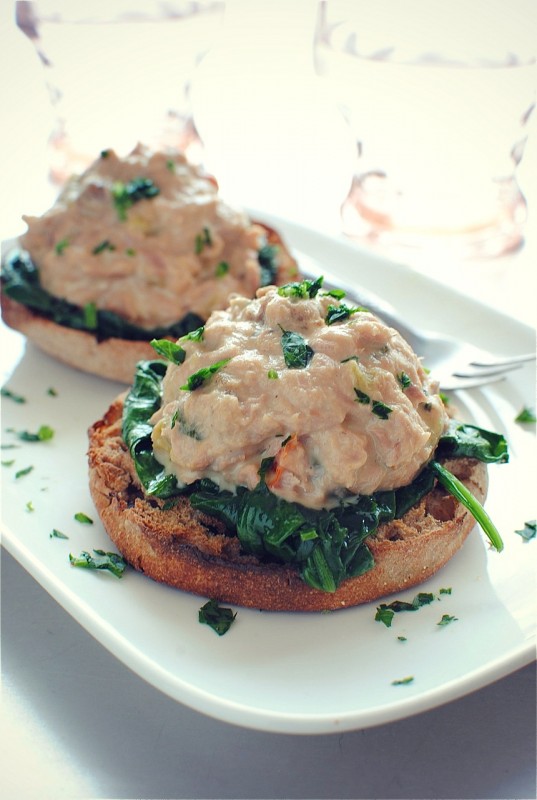 Ridiculously yummy.
Queso Tuna Melt:

What it took for 2 halves:
* 1/3 cup sausage cheese dip (or less if you're already freaked out)
* 1 whole grain English muffin, split and toasted
* 1 tsp extra-virgin olive oil
* 2 cups baby spinach
* 1 can albacore tuna, drained
* cilantro or parsley for garnish
Heat the oil in a medium skillet. Add the spinach and wilt, 2 minutes, IF that.
If you're using leftover cheese dip, just heat up a little bit in the microwave. The dump the tuna fish into the cheese dip and stir to combine. You're already laughing.
Arrange the wilted greens on each muffin half and top with a good mound of queso tuna.
Garnish with cilantro or parsley.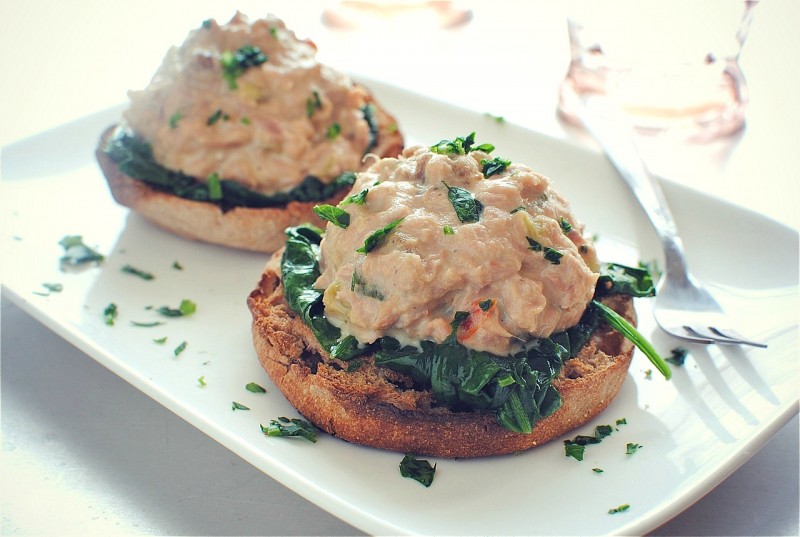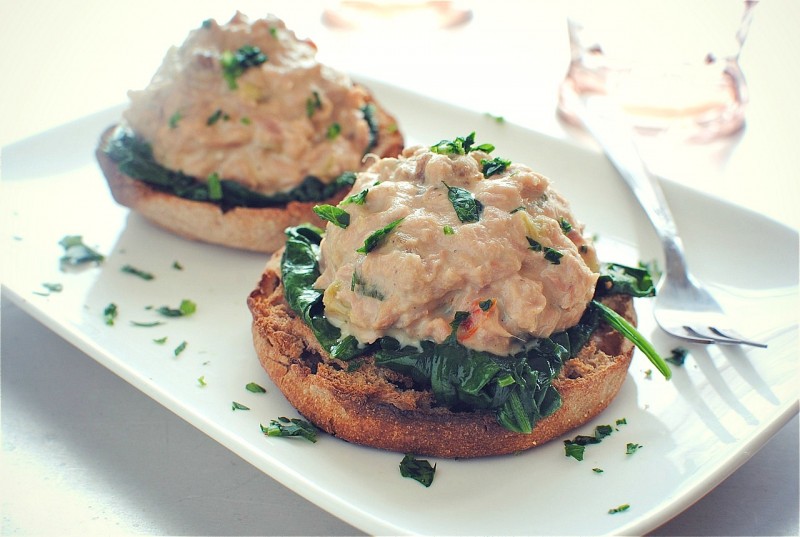 Deaaaad serious.