There's a new taco in town.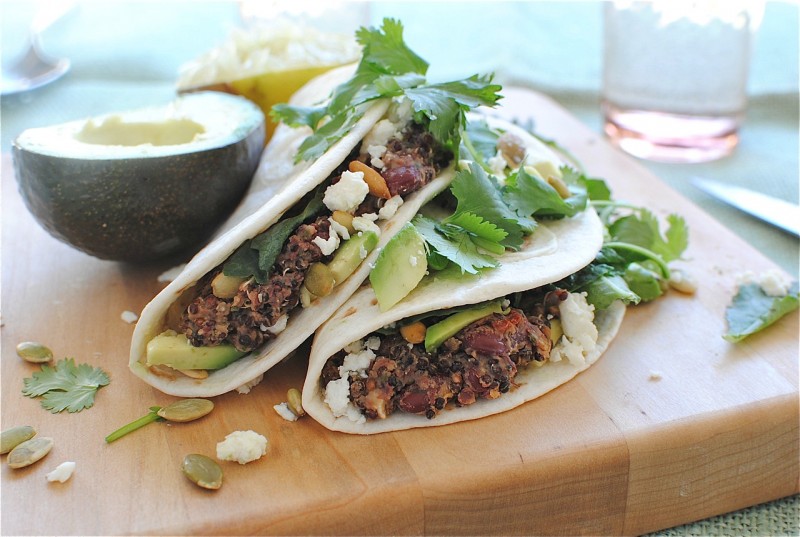 Ewwwww, why did I say that? I thought I would like the way it looked and read. But I just sounded like a total d-terd instead. Let me try this again.
Oh hey there, look at these super interesting, nutritious to the max and colorful tacos that are sure to please the whole family, AND MORE.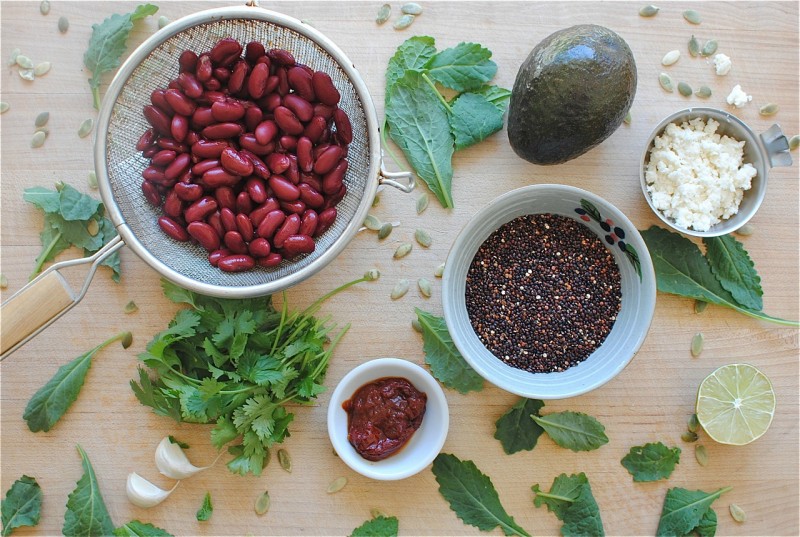 Why am I sucking at this? You know what, I think I'm intimidated by the majesticicity (shhhh) and the magnitudinalitory (shhhhhhhh) of these tacos that I have no idea how to even begin telling you about it. I might not have the words.
You're like, OH THANK GOD.
WAIT. I found them.
You're like, CRAP.
I was making this up on the fly, so let me give a quick word to the wise (which, okay. frankly that little phrase is dumb because it should be a word FROM the wise, right?, since I'm the one who experienced it and is sharing my newly found wisdom with those containing less of the wisdoms and then we both have all this new wisdom to party with. plus, it's going to be way more than a worD. seriously do they even know me at all?) I only put 1 chipotle pepper in my puree, but go ahead and put two. It won't punch your life into purgatory, swears.
And there's my 23 words from the wise.
So what you do is puree half a can of kidney beans with the chipotle peppers, garlic, lime juice and cilantro. I added a teeny bit of olive oil to thin out my mixture, because the morning glory of my heart bloomed me in that direction.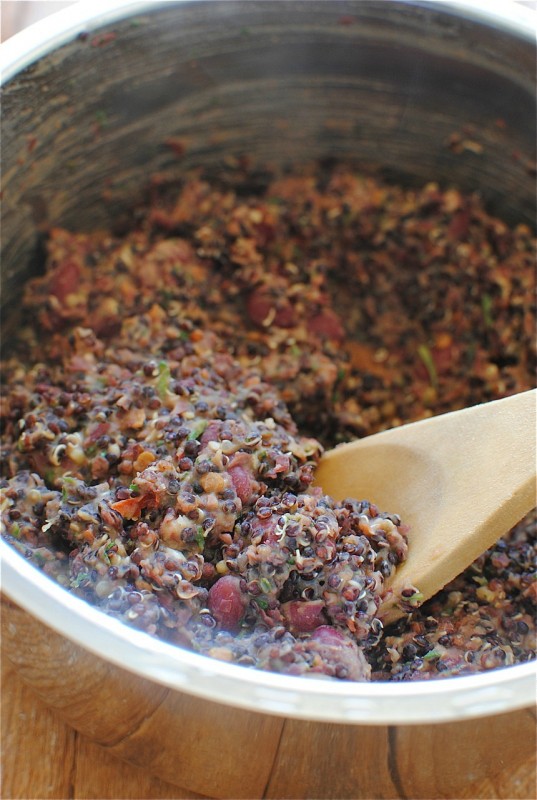 And then you'll mix it with little cooked red quinoa spirals, the rest of the whole kidney beans, and the little ghost that apparently hangs out at the rim of my saucepan. I guess I need to clean my lens or whatever.
Tuck that shiz into some warm soft tortillas with creamy avocado, crumbled, salty queso fresco, baby kale leaves and toasted pepitas for extra taste bud love.
Okay now taste that.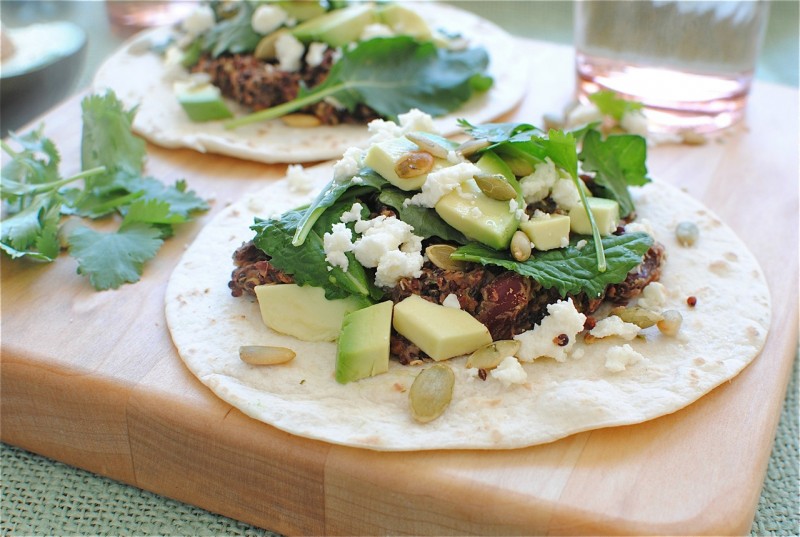 MOTHER. MAY. I.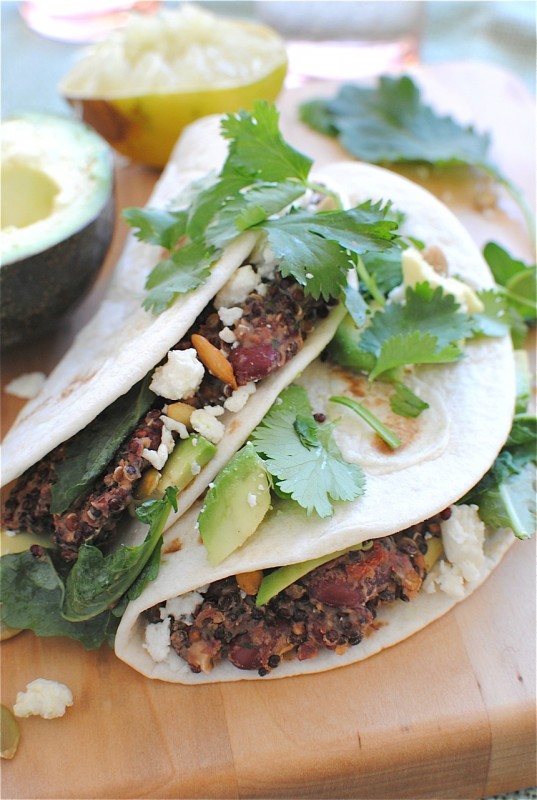 Yes, yes you may.
Kidney Bean and Quinoa Soft Tacos:
What it took for 6 tacos:
* 1 cup red quinoa (or whatever you have)
* 1 (14.5 oz) can dark kidney beans, drained and rinsed, and divided
* 2 chipotle peppers in a little of their adobo sauce (or more if you love the heat!)
* 2 cloves garlic, chopped
* 1/2 cup cilantro leaves
* 1 lime, halved
* 6 flour tortillas, warmed
* 2 cups baby kale leaves
* 1 avocado, diced
* 1/2 cup crumbled queso fresco
* 1/3 cup toasted pepitas
* coarse salt and freshly ground pepper
Cook the quinoa in boiling water until it pops into little spirals, about 15 minutes. Drain water and return to the pot.
In a food processor, combine half of the kidney beans, chipotle peppers, garlic, cilantro and the juice from half the lime. Blitz until smooth.
Stir the other half of the beans into the cooked quinoa. Then add the pureed bean mixture to the pot; stir to combine. Season with a pinch of salt and pepper. Taste it. I mean right?
Serve warmed tortillas with the bean/quinoa mixture evenly divided over them. Garnish with diced avocado, kale leaves, crumbled queso fresco and toasted pepitas. And the remaining lime juice! Spritz, spritz.
That's right.