I think we need a moment of silence, yes?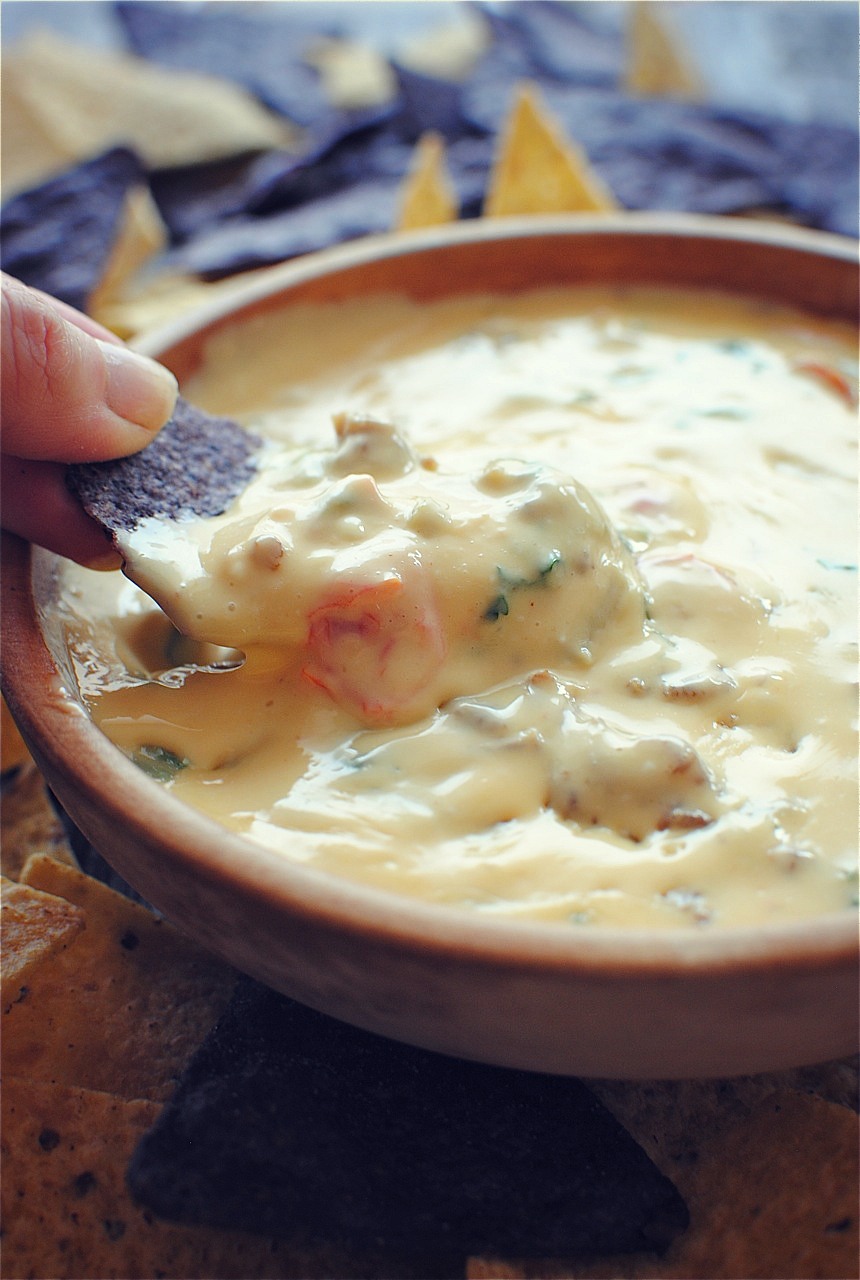 Yes.
I'm such a stupid lover of cheese dip, it's stupid. Stupid stupid stupid. I made this last Saturday for the Arkansas/Alabama game (embaaaaaaarrassing) and – oh, did I host a party, you ask? Oh no. The cheese dip was for me. All two pounds of it. Fooooor my face. Aaaaaand only my face.
Stupid.
And can I tell you I've eaten it everysinglesolitarywhichwaypossible for nearly a week?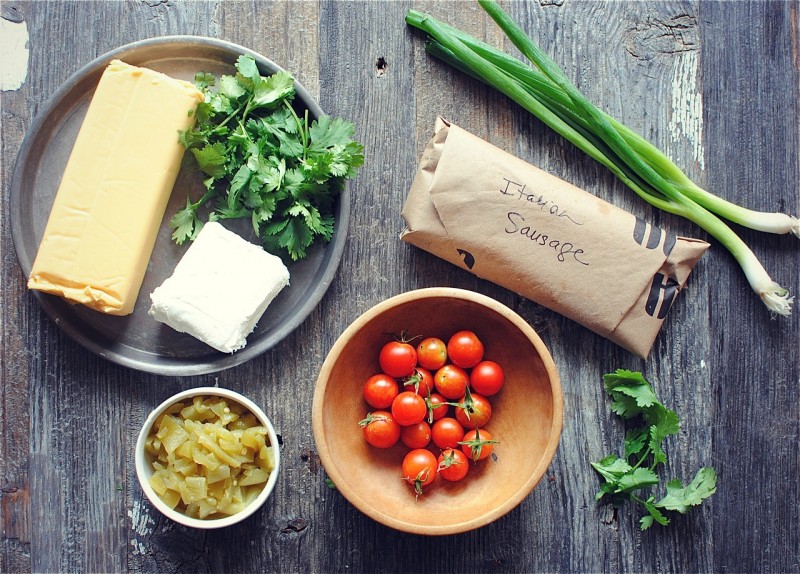 So stupid.
I've licked it off my fingers, gloriously draped it over my morning eggs, dumped it into lunch tacos, smothered English muffins with it, hoovered it straight from a shoehorn, and one time I even went sausage bobbing in it.
I even made up the stupidest lunch with it that I'm going to show you next week. I still can't even think about it it's so stupid.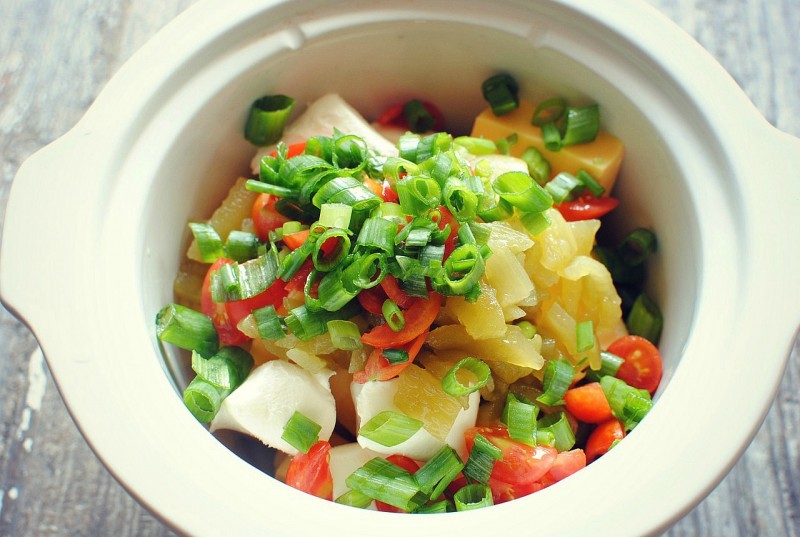 Buuuut, when you stop and about it though we're covering all the major food groups. No listen.
* Crumbled and browned delicious spicy Italian sausage for the protein.
* Chopped fresh tomatoes for the fruit.
* Velveeta and cream cheese for the dairy.
* Scallions, chiles and cilantro for the . . . vegetables (shhhh).
* Chips for the grains.
Baby girl ain't so stupid NOW, whaaaat!
. . . Oh.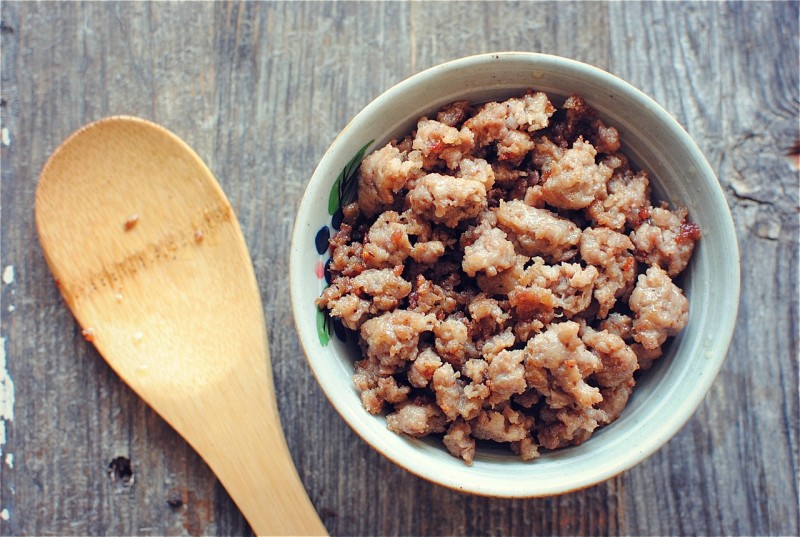 Did you want to stop real quick and notice how long my nails are getting? Because you can if you want.
Did you want to notice my pinky fingernail extending past the skin a little? Because I'll totally let you if you want.
Did you want to mistake my hands for Barbra Streisand's since they are pretty much identical now? Because you're absolutely welcome to if you want.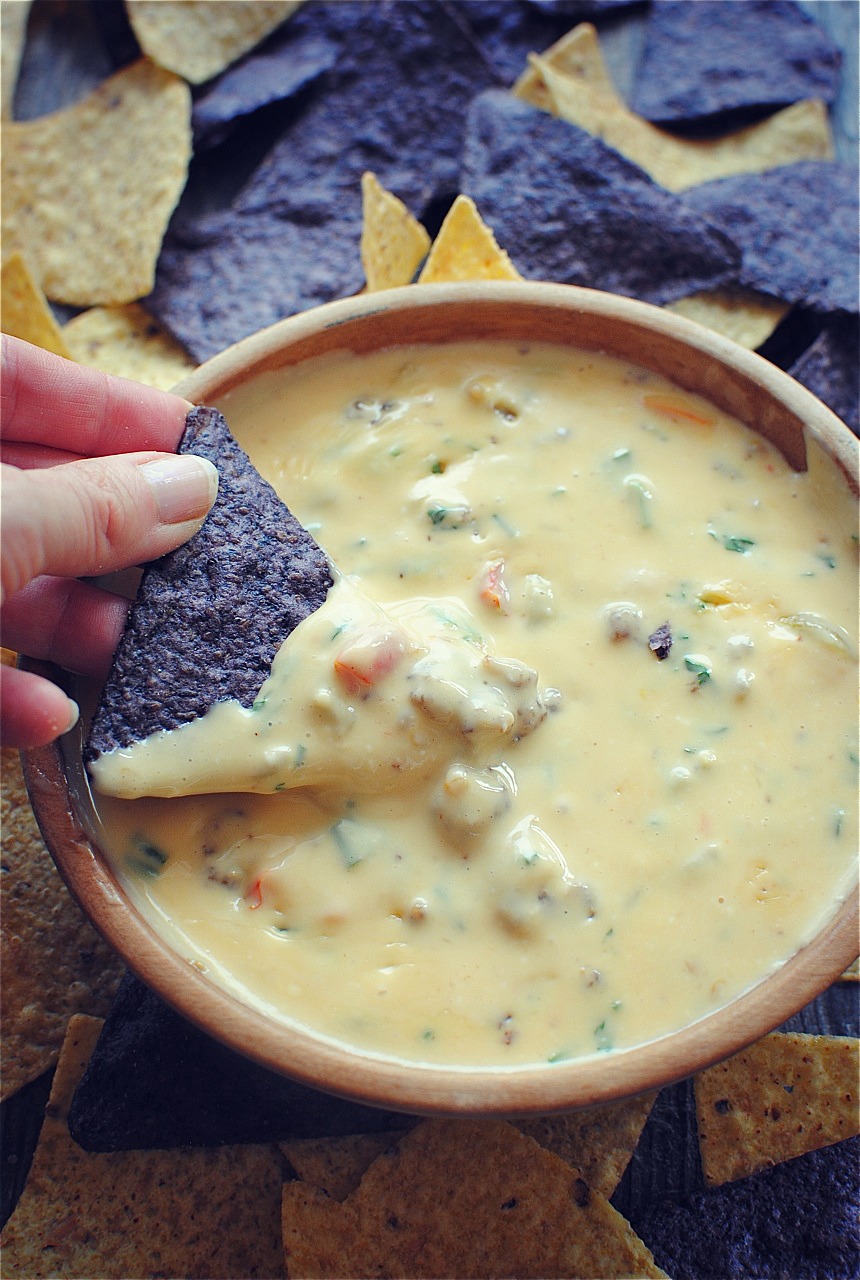 This stupid cheese dip was pretty much never not in my face for the last 6 days.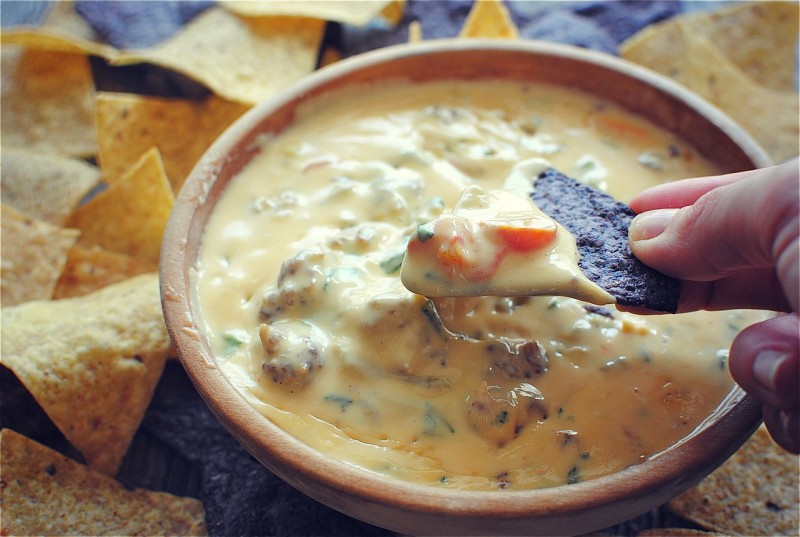 Best week of my life.
Sausage Cheese Dip:
What it took for 1. WHAT? IT…okay, 4:
* 1 pound Velveeta cheese block, cut into cubes
* 1/2 (8 oz) bar cream cheese, cut into cubes
* 1 (4 oz) can diced green chiles
* 1/2 cup chopped cherry (or whatever you have) tomatoes
* 2 scallions, thinly sliced
* 2 Italian sausage links, casings removed
* 1/2 cup cilantro leaves
In a small crock pot, combine the cheeses, chiles, tomatoes and scallions. Put the lid on it and turn it on. Let it sit for seriously like an hour until it becomes smooth and wonderful and melty and oh yes.
In the meantime, brown your sausage in a skillet. Right at the end, dump it into the cheese dip, along with the fresh cilantro. Stir stir stir. Stick your finger in it and taste it. Stick your finger BACK in for a second taste and telleth not a soul.
Serve with a bunk ton of chips.