Hiya!
Actually, I don't know what I think about saying "hiya." It didn't really feel like me. And it's not like I even needed to open with saying hi or hiya or hello or what up or hey dude or grüezi or whatever. I guess it's because I'm in Arkansas right now, at a different work station (the pool, woooooe is me), with a different coffee mug (orange!) and hair so wavy it looks like I touched a lightning bolt to my tongue while standing in a foot of water.
I guess it's just the way my life was meant to unfold.
Lion girl. THAT IS WHAT THEY ARE GOING TO CALL ME.
Okay so yeah, I'll keep this short because it's Friday and I have a 2-inch splinter in my thigh that's starting to turn purple and I probably need to cut off my leg real quick. Yaaay!
In the meantime, I have some super duper gooey ooey orzo with gruyere cheese, tomatoes and zucchini fer ya.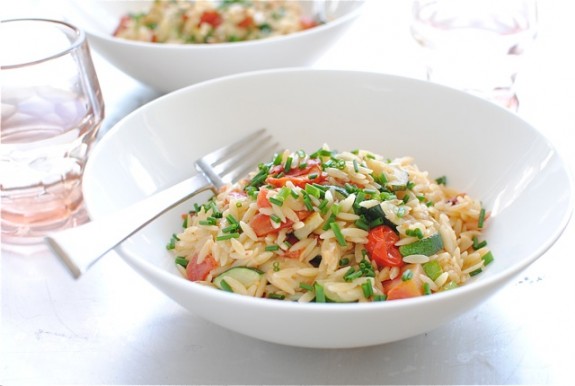 AND, an almond-crusted tilapia salad mish mash thingy that's pretty pimp if I have anything to do with anything.
It also has tomatoes and zucchini in it, WEIRD.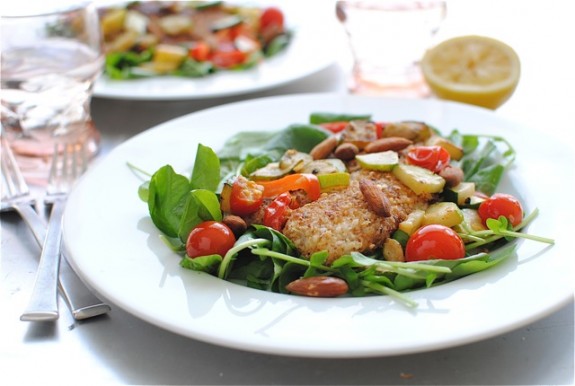 Okay so where's that chainsaw…..