OH THE WEATHER OUTSIDE IS FRIGHTFUL!
Okay, so it's not that frightful, but I'm in the Christmas spirit, you guys and I just can't STOP.
Are you more than dried up on gift ideas this year? Maybe a tight budget has you on a leash OR you can't stand insano crowds at the malls and shops OR you secretly prefer to eat the gifts as you wrap them?
Hi, hello there, welcome.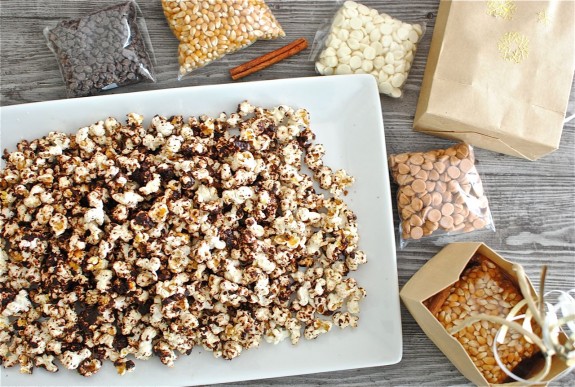 I decided to get crafty this year (don't gag) and make some DIY-style-candied-popcorn-gifties. (Let's pretend all those hyphens were totally necessary.) If this tickles your fancy, peep my Tablespoon article for my step-by-step instructions!
AND, while I have you (You thought you could get away from me that quickly? Guess again.)
I'm pretty sure that I could put money on that fact that your muffin tin is desperately pleading for a change of pace in its life that doesn't include flour or baking powder.
E.G.G.S.
Yea-aaah! Make some mini frittatas and host a very merry brunch with all your best pals and watch "It's a Wonderful Life" 259 times while experiencing the scariest coffee buzz known to humans.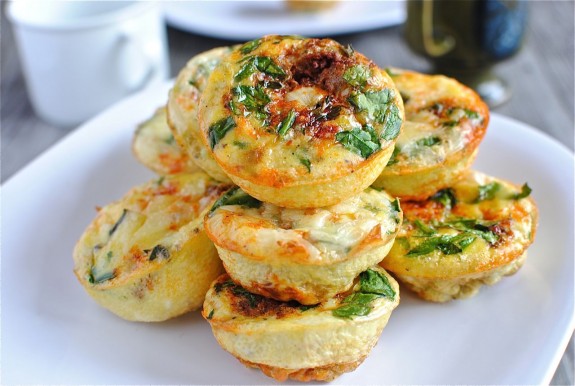 As far as fillings? The world is your frittata. Just have an EGGCELLENT time.
I'm so sorry.