Well, hey!
Did you know Thanksgiving is like 20 minutes from now? It is.
How many freak attacks have you had in the last 3 weeks? A hundred 50 billion 81? Me too.
I won't keep you. I know you have things to do today. I just wanted to show you real quick what I made last weekend. They just might help settle the freak attacks a smidge.
Why? I dumped a lot of bourbon in them. That's why.
Plus they're in ramekins. I mean coooomeeee ooooon.
You want to cradle them, don't you?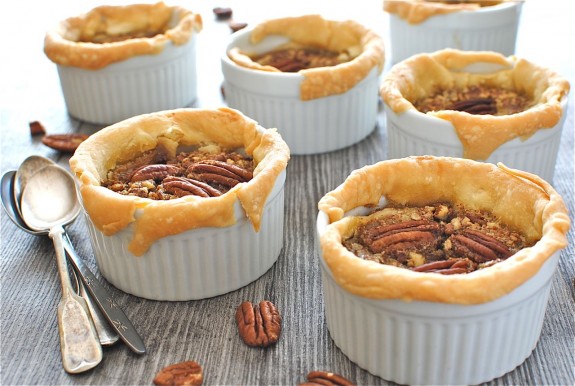 I do and did and will again.  Here you go, lovers!