I think it can happen to anyone. I wouldn't call it a BAD thing. I just think it's common and we shouldn't read too much into it. Or judge.
To my face.
I bought a bag of dried mixed beans soup thingy from Trader Joe's. Uh huh, the one with the instructions printed on the side!
OH THE HORROR.
But hold on chachi, before that vein in your forehead starts throbbing to the beat of Outkast's "Hey Ya", let me 'splain.
I was looking for straight up lentils, and TJ was out. So, the nice sales lady showed me the bag of mixed beans. The colors….the shapes….the hip graphics on the package. SOLD.
I DID willy nilly with the recipe a little bit, switching out seasonings, adding a tomato bouillon cube, burning sage incense right over the pot to keep out the negativity of this world.
Just kidding.
The sage burned in the living room.
You guys, make this soup. You know those bags of dried beans you've had in your pantry since Clinton was president? They now have a new purpose in life. Add whatever seasonings you dig. Add a meat if need be.
Just promise me you'll pony up to a bowl, in your robe, on your sofa, with your puppy, next to a fire, with Laverne & Shirley on Netflix.
There will be no regrets.
17 Bean and Barley Soup: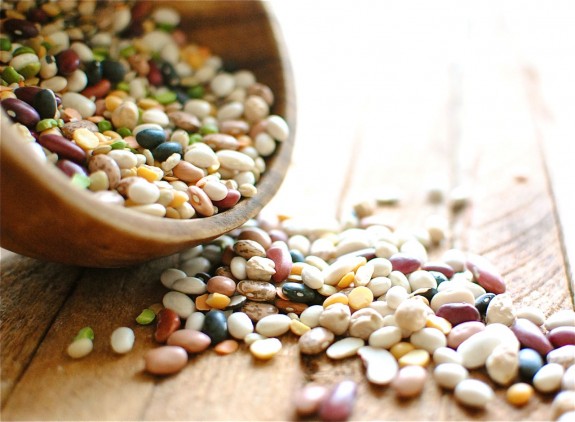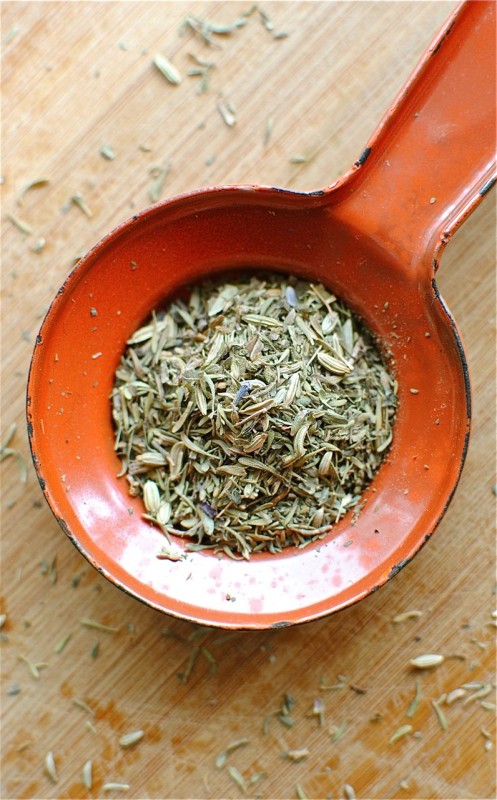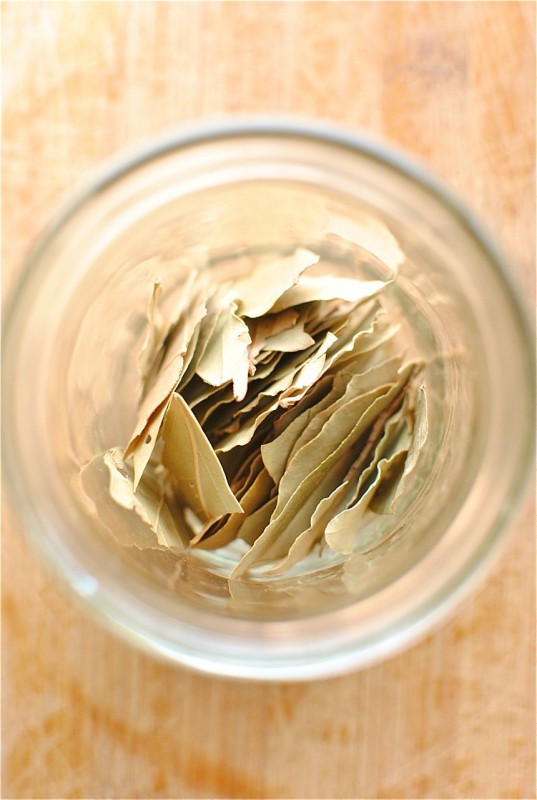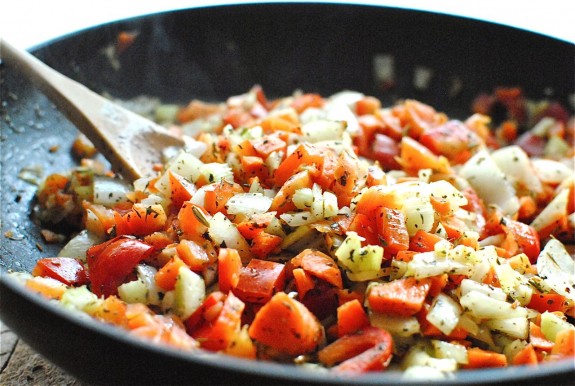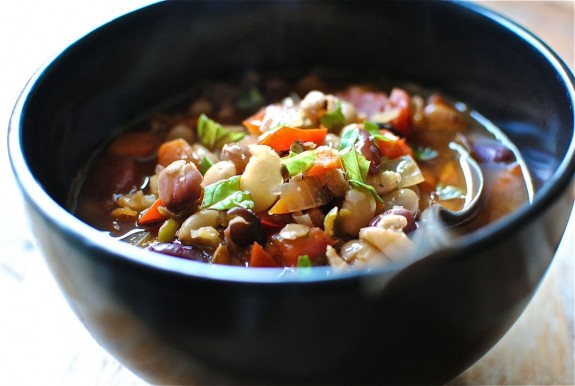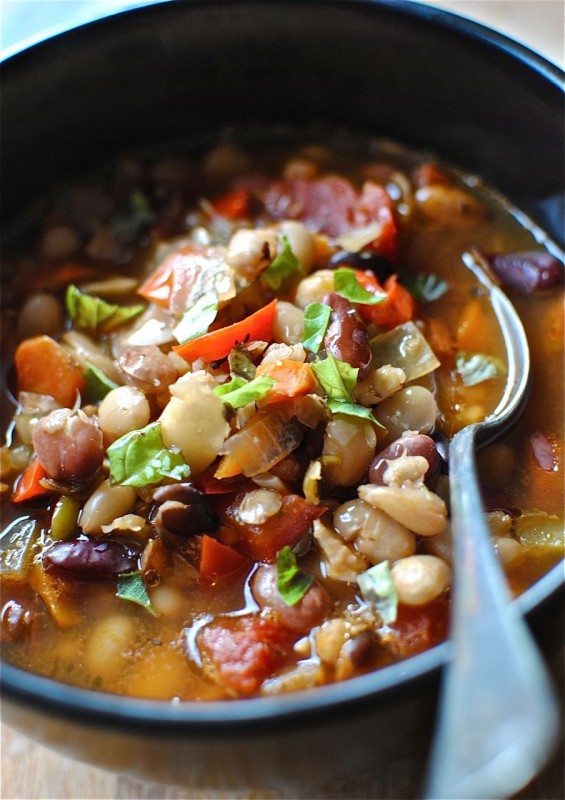 What it took for like 450. (or 6)
* 1 (1 lb) Trader Joe's 17 Bean and Barley soup mix (or 2 cups of your favorite mix of dried beans, barley and lentils; soaked overnight)
* 2 Tbs. extra-virgin olive oil
* 1/2 large white onion, chopped
* 2 carrots, chopped
* 2 stalks celery, chopped
* 1 red bell pepper, chopped
* 3 cloves garlic, minced
* 2 Tbs Herbs De Provence
* 1 Tbs dried basil
* 4 cups vegetable broth
* 1 (14.5 oz) can diced tomatoes, in their juices
* 1 tomato bouillon cube
* coarse salt and pepper
Toss the soaked bean/barley mix into a large pot. Add the broth and canned tomatoes. Bring to a boil.
In the meantime, heat the oil in a medium skillet. Add the onions, carrots, celery, garlic and red bell pepper. Sprinkle with Herbs De Provence, dried basil, a good pinch of salt and pepper. Saute until veggies start to soften, 5 minutes.
Add the veggies to the soup pot. Add the bouillon cube, partially cover and simmer on medium for an hour. If ya need to add water at any point, toss a cup in.
Taste and season accordingly. If the beans need a little longer, simmer another 20 minutes.
Just taste that. I KNOW.