I spy something green.
I spy something 4 inches long.
I spy something spicy.
I spy a bowl filled with 3,915 of these things.
I spy a garden birthing 7,624 more of these things.
I spy a panicked married couple staring at each other through a blur of tears, scratching their armpits and wondering how they're going to manage this monster truckload of heat.
Oh! I spy a dehydrator.
I spy 48 hours of hands-off work and a house that smells so incredible you could charge top dollar for neighborhood whiffs.
I spy peace and happiness, once again inside the confines of a ranch house in Kansas.
Crushed Jalapeno Peppers: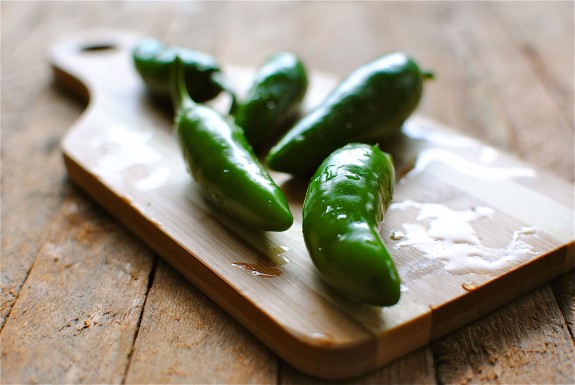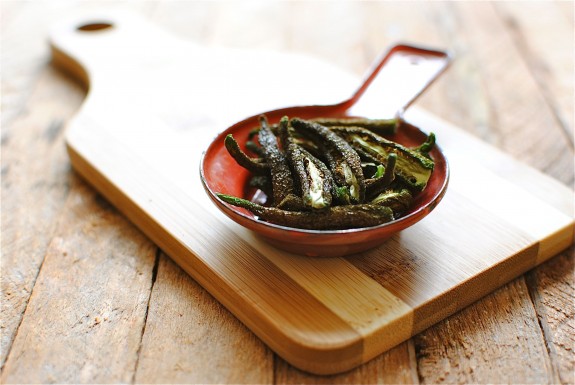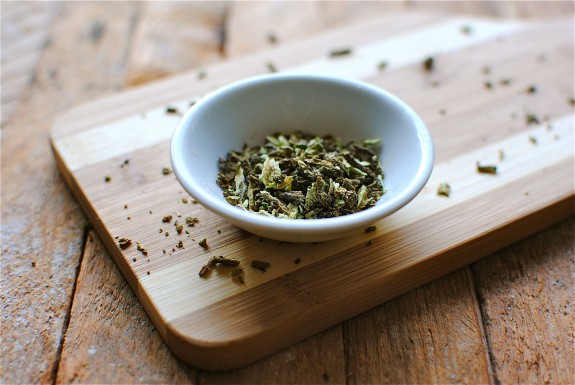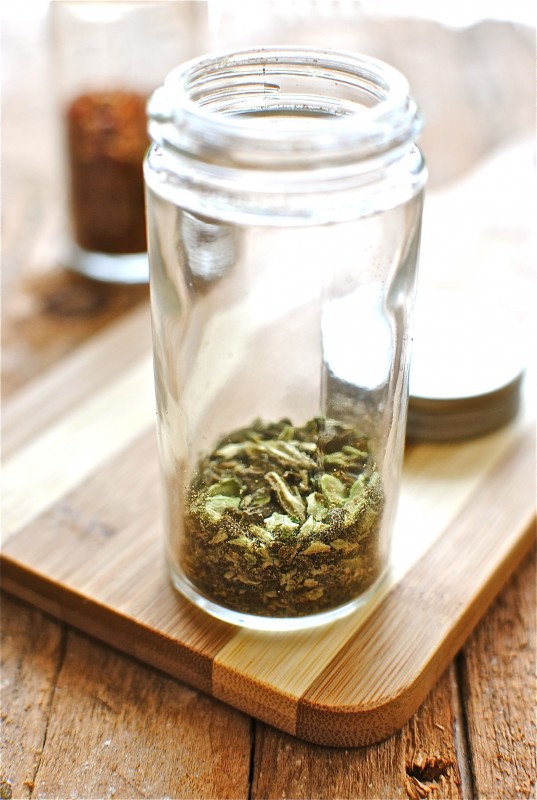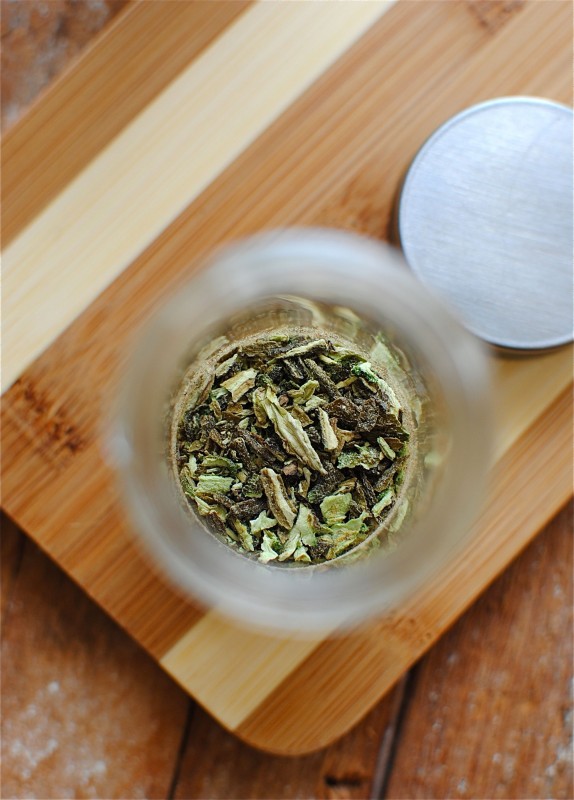 What you need:
* However many jalapeno peppers your heart desires, sliced in half, lengthwise
* a dehydrator
Layer the peppers on the racks in the dehydrator. Turn it on and forget about for about 48 hours. Your house will. smell. so. good.
Remove the crispy peppers from the machine and throw them into a sealable plastic bag. Using a rolling pin, roll over the the bag until they become crushed pepper flakes.
Store and use in pastas, pizzas, salads, WHAT HAVE YOU. (I just like that phrase so much.)
** You can use this method for any pepper out there, baby! **