You're probably reading the title of this post, rubbing your eyes, re-reading it and thinking, "The girl's gawn coo-coo. Who eats chili IN AUGUST?"
Well hold on now! I need to explain something. For the most part of yesterday, it felt like fall. Delicious, crisp, I-can-go-outside-and-not-die-from-the-heat fall. The temperatures stayed right around 66, steady rain showers drenched the neighborhoods, and my face was paralyzed in an expression reminiscent of Bozo the Clown.
Actually, that's a creepy image.
Stop imagining it!
Anyway, you know of my obsession for rain, so I only felt it necessary to monumentalize the fact that my backyard looks like it's been resuscitated and given a new dawn, a new day and a new life.
Why do I feel like singing all of a sudden?
This vegetarian chili is a.m.a.z.i.n.g. The soy chorizo packs some PUNCH, you guys. Pour a bowl and sprinkle some cheese on it and you may just end up sportin' a Bozo the Clown face, too.
(I apologize in advance.)
 Soy Chorizo and Two Bean Chili: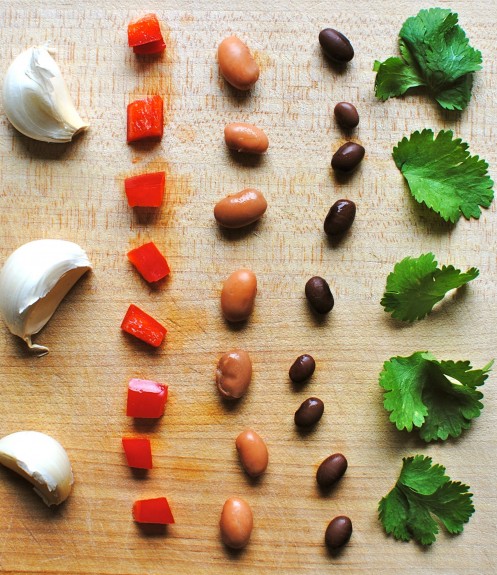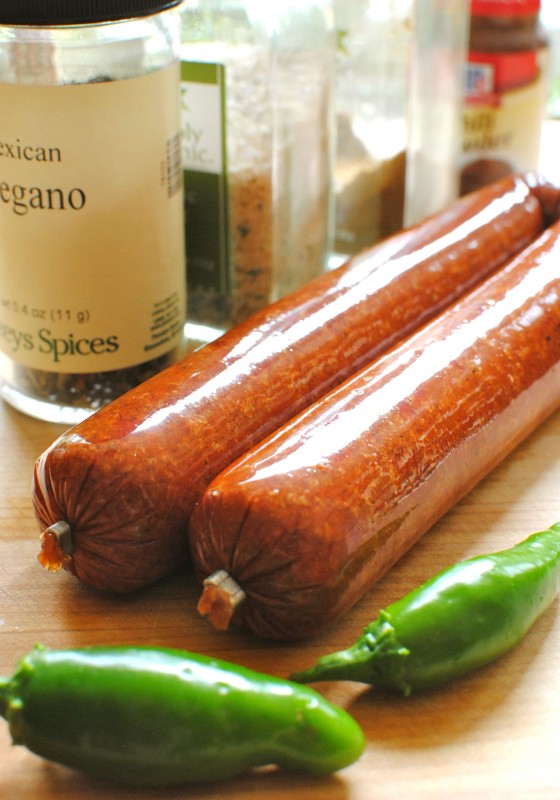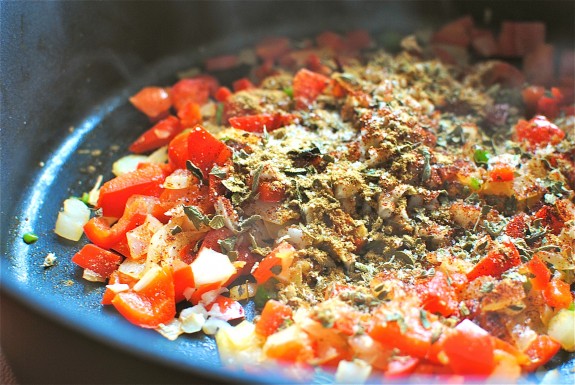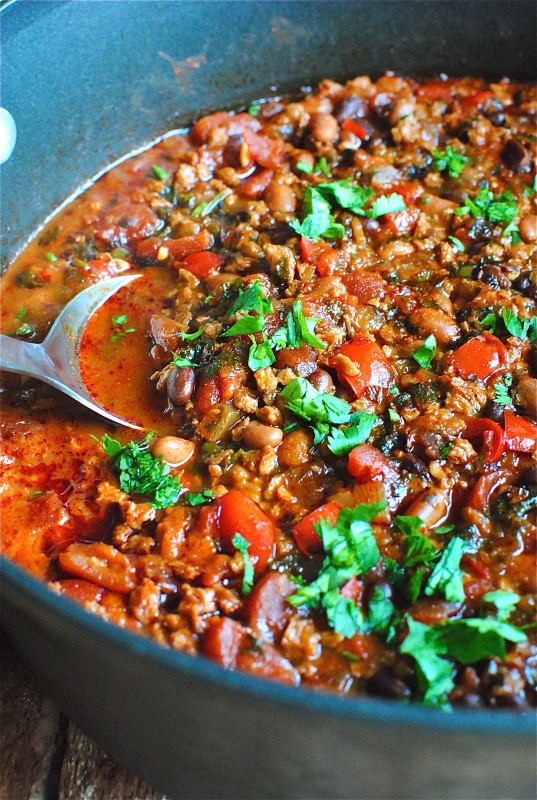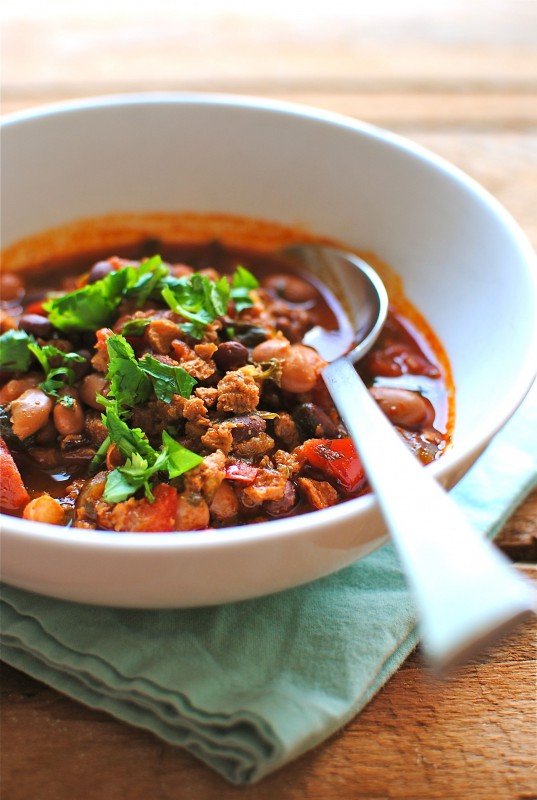 What it took for 4:
* 1 (12 oz) package soy chorizo, casings removed
* 1 (14.5 oz) can pinto beans, drained and rinsed
* 1 (14.5 oz) can black beans, drained and rinsed
* 1/2 white onion, finely chopped
* 1 red bell pepper, finely chopped
* 2 garlic cloves, minced
* 2 small jalapeno peppers, minced
* 1 Tbs. extra-virgin olive oil
* 1 (14.5 oz) can fire-roasted tomatoes, with their juices
* 1 (14.5 oz) can vegetable stock
* 1 Tbs. ground cumin
* 1 Tbs. ground chili powder
* 1 tsp garlic salt
* 1 Tbs. Mexican oregano
* 1 cup fresh cilantro, roughly chopped (plus more for garnish)
Heat the oil in a large pan, or dutch oven. Add the onions, red bell pepper and jalapeno peppers; saute for 6 minutes.
Add the garlic, along with the spices and Mexican oregano; bloom for 30 seconds.
Add the soy chorizo and break up with the wooden spoon, until crumbled, 2 minutes.
Add the beans, tomatoes and broth. Simmer for 45 minutes. Stir in the cilantro and simmer 15 more minutes.
Serve with shredded cheese and more cilantro, if desired!