I'm having a mild freak attack. I am. I'm not sure what's actually happening. If it's reality, a dream, if I'm looking at someone else's life, or if this is really mine. I need someone to pinch me, slap me across the face, pour a bucket of ice cold water to snap me out of this.
…..It's raining outside.
If you know me at all, you know that I'm utterly and completely obsessed with rain. I absolutely love it. It could rain for 2 weeks straight and the giddiness in my heart would hire a band, rent a strobe light and get in trouble for dirty dancing.
When it rains like this, things happen to me. My voice involuntarily jumps 2 octaves, I jump around like a 4-year old, and I crave the ultimate in comfort, rich, creamy, soul-innards-massaging food.
I crave curry, baby.
So that's what I did. I skipped around in my kitchen. I drank red wine. I merrily listened to the thunder roll and watched the rain soak our city, and I let the curry do the rest.
 Thai Shrimp Curry: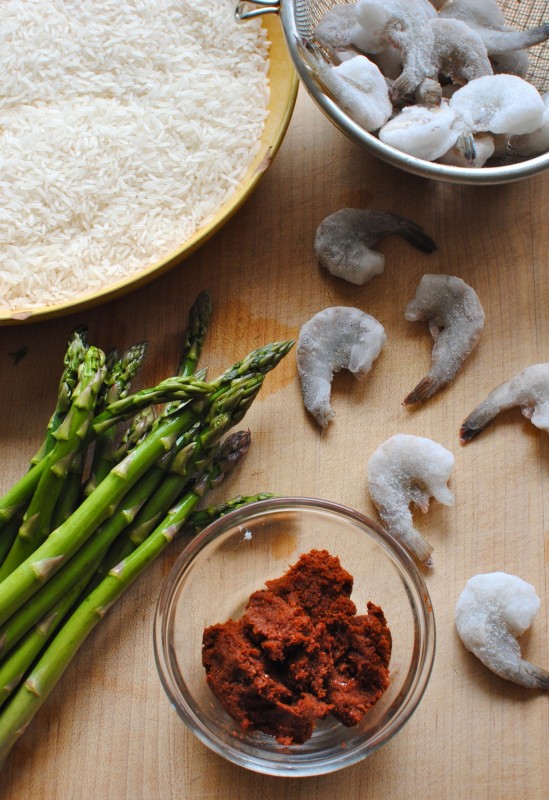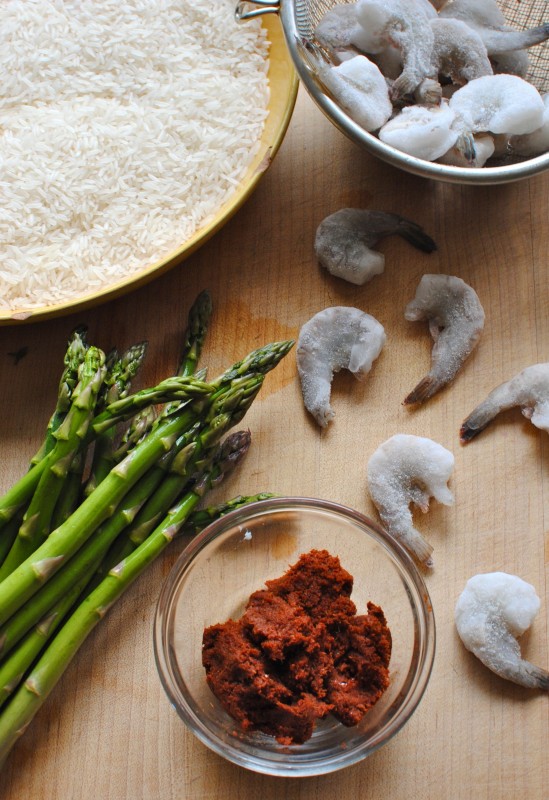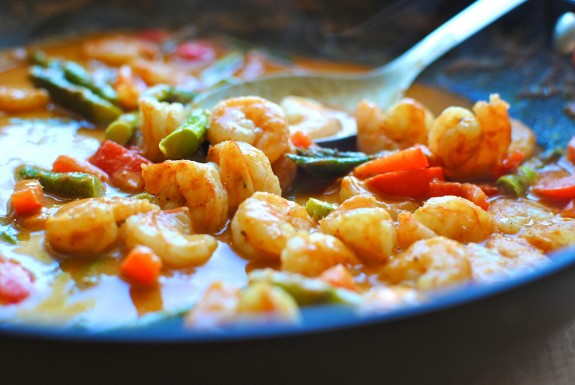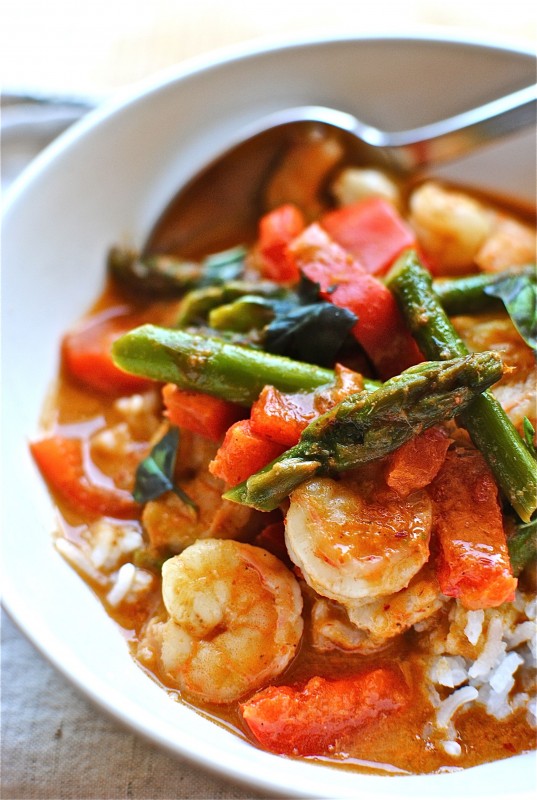 What it took for 2:
* 2 cups cooked jasmine or basmati rice
* 1/2 pound shrimp, peeled and deveined
* 1 (14.5 oz) can coconut milk
* 3 Tbs. red Thai curry paste
* 1 Tbs. brown sugar
* 1/2 red bell pepper, finely sliced
* 1/2 bunch asparagus, ends trimmed and cut into 1-inch pieces
* 1 lime
* 1/4 cup fresh basil, torn
In a medium skillet, bring 1/4 cup coconut milk to a boil. Add the curry paste, whisk together and bloom for 30 seconds. Add the rest of the coconut milk and bring to a boil. Add the brown sugar and stir to combine.
Add the red bell pepper and asparagus to the skillet and cook until crisp tender, 6 minutes. Spritz in some lime juice, uh huh.
Add the shrimp and cook until opaque, 3 minutes.
Serve curry over rice and top with torn basil and more spritzed lime!