We're skipping town for a few days this week.
I need to nibble on my baby niece. I need to hug my sick Memaw. I need to wish my brother-in-law a farewell as he moves across the world to study abroad, or whatever the cool college kids do these days.
No, I'm not jealous at all, MATT.
So in preparation, I'm purging the pantry and fridge in hopes to clear out as much as possible before we scoot to the loot.
Oh wow you guys, I just looked up "scoot to the loot" in the urban dictionary. We're, uh totally not doing that. We're just scooting out of town. To see family. Why won't I just backspace all this?
Anyway, pasta seems to be the driving force behind all the important decisions in my life, and last night it led me here. The sauce is SIMPLE, with a little heat from the crushed pepper, a little depth from the smoked paprika, a little sweet hint from the honey. It's the perfect "pantry purge" meal. But if you're not purging, and you simply want a big bowl of pasta all up in your mouth, let me just warn you: there will be an unhinged jaw or two at your table.
Orecchiette with a Simple Marinara: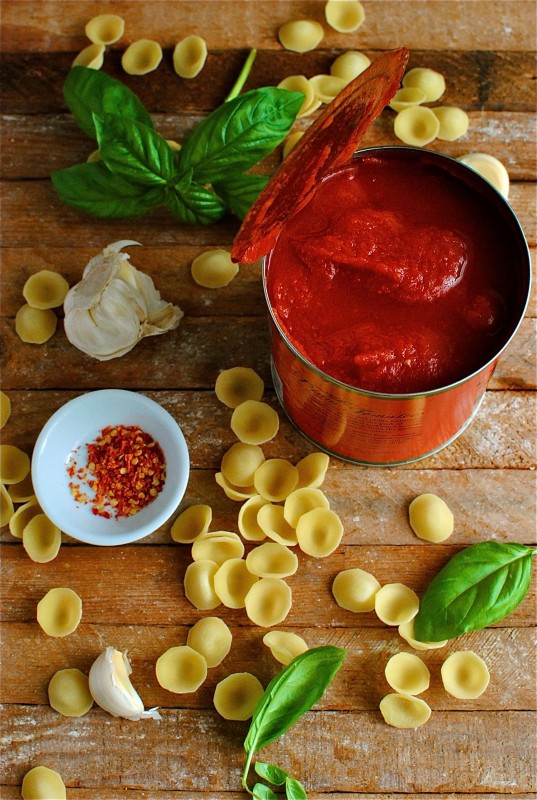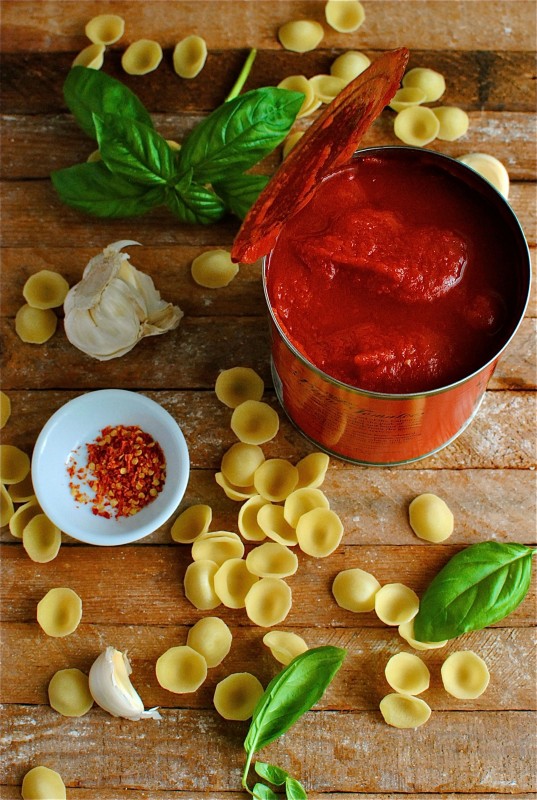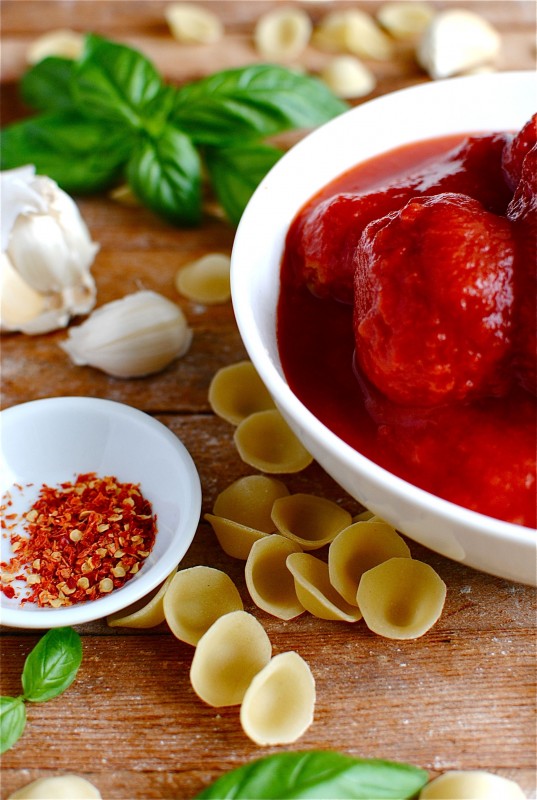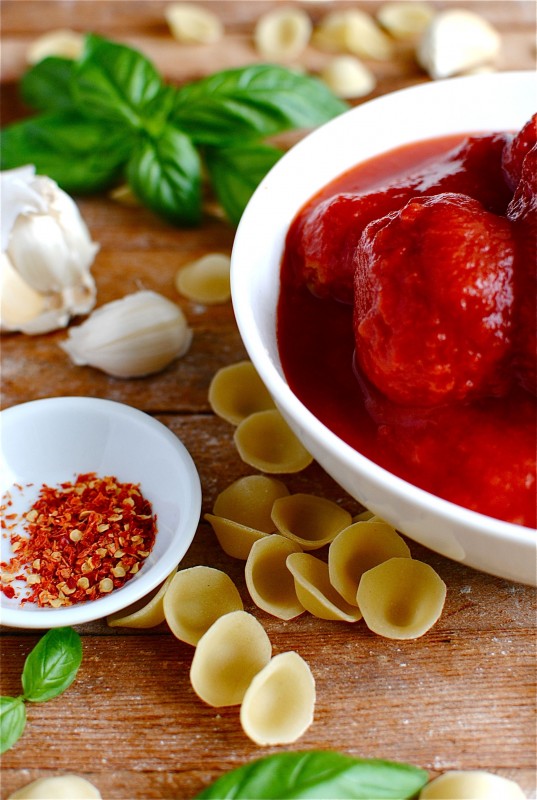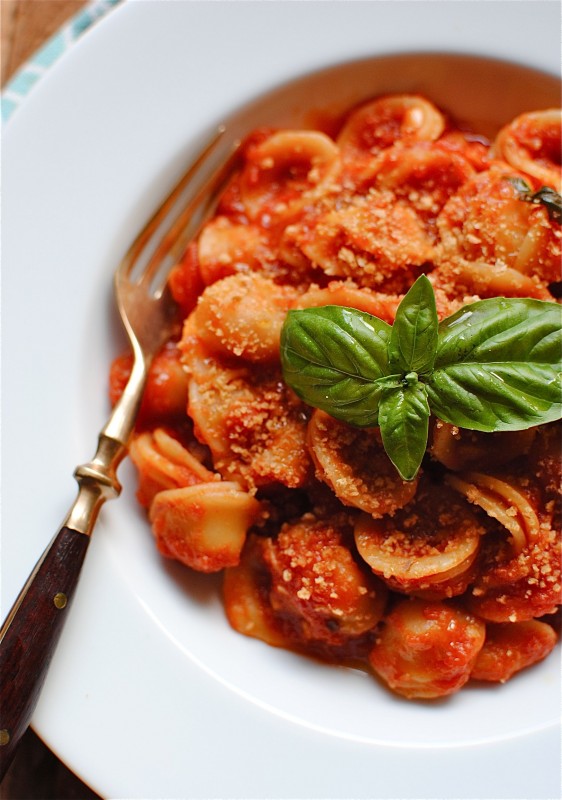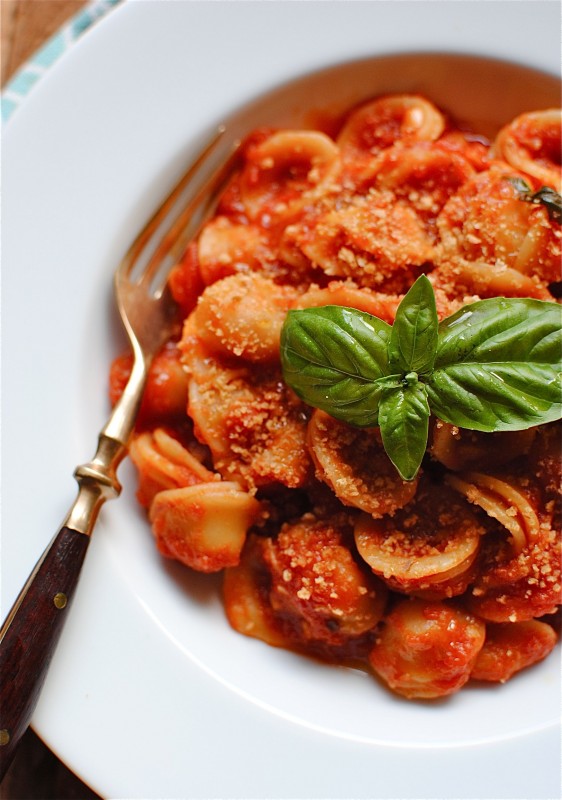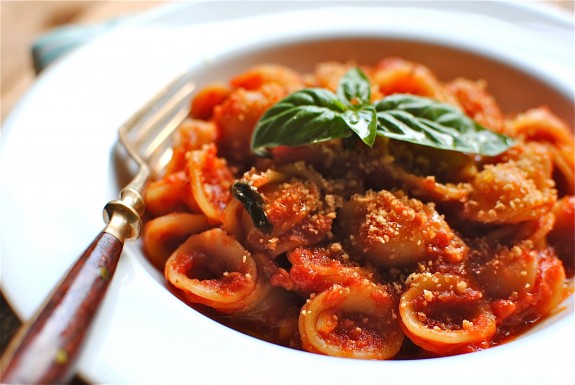 What it took for 2:
* 1/2 pound orecchiette
* 1 (28 oz) can roma tomatoes
* 1/4 cup extra-virgin olive oil
* 3 garlic cloves, minced
* 1 pinch crushed red pepper
* 1/2 cup fresh basil leaves, torn
* 1 tsp smoked paprika
* 2 Tbs. honey
* 1/4 cup fresh parmesan, grated
* coarse salt
* freshly ground pepper
* breadcrumbs, toasted
In a medium sauce pan, heat the oil over medium-high. Add the garlic and crushed red pepper. Bloom for 30 seconds. Add most of the basil and bloom 15 more seconds.
Whizz the tomatoes in a food processor until smooth. Add to the pot, sprinkle with paprika, reduce heat and simmer for 20 minutes. Season with salt and pepper. Right at the end, add the honey.
Cook the pasta until it reaches al dente. Drain and add to sauce. Grate the parmesan into the pan and stir to combine. Taste it and season accordingly.
Serve pasta with fresh basil and toasted breadcrumbs.
Welcome to happiness.