As everyone in the food world knows, the contagiously hilarious food blogger Ree Drummond, aka the Pioneer Woman had her premier cooking show Saturday morning on the Food Network. And as expected, kajillions of groups of people in the food world gathered to watch her family come to life before our eyes, letting us into their ranch life for 30 short minutes, while of course serving up some scrumptious cowboy food.
I gained 4 pounds just watching.
My friend Carly hosted a little brunch watch party, so a few of us foodies (this fun gal included) got up early and prepared a dish to bring to the shindig.
3 more pounds were gained.
You guys, there were scones, fruit, pumpkin oat bars, my frittata, coffee, coffee, coffee, and a leetle bit of coffee.
I drank so much coffee I looked like an electrocuted cartoon character by noon.
I hold Ree responsible for this.
Spinach, Mushroom and Red Bell Pepper Frittata: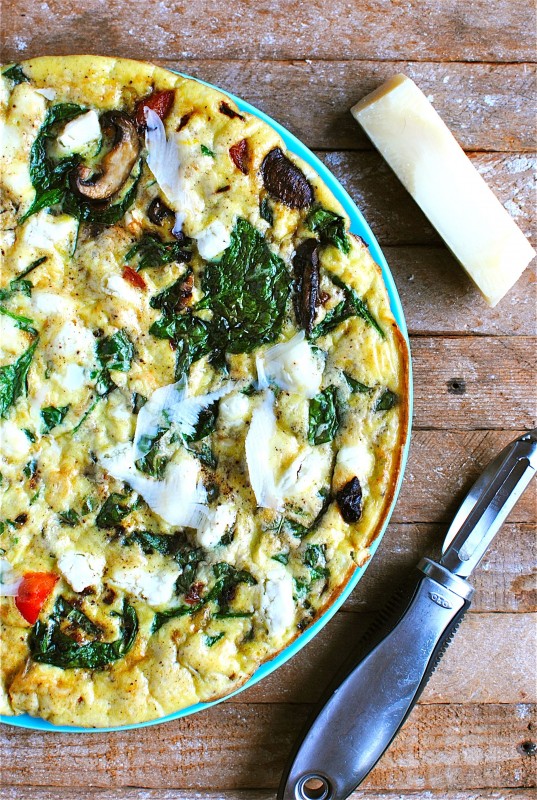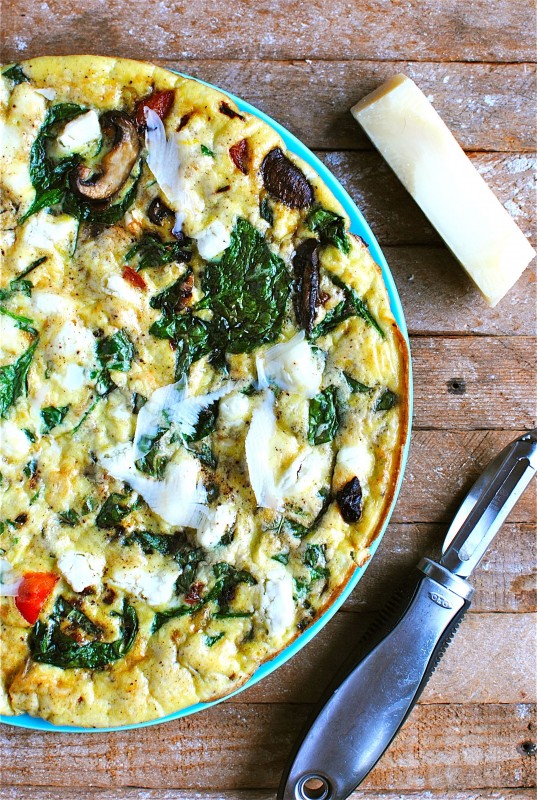 I stuck my whole head in this thing.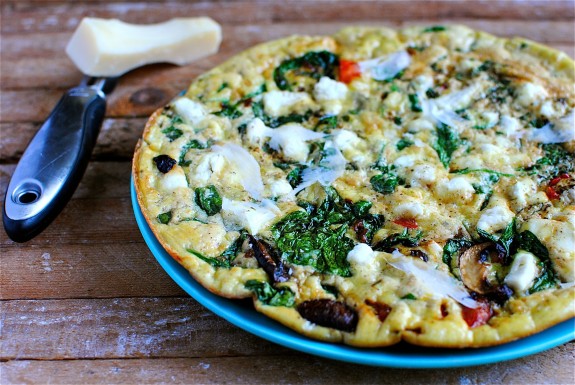 Dear goodness.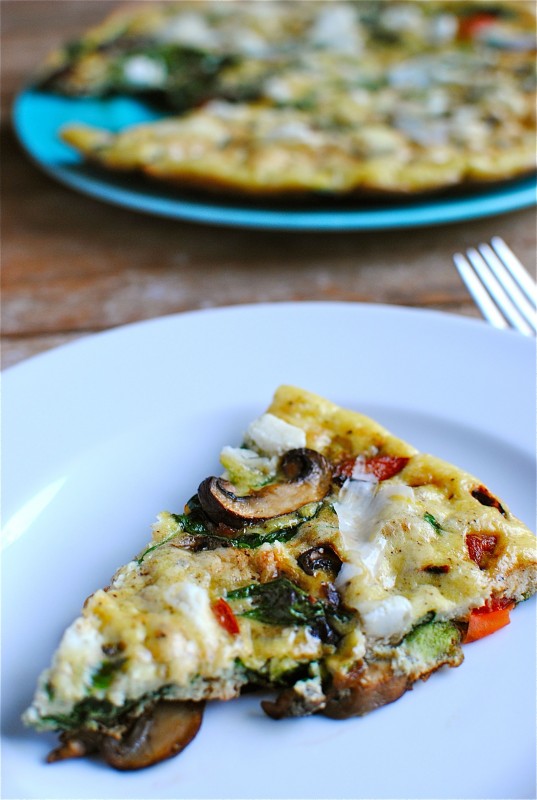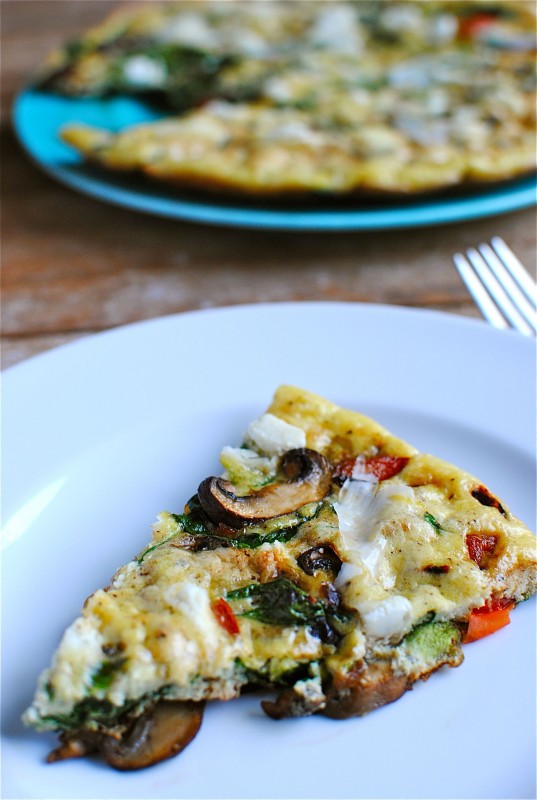 I can't sit still.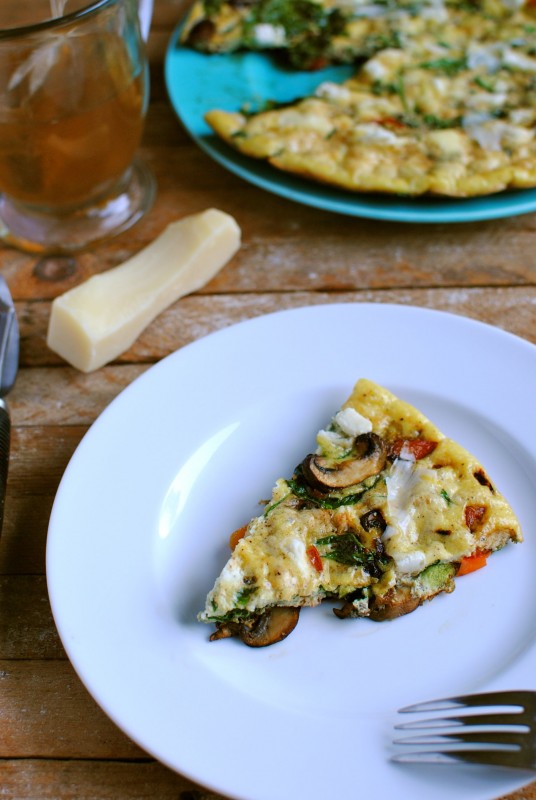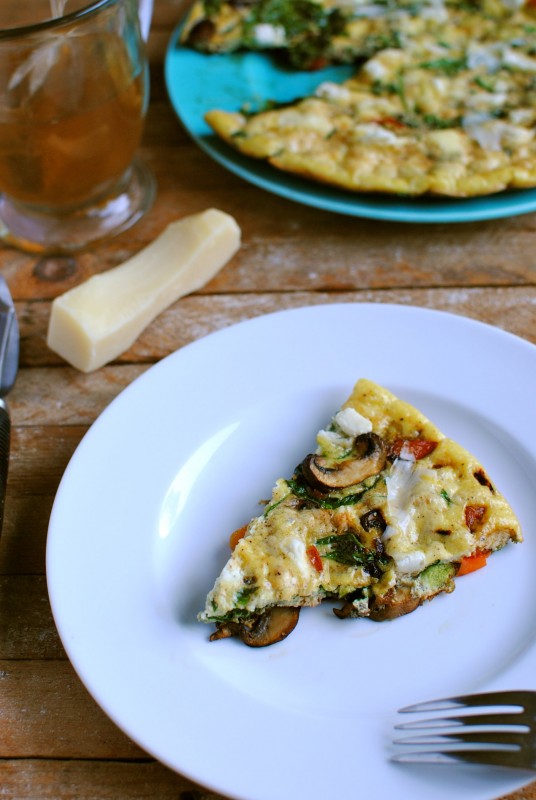 We had coffee. I had too much coffee.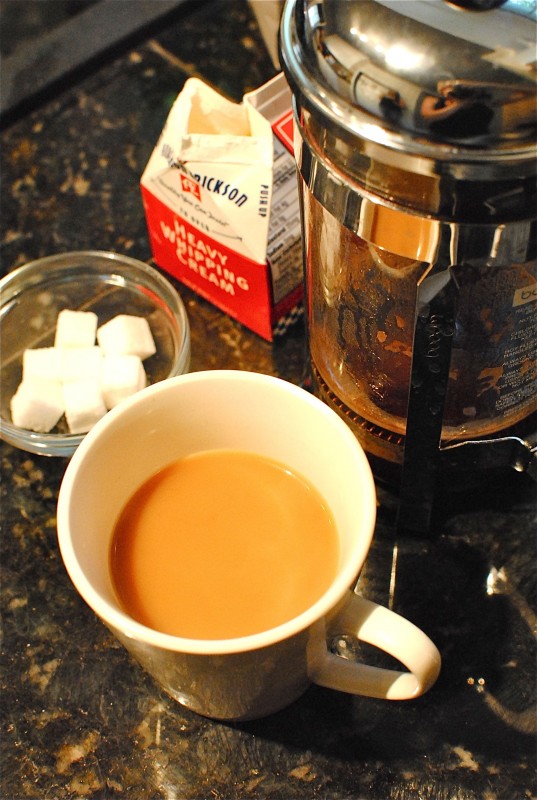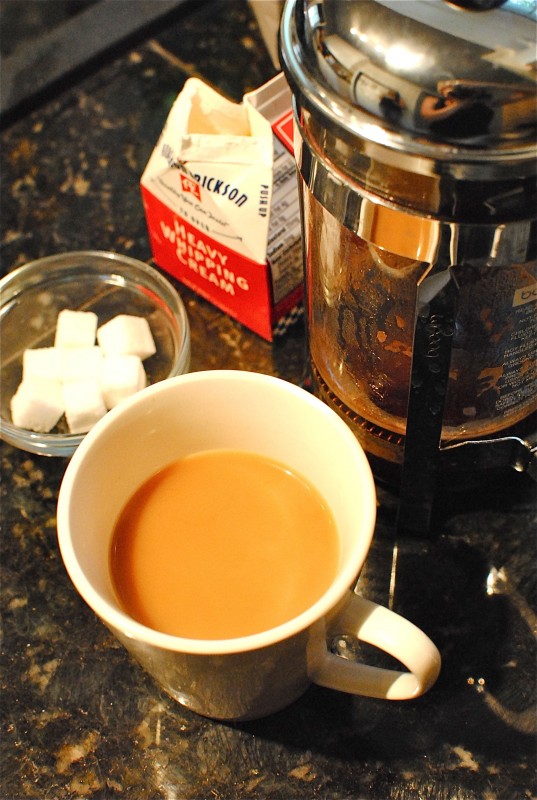 Purty cherries!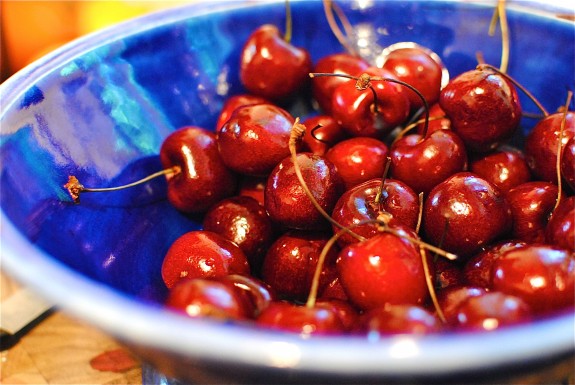 Carly made ze scones. So, so good.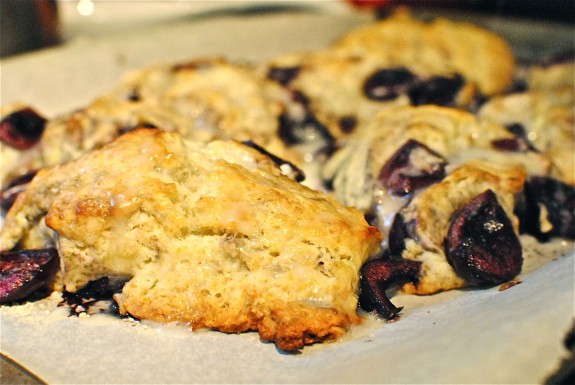 Oh look who is on Paula Deen, Y'ALL!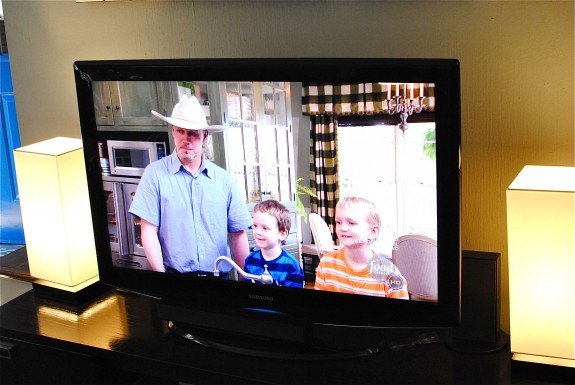 Cassie made ze pumpkin oatmeal bars. Yum for my face.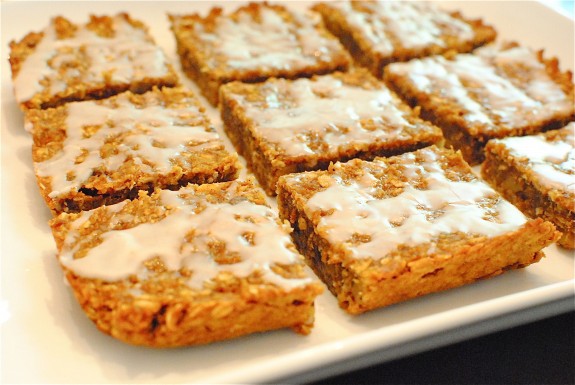 Little of this, little of that. My mouth never closed.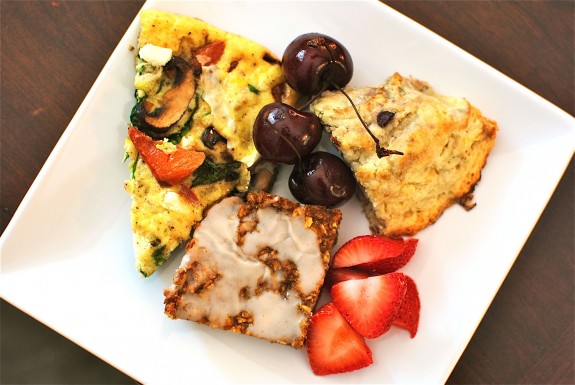 Leetle group! Look at Cassie tweeting. That girl.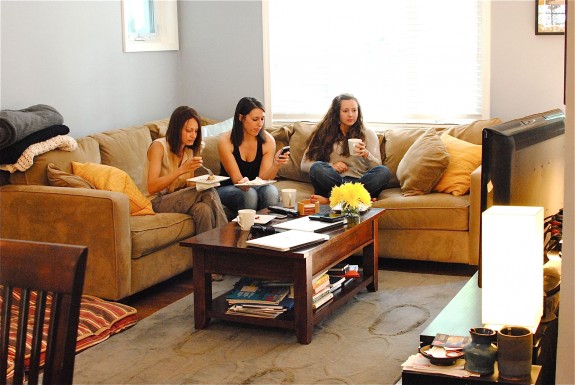 What it took for 6:
* 9 large eggs
* 1/2 cup finely diced red onion
* 2 garlic cloves, minced
* 1/2 red bell pepper, diced
* 1 cup sliced baby bella mushrooms
* 4 cups baby spinach
* 1/2 cup goat cheese crumbles
* 1/4 cup parsley, roughly chopped
* 1/4 cup basil, roughy chopped
* 2 Tbs. extra-virgin olive oil
* 1/2 tsp coarse salt
* 1/2 tsp freshly ground pepper
* parmesan shavings for garnish
In a large bowl, whisk together the eggs, a pinch of salt, pepper, basil and parsley.
Heat the oil in a medium skillet over medium-high. Add the onions and saute 3 minutes. Add the garlic and red bell pepper; saute 3 more minutes. Add the mushrooms and saute 3 more minutes. Add the spinach to wilt. Add a pinch of salt and pepper.
Pour the egg mixture over the sautéed veggies, until it has covered the whole skillet. Add the goat cheese and let eggs cook for a good 4 minutes, then move the skillet to the oven and let it sit under the broiler for a few more minutes, until the eggs are cooked and set.
Let cool 3 minutes, garnish with parmesan, slice and serve!