You'll have to forgive me as it's possible that over the next 4 or so weeks, I'll most likely start every post with, "When we were in Florida on vacation…"
Just saying it now.
When we were in Florida on vacation, we spent a handful of afternoons in the historic part of downtown St. Augustine, in order to give our sunburns a rest. Stinkin' cutest place ever. Tiny slices of shops, pubs and candy stores lined the narrow streets. And your nose is constantly lured this way and that, with scents of tobacco, fudge and sangria bouncing around in the air. It's equivalent to all 5 senses being thrown on a treadmill for 5 hours, then followed by a cool swim and a massage.
One shop that caught my eye was an exotic spice shop on a quaint corner. Of course I couldn't help but drag my husband in to see what they had inside. The next day we came out of the shop, intoxicated from the unbelievable scents. I came away safely with only a few spices to add to my home collection. One in particular was an espresso steak rub.
Yes, you read that right. Come up off the floor.
So, tonight we put it to the test with one of my favorite meals, the steak salad.
It passed. It way, way passed.
Espresso Steak Salad: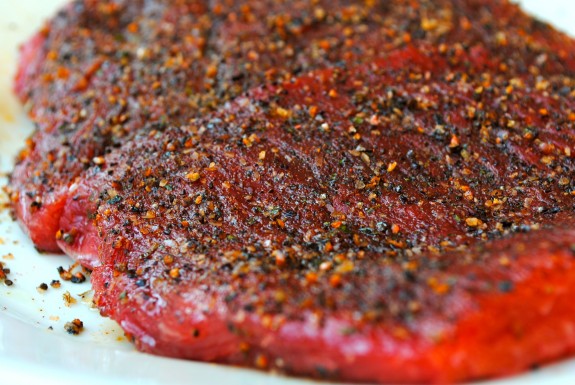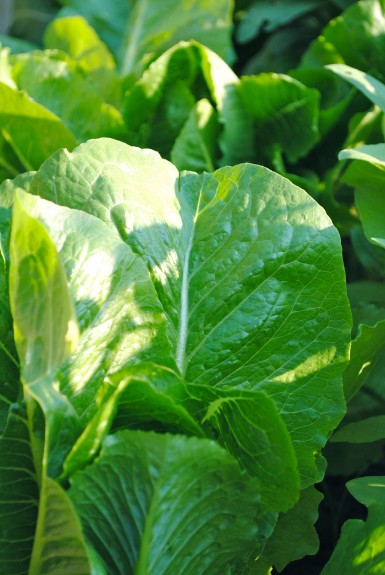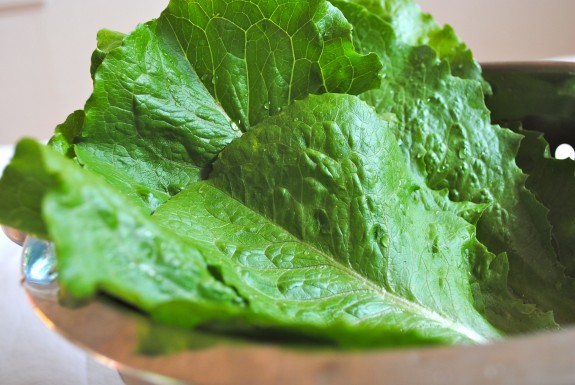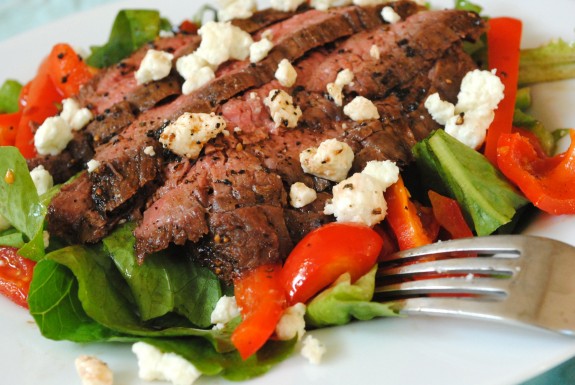 What it took for 2:
* 1 pound flank steak
* 6 Tbs. extra virgin olive oil, divided
* 2 Tbs. espresso steak rub
* 4 cups torn romaine lettuce
* 1 cup cherry tomatoes, halved
* 1 red bell pepper, halved
* 1/2 cup blue cheese crumbles
* 2 tsp balsamic vinegar
Preheat your grill to medium high.
Brush 3 Tbs. of the oil over both sides of the steak. Rub the espresso steak rub all over the steak. Let it sit while the grill preheats.
Grill until your preferred doneness. Ours is medium rare. Let rest for about 10 minutes before you slice so the juices can redistribute.
While you grill the steak, grill the peppers. Take off heat and slice into 1/4-inch strips.
Whisk together the remaining oil with the balsamic in the bottom of a big bowl. Toss the romaine with the lettuce, then divide onto 2 plates. Top with peppers, tomatoes, sliced steak and blue cheese. Simple and perfect.