Twists! Made out of PUFF PASTRY. Is this heaven? Me thinks yes.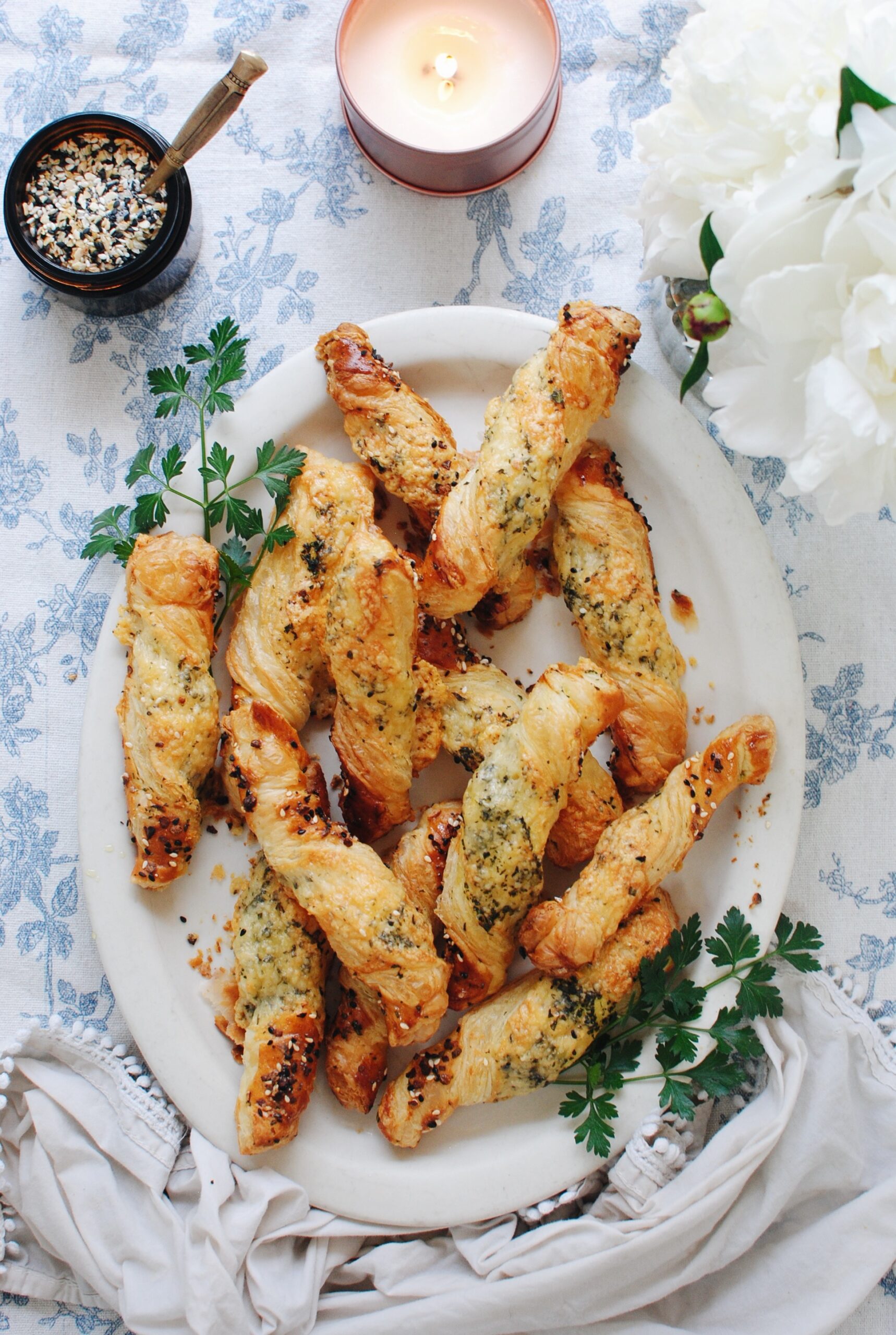 Not only are we snacking on puff pastry twists, they're stuffed with gruyere cheese and garden herbs and Everything Bagel seasoning. Brunch just got a facelift.
And you know what, these don't even have to be brunch focused. Let's call them an anytime snack. The kids are home all summer. We deserve it.
Let us peepeth.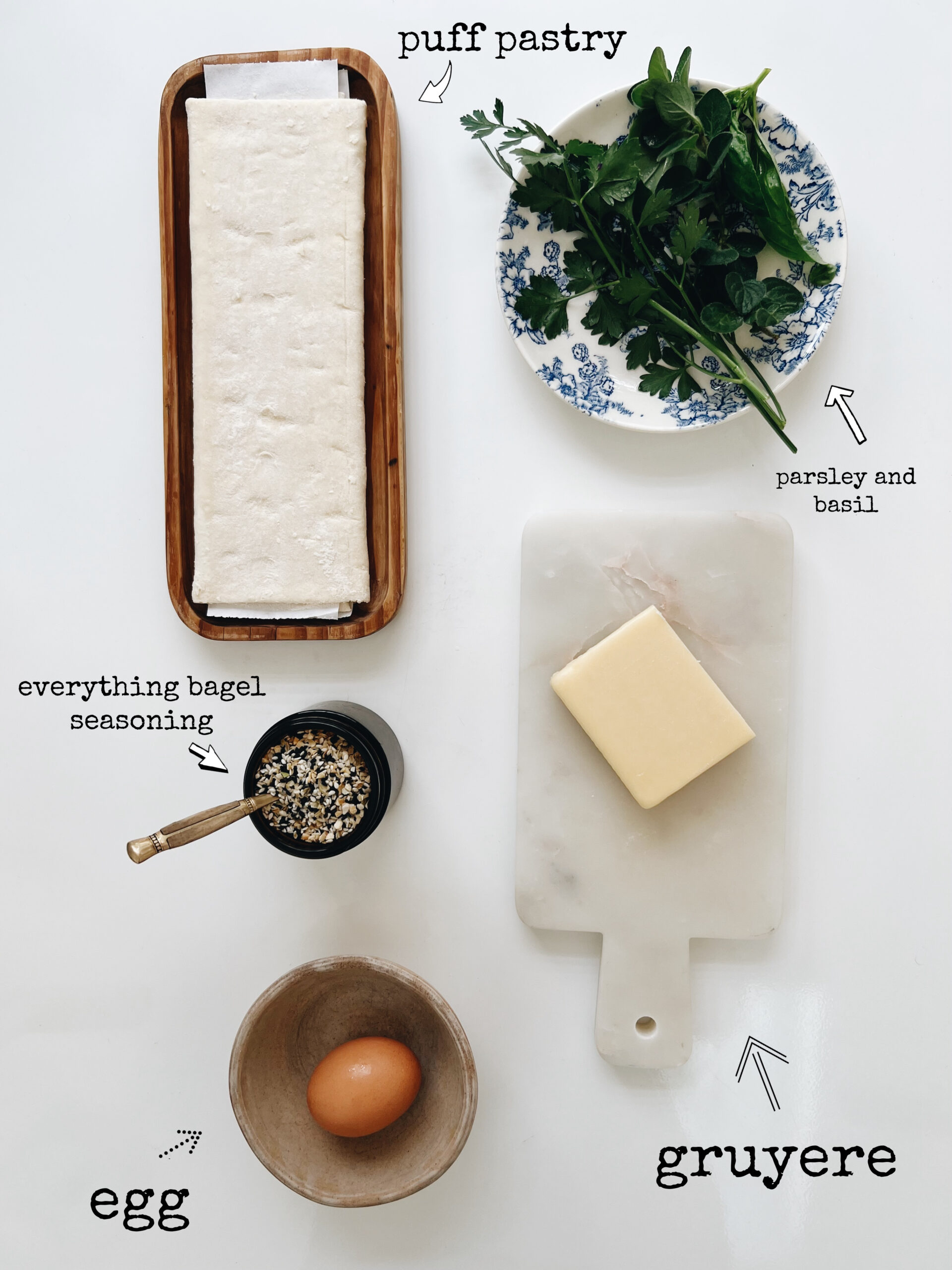 Embarrassingly simple.
We'll thaw that puff pastry sheet for 45 minutes while we preheat the oven, grate cheese and chop herbs. Nothing to it.
I yanked out some parsley, basil and oregano, but truly anything works here. Just chop up something green in your garden and call it. (just not Foxglove!)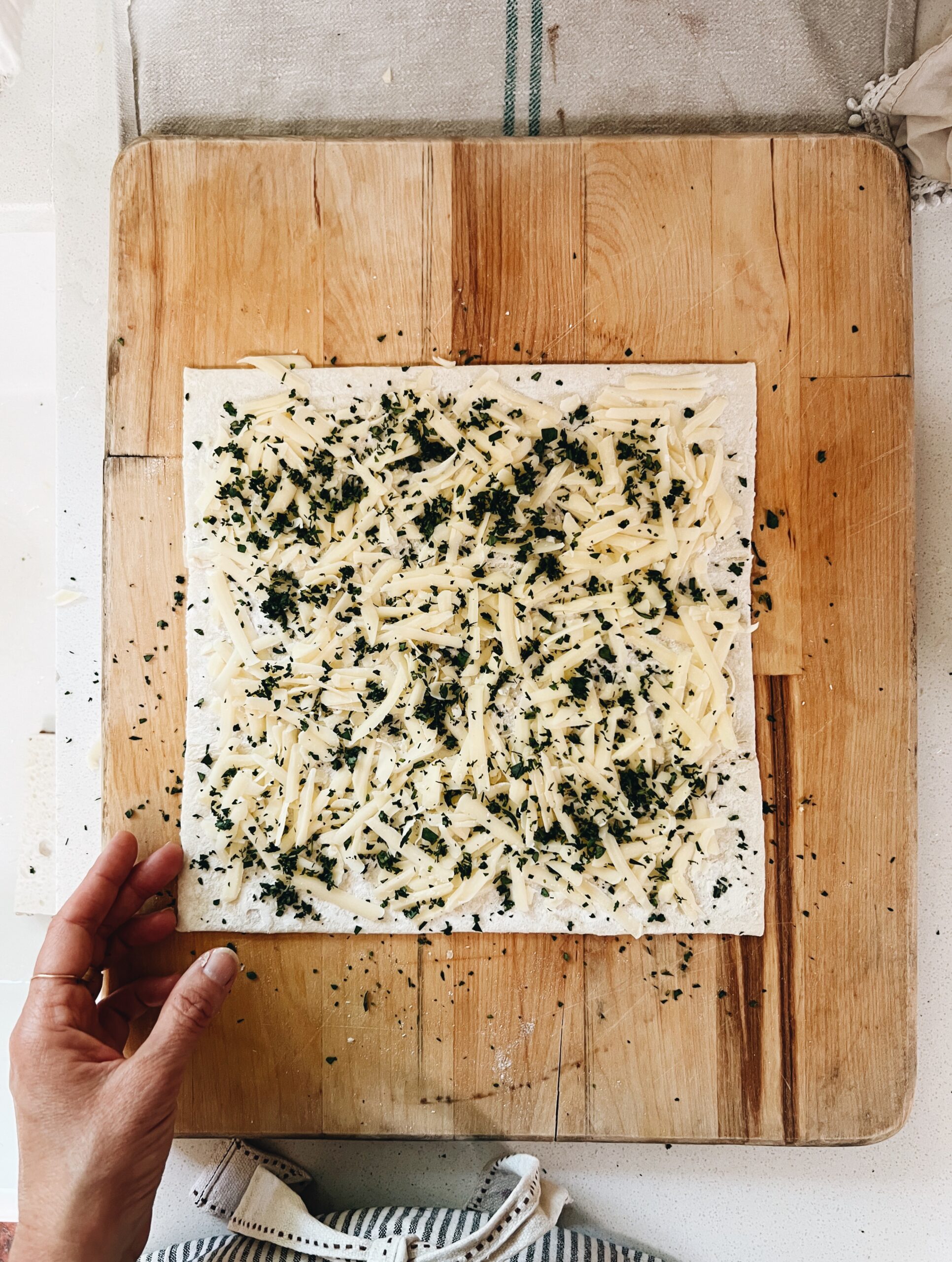 I have a reel on this, but all we do is evenly layer the grated cheese and herbs over the puff pastry. If you make a mess doing this, even better.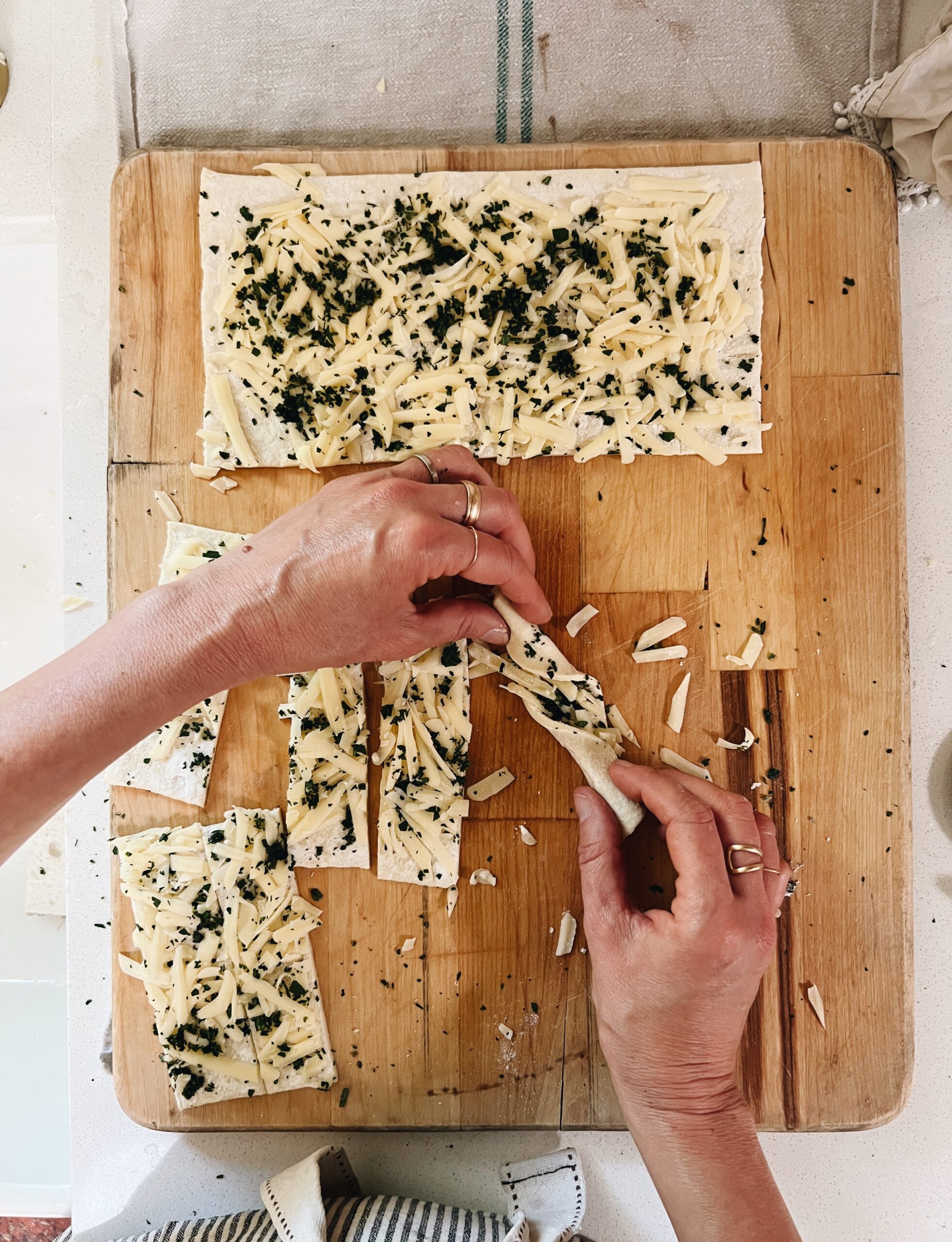 Then we cut the whole thing in half, then cut the halves into smaller strips. Which we then turn into twists. See how I'm twisting? Like that. Just twist it and press the ends together to make them stick. If any cheese falls out, you're still a good person. Just stuff it back in with your blistered soul.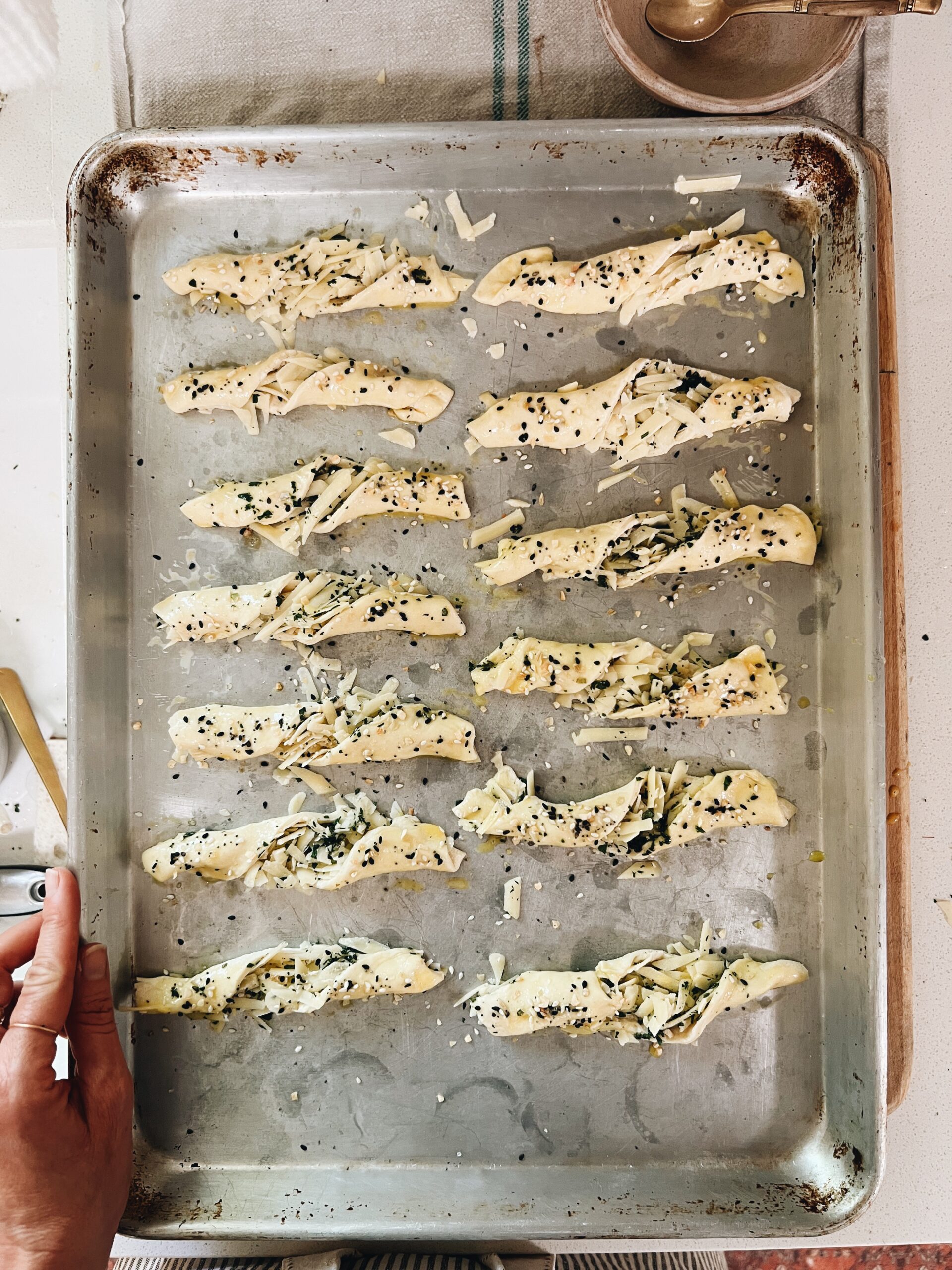 See how we did?! We brushed with the egg wash and sprinkled the Everything Bagel seasoning over it. Go light or go heavy. This is all you.
We'll violently throw it into an oven for like, 15 minutes. And then we get this…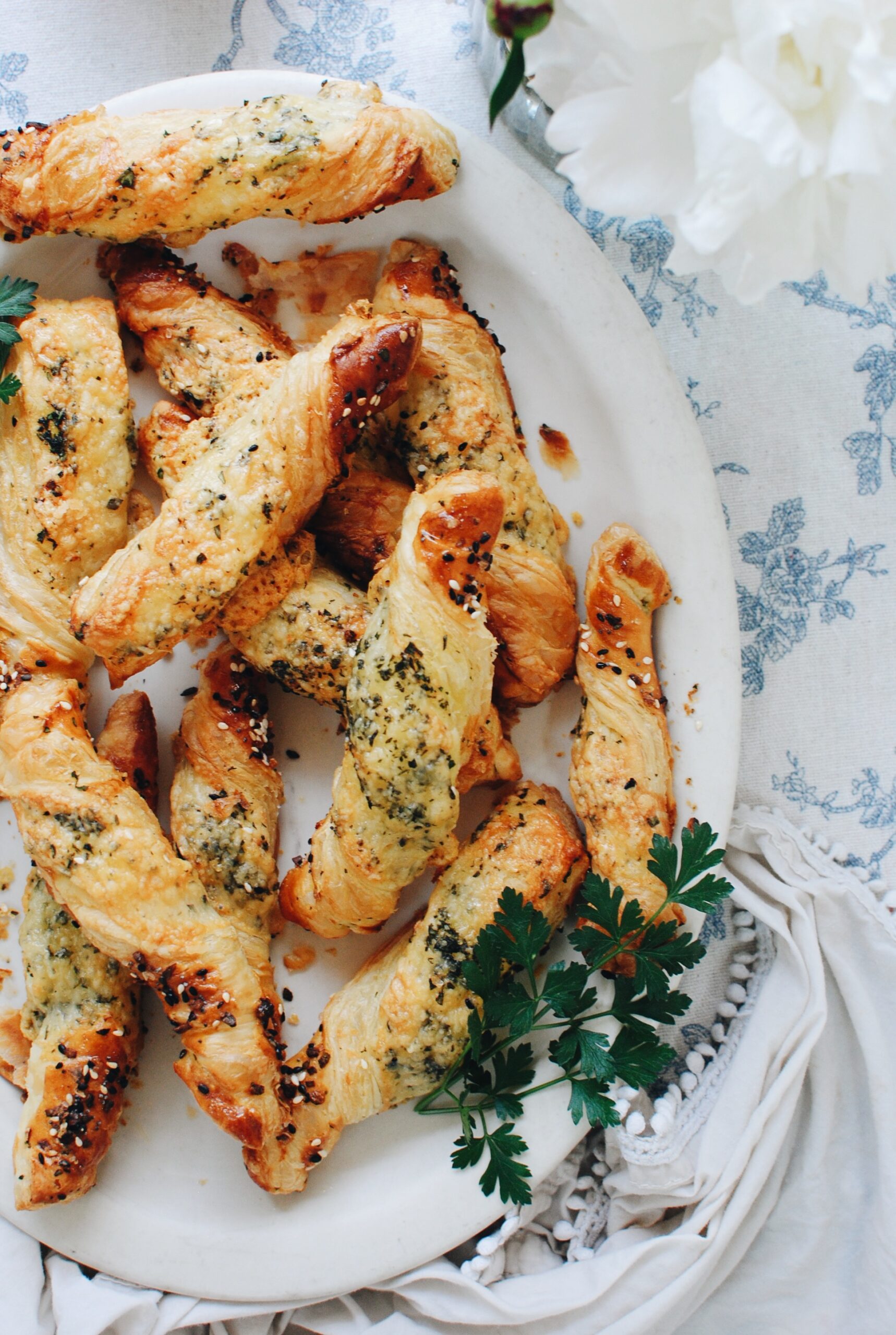 Ya-hum.
Puffed, golden savory, cheesy, herby, just perfect. The cheese may or may not ooze. Either way you'll still get so.much.happiness out of it it won't even matter.
Brunchy. Breakfasty. Summer snacky. Party-y. Anything goes.
Just get these in your mouth.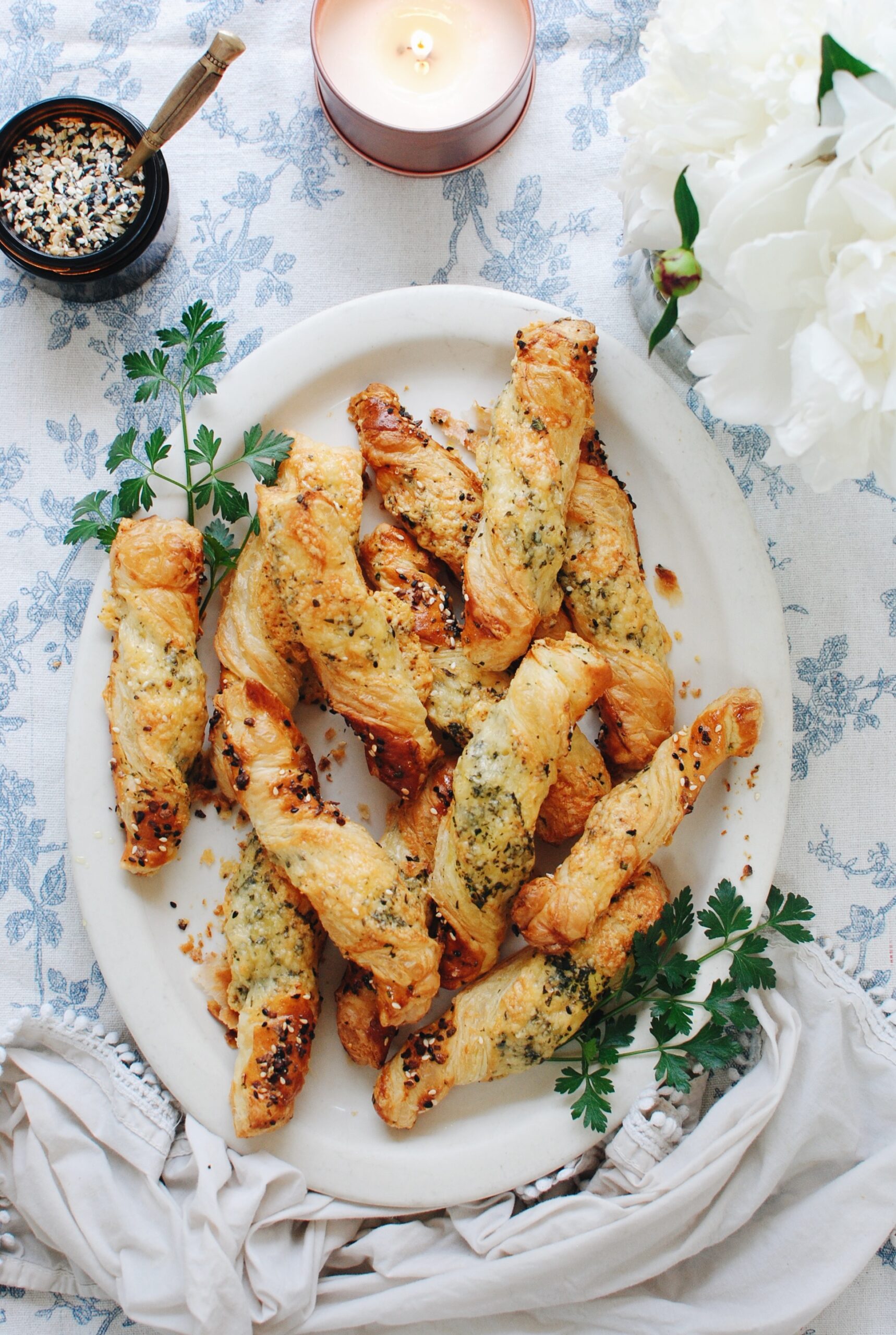 Like today.
Gruyere and Herb Puff Pastry Twists
Ingredients
1 frozen puff pastry sheet, thawed for 45 minutes
3.5 oz gruyere cheese, grated
1/2 cup loose herbs (basil, parsley, oregano), minced
1 egg, lightly beaten
1 Tbs. Everything bagel seasoning
Instructions
Preheat your oven to 400.
Unfold the puff pastry sheet on a cutting board. Evenly top with the grated gruyere cheese. Then sprinkle the chopped herbs over the cheese.
Take a pizza cutter and cut it in half lengthwise Then cut each half into small one-inch strips.
Gently fold the puff pastry over itself until it forms a twist. Press the ends to itself so that it sticks. If any cheese falls out, totally okay. Just stuff it back in.
Place the twists on a rimmed baking sheet and brush with the beaten egg. Sprinkle the Everything Bagel seasoning over the top of each twist.
Bake 15-17 minutes, until puffed and golden.
Serve immediately! (Room temperature is fine too.)
Makes 12-14 twists!
7.8.1.2
644
https://bevcooks.com/2023/06/gruyere-and-herb-puff-pastry-twists/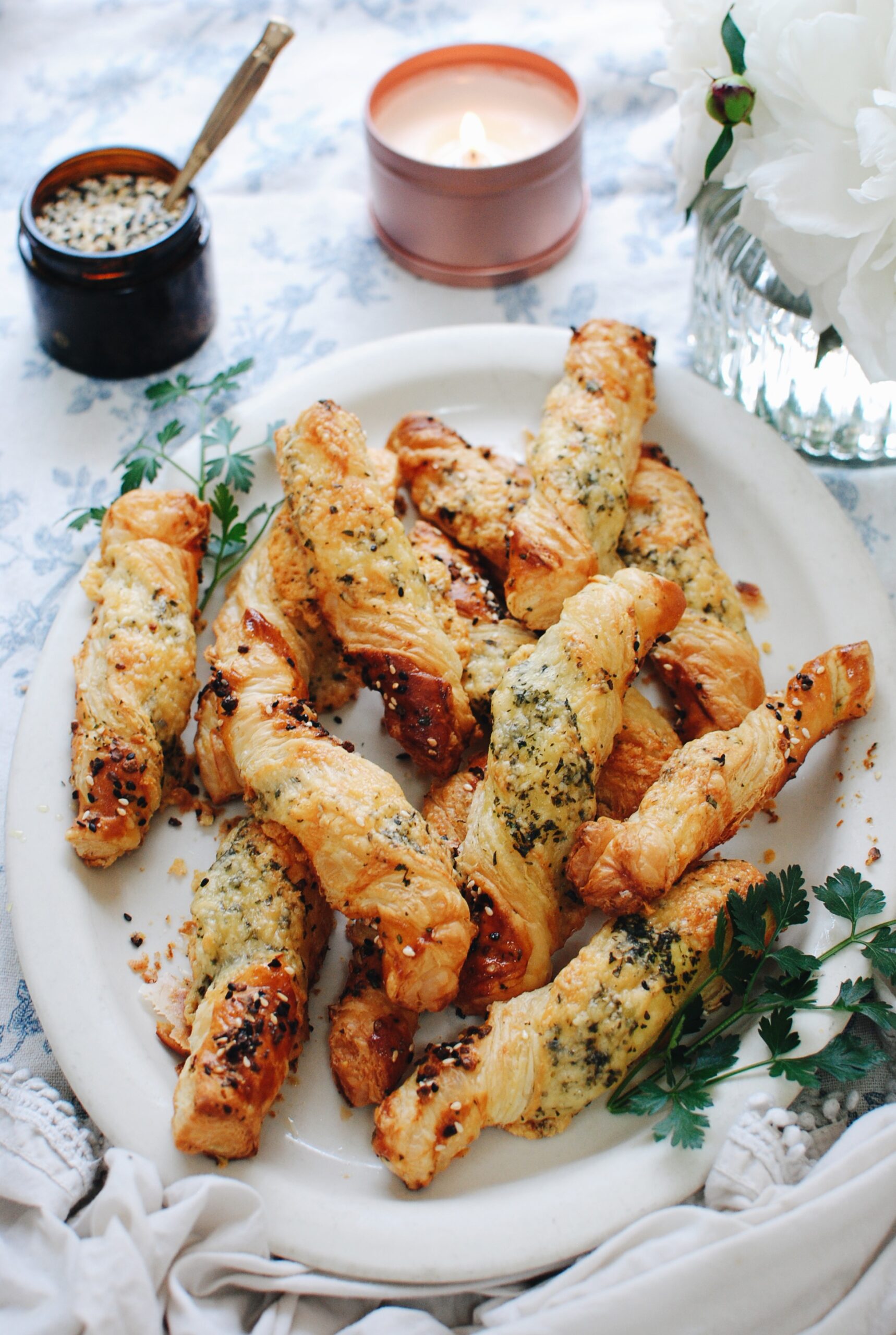 Get ready for your new crush.