How about the most gloriously simple summer appetizer of all time? Also, it's cheese.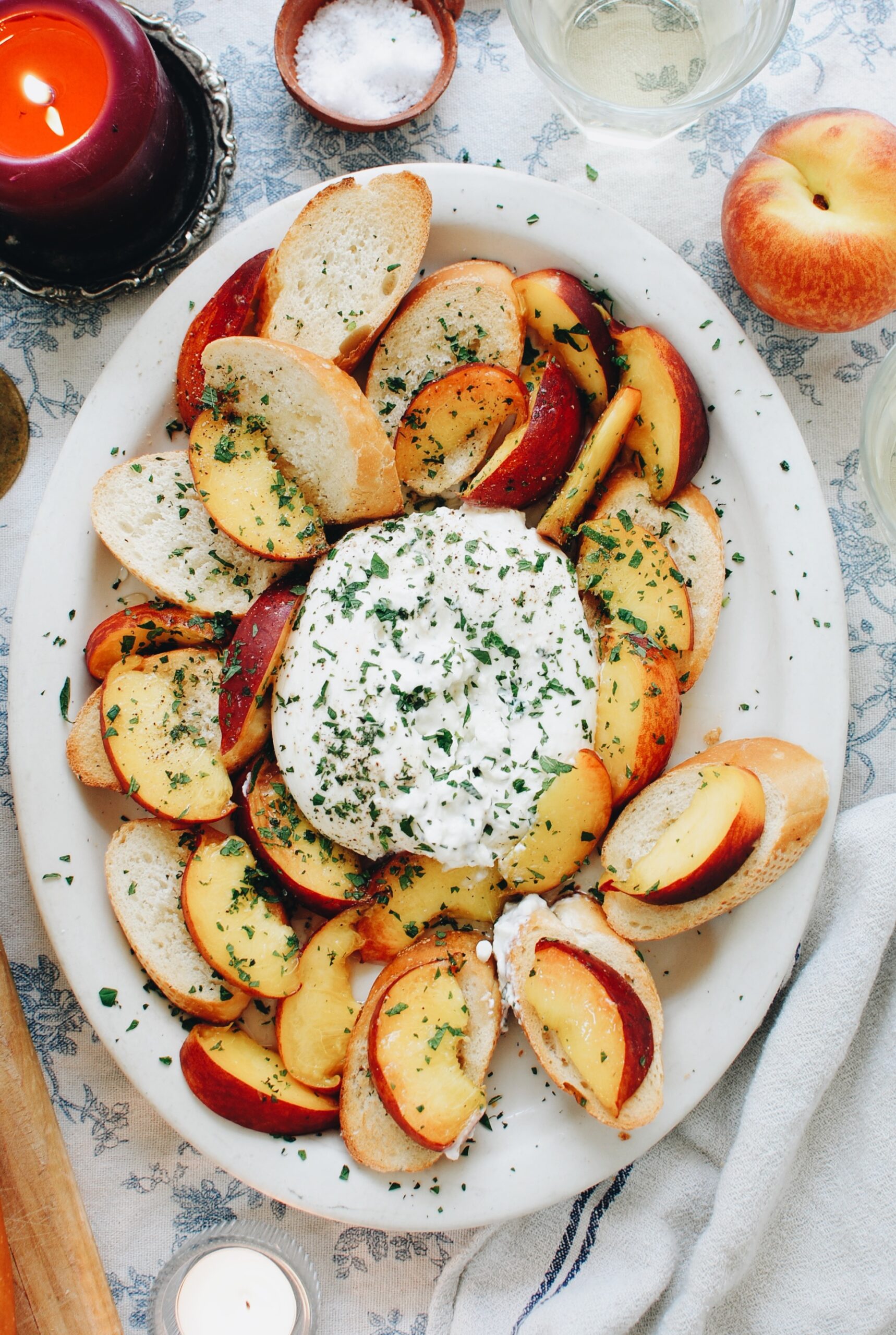 If you've never had burrata, this is going to so killer for you. A brand new life opportunity. It's a mozzarella, right? But you slice into it like a twin c-section (sorry, memories) and out oozes the creamiest cream you'll ever experience. It's a cow's cheese. A solid on the outside, and cream on the inside. If there is something better I DARE you to tell me.
Let us peepeth.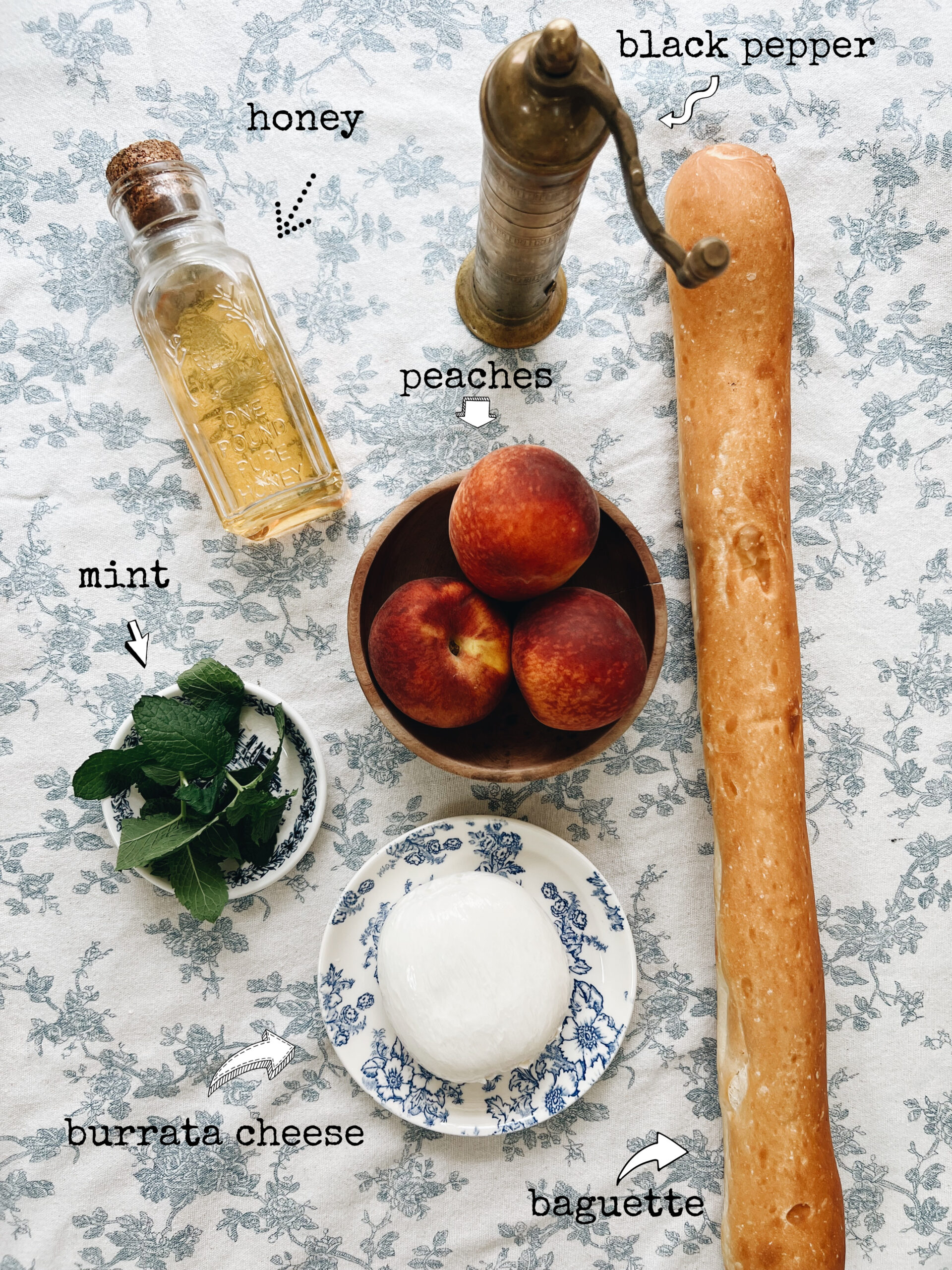 The baguette: you'll slice and toast. Easy as that.
The peaches: you slice 'em up.
The honey: we'll drizzle it over the top and the sweetness will send you straight into orbit.
The mint: it adds an alert earthiness that's to die for.
The salt and pepper: well, it's just perfect.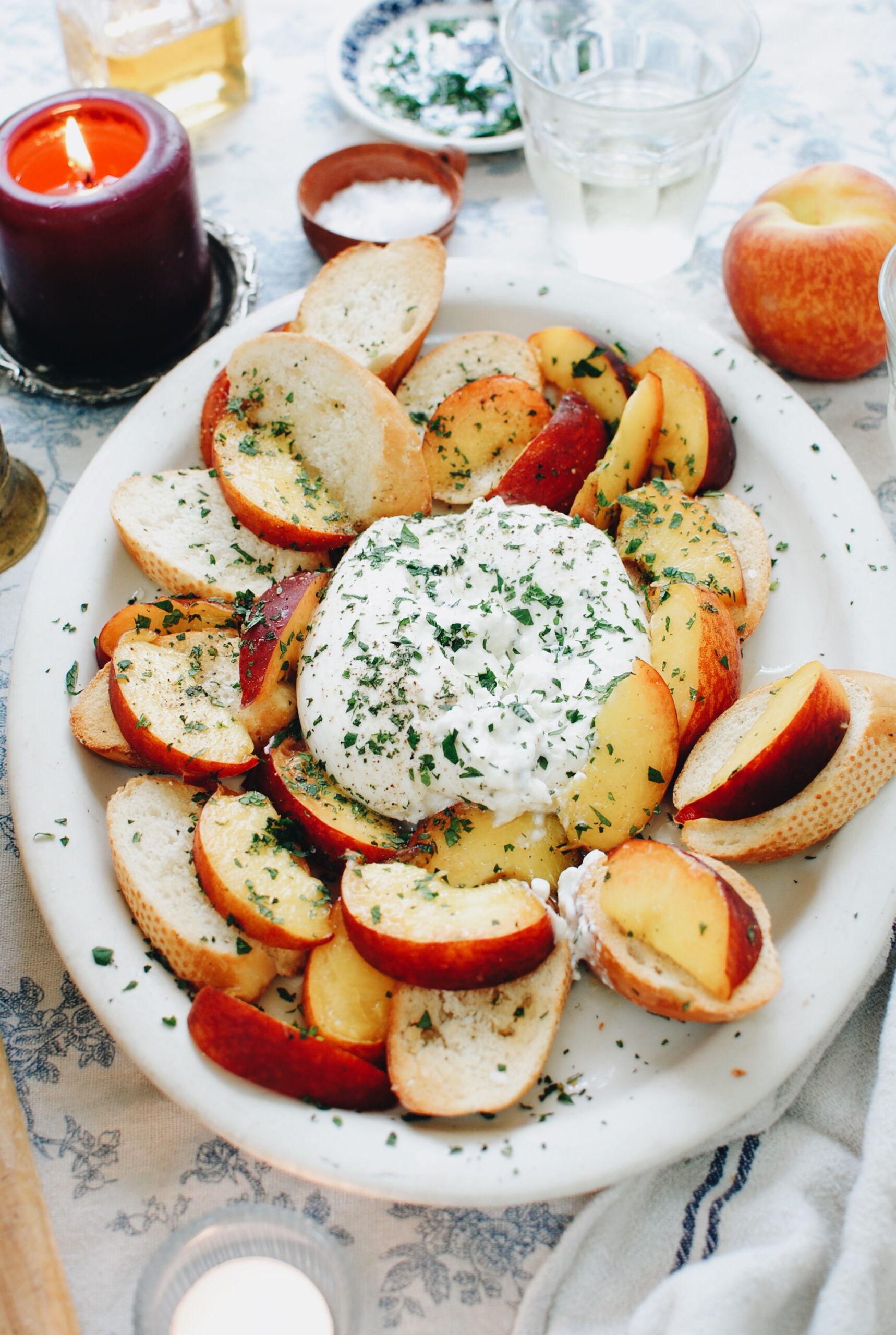 I do have a reel on this, but all you do is place the cheese in the center of a serving tray and violently scatter everything around it. Slice down the center and watch that cream just ooze out with all its gentle fanfare. Garnish with the mint, honey, salt and pepper. That is it. The peaches have a tang that just works beautifully with the creamy burrata. It's unreal. Just divine.
I'm hosting another summer get together on Friday night for my momosphere and this is one of the main events, I can tell you that.
If you never hear from us again, this is why.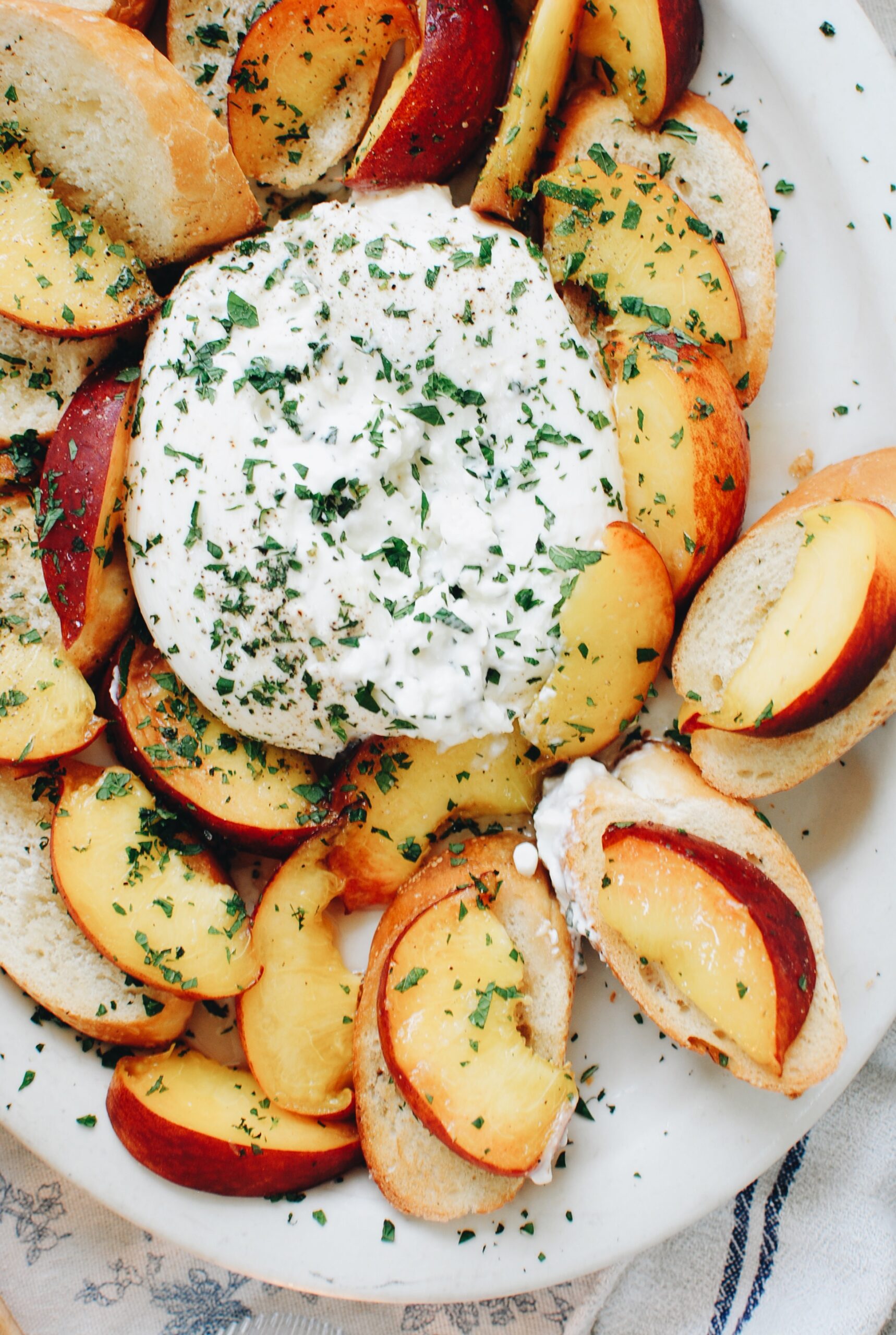 MAKE. IT. TODAY.
Burrata Cheese with Peaches, Honey and Baguette
Ingredients
8 oz ball burrata cheese
2 peaches, sliced
Half a baguette, thinly sliced and lightly toasted
Finely chopped mint, for garnish
Honey to drizzle
Coarse salt and freshly ground pepper
Instructions
Place the burrata cheese in the middle of a serving platter. Arrange the toasted baguette and sliced peaches around the cheese. Use a knife to score the middle of the cheese, letting the cream ooze out. Sprinkle with mint all over. Season with good salt and a few cracks of black pepper. A good drizzle of honey all over and you're set. Nothing better.
Serves 6.
7.8.1.2
646
https://bevcooks.com/2023/06/burrata-cheese-with-peaches-honey-and-baguette/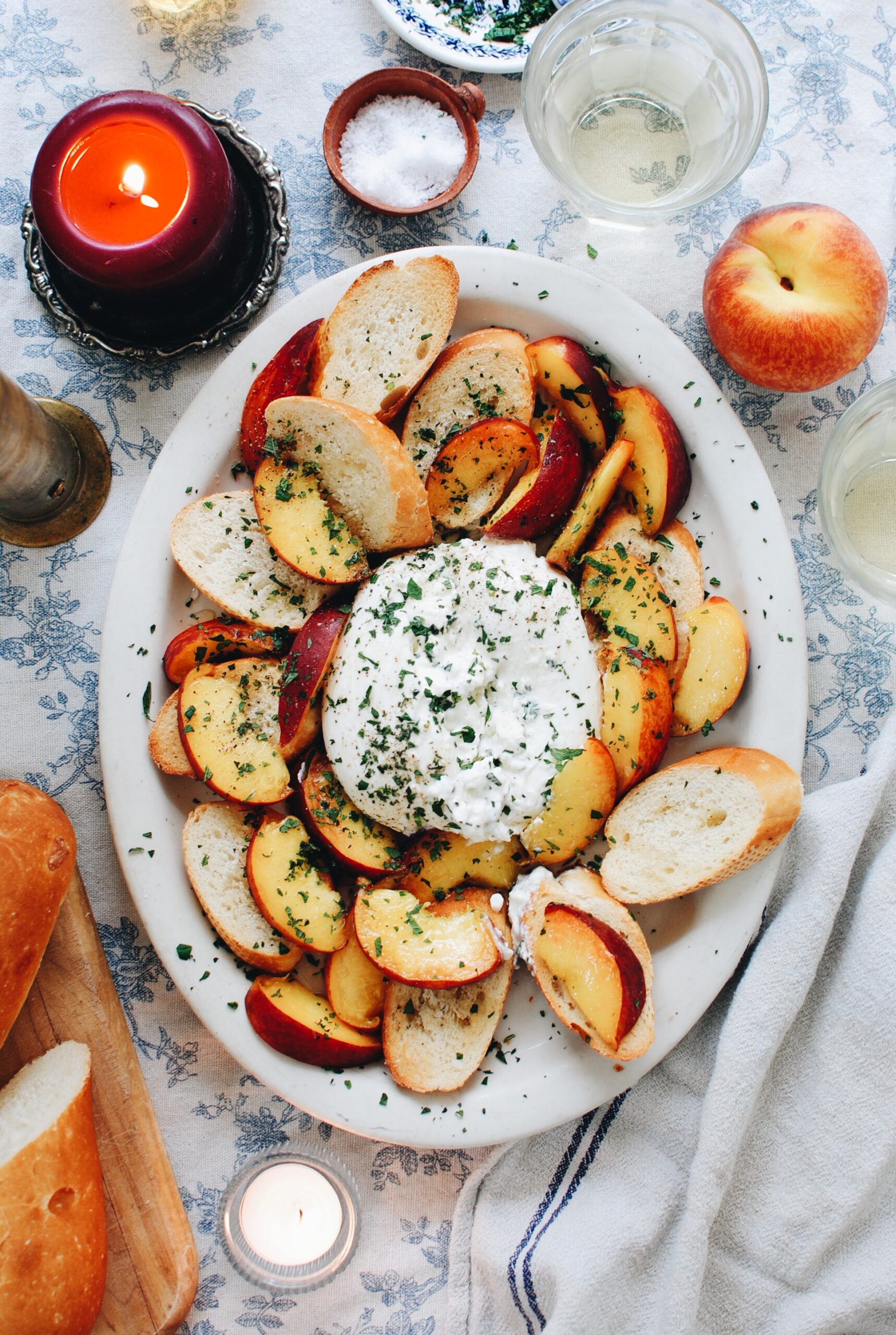 Tell me what fruit you would put with burrata! I might change it up next time I make it. Maybe. Probably not.