Savory. Pie. Time.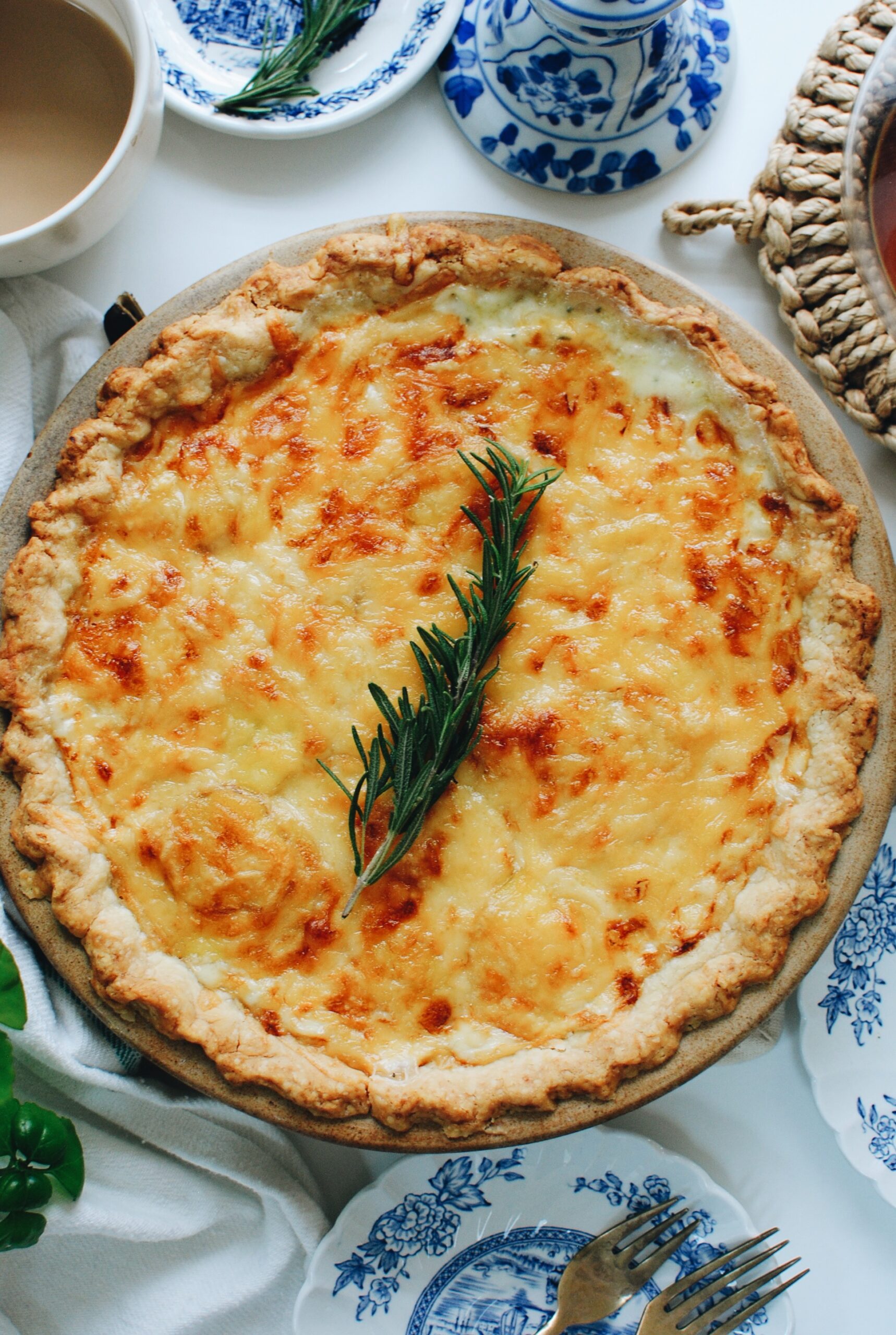 Remember when we polled this? Polled about this? Talked about this? Well here it is!
Gruyere cheese.
Thinly sliced potatoes (use a mandolin!)
Aromatic leeks.
Homemade pie crust. I use Alison Roman's recipe every time and it's perfect. Her recipe makes two crusts, so either half it or make two. (make two.)
Let's get in this.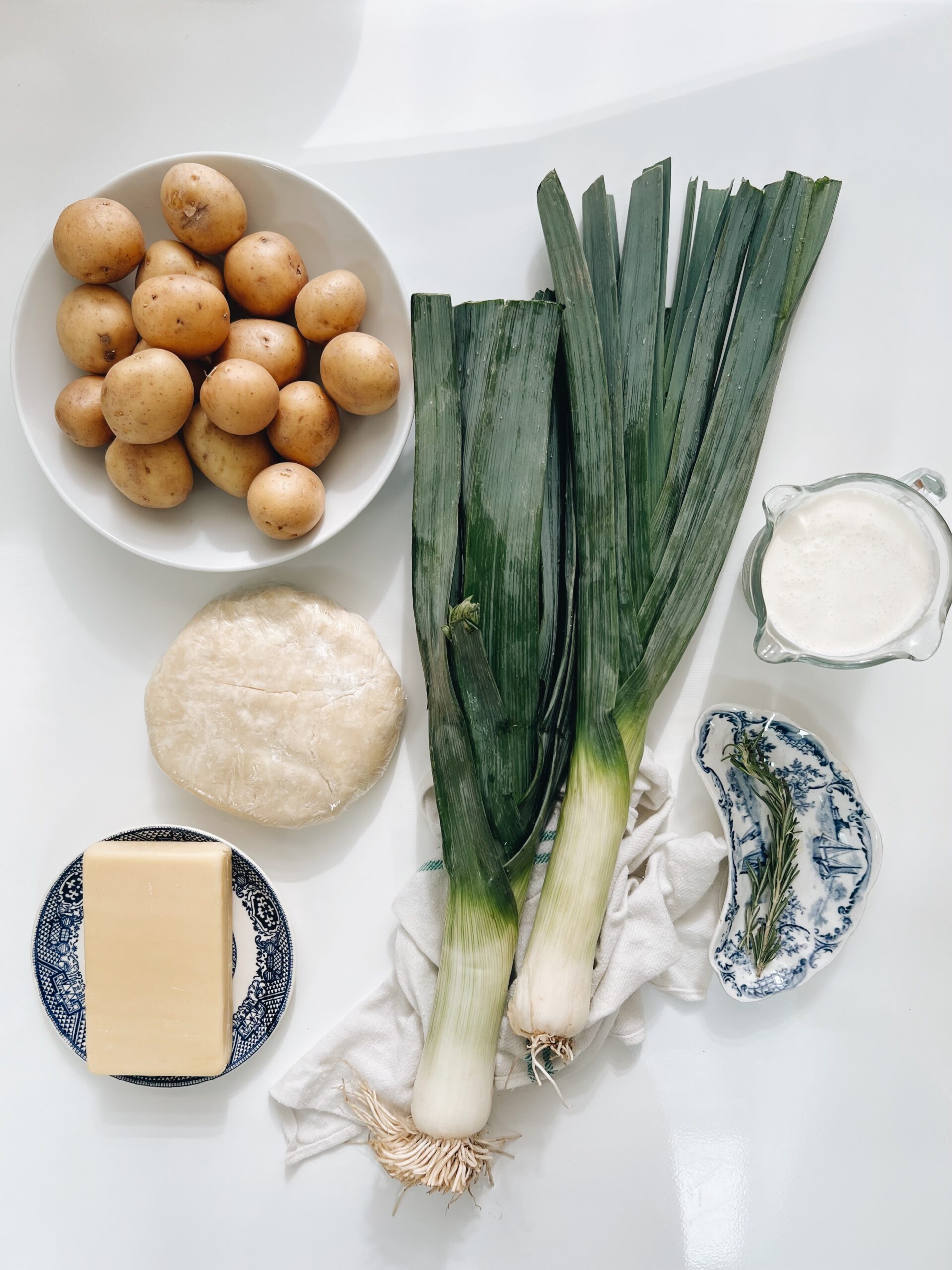 Also, if you want to buy a store bought pie crust (Ina style), that's totally fine. Do whatever makes your life easier.
Also also we're adding rosemary because we do delight in such things.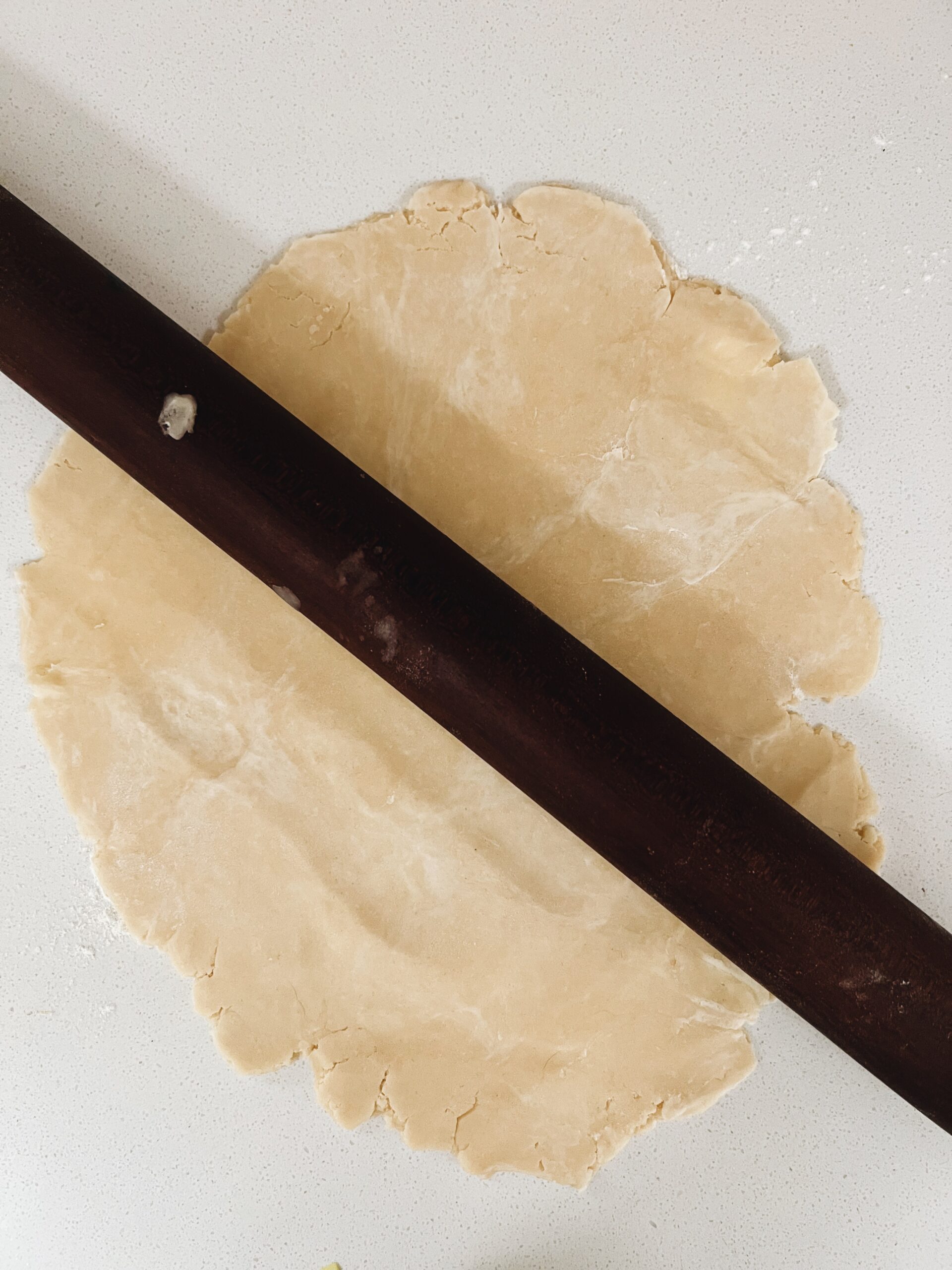 Roll out your dough, bro! Mine looks terrible, but it all worked out in the end.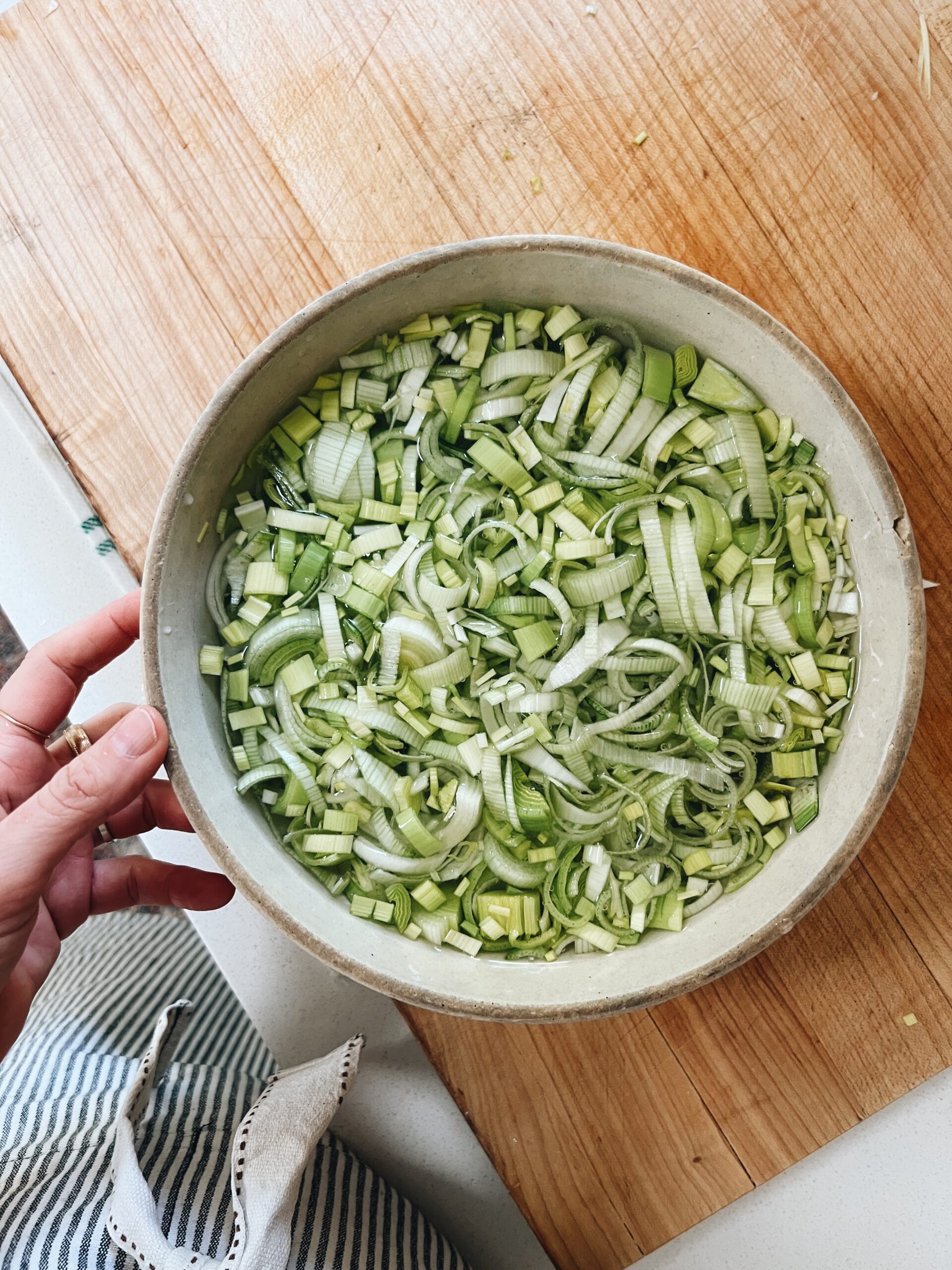 In the meantime, you'll trim, slice and clean your leeks. As in, lop the root ends off, as well as the rough dark green ends. Then slice down the center lengthwise, then again into little half moons. You'll plop all of this in a bowl of water so that the dirt can fall to the bottom. Then rinse them in a colander under cold water. You know the drill.
The leek drill.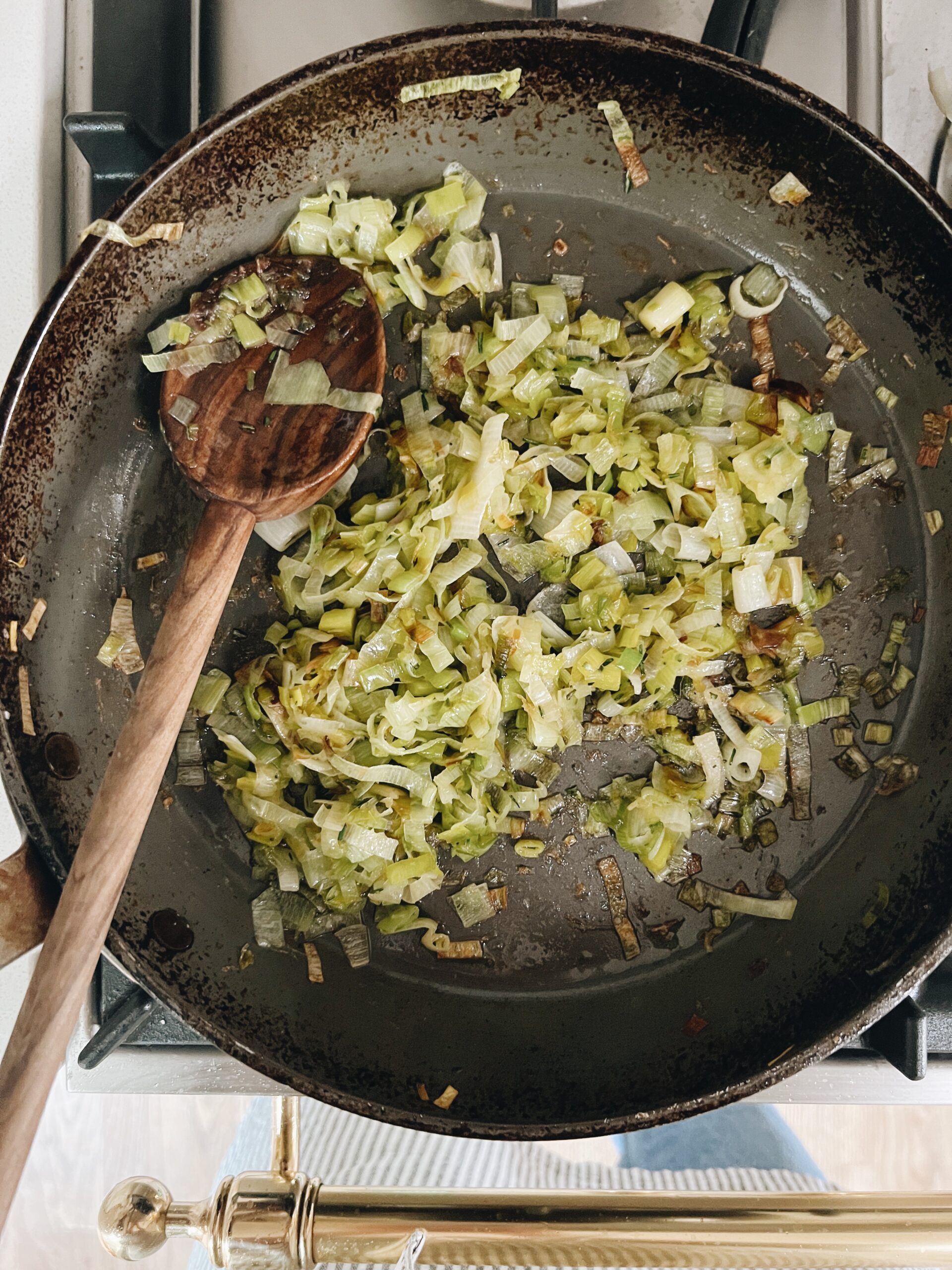 Theeeen we'll sauté them with freshly chopped rosemary and a pinch of salt. Just get some good color on them. Nothing overly aggressive.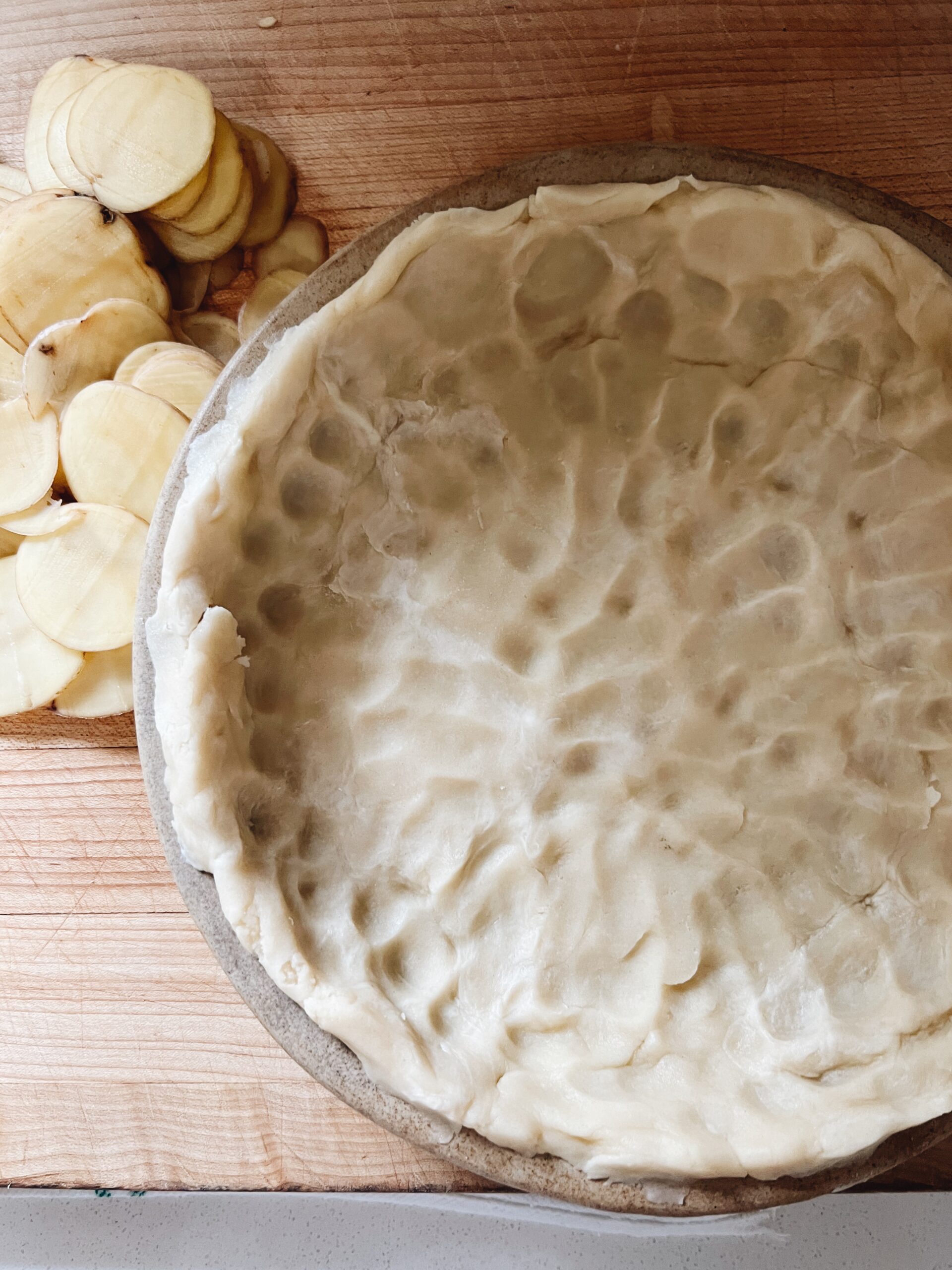 Now let's get our pie crust into a pan. I've always heard that glass pans are not the best option, but who knows. Whatever you have works, I'm sure. Mine's a Pampered Chef thingy that I found at an estate sale this summer. I'm obsessed.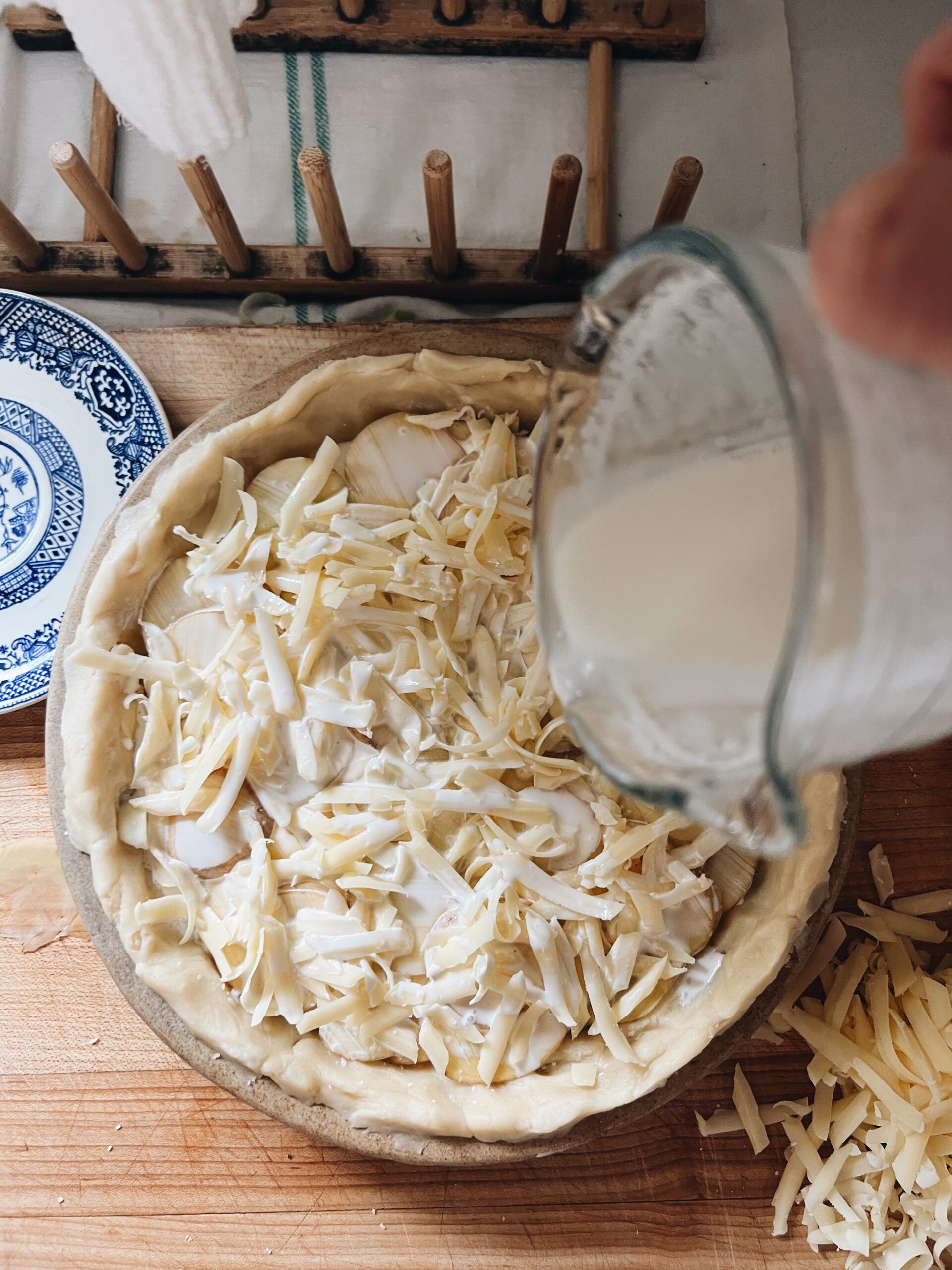 Leeks go on the bottom.
Thinly sliced potatoes arranged on top. Then some cheese. Then the cream poured over. And a little more cheese for good measure.
You remember it's Gruyere, so we're really living today.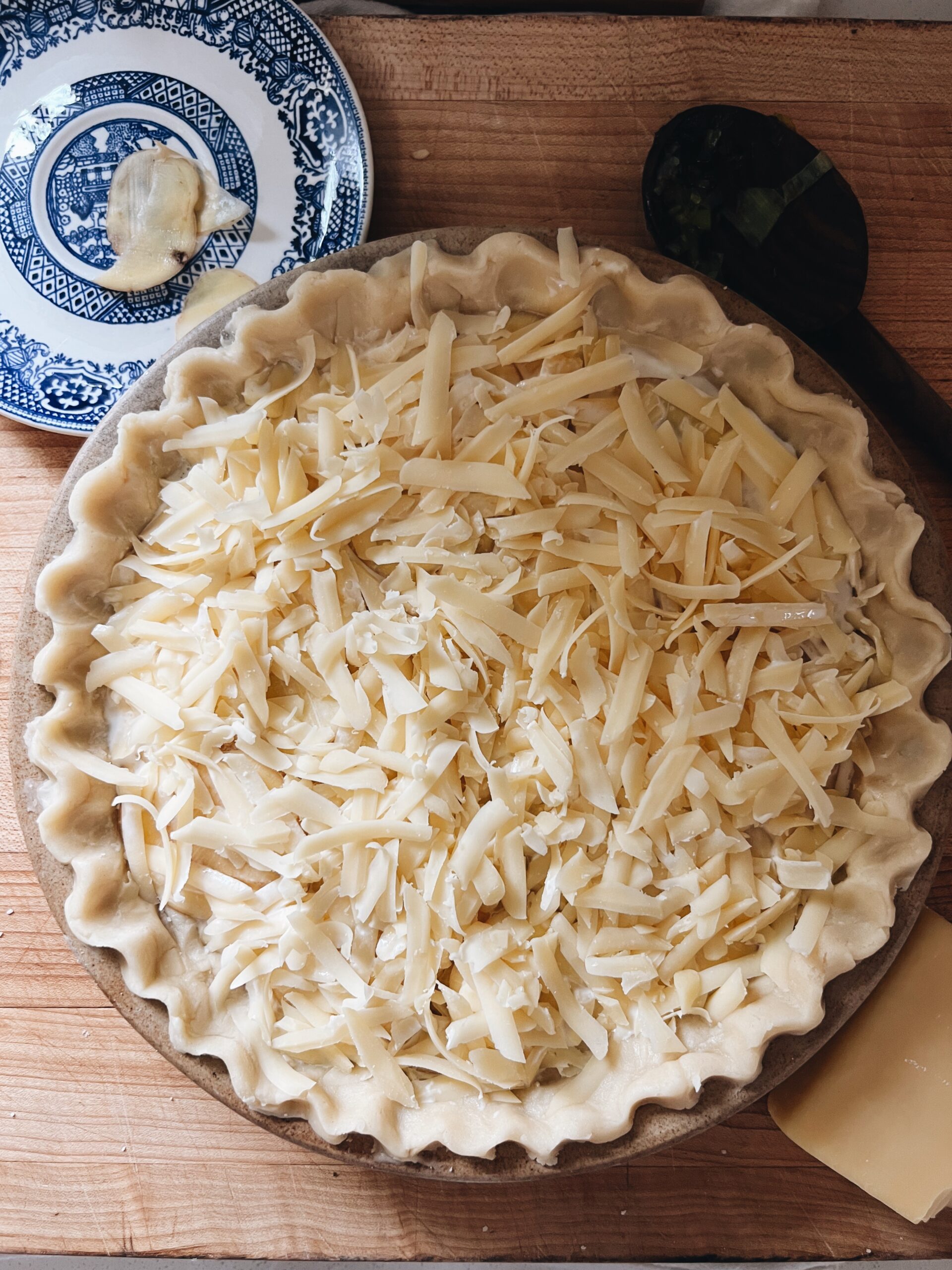 Hi, beautiful.
Let's cover it with foil and go 45 minutes. Then remove the foil and go another 45 or so. We want the potatoes tender and the cheese browning and bubbly.
My eyes almost cannot handle this. It is divine.
Let it rest for a good bit (like half an hour) before you cut in. You want it to set a bit so it's not a runny mess. Worth the wait. Trust.
Make it for Christmas! Or today. Whatever you need.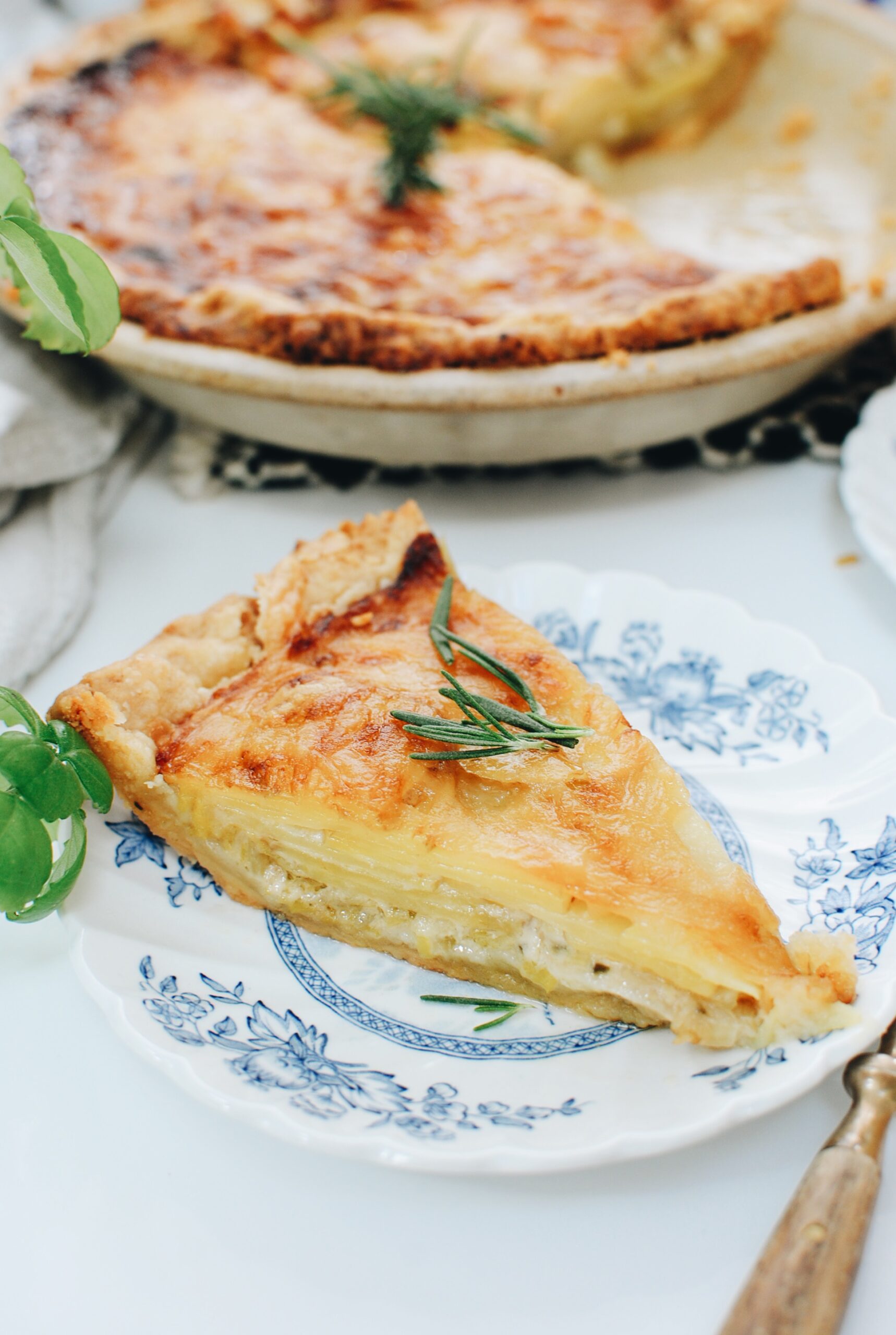 I mean come on.
Potato, Leek and Gruyere Pie
Ingredients
1 Pie crust (Alison Roman's recipe, linked above!)
5 oz gruyere cheese, grated
2 Tbs. Extra-virgin olive oil
2 leeks
12 oz petite gold potatoes, thinly sliced with a mandolin
1 cup cream
1 Tbs. freshly chopped rosemary, plus more for garnish
Coarse salt
Instructions
Preheat your oven to 375.
Trim the roots off the leeks, along with the rough green parts. Slice the leeks down the center lengthwise, then across into little half moons. Place them in a bowl of water and let them rest for a few minutes. Then drain in a colander, rinsing the leeks once more. They're dirty, so you'll want to clean them well!
Heat the oil in a wide skillet over medium high. Add the leeks and sauté a good five minutes, until they start to get some good color on them. Add the chopped rosemary and a good pinch of salt. Sauté another three minutes.
Roll the pie dough out thinly, then place it in a pie pan. Crimp the edges the best you can. (Yours will look so much better than mine, trust me.)
Pour the leeks along the bottom of the pie crust. Arrange the thinly sliced potatoes on top. Season with a little bit of salt. Sprinkle the cheese on top and pour the cream evenly over the pie.
Cover with foil and bake for 45 minutes. Remove the foil and bake another 30-45 minutes, until the potatoes are tender and the cheese is browned and bubbly.
Let it cool about 15 minutes before cutting into it.
Serves six!
7.8.1.2
615
https://bevcooks.com/2022/12/potato-leek-and-gruyere-pie/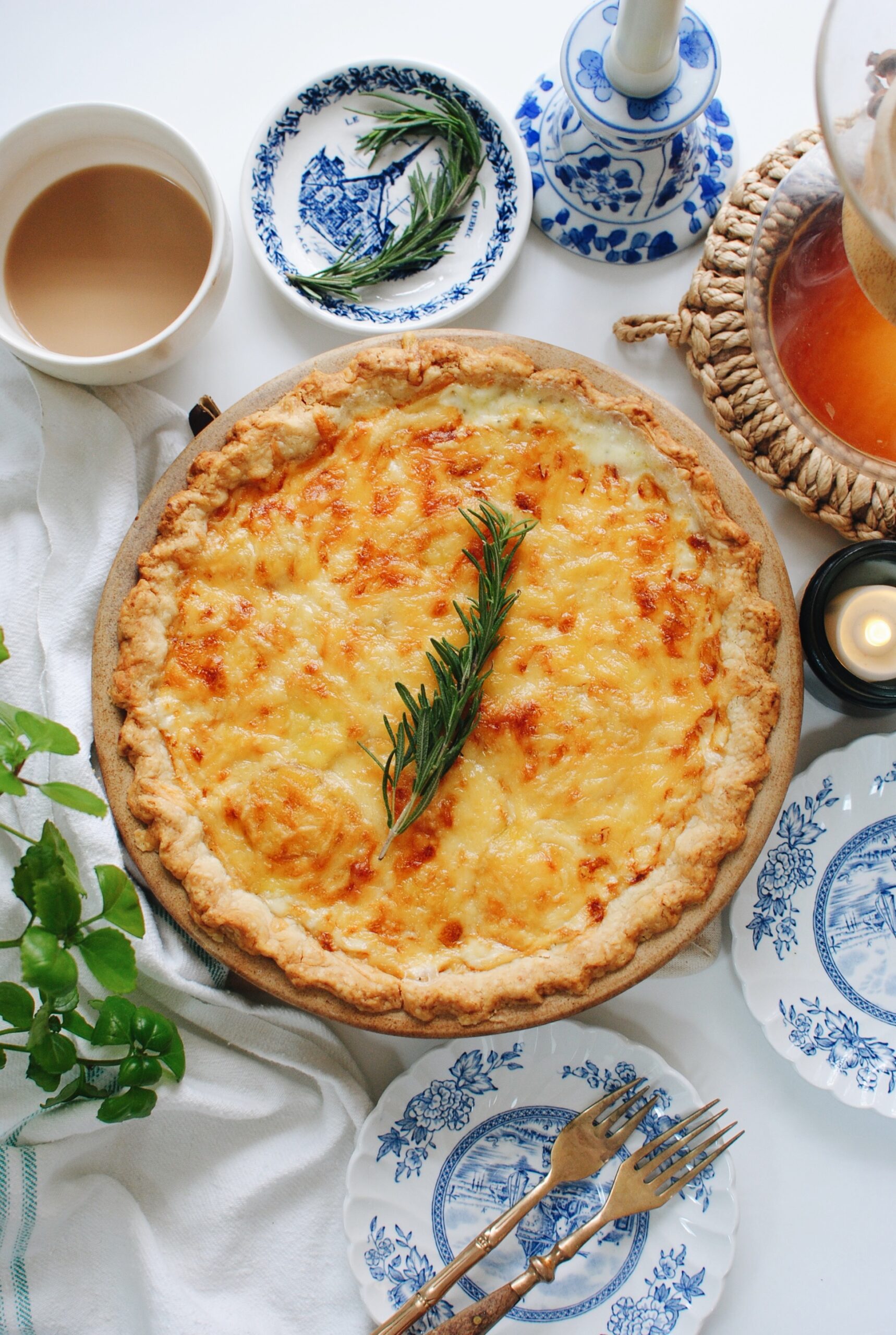 Savory pies forever.