Or as I also call it loudly to no one, THE WINTER PIEEEEE. (all those eeees are completely necessary.)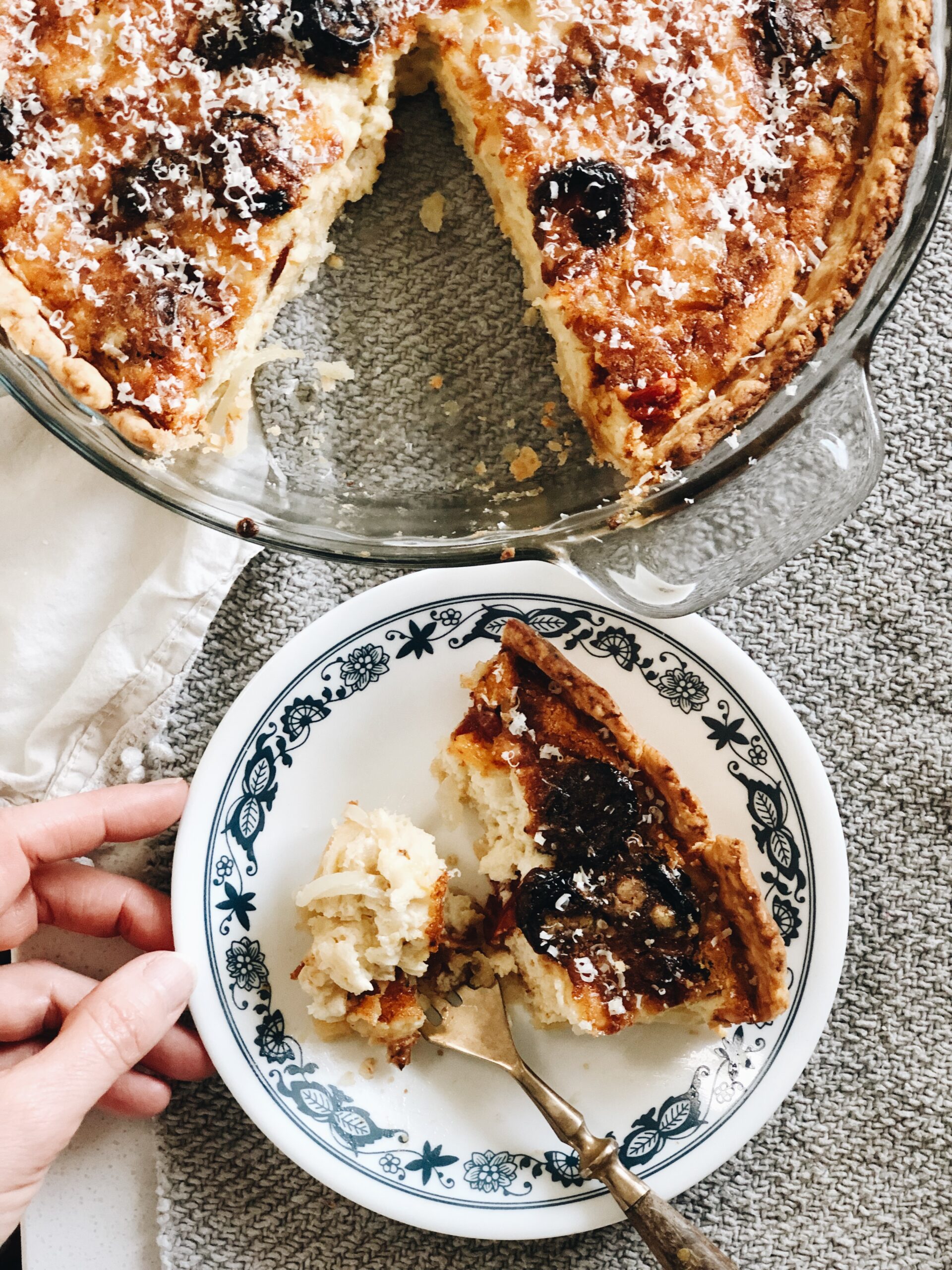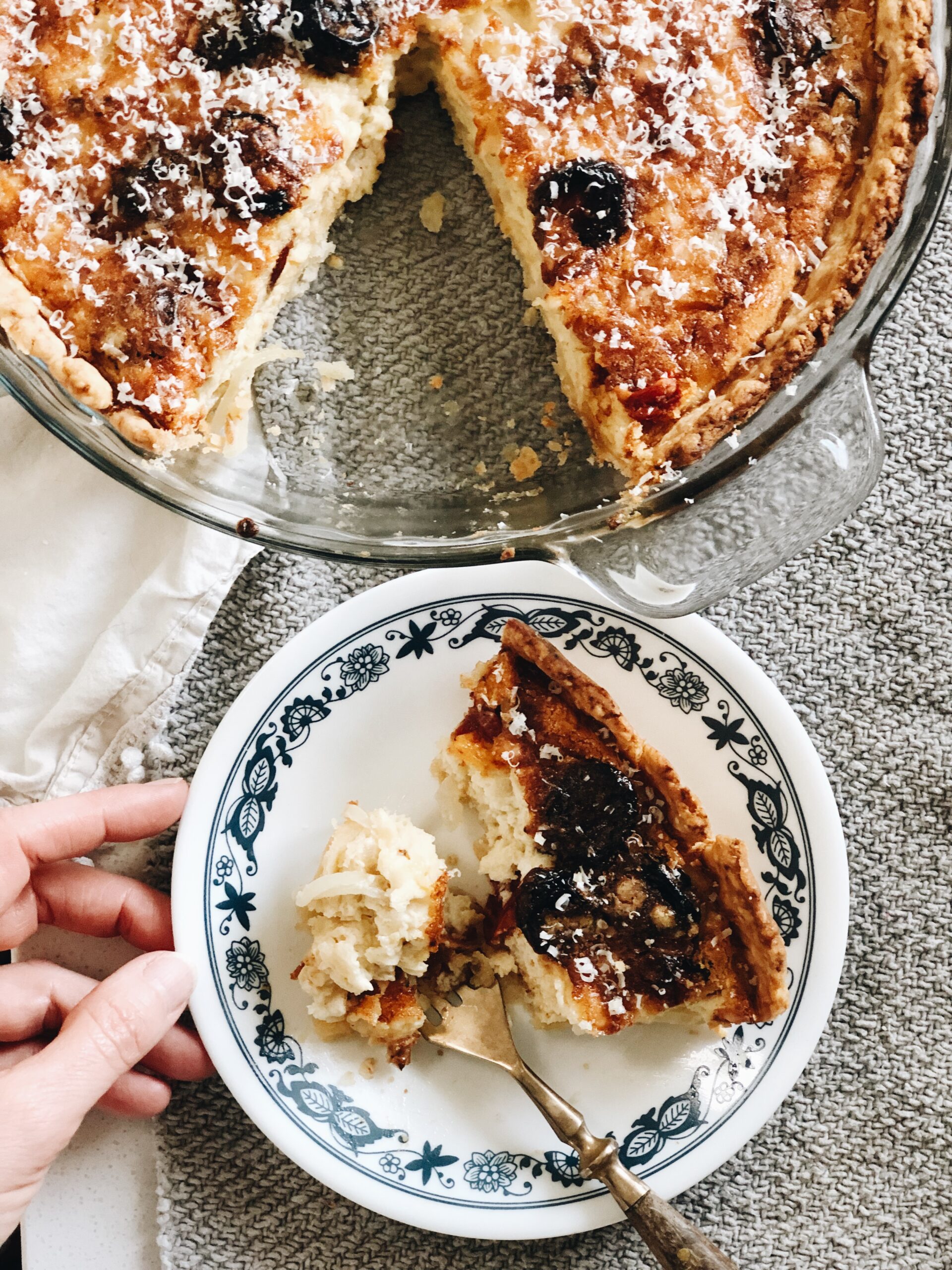 I told you this year was going to be my pie year, right? I really think it is. Pies and breads. I'm working on my pie crust craft. It's not PERFECT, but that's why I'm here. To show you the journey. The progress, bruh.
Oh, pie weights! You've just reminded me to get some. I KNOW I know I could use dried beans, but I don't have any. And I feel like pie weights would make this gateway into piedom a bit more official? I knew we understood each other.
This quiche! It's just so wintery. Let us peepeth.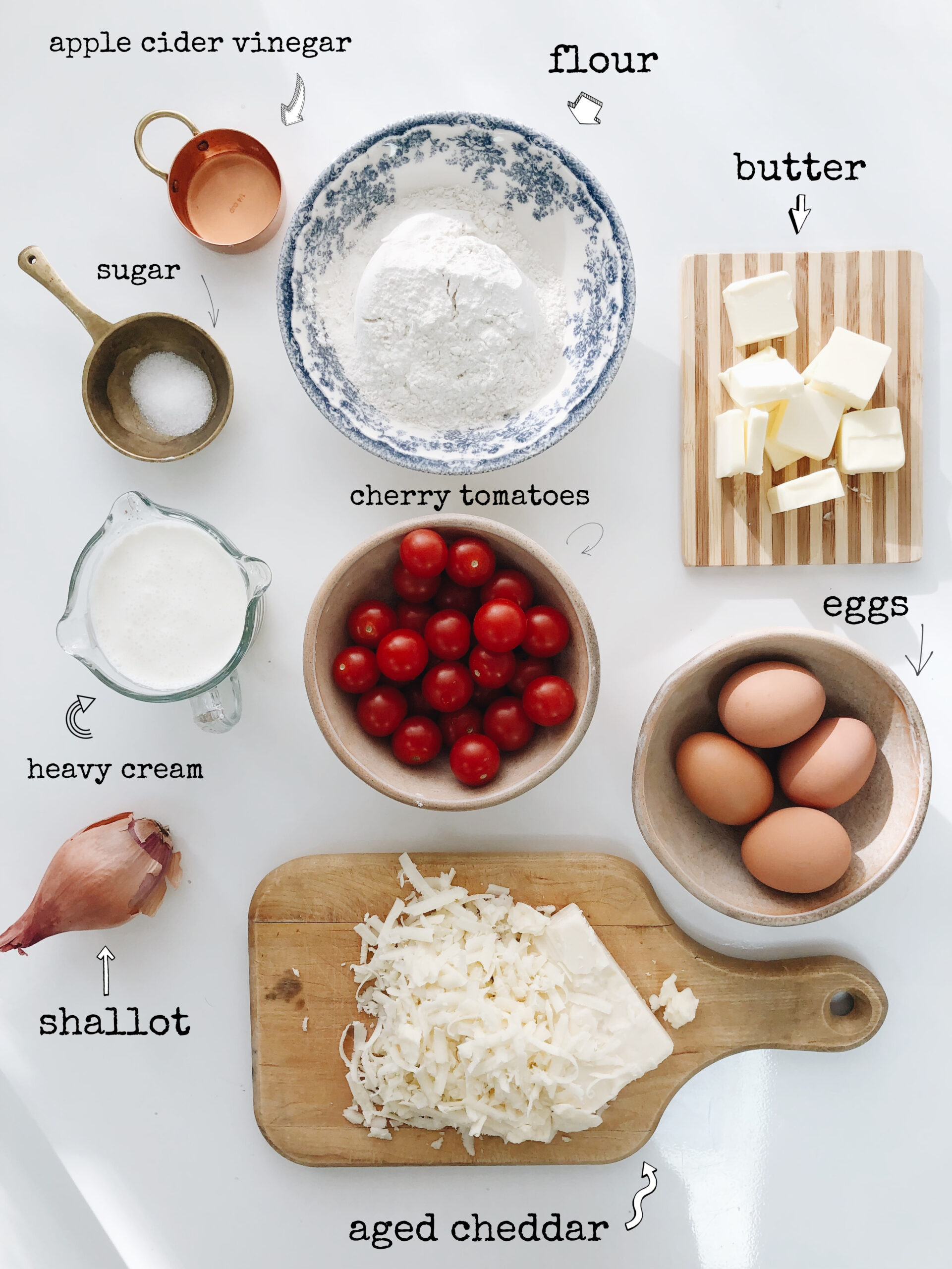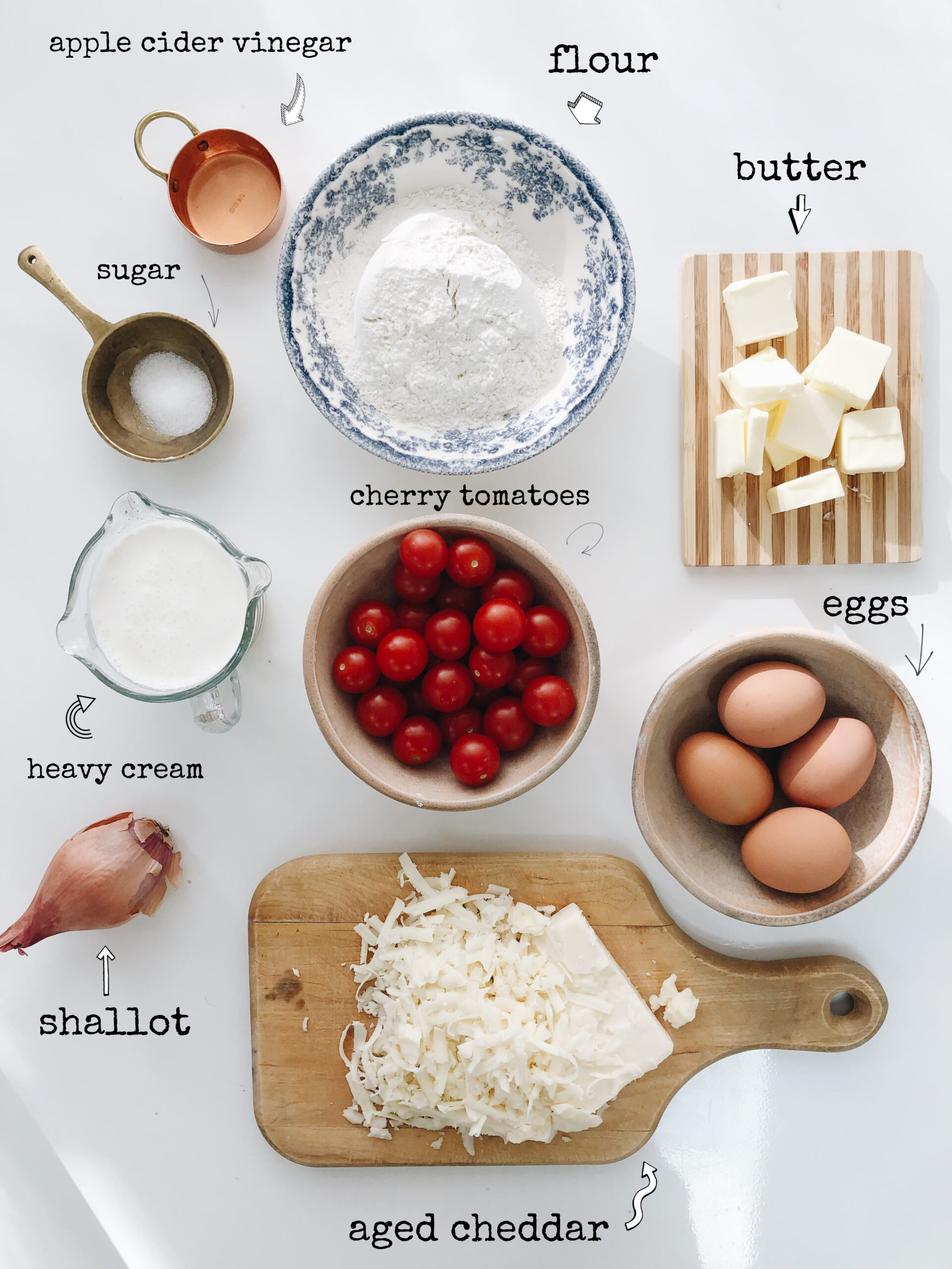 Seems like a lot of ingredients, but most are for the pie crust. And I will say, I ever-so-slightly tweaked this crust from Alison Roman (halved it really) so don't give me crust credit.
We're starting a band called Crust Credit.
But the filling, you will die. And it's totally vegan! Besides the cheese, heavy cream, eggs and butter. Totally ve . . . vegan.
See those tomatoes, though? We're about to umami the sh out of this quiche.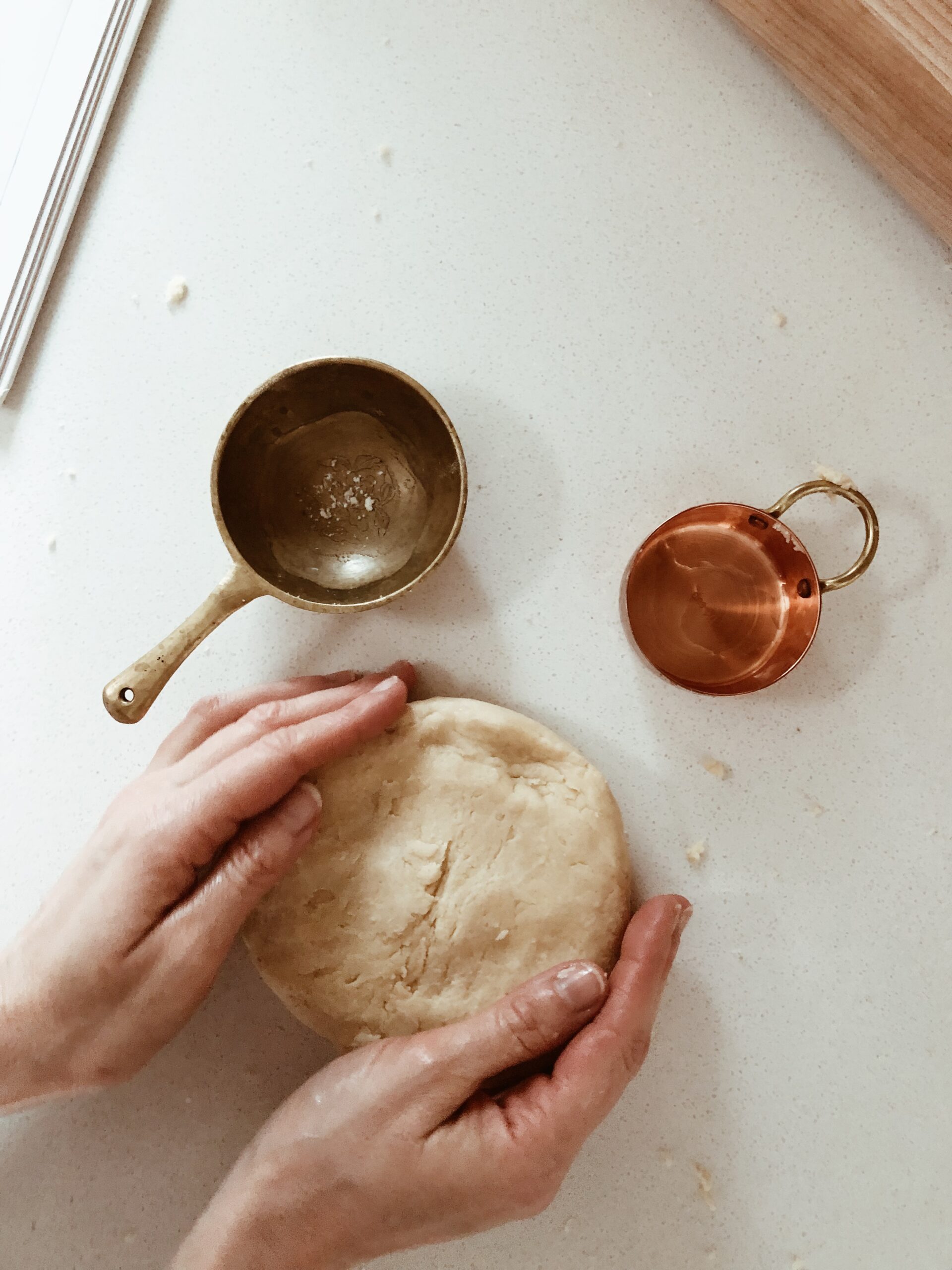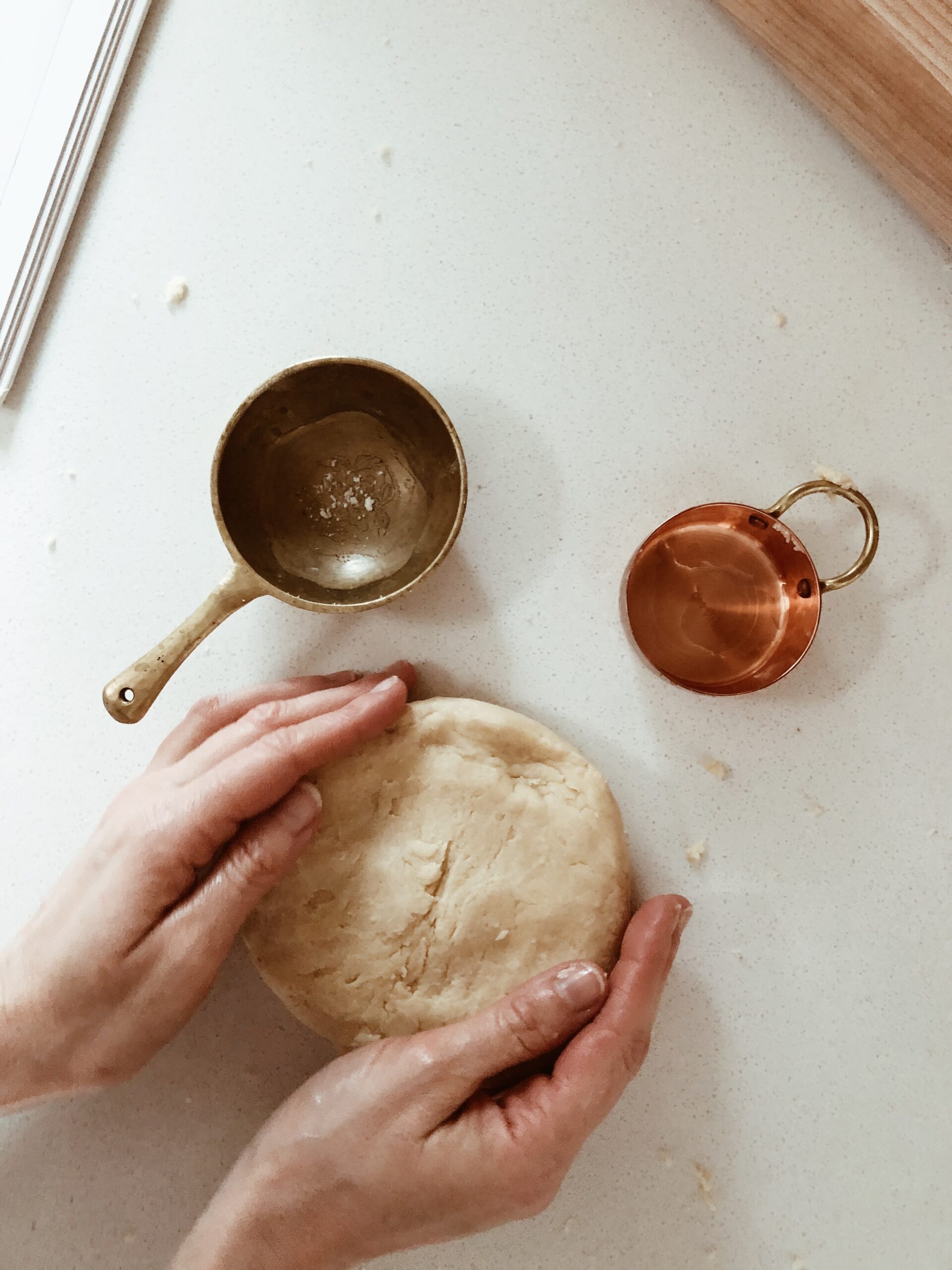 Make your crust! Which I have to say, I deeply and thoroughly enjoy. I've discovered that making a disc like this is a true pleasure. The cold butter flakes between my fingers, the ice water and vinegar drizzle on top. It's bliss. Which is weird for me. I'll take my temp in a bit.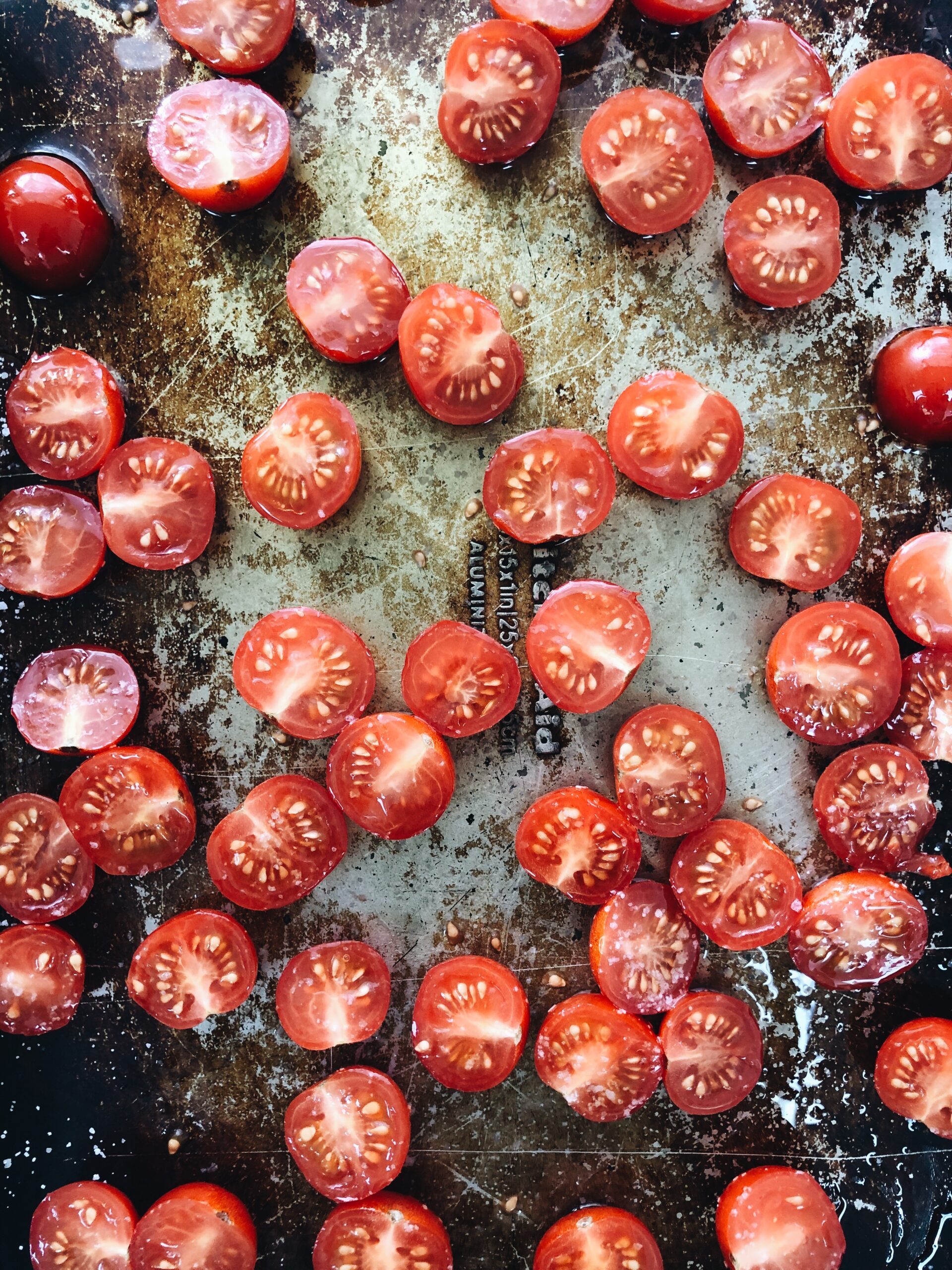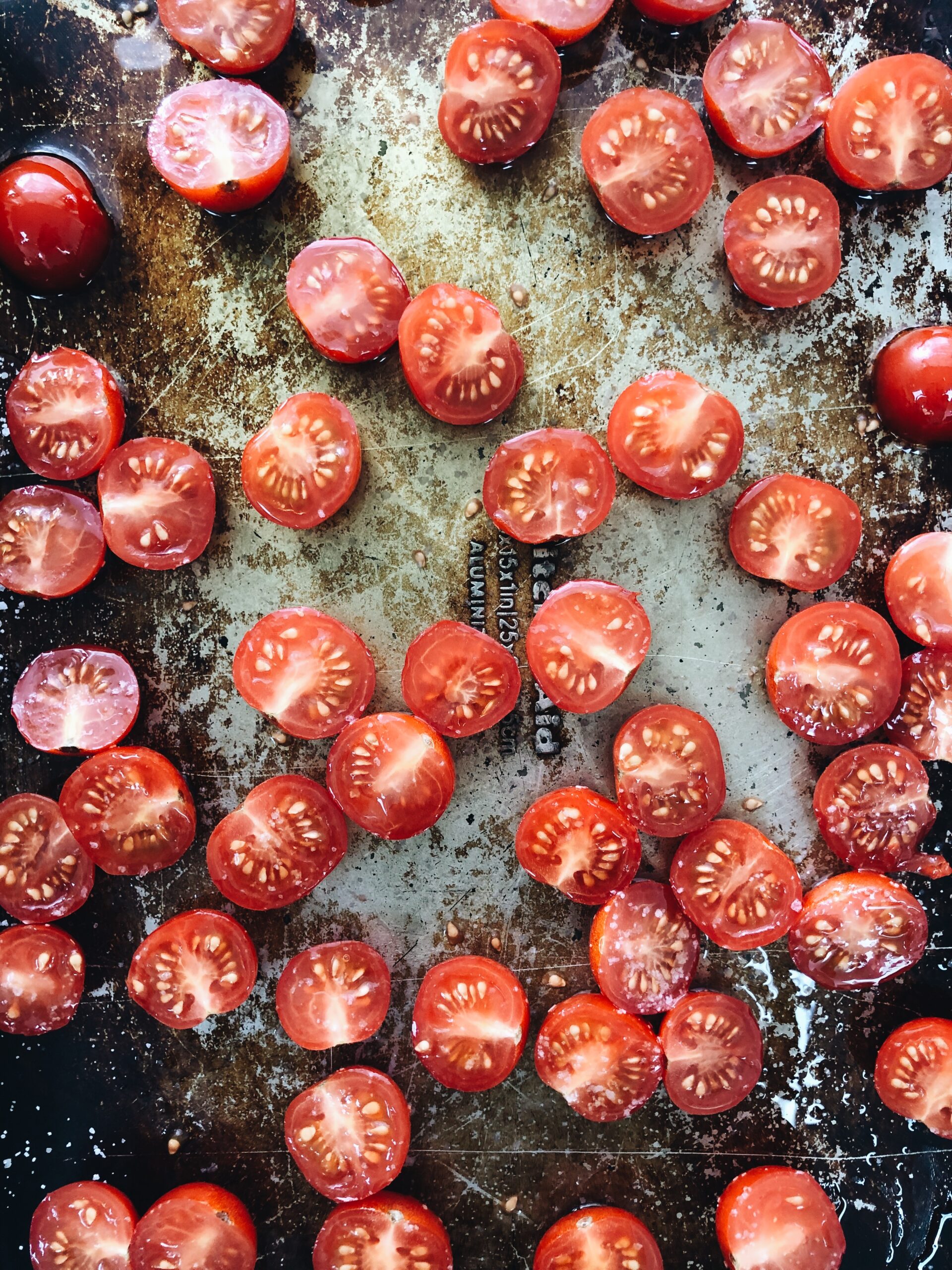 Just slice the cherry tomatoes in half and get 'em on a roasting sheet. A good drizzle of olive oil, a pinch of salt. Into the oven.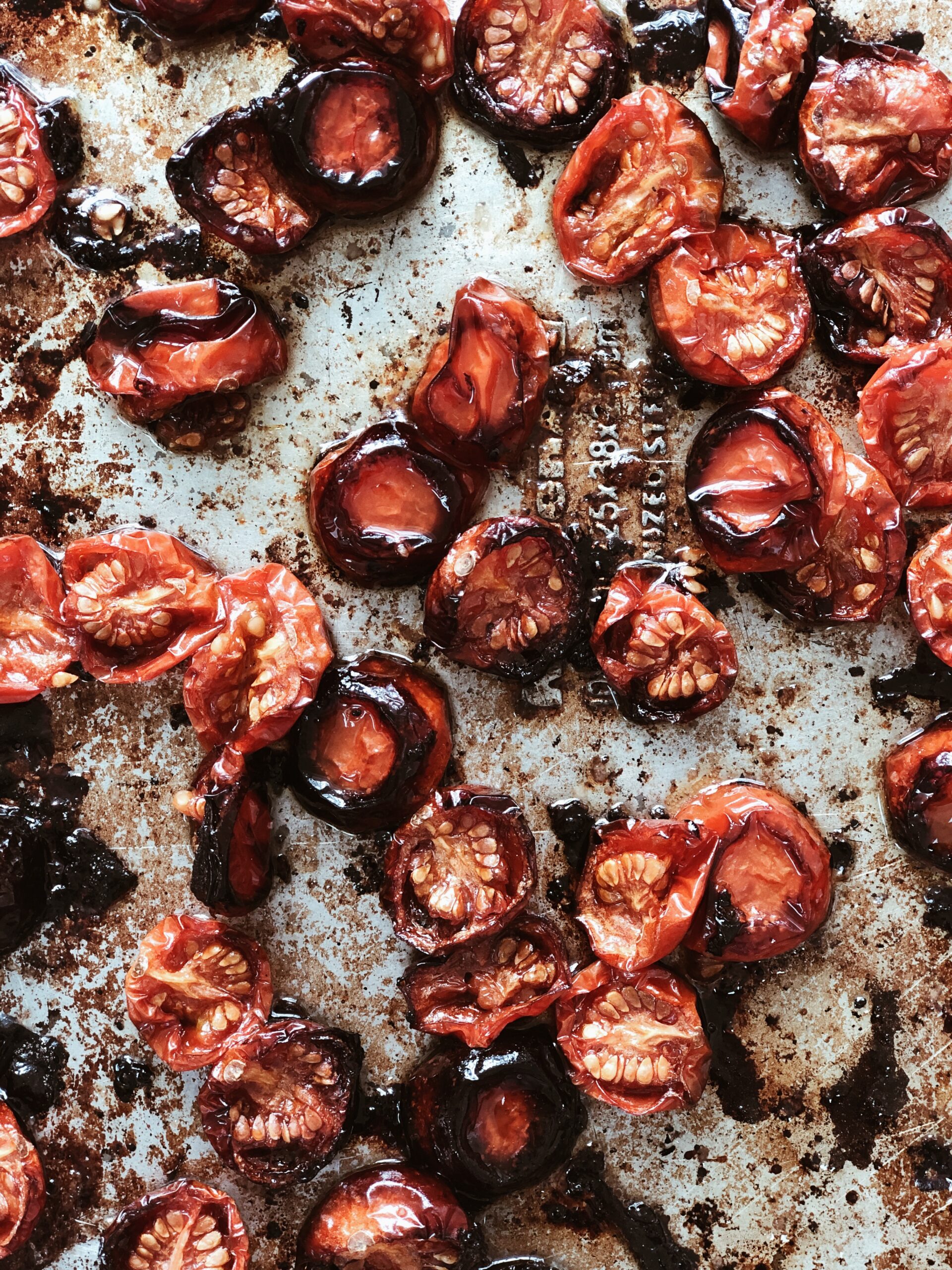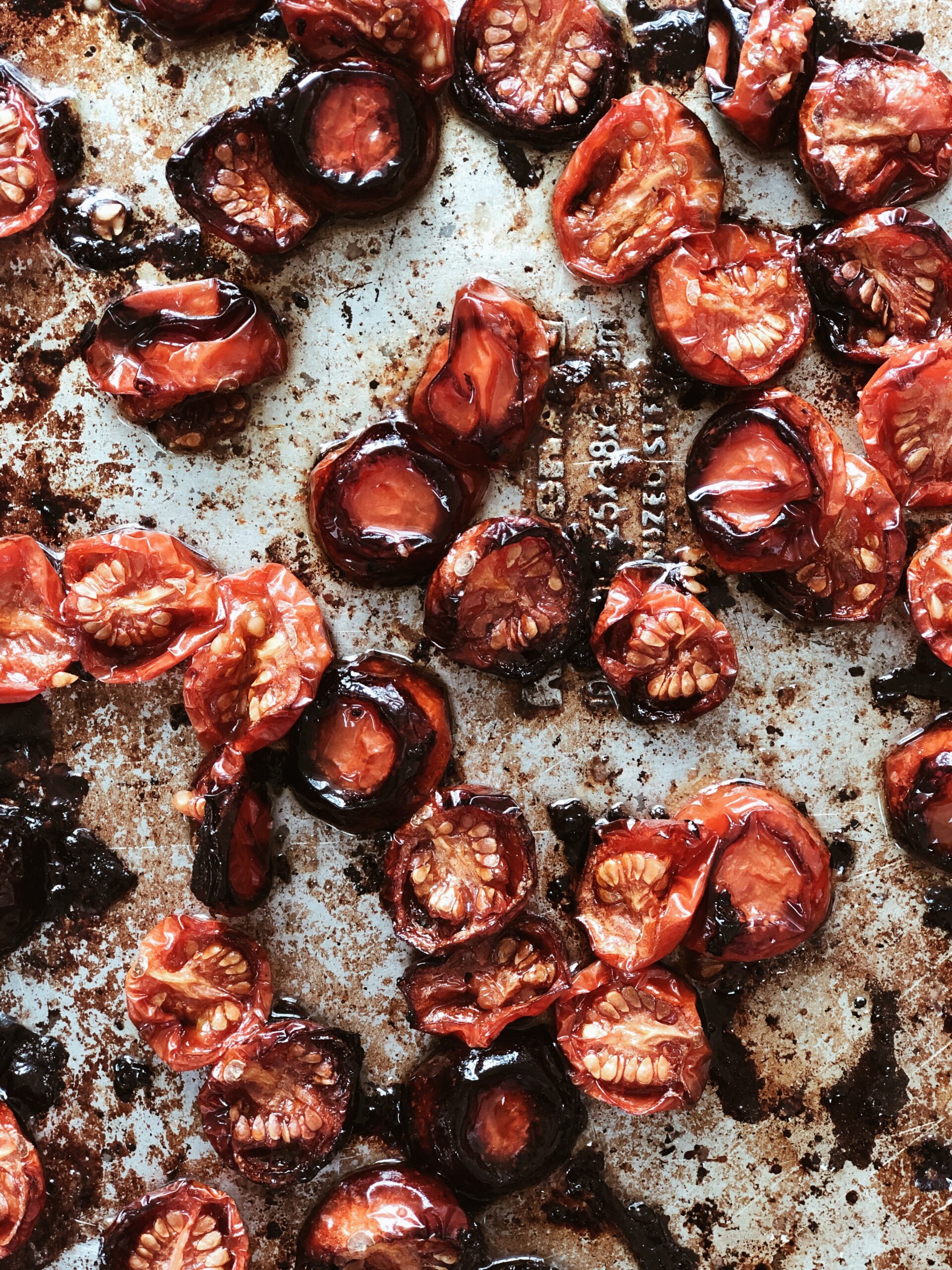 This is only an hour and a half later, and look at them! You could even go a little less, so that they don't darken too much in the quiche like mine did. I'm still a good person.
Also, those are flavor bombs like nothing else in this world, man.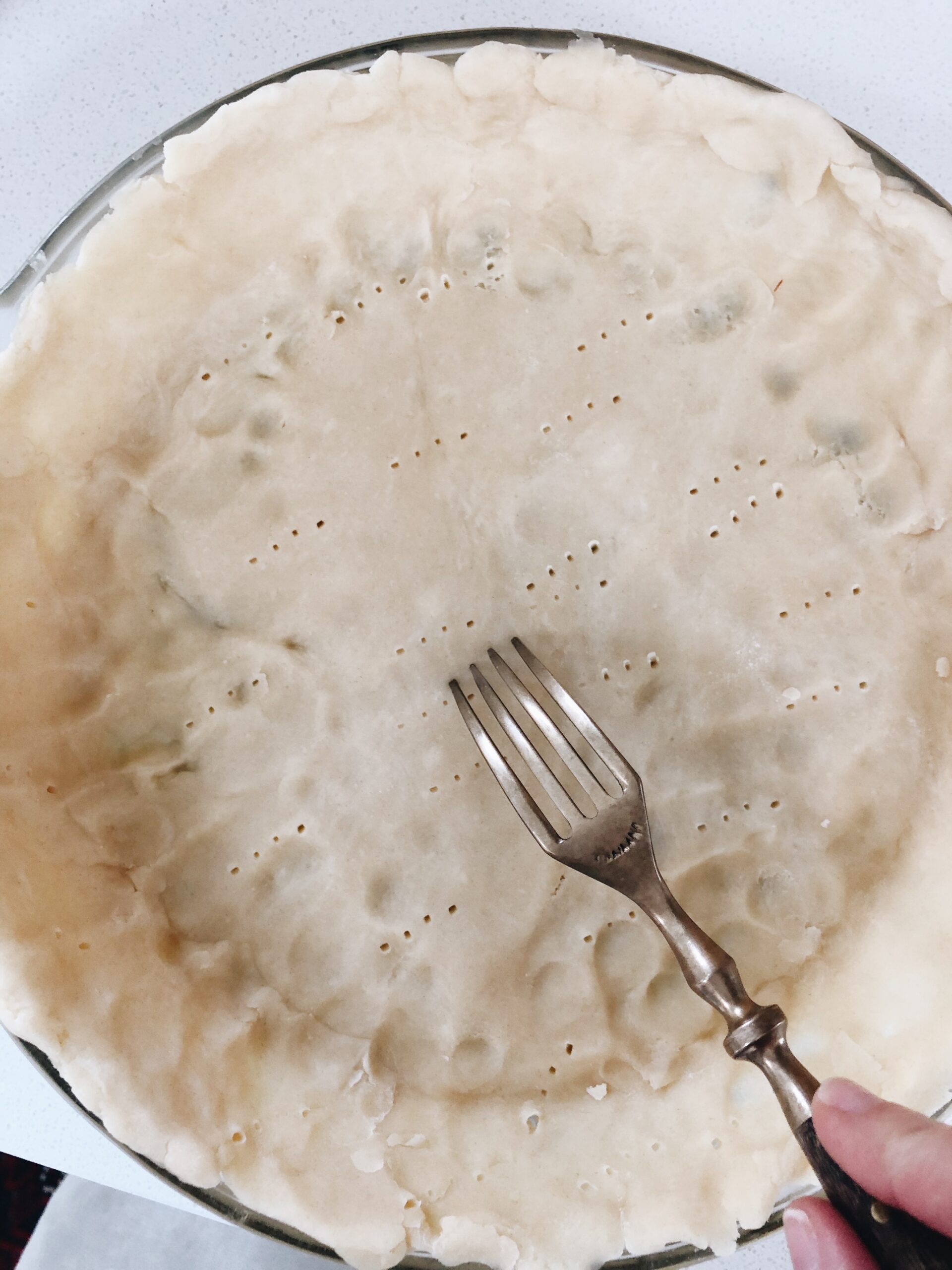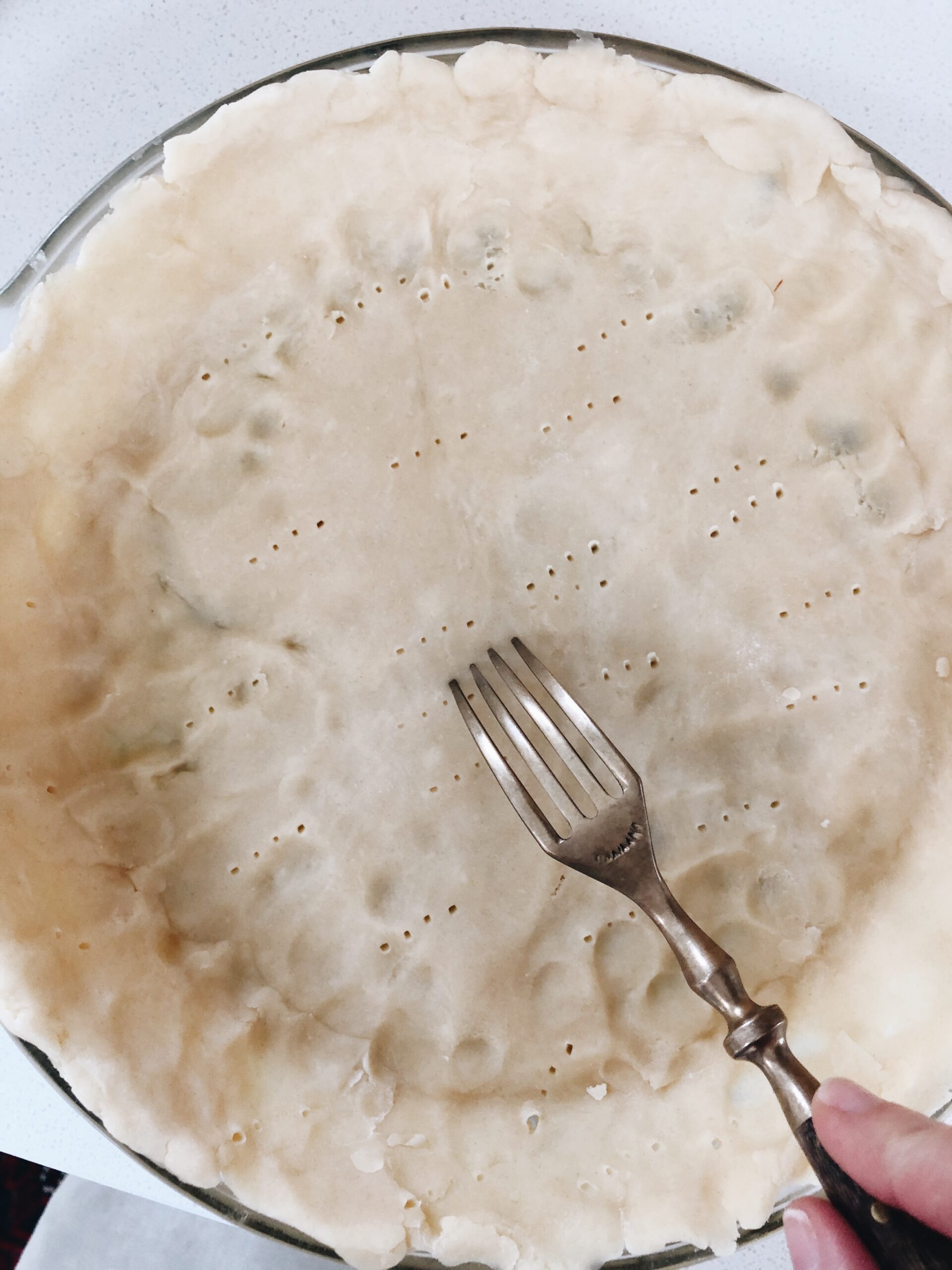 Crust gets rolled out as best as you can, and then gently plopped and placed into a pie dish. Mine is glass, but you probably have a cute ceramic one. I should look into one, too. I'll get right on that.
Prick it (prick it? that can't be right) with a fork so that the magic happens. Don't ask me what that is. Alison said to do it, so I did it.
ALSO, I read that freezing the crust in its dish for ten minutes helps the crust stay in place better when baking. But you don't want to put a cold glass dish into a hot oven or else it may crack. So I let it thaw a little. Which might have defeated the purpose. LISTEN I AM LEARNING HERE.
Anyone have tips on this?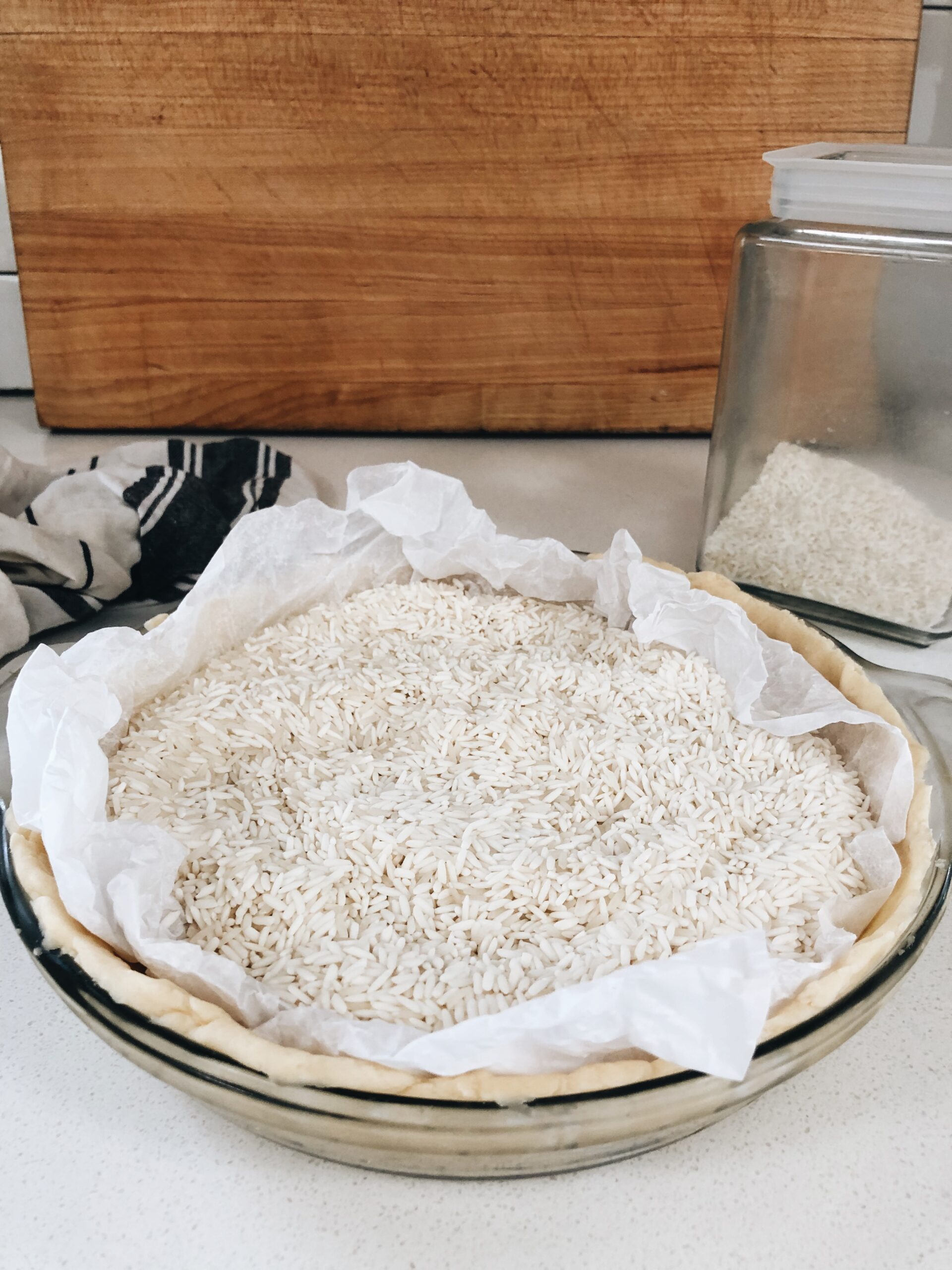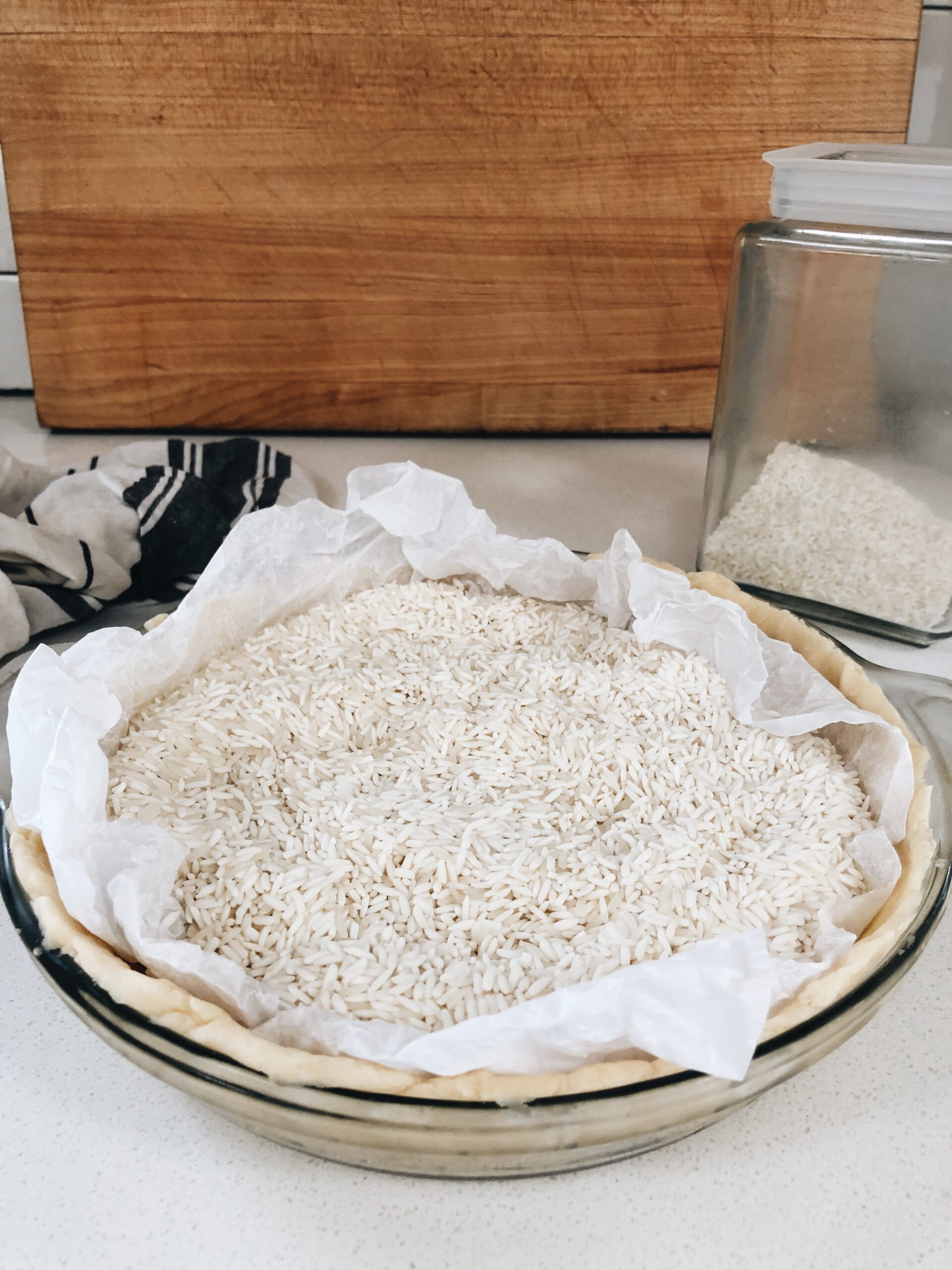 And because I didn't have pie weights or dried beans, I used rice! Which got nice and toasted. I read that I can use the rice again, which I just may. We'll see. I'll let you know if I do.
Thanks for being there for me.
ANOTHER QUESTION – do I always need to put parchment paper over the crust before adding the weights? I'm thinking so? Yes? Thanks.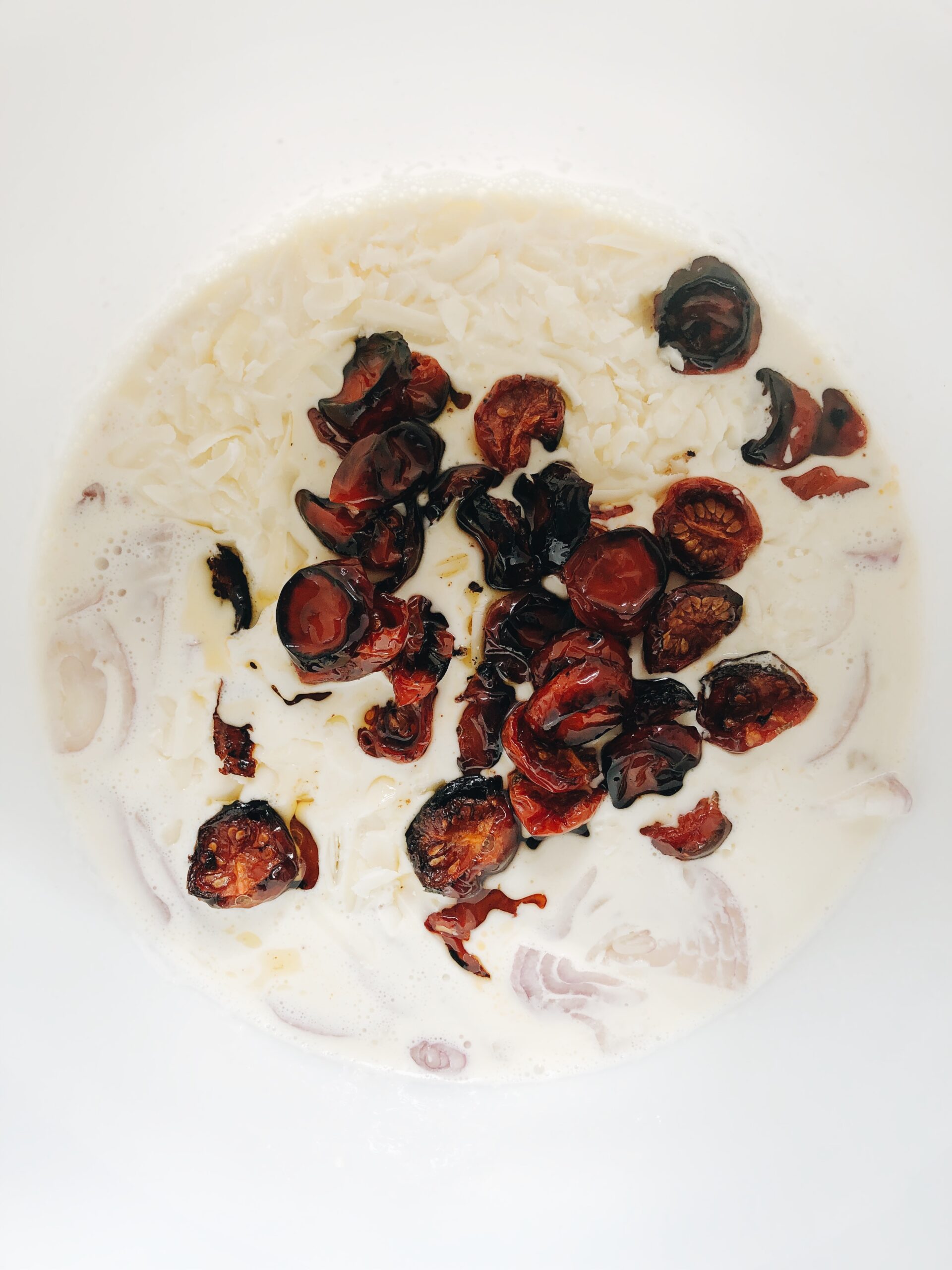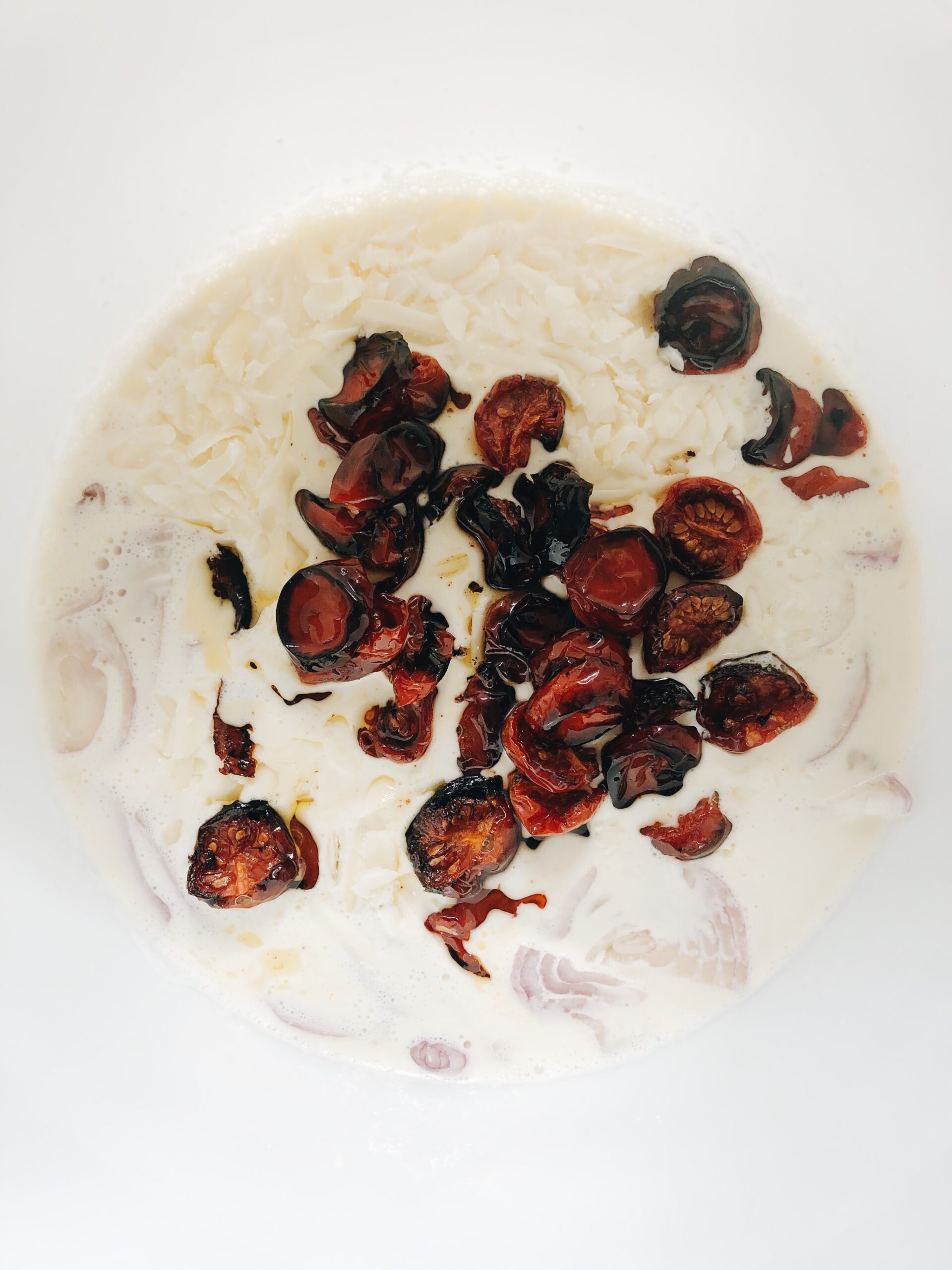 While the crust "blind bakes" we'll make our filling! Cream, thinly sliced shallots, roasted tomatoes, eggs, and a good white cheddar or gruyere. Just remembering all this is making my face rain with drool.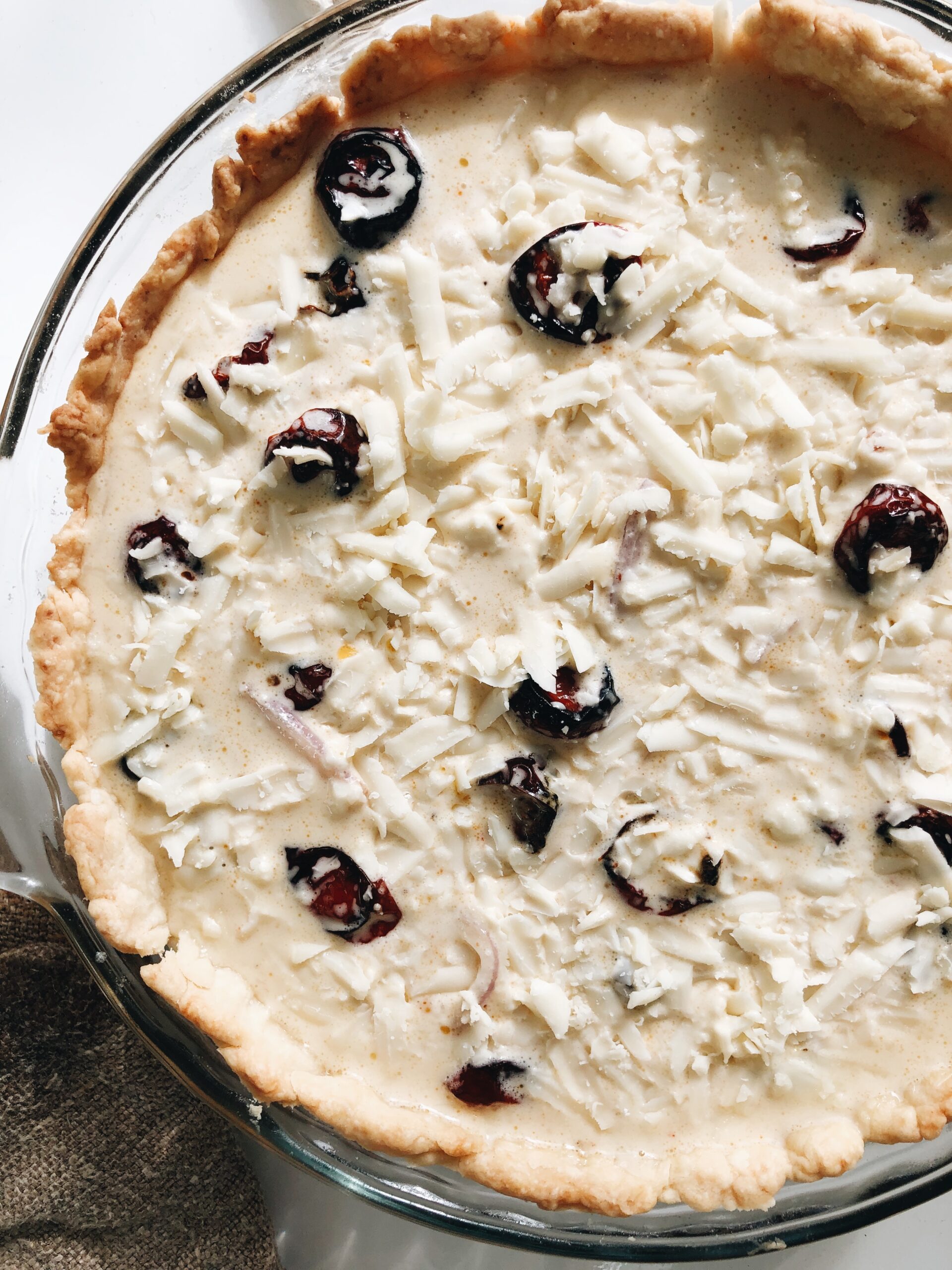 Pour it into your crust (which has baked a little and won't be soggy on the bottom, hey-ohhhh), and sprinkle a little more cheese on top, for good measure. Get her in the oven already.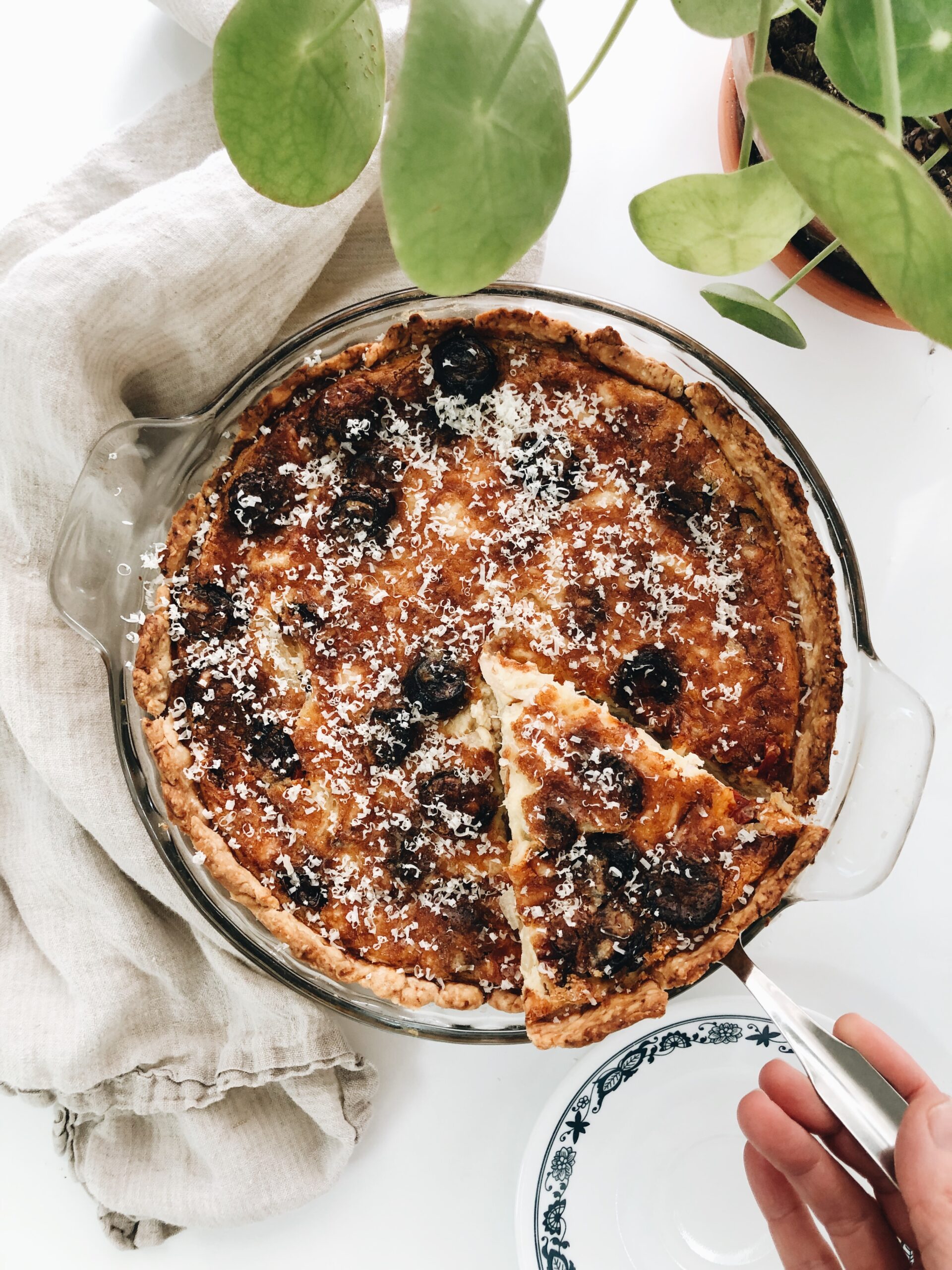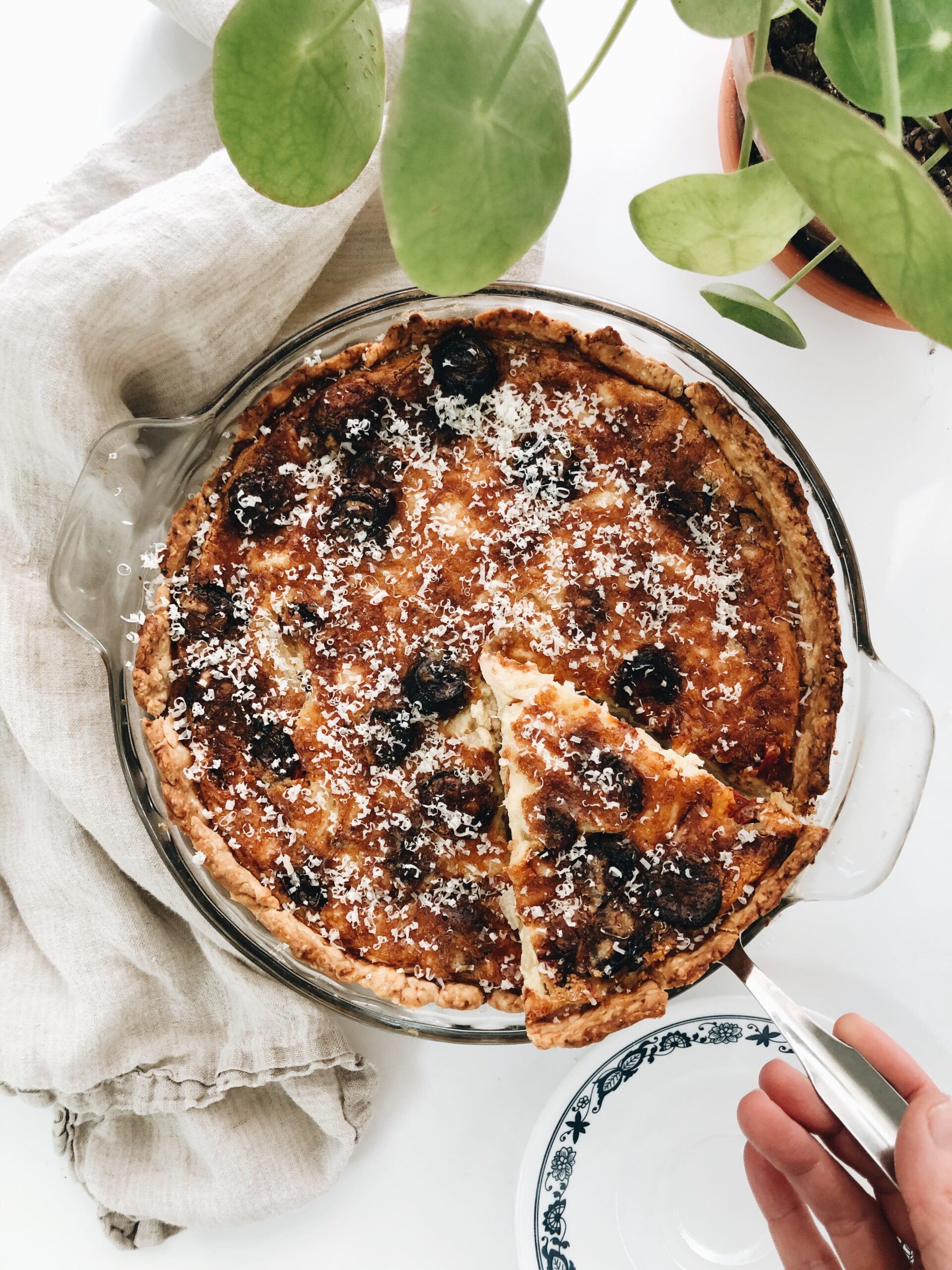 IT IS A DREAM.
Listen, let it sit for a bit. Like you do with quiche, ya know. Let it rest and come together and cool and work its innards magic before your impatience rages and collapses. Let it sit.
And then get that in that thing and let the flavors and texture sweep you into sweet, sweet submission.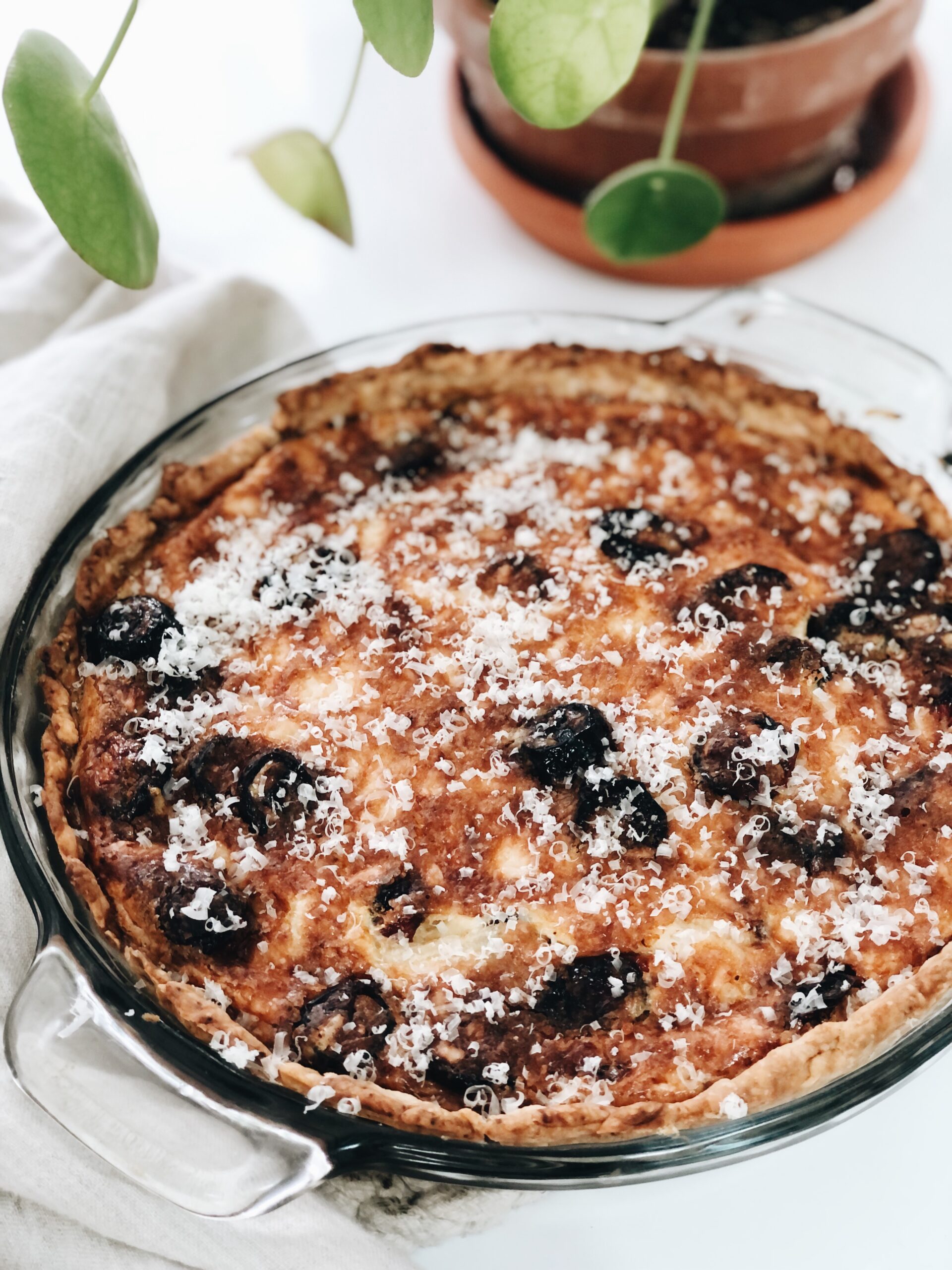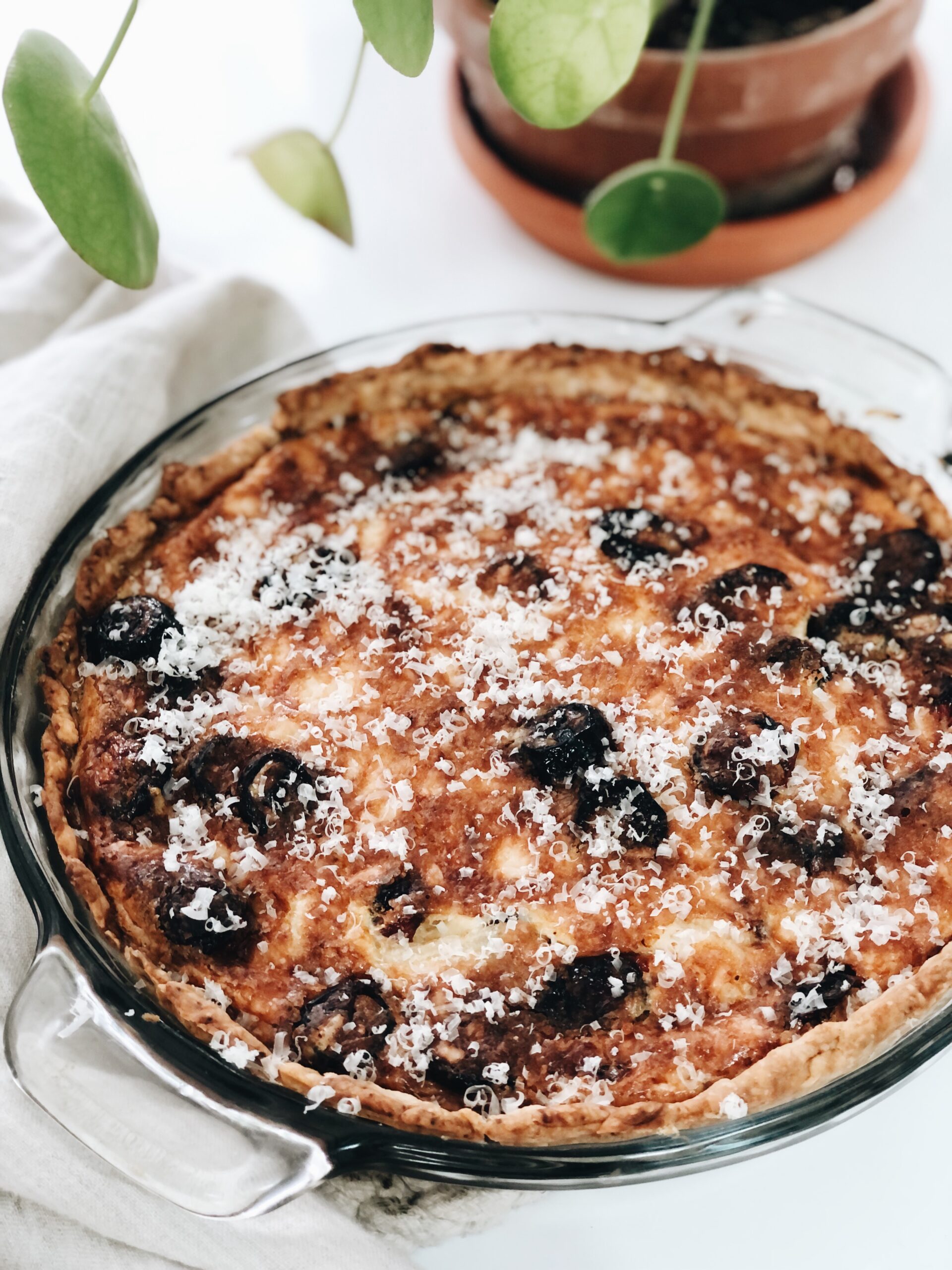 (my good camera was out of batteries so you're getting phone pics, ugh.) The tomatoes darkened a little much for my aesthetic, but it doesn't matter because they taste PHENOMENAL.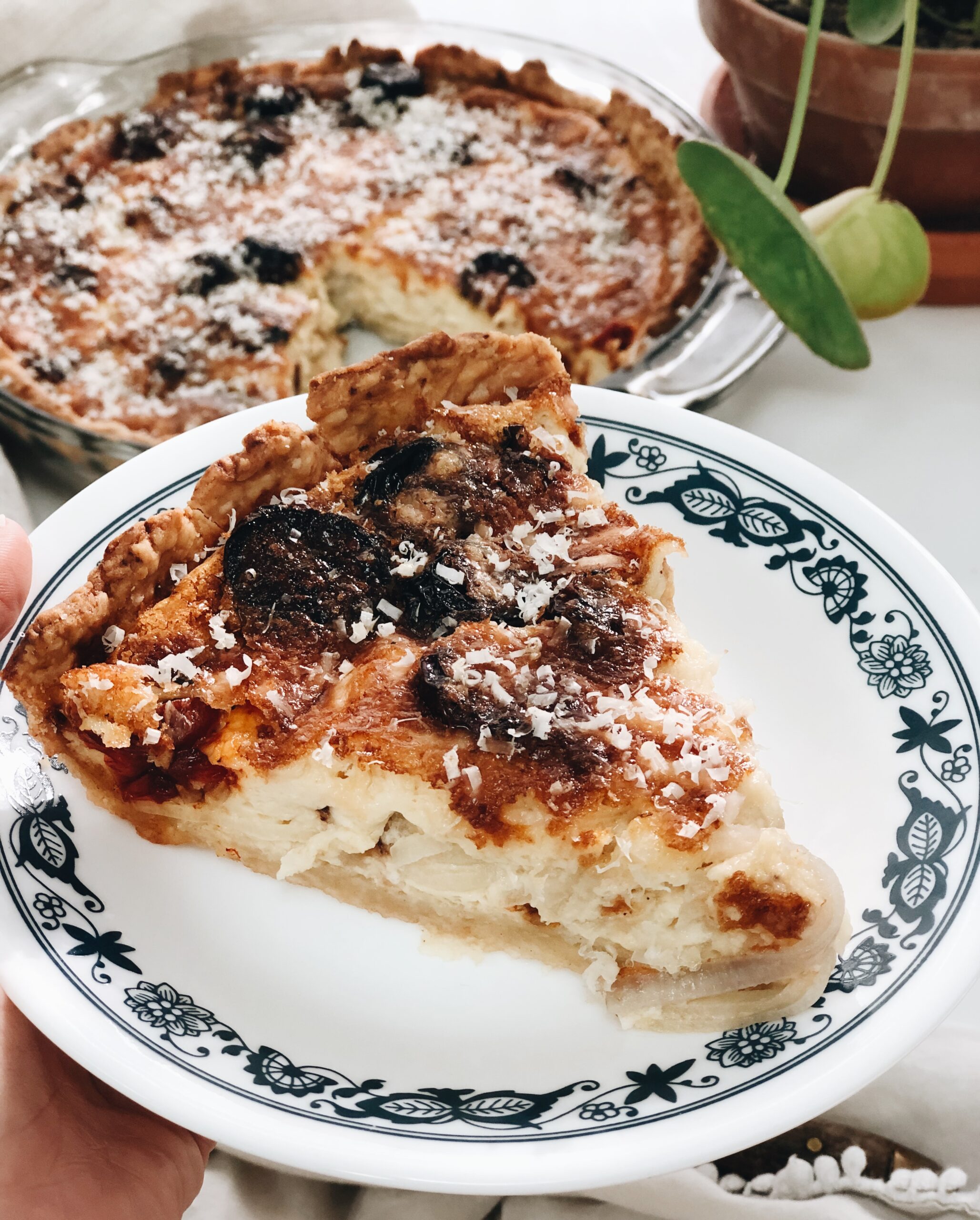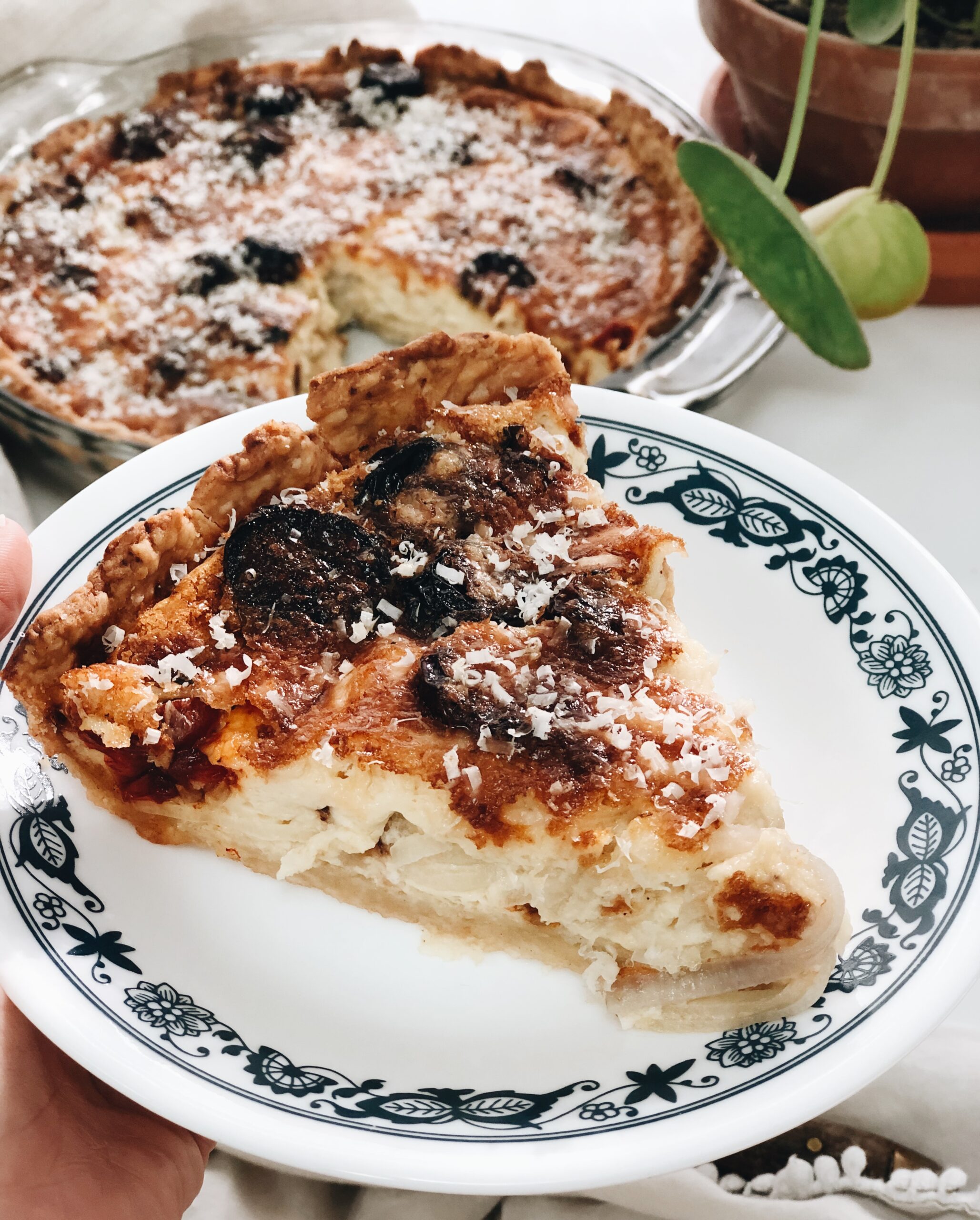 The shallots are robust and perfect in this. Remember, they go in raw, so if you need a little more mellow flavor in that department, sauté them first. I love shallots in their purest form, so baked in a quiche like this is just supreme.
It's eggy and creamy and cheesy and roasted tomato-y, you'll absolutely fall apart. It's an exquisite addition to a Valentine's Day brunch, or a cozy winter weekend dinner paired with a crunchy green salad and a crisp Sancerre. You know how we do.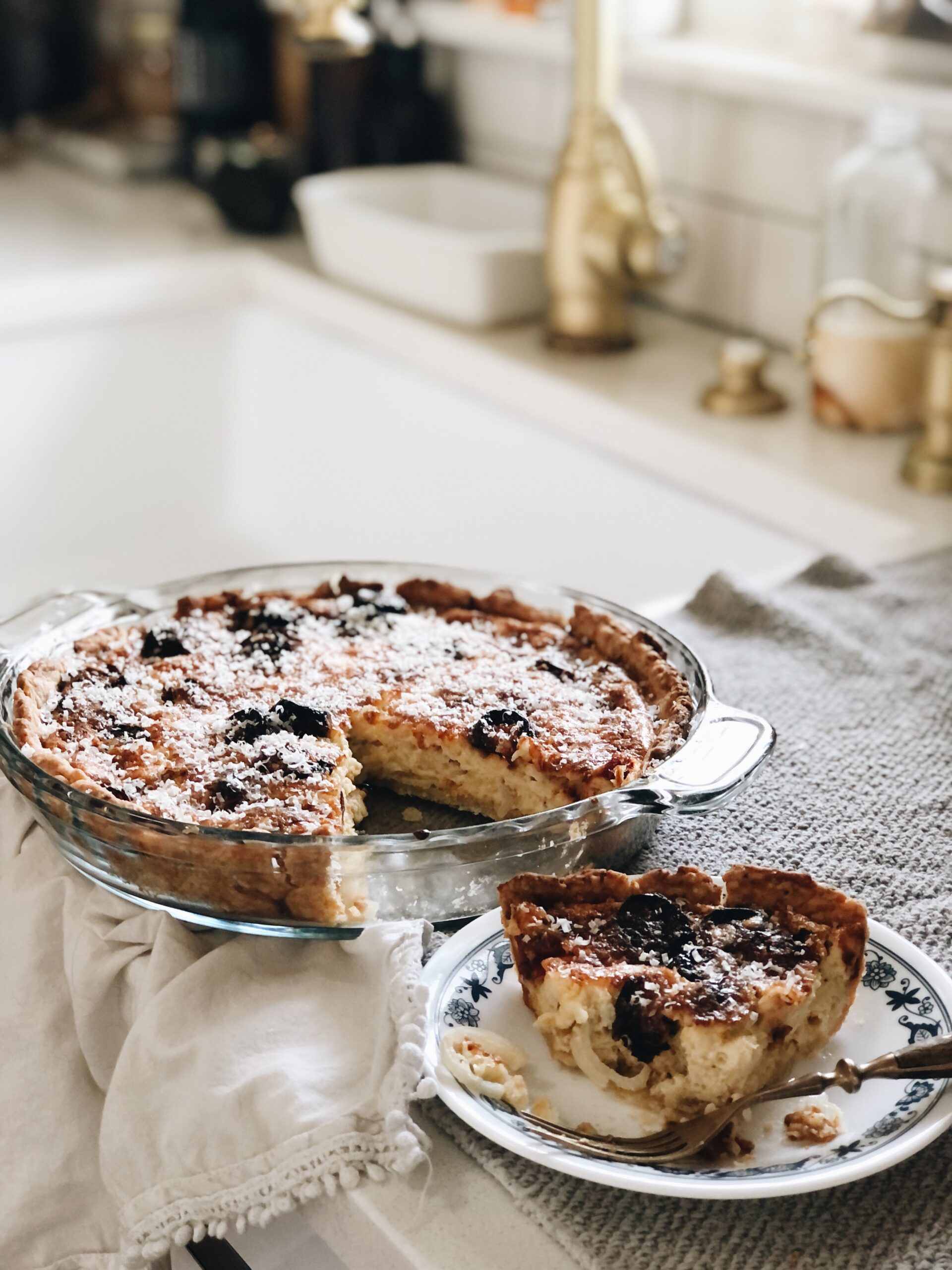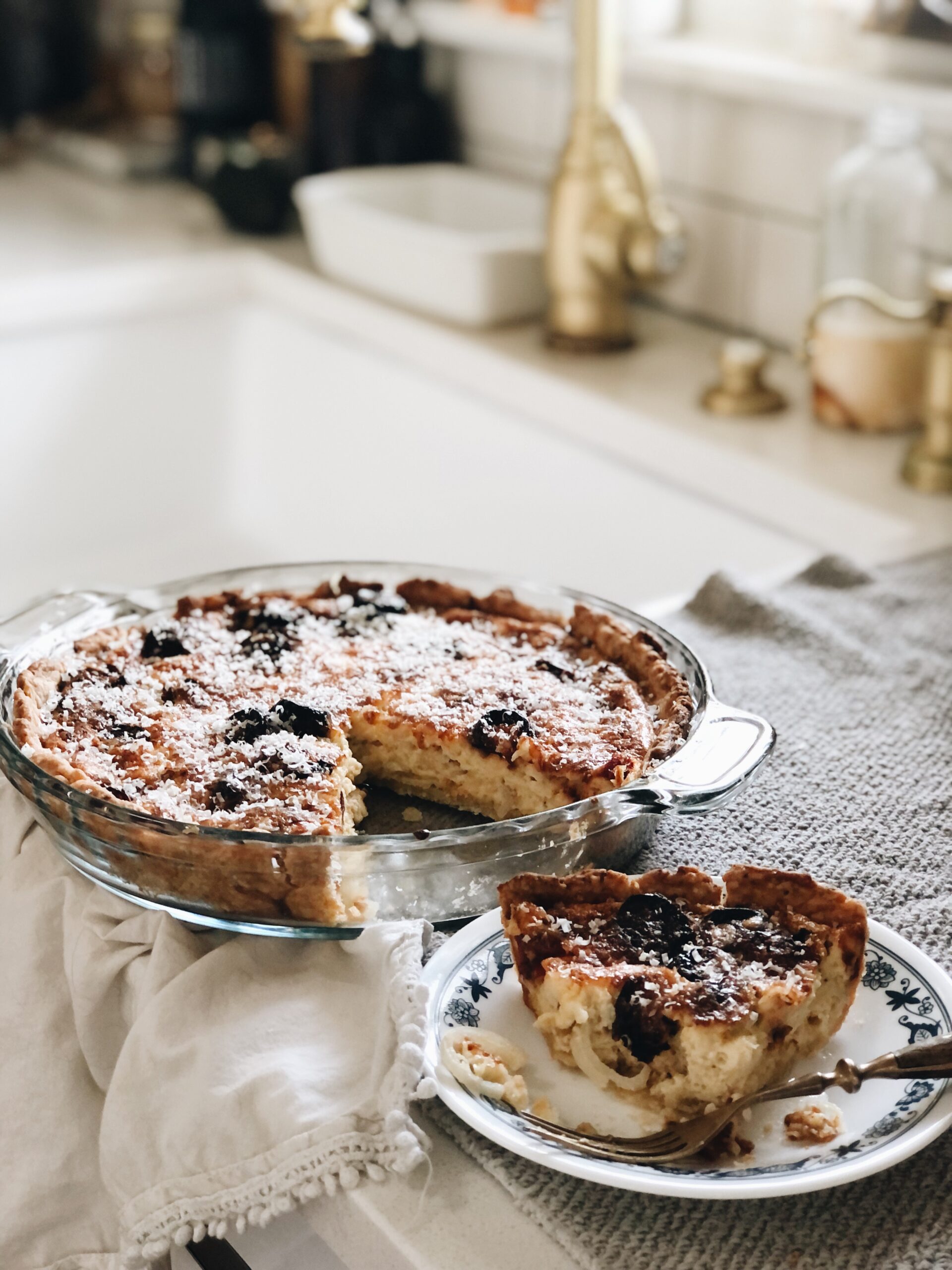 Complete savory insanity. Please make this or I will freak out.
Roasted Tomato and Shallot Quiche
Ingredients
1 pint cherry tomatoes, sliced in half
1/4 cup extra virgin olive oil
1 cup all purpose flour
1 tsp sugar
1 pinch of salt
1 stick of cold butter, cut into small chunks
1 tsp apple cider vinegar
2 Tbs. ice cold water
1 shallot, thinly sliced
4 eggs
1 cup heavy cream
7 oz aged cheddar, grated
Instructions
Preheat your oven to 250.
Arrange the tomatoes on a rimmed baking sheet and drizzle with the oil. Season with a pinch of salt and toss together with your fingers, coating with the oil. Roast for 1 1/2 hours, until the tomatoes start to break down and darken in places. Once roasted, cover and let rest until the crust is ready.
Let's start the pie crust! In a bowl, whisk together the flour, sugar and pinch of salt. Add the butter to the flour, and press the cold chunks through your fingers, creating little butter flakes. Keep pressing the butter into the flour until there are no longer any large chunks, and it's very crumbly. There we go. Tip the mix onto a work surface and drizzle the ice cold water and vinegar over it. Using your hands, knead the dough a little and form a smooth round disc. Cover with plastic wrap and stick it in the fridge for at least an hour. (You can do this while the tomatoes roast.)
Take the disc and roll it out on a lightly floured work surface until it forms a (very rough, for me) 12 inch circle. Place it in a pie dish and press the dough to fit the dish. Along the bottom, up the sides, get it in there. Mine was extremely rustic, but I'm here for it. Stick that dish in the freezer for five minutes, while you preheat the oven to 350.
After five minutes, let the dish sit at room temperature for five so it doesn't crack in the oven. Place parchment paper over the dough and fill with pie weights, dried rice or beans. Blind bake this in the oven for eight minutes.
In the meantime, in a large bowl, whisk together the cream and eggs. Then add the sliced shallots, roasted tomatoes, and half the cheese. Pour the mix into the pie crust and top with the remaining cheese. Bake for 30 minutes, or until there is a firmness to the dish when you wiggle it.
Let this rest at least 20 minutes before cutting into it. Garnish with parmesan cheese if desired and devour!
Serves eight.
7.8.1.2
549
https://bevcooks.com/2022/01/roasted-tomato-and-shallot-quiche/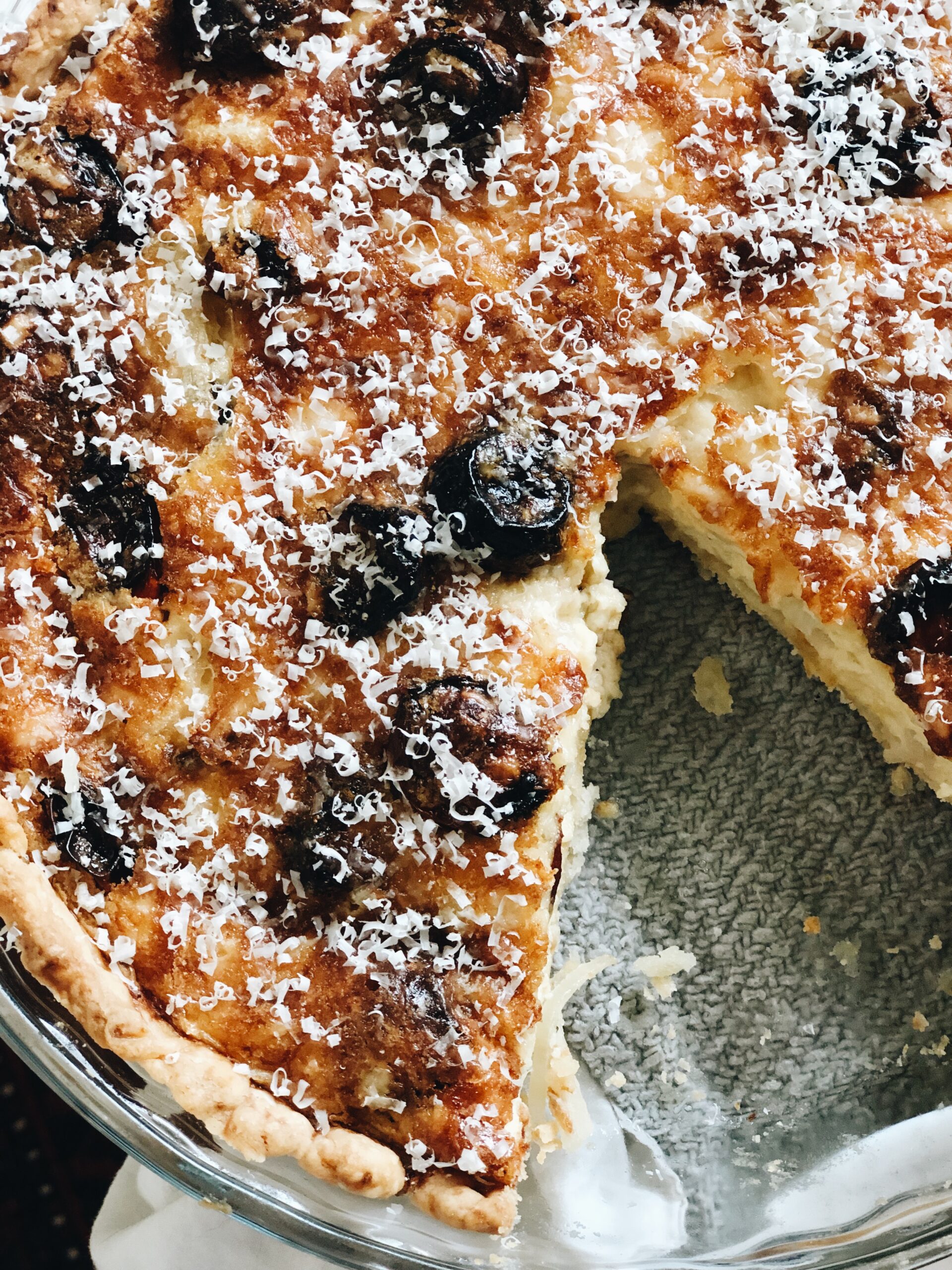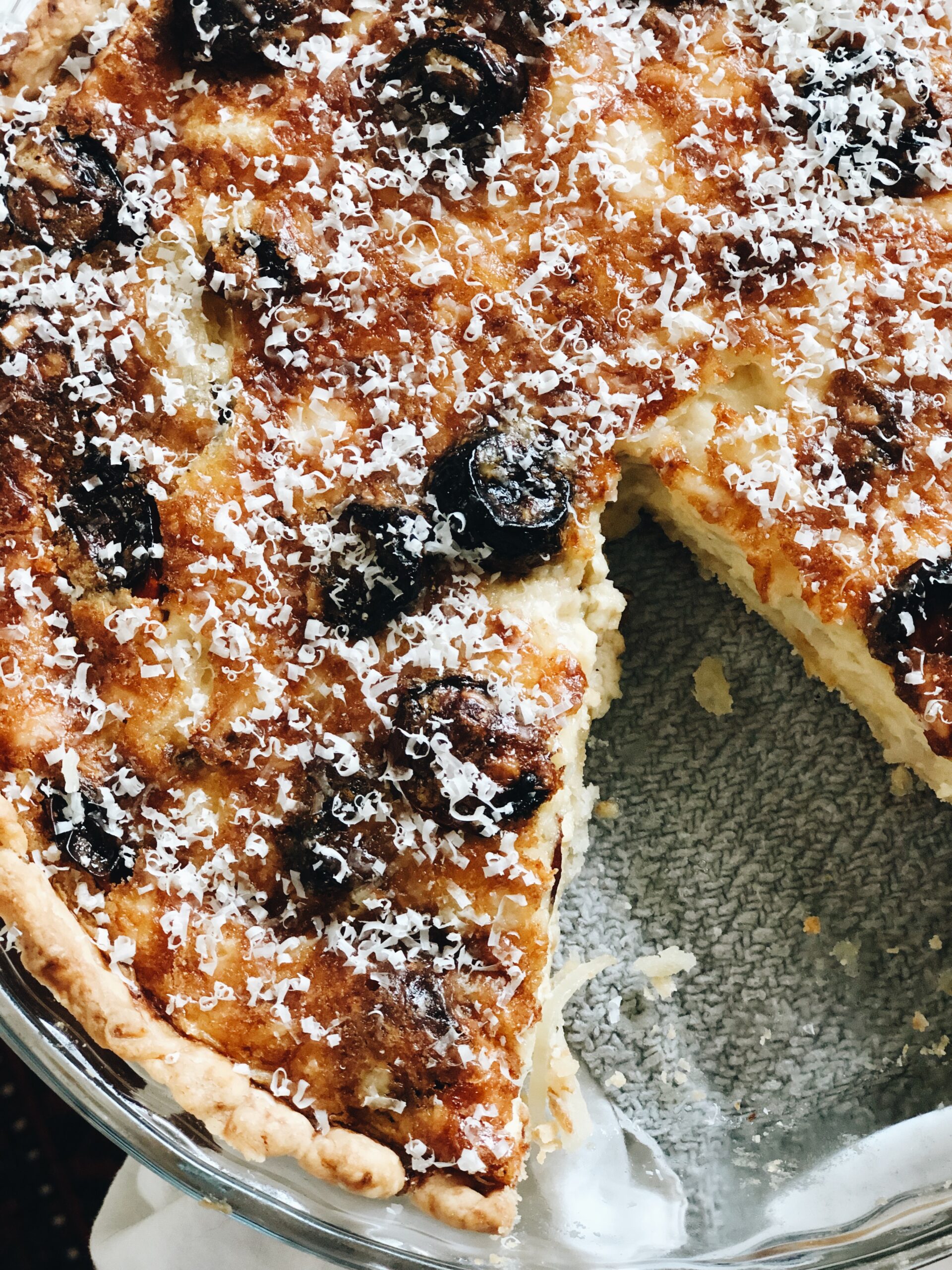 Goodbye forever. And by that I mean see you tomorrow.