Deceeeeembruh, bruh!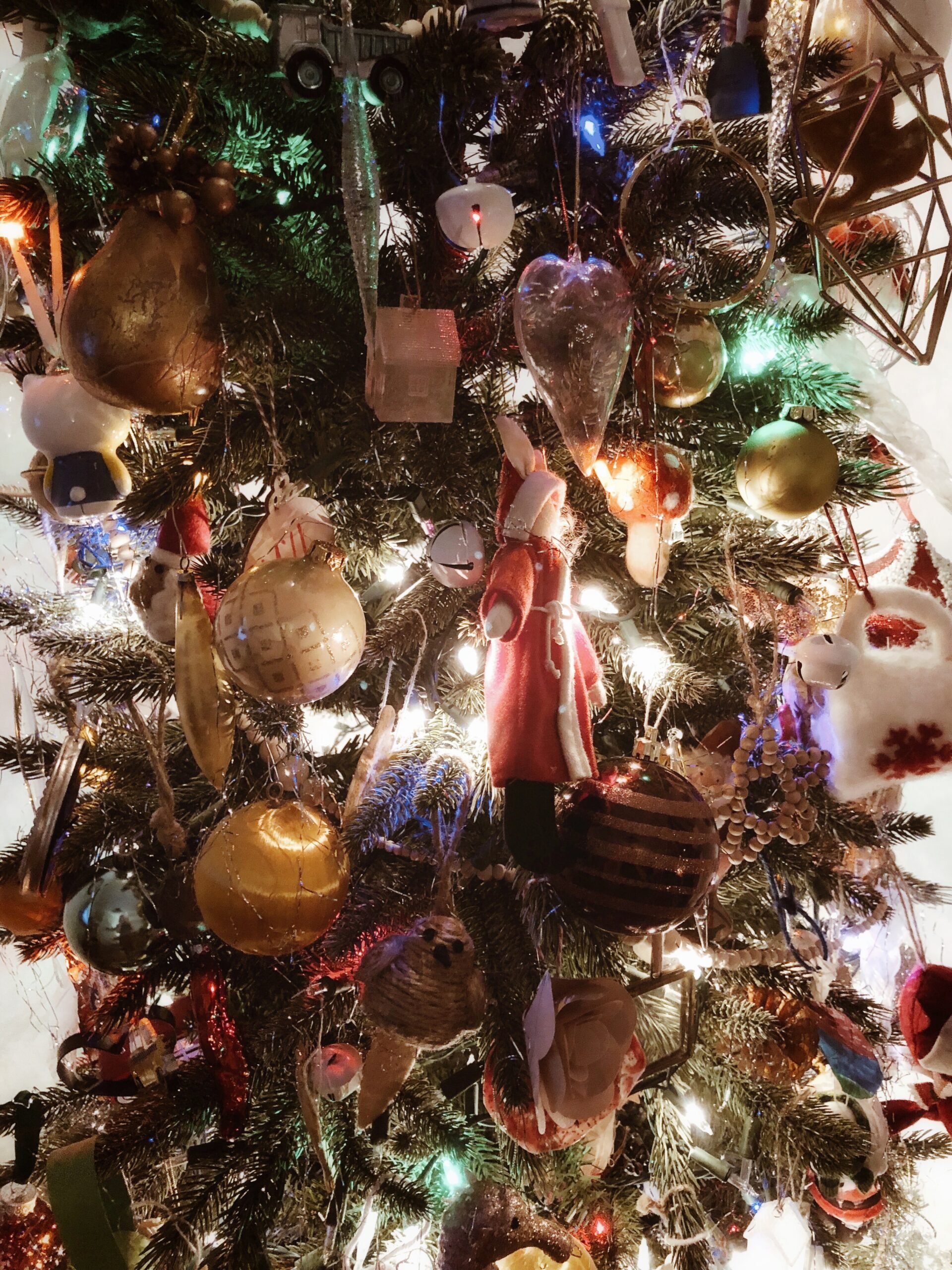 My kids were in charge of the tinsel, don't judge.
So listen, Nat has the stomach bug (of course), so I'll keep this short so I can make sure she barfs her saltines into a bowl and not on my white rug. But first! – TUNES. Christmas tunes, y'all.
I'll warn (tempt?) you now, this is mostly background. 90% instrumental, very jazzy, mostly vintage. It's exactly what you need. Mood boosting yet soul soothing. Cocktail party in moments but also not-leaving-my-sofa-in-front-of-the-fireplace-ever-ever. It's all of that.
Okay I gotta go check this white rug. And Nat. You know.
Without another word, I give you, The "Shimmering Spruce and Clinking Flutes" mix!
Look, all of my Christmas mixtapes are STELLAR, so go back and listen to all of them, okay? Okay.
See you tomorrow!