You've seen this, right? You've seen this on TikTok, haven't you?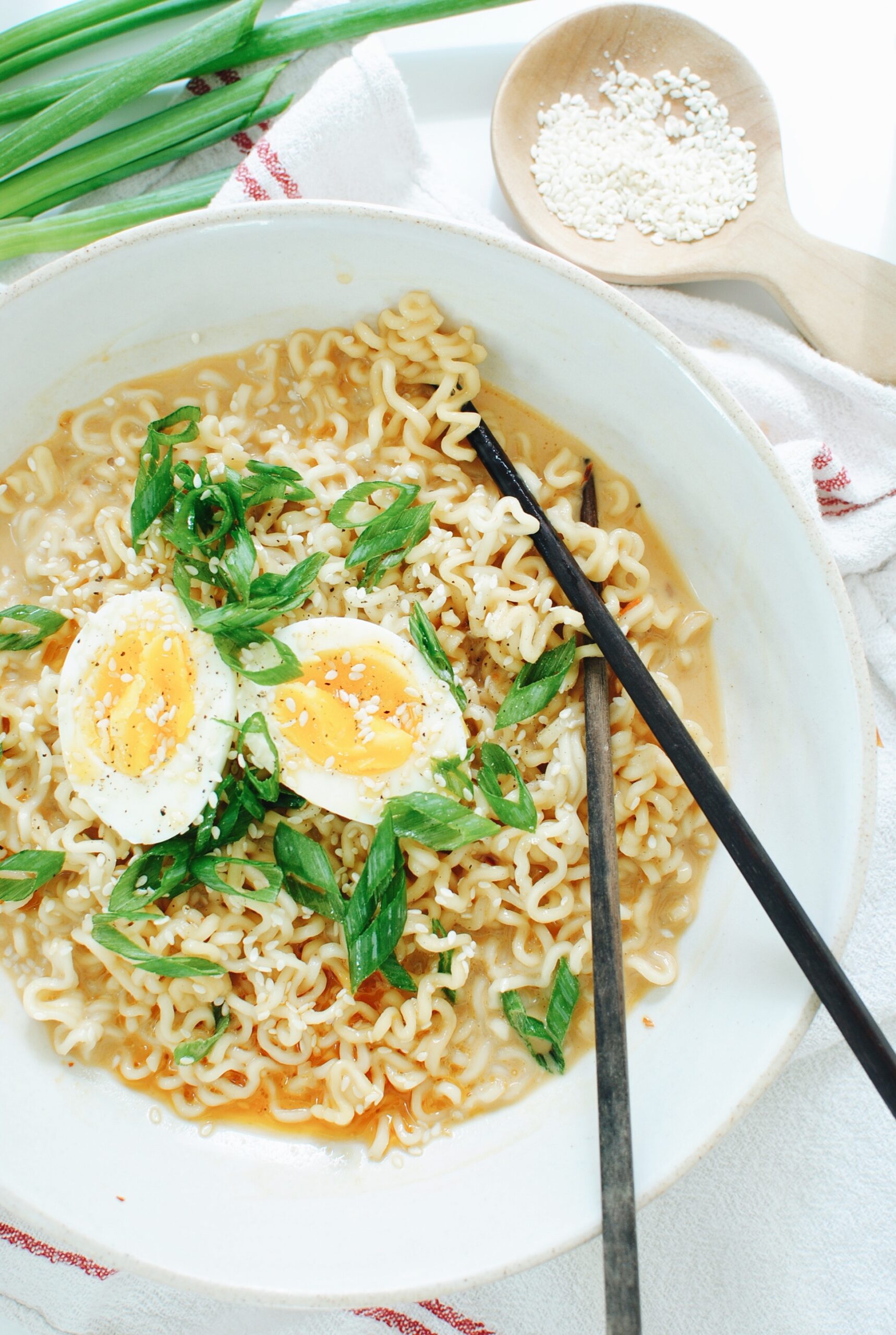 WELL, I changed it up just a weeeee bit (shocker, I know), but I kept the basic principles the same. And it's SO.GOOD.
Like, really really really good. It has a raw egg and mayo in it. In other words, brace yourselves.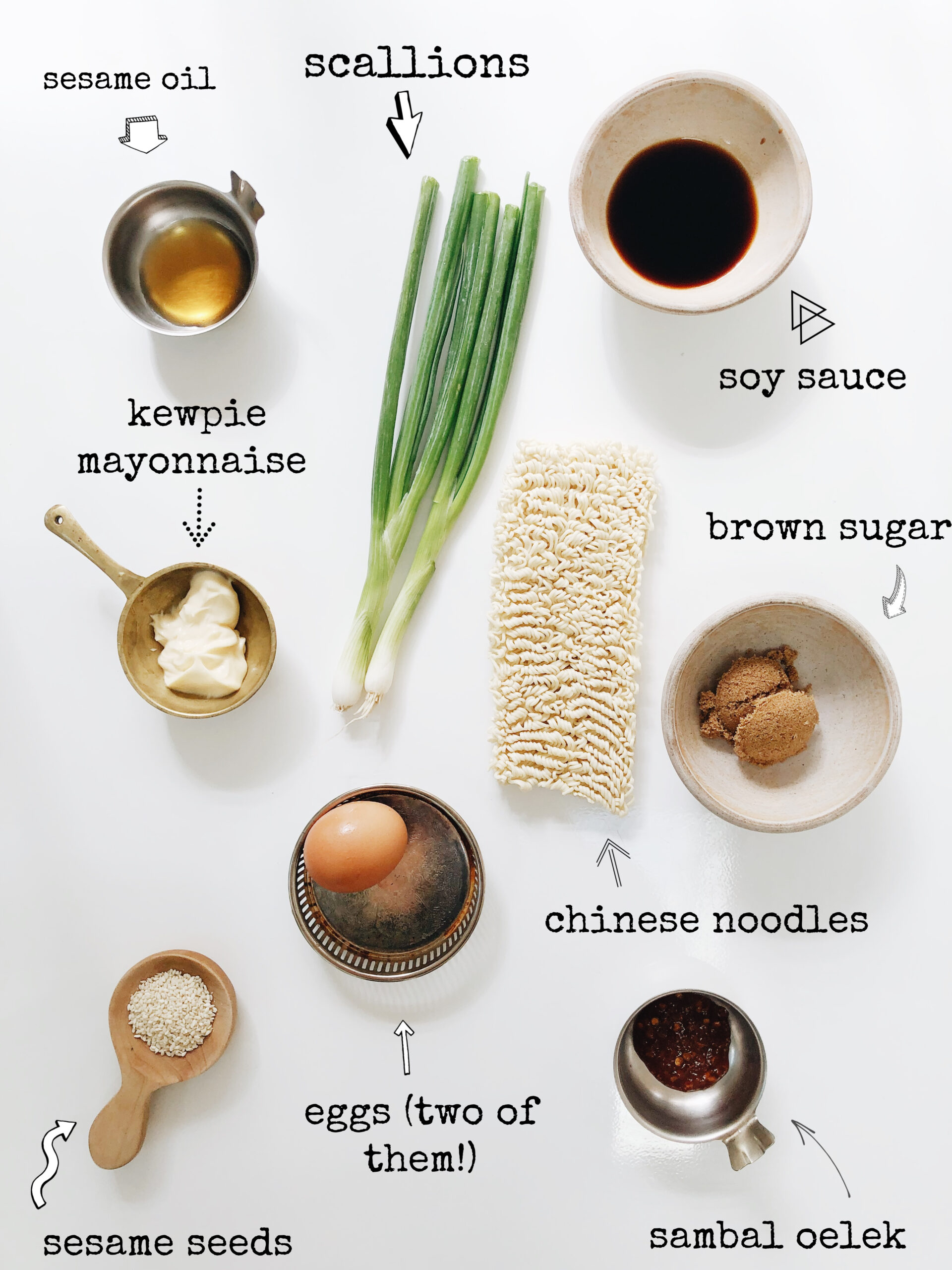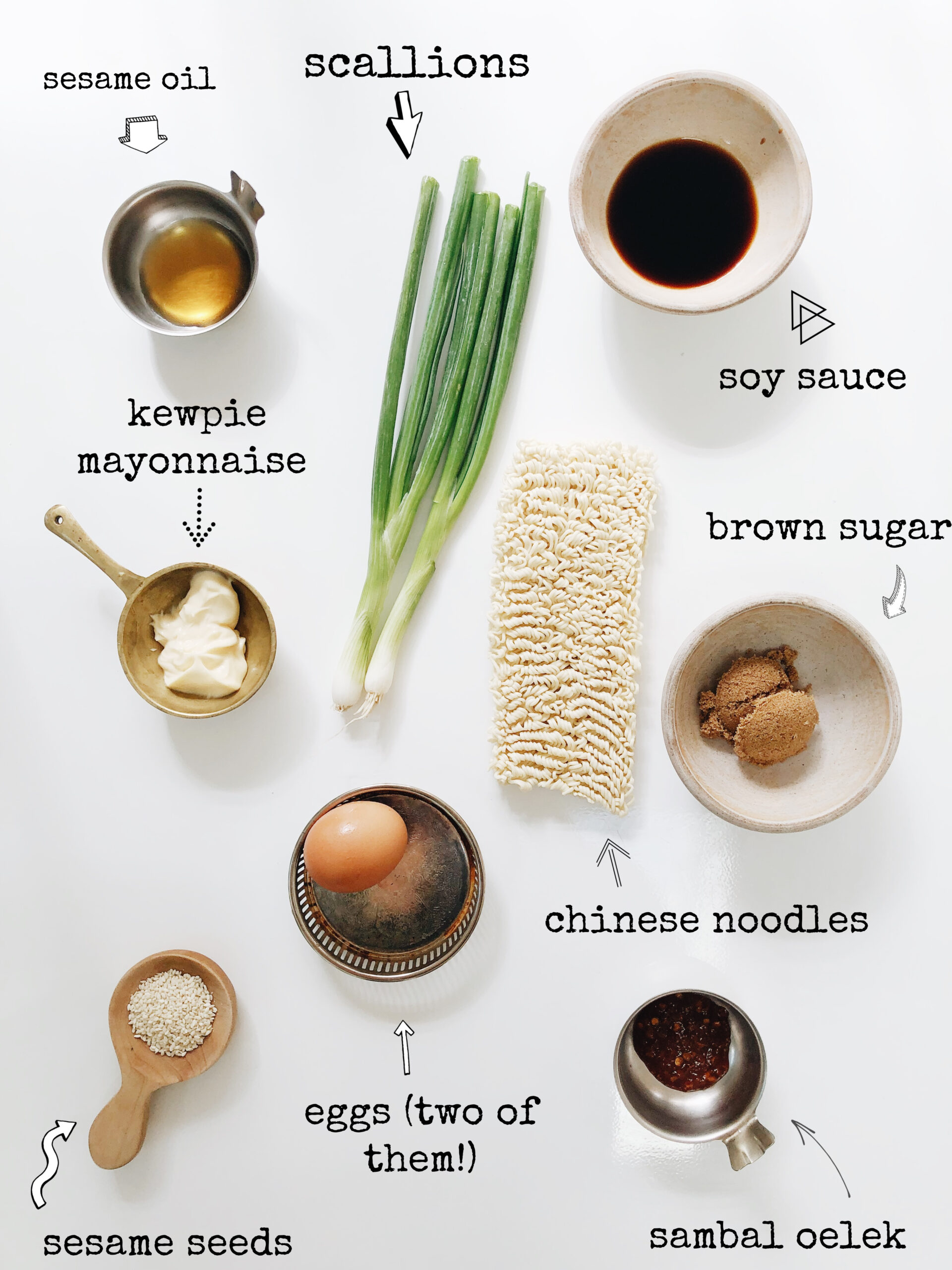 Our cast of characters, if ya will.
As far as the noodles go, you can use a pack of RAMEN if you want. That's what everyone does on TikTok. And I want to say they stir in the seasoning pack that comes with it. Which I didn't have because I'm using these Chinese noodles. But! We'll flavor in a minute, pigeon.
Just you wait.
Actually I'll just show you now.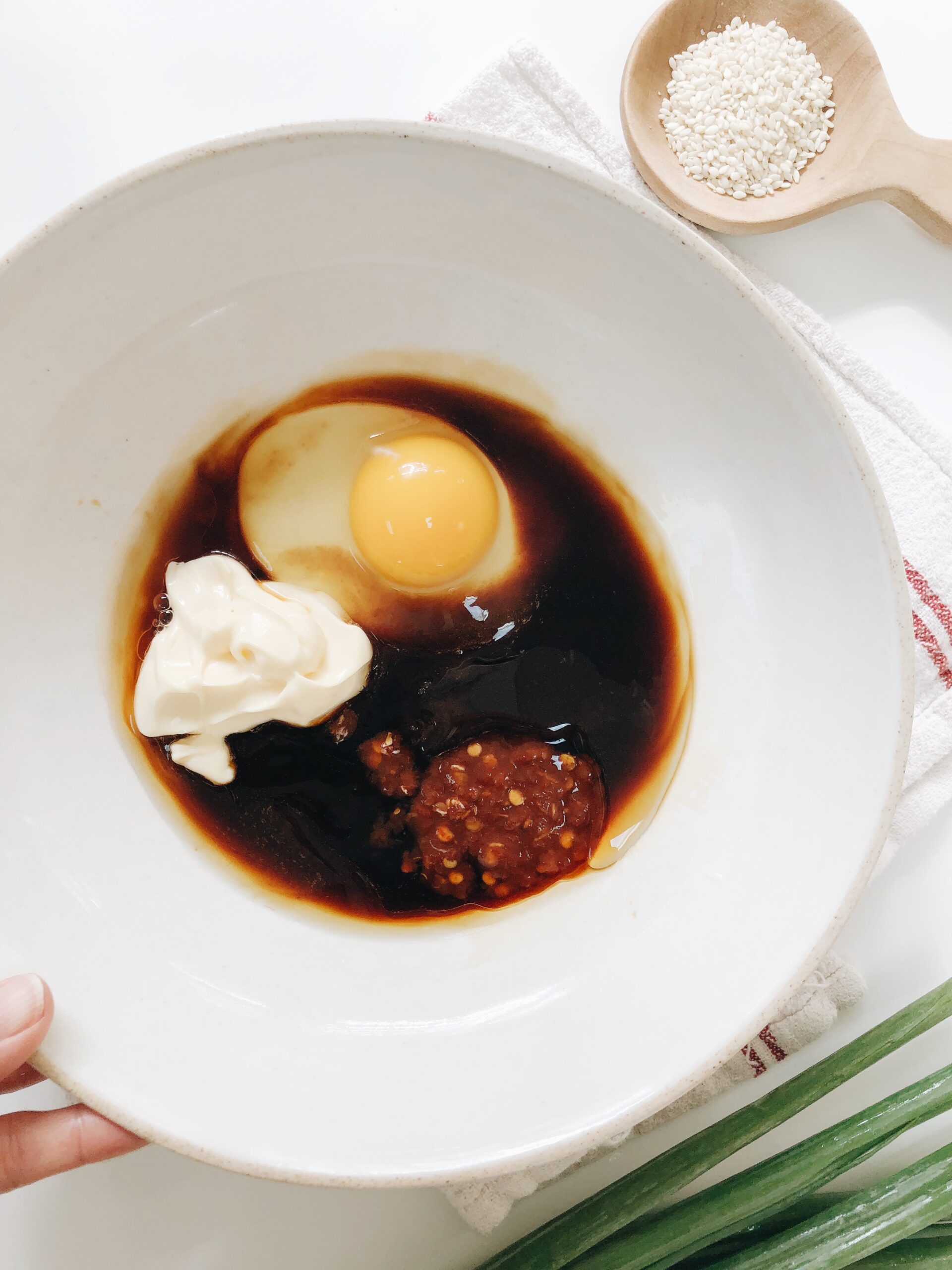 This is the crazy part. The egg and the mayo. But not just any mayo (although I feel like any mayo would work), but Kewpie mayo! Have you heard of it? My friend Kate gave me some a while back, and I don't know what's in it (besides minced angel wings?), but it's seriously delicious.
So in the bowl: sesame oil, soy sauce, brown sugar, sambal oelek (I added it in for a kick!), an egg, and the mayo. Weird, right?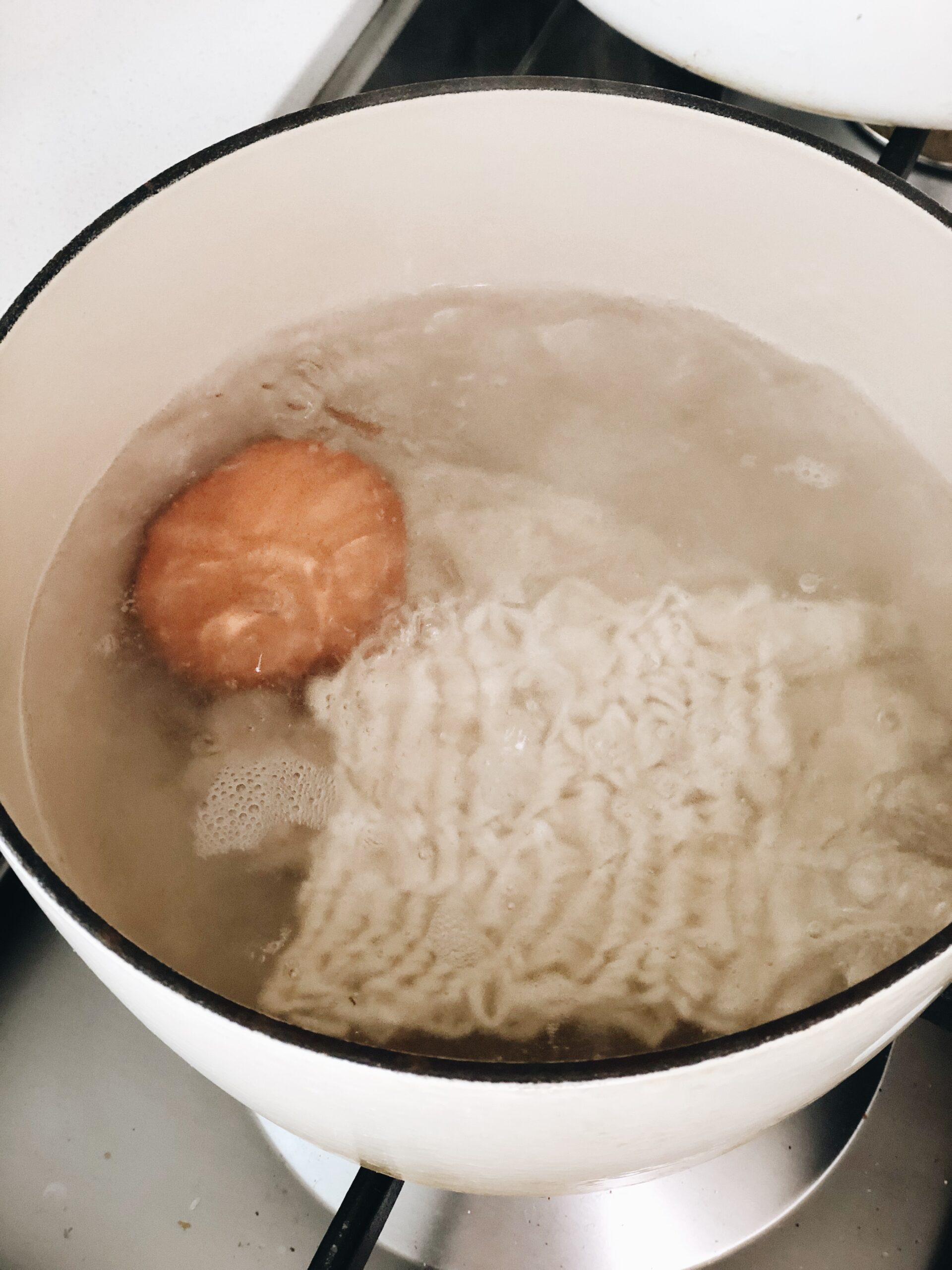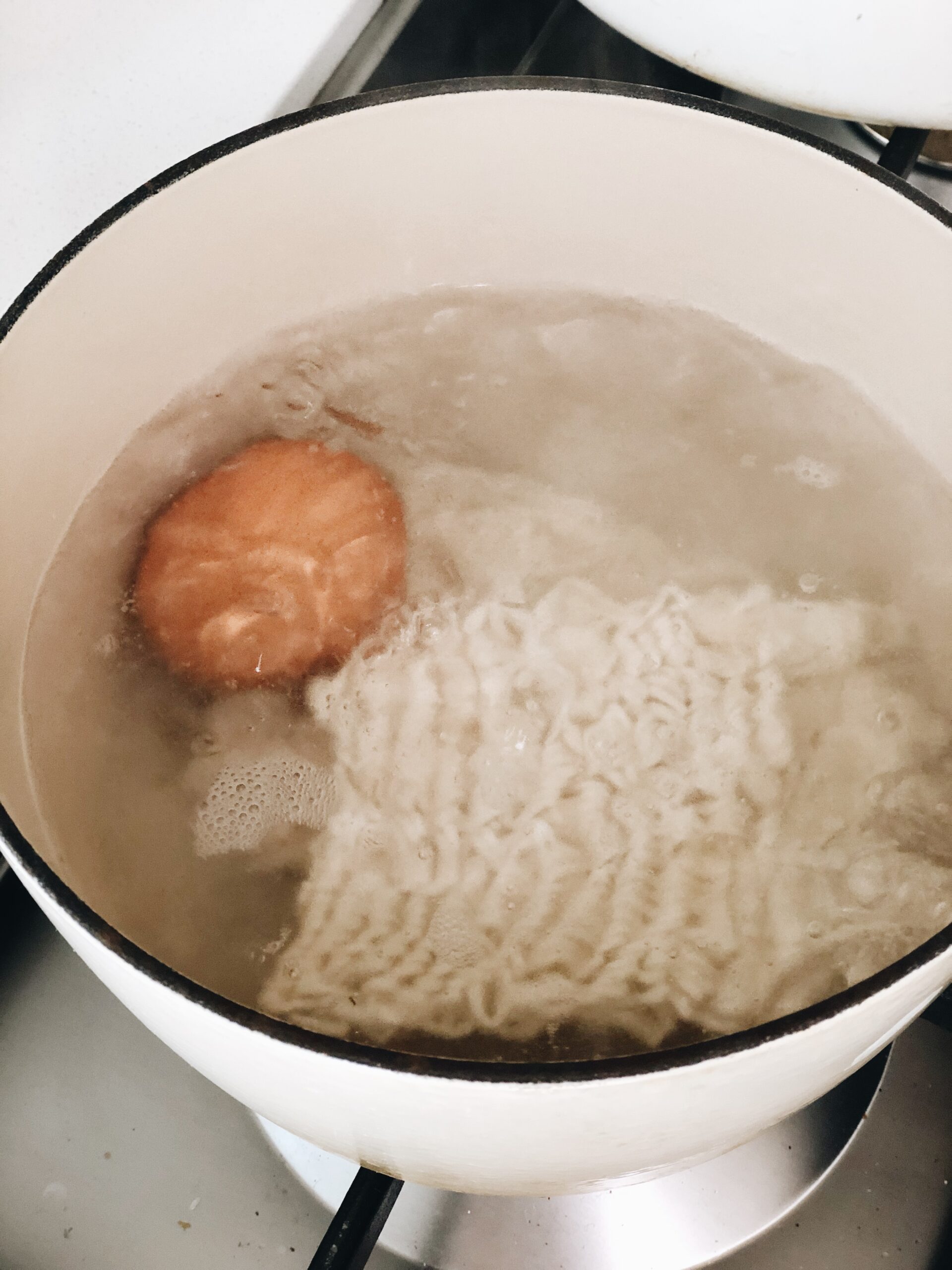 While your sauce is hanging, go ahead and boil the noodles along with the your boiled egg. How you want to do the egg is completely up to you. I went a little too long, but still appreciate a good hard-boiled egg, so in it stayed. The noodles take like five seconds to boil, so just time it how you want to!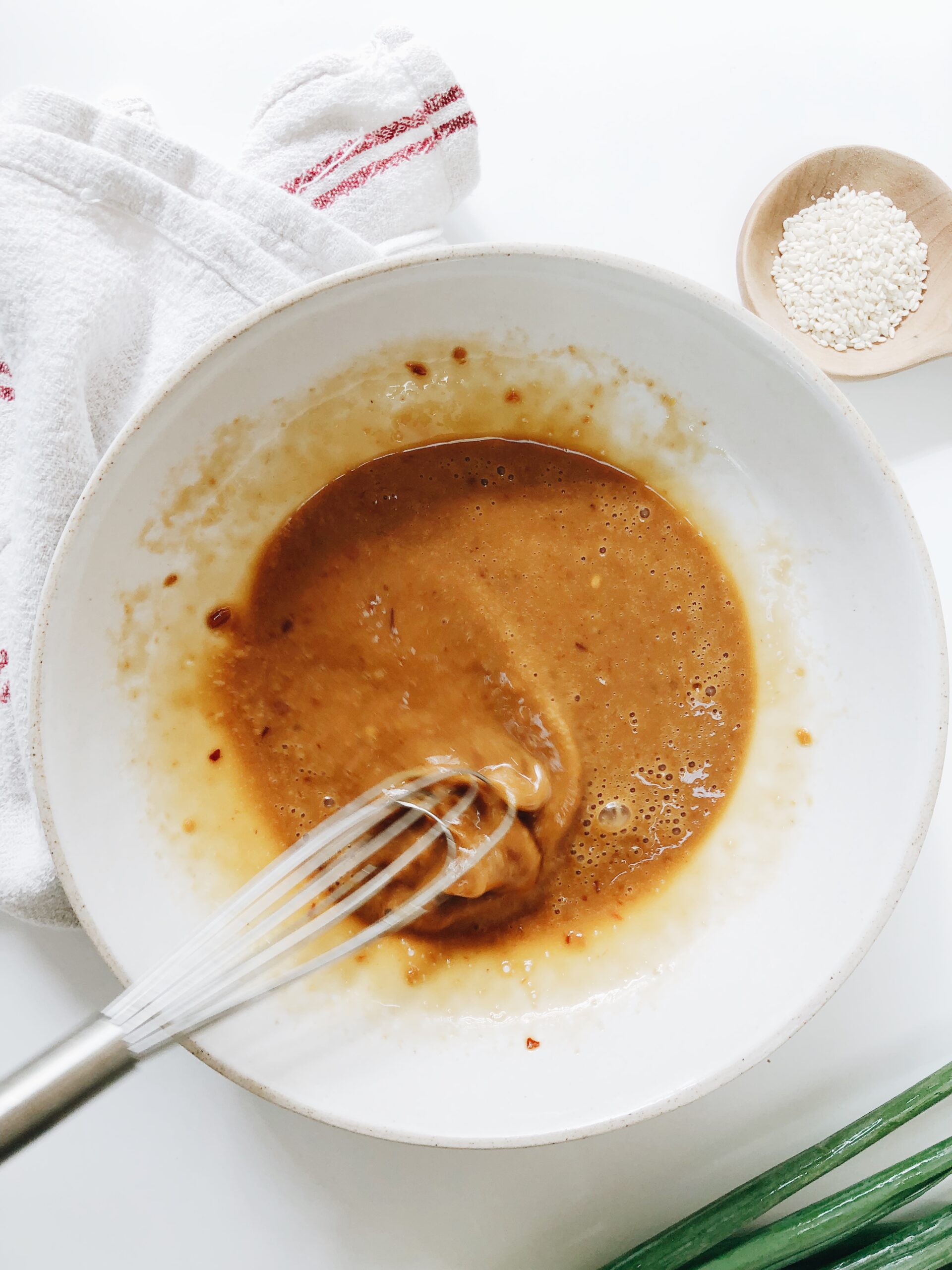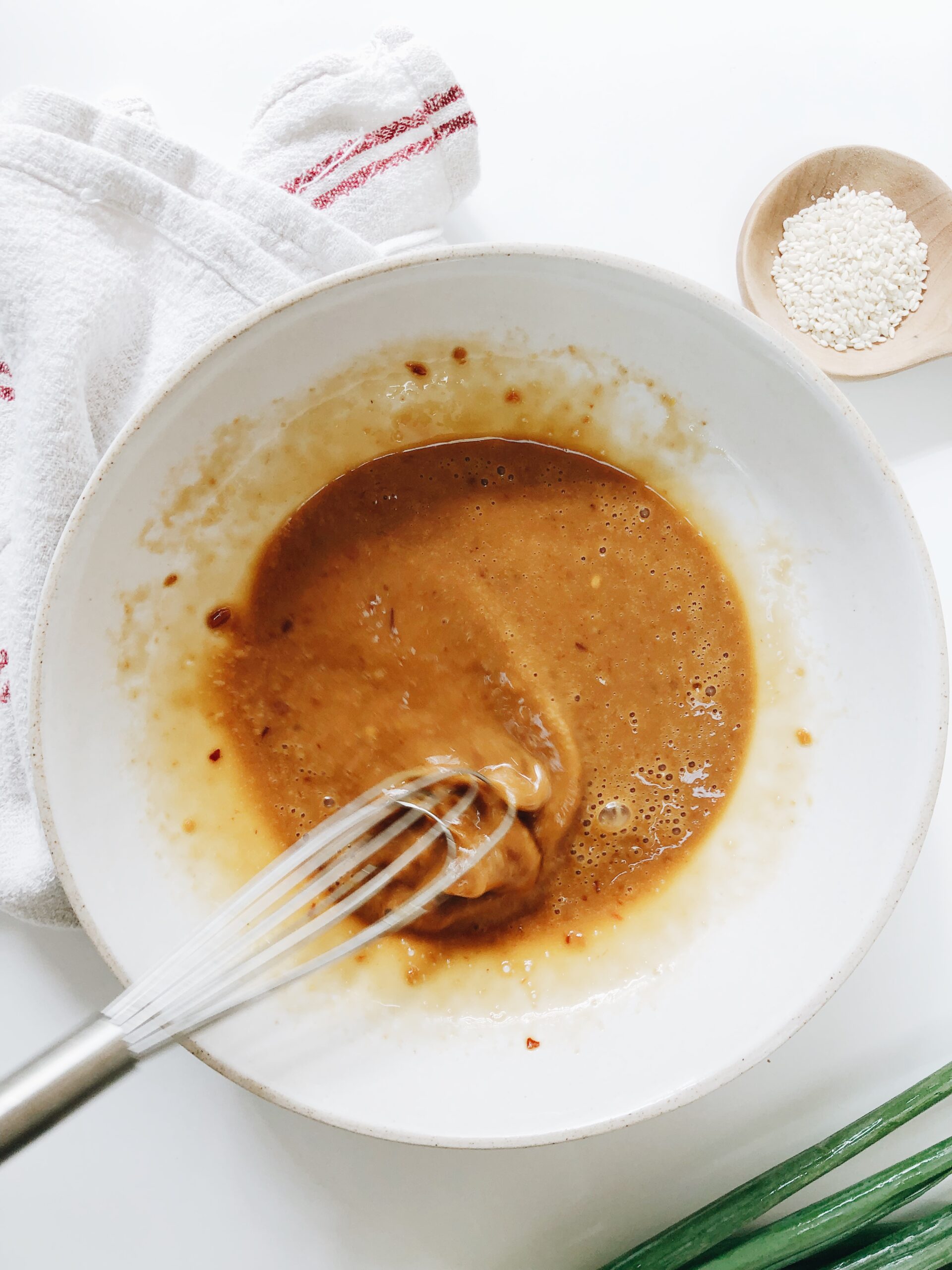 Okay, what happens is – you'll whisk your little soy/egg/mayo mix together – then you ladle in 1/2 cup of the starchy cooking liquid. Whisk that in. It sort of cooks the raw egg a little. At least enough to make it saucy and for you to not turn into a three-headed lizard.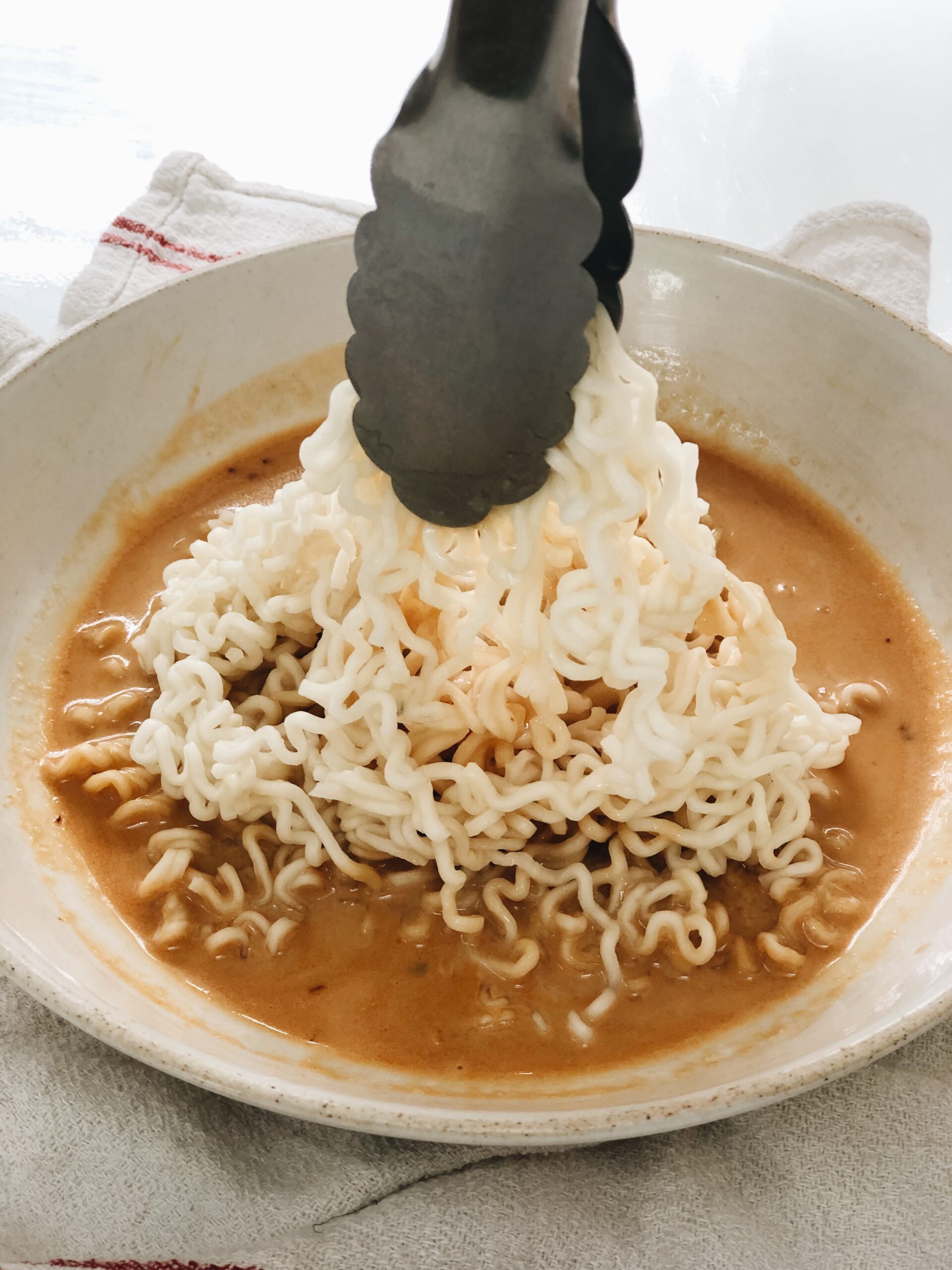 Then you just add those noodles! Nestle them in. Coat them in the saucy broth. Get 'em all in it. 'Atta goil.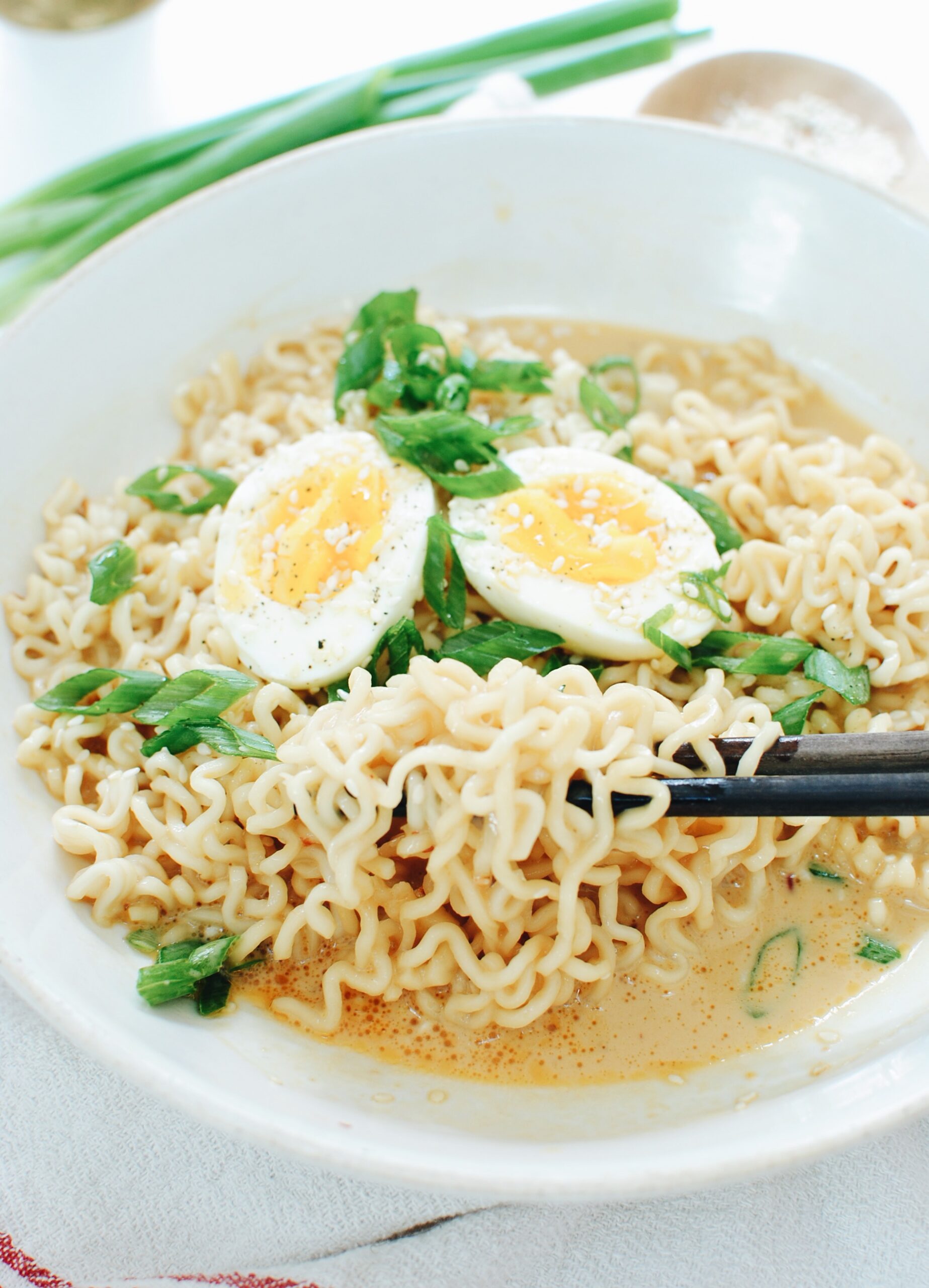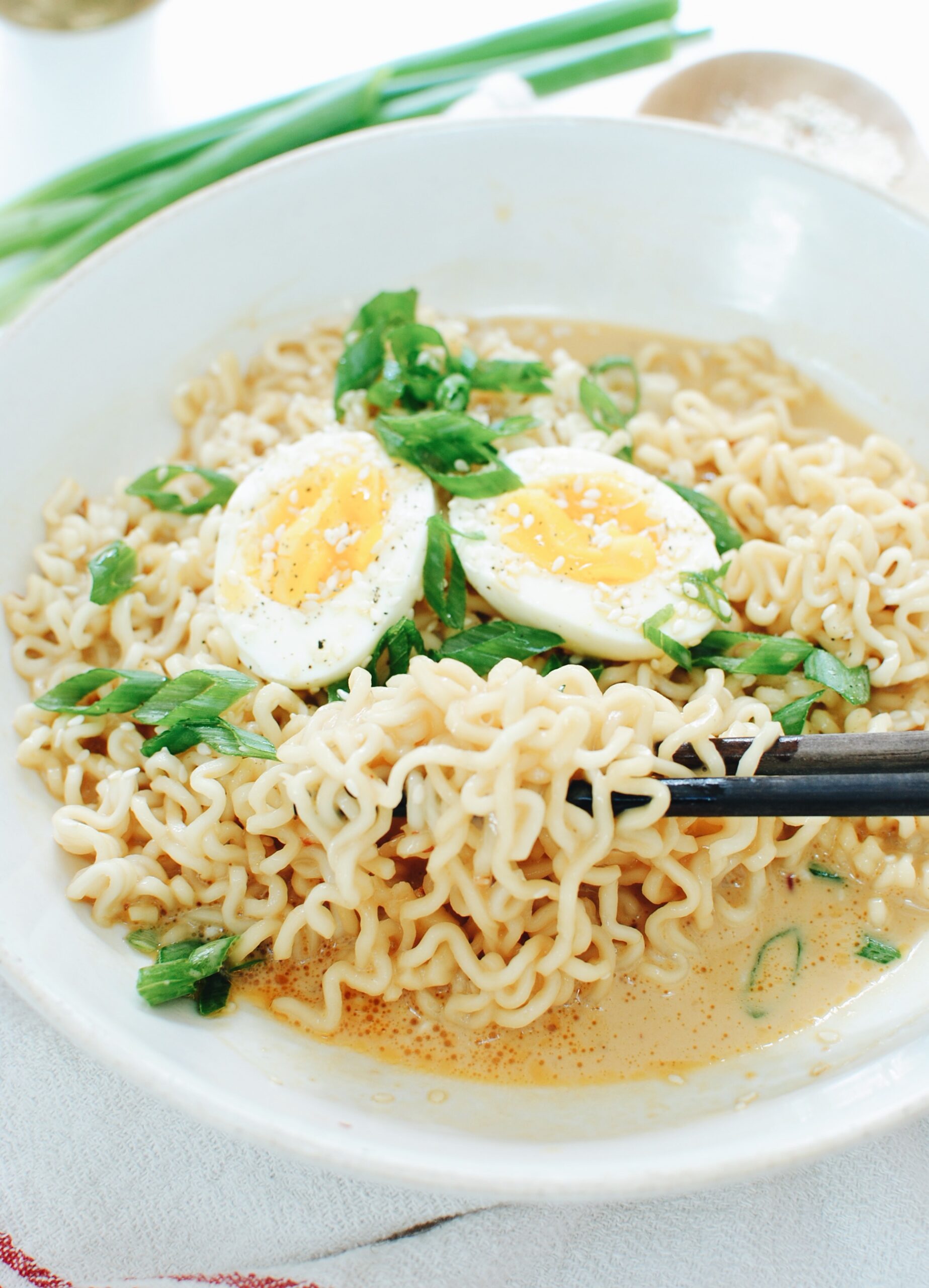 You'll garnish with a split hard-boiled egg, some thinly sliced scallions, a sprinkling of sesame seeds, and a drizzle of hot oil if you have it. That is IT. We need to talk about this flavor, you guys.
And the portion. Let's discuss how this would fit into your life.
It's this brilliant mix of sweet and salty, right? We can tell that right off that bat. The sambal (which is just a chili paste) is there for a hint of heat. The egg and mayo together though? UH, never saw that coming! It's almost creamy, but brothy at the same time. It's a wizardry food move that I'll never understand, but I fully stand by it.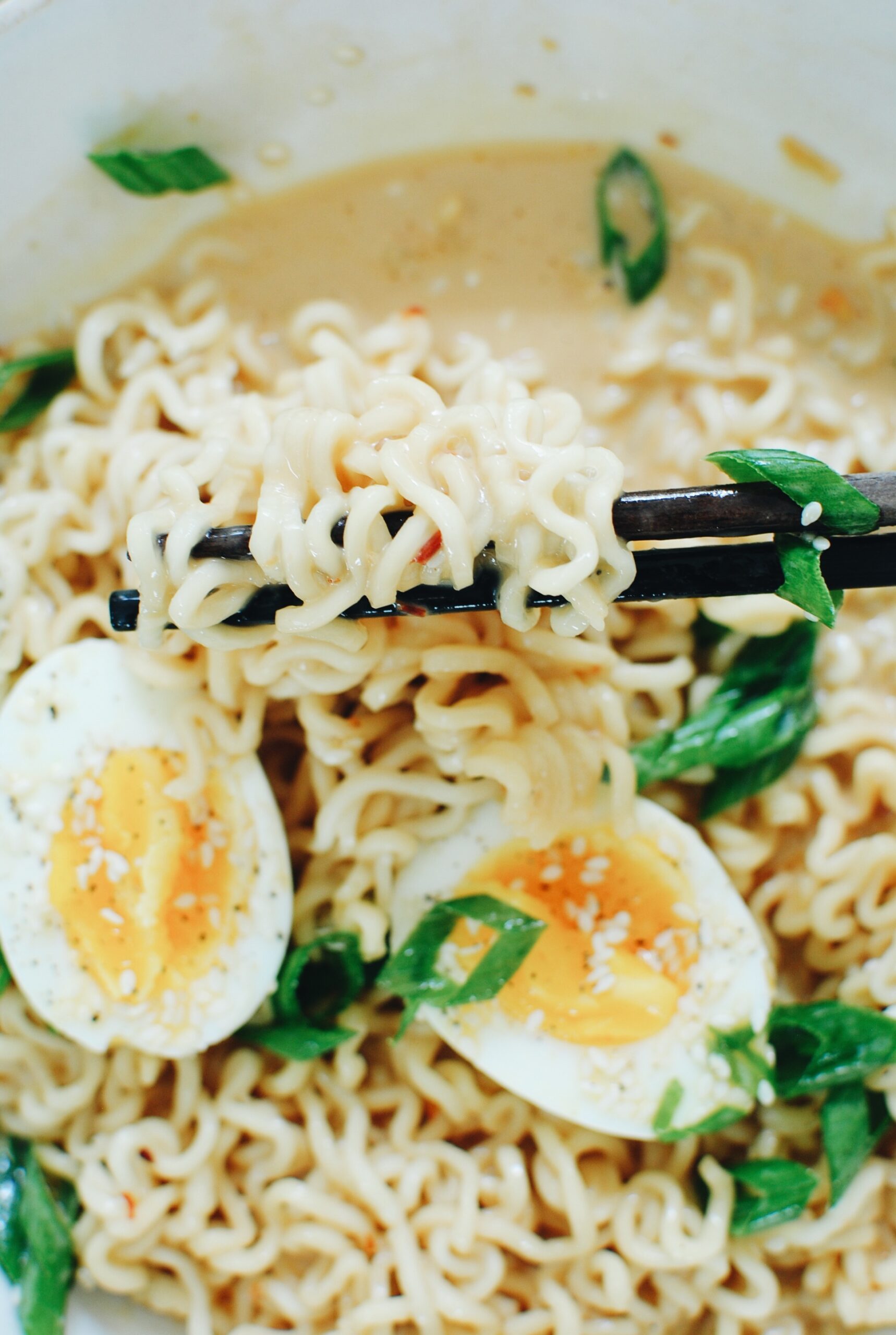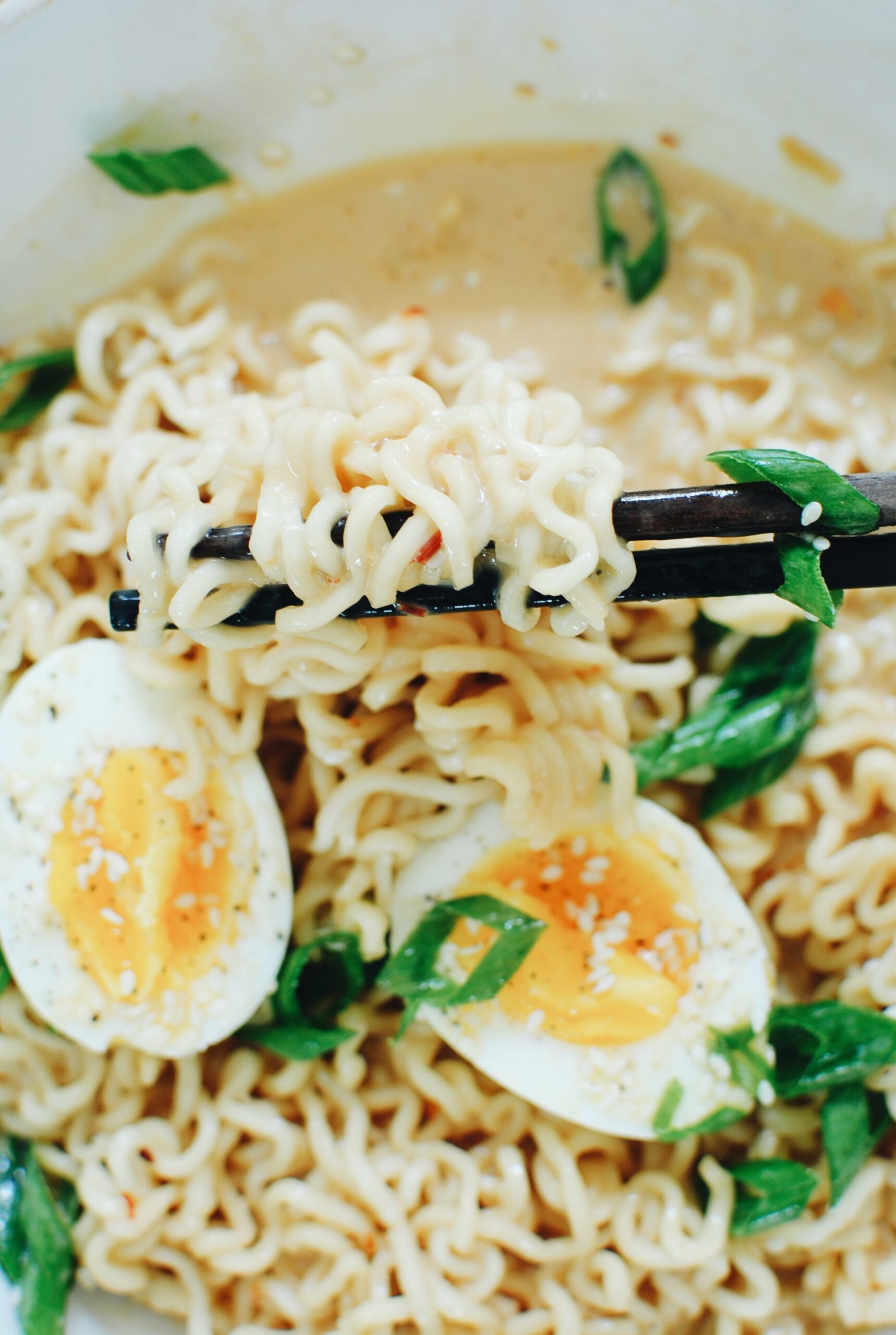 The bounce of the noodles is exactly what we all need in this world. Silky but toothy. Divine.
The eggs for a bit of protein, and the scallions for that little bit of aromatic essence.
You know how I am about aromatic essence. We're like this.
The portion? I ate this whole thing. At lunch. Very easily. So like, one bunch of noodles (in a 3-pack) makes one large serving. You could definitely split it with someone for a smaller portion, though! Easy to do.
Now tell me, have you tried this yet? WILL you try it? At least my lil' version of it?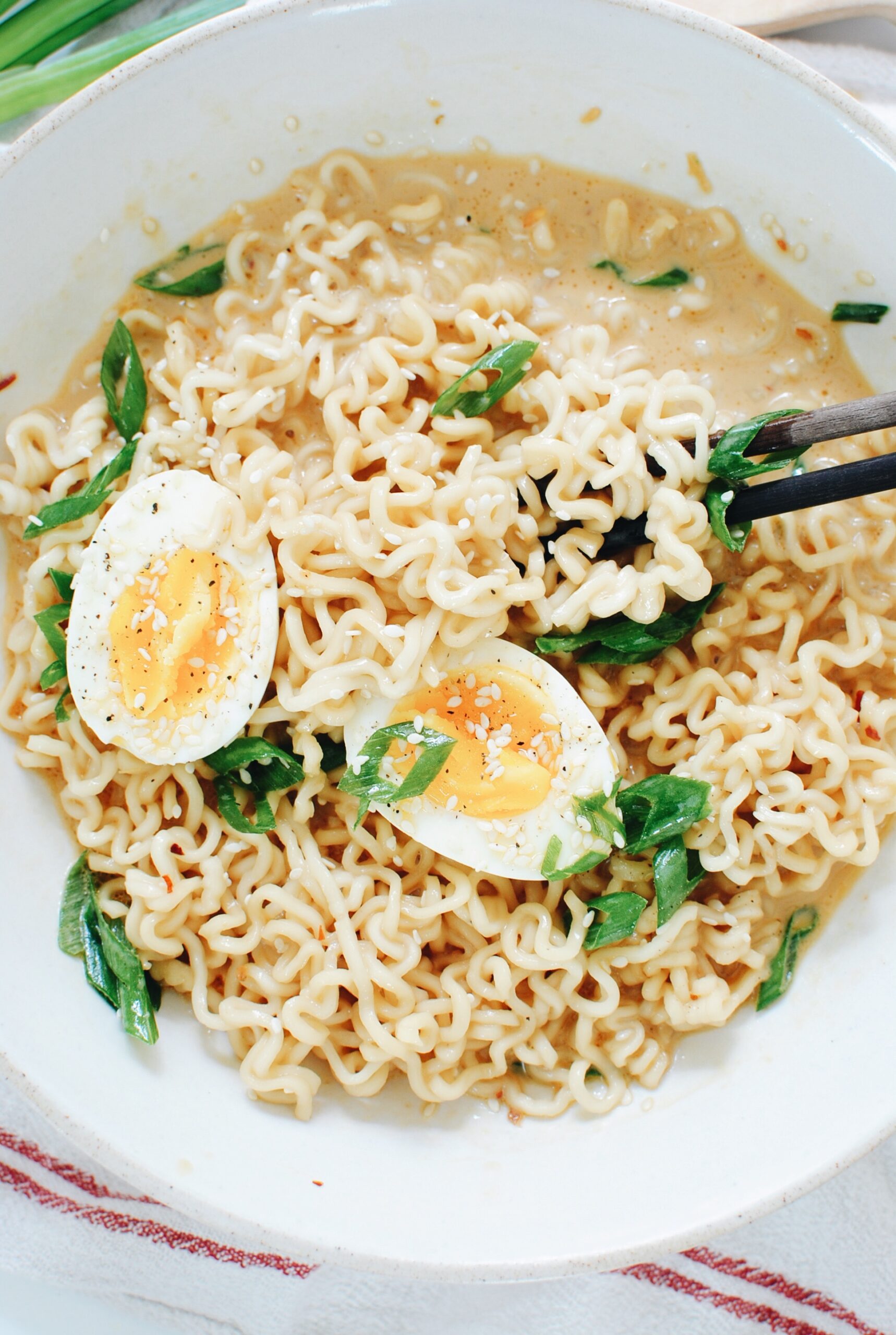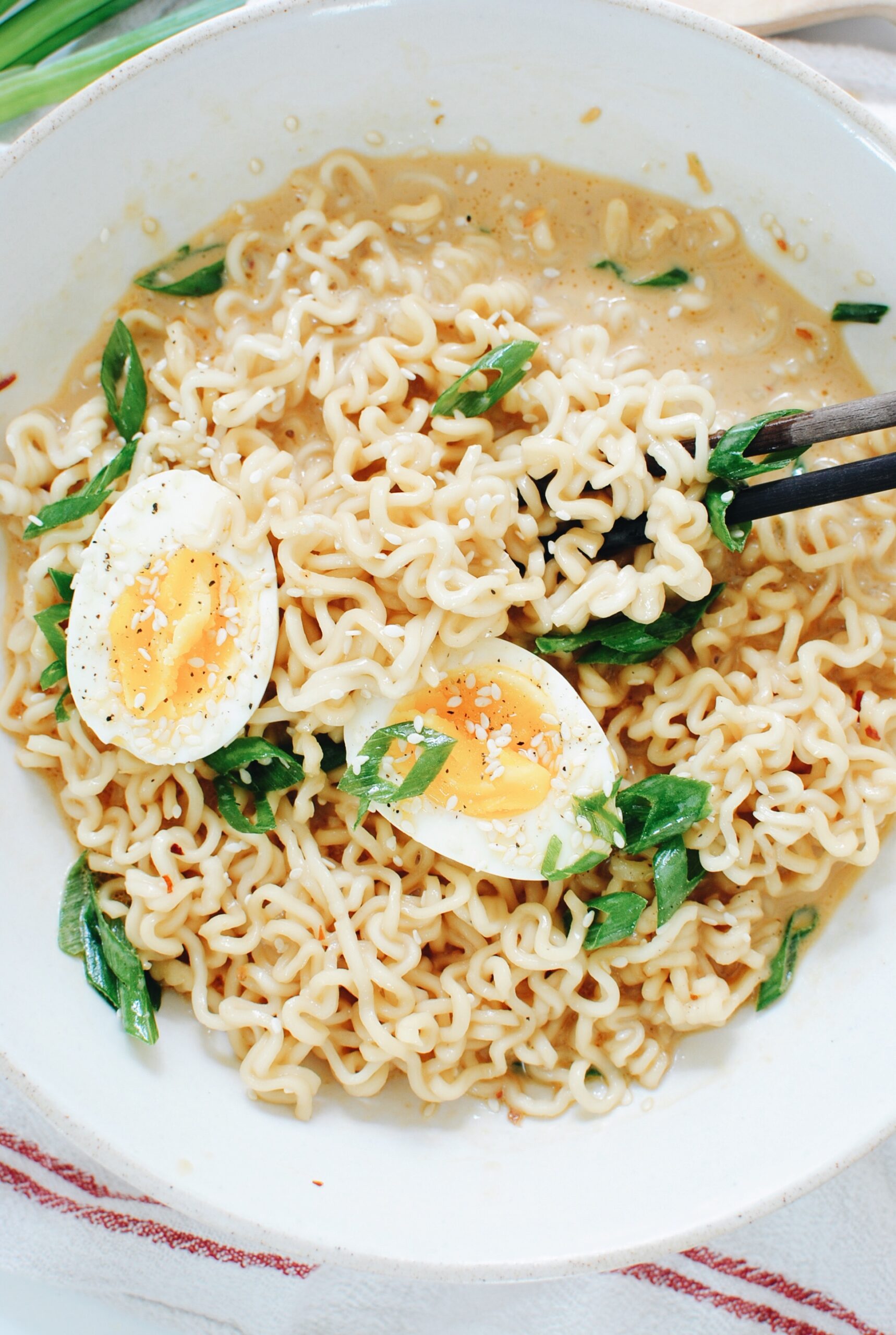 I just may have to beg.
The TikTok Chinese Noodle
Ingredients
1 bundle (3.3 oz) Chinese noodles (or ramen)
3 Tbs. soy sauce
1 Tbs. sesame oil
1 Tbs. brown sugar
1 Tbs. Kewpie mayo
2 tsp Sambal Oelek
2 eggs
Thinly sliced scallions, sesame seeds and hot oil, for garnish
Instructions
Bring a medium pot (with one egg in it) to a boil. Hard boil your egg as long as you desire. Six minutes for a jammy egg, or a full eight for hard boiled. At the same time cook your noodles in the hot water for a few minutes, according to package directions.
In the meantime, whisk together the soy sauce, sesame oil, brown sugar, egg, mayo and sambal in a serving bowl. Add 1/2 cup of the starchy water to the mix (once the noodles are cooked) and whisk it one more time. There's your soupy sauce!
Ladle the noodles into the sauce and garnish with the split egg, scallions, sesame seeds and a drizzle of hot oil! (Totally optional, but do it.)
Serves one.
7.8.1.2
536
https://bevcooks.com/2021/11/the-tiktok-chinese-noodle-soup/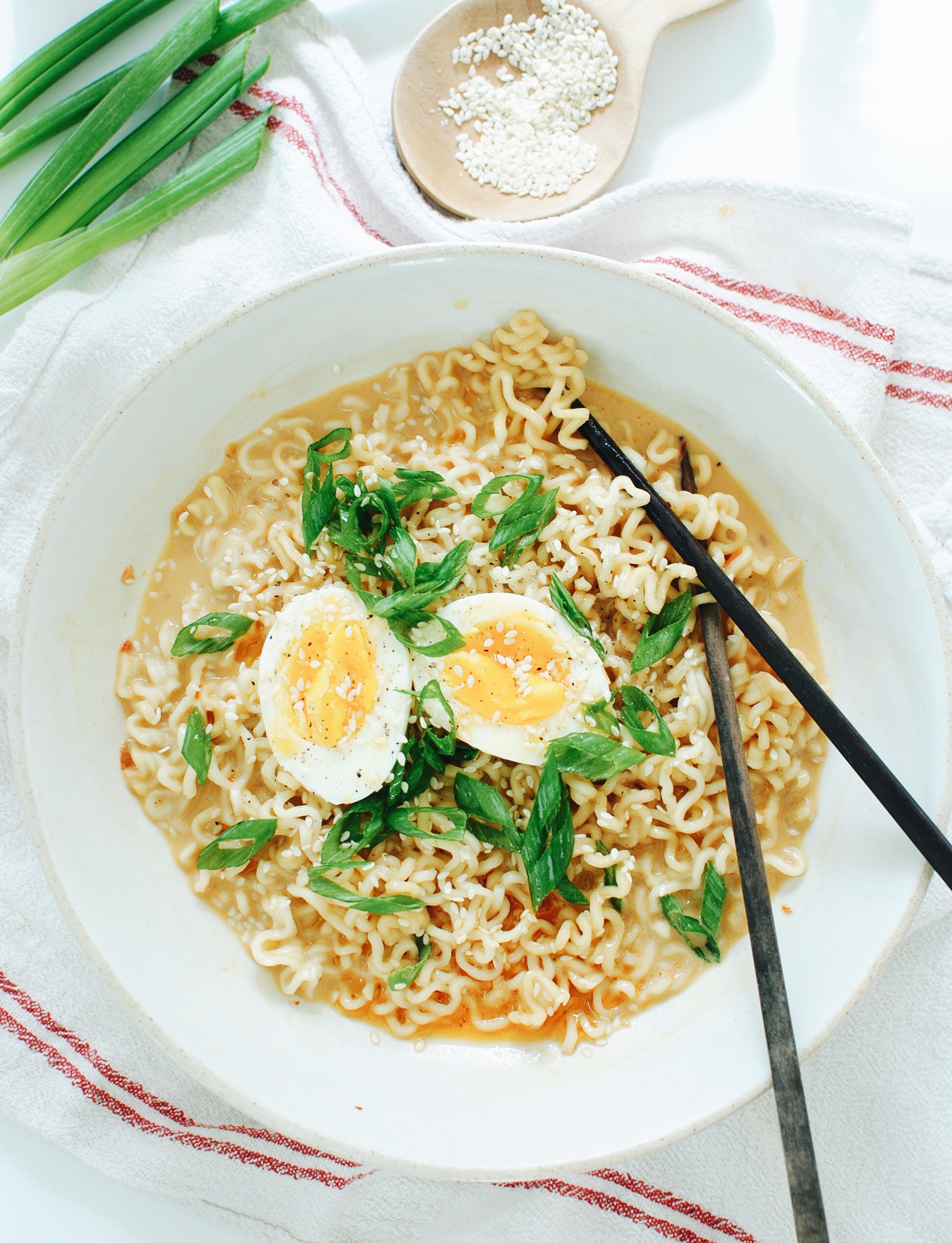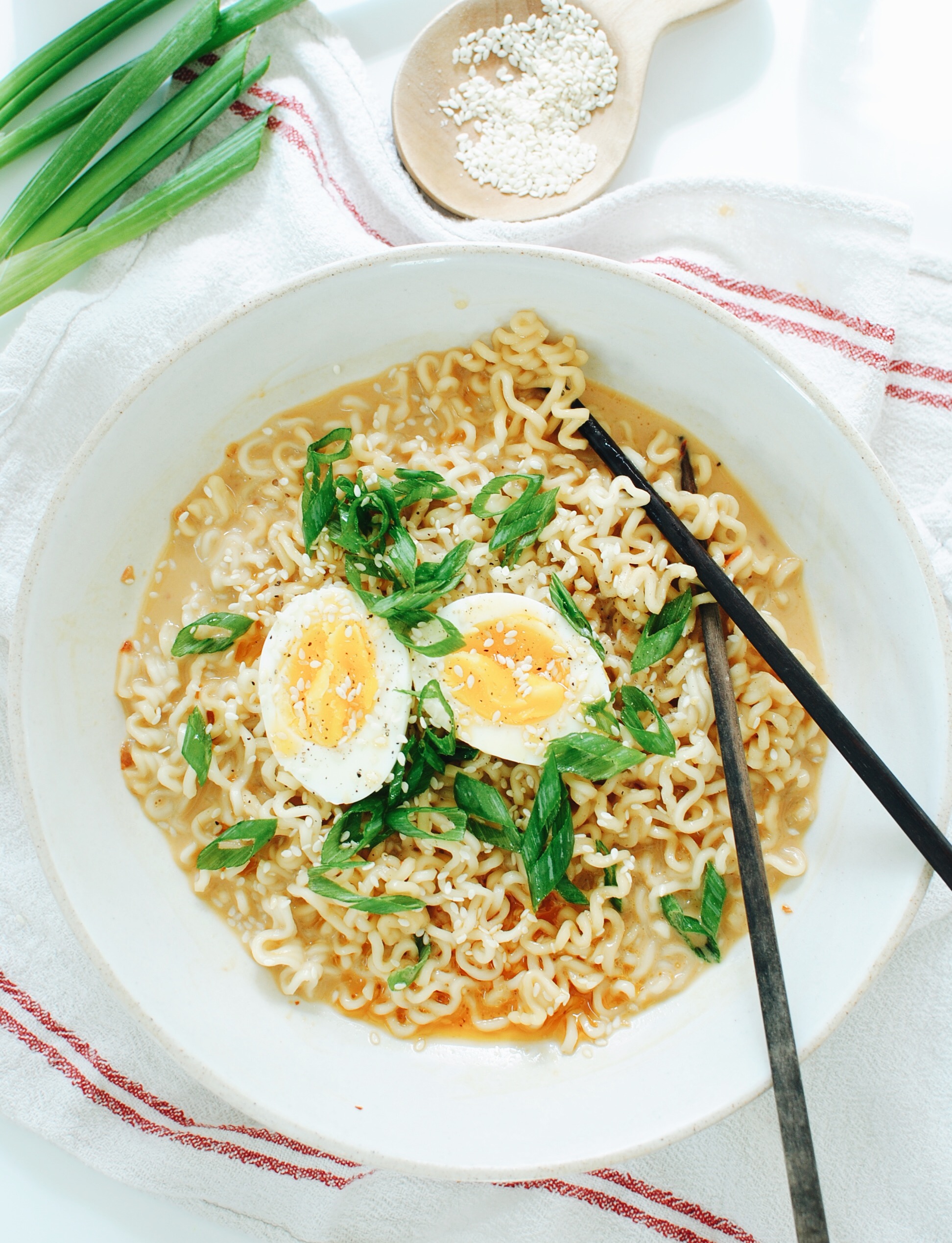 Noodles for days!