Ummmmmm.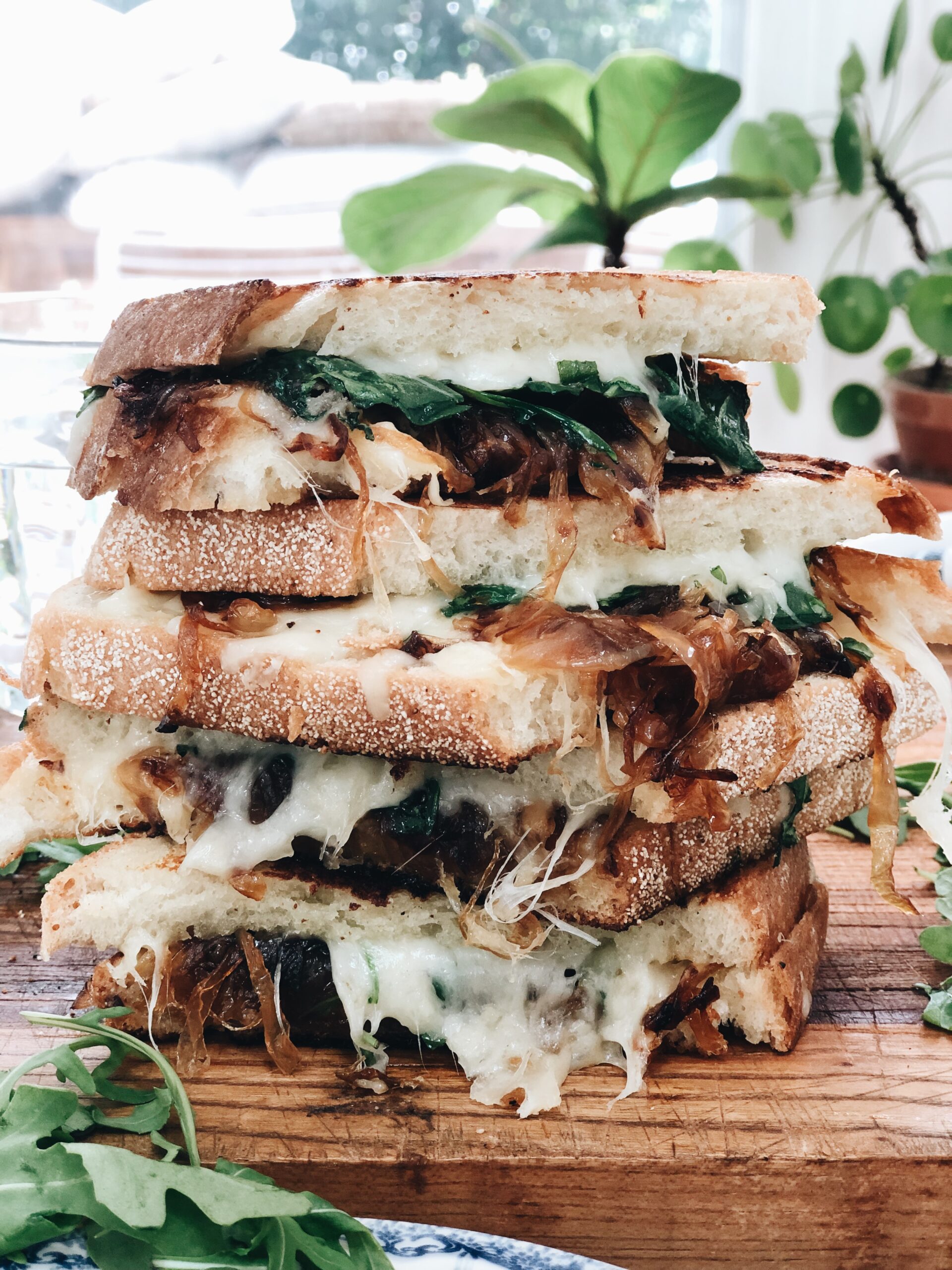 You know the soup. We all know the soup. It's a famous soup.
Well this? This is the sandwich version. In my head at least. It's crusty, sweet, savory, tangy, criminal.
And listen, normally I dish up (haha) super simple and quick recipes for you all, but this one is a labor of love, only because we're caramelizing our onions. Loooow and slow, just the way we were taught. So pony up and watch what we'll do, because it takes time. Go ahead and mentally carve out a lil' chunk of Saturday for these! Worth it.
Let us peepeth.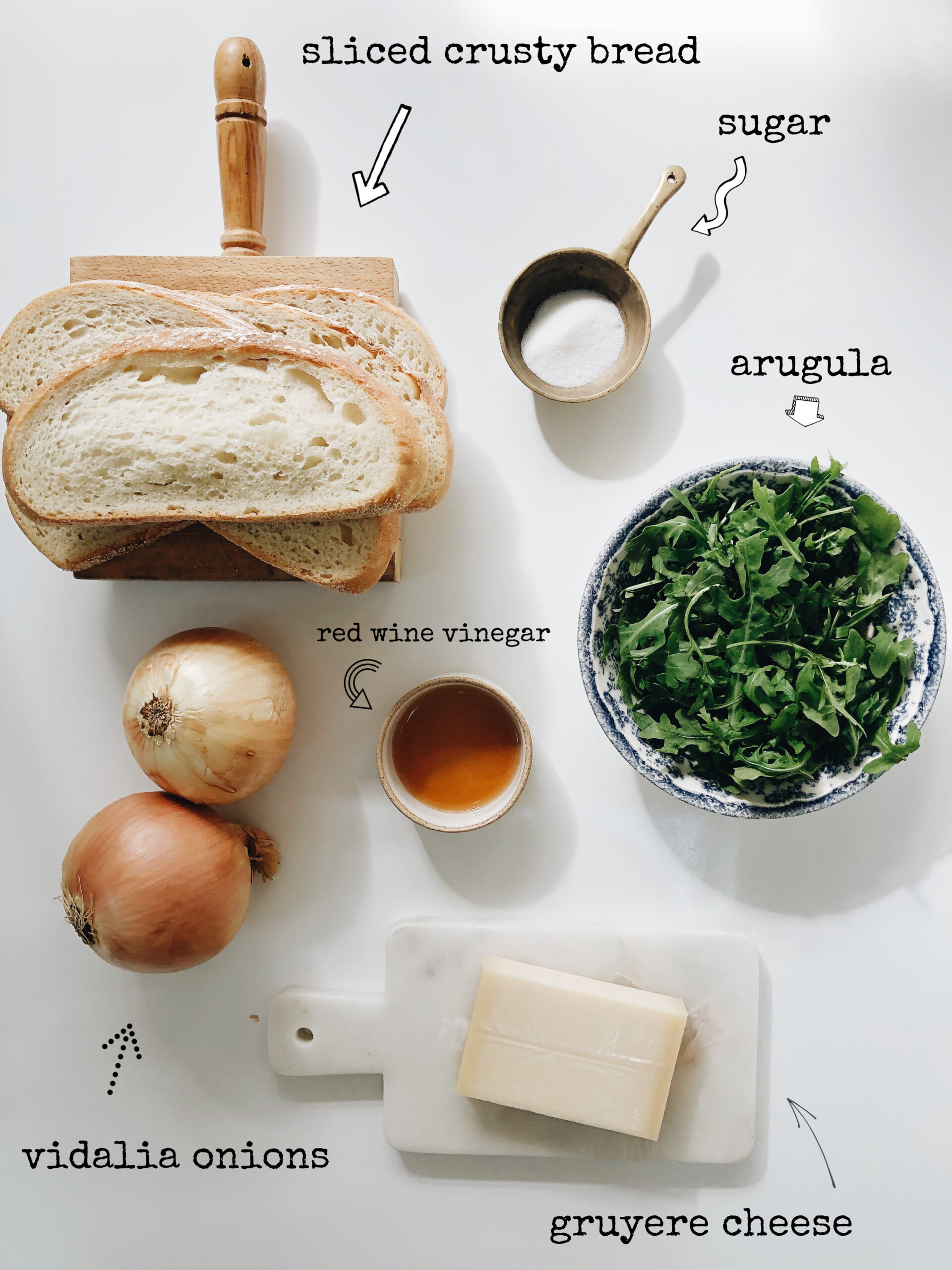 Just a few ingredients, but maaaaan do they pack all the punch once we're done.
If you want a less expensive cheese, go with white cheddar. It's all fine.
And the onions – if you only see white or yellow, totally good. Grab 'em. Grab two.
The bread – you do want something with guts here, so if you can find a crusty mound that's been sliced (check up at the bakery!) do that. Trust this move.
And the arugula? Well, it's just a beautiful spicy green and I love it in this.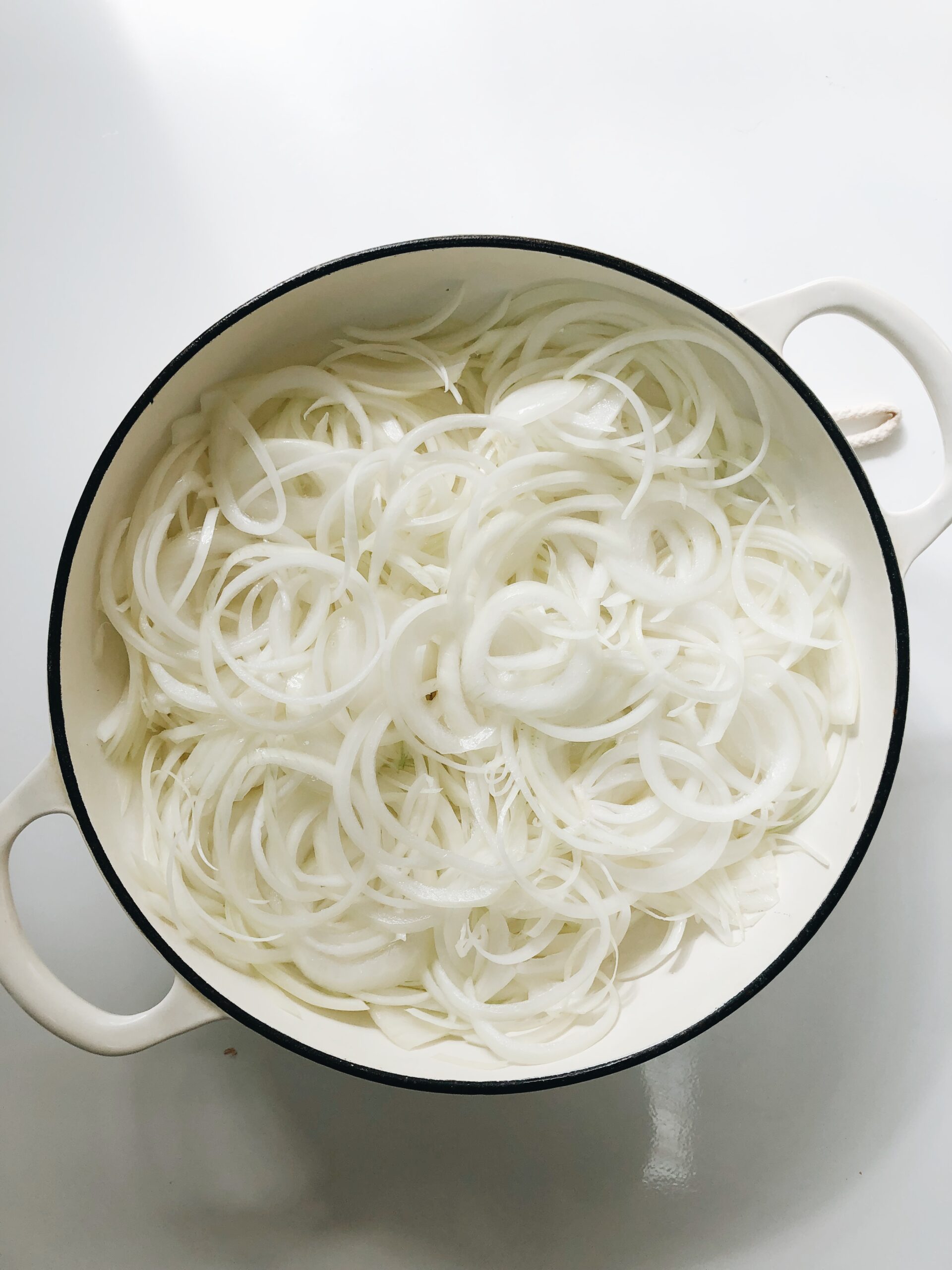 The key here with these onions is to use a mandolin for those EVEN slices. You want the slices to be the same size so that they cook the same, and you're not fishing out chunks of undercooked onion while the rest have become luscious brown sugar worms. (<–it's true.)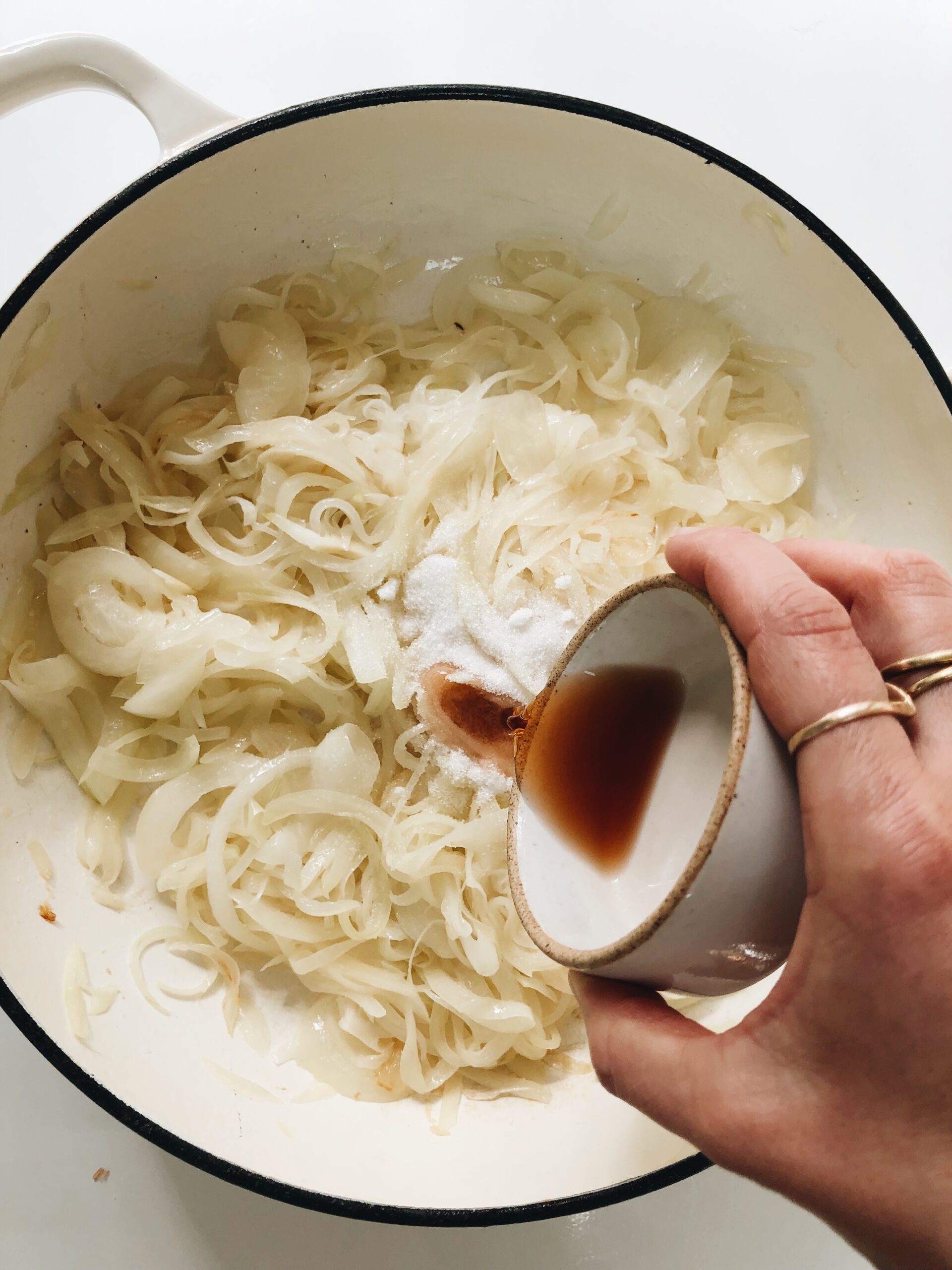 So this is about twenty minutes in. We've seasoned with salt of course, and we're sautéing in olive oil on LOW, but if you want to add a little butter that's all good, too. At this mark add in a little sugar and red wine vinegar. It'll just enhance the flavors in the end. Round them out. It'll add a sweet and savory depth that can't and shouldn't be questioned.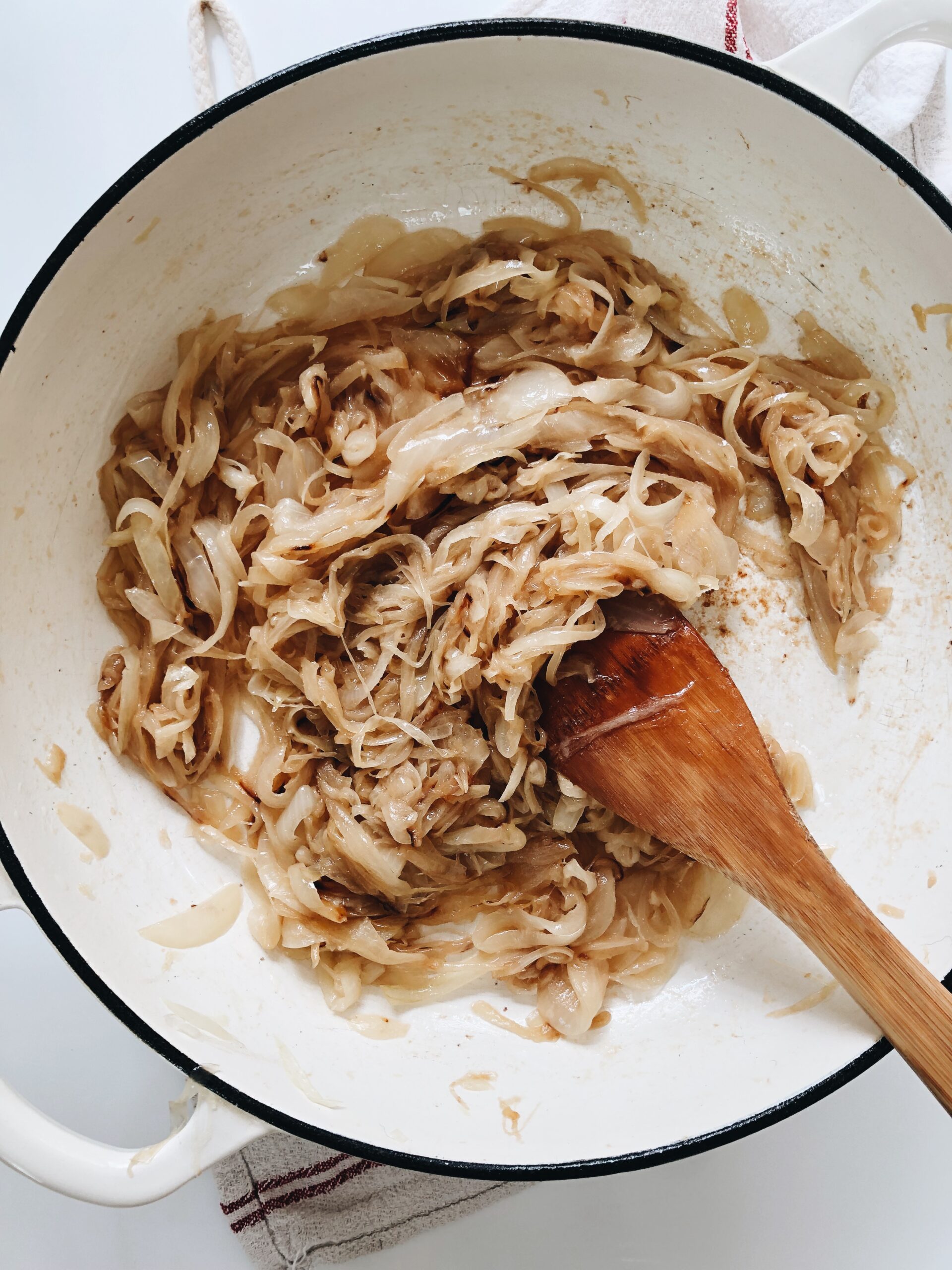 This is another half hour. It takes a bit, I tell ya! But you've done this before, you know the caramelizing drill.
If you need to drizzle in more oil, fly, little bird.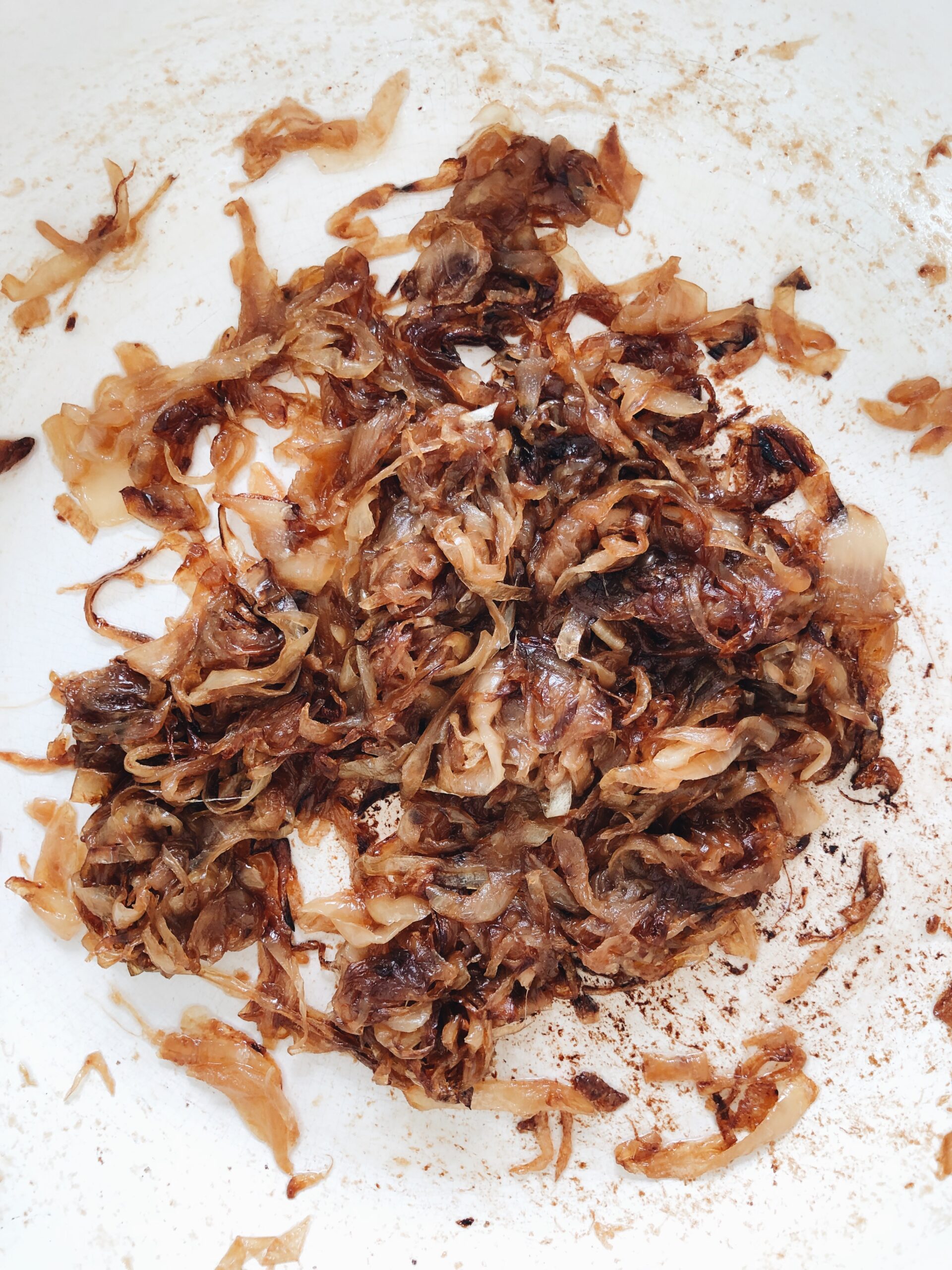 Aaaand here we go. This is about an hour and fifteen minutes total. It tastes insane, and looks perfect.
Now, let's sandwich!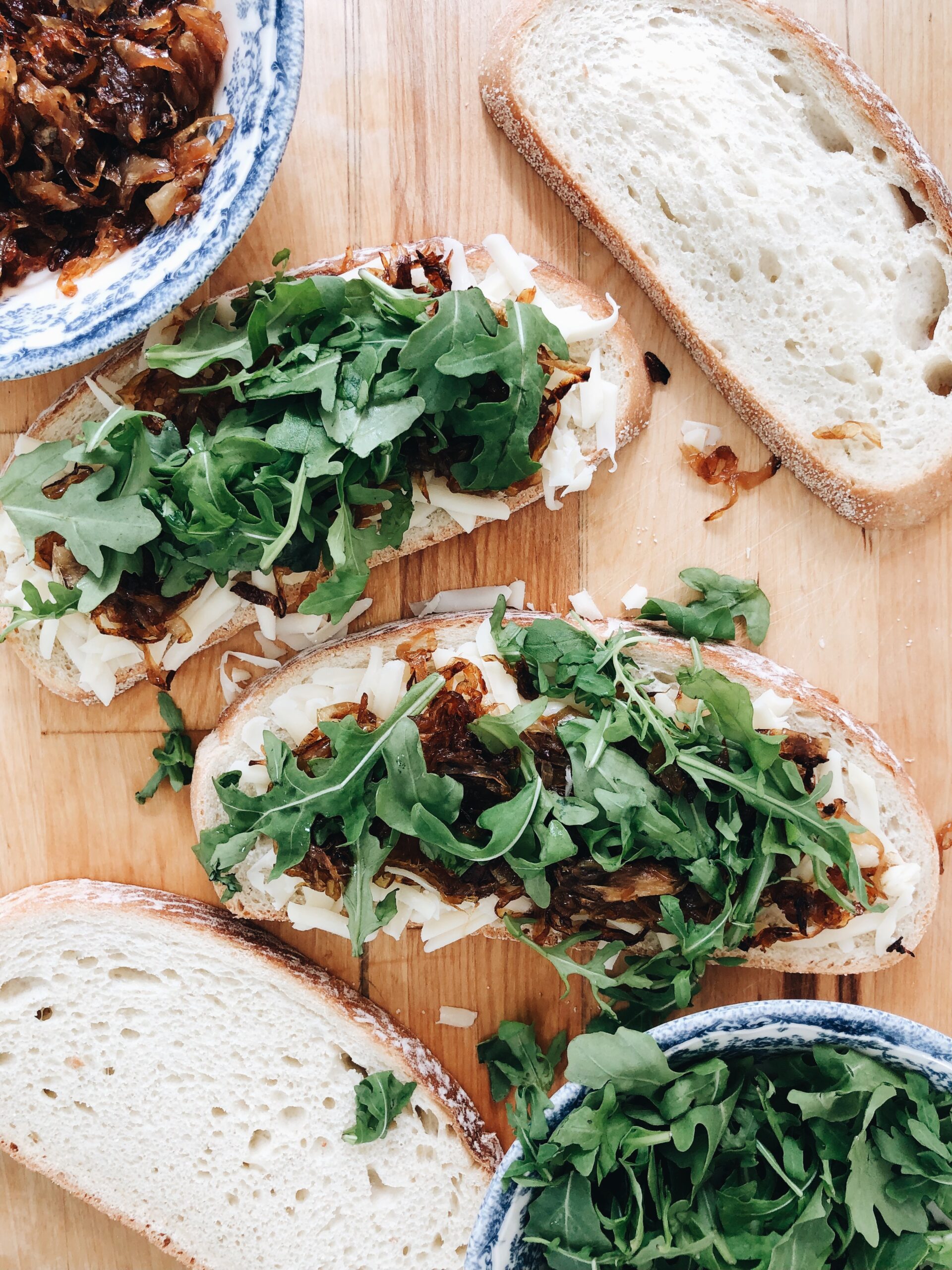 Let's grate our gruyere cheese and sprinkle it over the bread. Then some onions, arugula, and more cheese. Which I'm not showing because I liked this photo better. But ya get zee gist.
These go in a buttered warm skillet on medium low about two minutes per side, and you'll get this.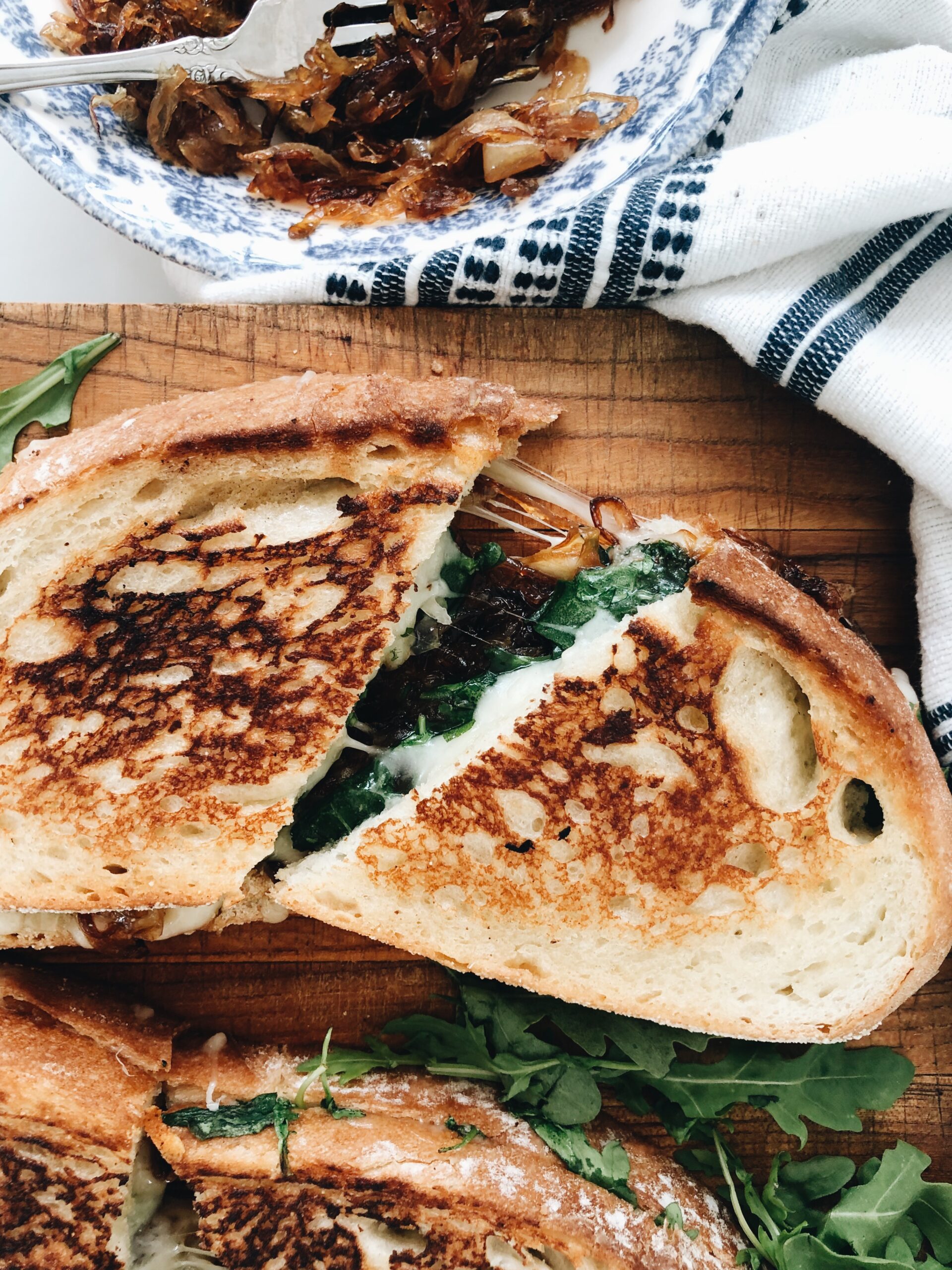 M A M A. She did said knock you out, ya know.
It's like a Rolls-Royce of a sandwich. Complete luxury. Total classic. A bit over the top but also you can't not want to get in one.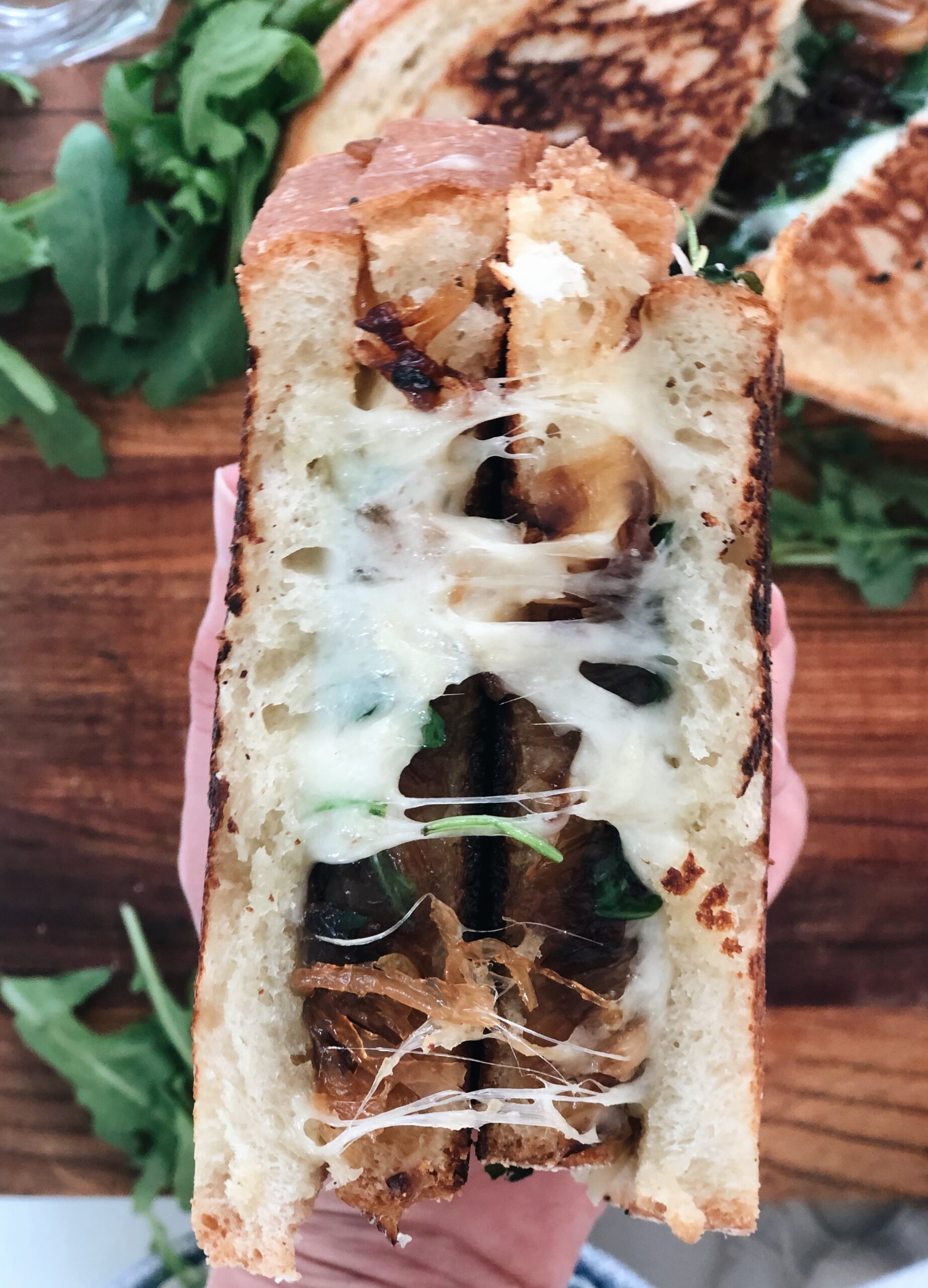 This is a little bit blurry but you HAD to see it. That cheese. Those onions. The buttered bread. Jail time.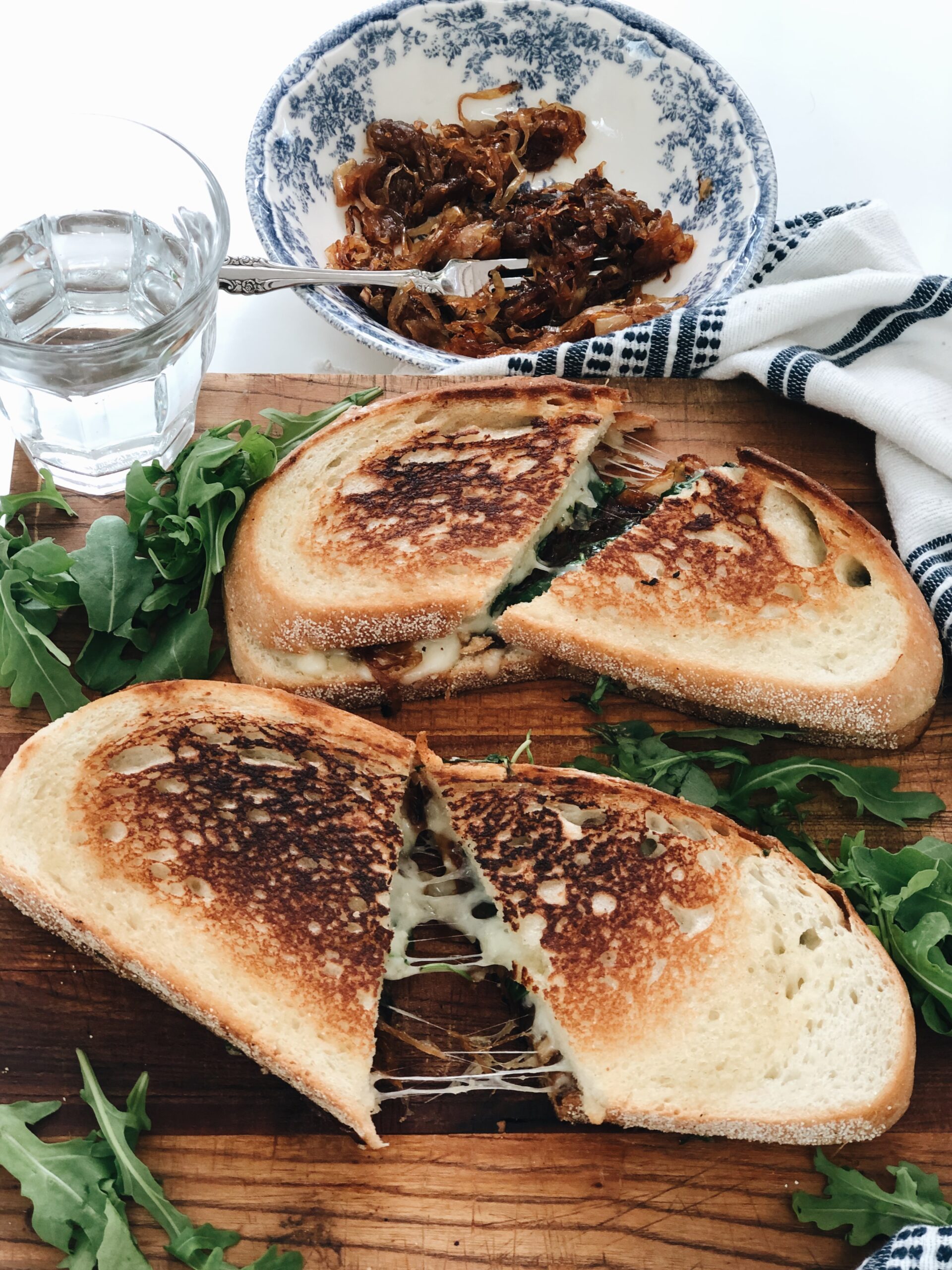 You have that whole tub of arugula, so make a lemony parmesan salad to go with these if you want. And a crisp Sauvignon Blanc is never a bad idea.
It's a lovely sandwich with such sweet undertones and nutty cheesy middletones and leafy overtones (we like all the tones today). Make these for guests! Or for a fun fall lunch if you're feeling like some vintage jazz and Christmas list organizing.
Just get in this.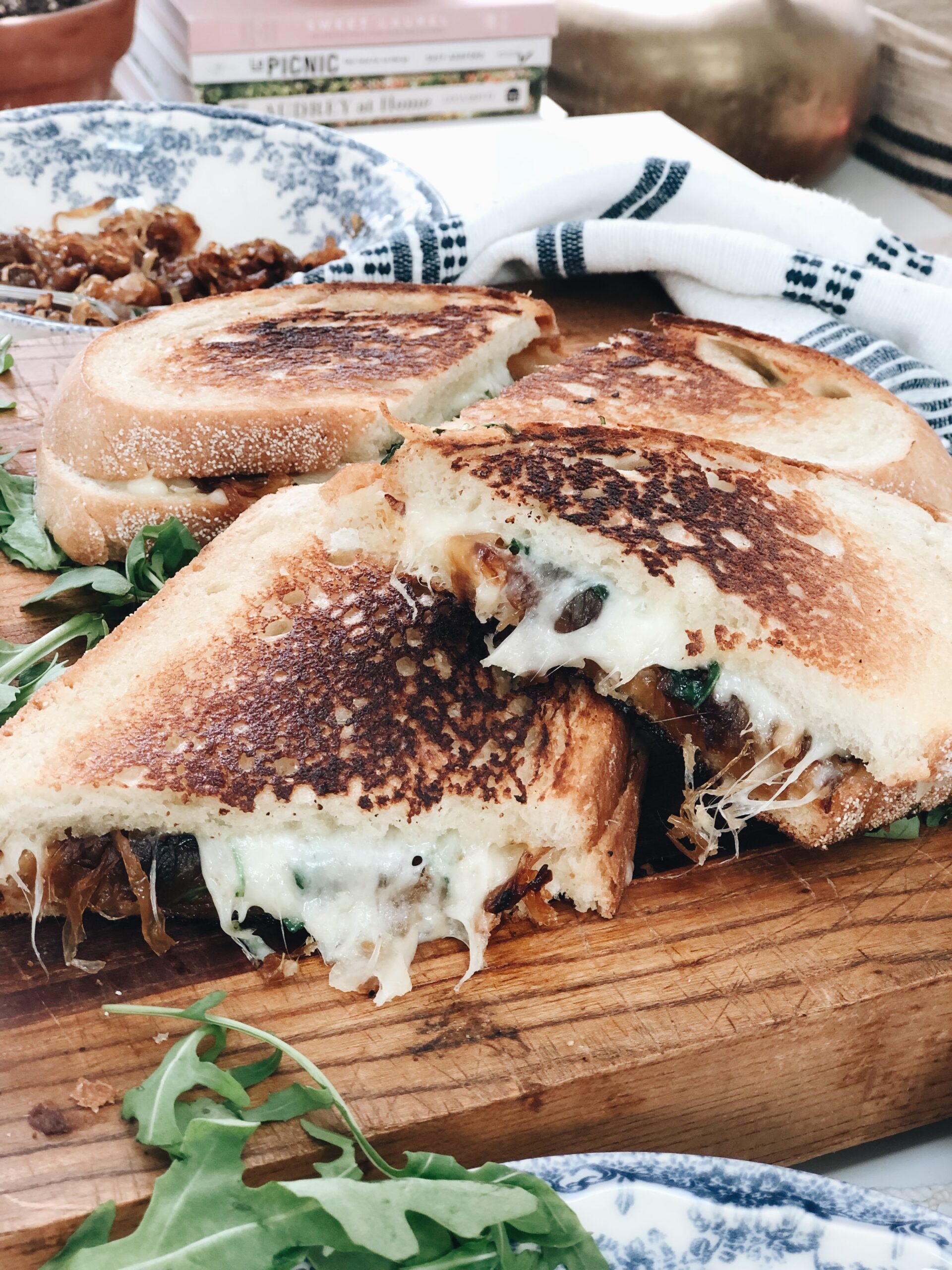 I'll say it again – UMMMMMM.
Ingredients
2 medium Vidalia onions, evenly and thinly sliced (with a mandolin)
2-3 Tbs. extra-virgin olive oil
2 Tbs. sugar
2 Tbs. red wine vinegar
6 oz gruyere cheese, grated
1 cup arugula
4 slices white artisanal bread
Butter for toasting
Coarse salt
Instructions
Heat the oil in a large skillet over low heat. Add the onions and season with salt. Sauté these for about twenty minutes, then add the sugar and vinegar. Keep sautéing, stirring ever so often, another hour (yes, an hour!) until they become dark brown and sugary and luscious. It smells so good during this whole thing so you won't get upset.
Layer one bread slice with grated cheese, the caramelized onions, arugula, and more cheese. Top with the remaining bread slice.
Heat the butter in the skillet over medium low, and add the sandwiches to the skillet. Toast them in the butter for two minutes per side, or until the cheese is melty and the bread is golden brown.
Slice and serve immediately!
I made two sandwiches, but make as much as you want!
7.8.1.2
537
https://bevcooks.com/2021/11/french-onion-sandwiches/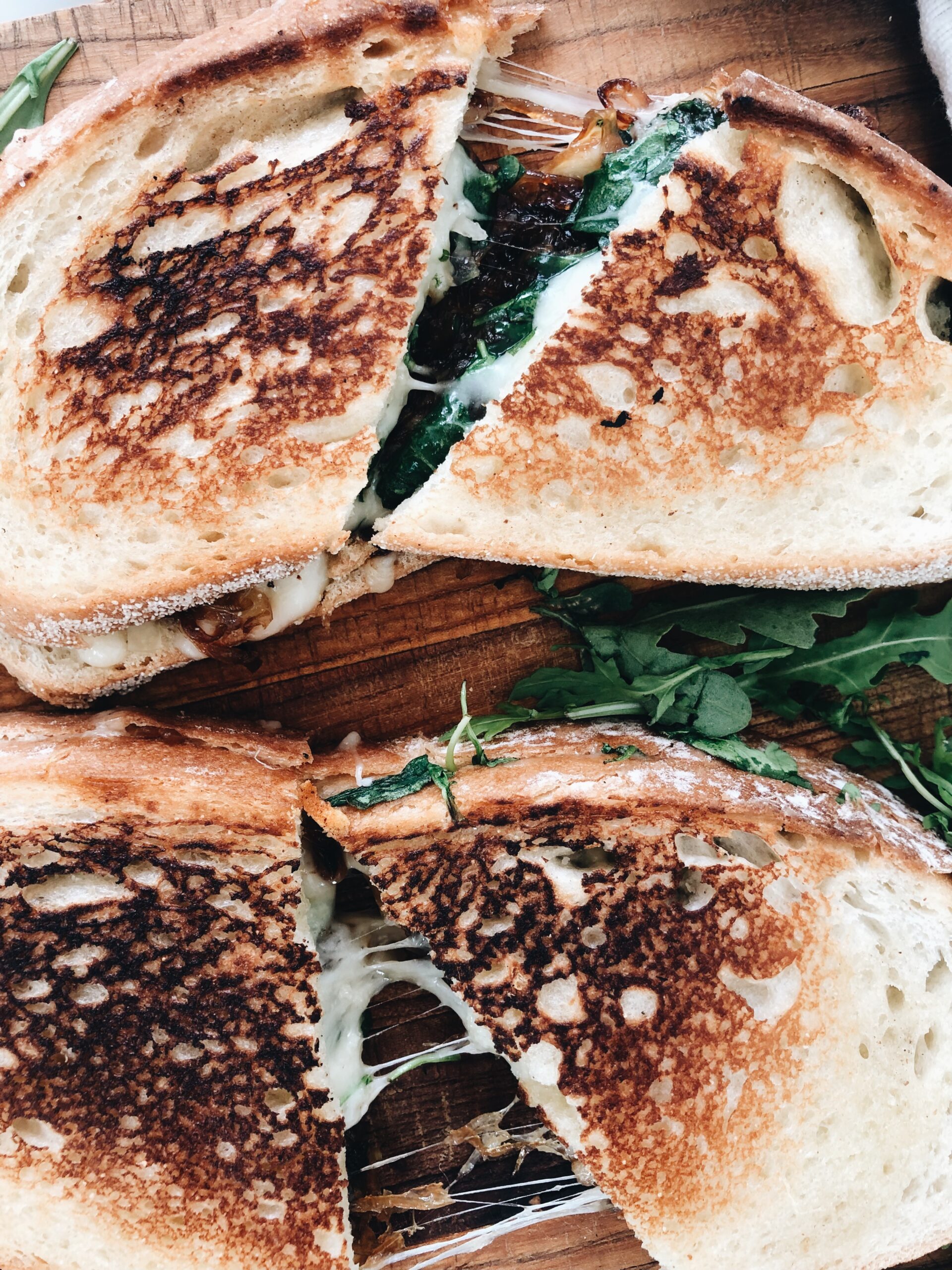 You might need to lie down.