This is that recipe I mega botched the first go around. Remember? Yep, I knew you would.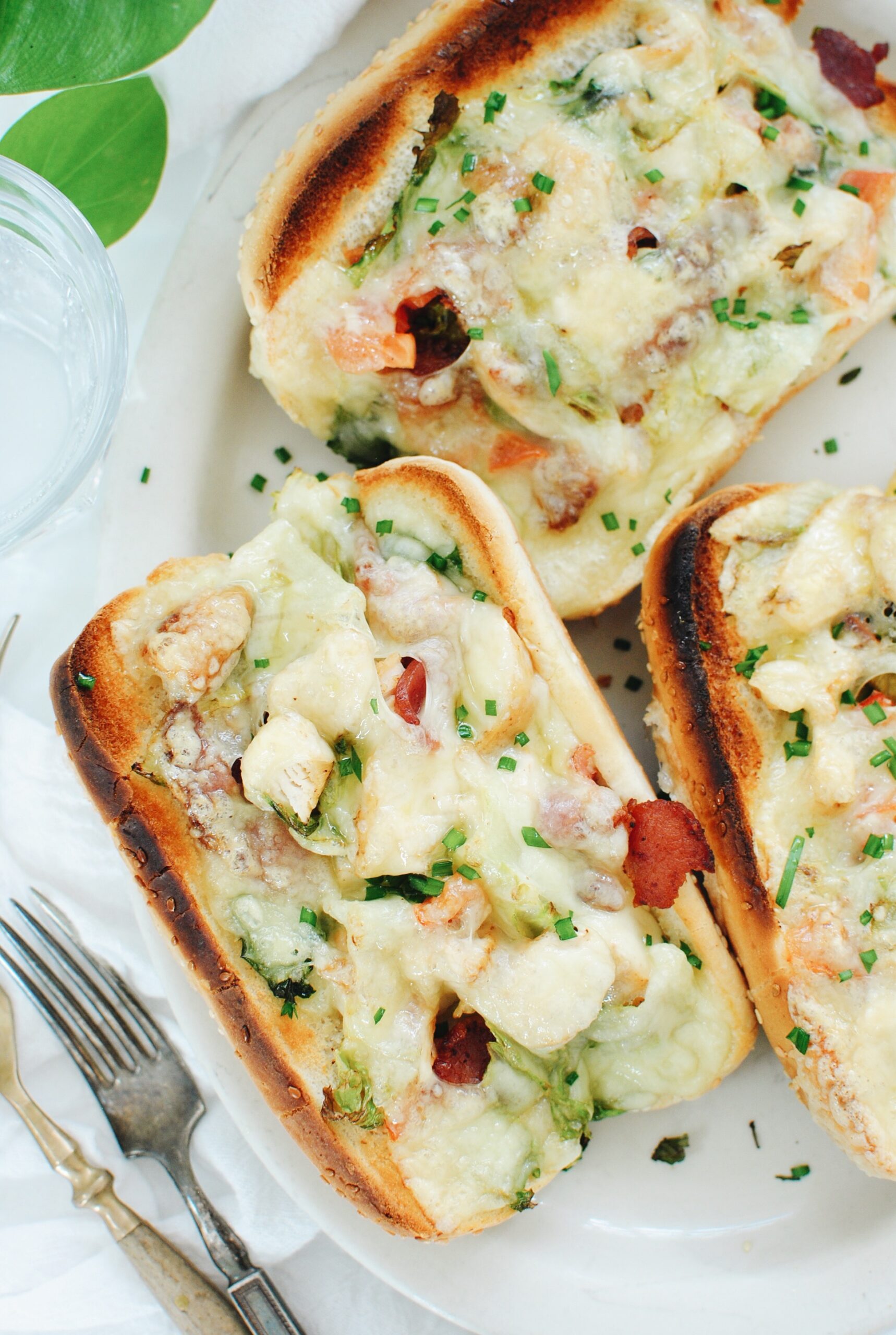 So I threw out the old carb and swapped in another carb, made them open faced and here we go! Merch bettah.
The end-all is worth it though, so saddle up and let me walk you through this you can begin the new chapter of your life which includes these, okay?
Let us peepeth.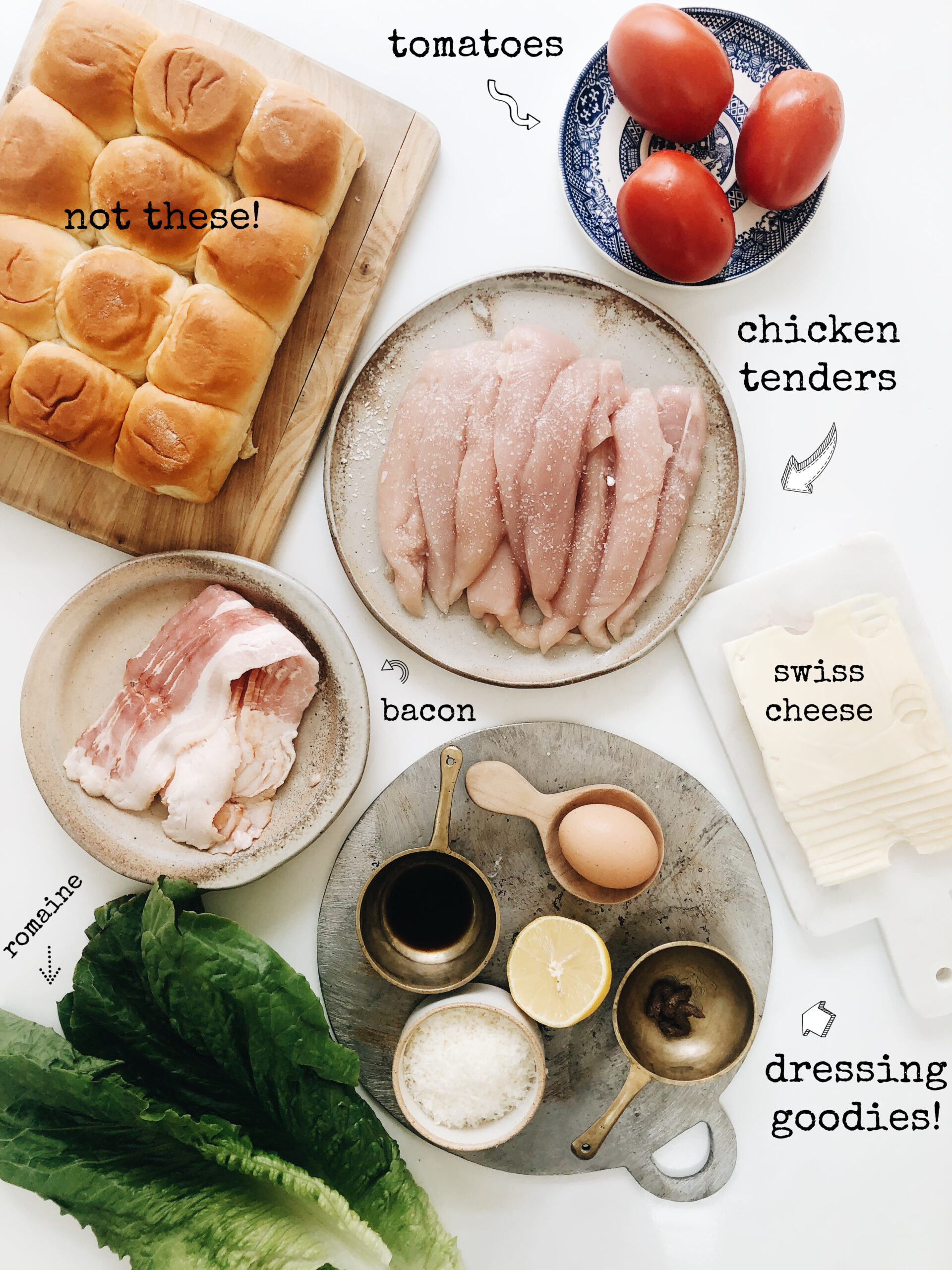 The THING is, there's a short cut. Well, not here, but I'm going to tell you about a short cut, in case you're looking at this photo of 57 ingredients and spontaneously growing into an entire migraine. And that is, if you're not up for making your own Caesar dressing (I would never judge), use your favorite bottle! The end. That's your short cut.
But if you'd like to try mine, I've included the recipe for ya. It's less creamy, like some bottled Caesar dressings, and more on the lemon/oil side. So proceed with care. (but it has lots of cheese in it so you can relax.)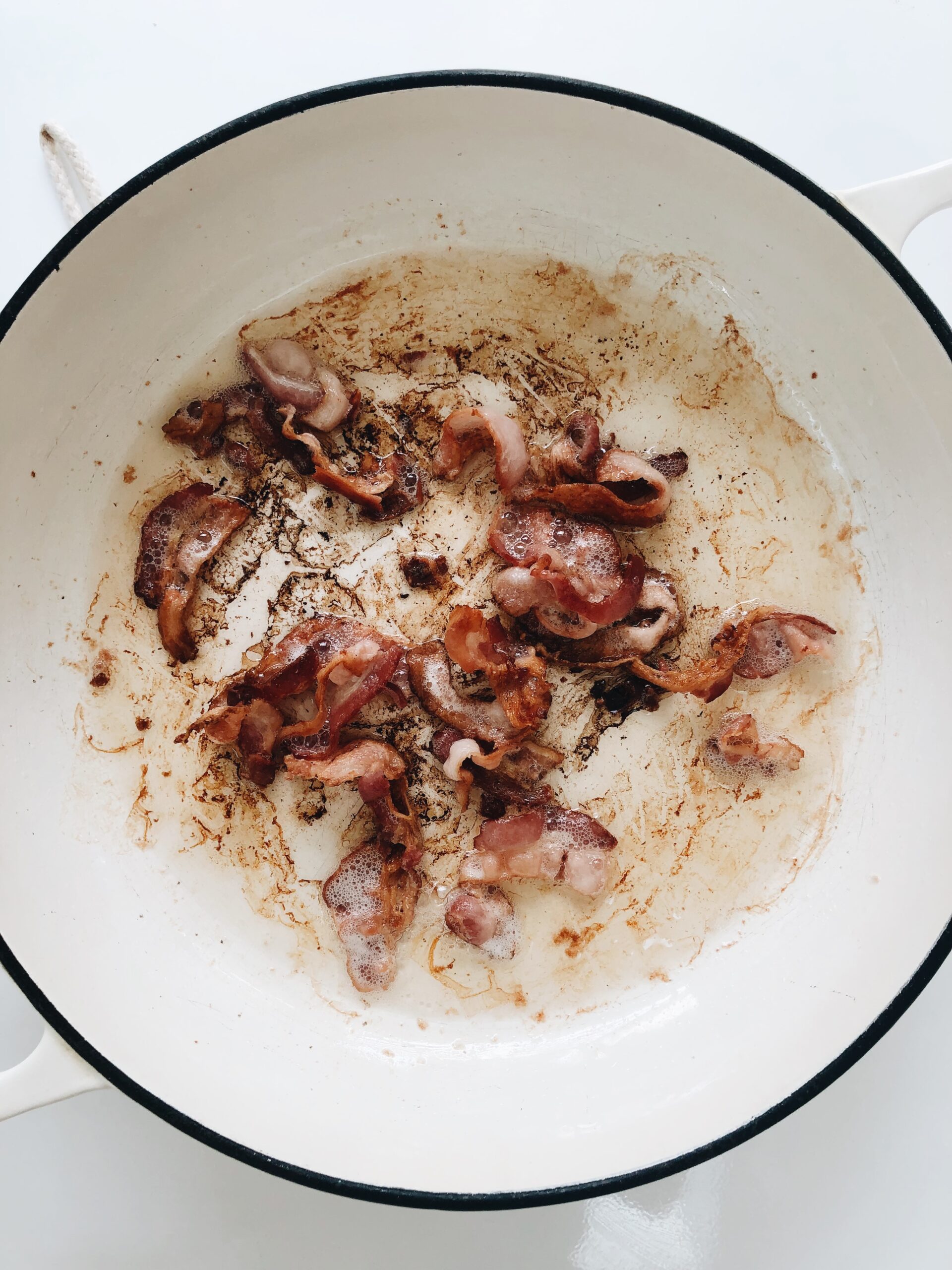 First up, bacon! Render it. Sear it. Cook it. Use your favorite brand. I switch around all the time. Sometimes I go thick cut, sometimes I go applewood, sometimes I go center cut. It all really depends on the moon and my hair.
This curled up more than I'd anticipated, but I feel like we'll be okay.
Don't you dare get rid of that bacon grease because we're searing our chicken tenders in it, girl. That's right we are.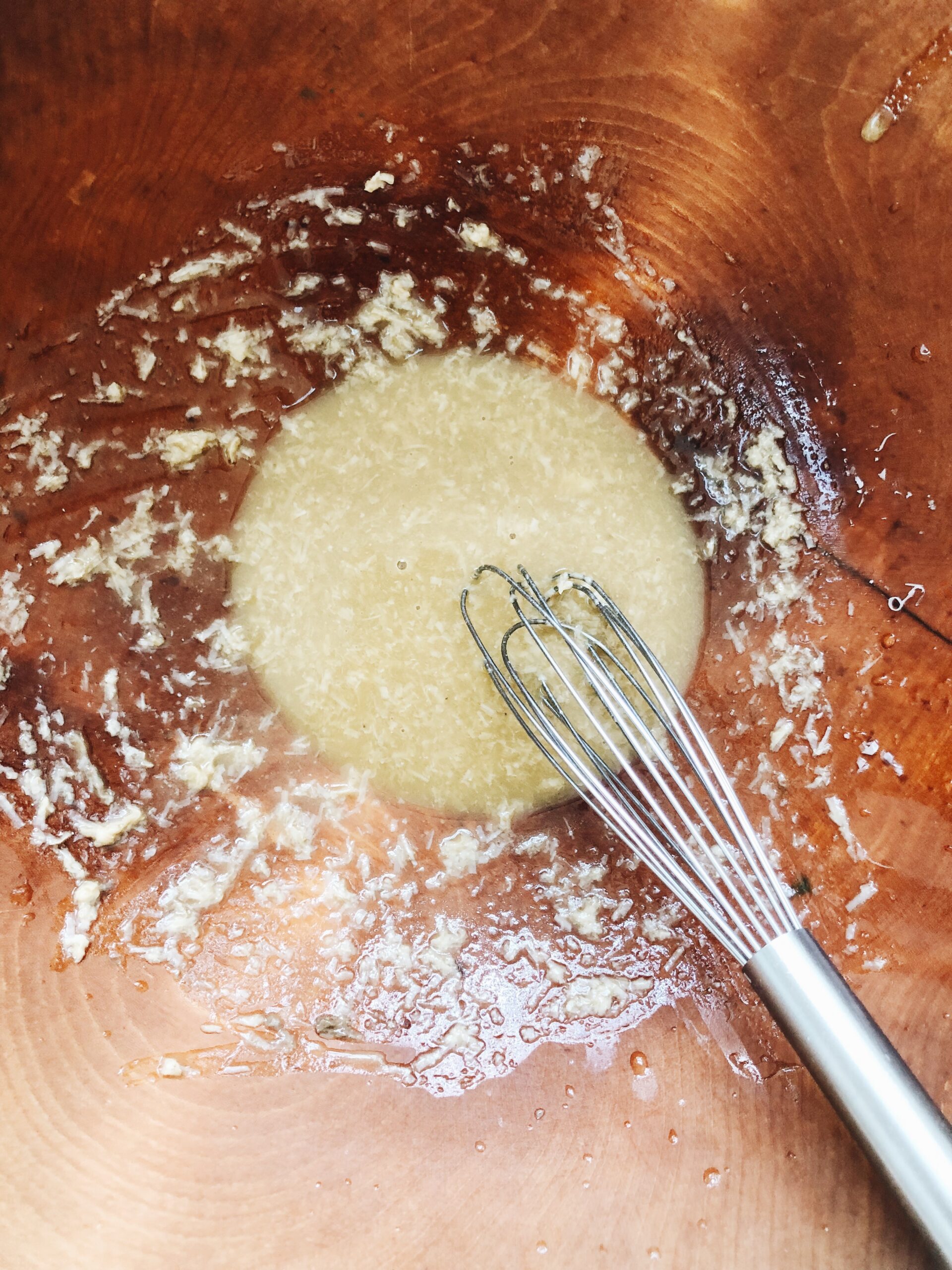 This is when you'd make your dressing. Mine is pretty simple: anchovy paste + lemon juice + worcwehrdrwerwkerseshire + mustard + egg yolk + parmesan + olive oil and salt. Tangy, juicy, silky, perfect.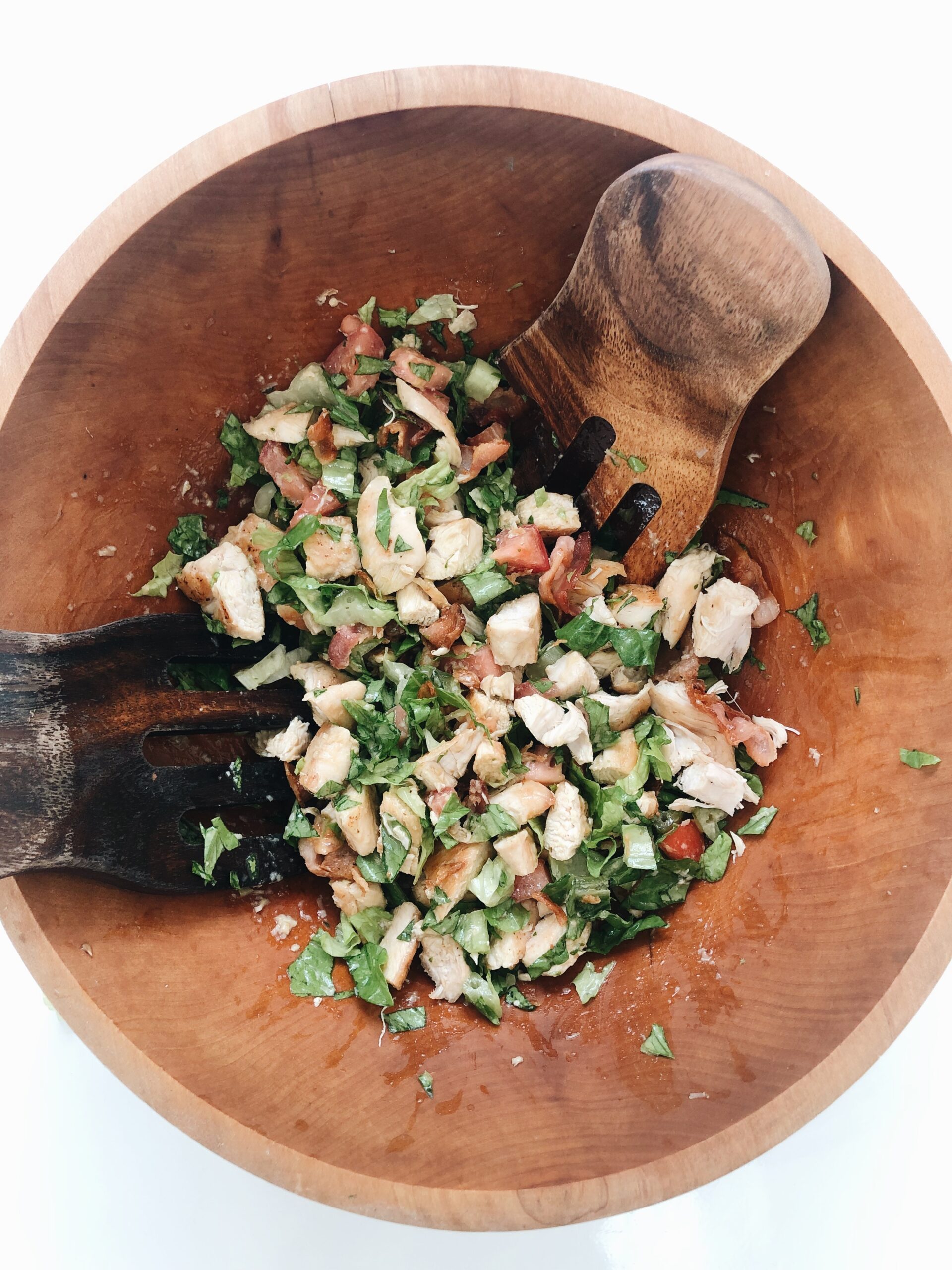 At this point you're just tossing it all like a normal caesar salad. The bacon, the chicken, a little romaine, some chopped tomatoes and the dressing. Roger Roger?
And listen, you can stop right here and just have a salad if you want. I won't be upset. (only mildly) But we're clearly scandalous in our middle aged-ness and need to up all the antes with cheese and carbs. I'm sure you can understand.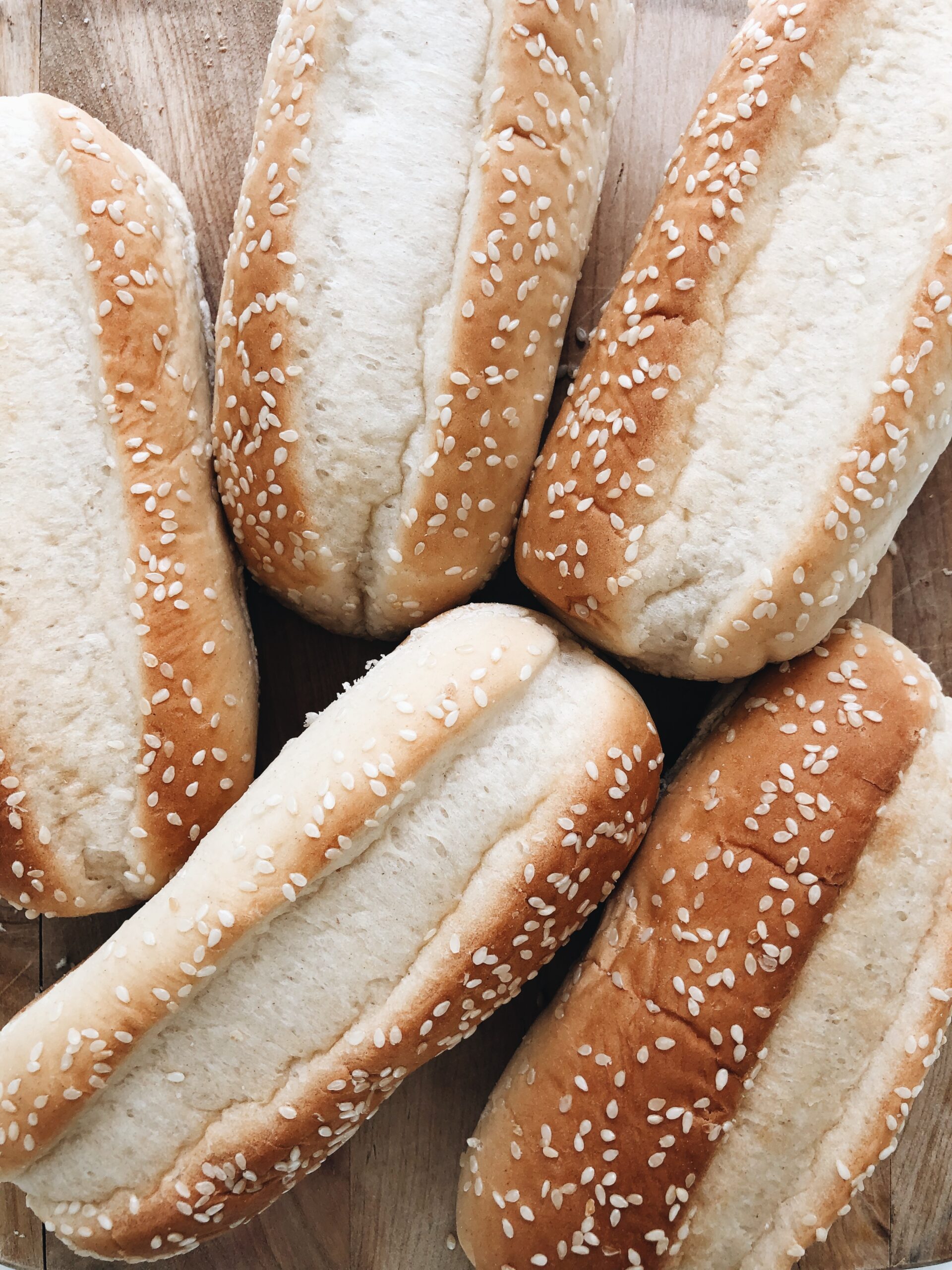 So, instead of the slider buns which didn't work out (they were good, but looked like complete *@#$@#%), I went with hoagie buns! With sesame seeds. Ya-um.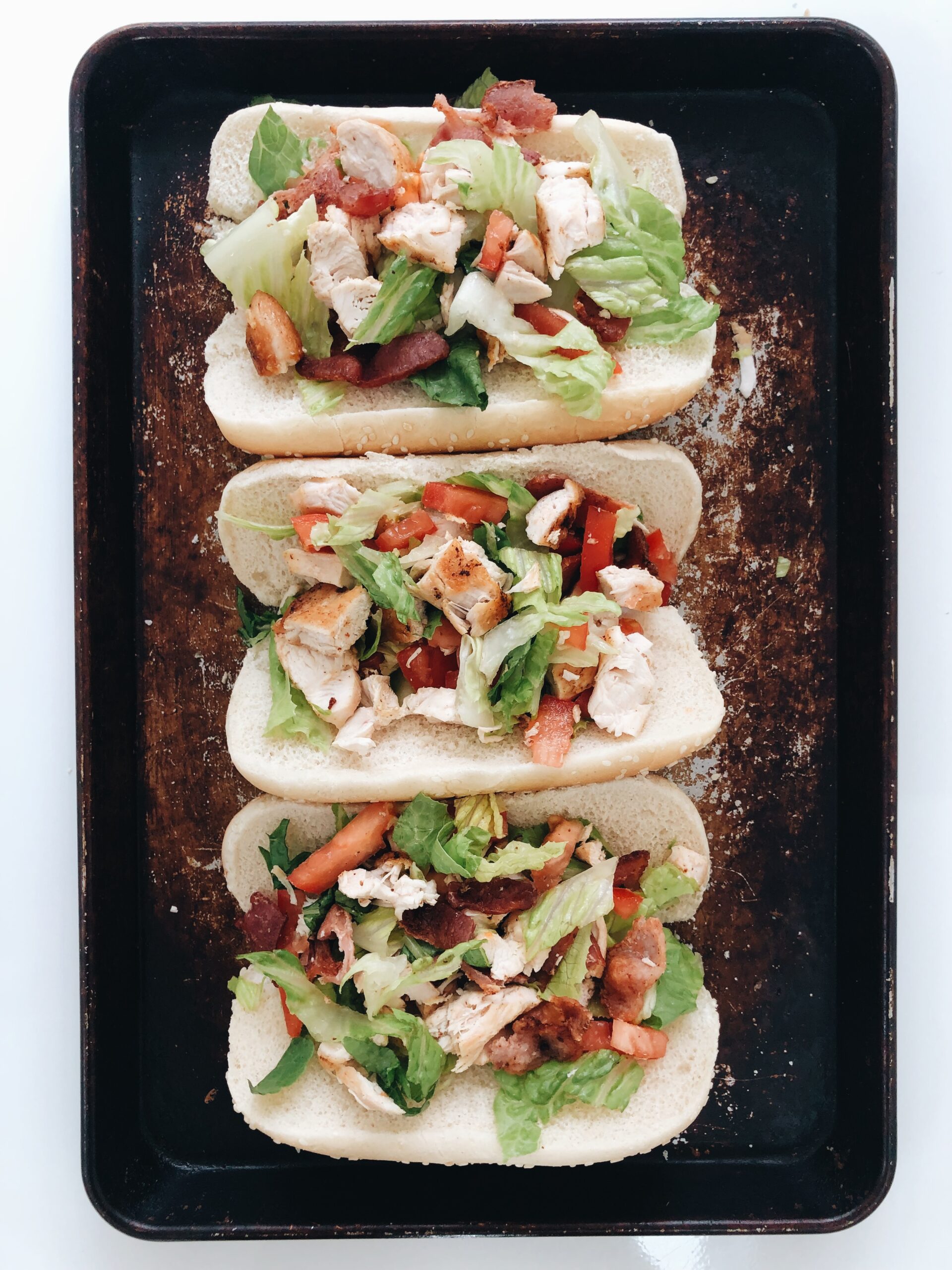 We'll just violently load up our buns with our salads.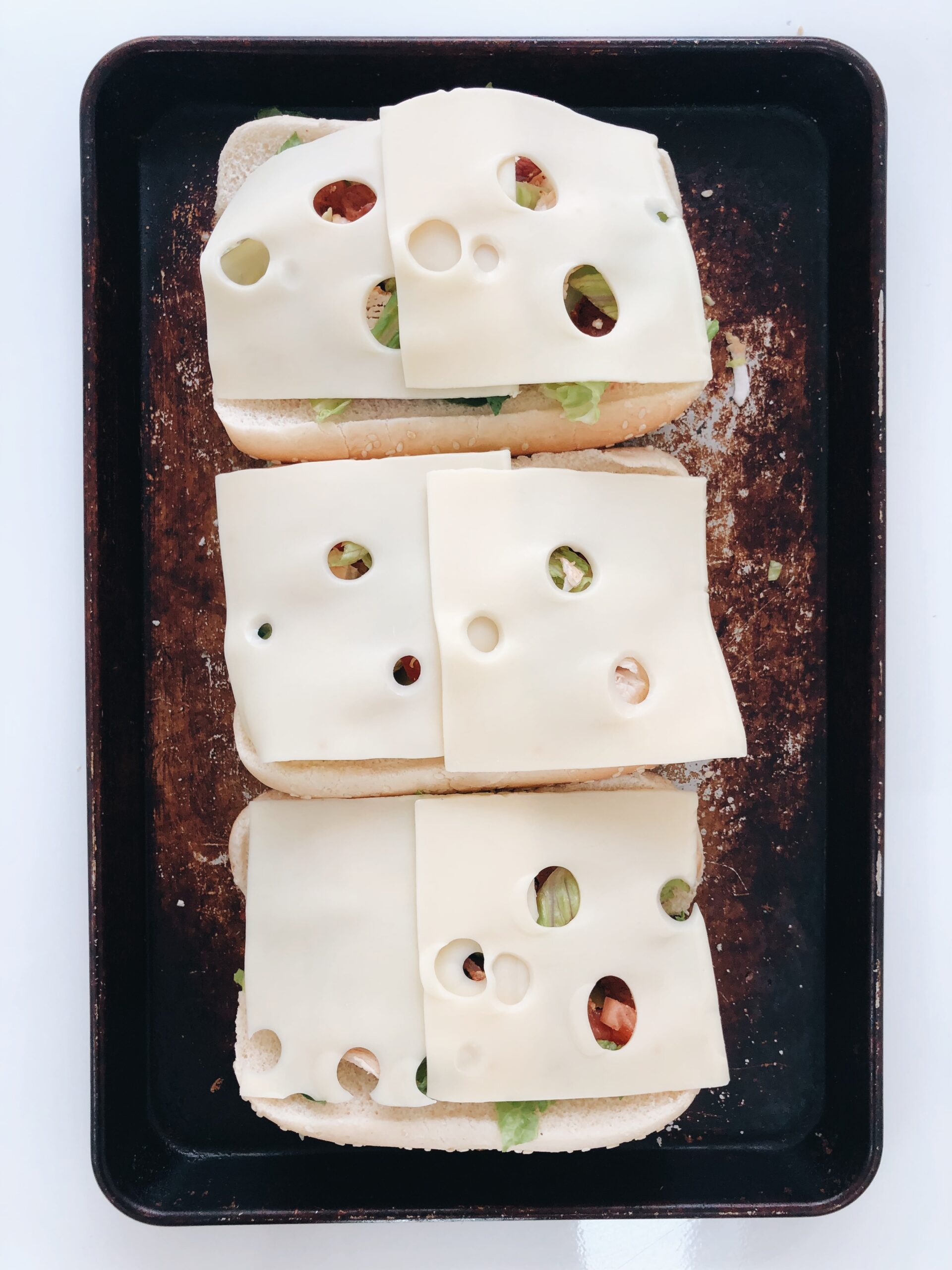 And then overlap some Swiss cheese on them. Can you sense the stirring in your soul? If not you're dead inside.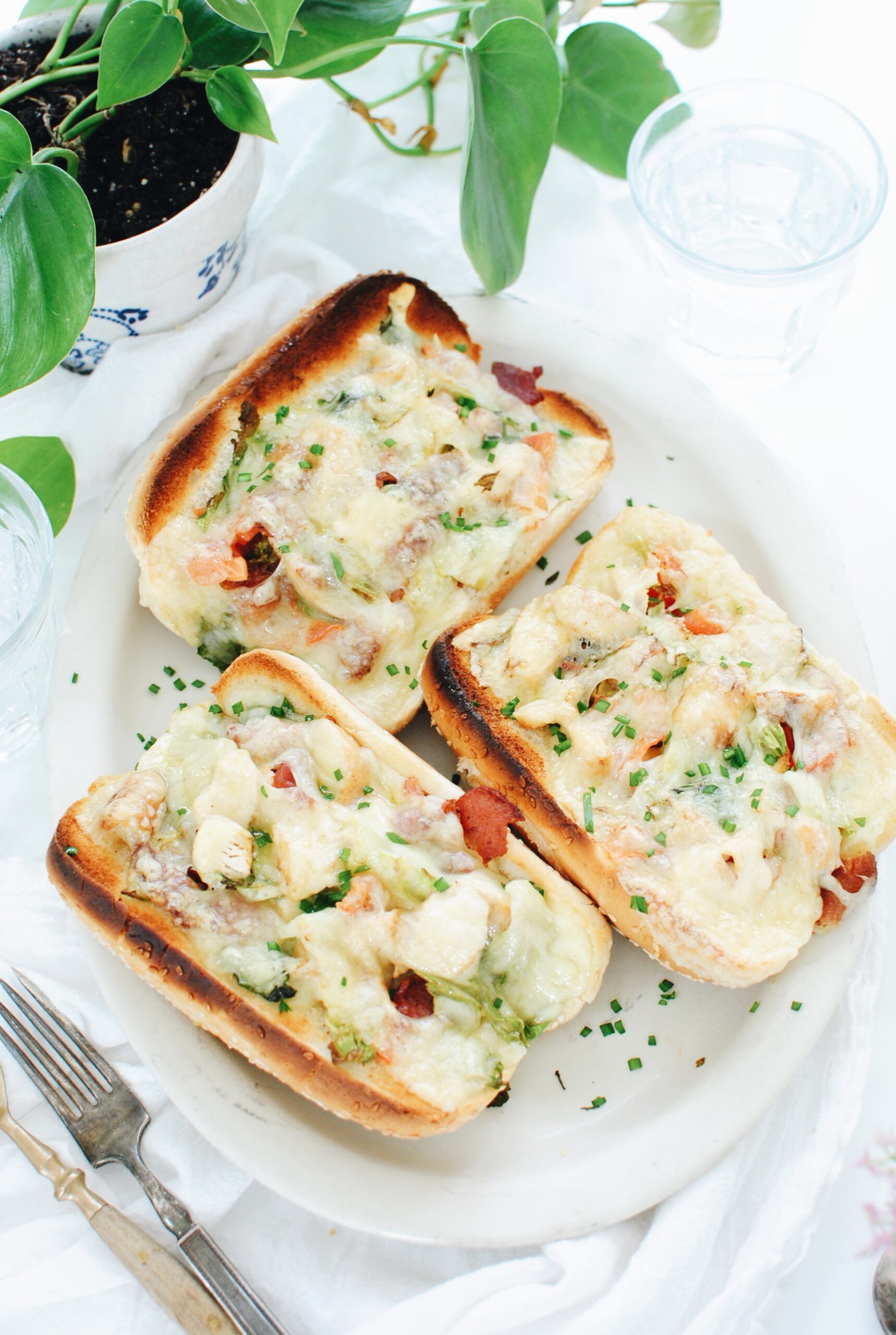 Heeeeeeey-OH.
Honey, this is under the broiler for just a minute or two and it's more than delish.
What I love about is that since it's only getting broiled, you'll still have a cool crunch to the lettuce. Nothing is jacked under there. You'll get some good melting of the cheese, some good toasting of the buns, and the innards are flavorful and warm and cool all at the same time. It's wondrous.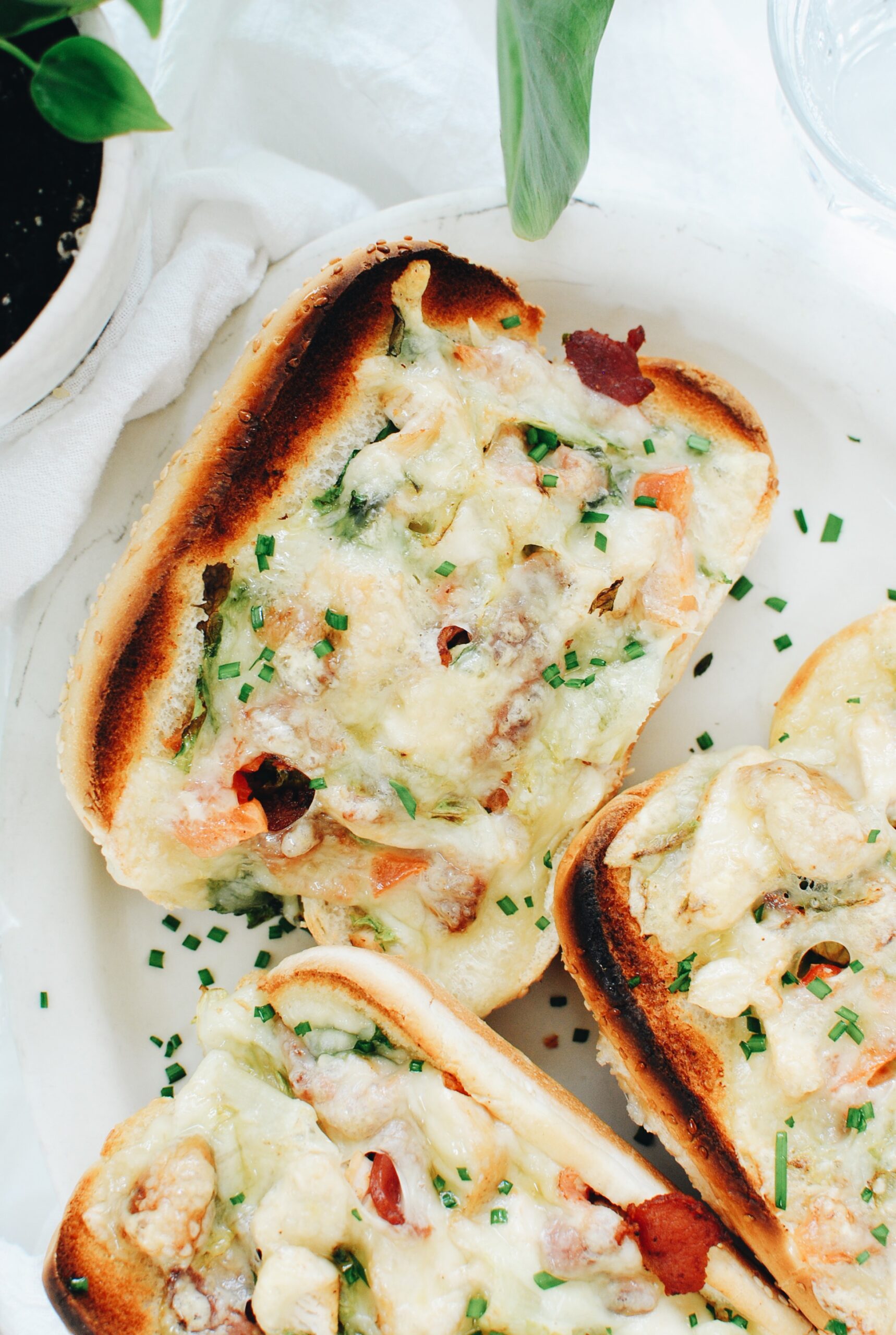 It's a salad sub. Have your salad and eat it, too!
I don't think that worked.
But are you seeing all that? All that melted cheese with the crisp bacon poking out? Yes, you do.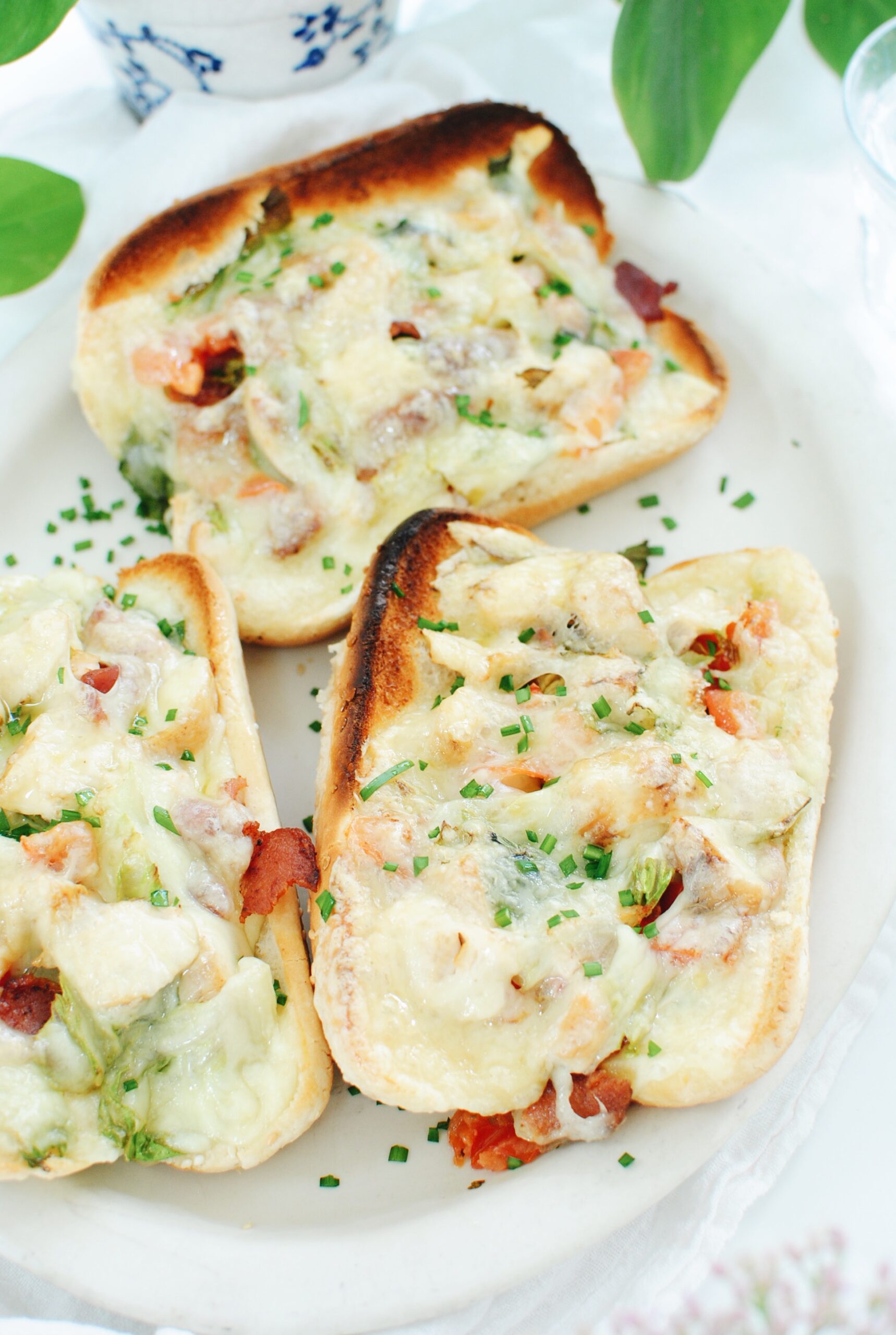 I garnished with fresh chives, but if you feel like some parsley or basil or nothing at freaking all, you're set. No rules here, just bliss.
It's a salad sub! How is this even life?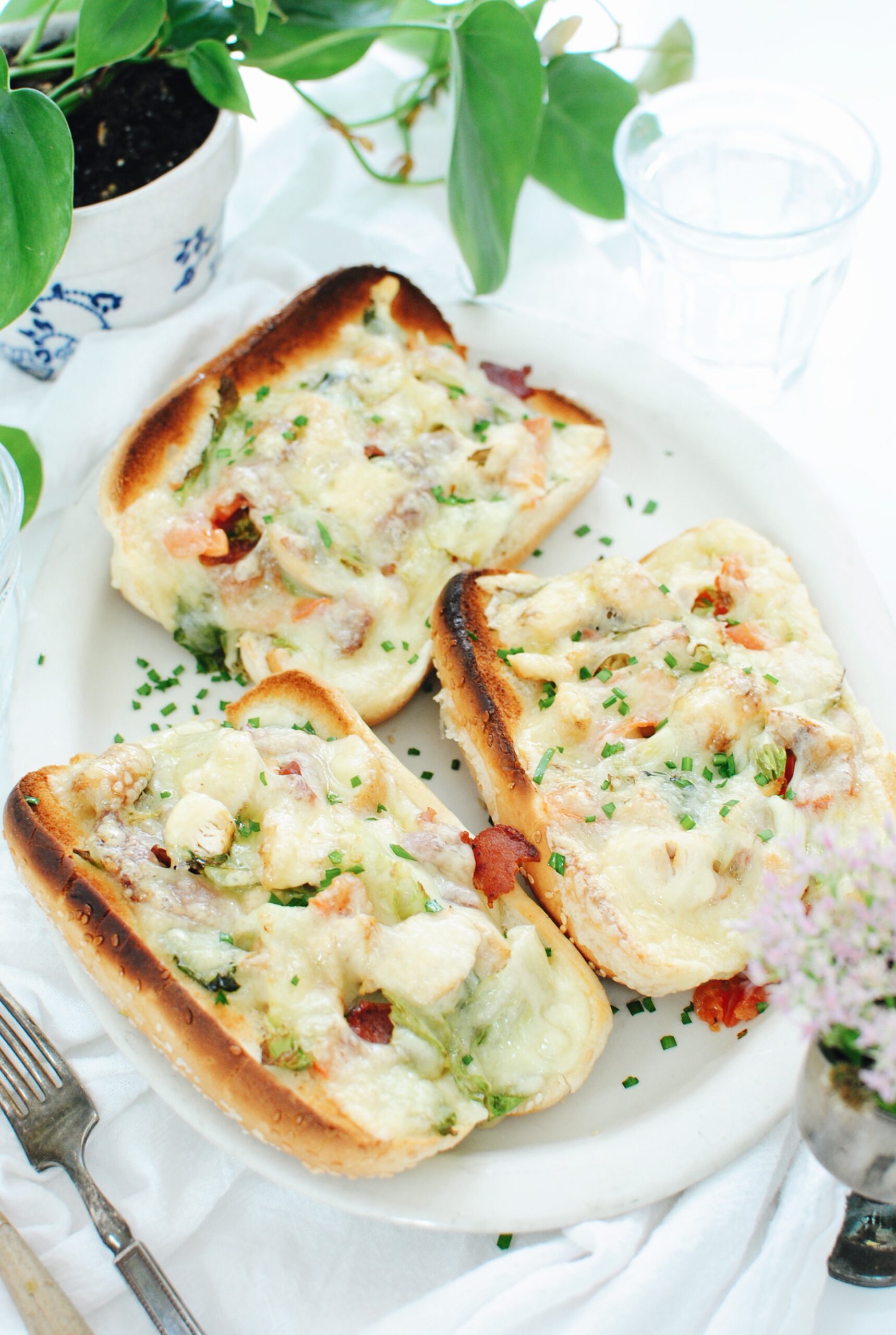 Face funneling staaaaarts now.
Toasted Chicken Caesar Subs
Ingredients
6 slices bacon, rendered and cut into chunks
1 pound chicken tenders, seasoned with salt, seared in the bacon fat until cooked through, then diced
1 tsp anchovy paste
1/2 lemon, juiced
1 egg yolk
2 tsp Worcestershire sauce
1 tsp dijon mustard
1/3 cup freshly grated parmesan cheese
1/3 cup extra virgin olive oil
2-3 romaine leaves, chopped
10 slices Swiss cheese
4-5 split hoagie buns
2 roma tomatoes, diced
Instructions
In a large bowl, whisk together the anchovy paste and lemon juice. Add the egg yolk, mustard and Worcestershire sauce and give it another whisk. Add the parmesan and oil, along with a pinch of salt. One more whisk. Dressing is done!
To the dressing bowl, add the chopped bacon, chicken, romaine and tomato. Toss until coated with the dressing.
Flip your oven to broil.
On a large rimmed baking sheet, arrange the hoagie buns. Load them up with the salad, then top with two slices of Swiss cheese each. Broil until the cheese has melted and is starting to bubble.
Serve immediately!
Makes five or six subs.
7.8.1.2
532
https://bevcooks.com/2021/10/toasted-chicken-caesar-subs/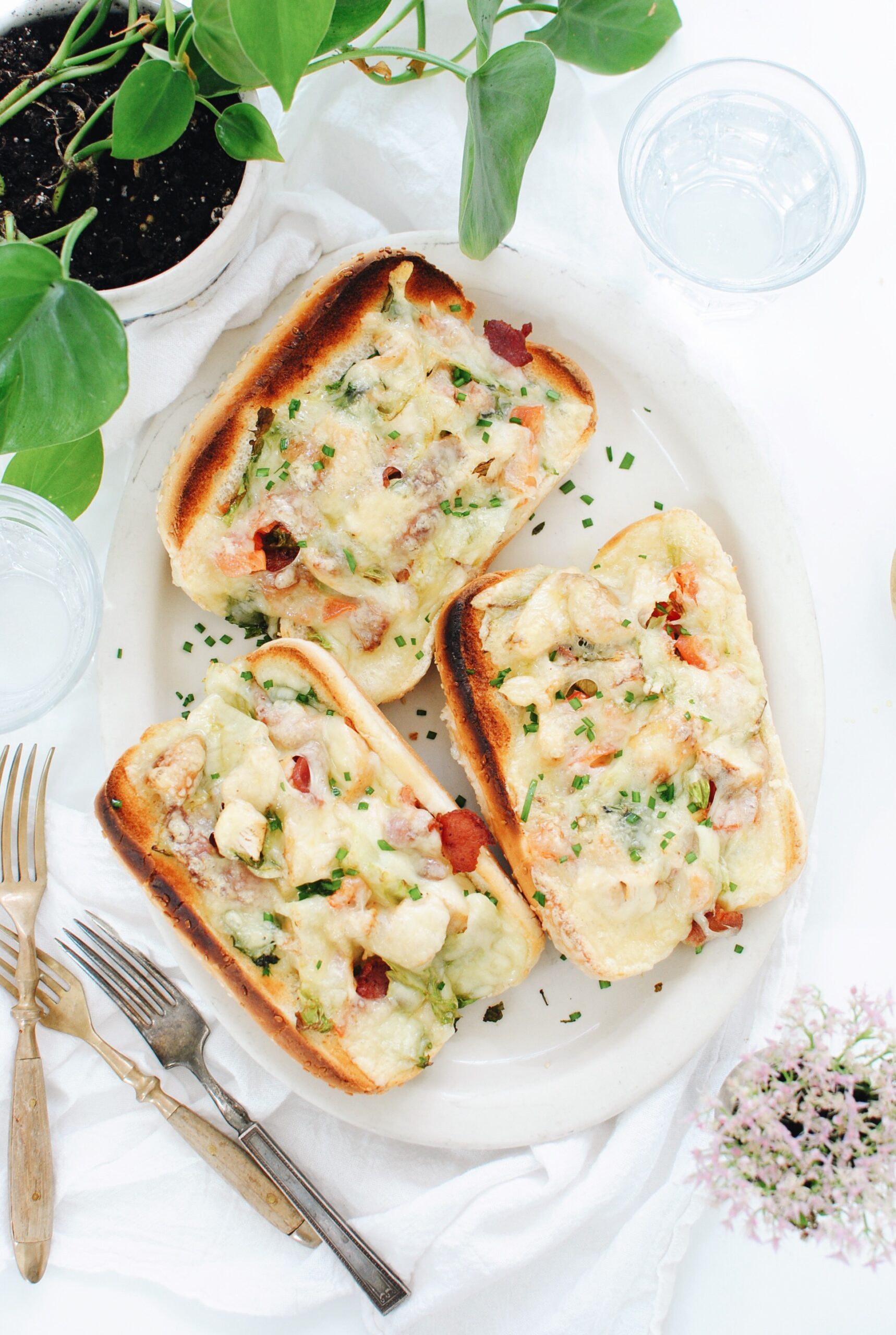 I won't hold you back.