Burritos! Because burritos.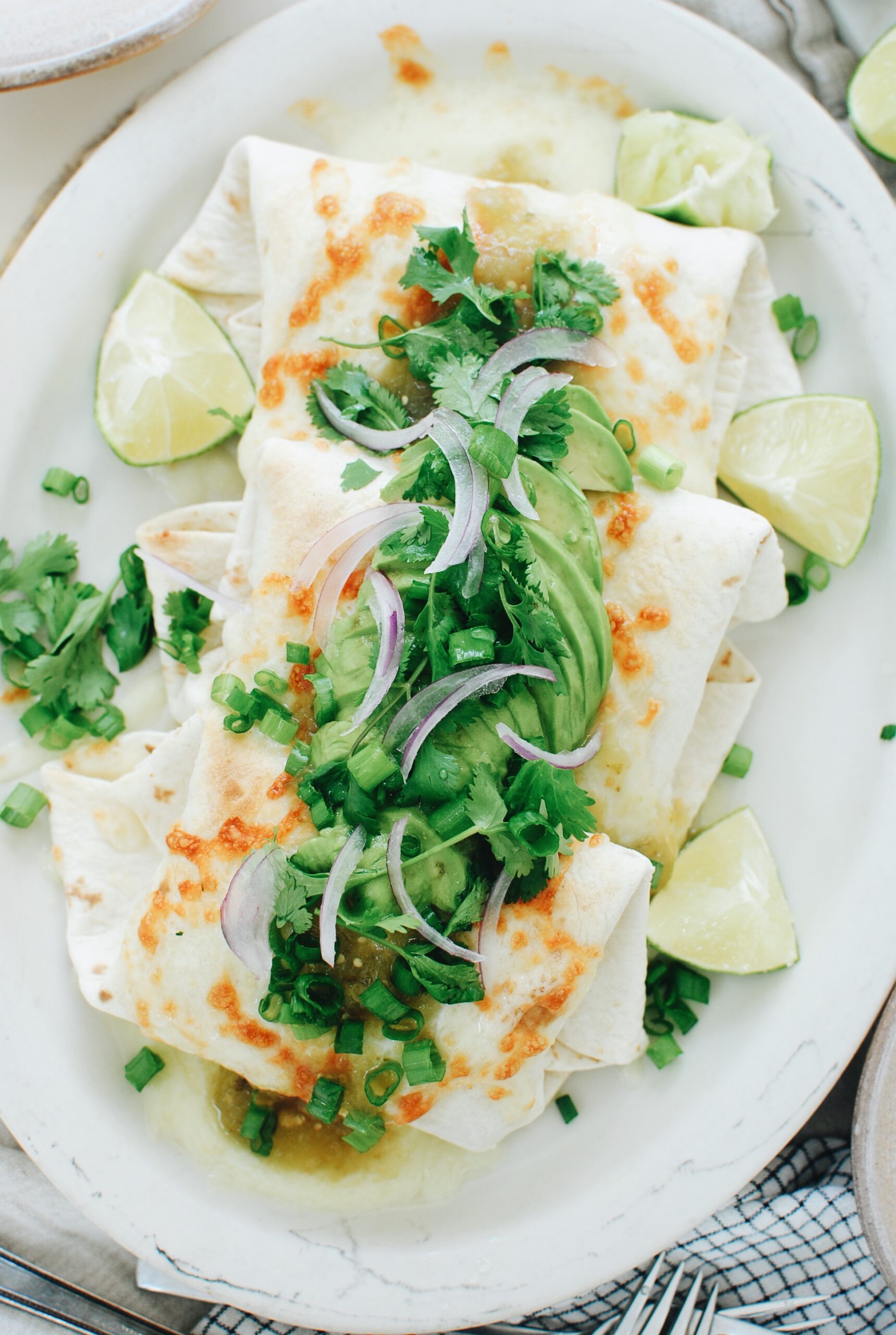 The thing about these burritos are a few wonders.
A) Slow cooker. The leg work is some mild dumping into a container (<–not liking the way that reads) and then some even milder assembling later on.
B) Salsa verde! It's from a jar, so it cuts the time down tremendously. I know this is a food blog, and you maaaay be thinking that I should give you a salsa verde recipe. And I have! But I also know that as food blogs have evolved, you want simple. Weeknights need to feel seamless, creative and stress free. So that's why we're using a jar. We coo?
Let us peepeth.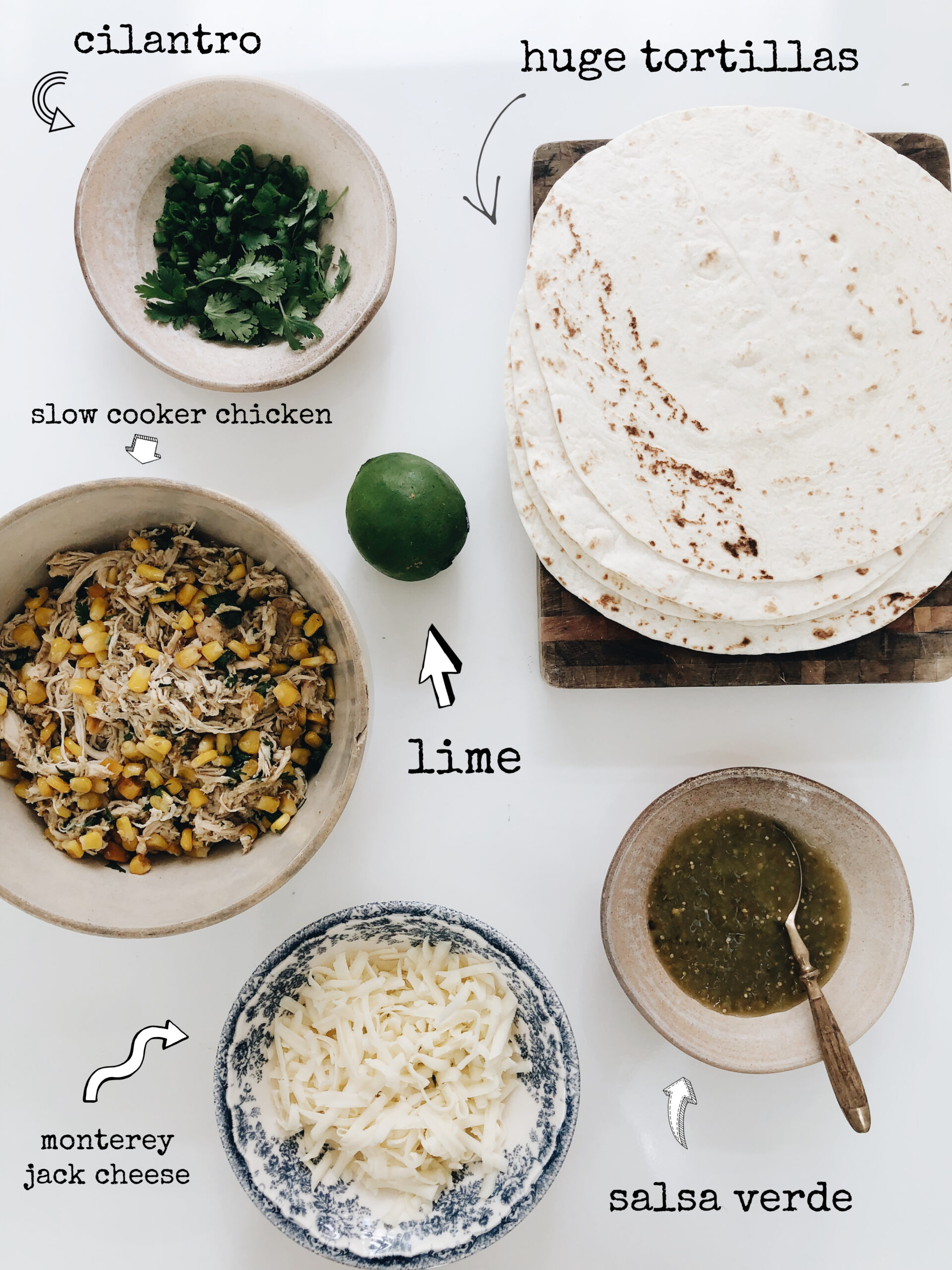 Find you some honkin' tortillas, because these are BURRITOS, man. Sometimes it's just what we have to do.
You'll save some extra salsa verde for the very end, but let me show you the chicken. It's so good. Watch this.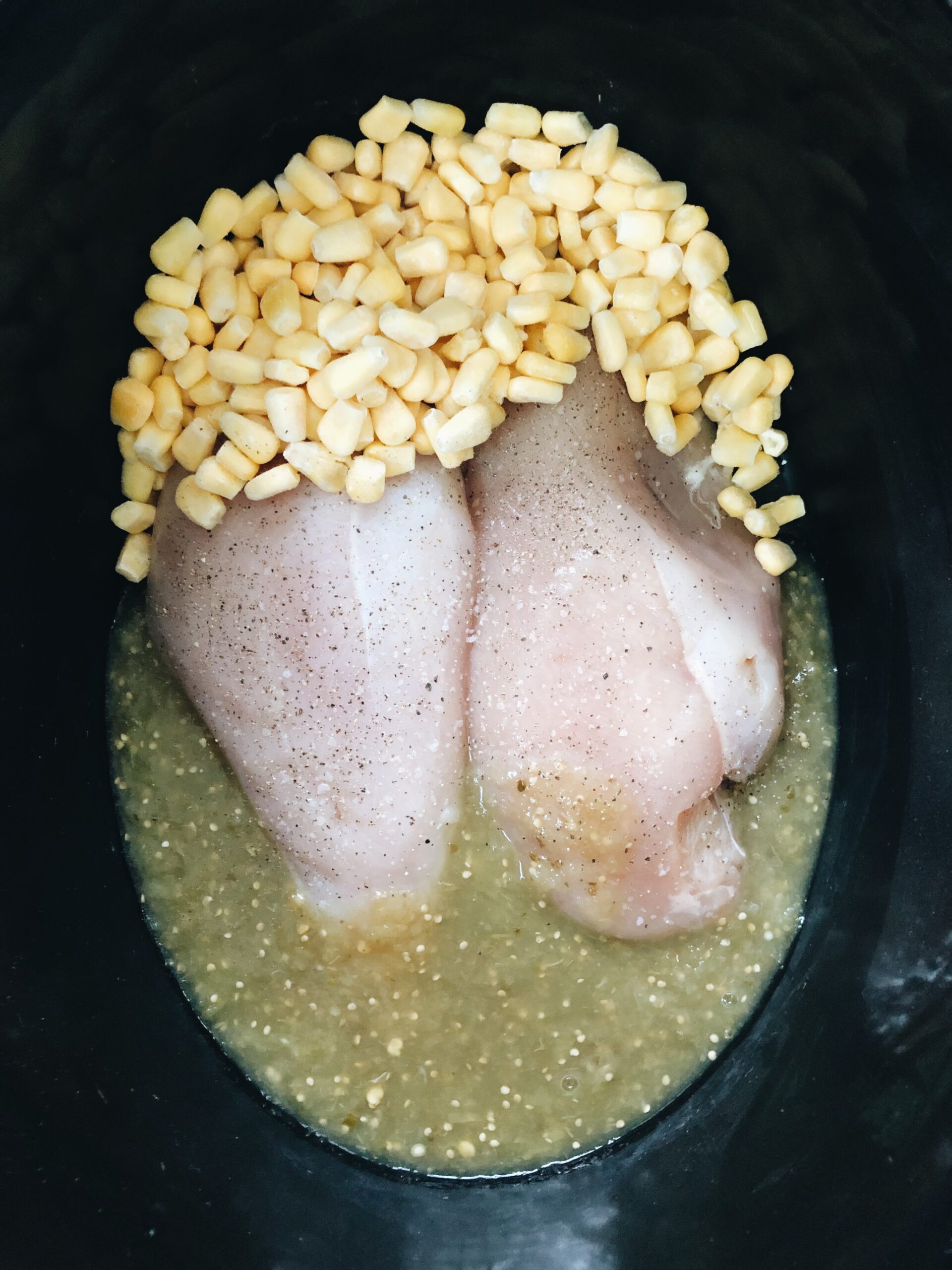 Chicken breasts + frozen corn + salsa verde. That's IT. Violently drop it all into your slow cooker, and depending on what kind of time you have, cook it on low all day, or high for just a few hours. Your call, bro.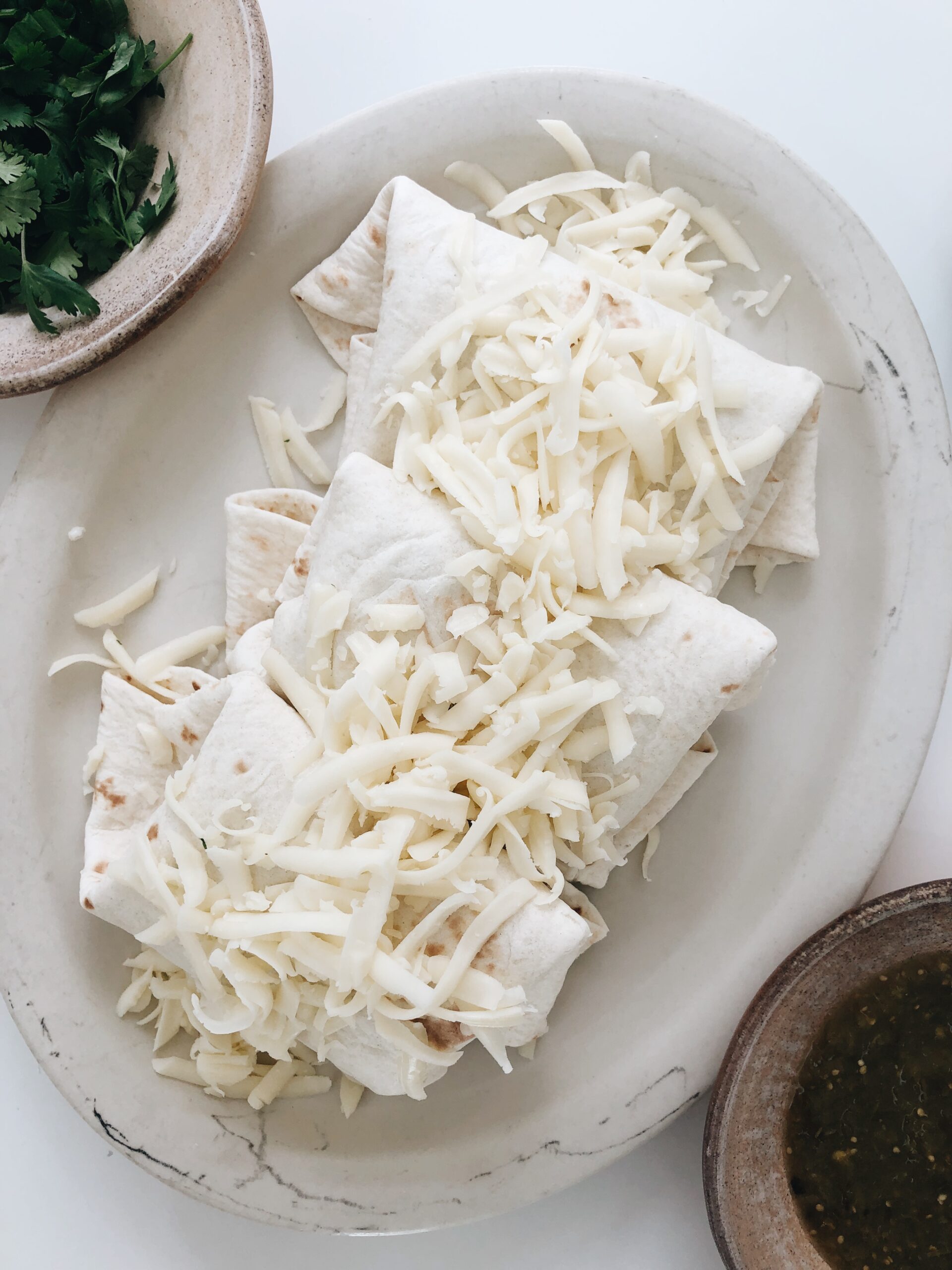 Then, you'll shreddy shred right in the pot, and add in some chopped cilantro and a bit of lime juice. This just wakes up that filling.
Then evenly divide the chicken among your gigantic tortillas, tuck in the sides and roll them up. Get it all in there nice and snug.
Oh! Add some grated Monterey Jack cheese to each burrito filling. You know how we do.
Then put extra cheese on top because we're about to broil these mothers.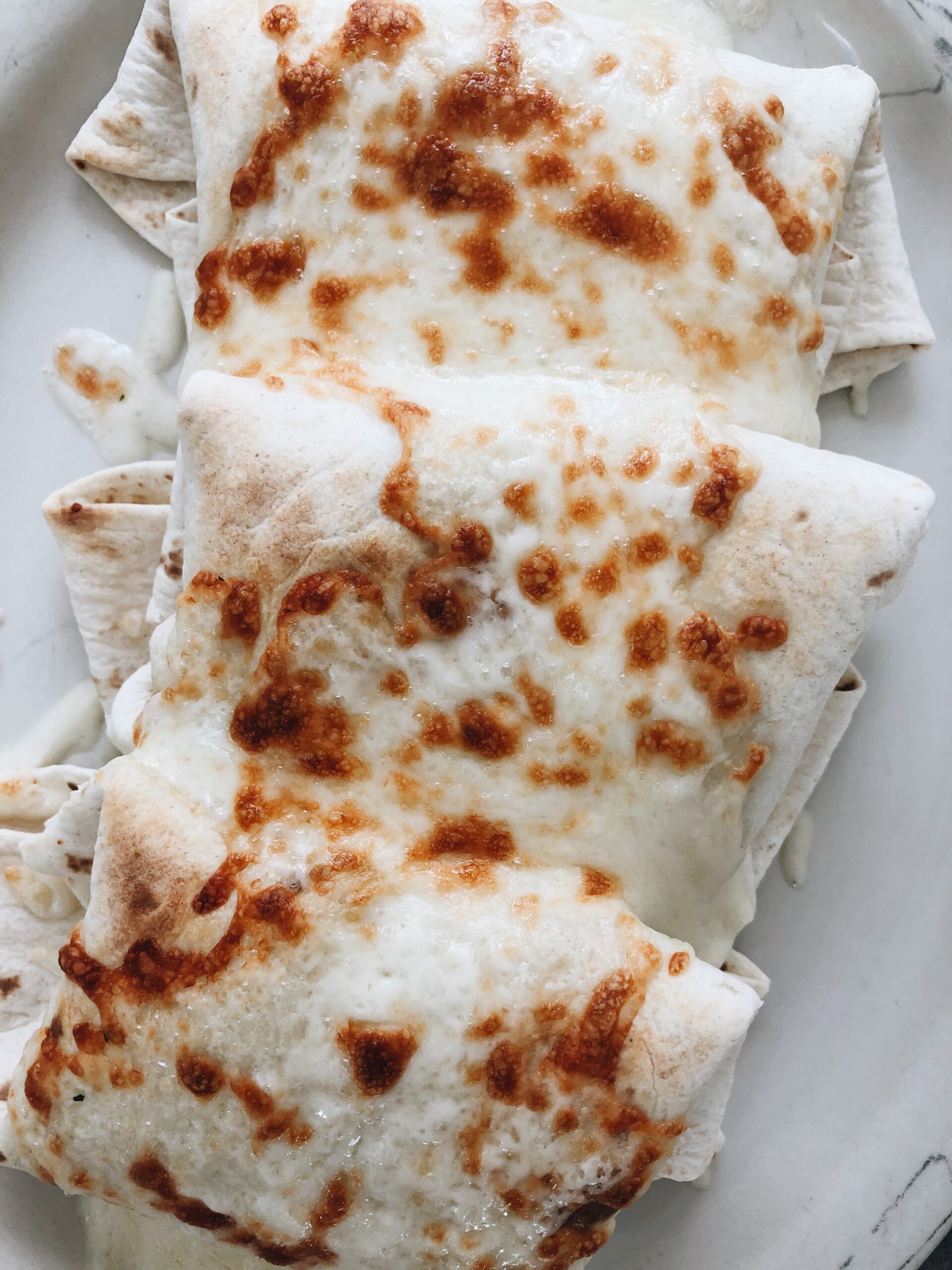 The tortillas are now crispy, that cheese is browned and bubbly, and you've lost all feeling in your lower body. Things are looking good, in other words.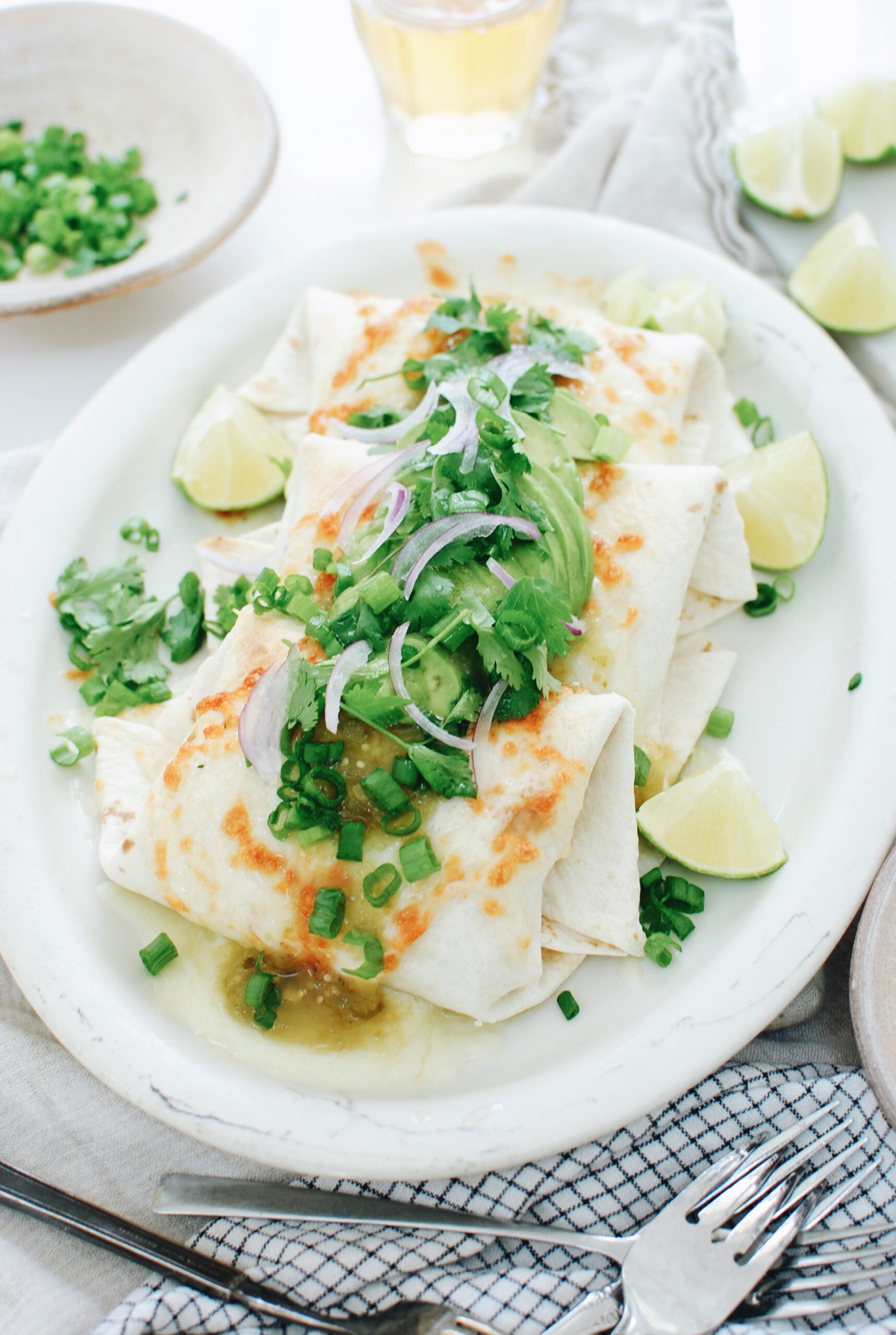 And then you just garnish! This is really however you want to do it. An extra drizzle of your salsa verde, some cilantro leaves, sliced scallions, some thinly sliced red onion, creamy avocado. Whatever gives you giddy pants.
I'll say though, with all the cool, crisp texture on top, you'll rightly lose your ever-loving mind when you tear into the burritos. The filling is warm and cheesy. Zingy with the salsa verde. It's honestly so good you might just punch your own face.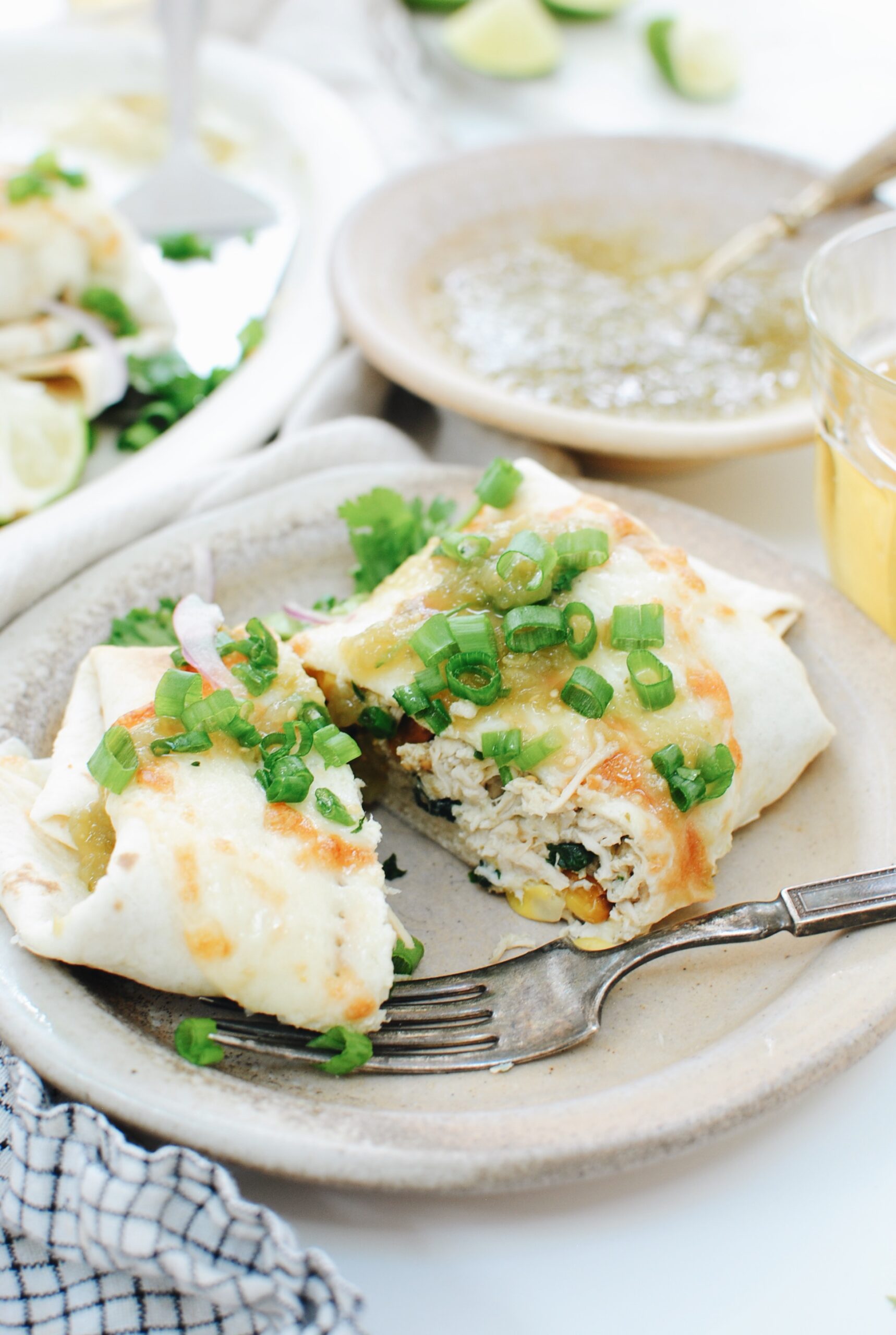 Freaking delicious. And remember, most of it's hands off until the very end. Which only takes like ten minutes to prep and broil. Weeknight heaven, I tell ya!
Your kids will flip out, too. I dare you to send me a picture of their faces.
You don't have to, never mind.
That got weird.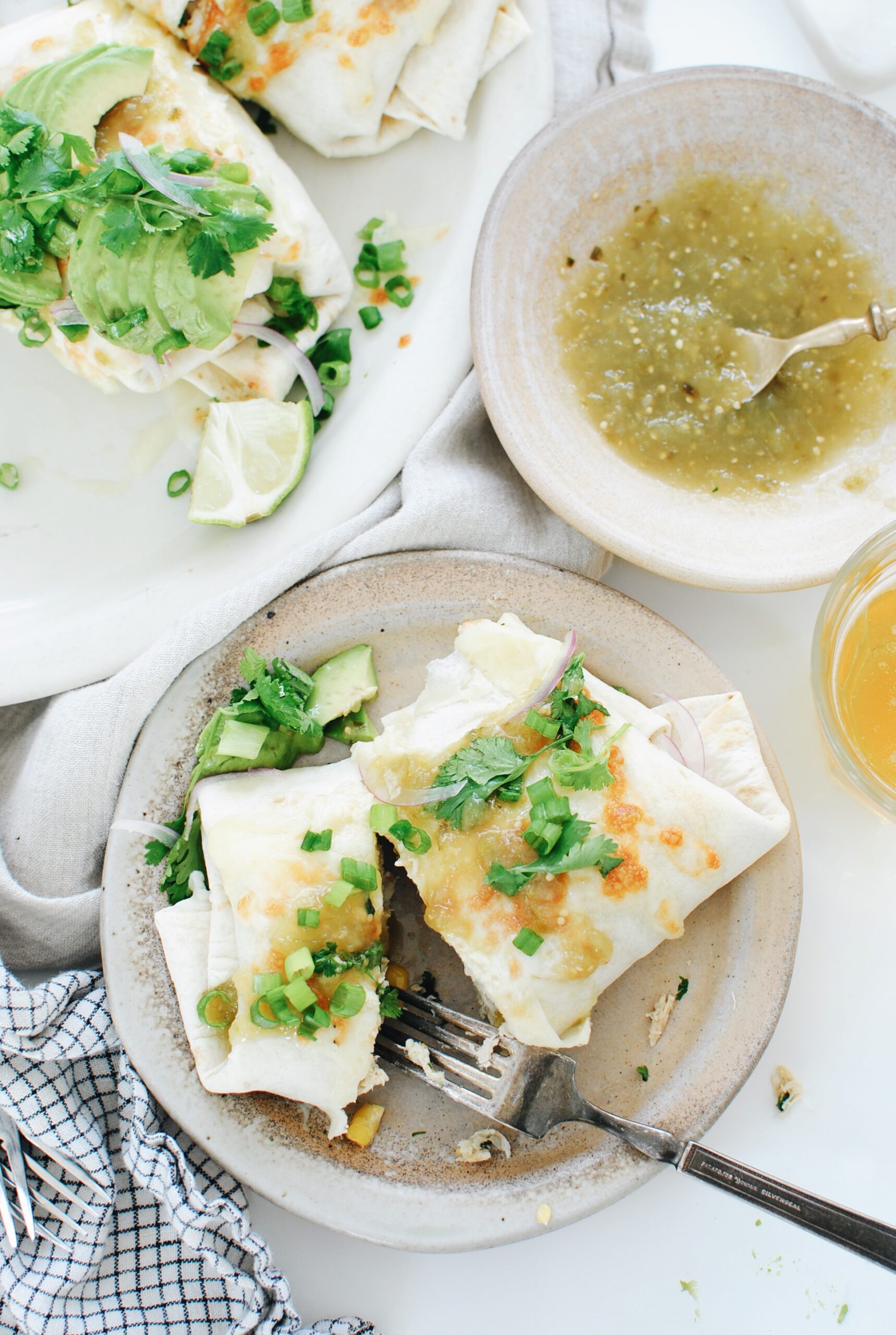 Dinner tomorrow night!
Slow Cooker Salsa Verde Chicken Burritos
Ingredients
1.25 pounds chicken breasts (two)
1 cup frozen corn
1 1/2 cup salsa verde, divided
2 cups shredded Monterey Jack cheese (from an 8 oz block)
6 large tortillas
1 lime
Cilantro and scallions, for garnish
Coarse salt
Instructions
In a slow cooker, combine the chicken, corn and 1 cup of the salsa verde. Season with a pinch of salt and cook on low for about six hours. Longer if you need!
Shred the chicken right in the slow cooker, and add two Tablespoons chopped cilantro, and the juice from half the lime.
Evenly divide the chicken mix among the tortillas, and top with a little bit of cheese. Wrap the burritos up and place them on a baking sheet or serving platter. Top with extra cheese and broil for just about two minutes, until the cheese is bubbly and browning.
Garnish with a drizzle of the extra salsa verde, cilantro and scallions! I even added thinly sliced red onion, but it's totally optional. (Do it) Squeeze the lime juice over it all and serve immediately!
Make six burritos.
7.8.1.2
528
https://bevcooks.com/2021/09/slow-cooker-salsa-verde-chicken-burritos/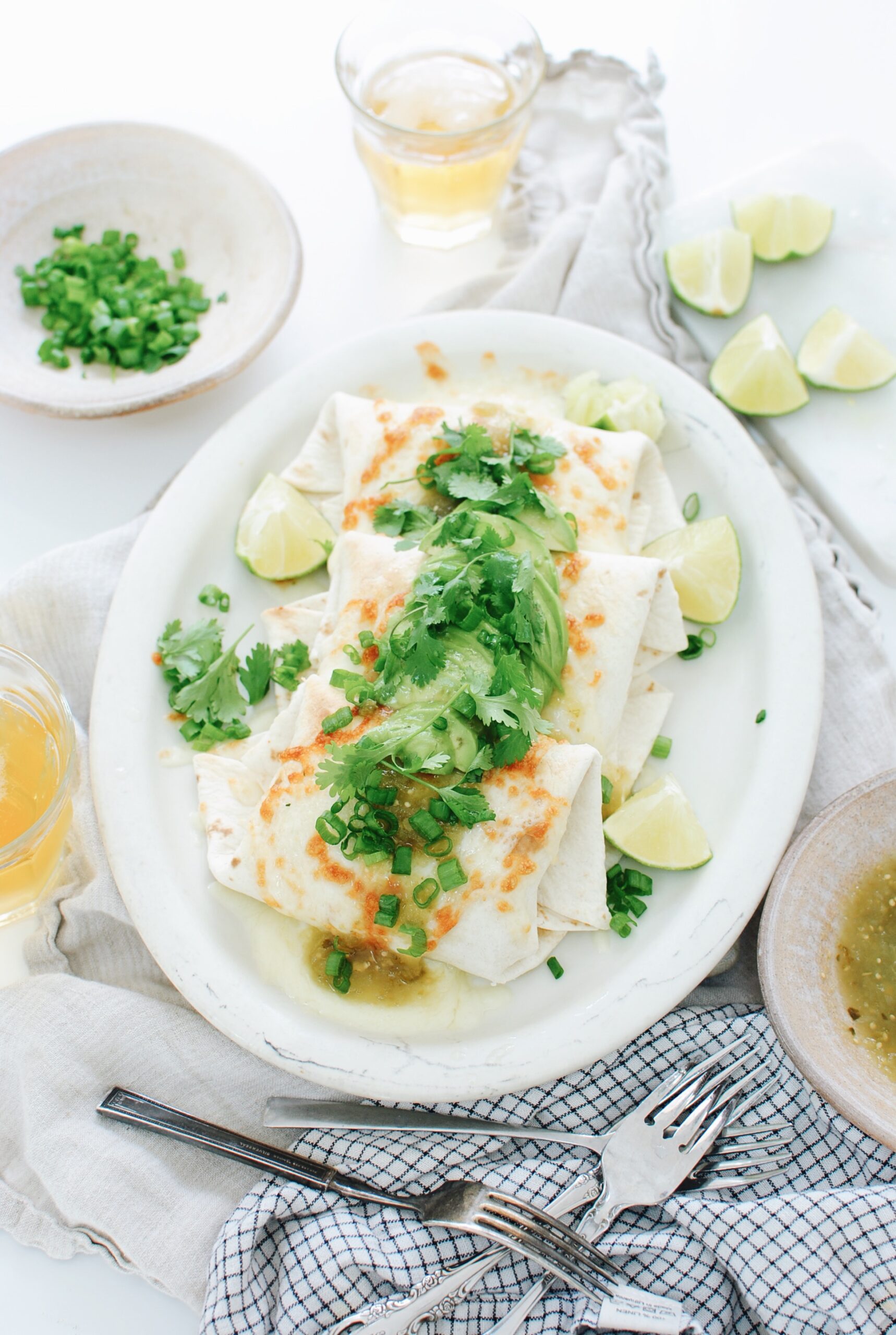 If you need a moment, I completely understand.