Monkey bread. Pull-apart biscuits. Biscuit bake. TOMATO TOMAHTO.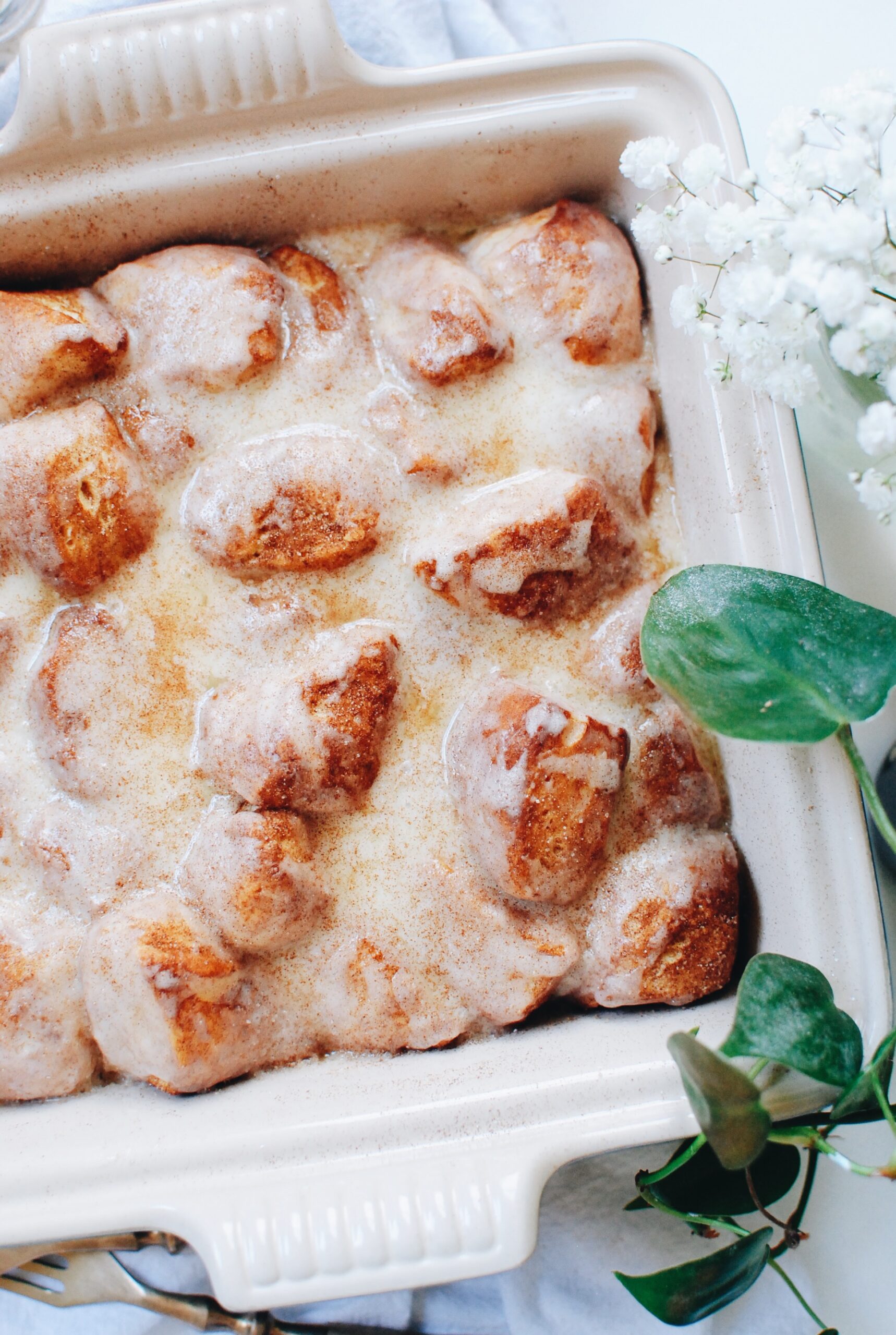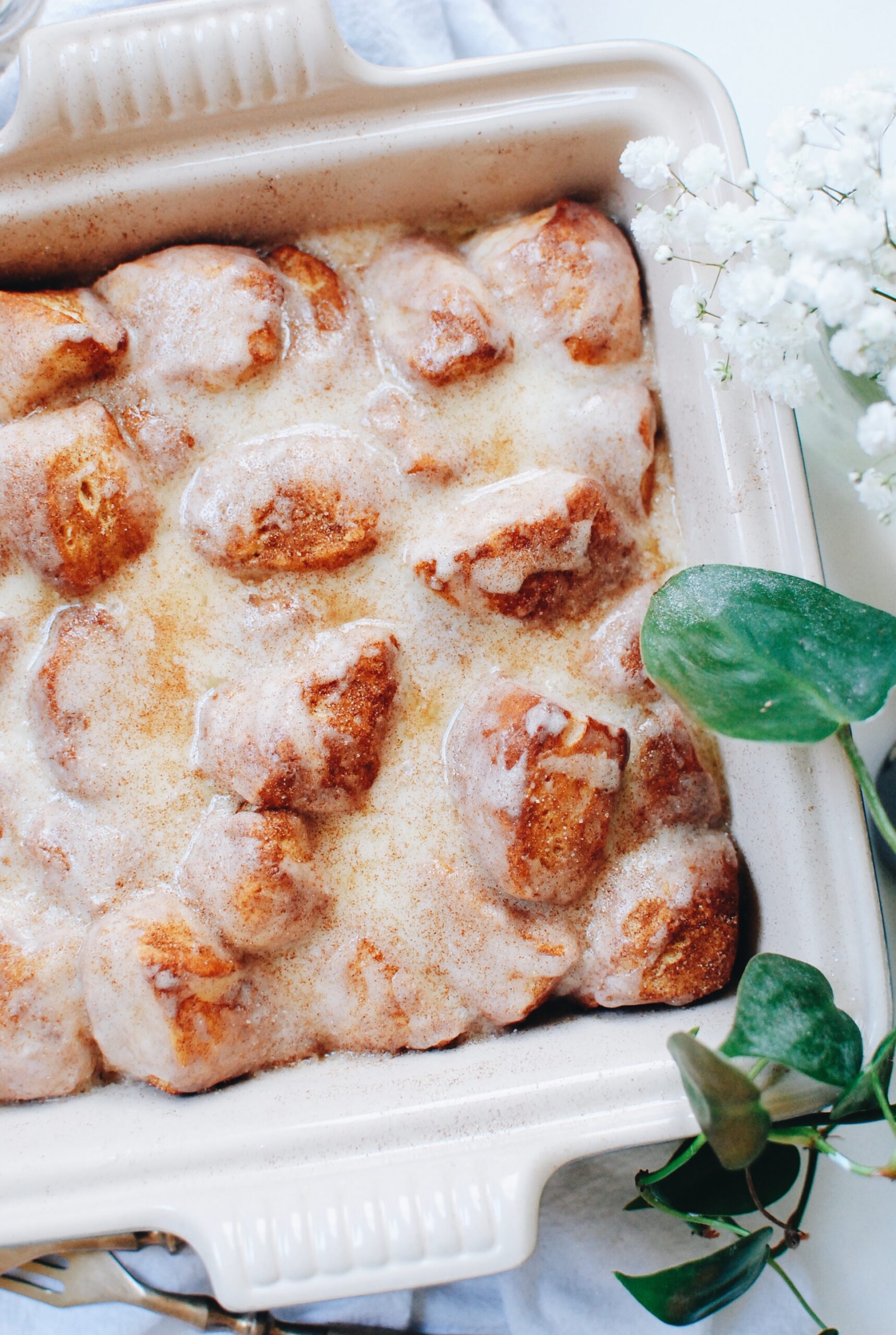 The important thing to know here is that this breakfast will beautifully destroy your world so go ahead and get excited now.
This is what I imagine for your life: Valentine's Day breakfast! It's on a Sunday this year, so take your time. Put on some jazz. Light a candle. Get a crossword puzzle sprawled out on the table while you nurse a hot coffee. And make this biscuit bake. Because look how simple this truly is.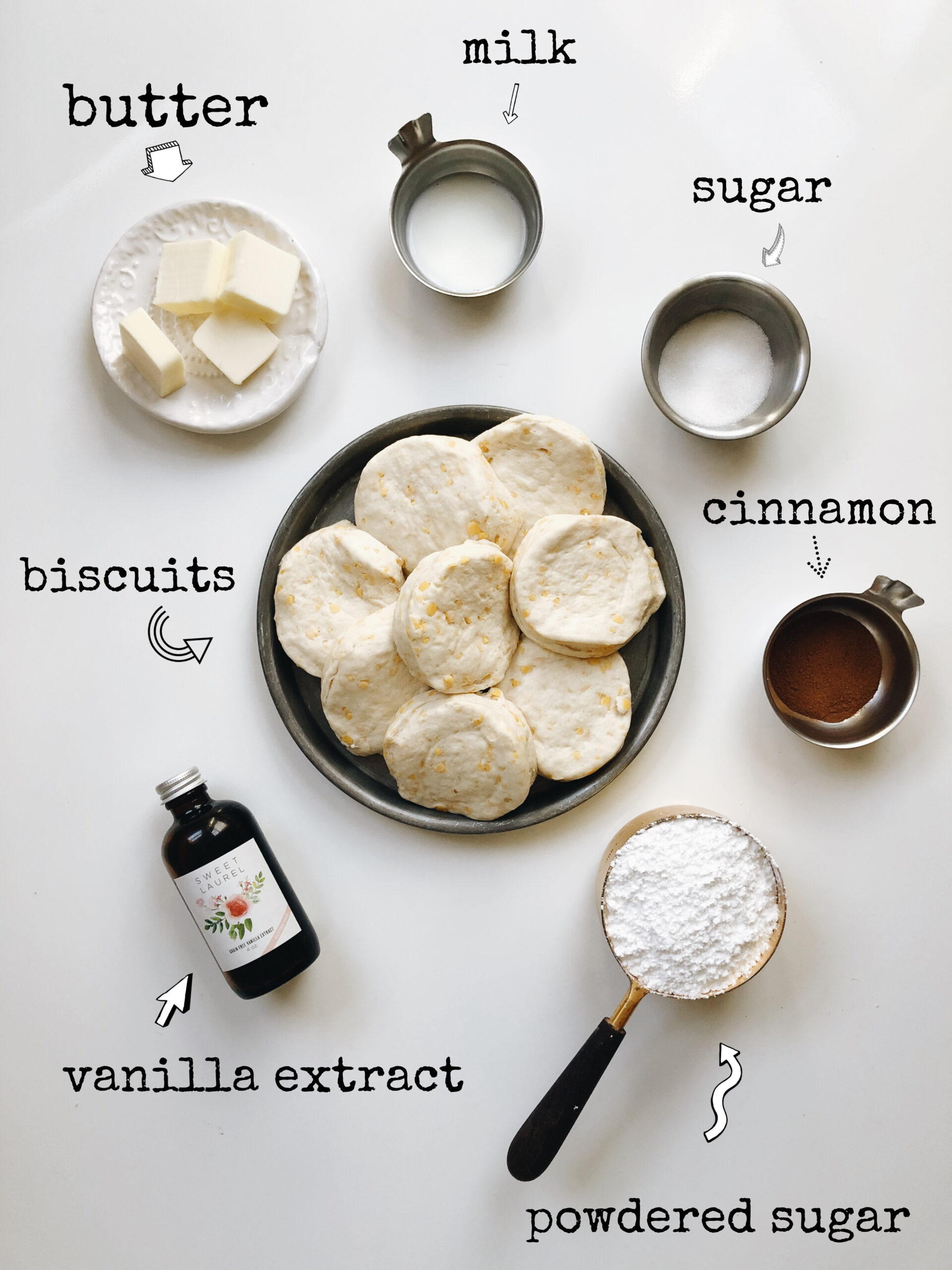 This is Aaron's recipe, by the way. He's made it a few times on random weekends (and Christmas day, per the request of the unhinged jaws of foaming children mouths), and I gotta say, it's outrageous.
There are two things that really make it. 1) The cinnamon/sugar dusting over the quartered biscuits. Who doesn't like a good cinnamon/sugar dusting? And 2) the buttery, sugary homemade icing that blankets the puffed, flaky biscuits at the very end. You'll completely fall apart.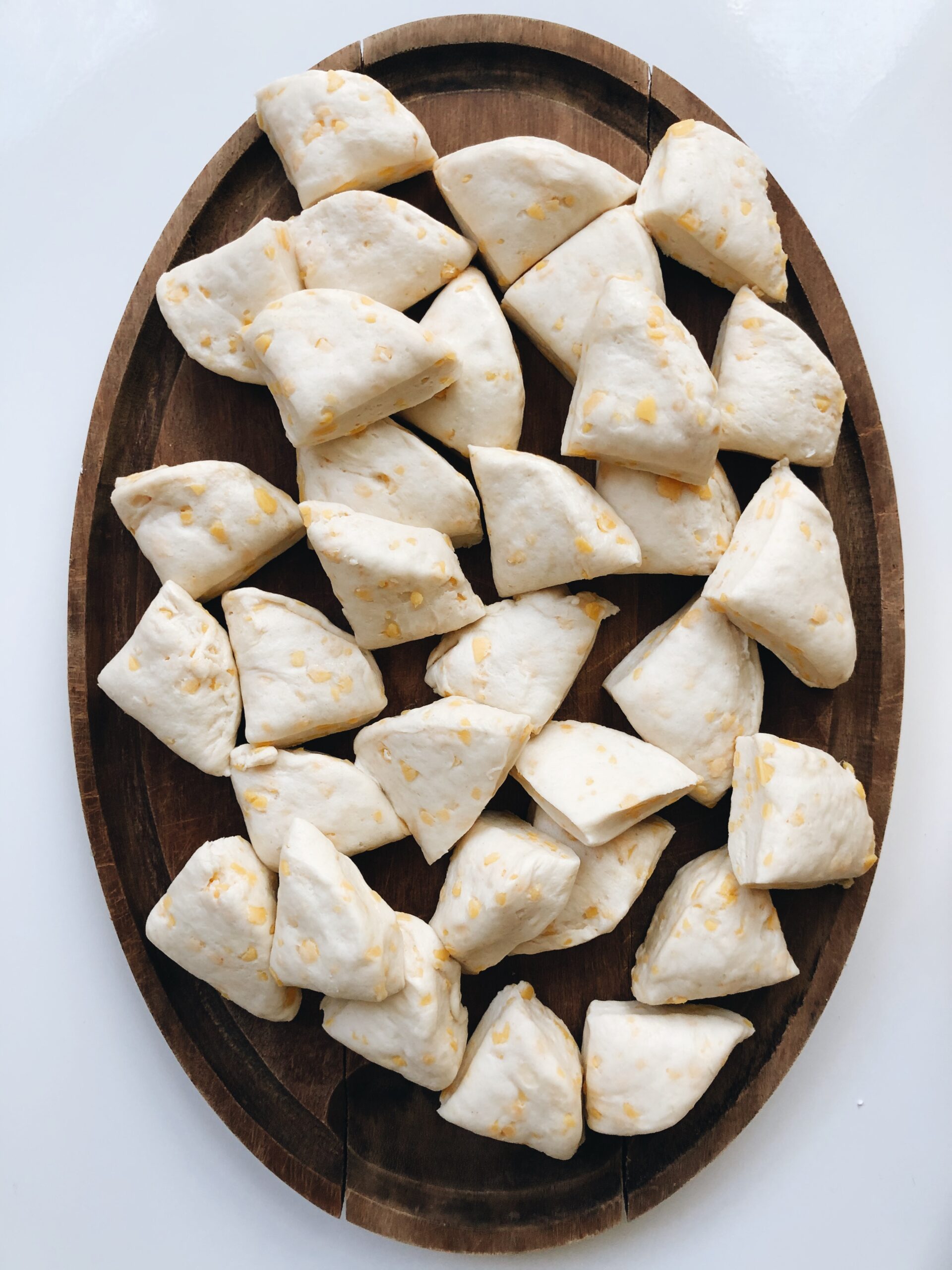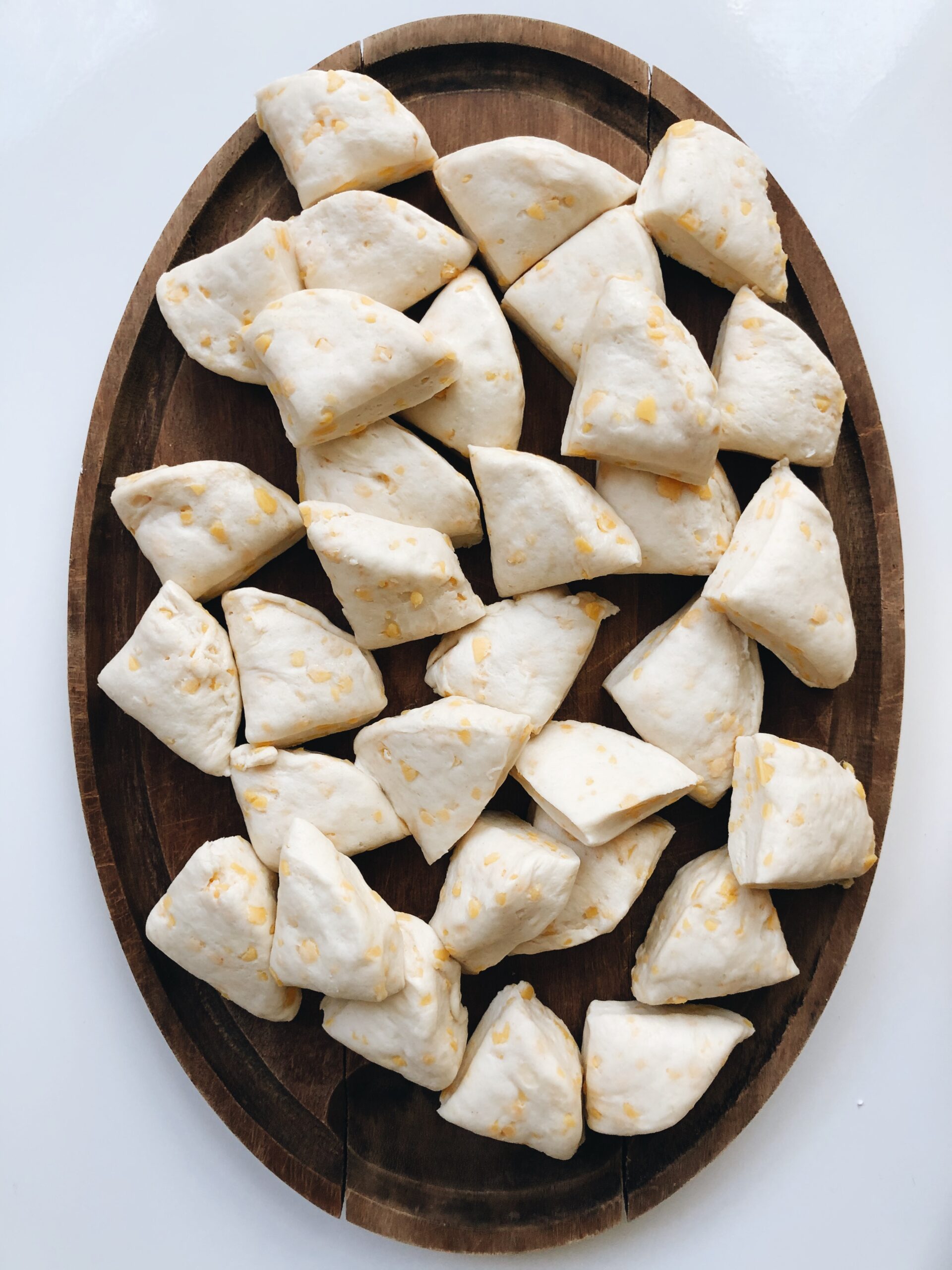 So instead of tearing the biscuits, just quarter them with a knife. These are straight from a can because who honestly cares.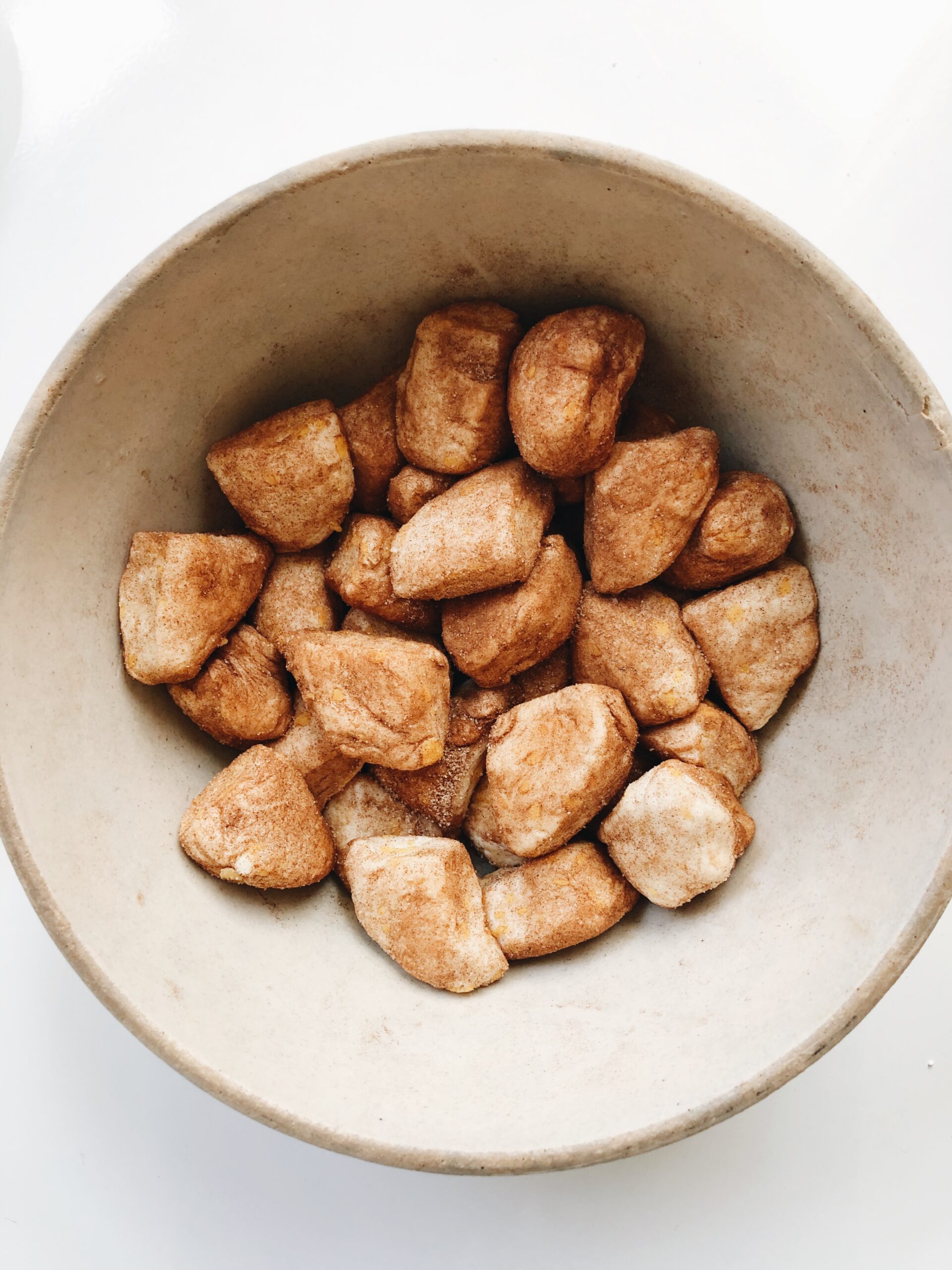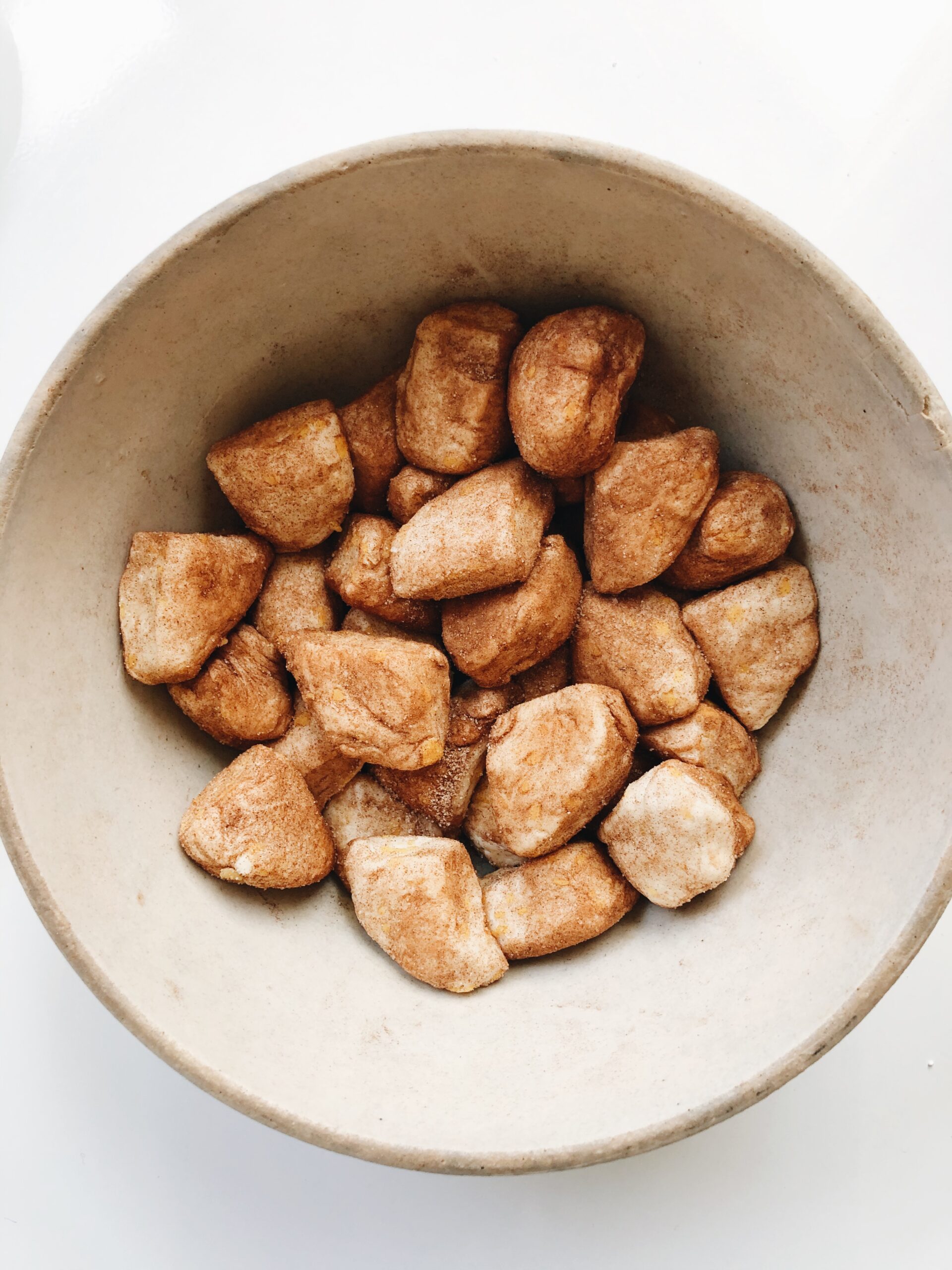 Then you'll toss them with (most of) the cinnamon/sugar mix. (save some for some sprinkling at the very end!) As evenly as you can. This is a rustic life event, so don't overthink it. Just be happy.
Okay, while the biscuits are piled into a small casserole dish, slightly overlapping each other, baking in a hot oven, you'll whip up the icing. It's painfully easy.
Just watch.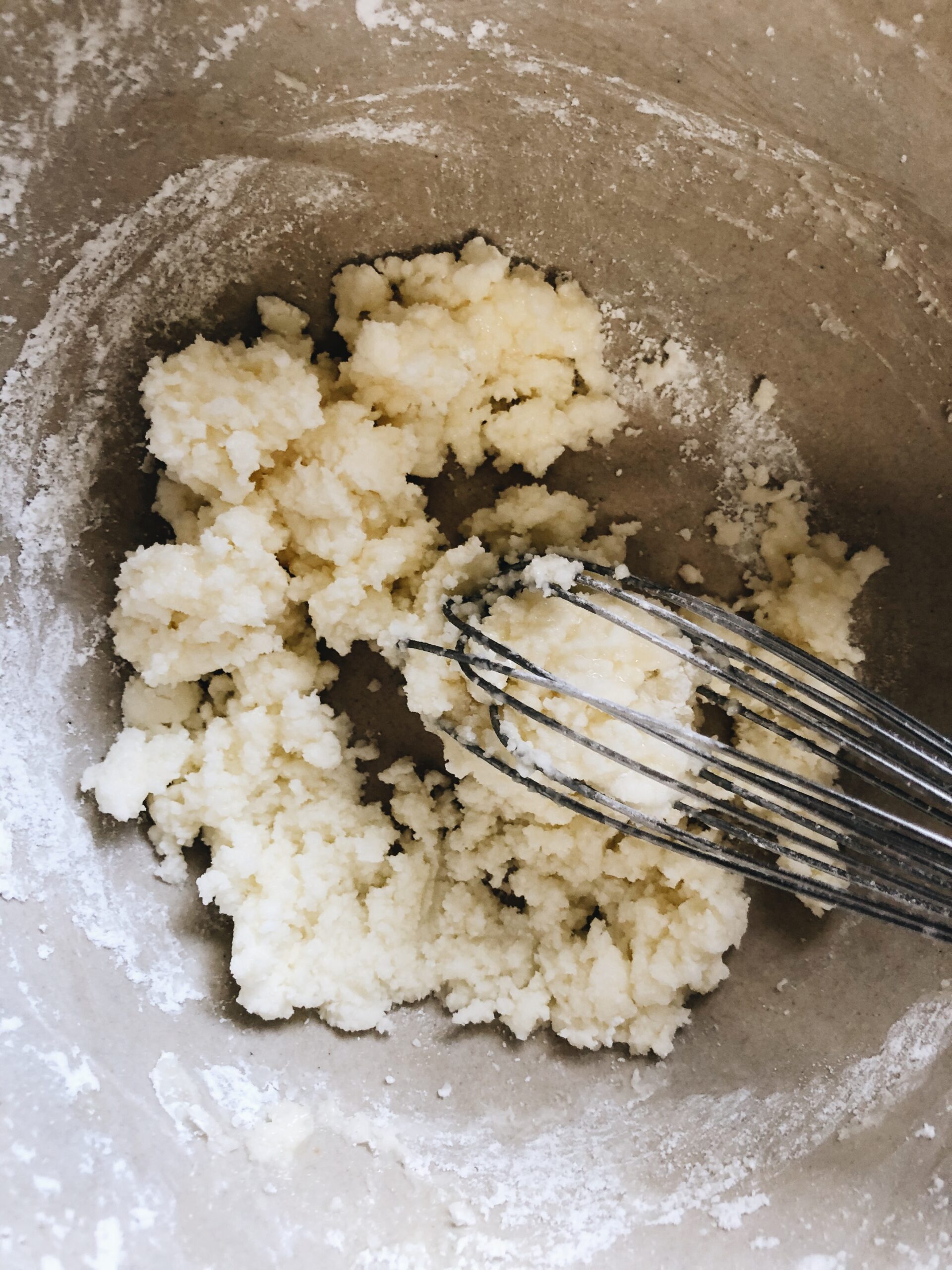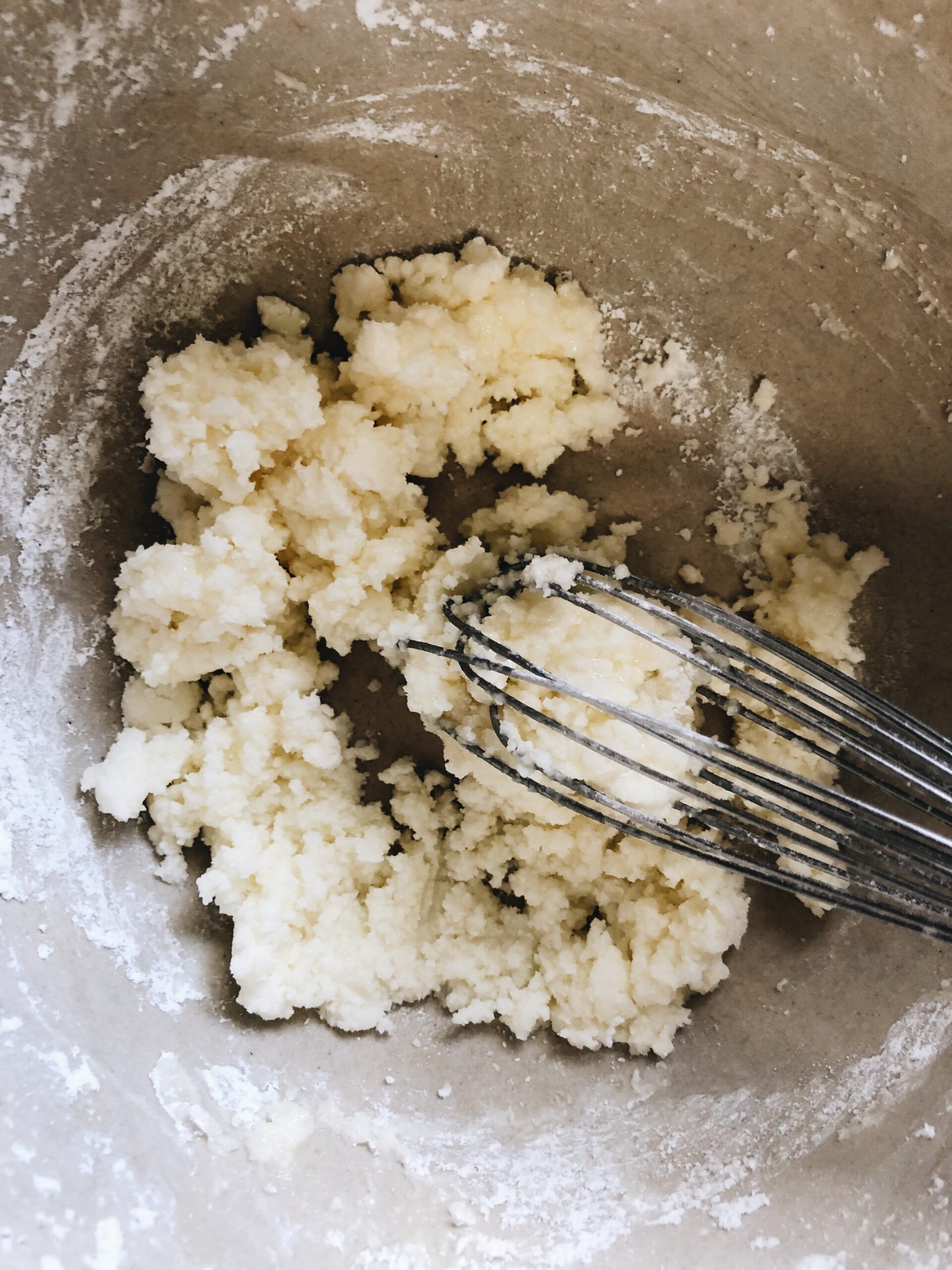 So this is just the powdered sugar + melted butter. It will look like a crumbly paste right at first. And that's completely okay, because we're about to add milk and vanilla and Milli Vanilli. Maybe not that last part. But put them on, now that we're thinking about it. (lip syncing sold separately)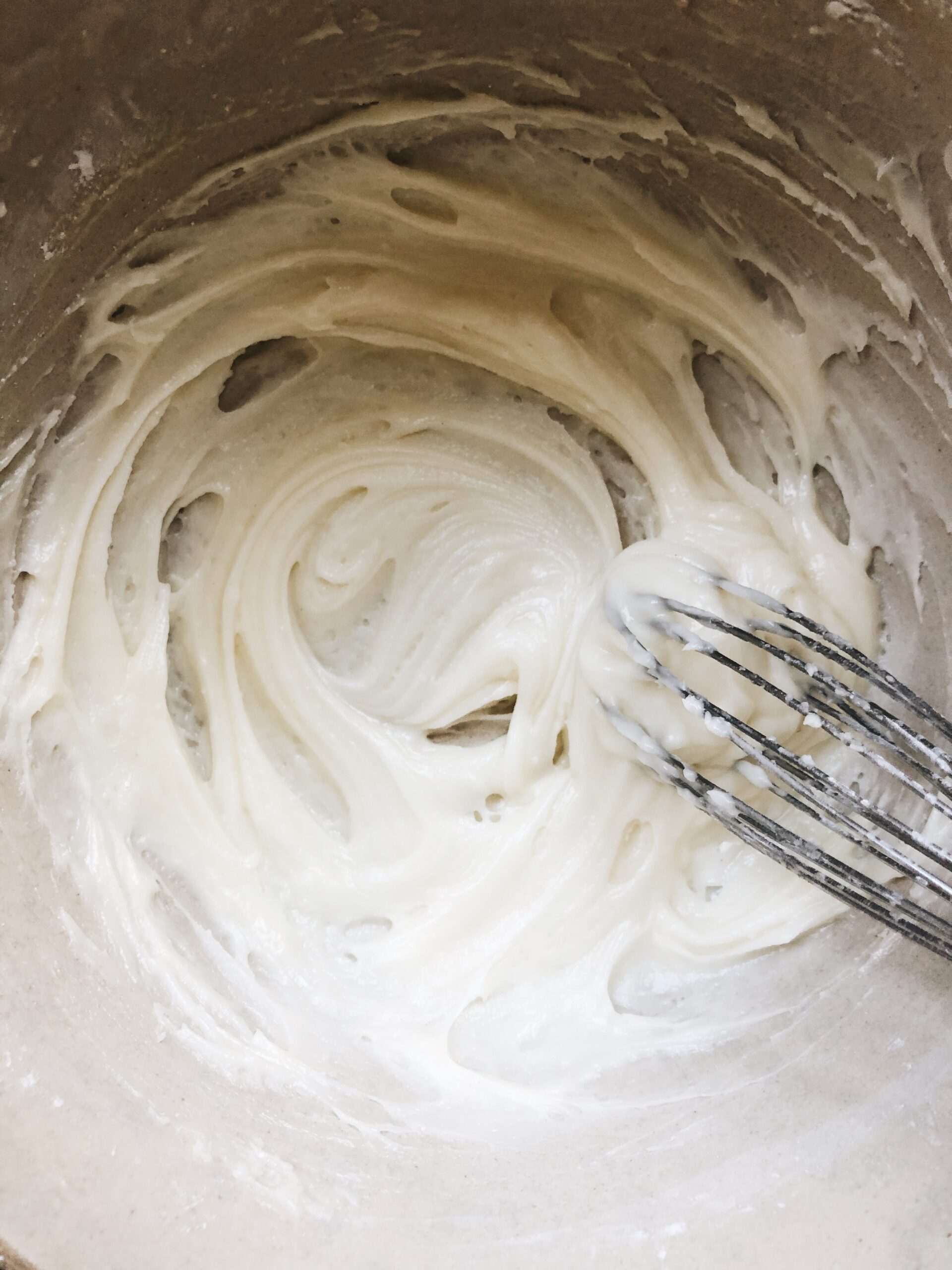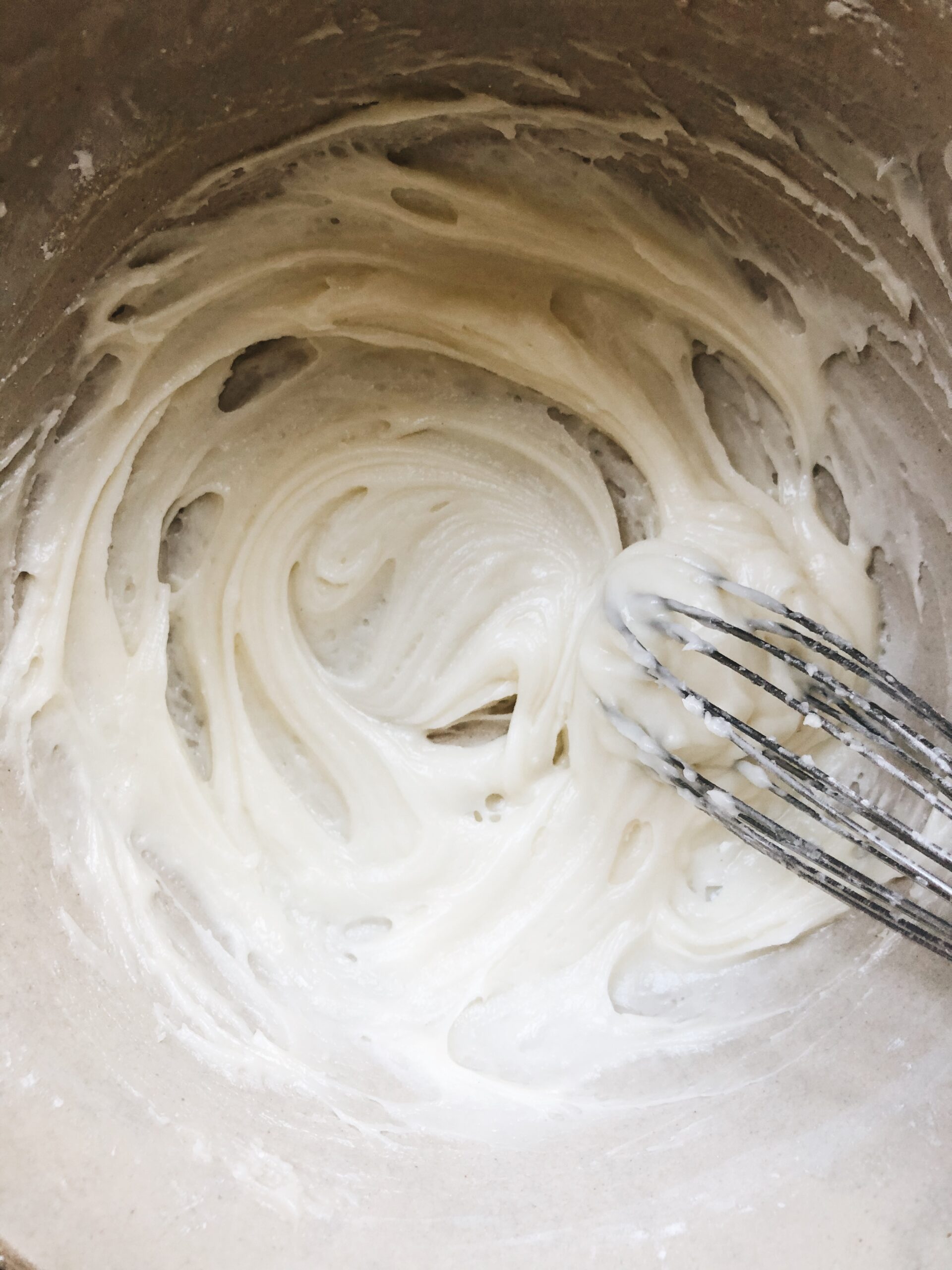 Once you add that tiny splash of milk and vanilla, boom – icing!
Taste it.
UGHHHHHHH. I know. We'll blame it on the rain.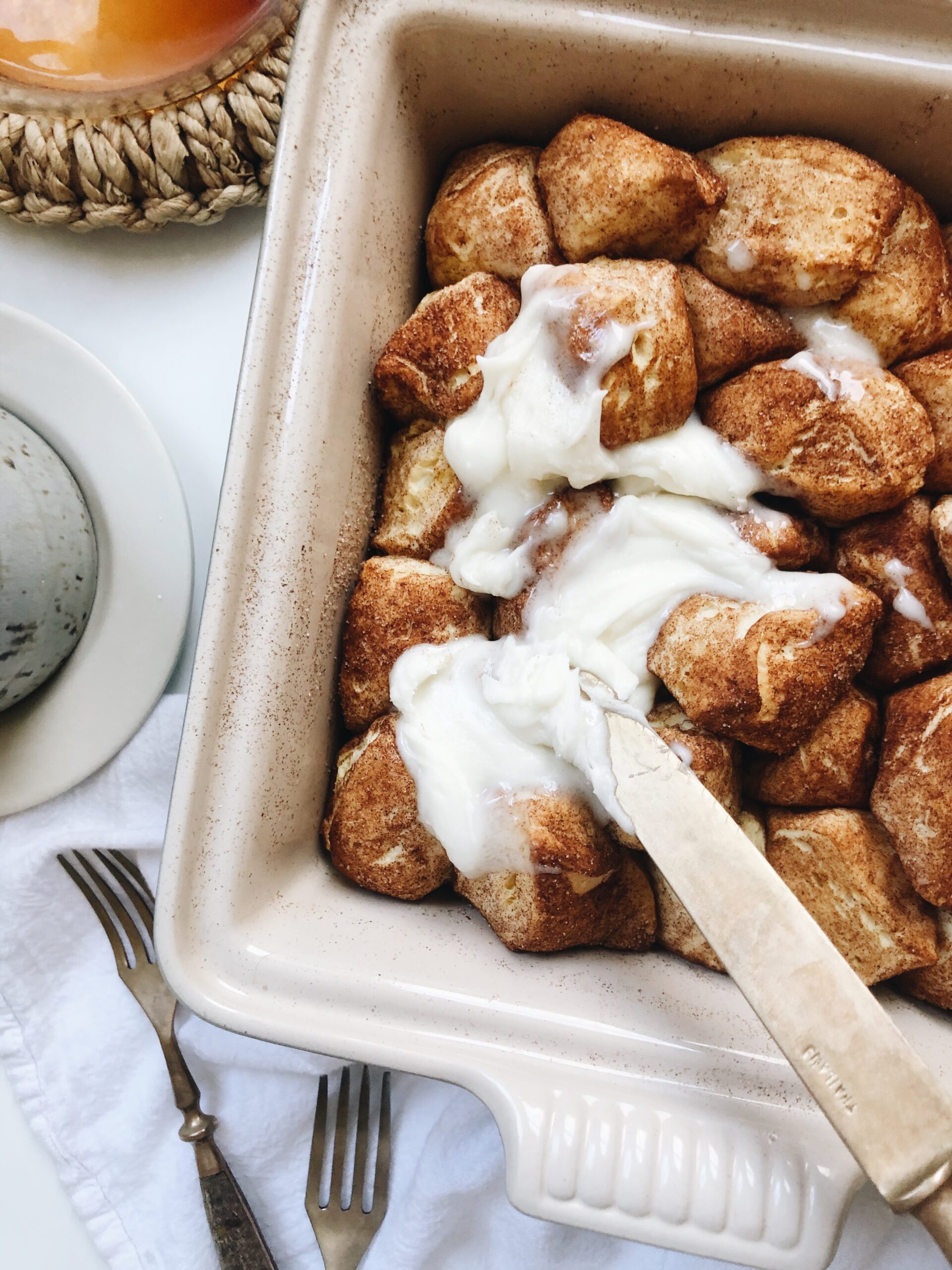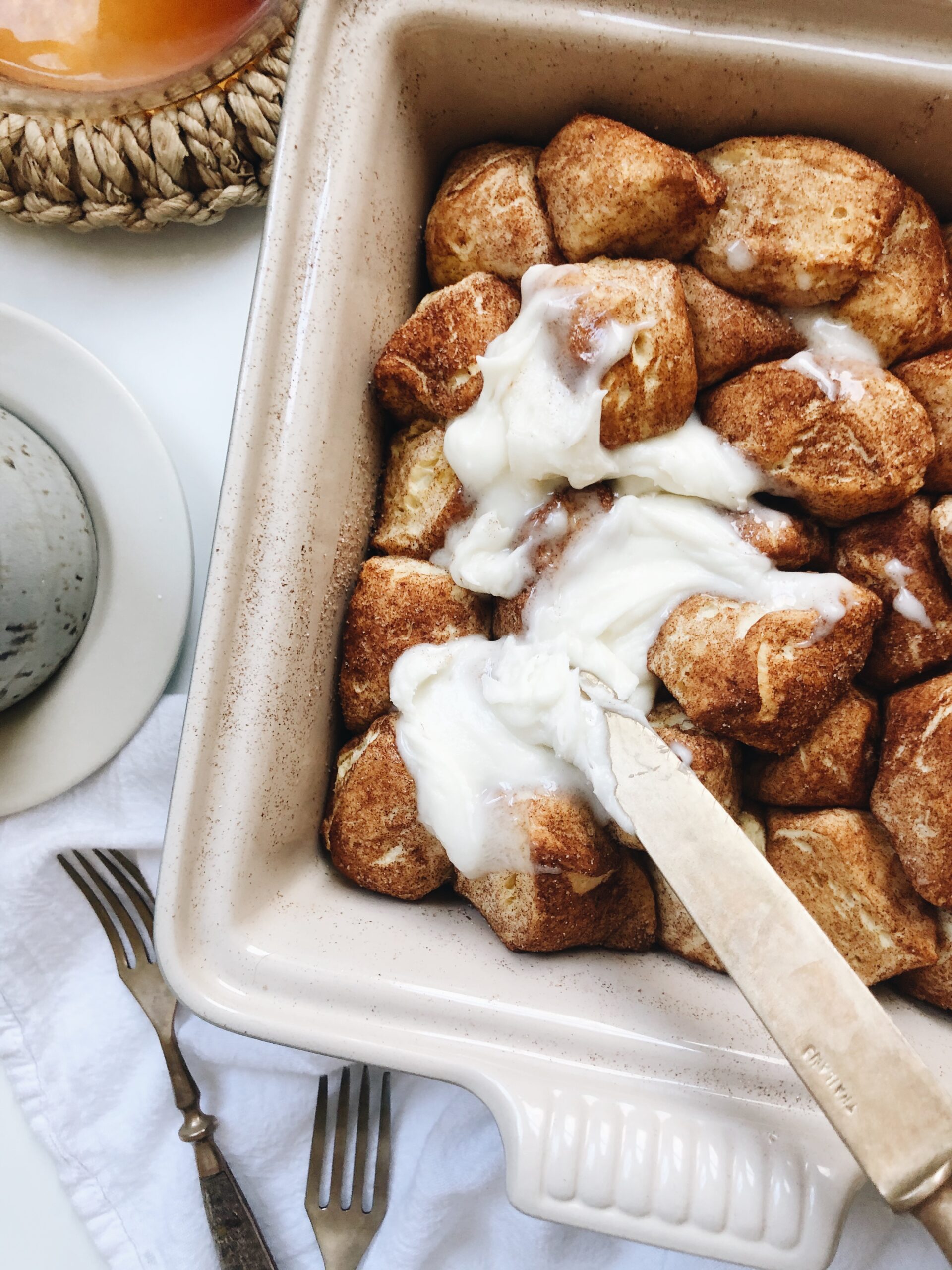 Then you just spread the icing over the warm biscuits until you can't see straight or feel your upper torso. Just like that. You got it.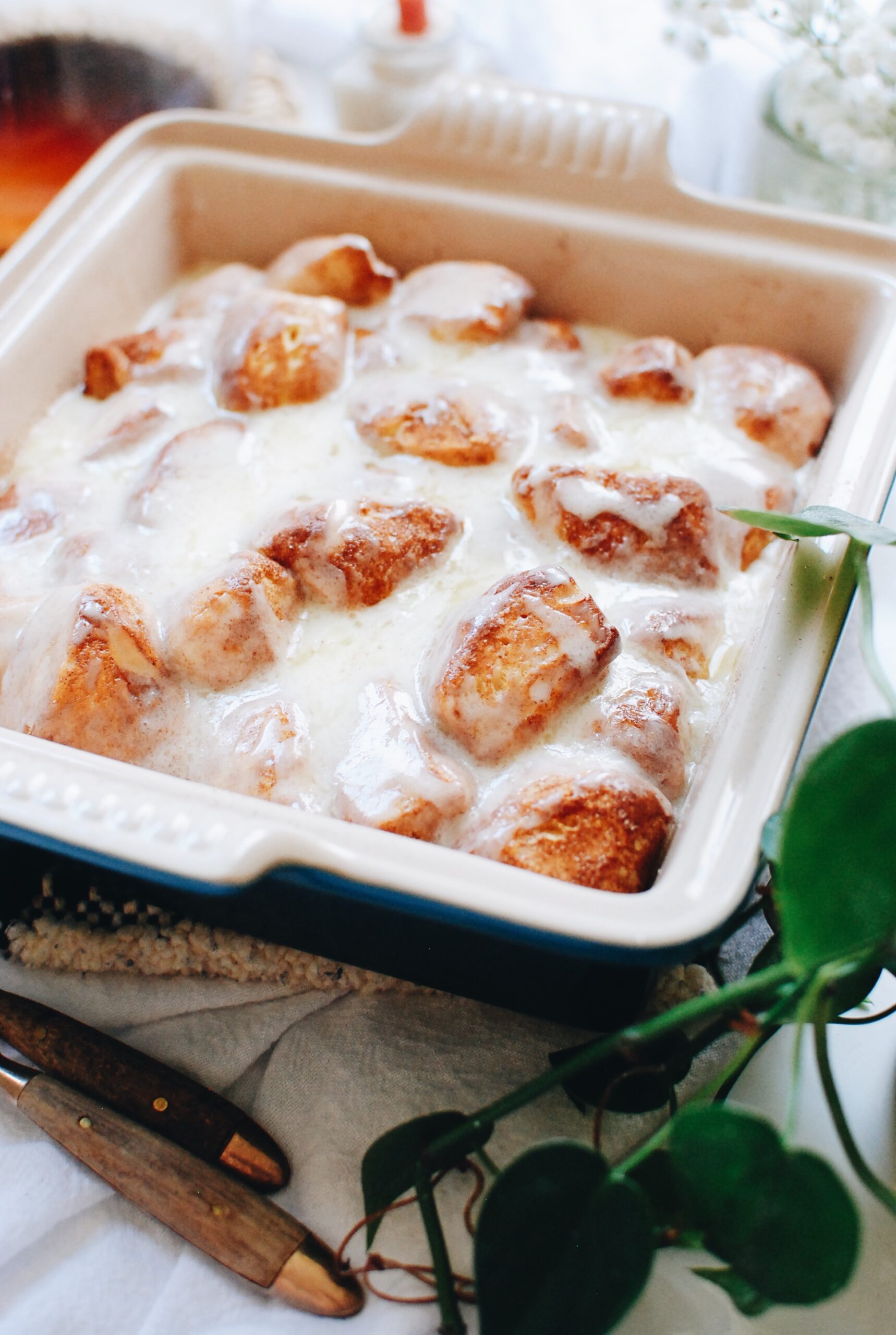 Well hello, darling, are you ever stunning.
So this is what you can do. Eat (inhale) them just as is. Or you can finish it all off with another sprinkle of the cinnamon/sugar dusting. Either/or. It matters not. Let your inner soul fairies govern this move.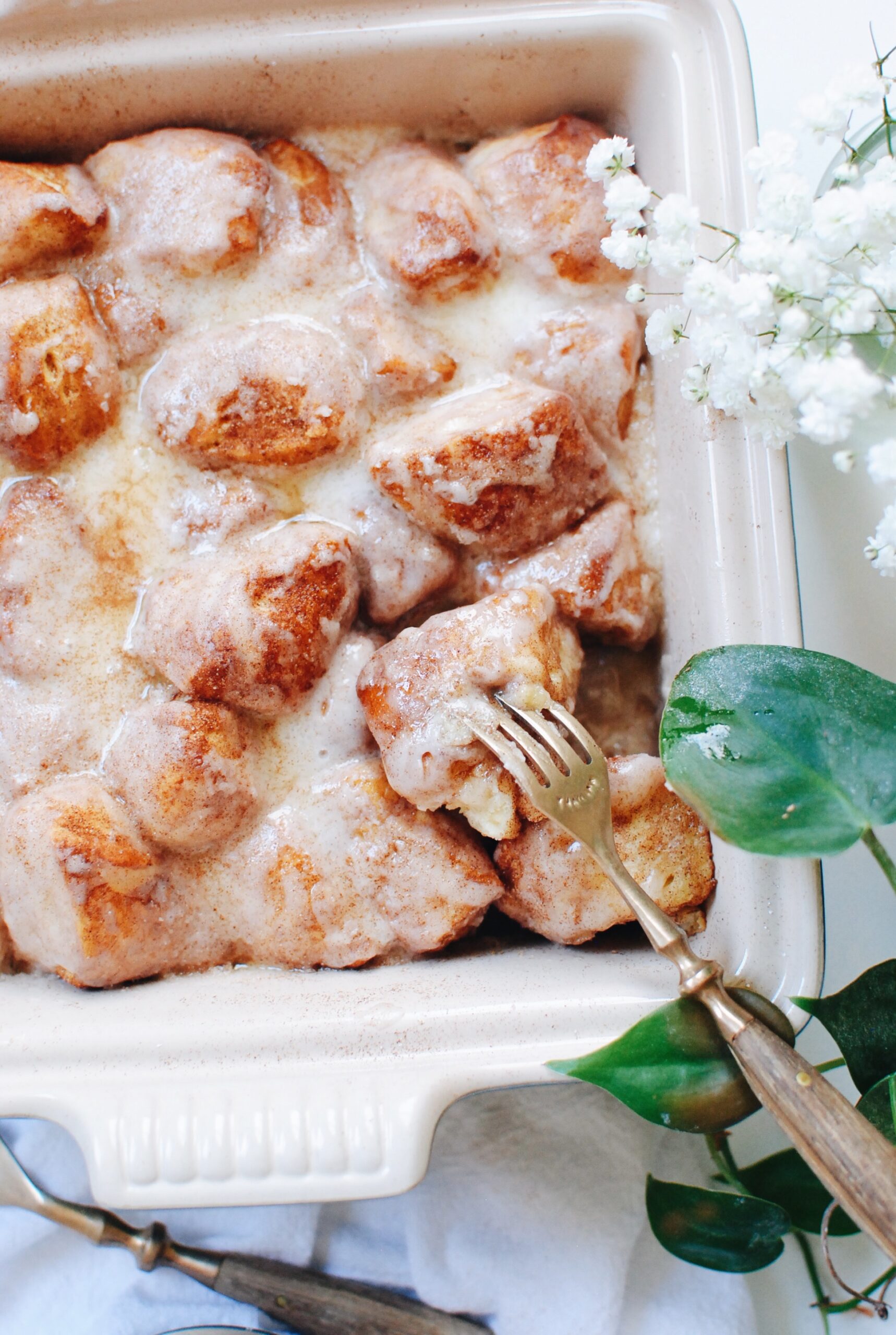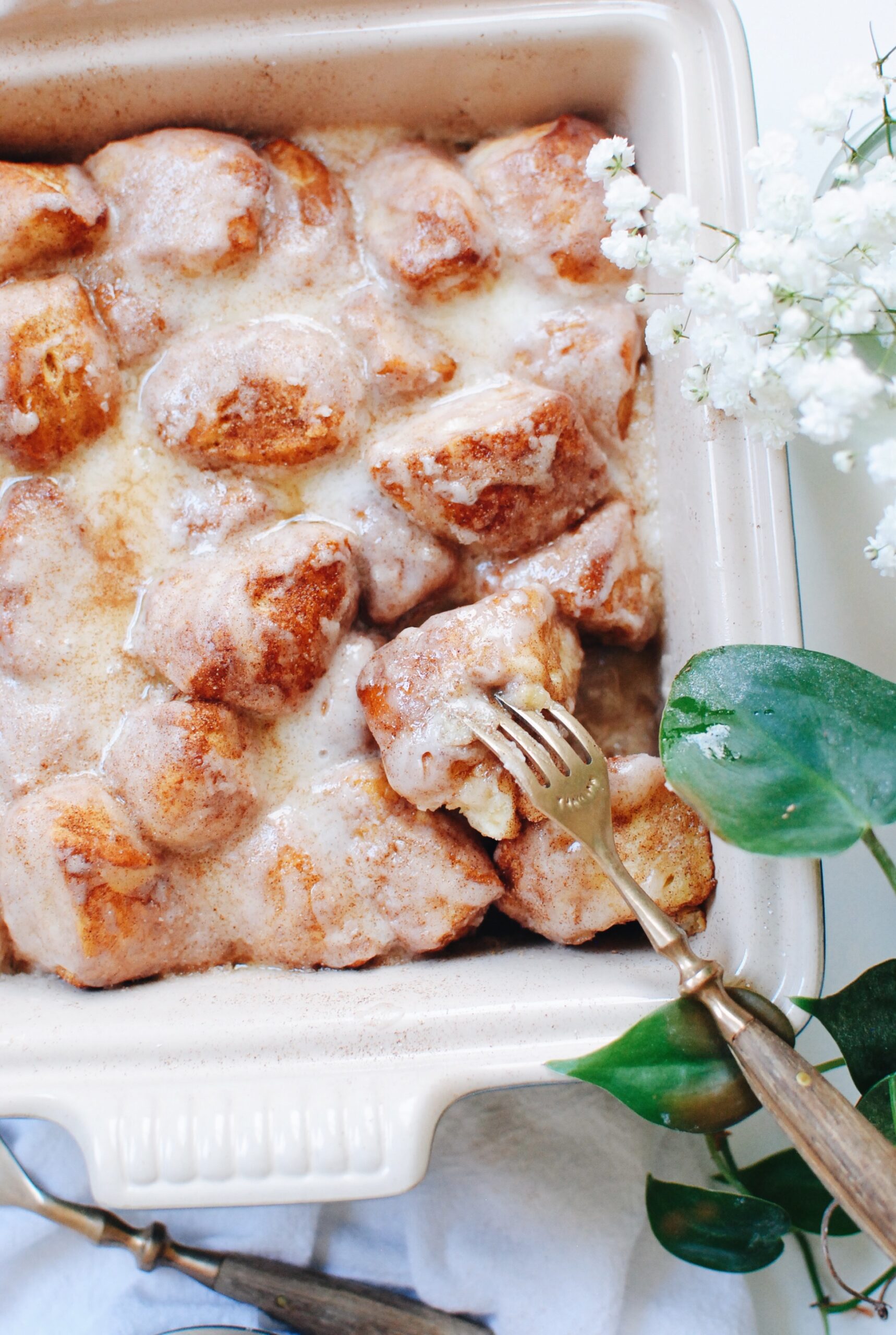 What happens in that icing as the butter melts ever so slightly, so the whole thing becomes a gorgeous glossy coating, and it's just stupid delicious.
I cannot wait for you.
Obviously you can serve this a plate of fluffy scrambled eggs, salty lox with thinly sliced red onion and crispy capers, extra coffee. You know how to do this.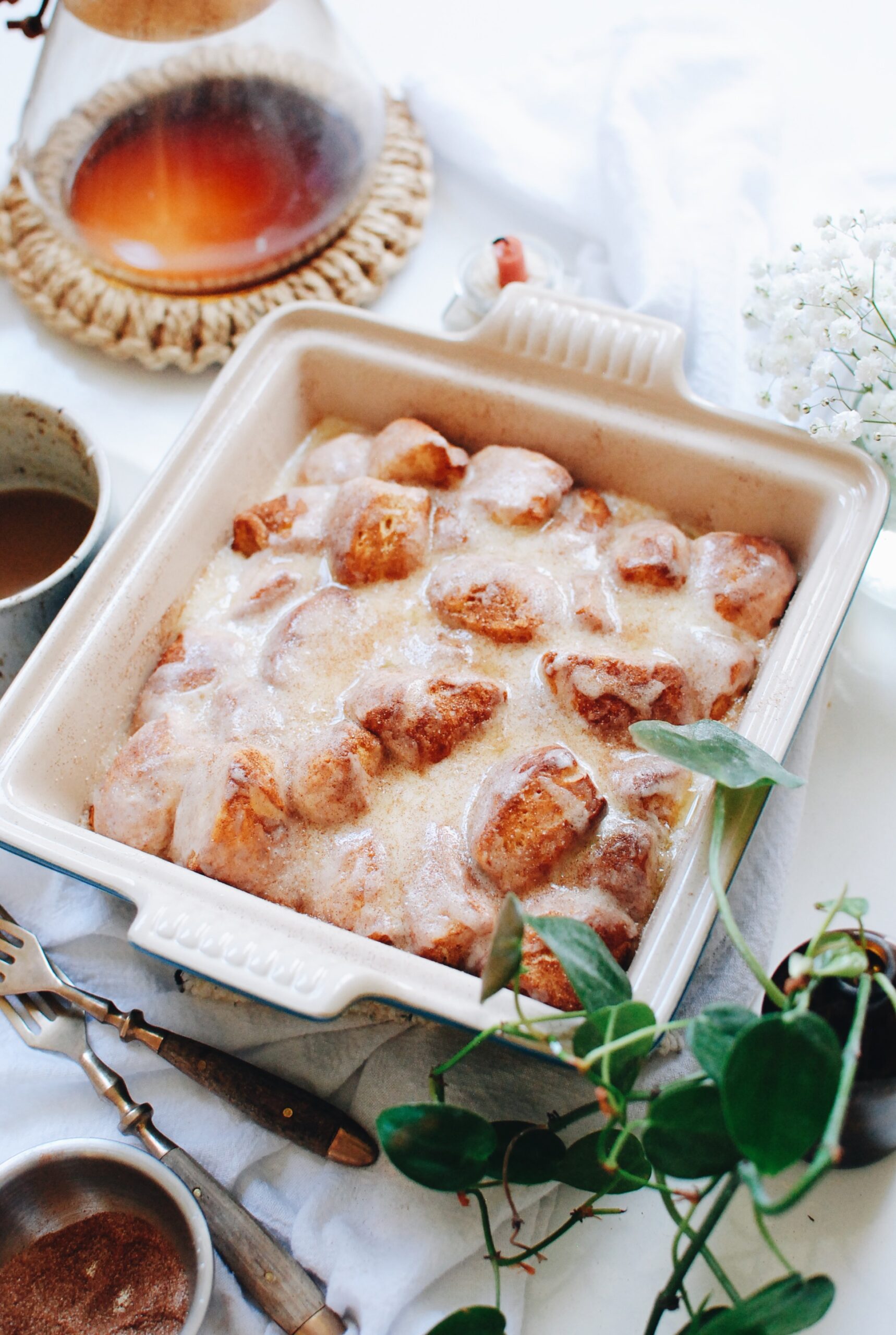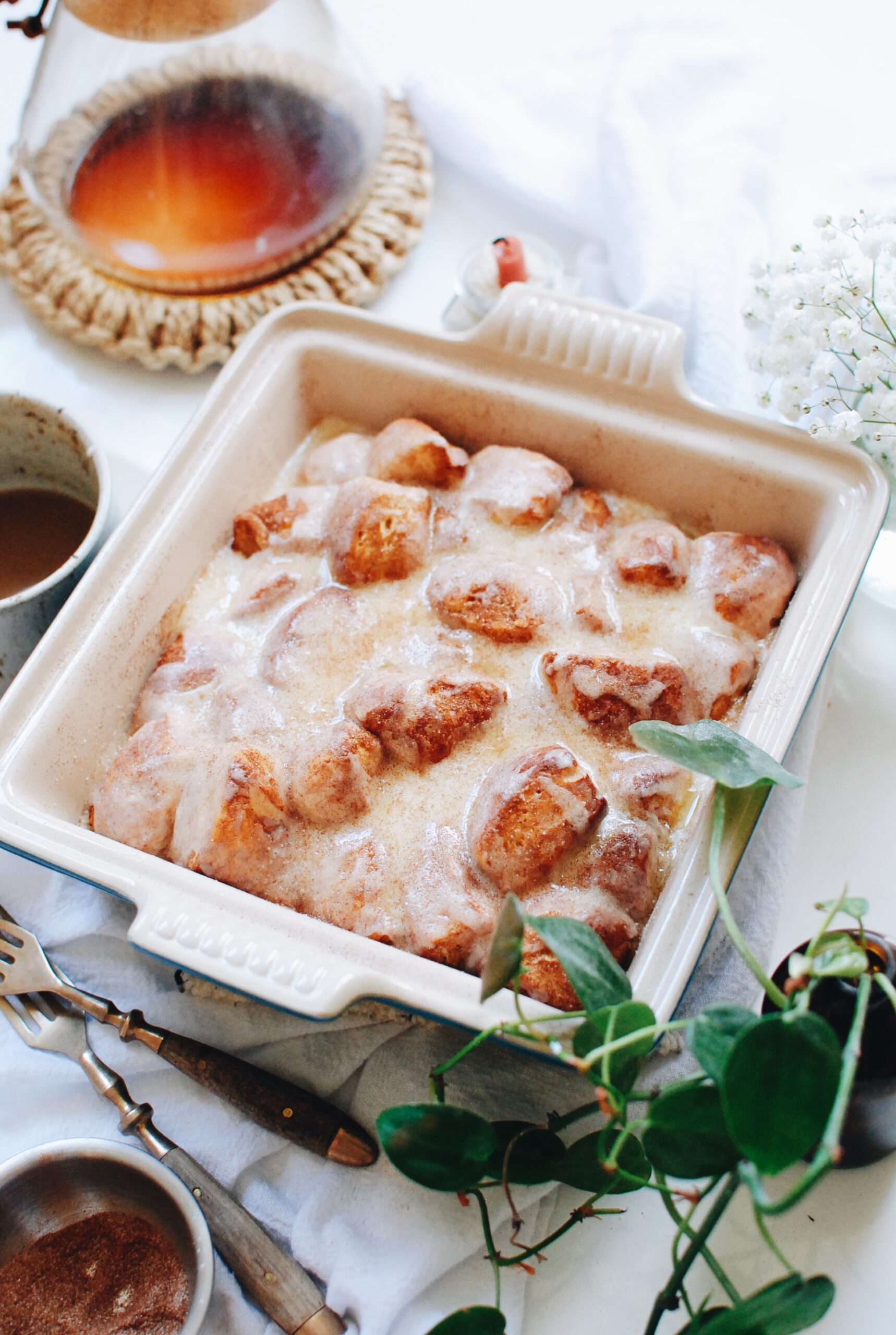 Be sure and take a bite before your kids have any knowledge of this on the table. I know this from experience. t r u s t.
Super simple! Give it a go one morning, will ya?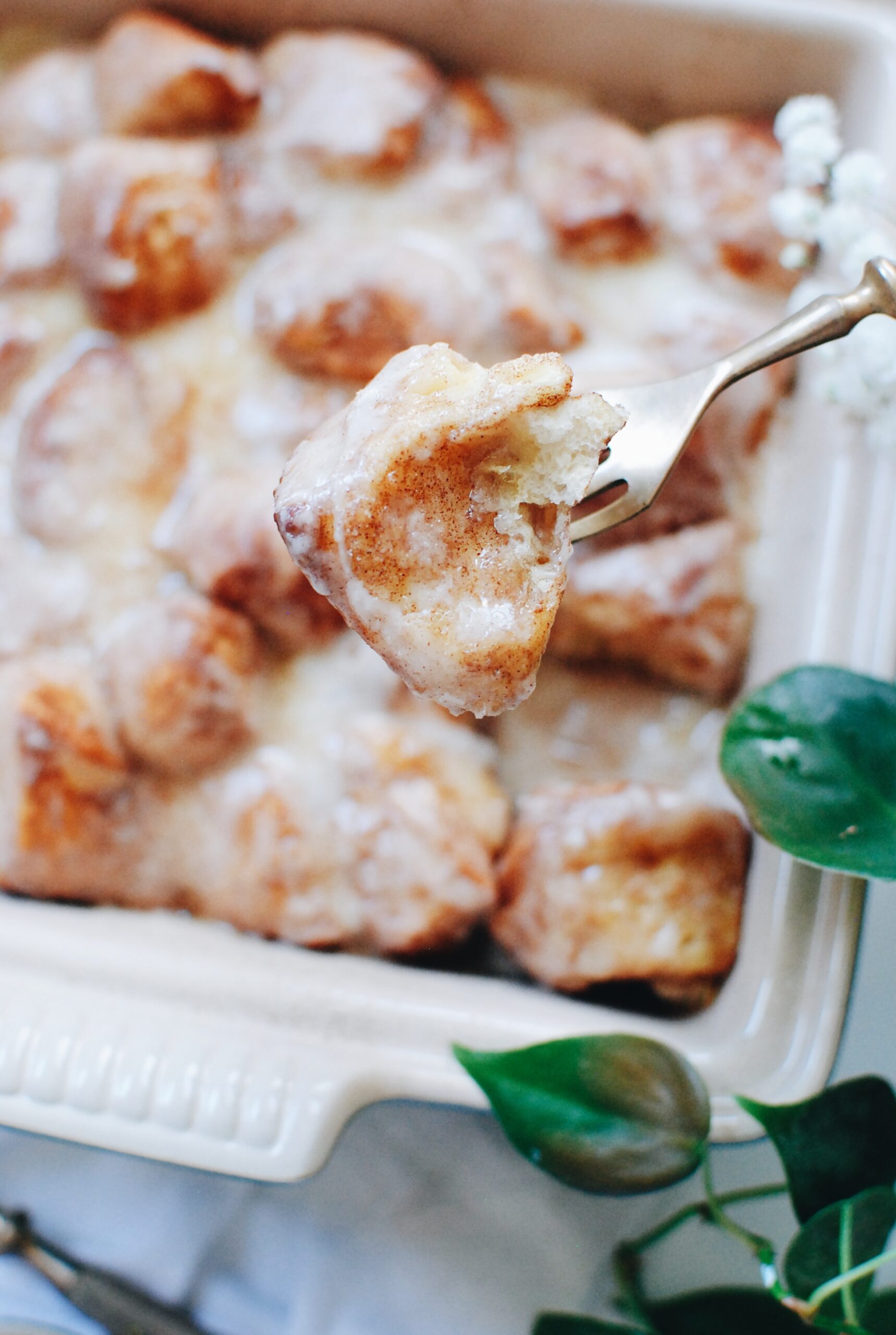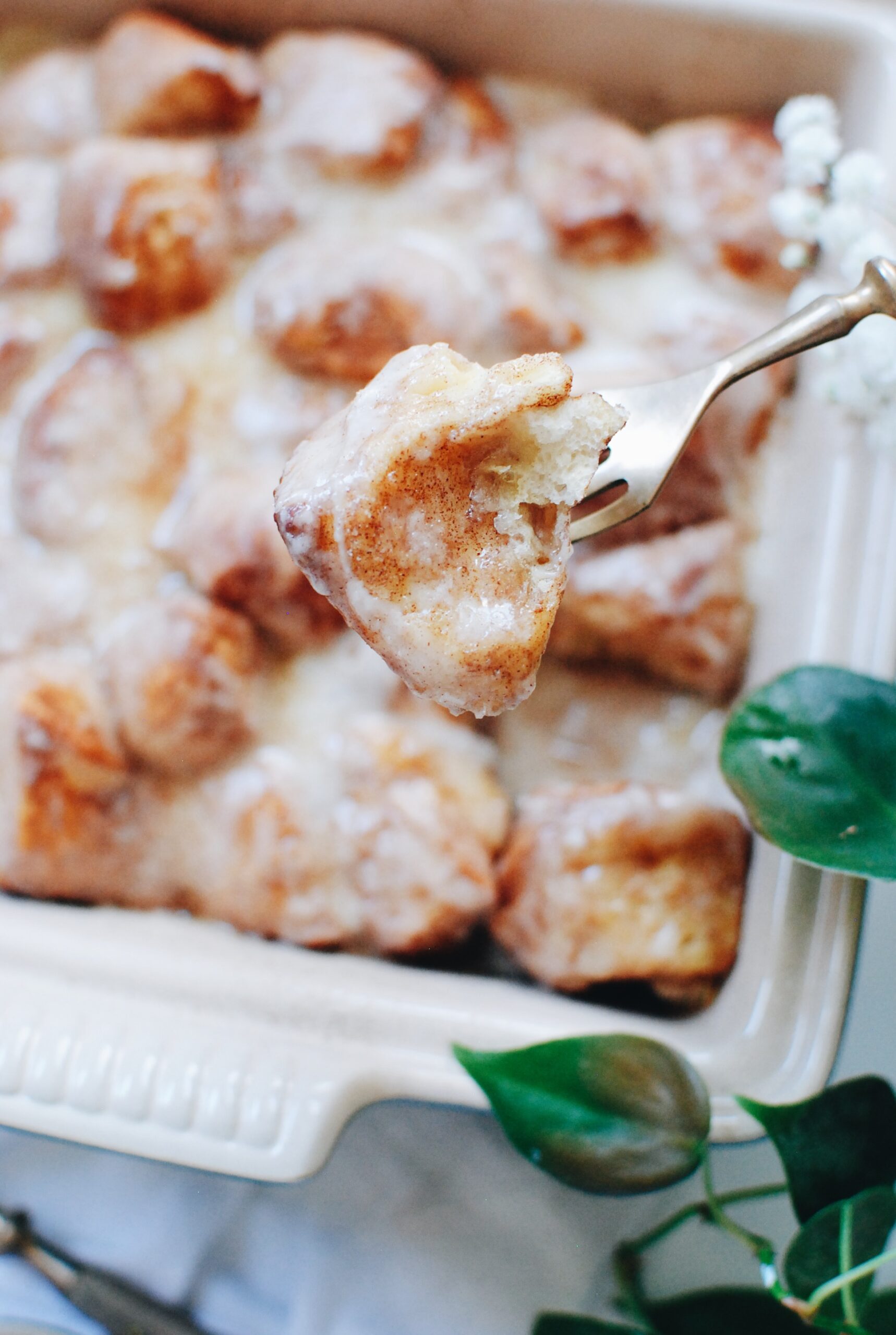 Ya will.
Ingredients
1 (16.3 oz) can large biscuits, torn into quarters
2 Tbs. sugar
2 tsp ground cinnamon
1 cup confectioners sugar (powdered sugar)
4 Tbs. butter, melted
1 Tbs. milk
1/2 tsp vanilla extract
Instructions
Preheat your oven to 375.
Combine the sugar and cinnamon in a small bowl. Place the cut biscuits in a larger bowl and toss most of the cinnamon sugar mix over them until completely covered. Save a little bit of the mix for dusting at the end.
Layer the biscuits in a small casserole dish. (Mine was 8x8) Bake for 20 minutes, until the biscuits have puffed and are cooked through.
In the meantime, whisk the butter and powdered sugar in a small bowl. It will look crumbly and pasty. Then add the milk and vanilla and keep whisking. Voila - icing! Taste that. UGH. I know.
Using a spatula or knife, spread the icing over the warm biscuits. Sprinkle the remaining cinnamon sugar mix on if you want!
Serve immediately, for crying out loud.
Serves 4!
7.8.1.2
478
https://bevcooks.com/2021/01/cinnamon-biscuit-bake/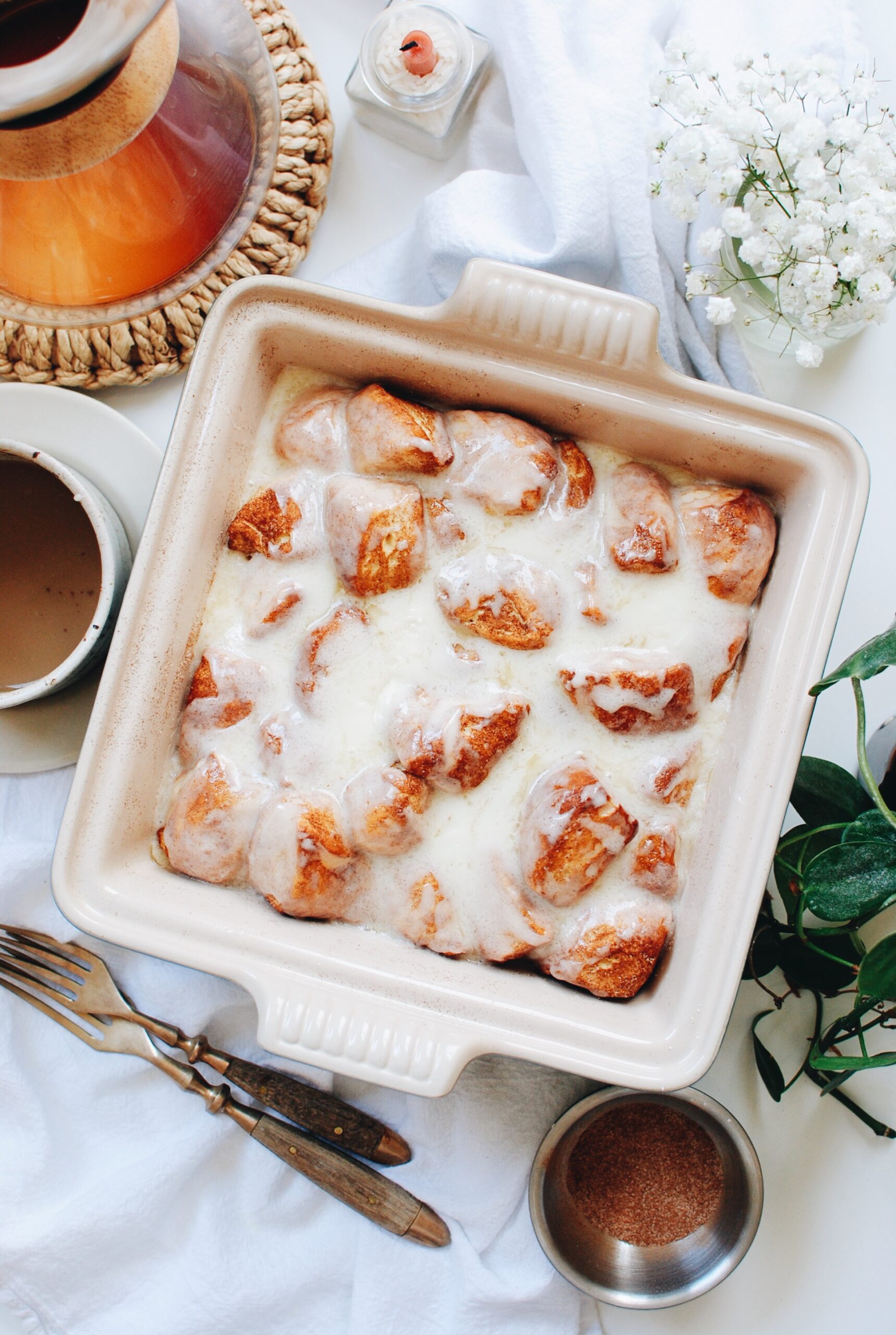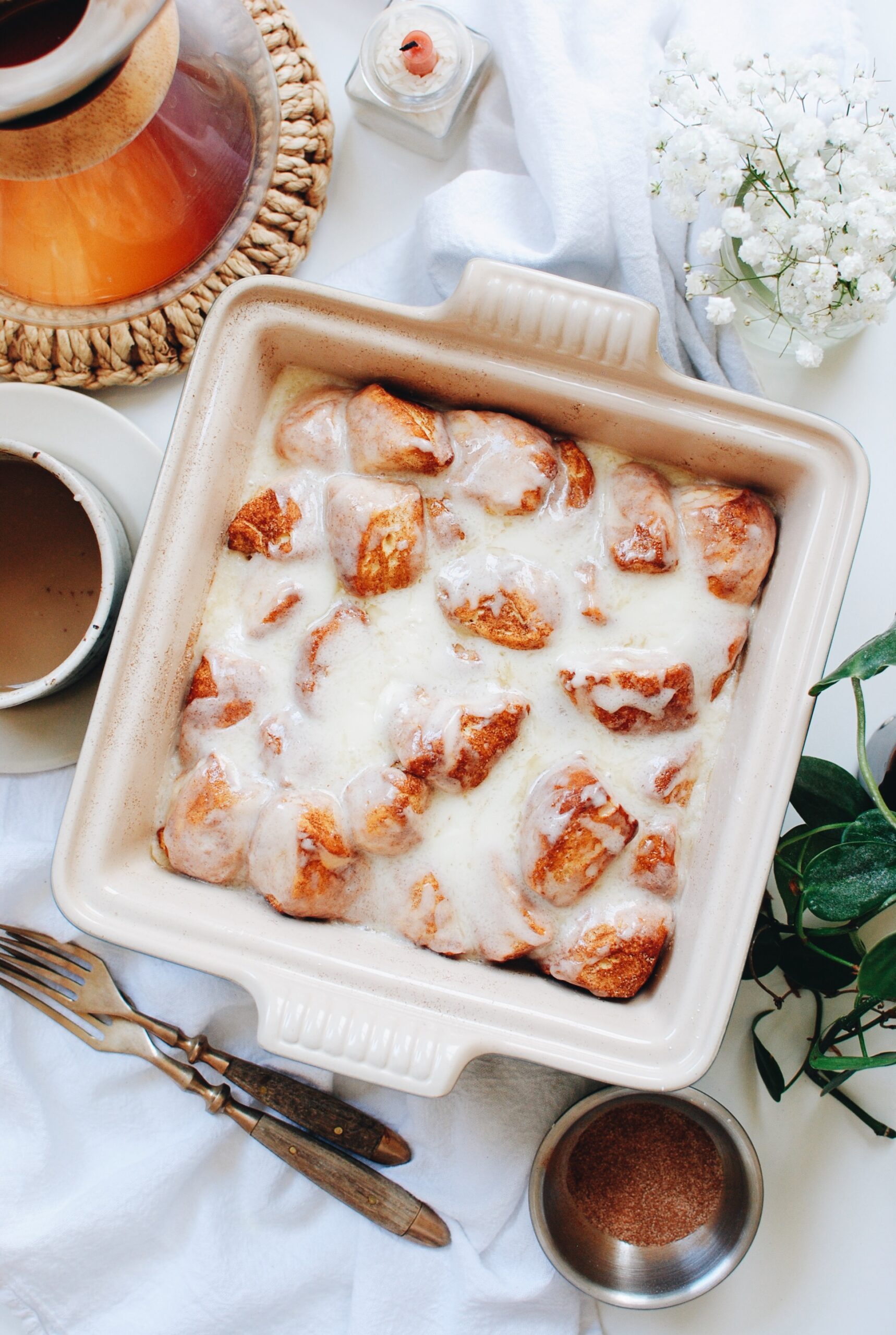 I mean my gosh.