Happy first day of faaaaaall! We're making tostadas. Just get into it.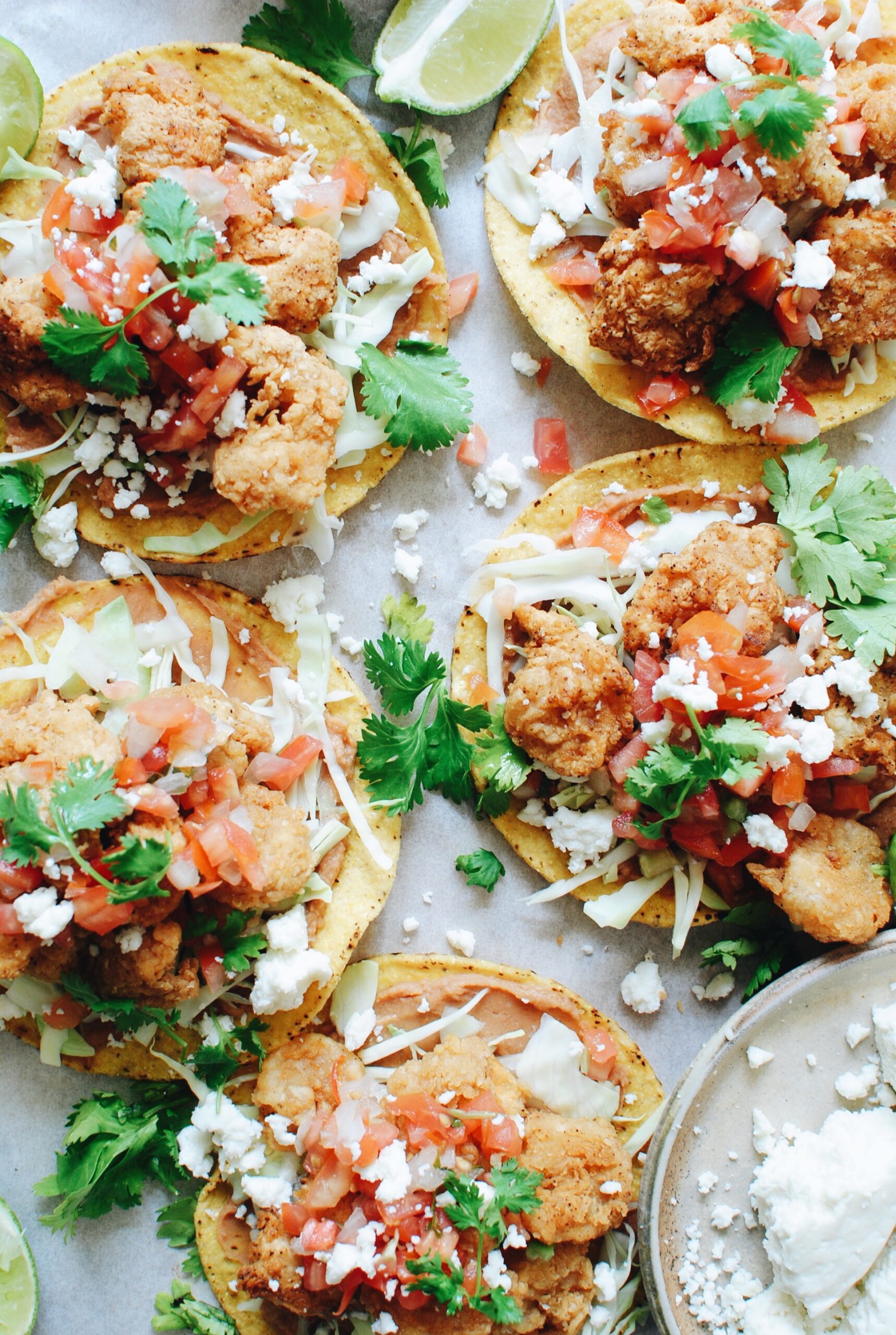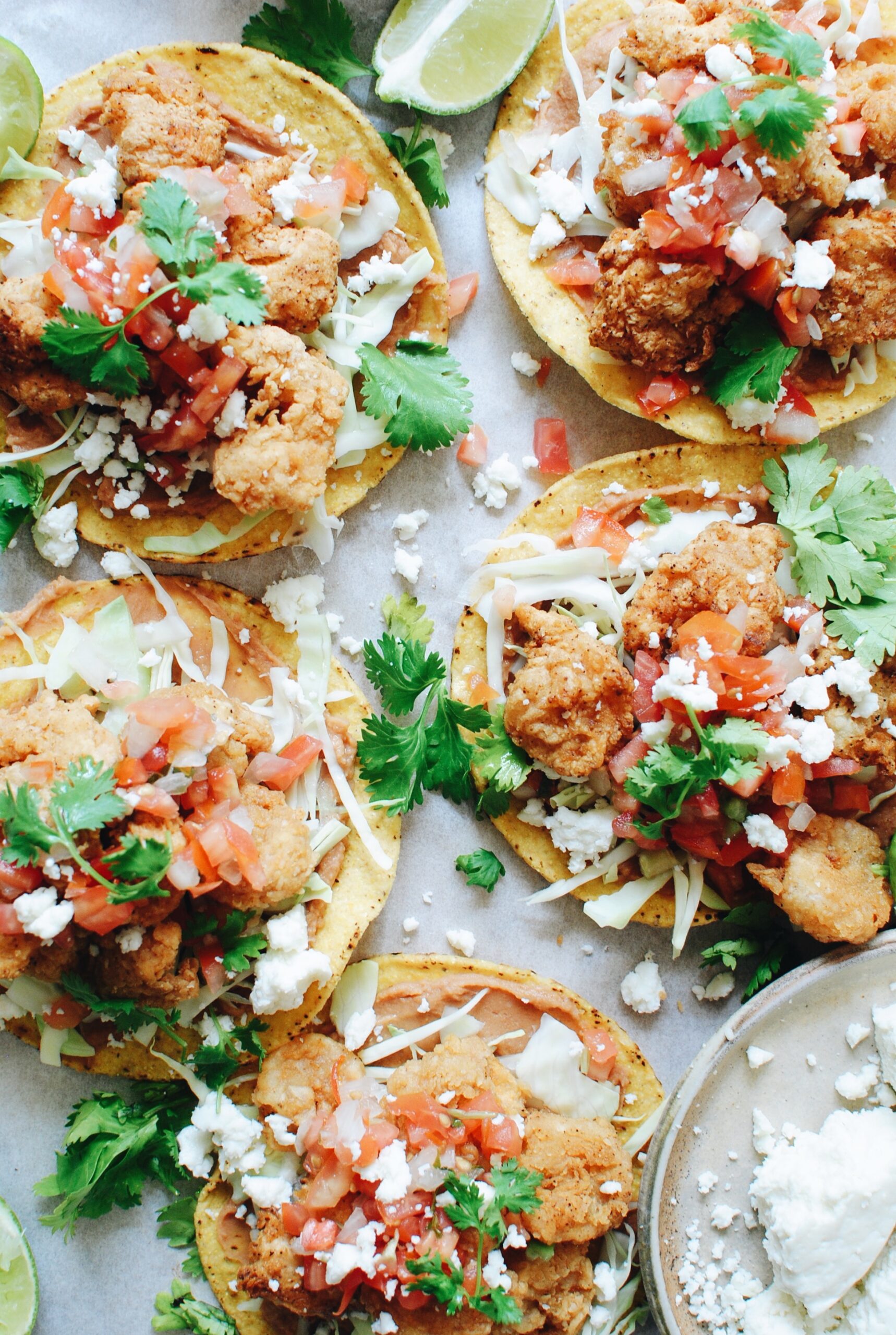 What's going to have you rejoicing over these pups (pups?) is that a) they're the most easily adaptable pull-together meal of all time on a weeknight. And b) they taste stupid delish no matter what you do to them.
Just peep this.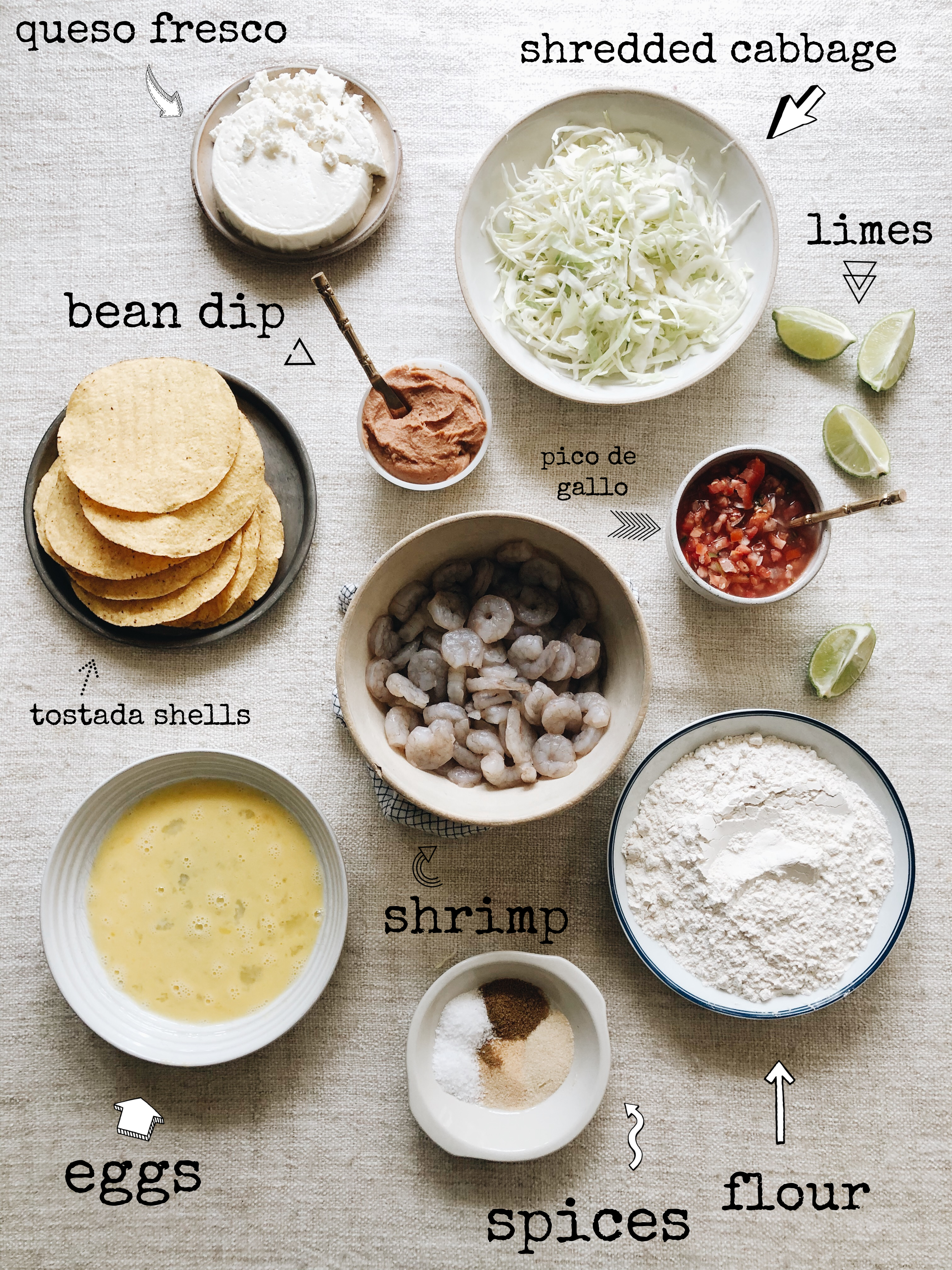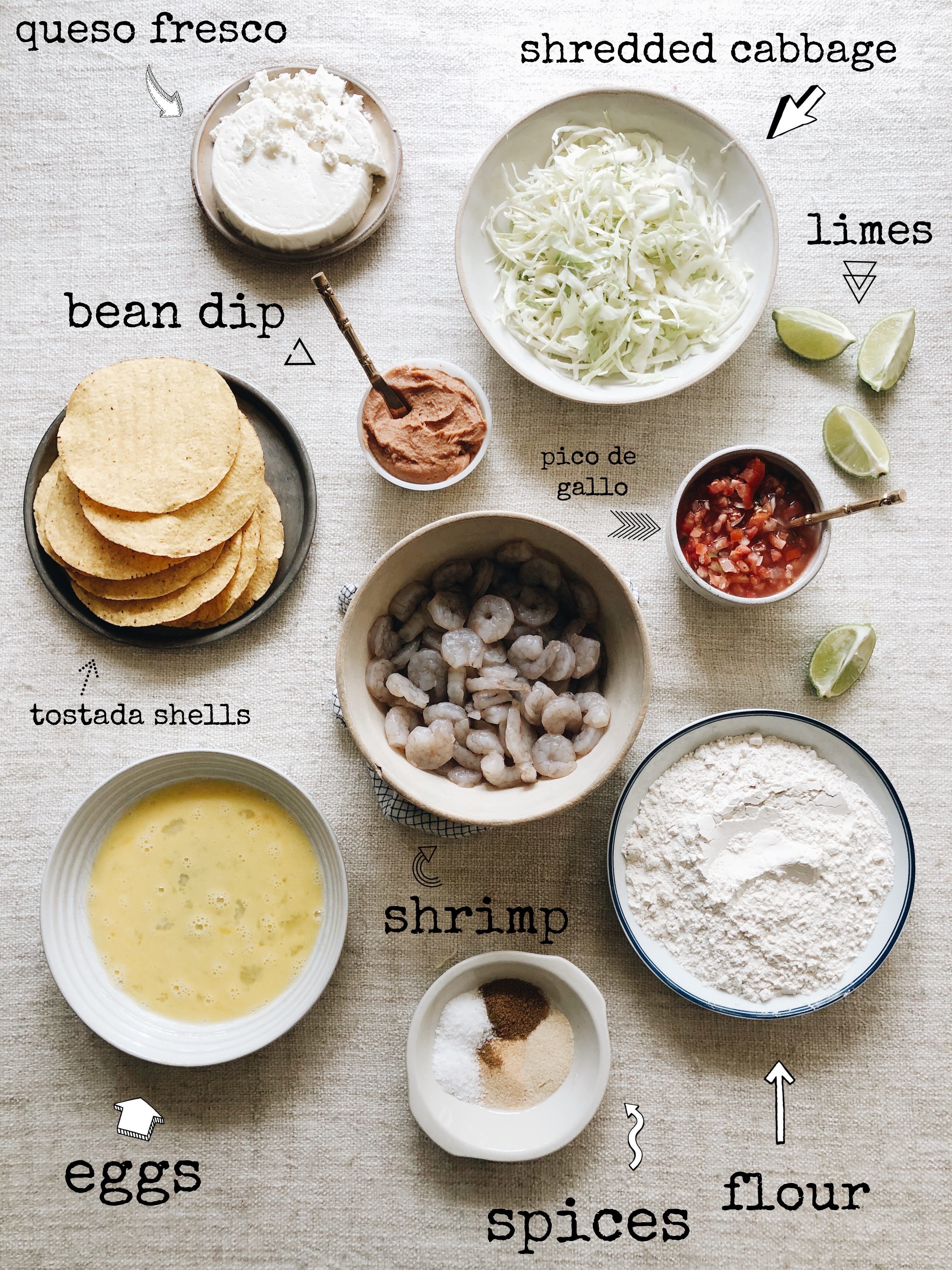 Shortcut city all over that. You can buy shredded cabbage in a bag. That bean dip? It's straight up Frito's hahahahahhahaha. It makes me laugh because it's just so good and I don't care who knows it.
Tostada shells – you can buy those! And also, see that pico? Bought it. We're in a pandemic, you guys. Soften your heart.
And honestly, if you're against frying (I get it yet I don't), just season the shrimp with cumin, onion and garlic powder – give them a hard flash sauté in a pan and you're golden.
Silver. You're golden if you fry. But silver's fine.
Silver's great!
I'm trying to pep you up here, is it working?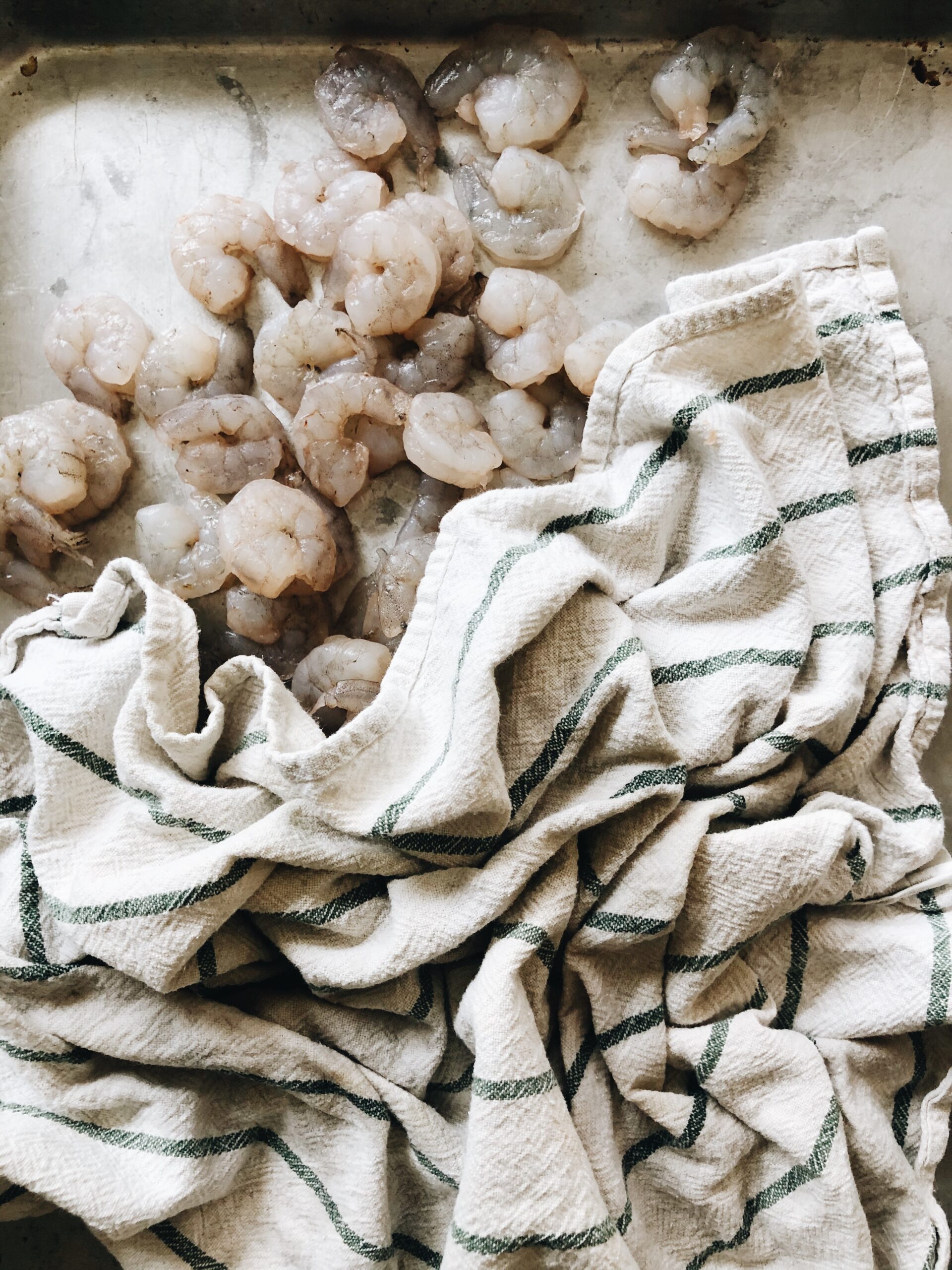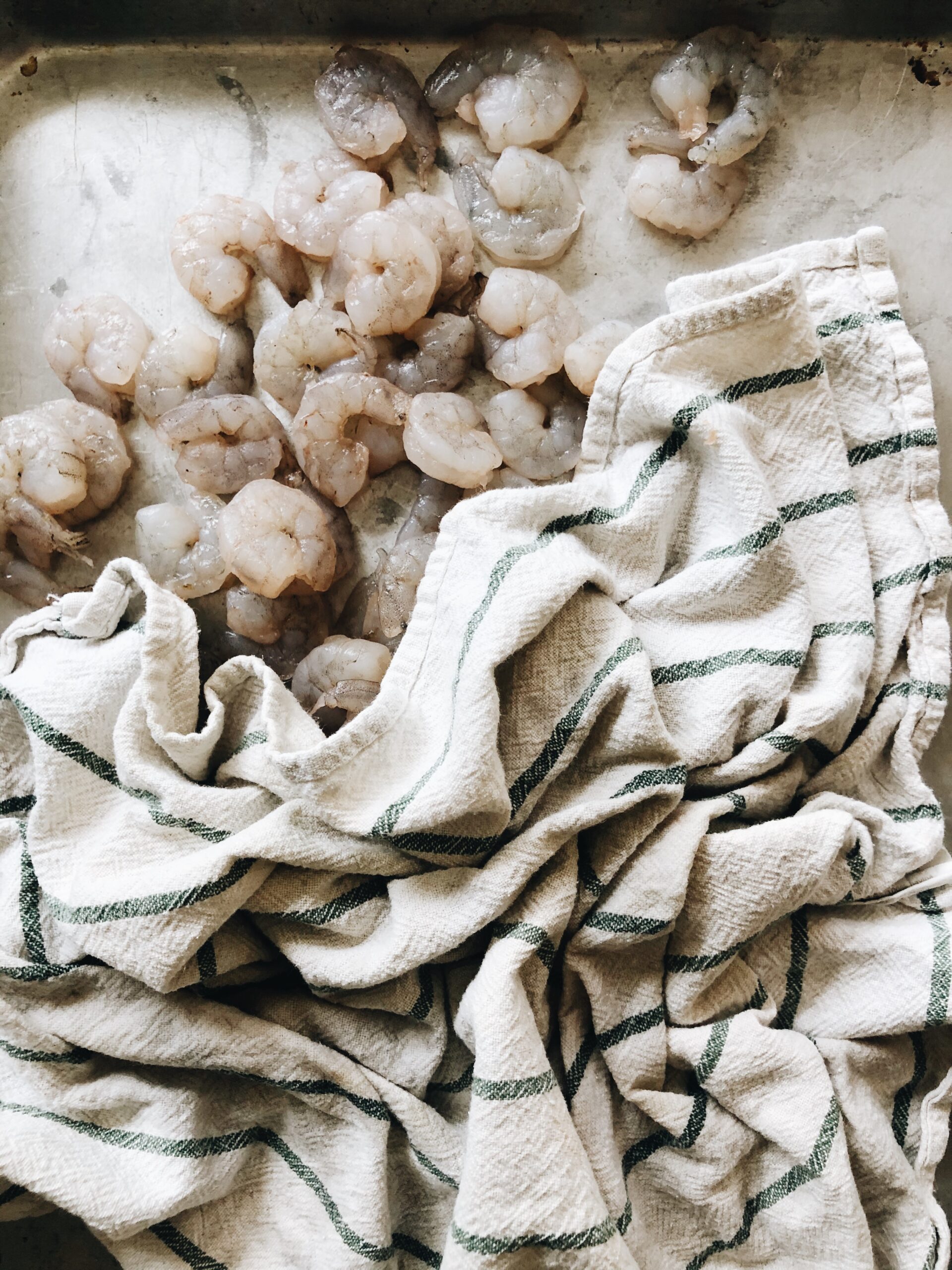 After you've thawed the shrimps, pat them as dry as you can. Just an old IKEA towel that almost everyone on this planet has. Use that one or else it won't work.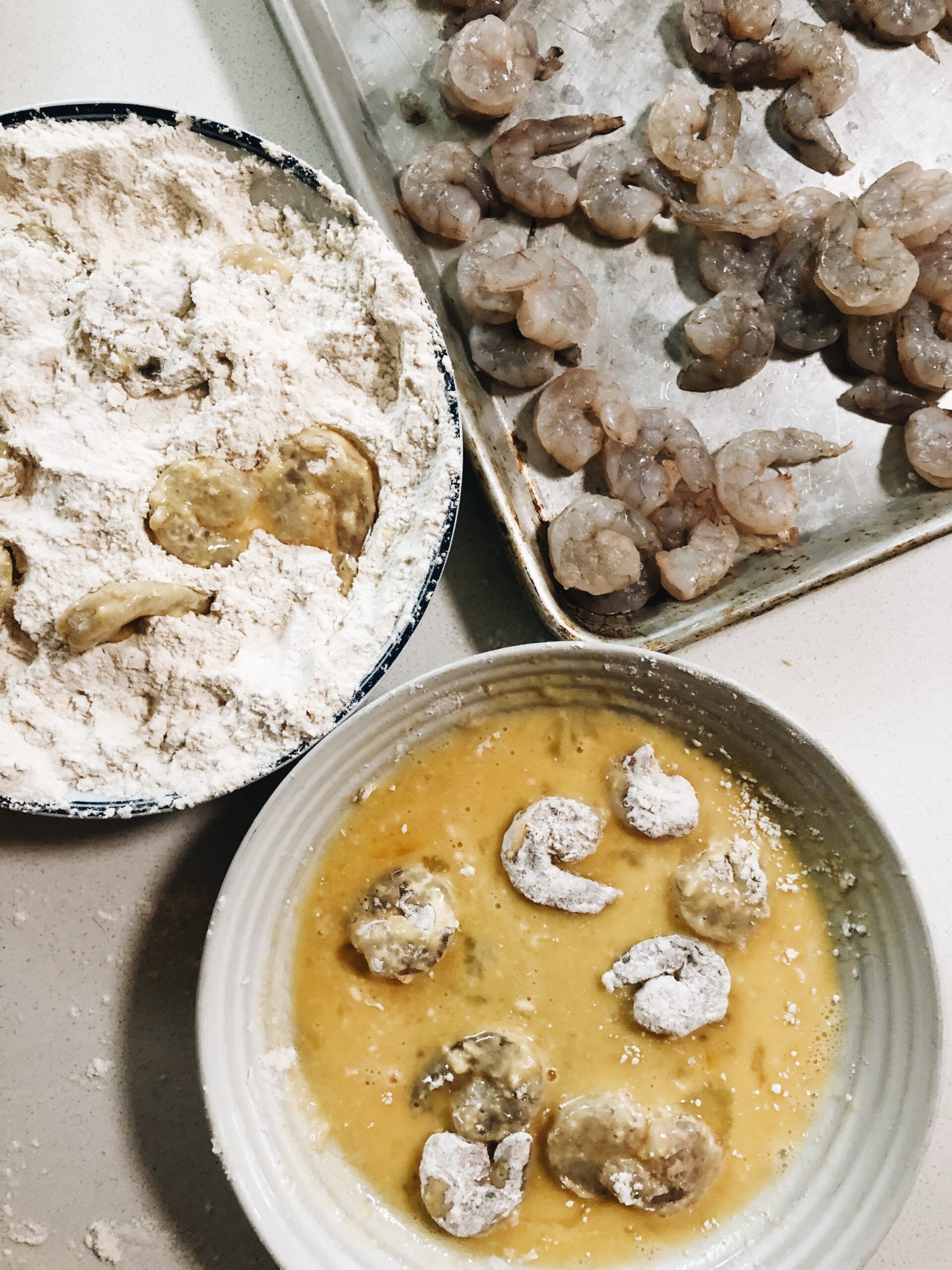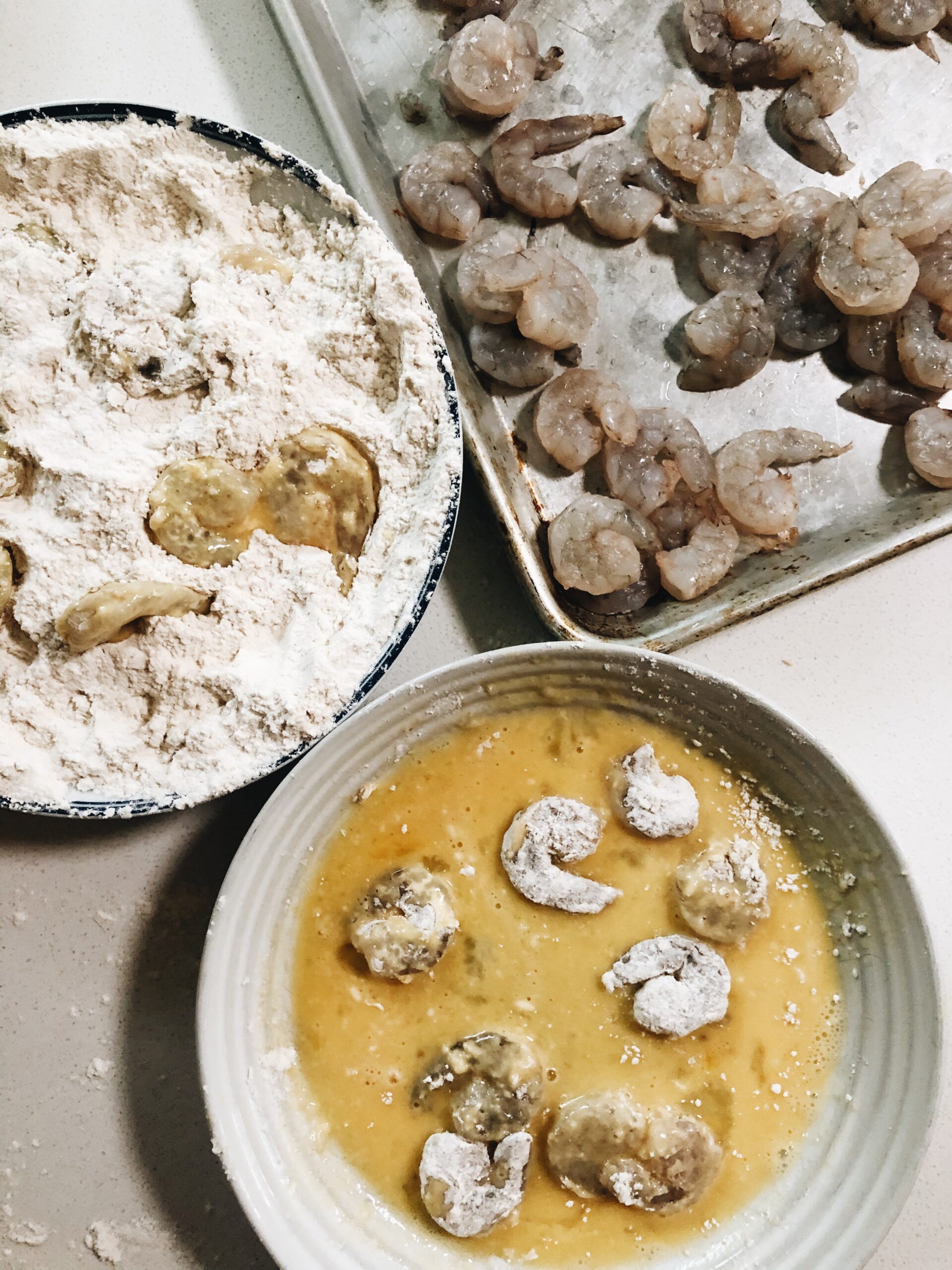 Then you'll do the traditional dust/dredge/dust action. That flour is seasoned, but you'll also need to give the naked (sorry) shrimp a little sprinkling of salt. You know all this. I just feel like talking.
Hi! How are ya?! I'm looking at green tapestry wallpaper today.
Wait, did you leave?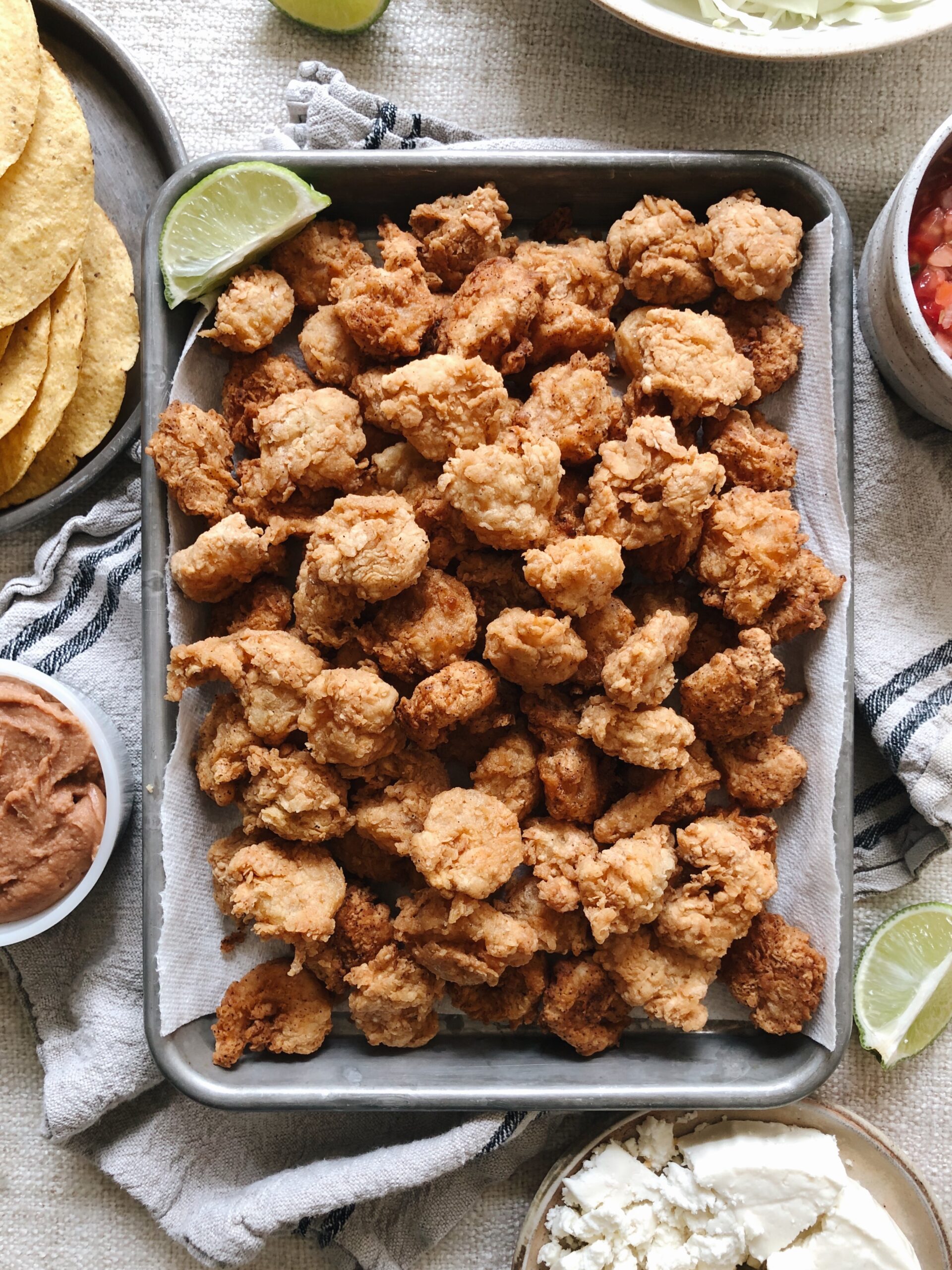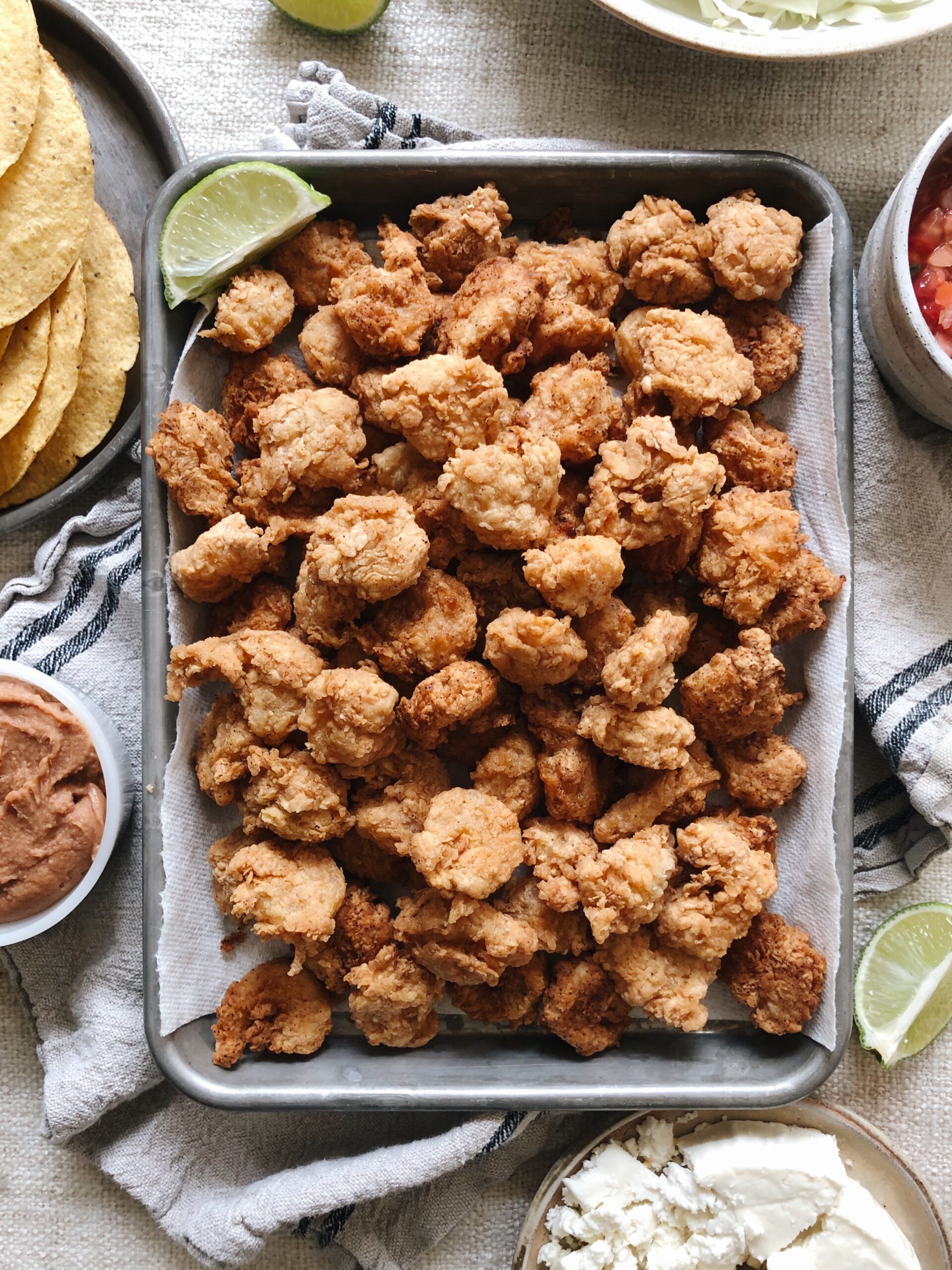 FRAHD, BRAH.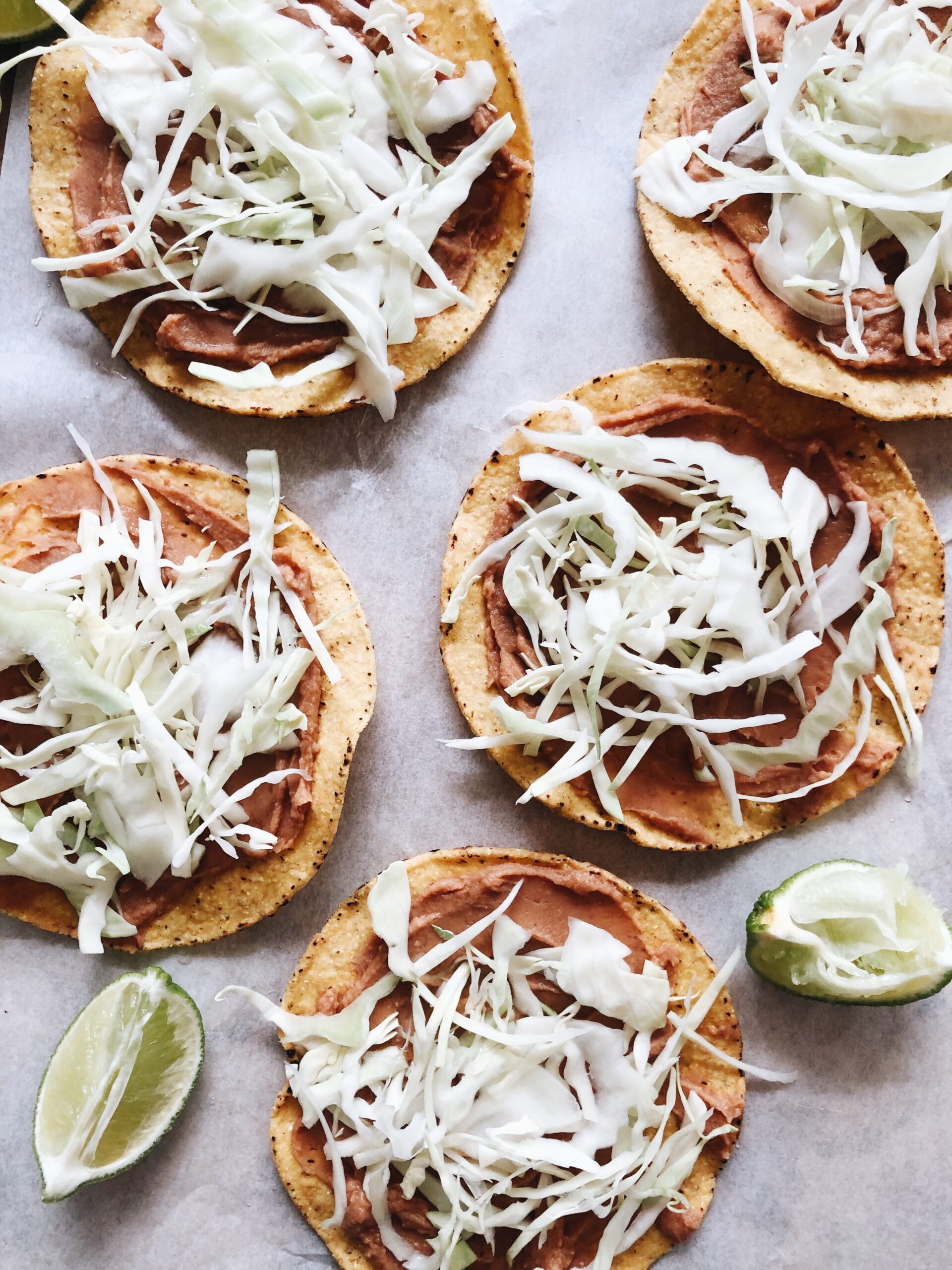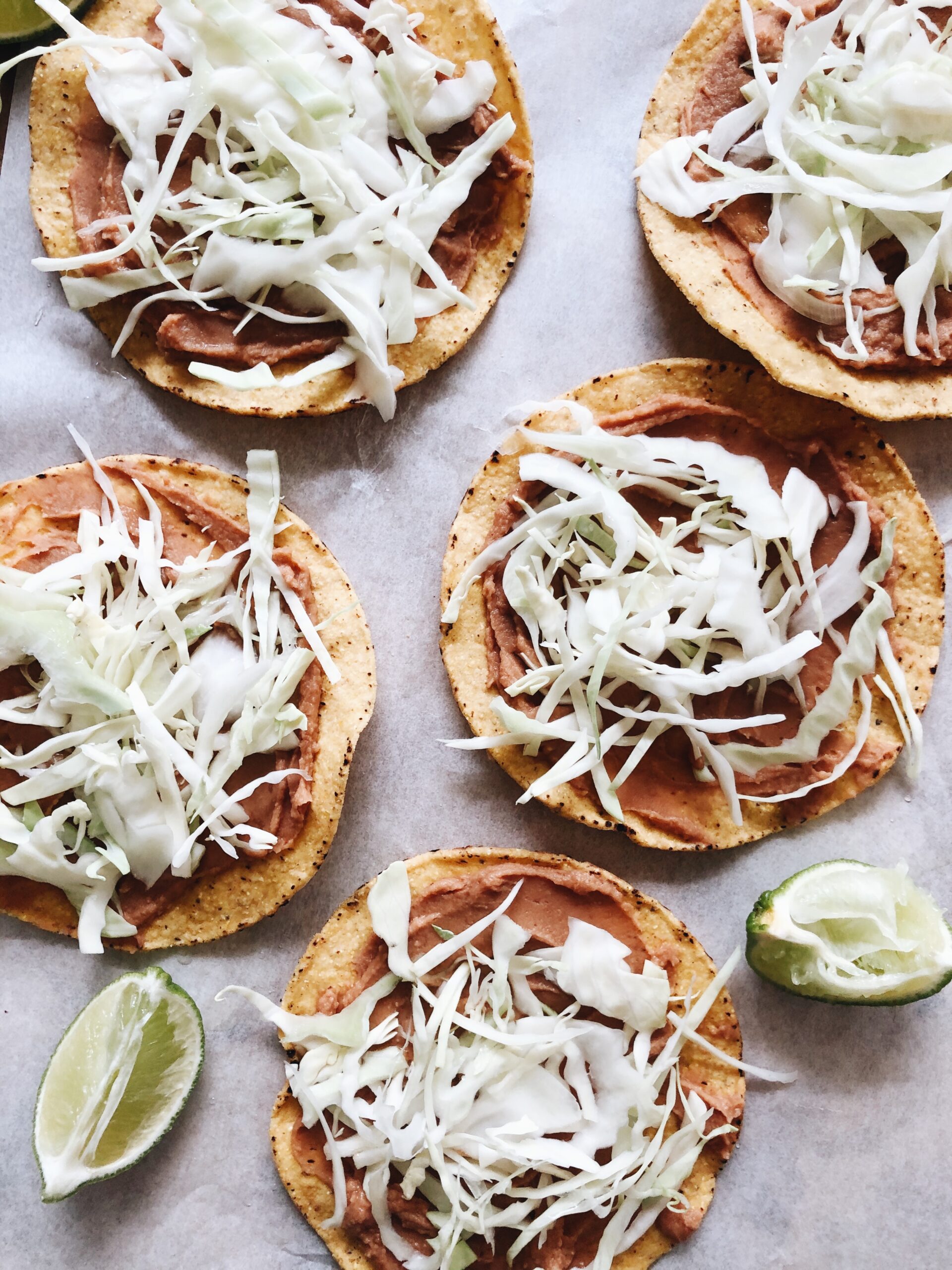 So first you take the already-crispy tostada shell (which you can toast it if you want), and you'll spread the bean dip (bahhhahaalhahlaha) on the bottom, then some sprinkled cabbage just like that. See how simple this it? It's just a layering game. The giant pile-on of 2020.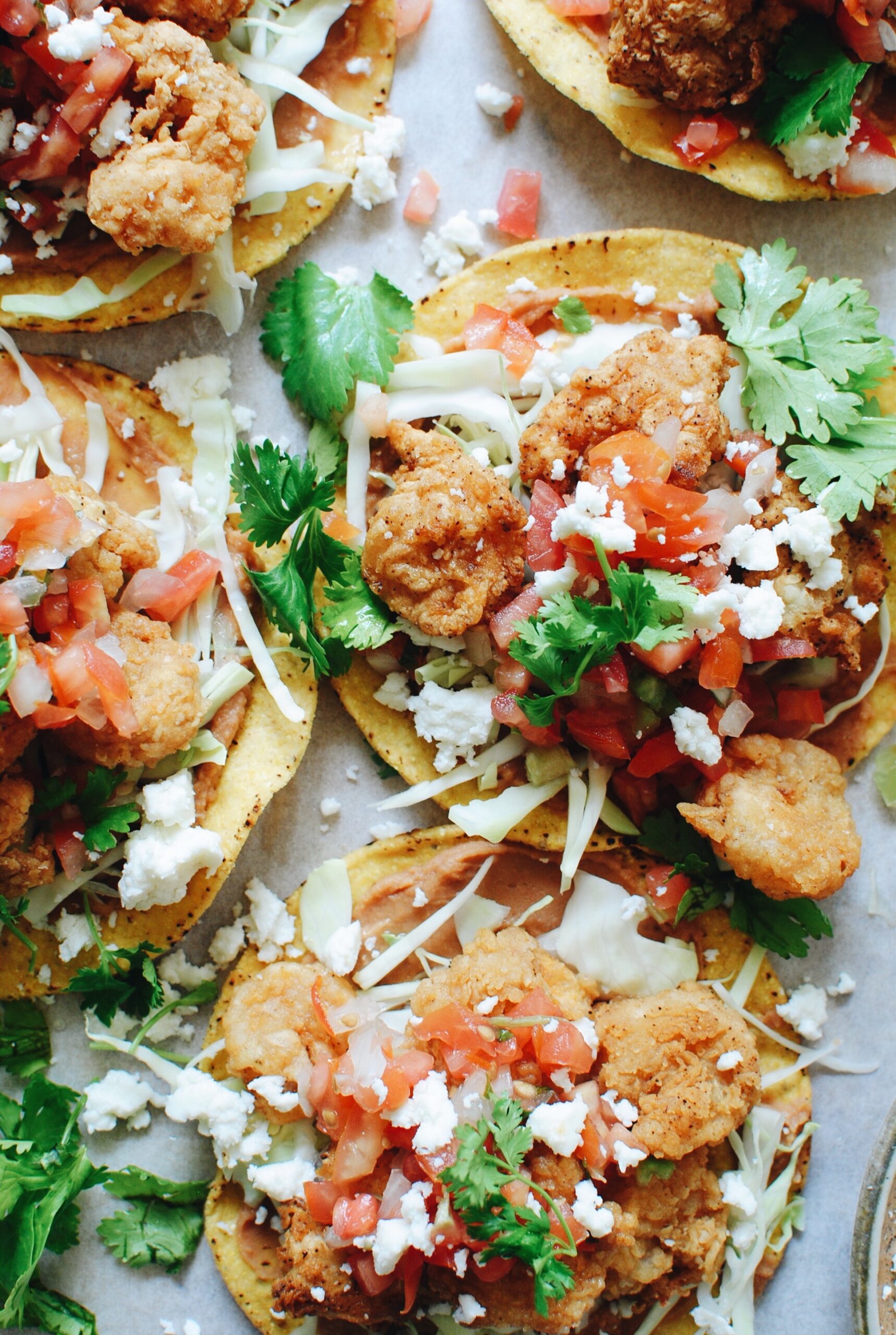 And then after that it's crispy shrimp, a spoonful of pico de gallo (or honestly salsa is fine), some crumbled queso fresco and some cilantro to garnish! And plernty of lime wedges to zap the whole thing awake.
Then it's basically a mouth party.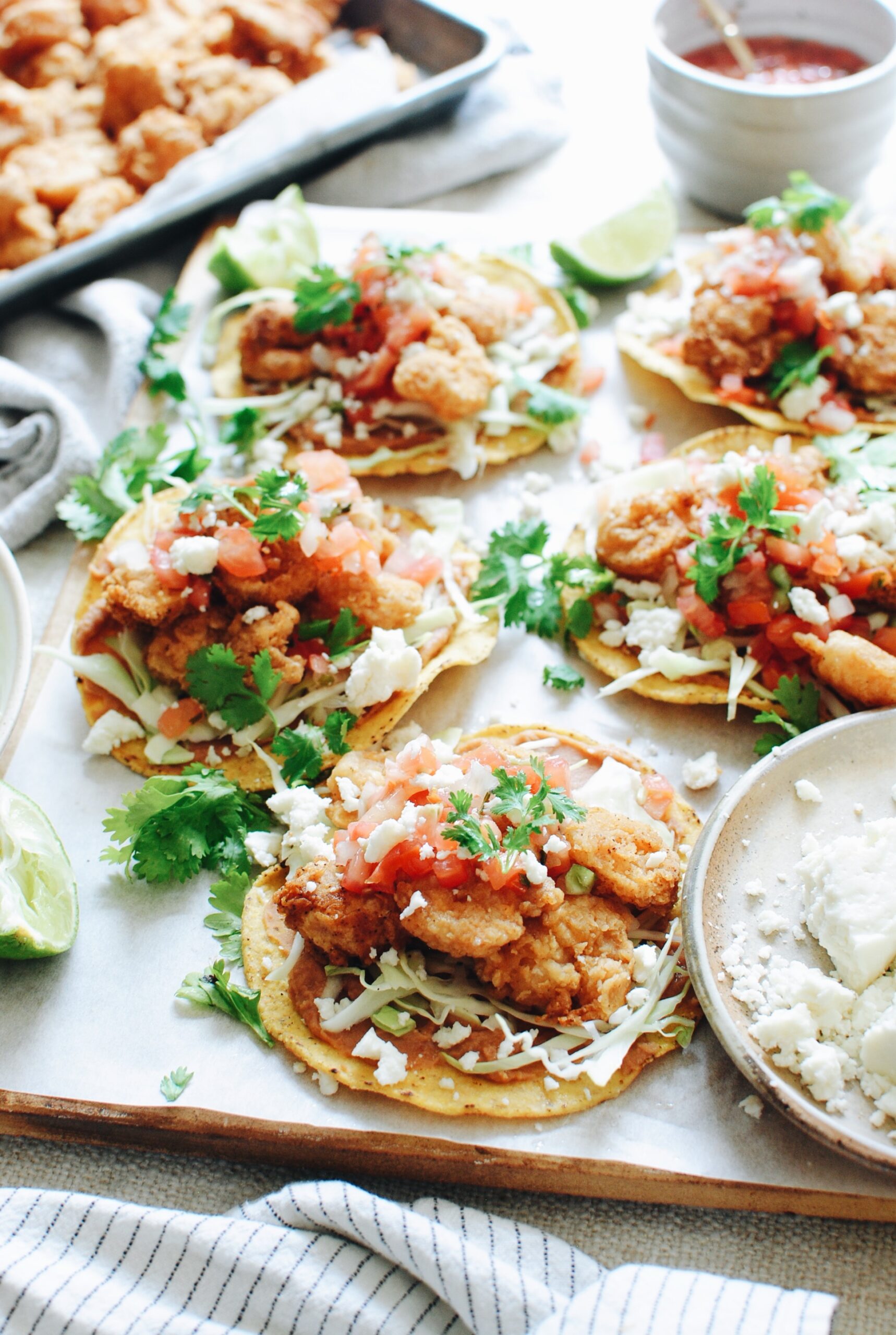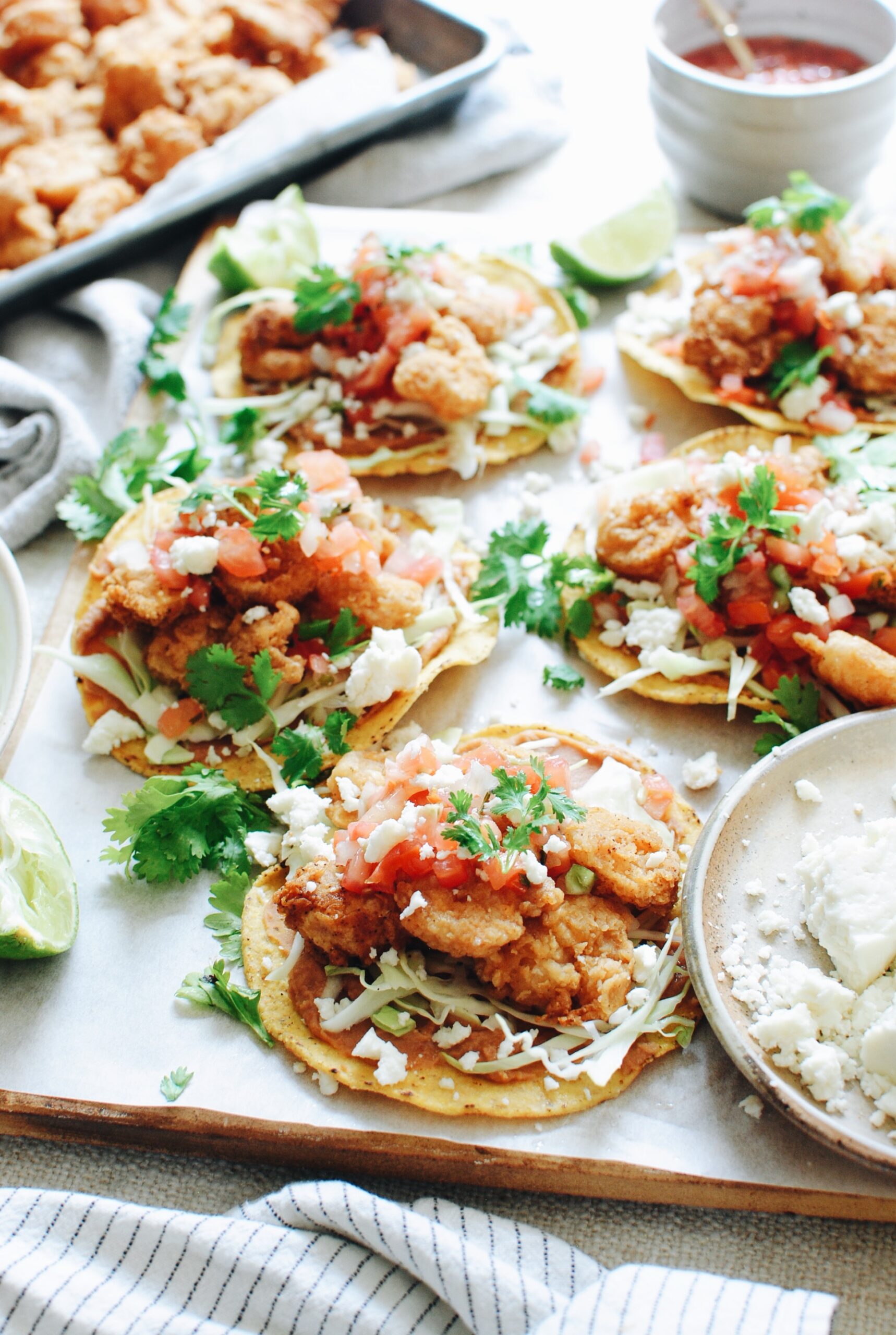 There's so much ridiculous texture here. Crunch, smooth, crunchy crunch, bang zip pow. Right in the face.
And we can't talk about the flavors or I might end up punching something.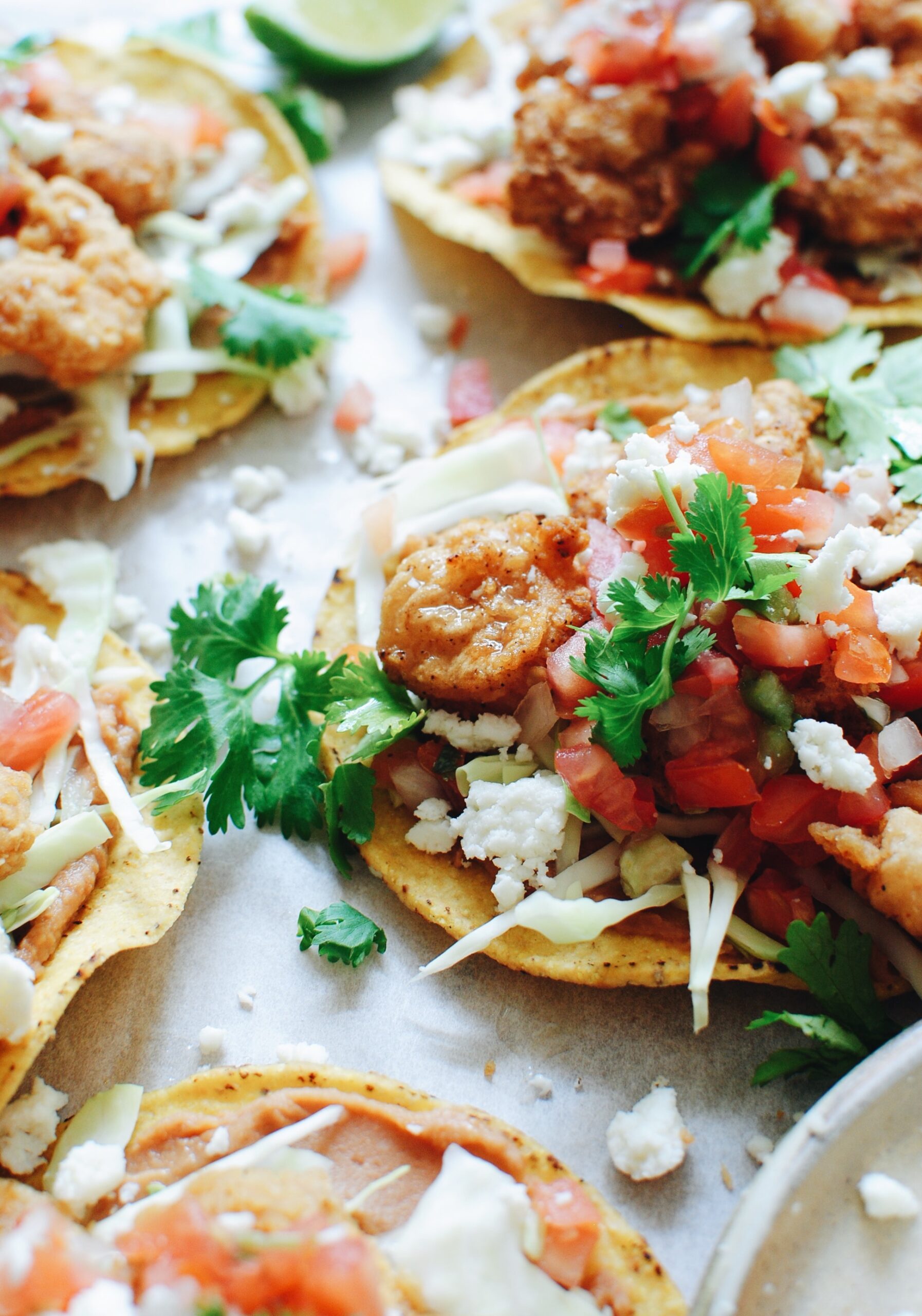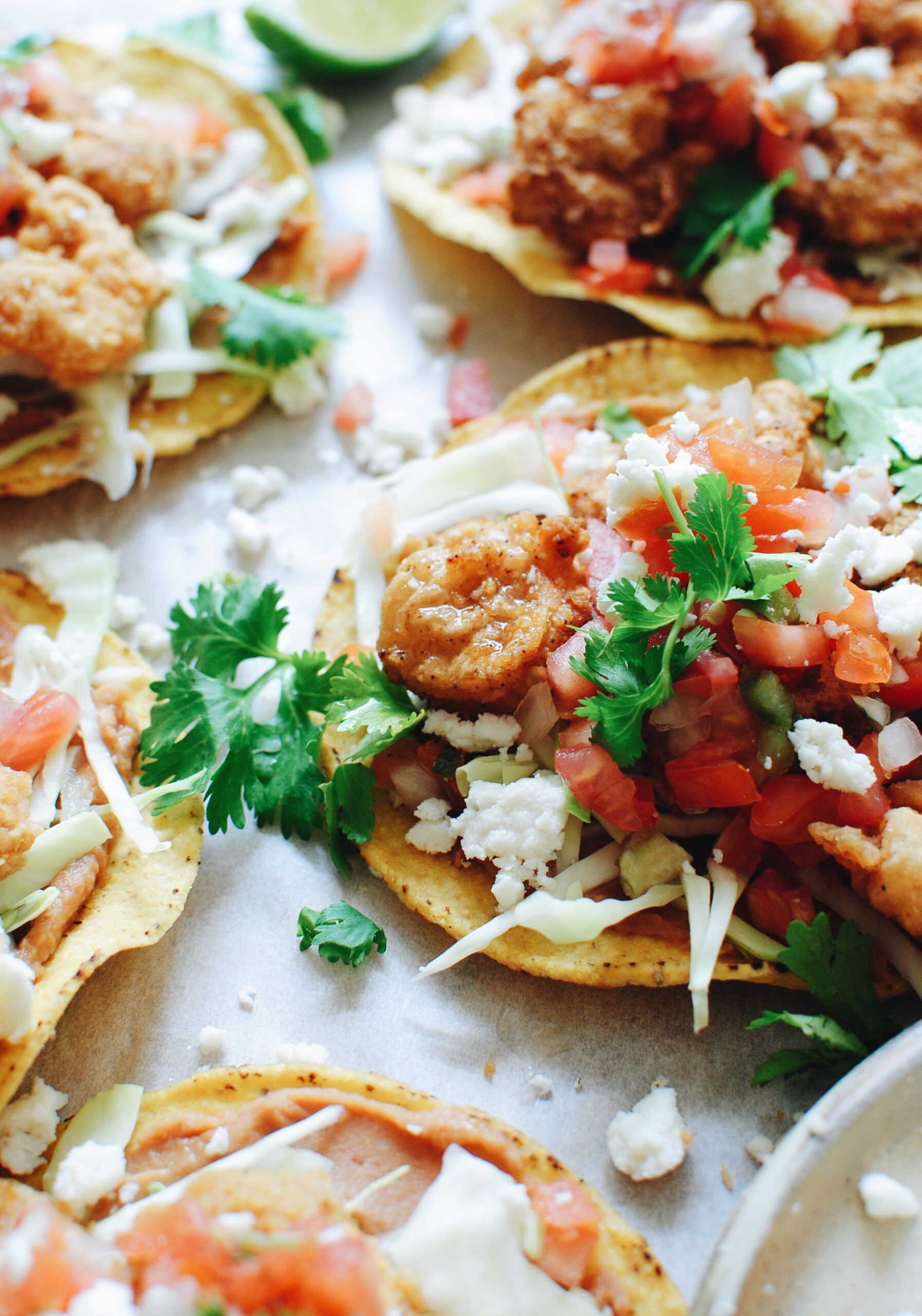 If the frying feels too laborious, save it for Saturday! I can get into that. But honestly, anything you do to it will be glorious. Just make sure it's seasoned and ready for action.
I don't know what action means exactly, but I feel like you'll figure it out.
Cheerful eating, soul-quenching flavors and texture for days. You in?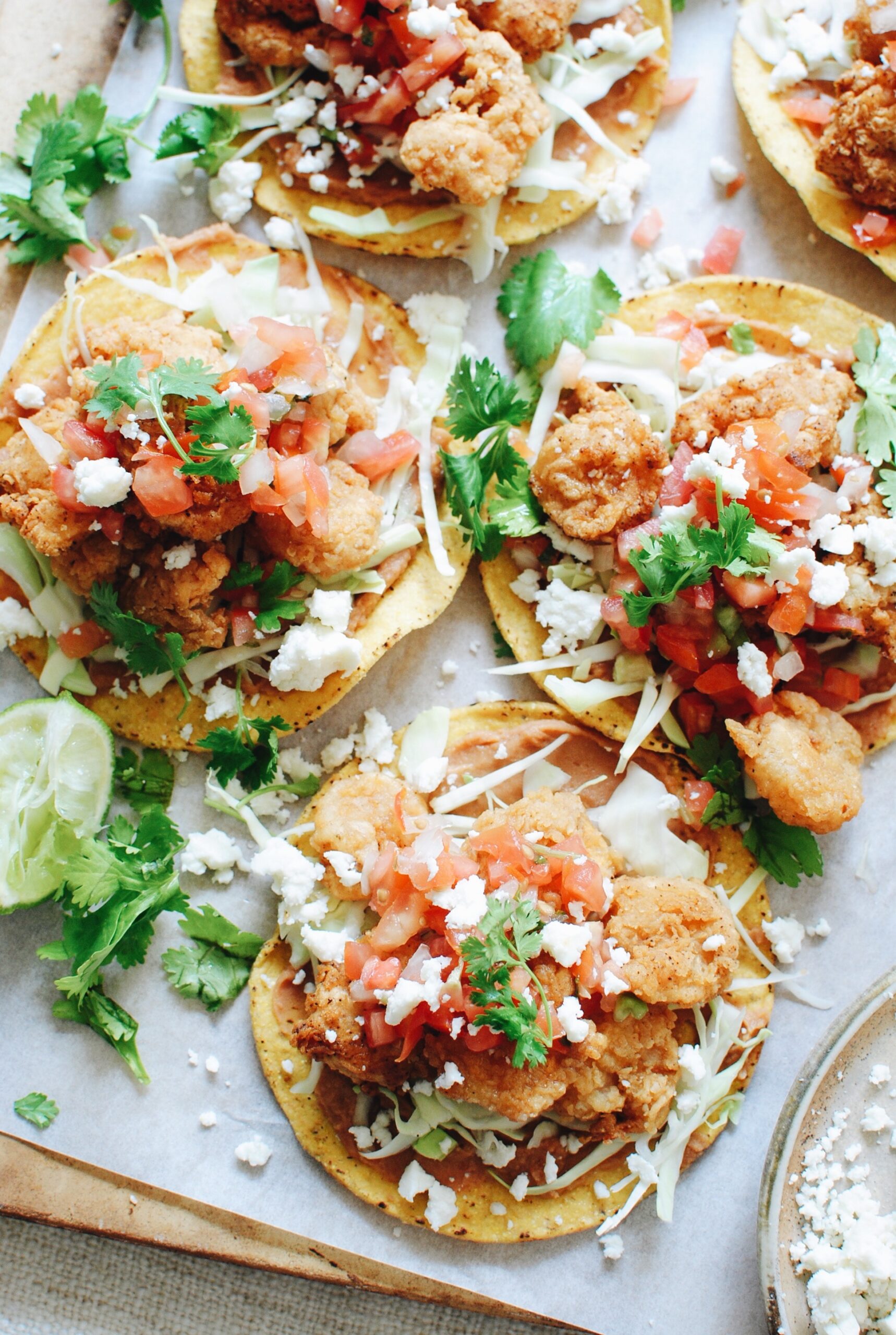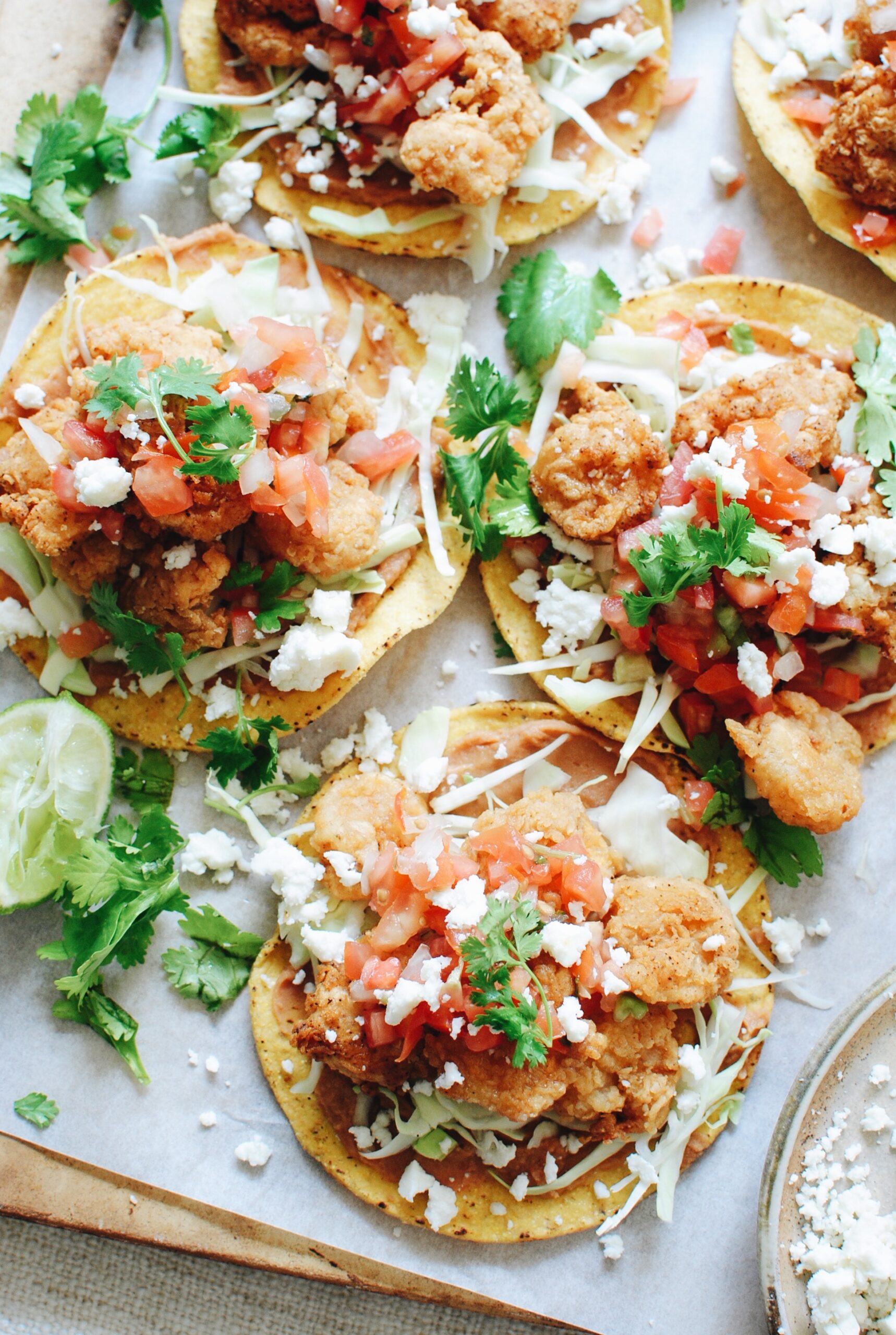 Duh you are.
Crunchy Shrimp and Cabbage Tostadas
Ingredients
1.5 pound shrimp (smaller size: 51-60), thawed, peeled, deveined and pat dry
1 tsp each: cumin, garlic powder, onion powder, coarse salt
4 eggs, lightly beaten in a wide shallow bowl
2 cups flour
6-8 tostada shells
1 (9 oz) can bean dip (refried beans are also fine)
Three cups of shredded green cabbage
About a cup of pico de gallo
Half a cup of crumbled queso fresco
Cilantro and plenty of lime wedges for garnish
About 3 cups of canola oil, for frying
Instructions
Bring the canola oil to a medium-high heat in a large straight-sided pan.
In a large shallow bowl, combine the spices with the flour, sifting together with a fork. Lightly dust the shrimp in the flour, then dredge it through the egg wash, then back through the flour for one more coating. Place the shrimp on a large cutting board while you finishing coating all the shrimp.
In batches, fry the shrimp in the hot oil until golden brown all over, about 4 minutes total for each batch. Lay the shrimp on paper towels to drain excess oil.
Now we layer. On each tostada shell (you can toast these if you want!) spread the bean dip, followed by a sprinkling of green cabbage, the crunchy shrimp, a spoonful of pico de gallo, some crumbed queso fresco, and cilantro to garnish! Be sure and have plenty of lime wedges to spritz over everything. Delish. Get in this.
Makes 8-10 tostadas!
7.8.1.2
453
https://bevcooks.com/2020/09/crunchy-shrimp-and-cabbage-tostadas/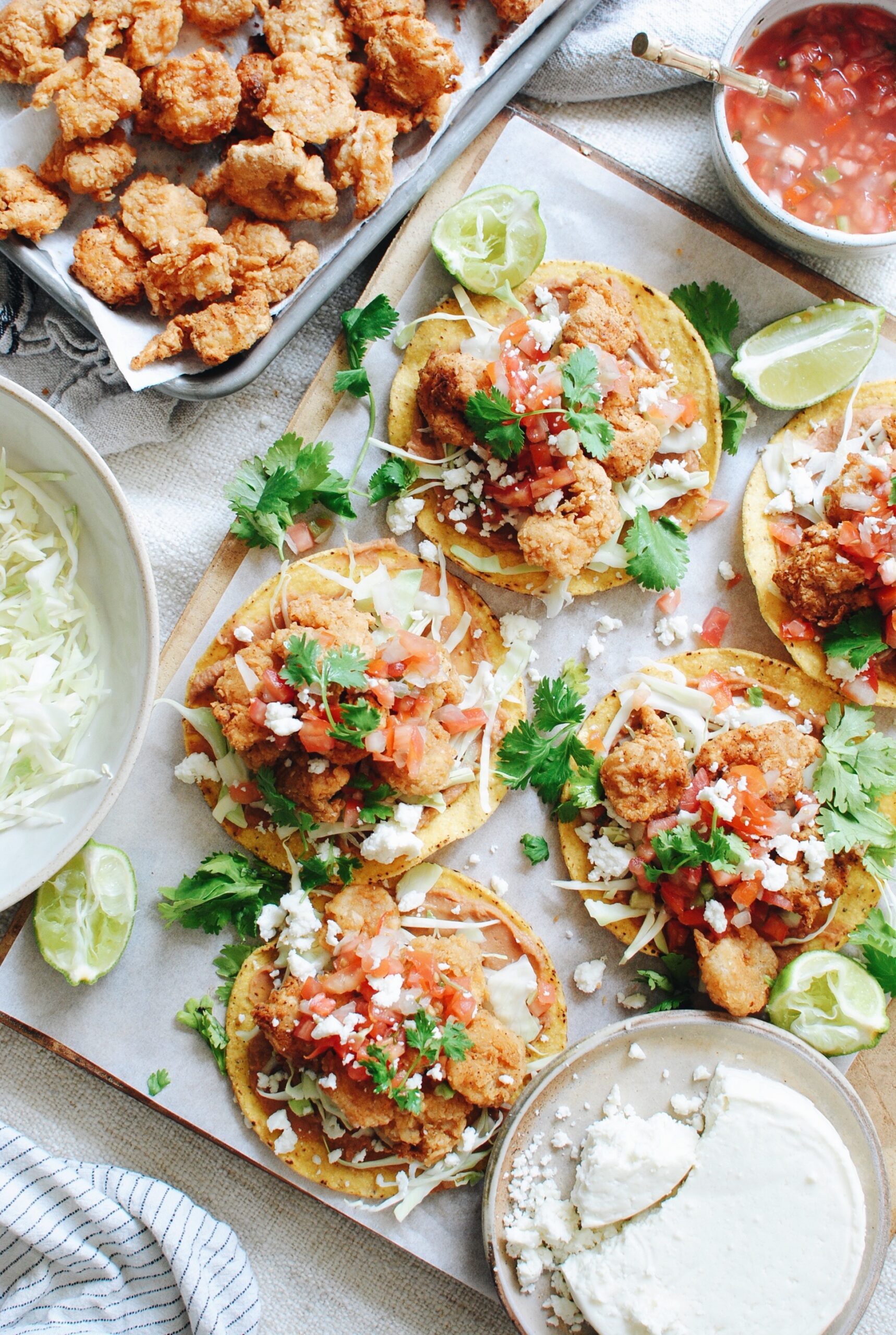 Just look at that platter of happy.