But with cream cheese, LOVAHS.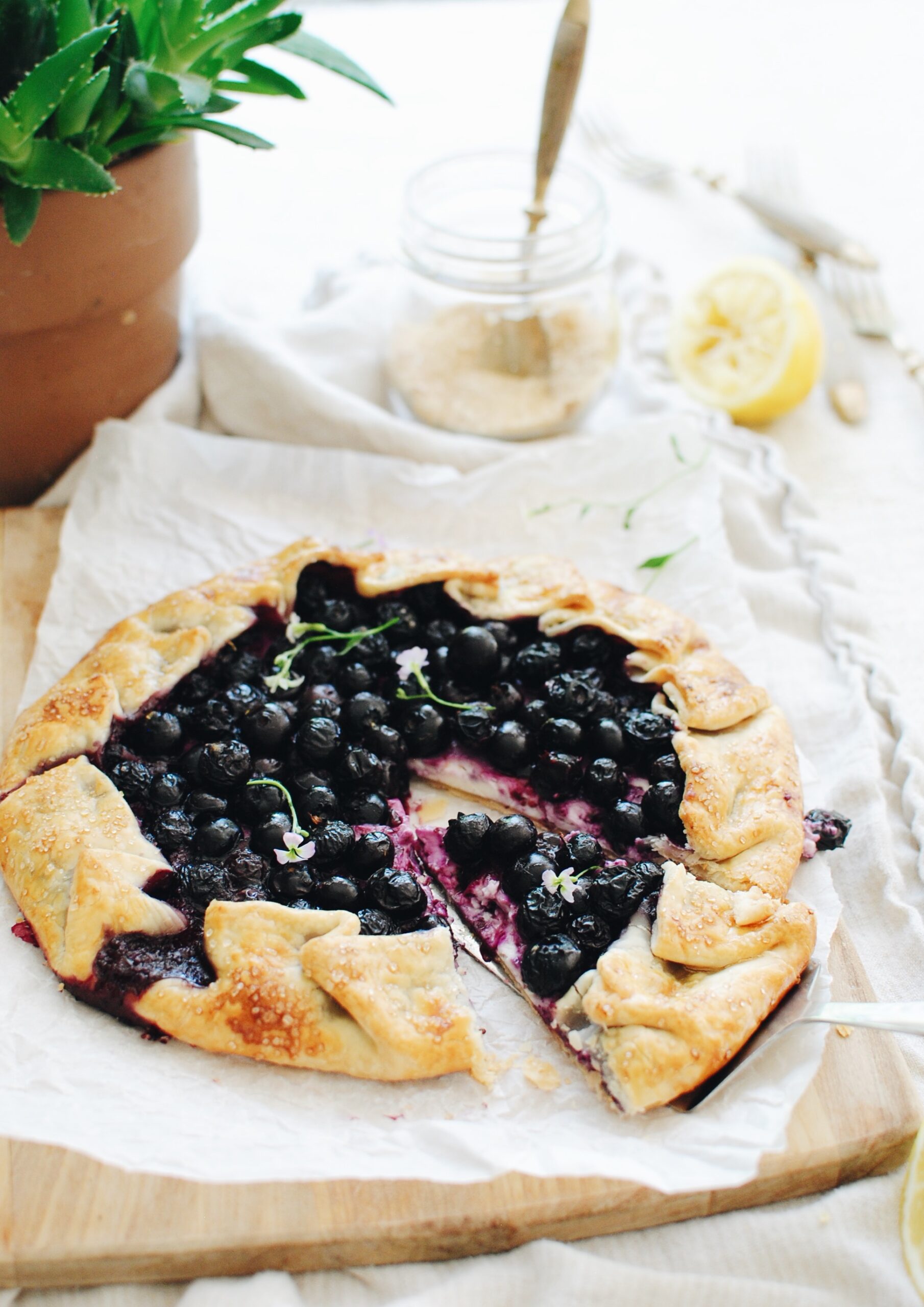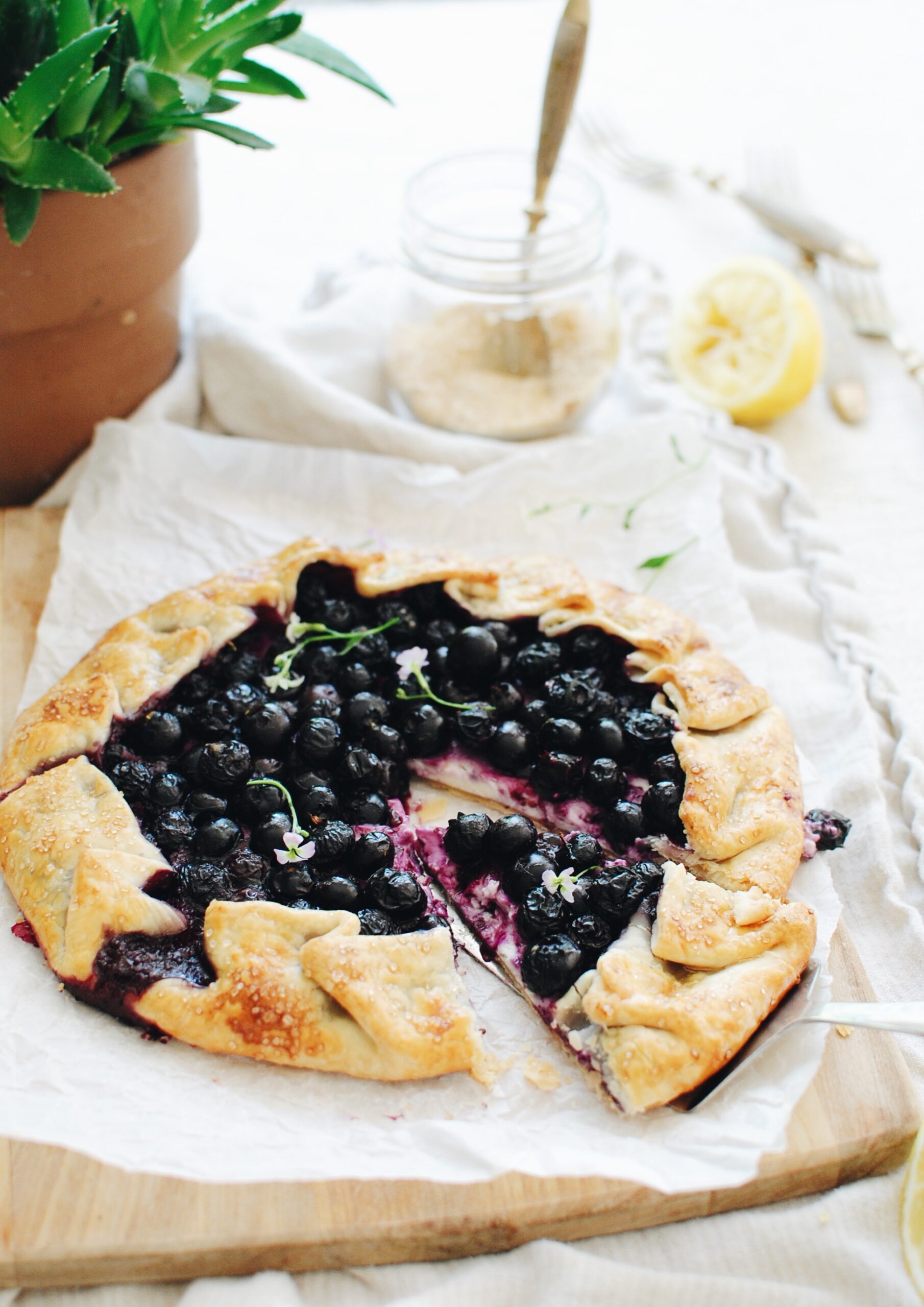 Look at me all ragin' summer like with these burstin' berries tucked into a golden brown crackly pie crust.
And you know what, we're even GROWING berries in our garden, but all the *&*# birds yoink them just as and before they ripen. I've eaten approximately ohhhh let's see . . . none.
But! I still felt it in my soul to make you a galette with tangy cream cheese on the bottom and sugary lemony berries on top.
You're like, "wait did you garnish with WEEDS?"
…maybe.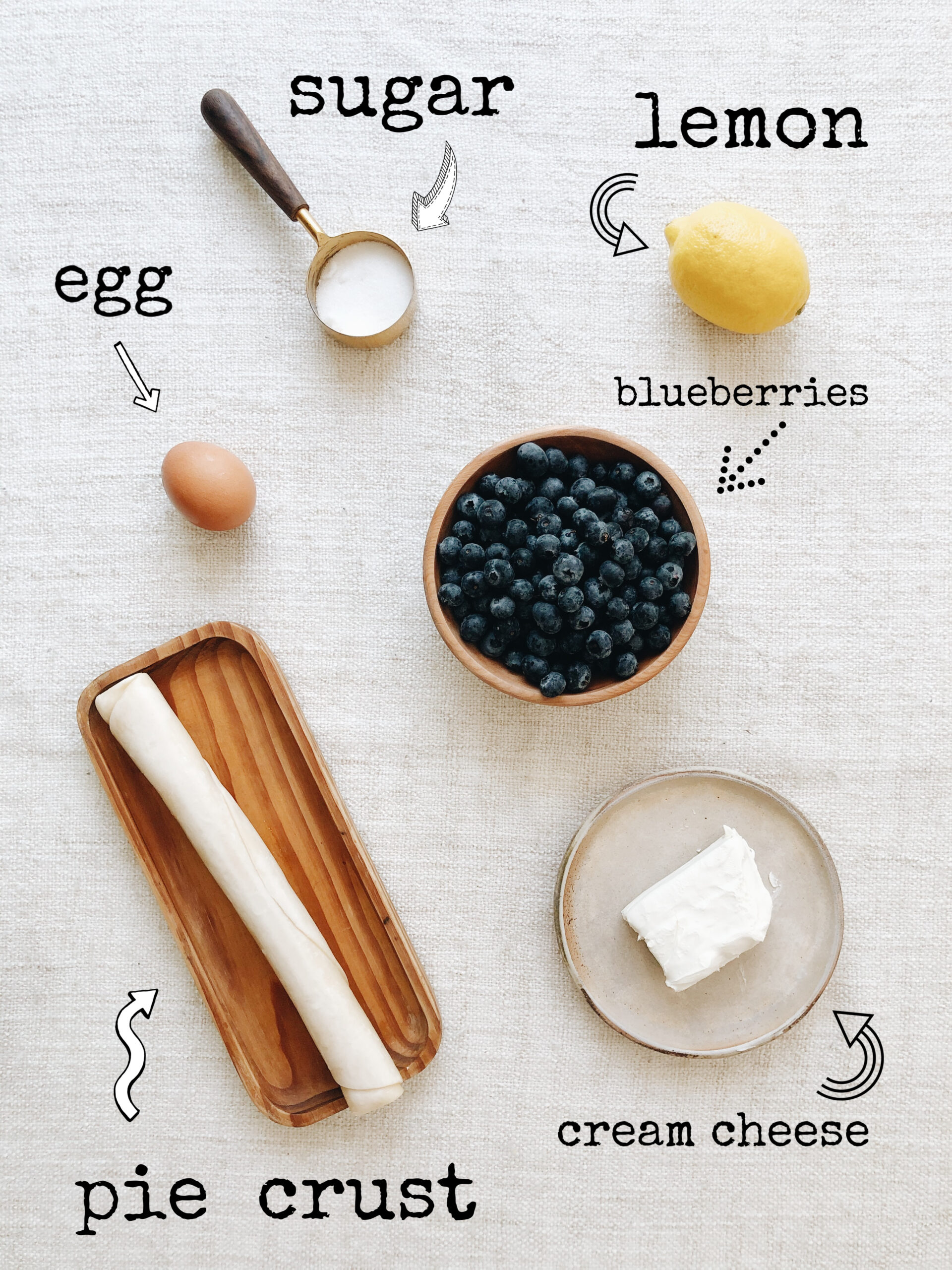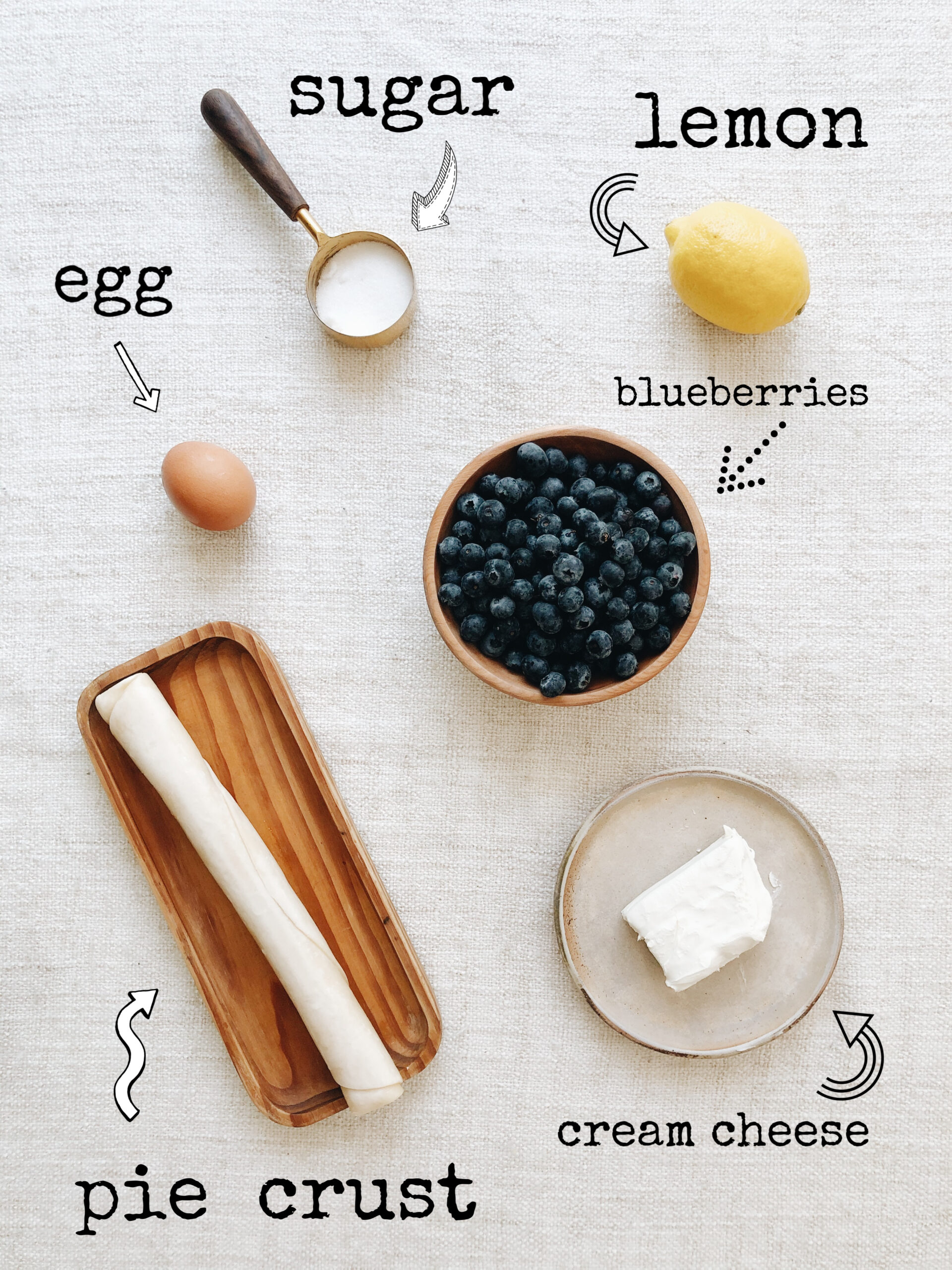 This is all it is, man. And if that store-bought pie crust makes you cringe, fair enough. Make your own, ya over achiever.
Remember that one time I MADE a pie crust? It was actually a surprisingly lovely time I had. One early afternoon over Christmas break two years ago, I cracked up Alison Roman's first cookbook along with a beer, the Amélie soundtrack because do you even know me, and got downright busy with a homemade pie crust. I might even tackle it again someday.
Don't count on it, though.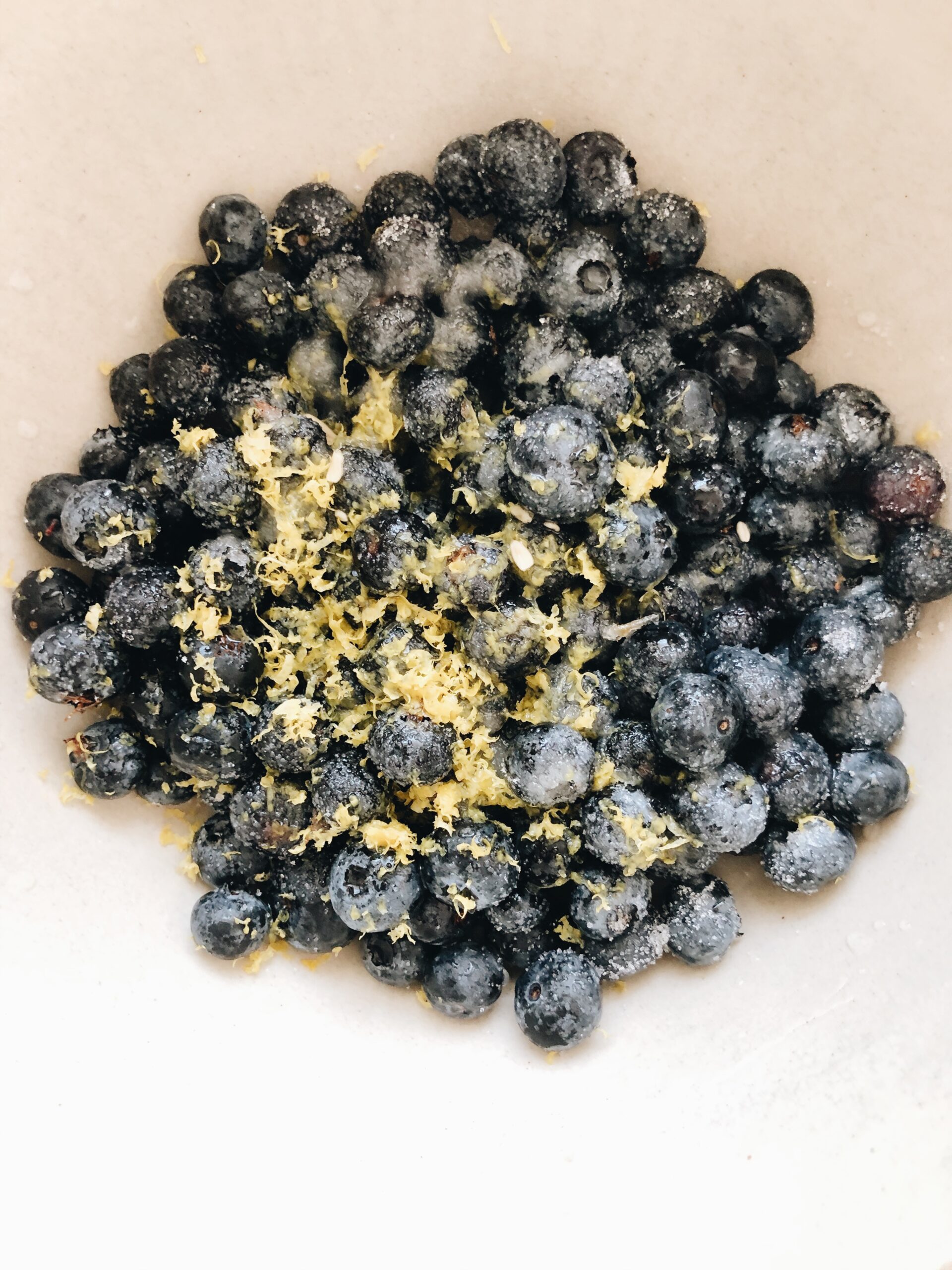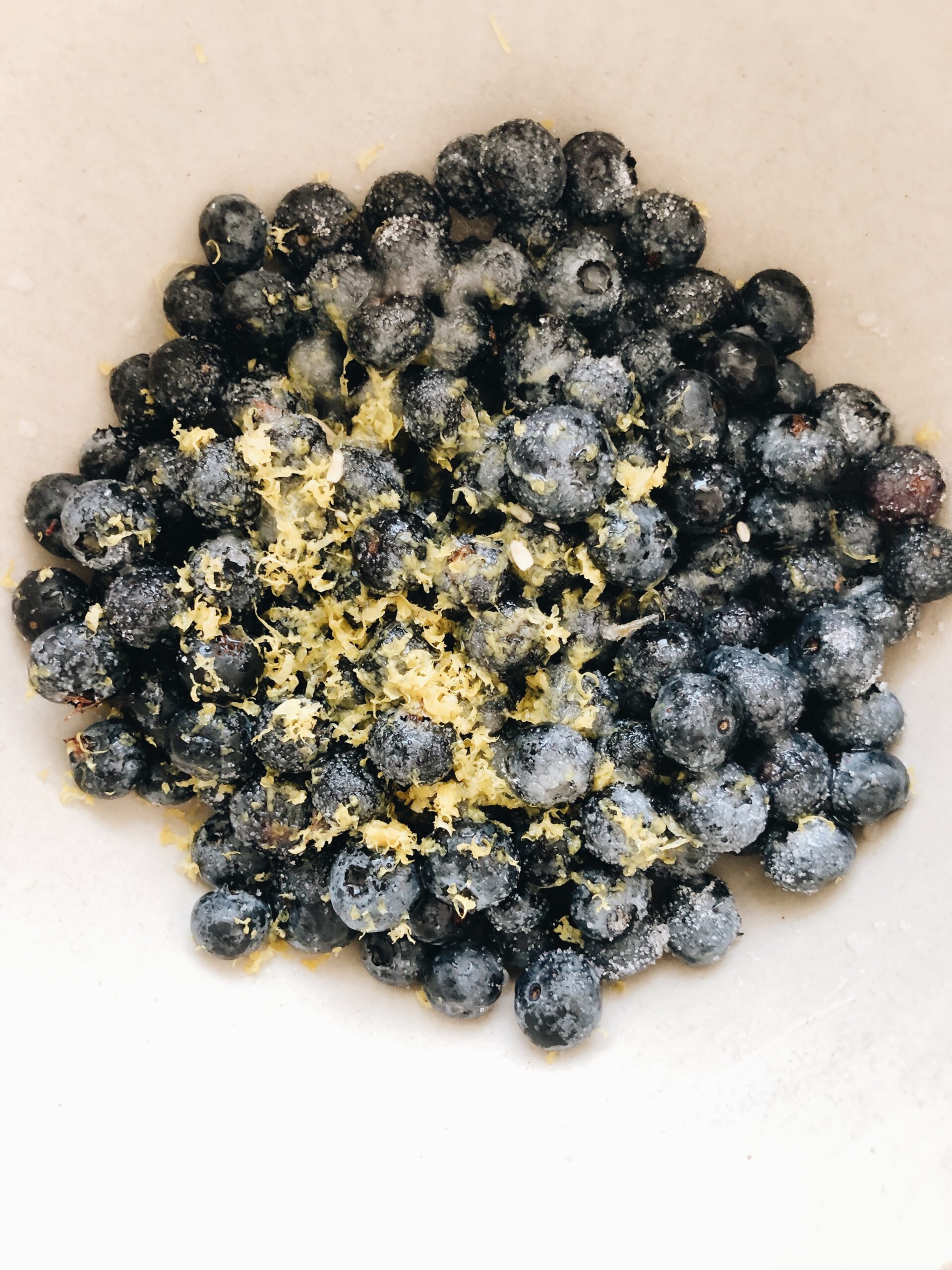 The blueberries – all you do with toss a pint with a bit of lemon zest, juice and sugah, sugah!
I know berries are sweet enough, sure. But they're also tart. And this sugar toss with lemon does some weird voodoo magic to them and you won't be able to see straight when you taste them.
Actually, tell you what – have them sitting in a bowl for about ten minutes, then taste one and tell me you don't know your face from your butt. Just tell me.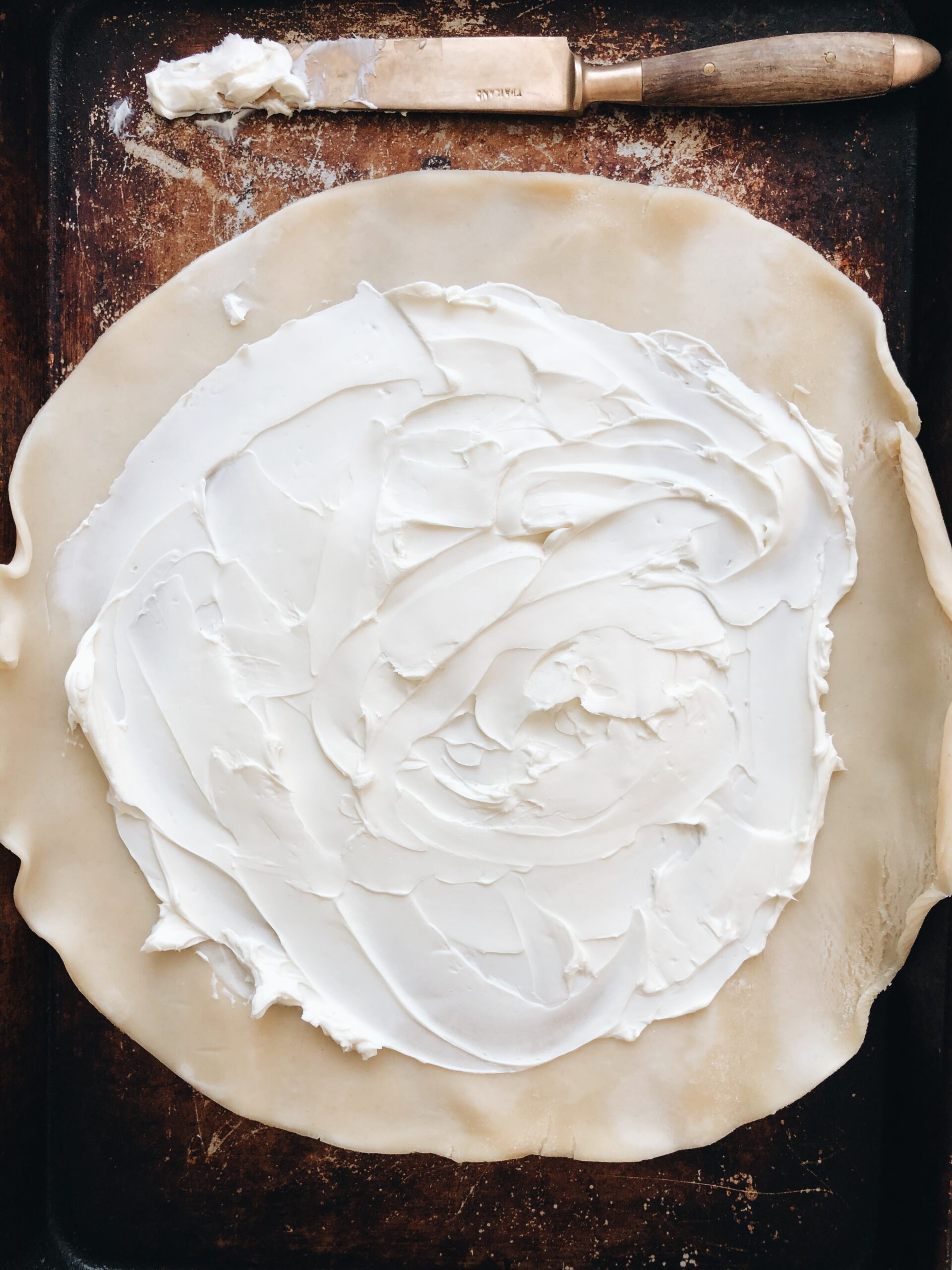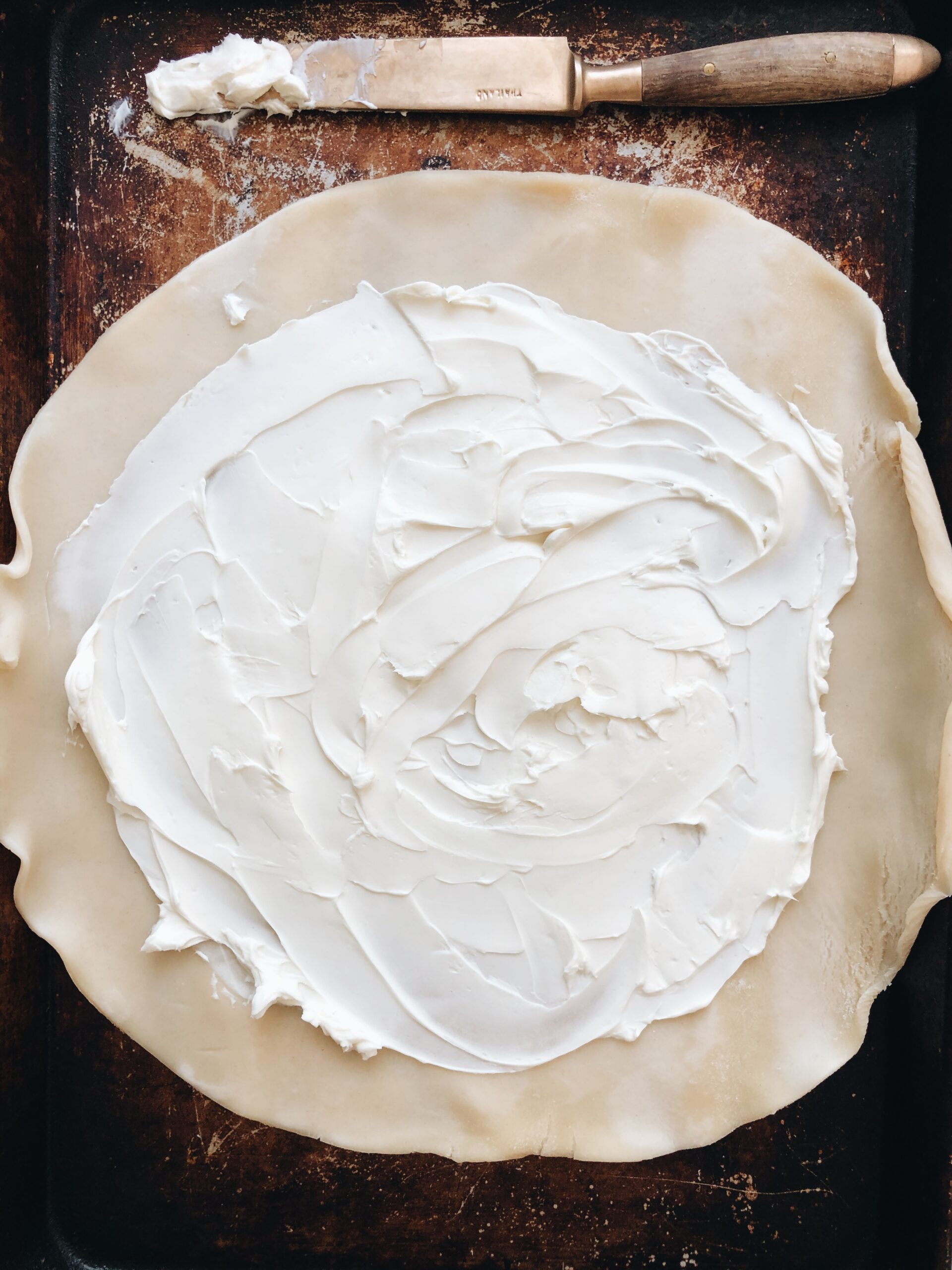 Roll out the pie crust and spread half a block of room-temp CRAYME CHAYSE over it. Right in the middle, about an inch away from the edges.
Cream cheese is one of my favorite foods in the entire world and I'm not afraid of you knowing that.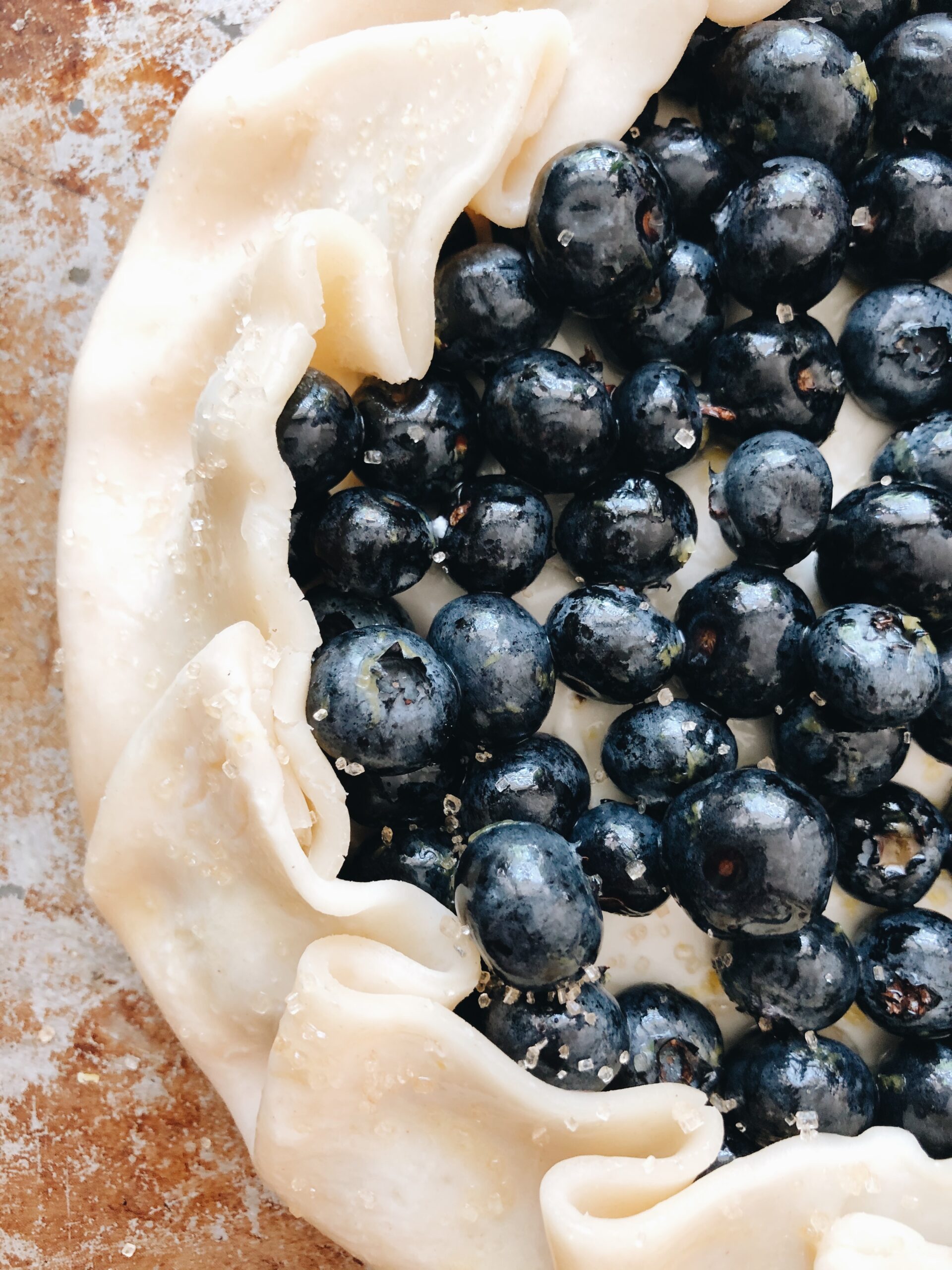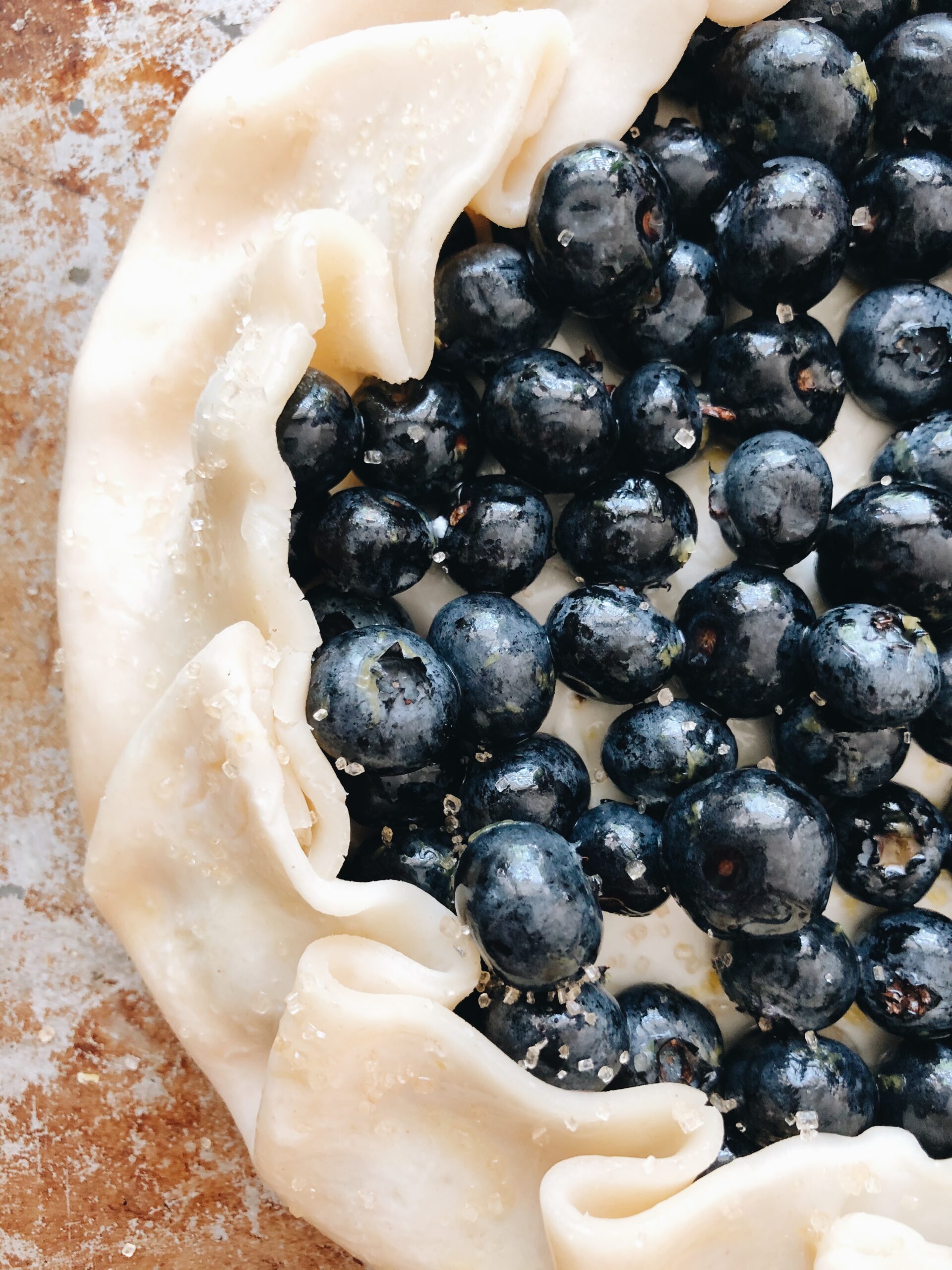 Now pour those berries right in. Simple as that.
You'll overlap the edges of the pie crust on itself, all the way around, then brush it with a lightly beaten egg wash.
I suppose I could have just said lightly beaten egg. Or egg wash. But the two together is repetitively redundant, yes?
Give the crust (and the berries!) a little sprinkle of turbinado sugar. Which is sugar in the raw. Those giant grains of sugar sparkle and add the tiniest crunch to the whole mess and good gracious do it.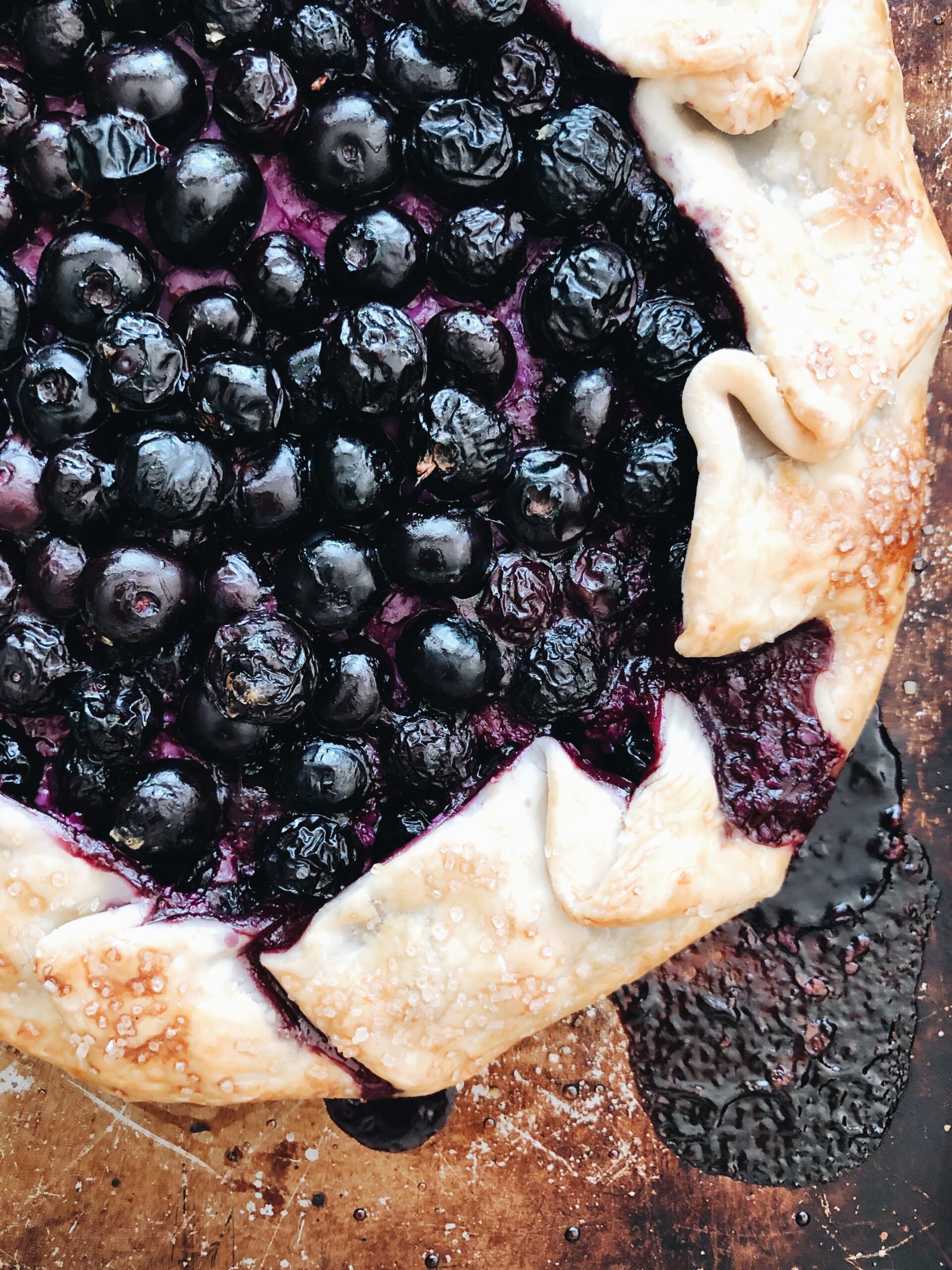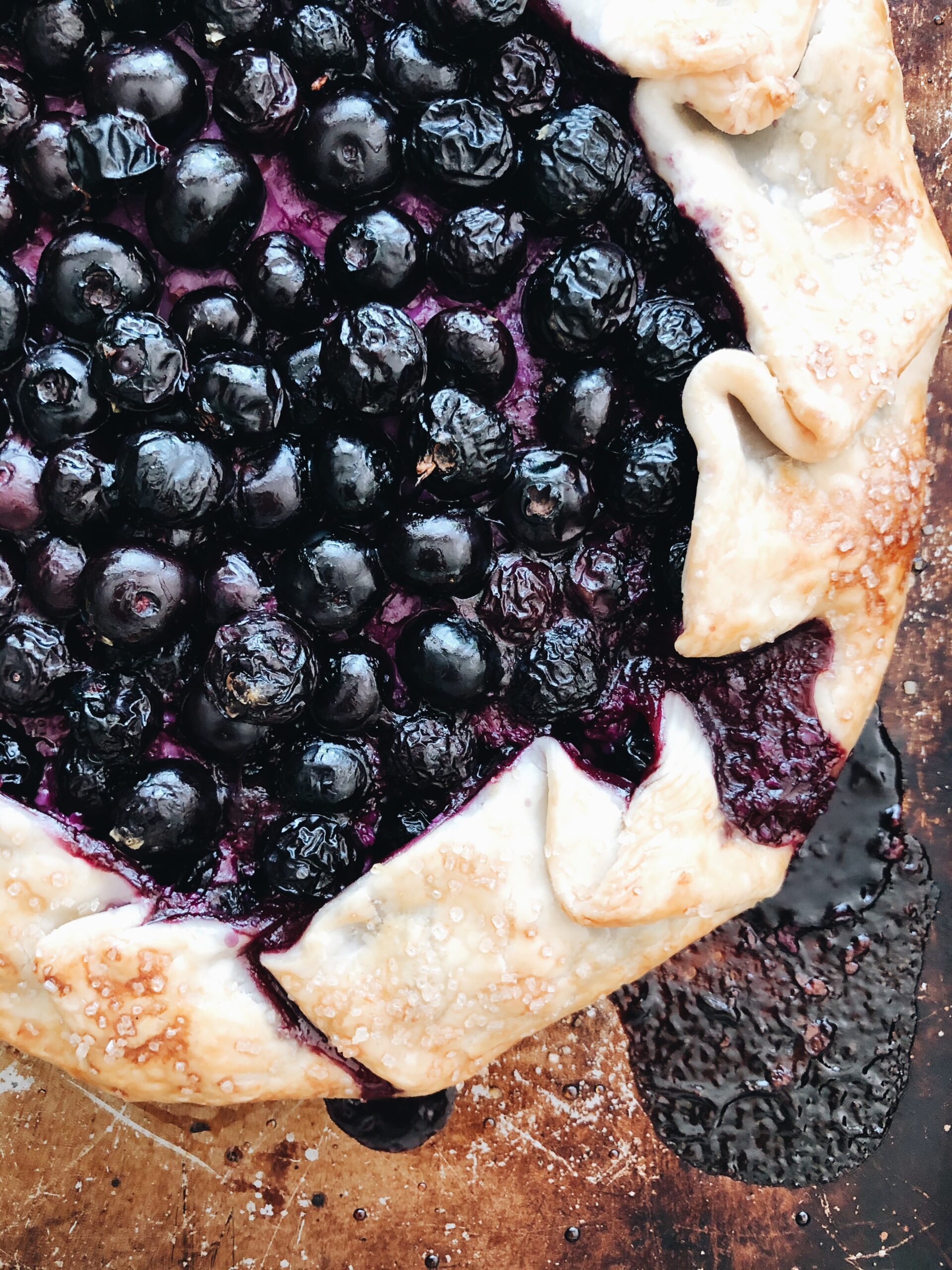 If your berries ooze out of the crust and onto the pan like this, you've done it right.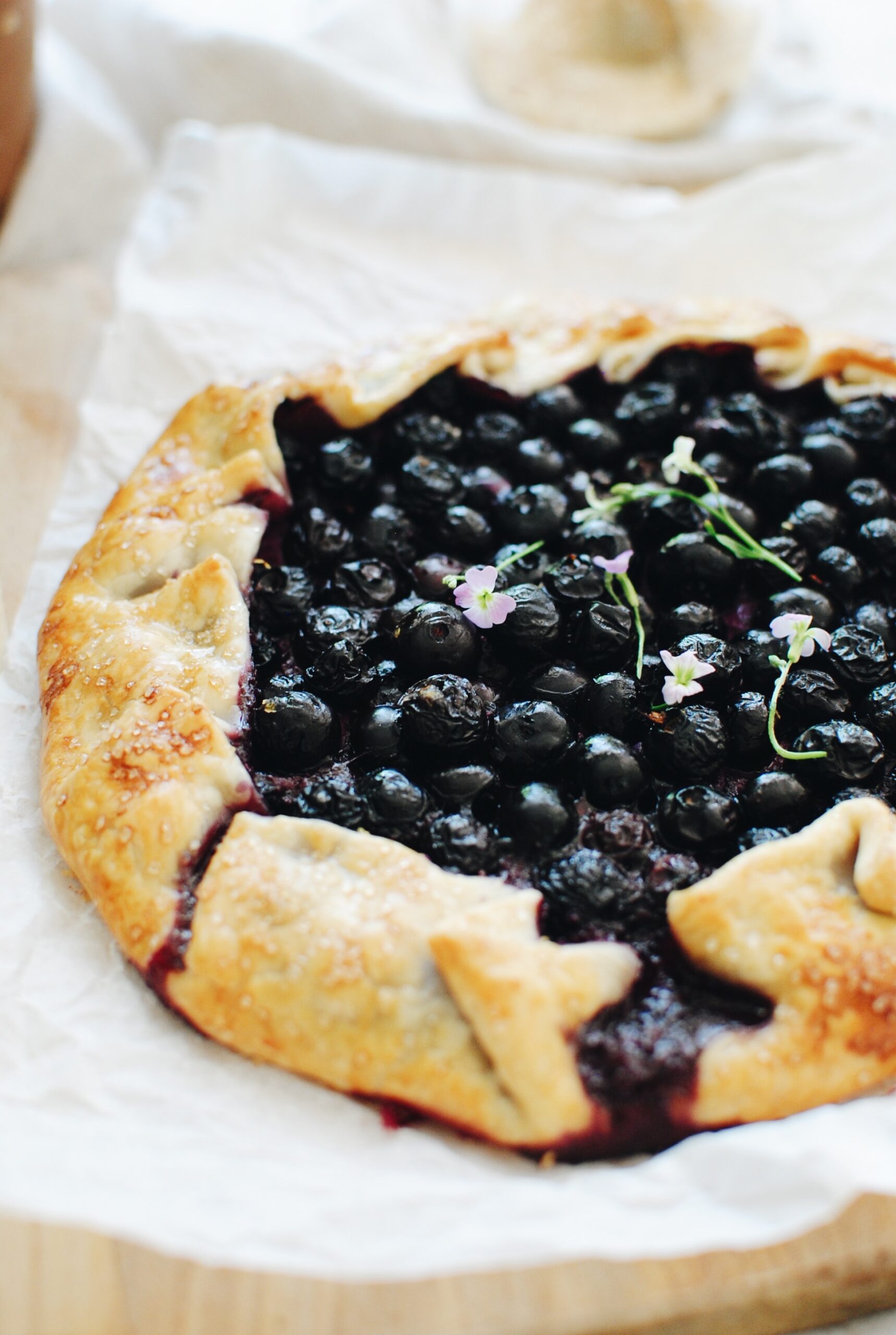 What's that? Oh right, that is summer slapping you square in the face right now.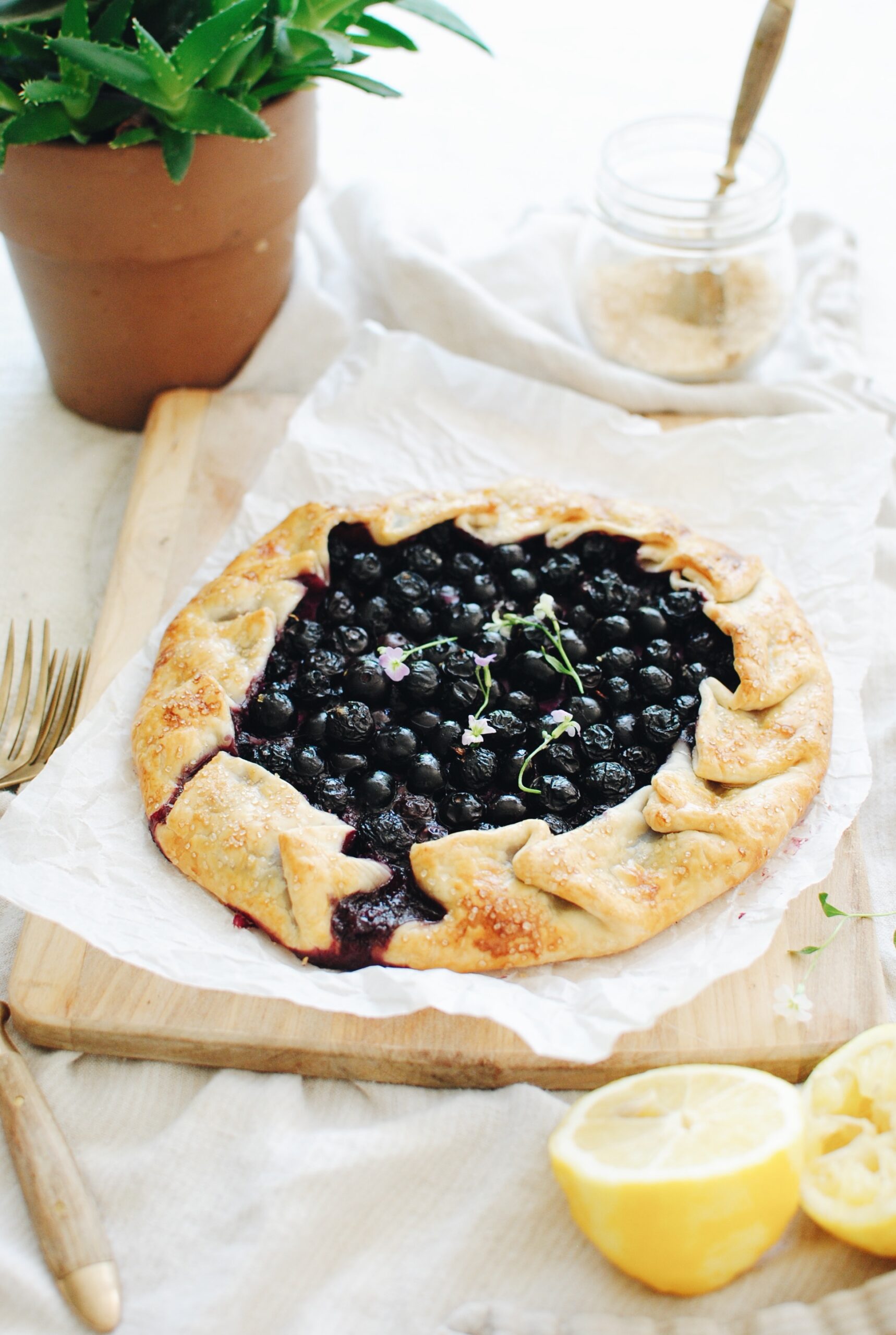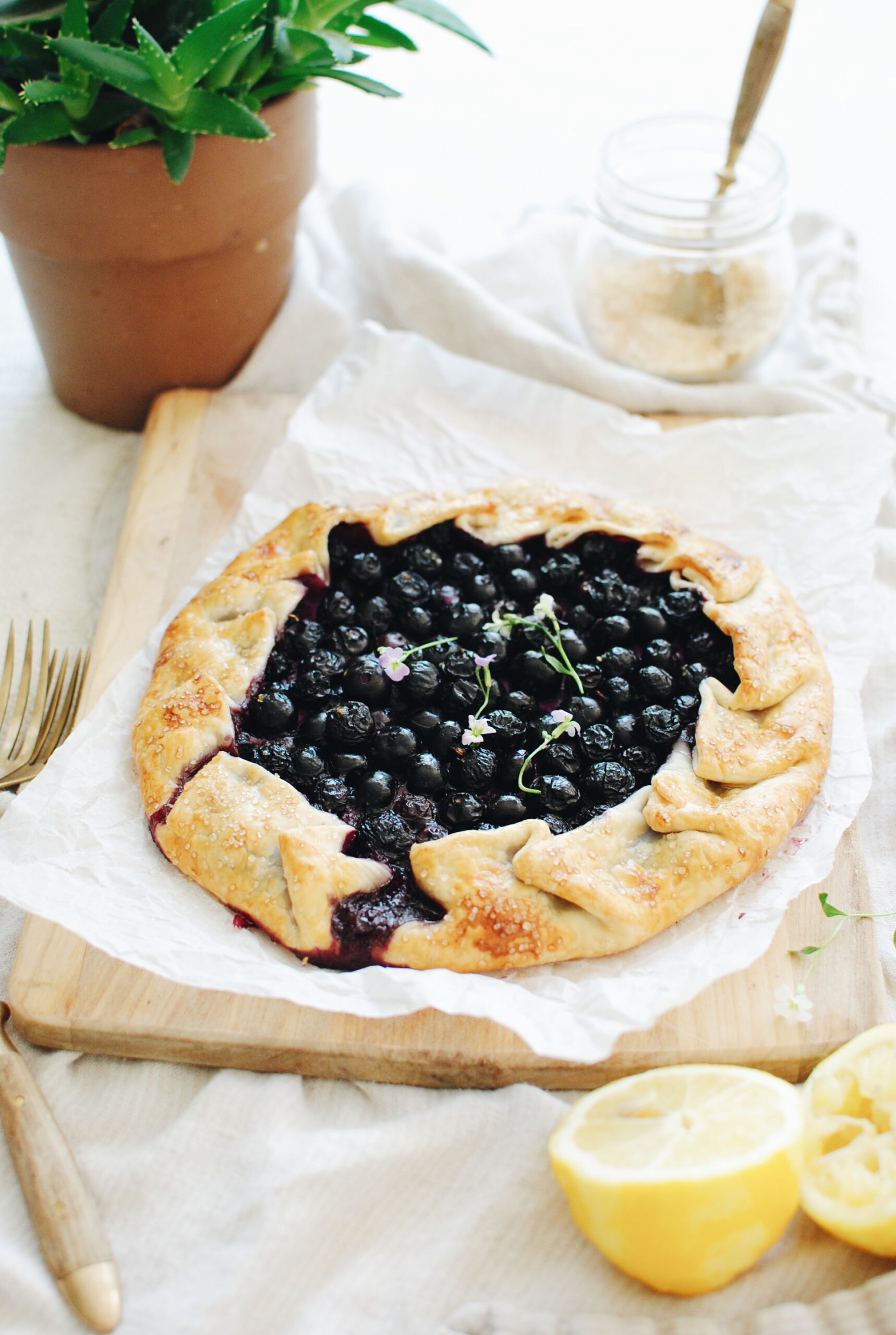 Guys it's TANG meets SWEET.
TART meets DEPTH.
TEXTURE meets . . . well, other TEXTURE.
It's got this vibrancy both in the berries and the simple layer of cream cheese underneath it. That, paired with the rustic homey flavors of a good ol' pie crust? Stawpit.
And no you don't have to garnish with tiny wild flowers, stop laughing. We're growing a mini patch of dainty flowers in our front yard and they give me troughs of joy, so I used them here. But mint or baby basil leaves would be perfect!
Just six ingredients for an exquisite but simple summer dessert. I feel like we're done here.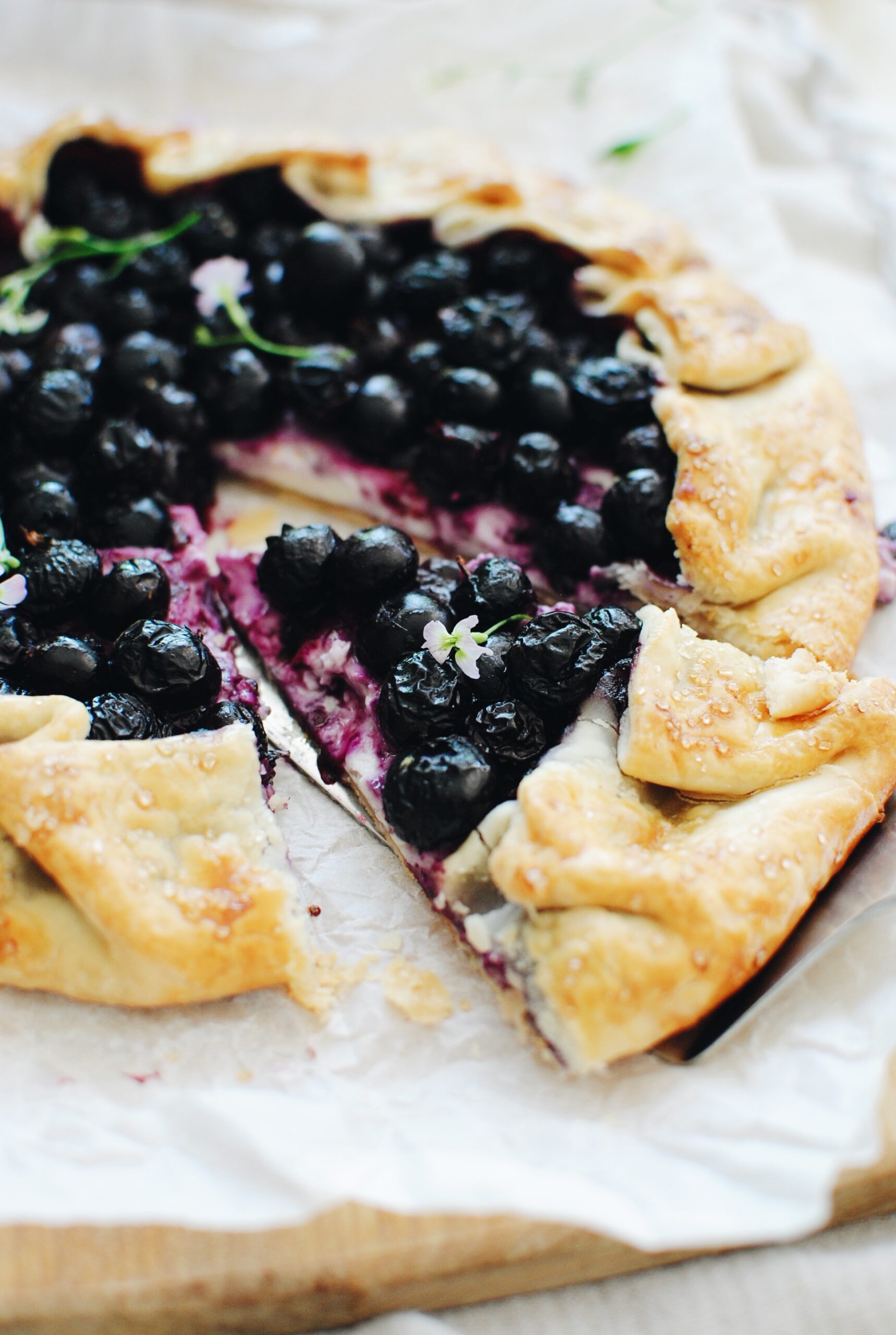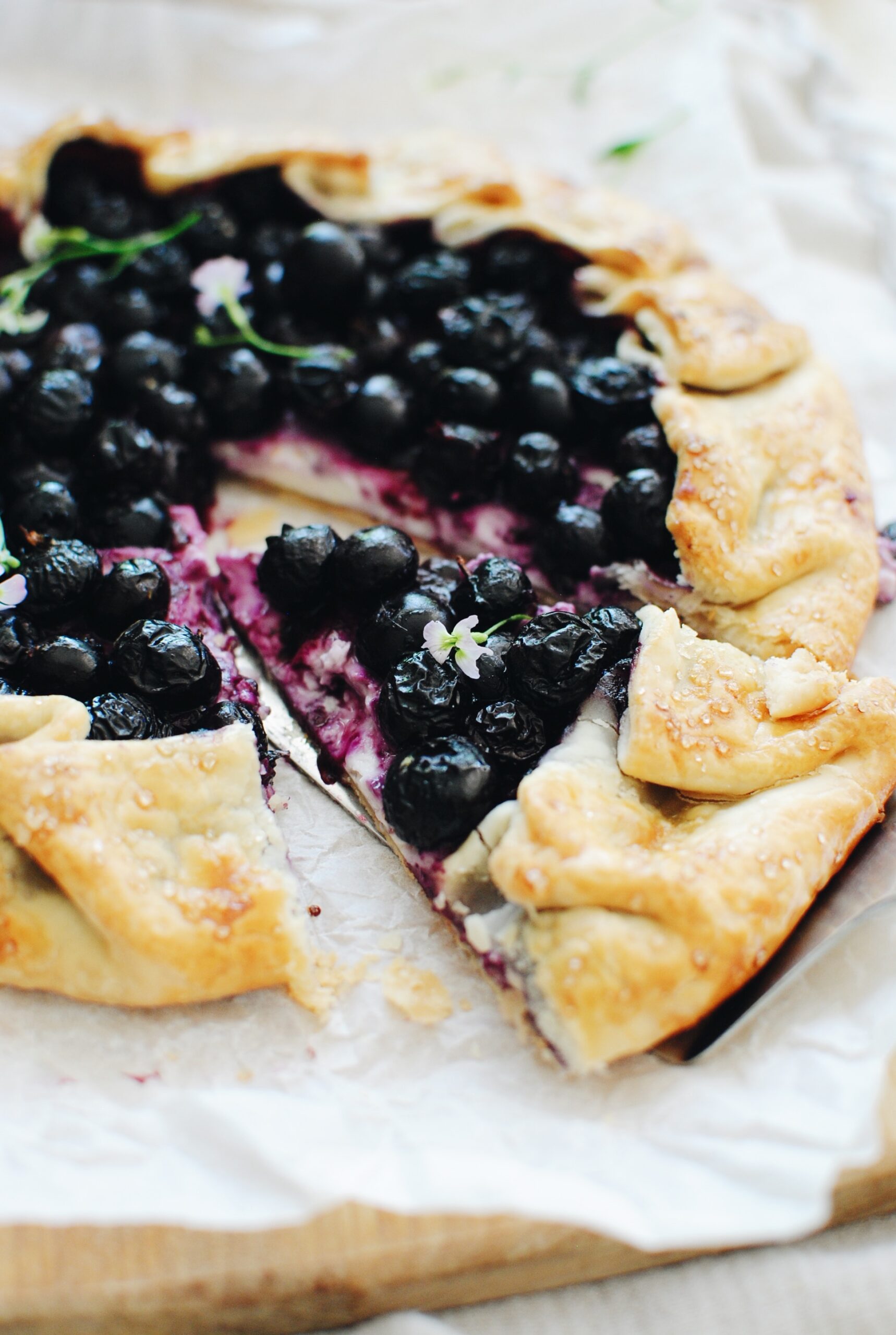 Fourth of July? WELL DUH.
Ingredients
1 pint blueberries
1 frozen pie crust, thawed
1 lemon, zested and juiced
2 Tbs sugar
4 oz room temperature cream cheese
1 egg, lightly beaten
1 pinch turbinado sugar
Instructions
Preheat your oven to 415.
In a small bowl, combine the berries with the lemon zest, juice and sugar. Toss and let it sit for a few minutes.
Roll the pie crust out on a large baking sheet. Spread the softened cream cheese in the middle, leaving about an inch untouched at the edges. Pour the berries on top of the cream cheese and gently fold the edges of the pie crust over itself in that classic galette pattern. Brush the crust with the egg wash, and sprinkle the turbinado sugar over it.
Bake for about 25 minutes (longer or shorter based on your oven), or until the crust is golden brown and the berries are soft and bursting in places.
Let rest for about 10 minutes, then slice and serve!
Yields six small servings.
7.8.1.2
433
https://bevcooks.com/2020/06/simple-blueberry-galette/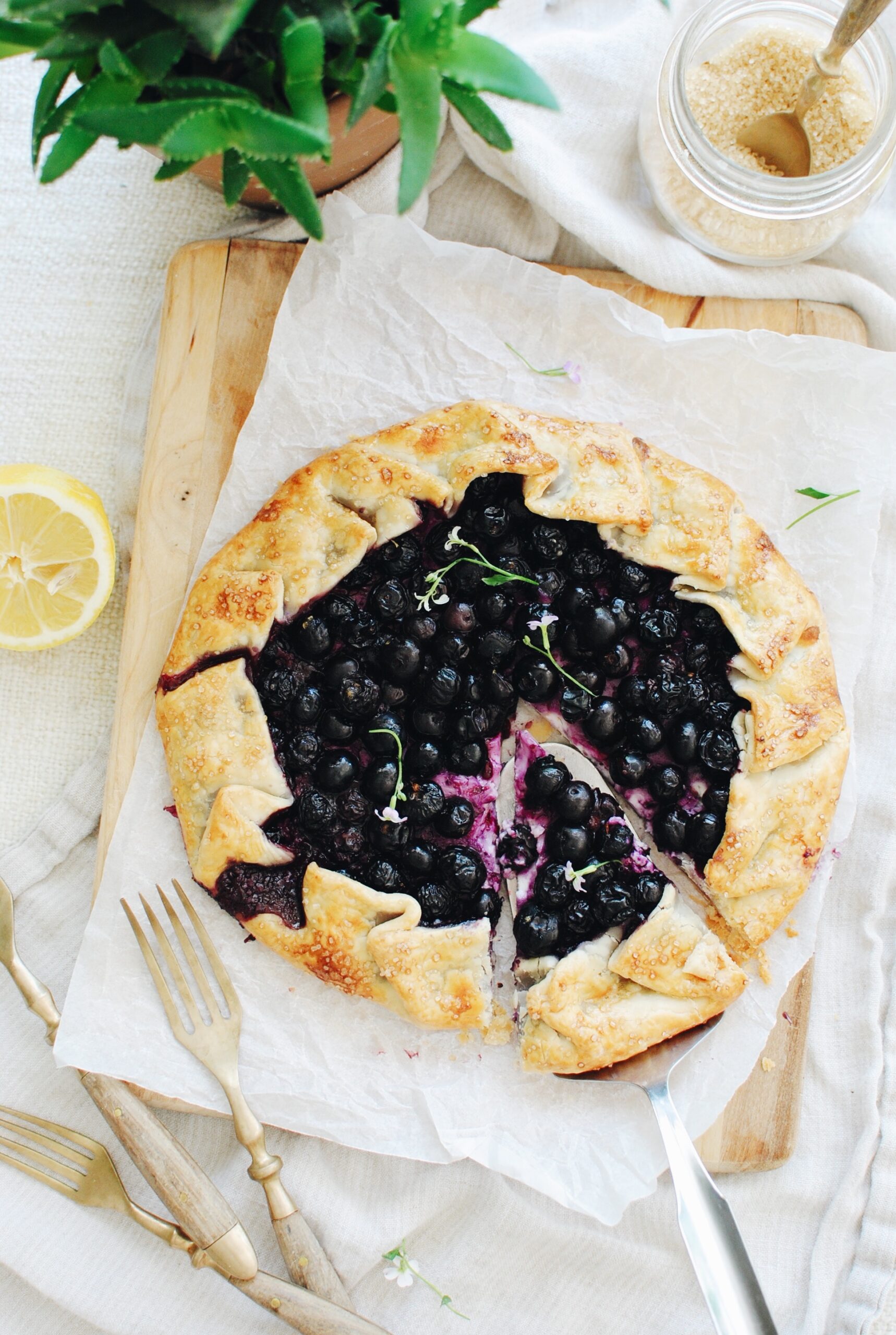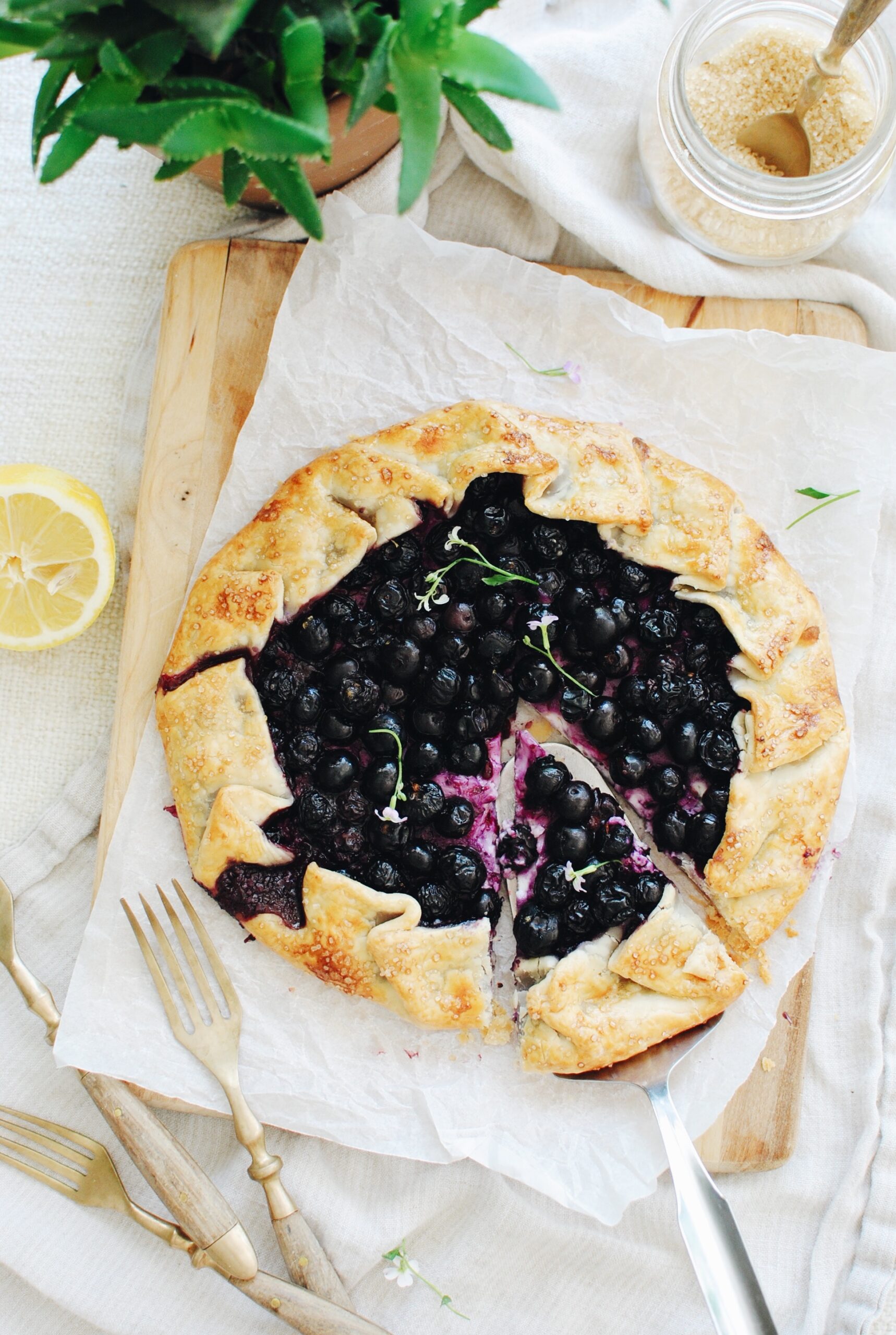 You might want to make two.