You know me and picnics. We're like this.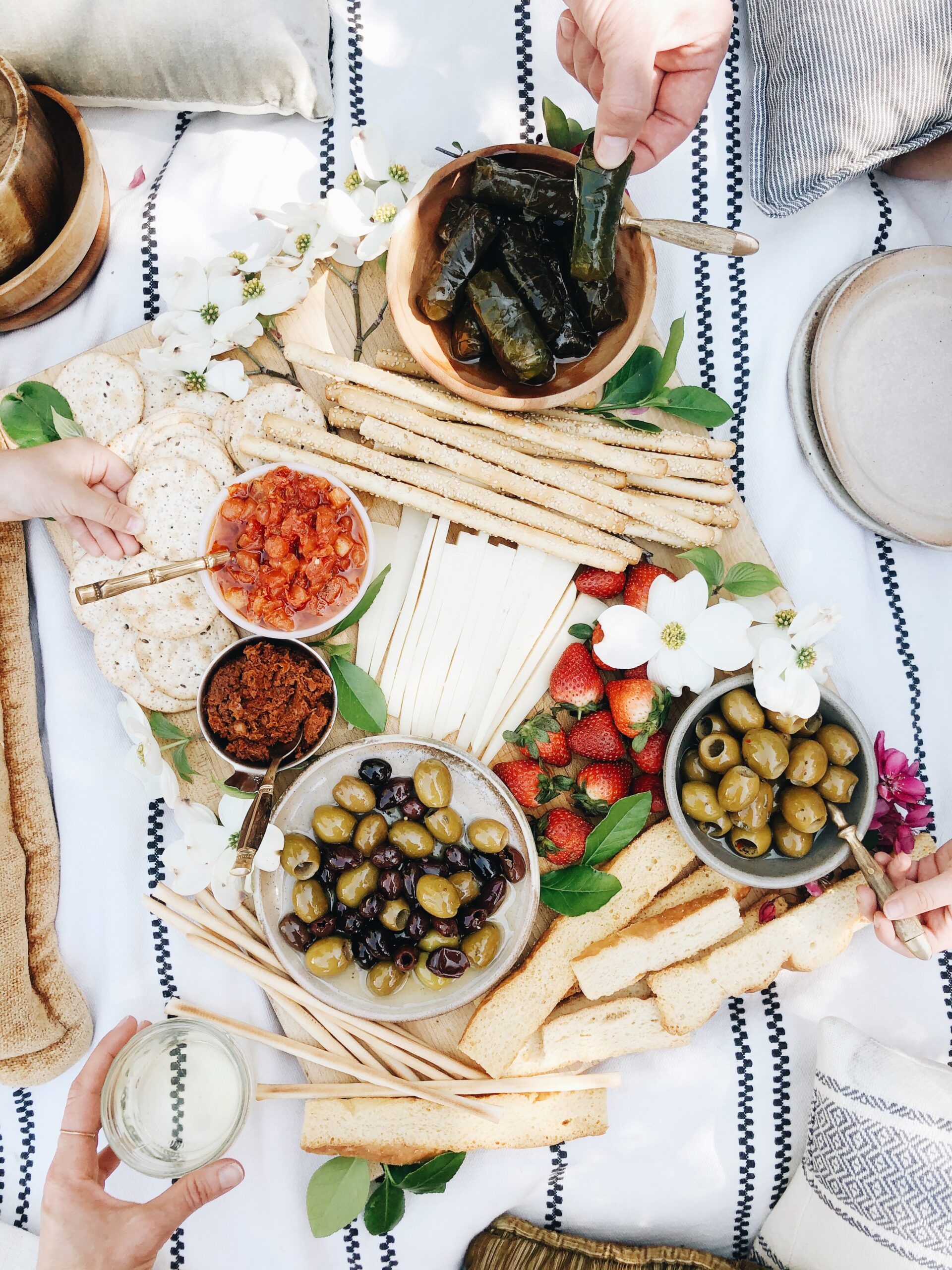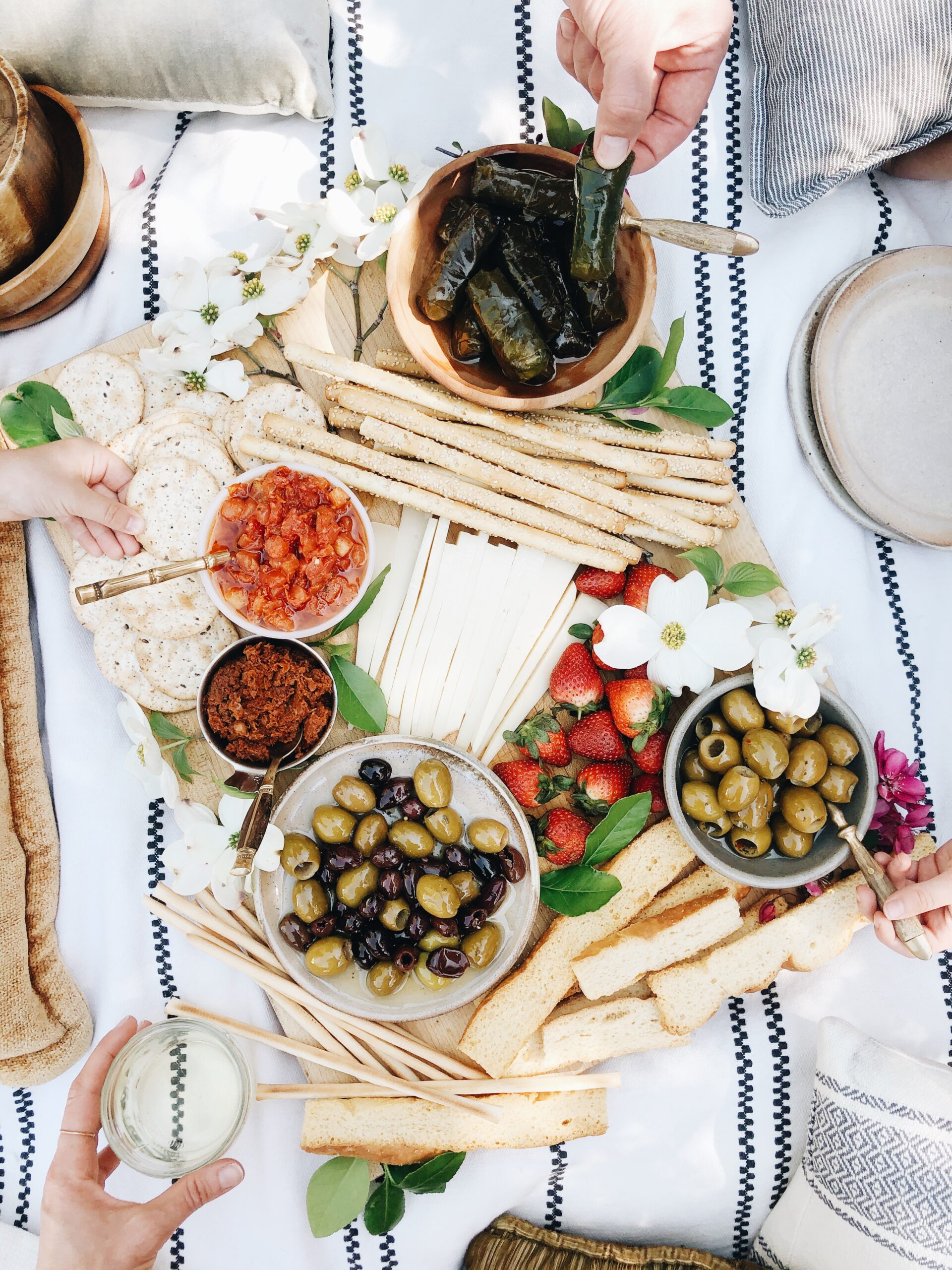 I know I'm always shoving boards down your throat. Grazing boards, cheese boards, pesto boards – well today I'm showing you an antipasti board, courtesy of my lover DeLallo! Because yo, they ship. You don't have to leave your house. You can't anyway, hahahaha! Oh.
This dreamy little picnic is my idea of sanity saving during a quarantine, or a shelter-in-place, or whatever you're calling it in your zip code. We're home. For a while now. And for a while to come. So let's pimp it.
Plus it gives you the chance to look at your partner and say, "YOU WANNA TAKE THIS OUTSIDE?"
Yes. Yes I do. Very much so.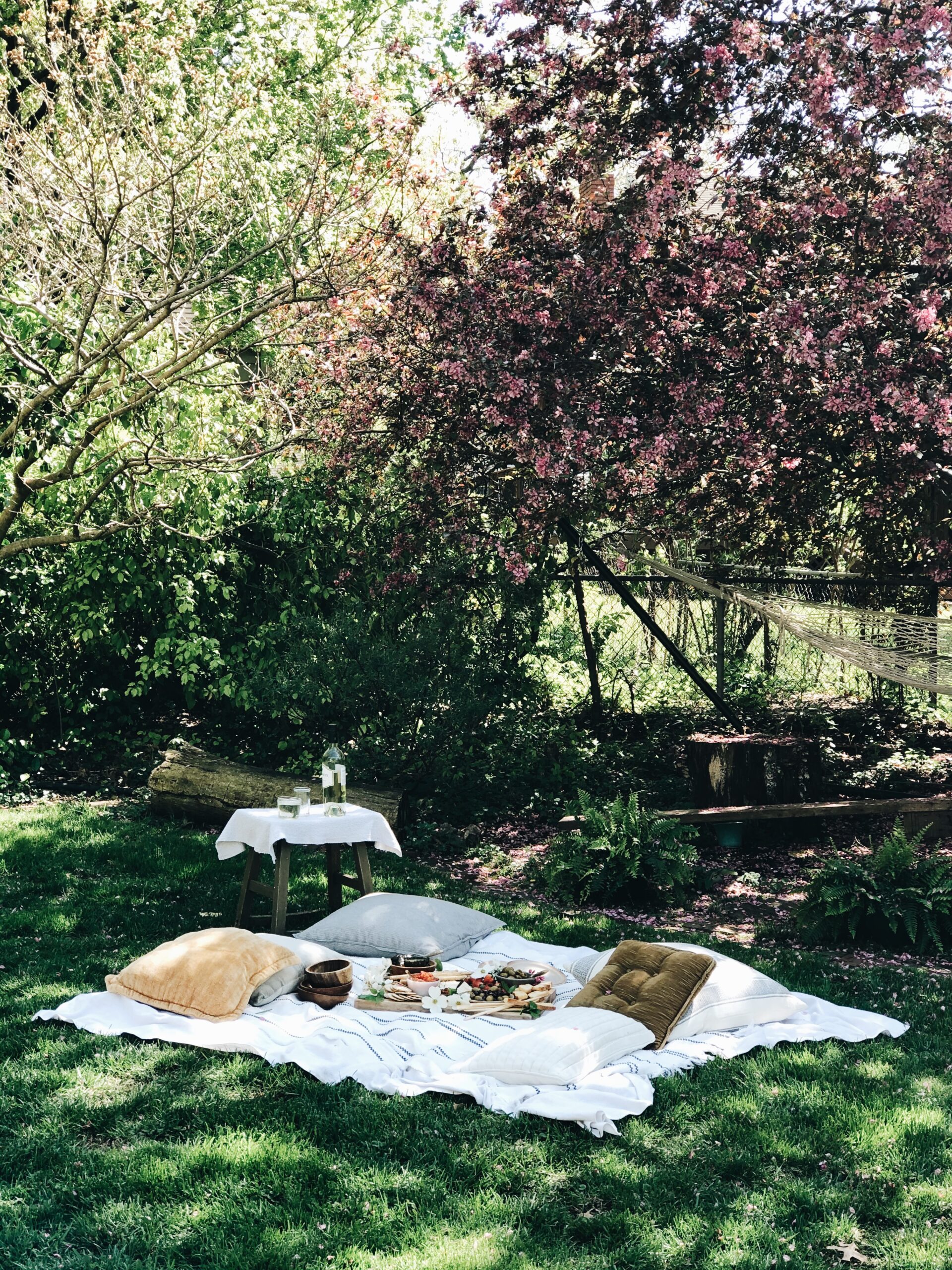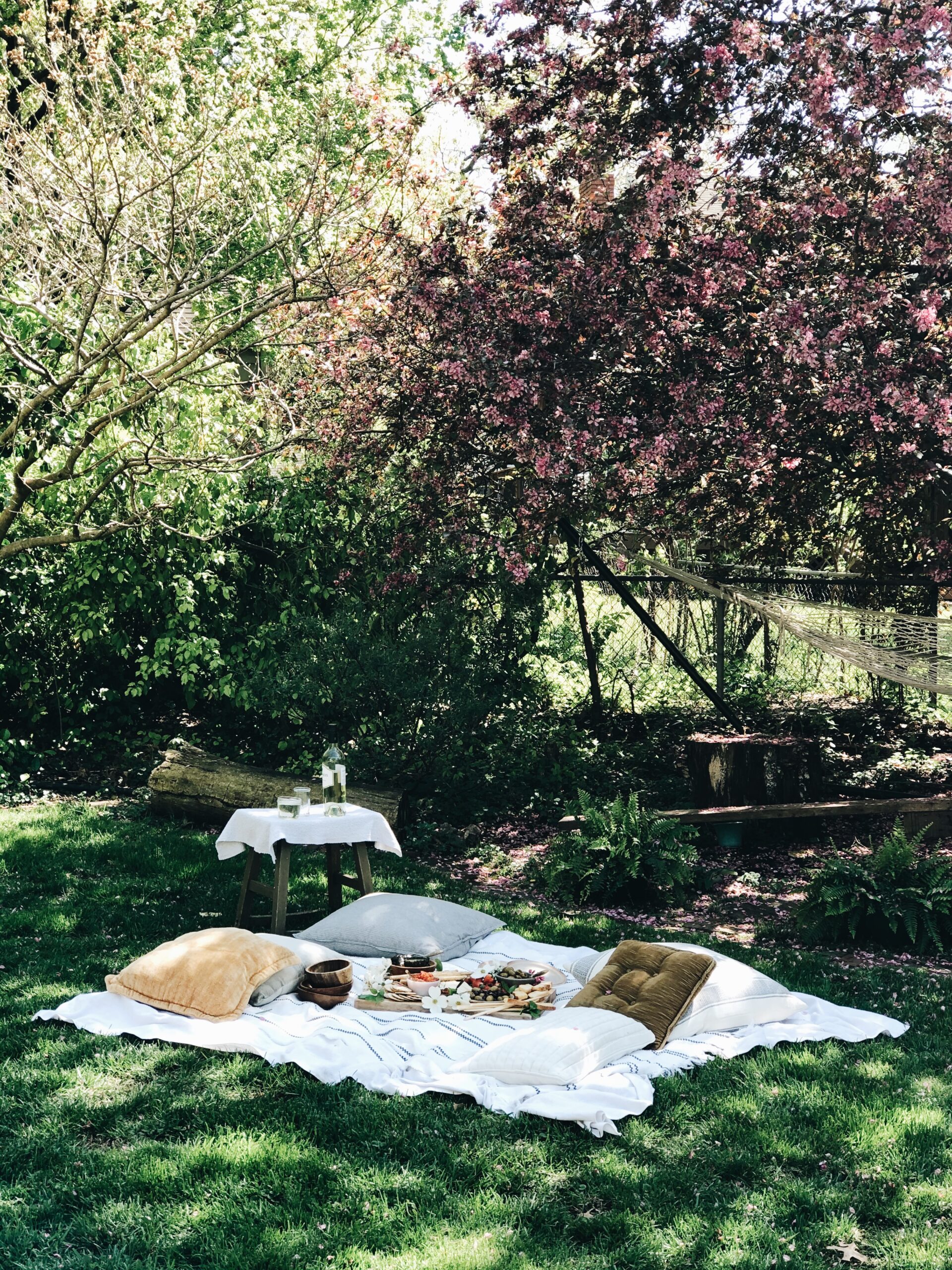 This scene gives me so much life. Because in short, you violently grab throw blankets and pillows (NOT PELLOWS, guys. Why do people call them pellows? I'll never understand this.), from the sofa and your bed and toss them all willy nilly on the ground (pro tip: throw a tarp down if the ground's wet!) and it's picnic time. Look how chic you are right now. Ankle bump?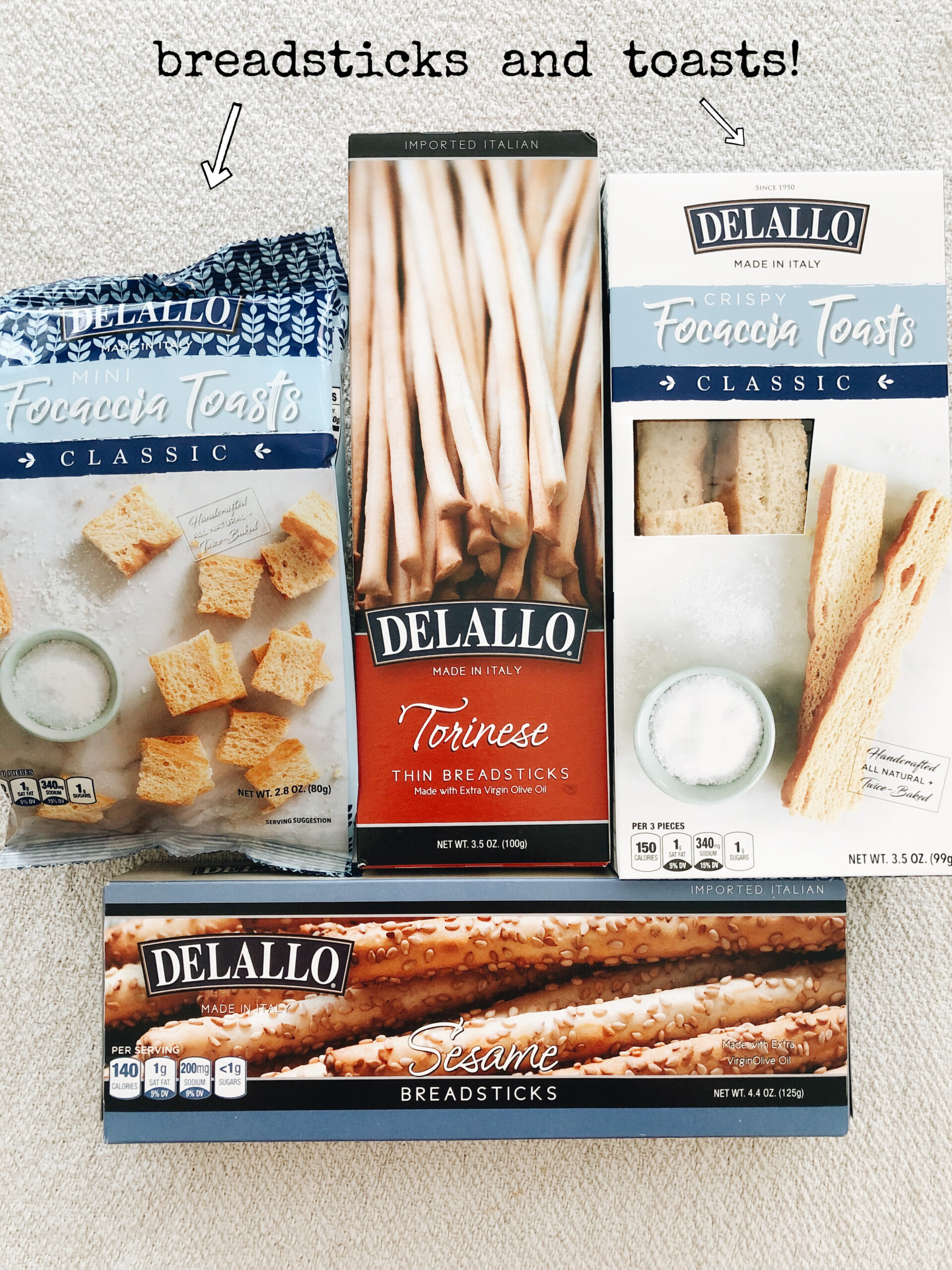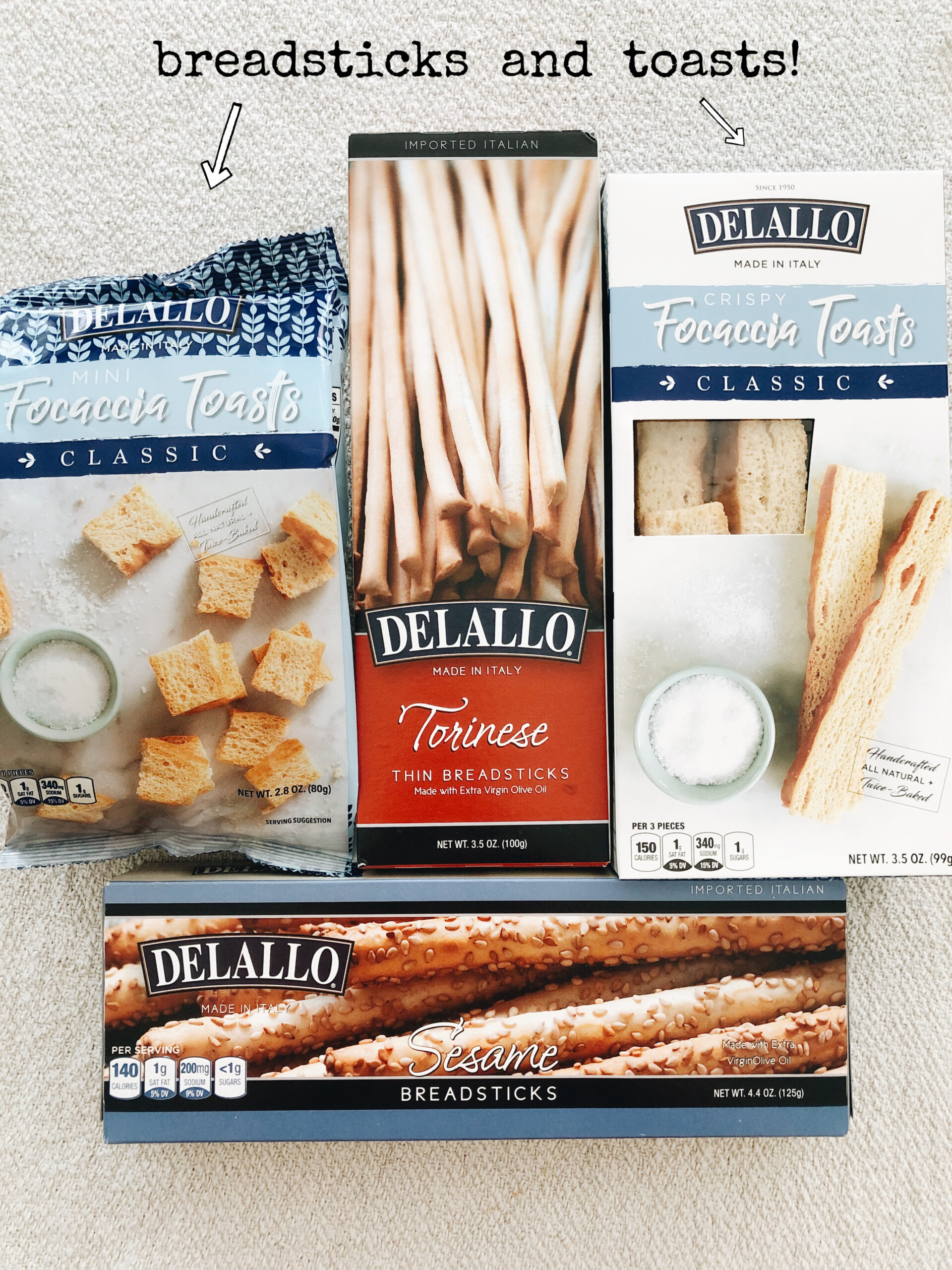 So for this particular board, I wanted ALL THE DeLallo breadsticks. Those sesame sticks that you're eyeing right now are crispy, toasty, nutty, and a complete joke if you think you can stop at one.
They also carry light-as-air focaccia toasts, which – when cut up like croutons, are perfect for a crunchy green salad. Or heck, just plain noshing. The longer toasts work as the most ideal canoe for the bruschetta that I'm about to come undone over and will tell you all about in less than 20 seconds.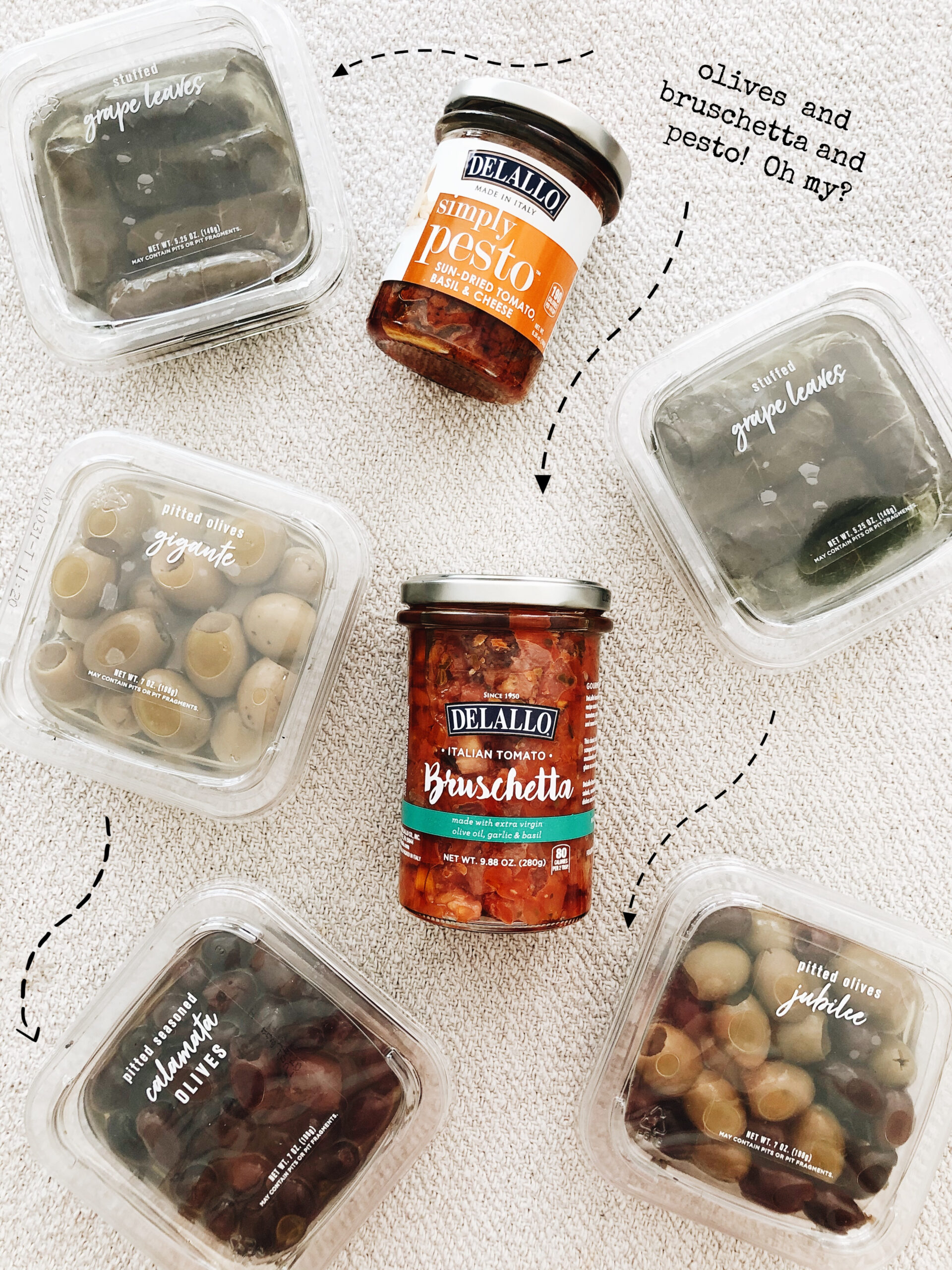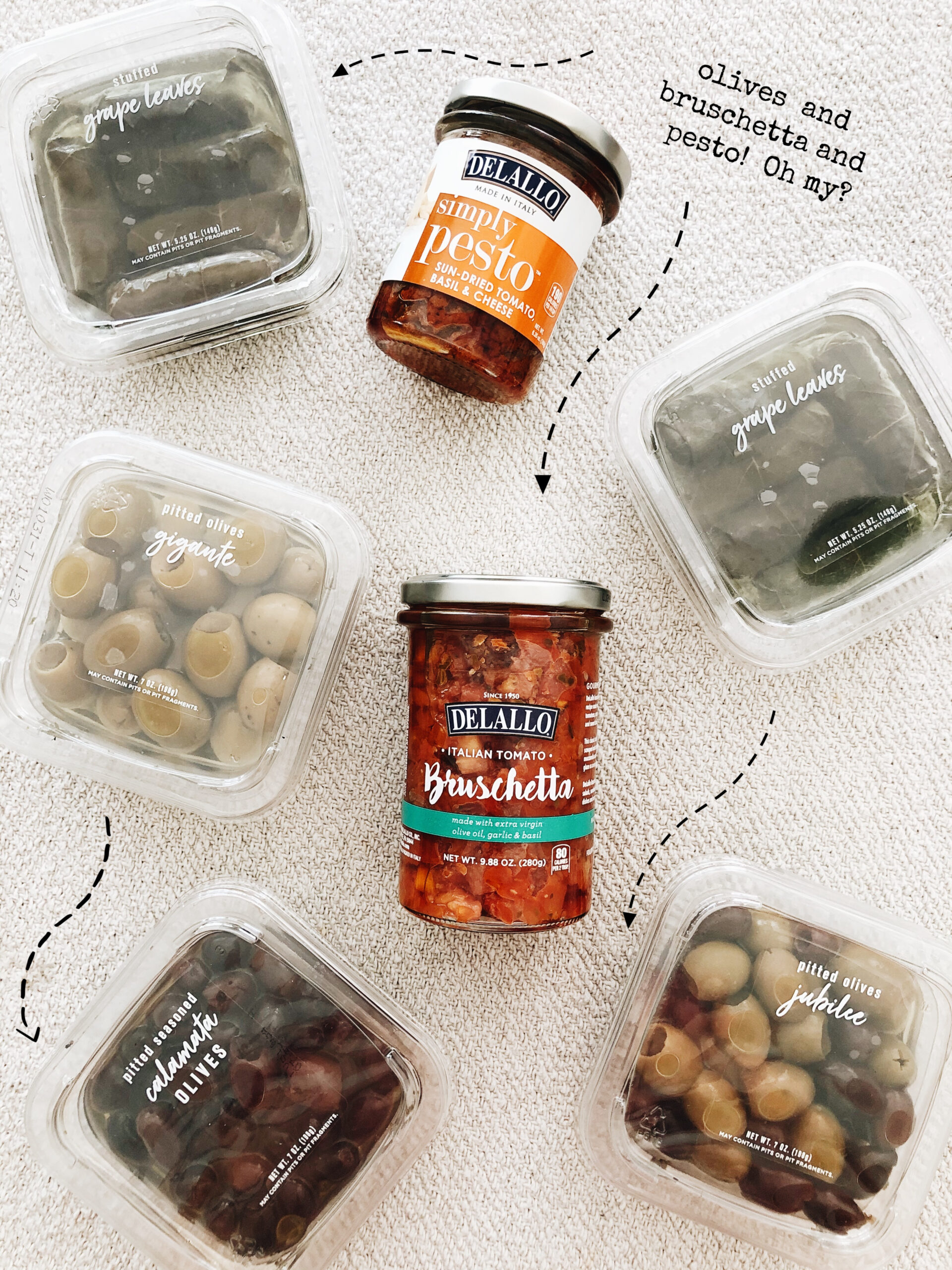 DeLallo carries fresh GRAPE LEAVES. Did you know this already? I'm not even a huge grape leaf lover and I ate 85.
The olives are a specialty (briny, plump and pitted), and their pesto selection is unrivaled. Remember this post? Yeah, go back and revisit that pesto rabbit hole when you can.
THAT BRUSCHETTA though is allowed to live inside my mouth until I die. It is absolute perfection. And it's from a jar! The tomatoes are acidic and robust, the garlic is pungent with unmatched depth, and the basily oil just carries it through. IT IS DOPE. (<–I'm not even going to backspace right now.)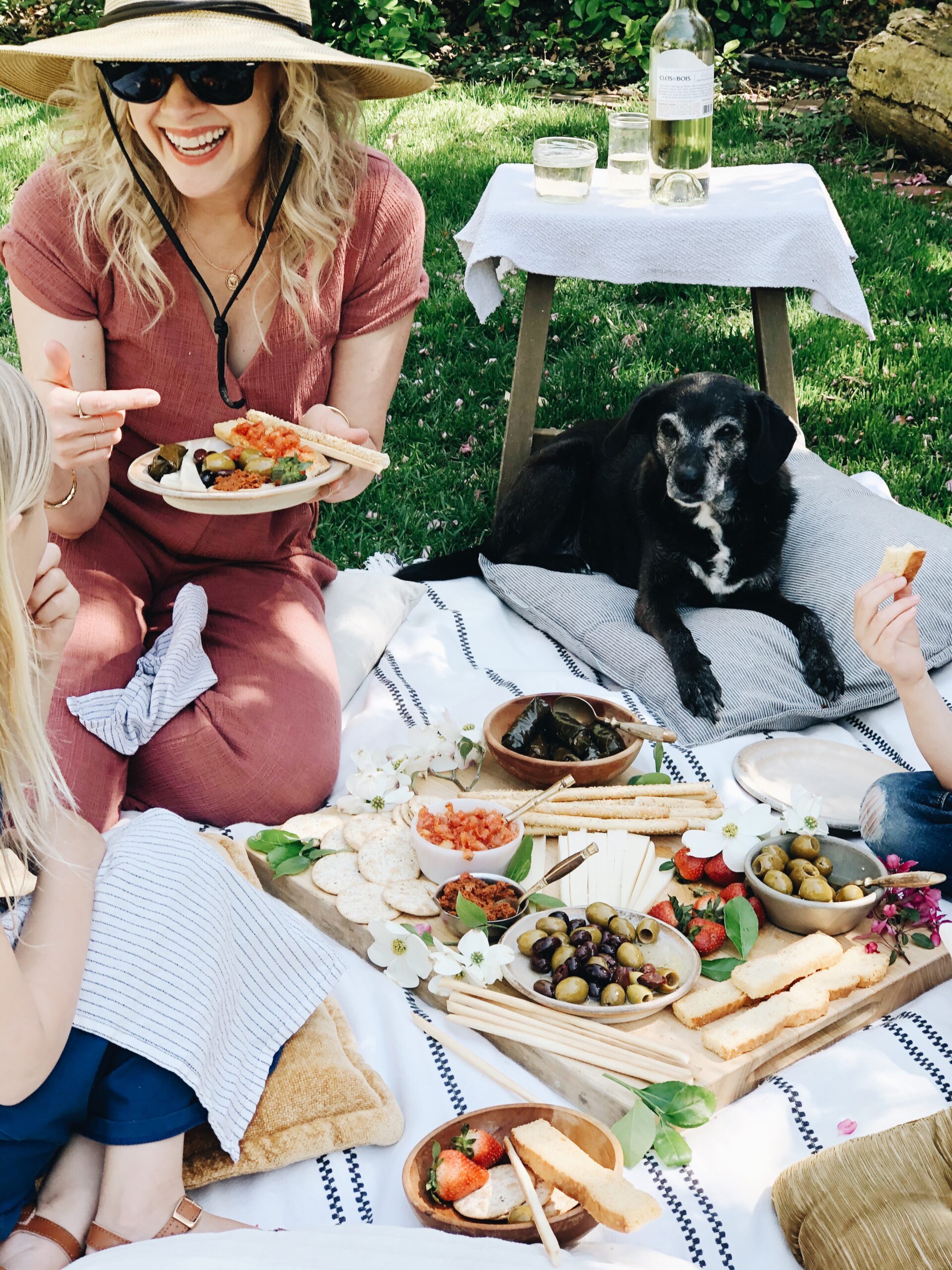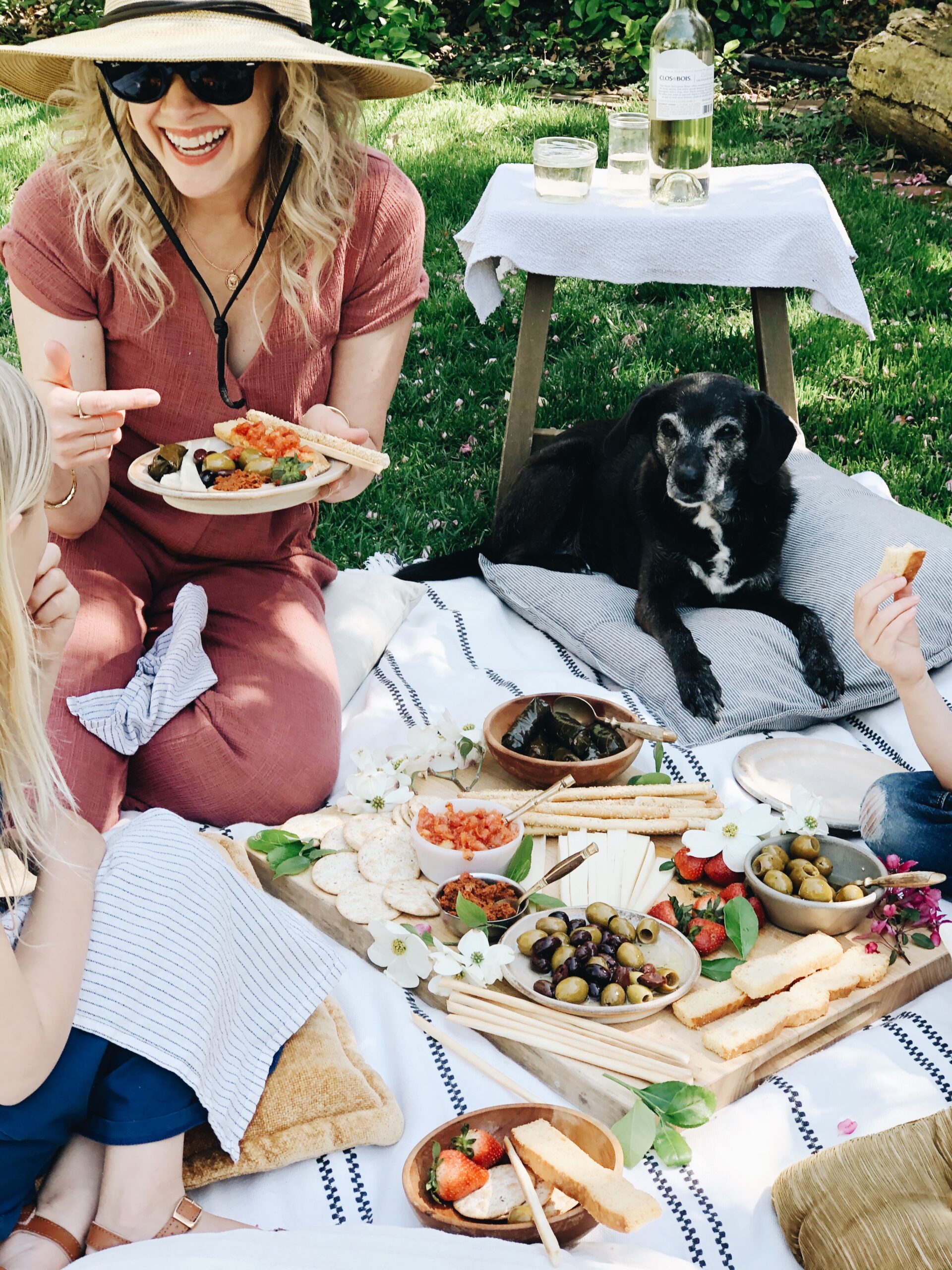 This is me telling Nat all about the basily oil carrying it all through. Can you tell?
No? Oh.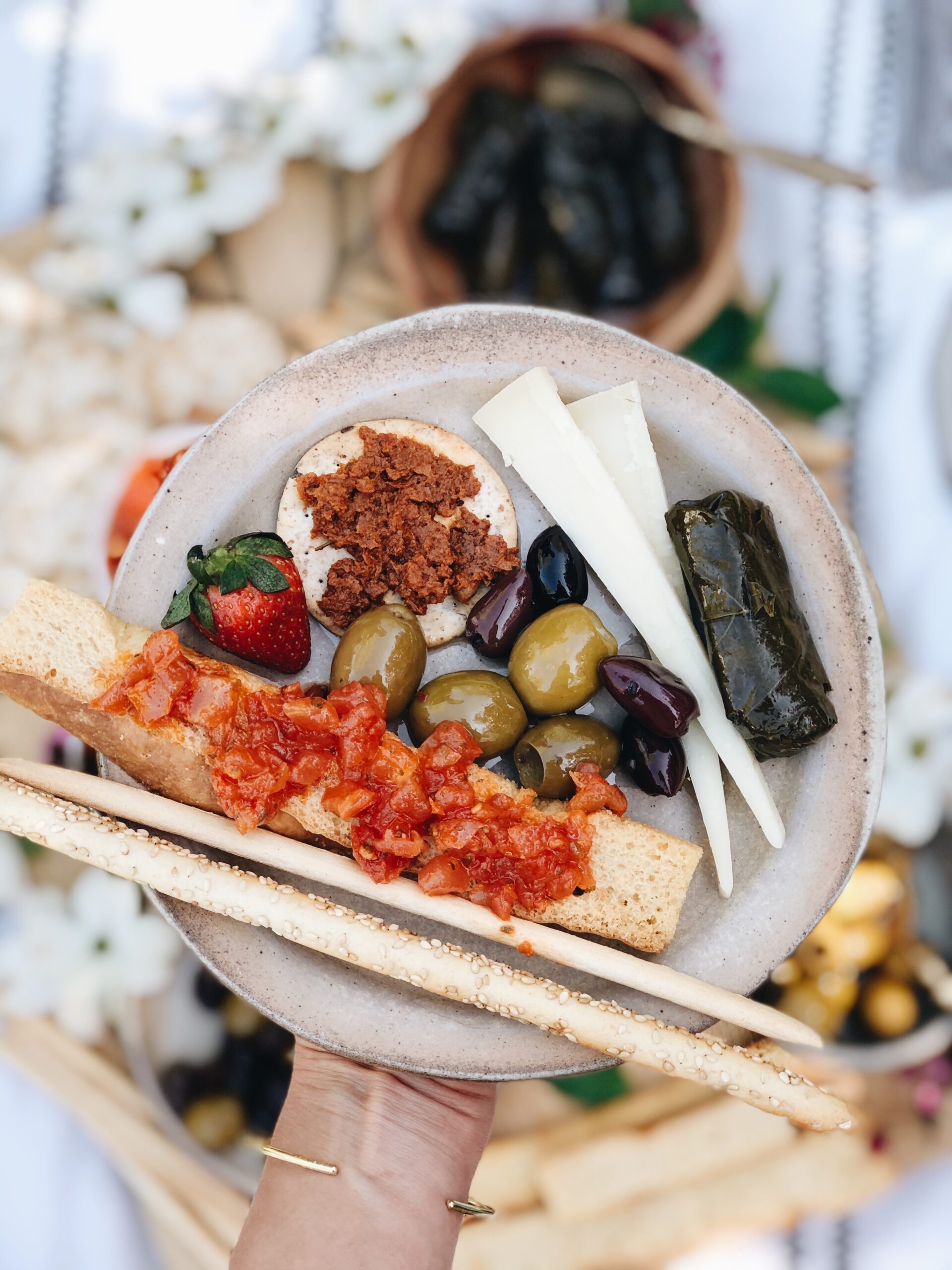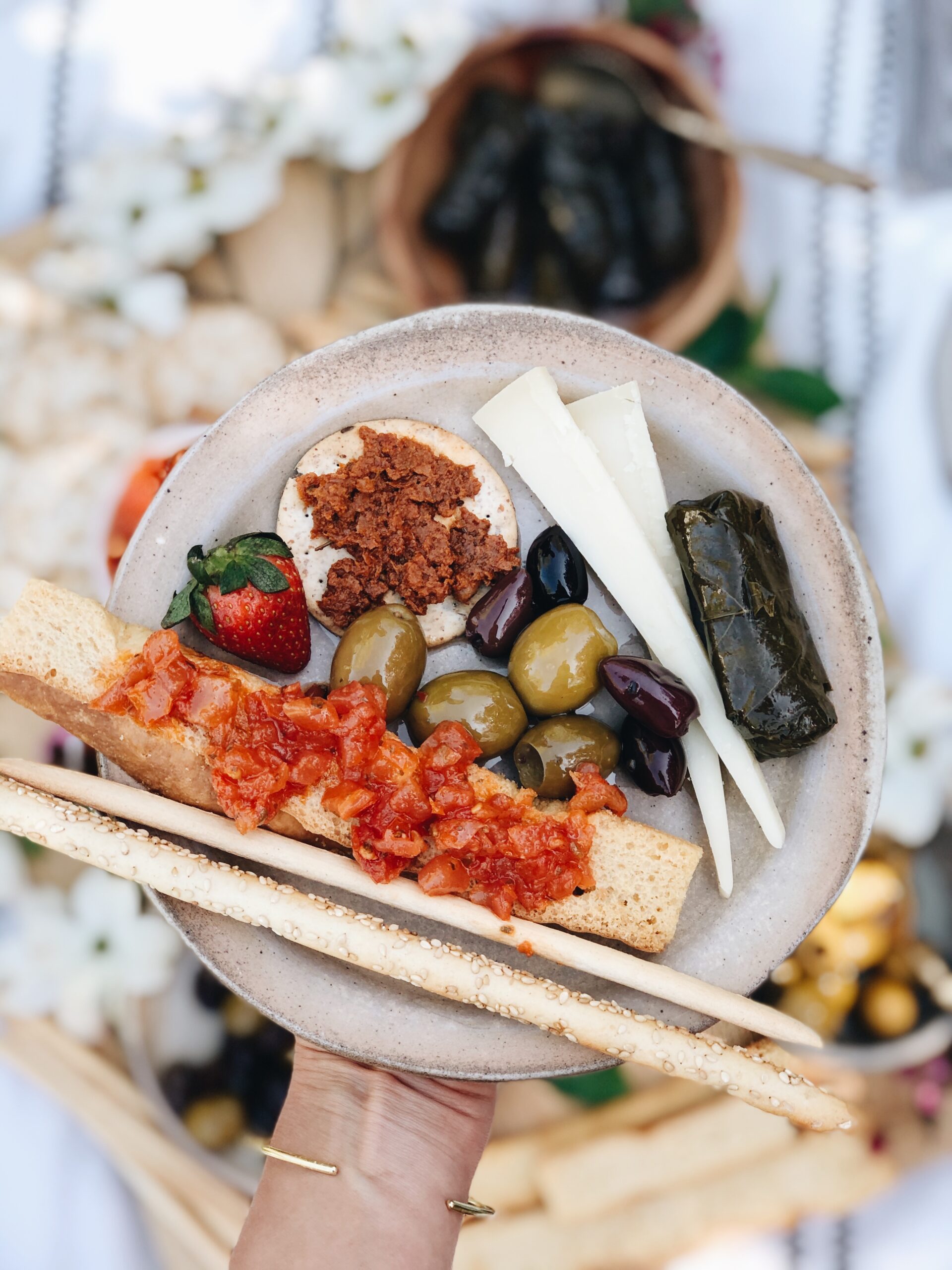 Okay so here's my plate. A lil' bit of errrrrthang. (<–sorry) Grape leaf, a few breadsticks, a nubby of cheese, the focaccia toast with the mouth-altering bruschetta on it, a cracker with a light spread of sun-dried tomato pesto, some mixed jubilee olives, and a strawberry to round it all out.
Not pictured, a trough of Sauvignon Blanc right out of frame and falling into my face.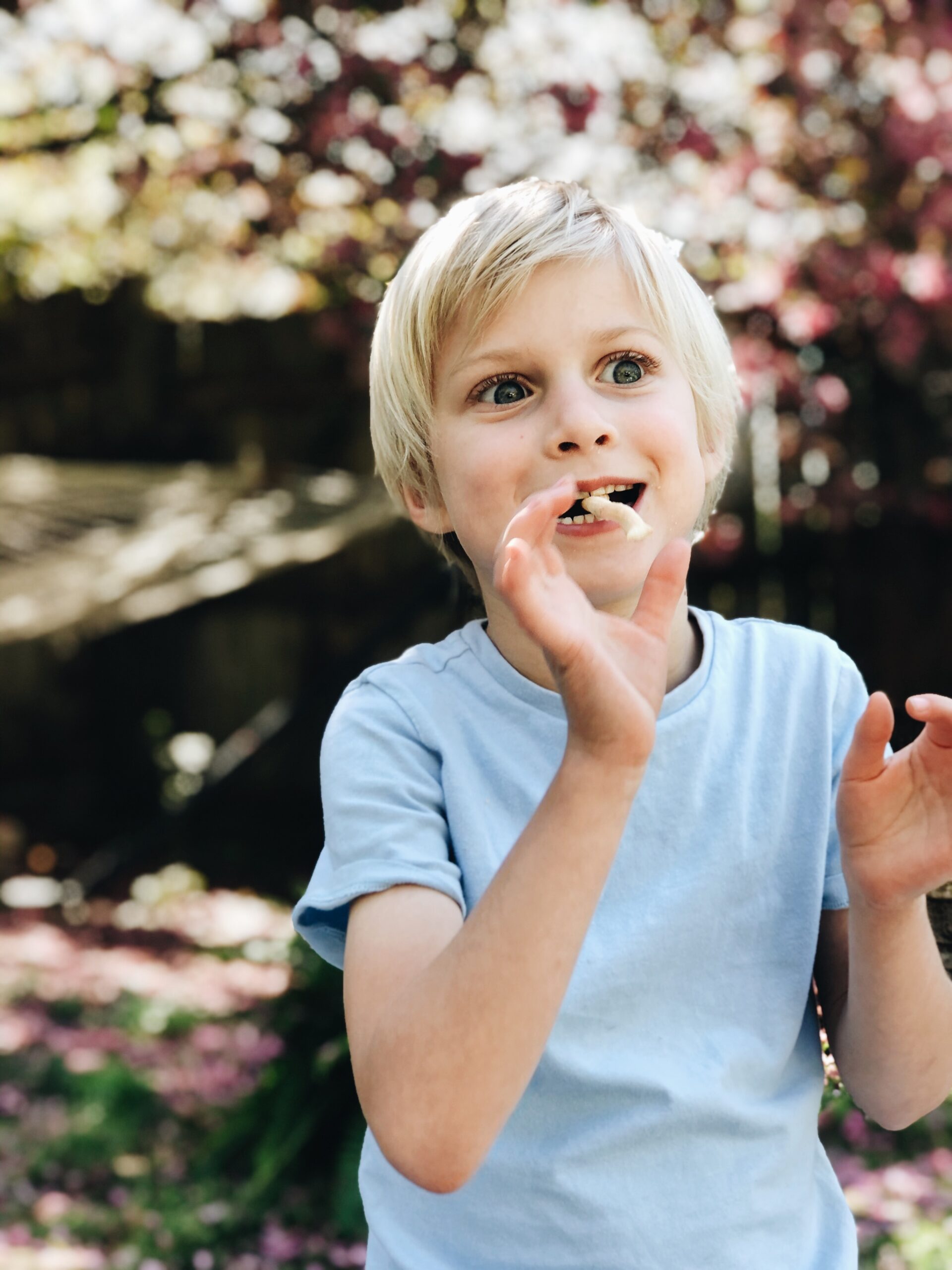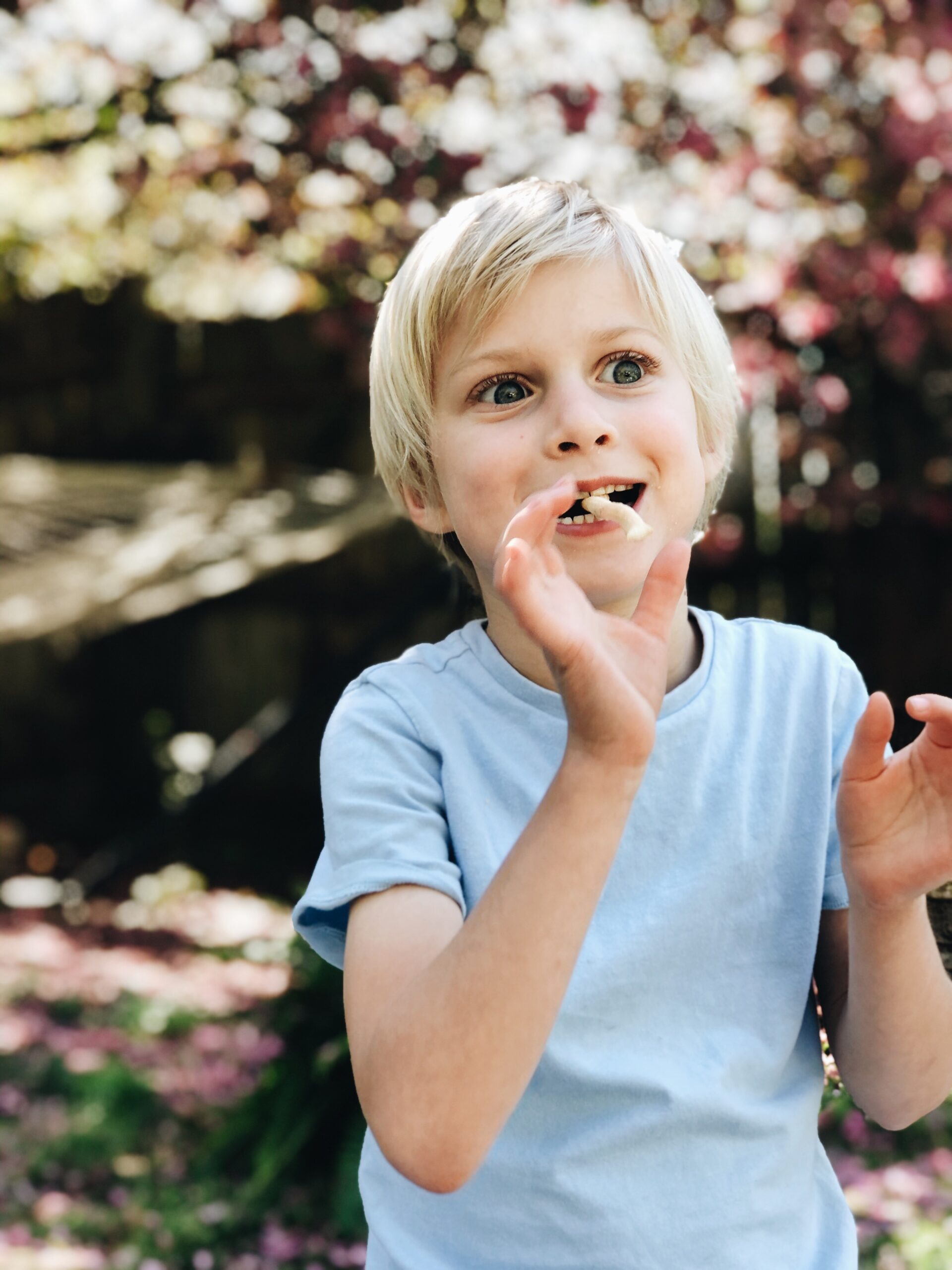 The kids do this thing where they stick an olive on the tip of a breadstick and make their way down the breadstick, adding olives as they go.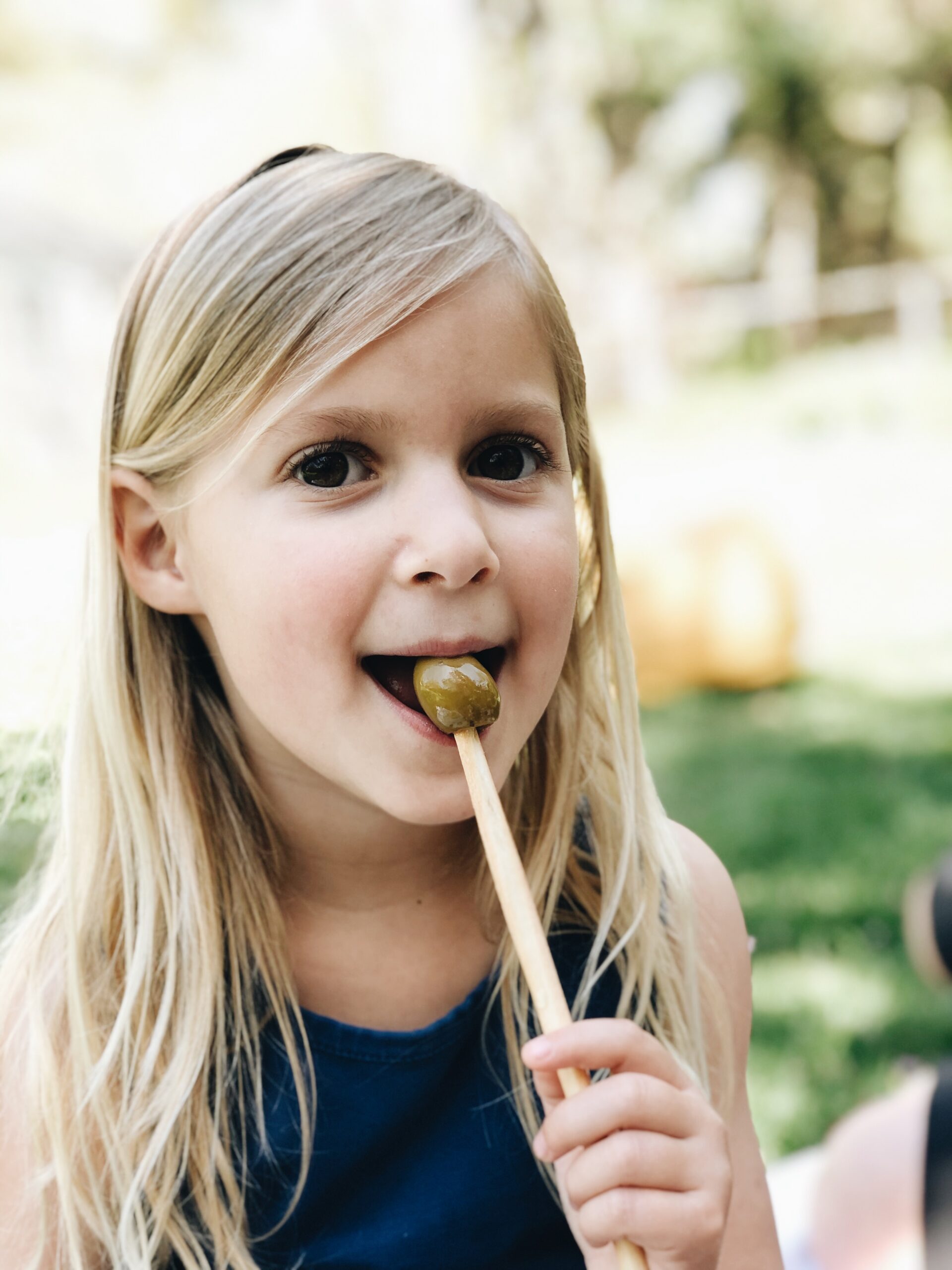 I think what would make more sense, however, is to push all the olives down the breadstick at the beginning so they get oily fingers only once, and don't have to keep adding to the stick.
Guys this noggin in on TOUR. Wait, do you think I should be working on a coronavirus vaccine, too?!
…don't answer that.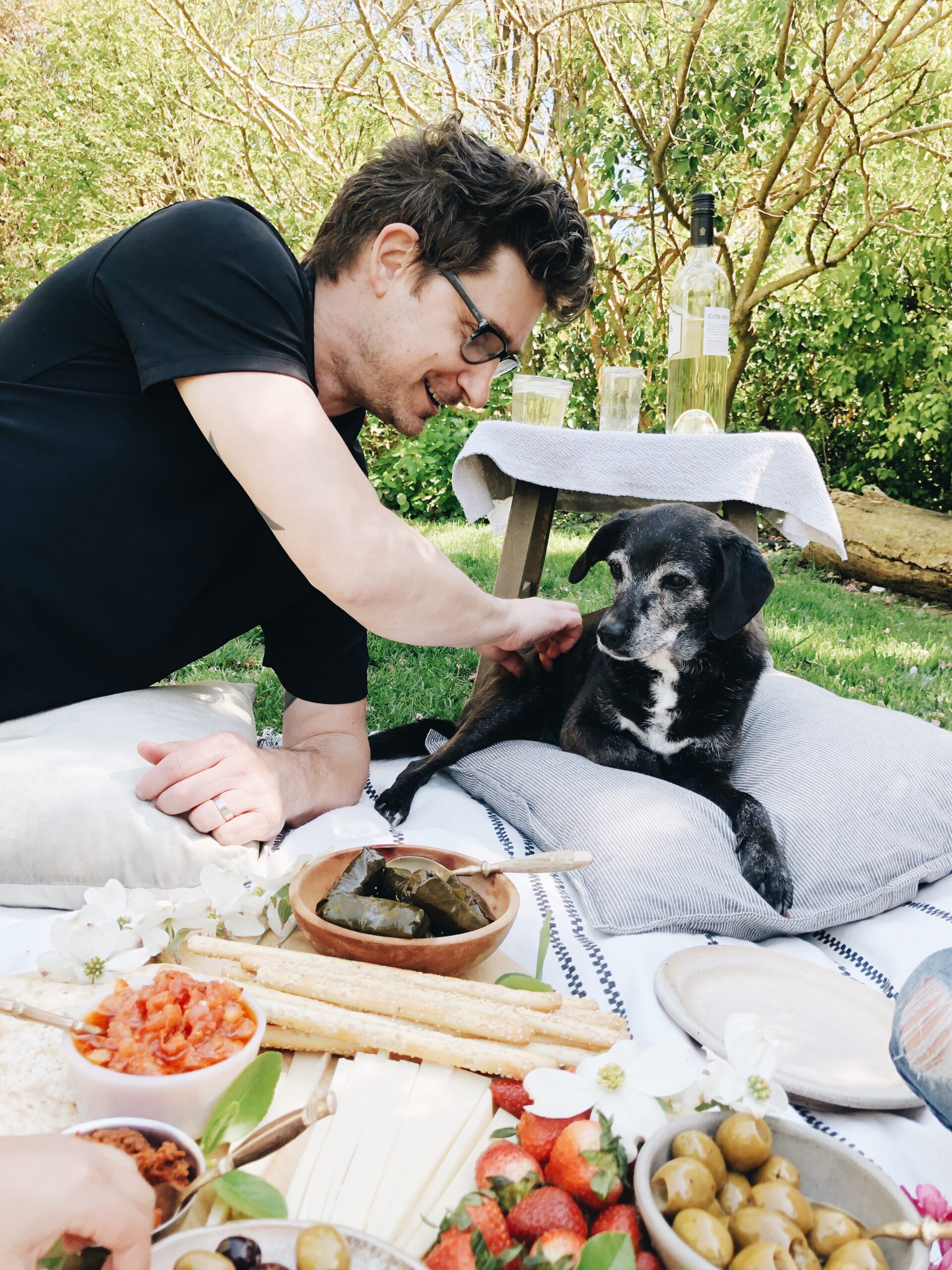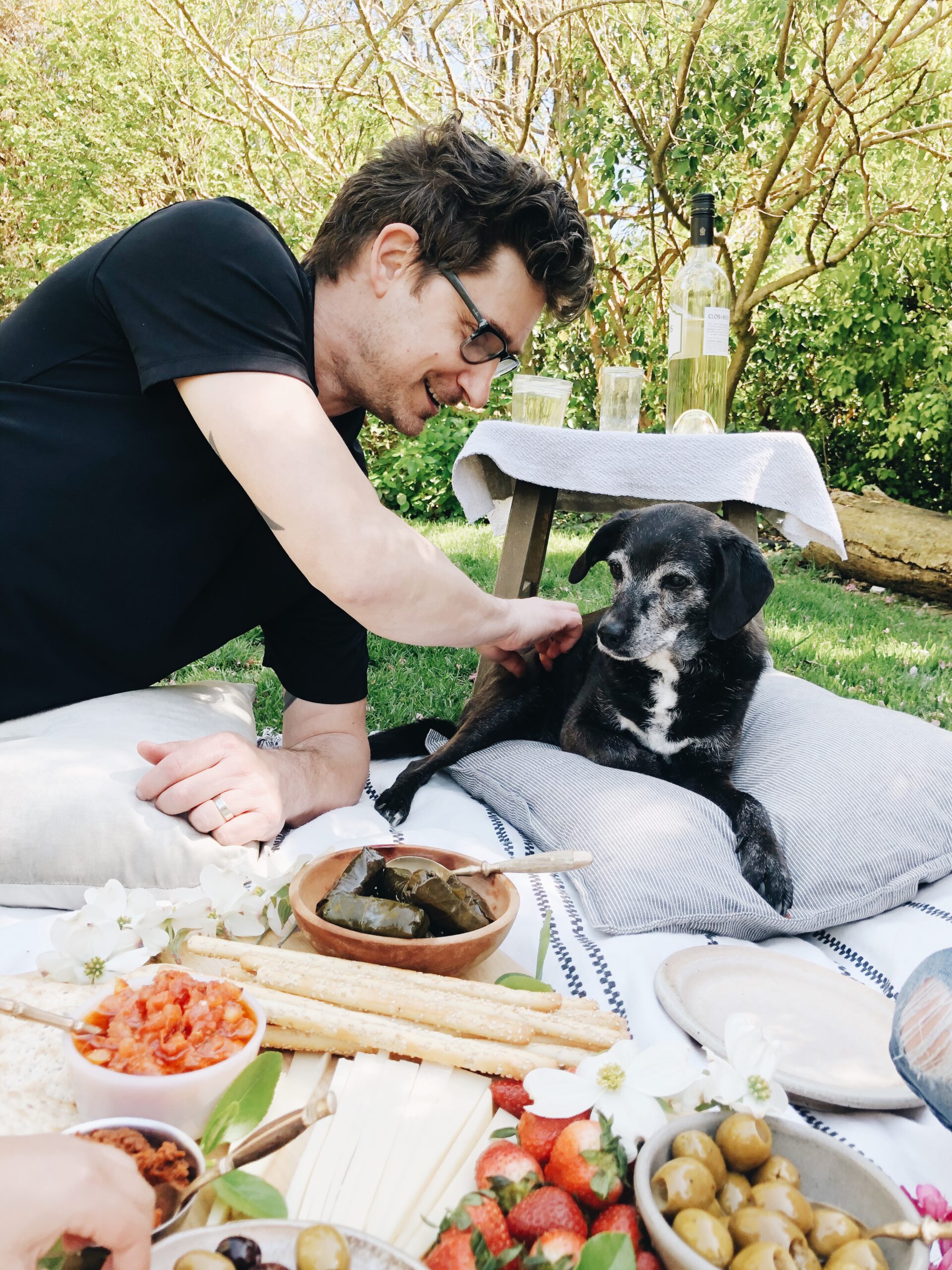 You could invite your pup, too if y'awnt.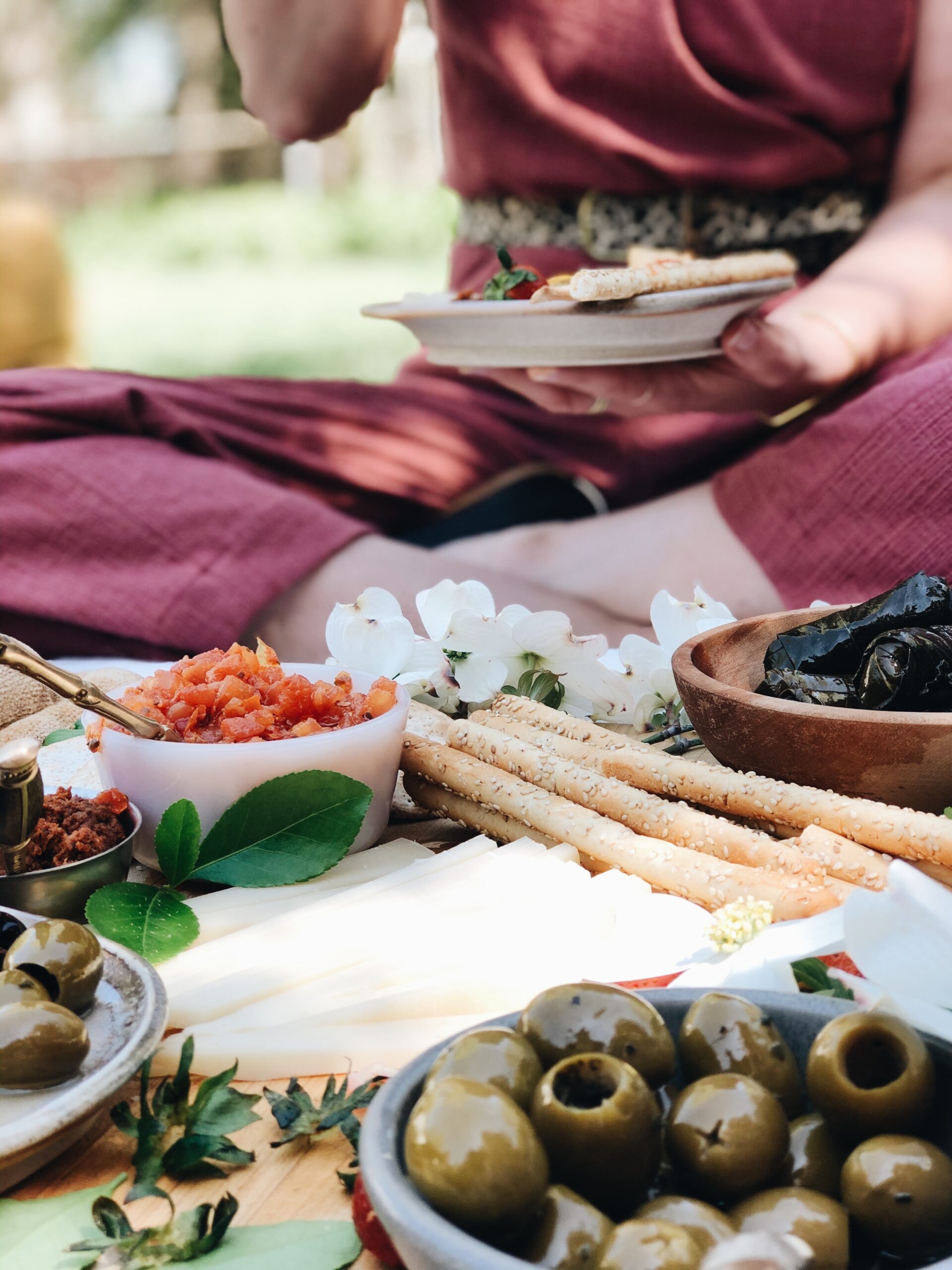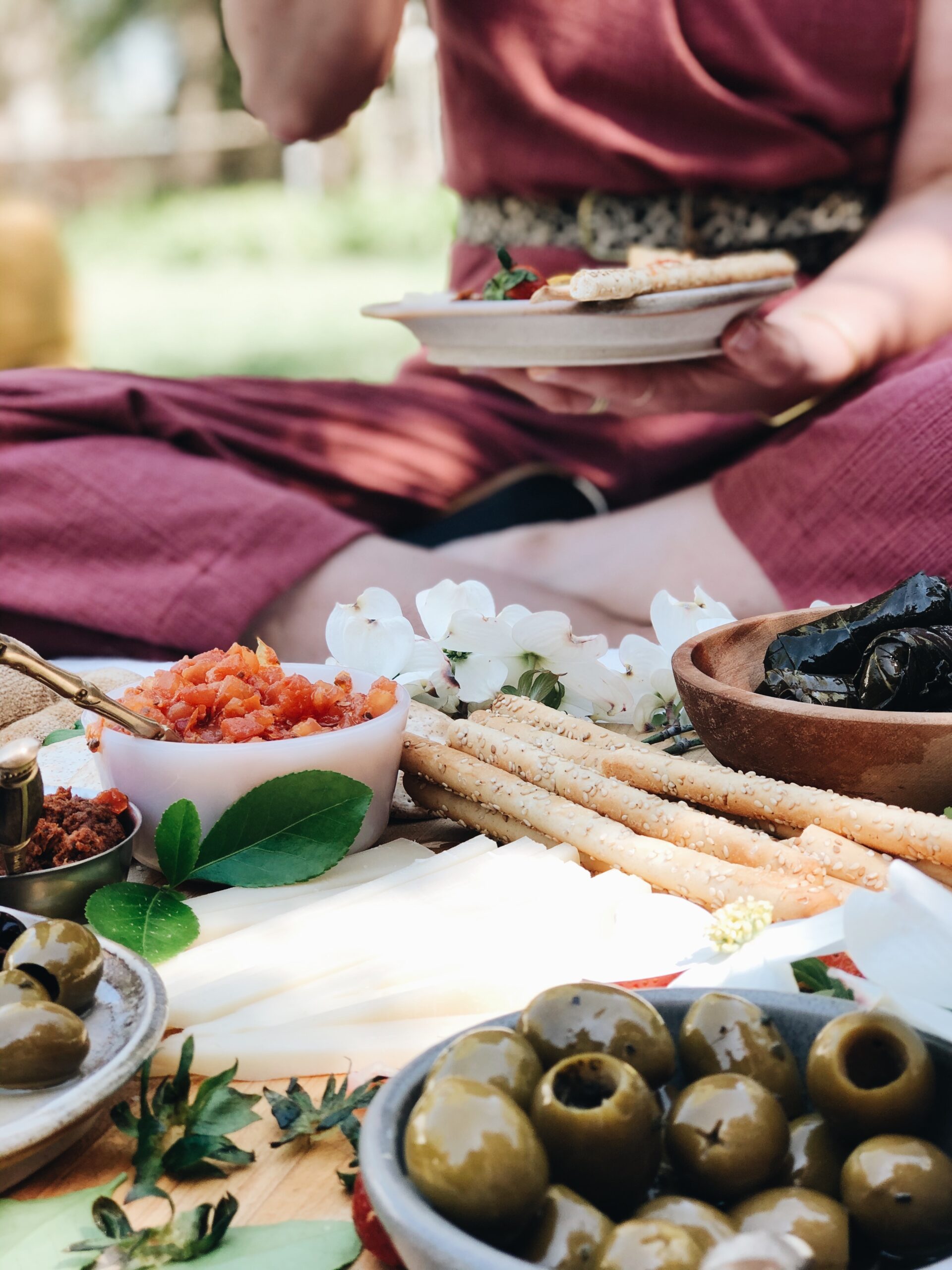 A spread. A board. A platter. This is my love language.
What I did here was start in the middle with a wedge of cheese, then surrounded it with different size bowls holding the olives, the grape leaves, a tiny stainless cup for the pesto, and a slightly bigger one for the tomatoes. Then you just fill in with breadsticks and tuck in some greenery here and there to pull it all together!
You feel me?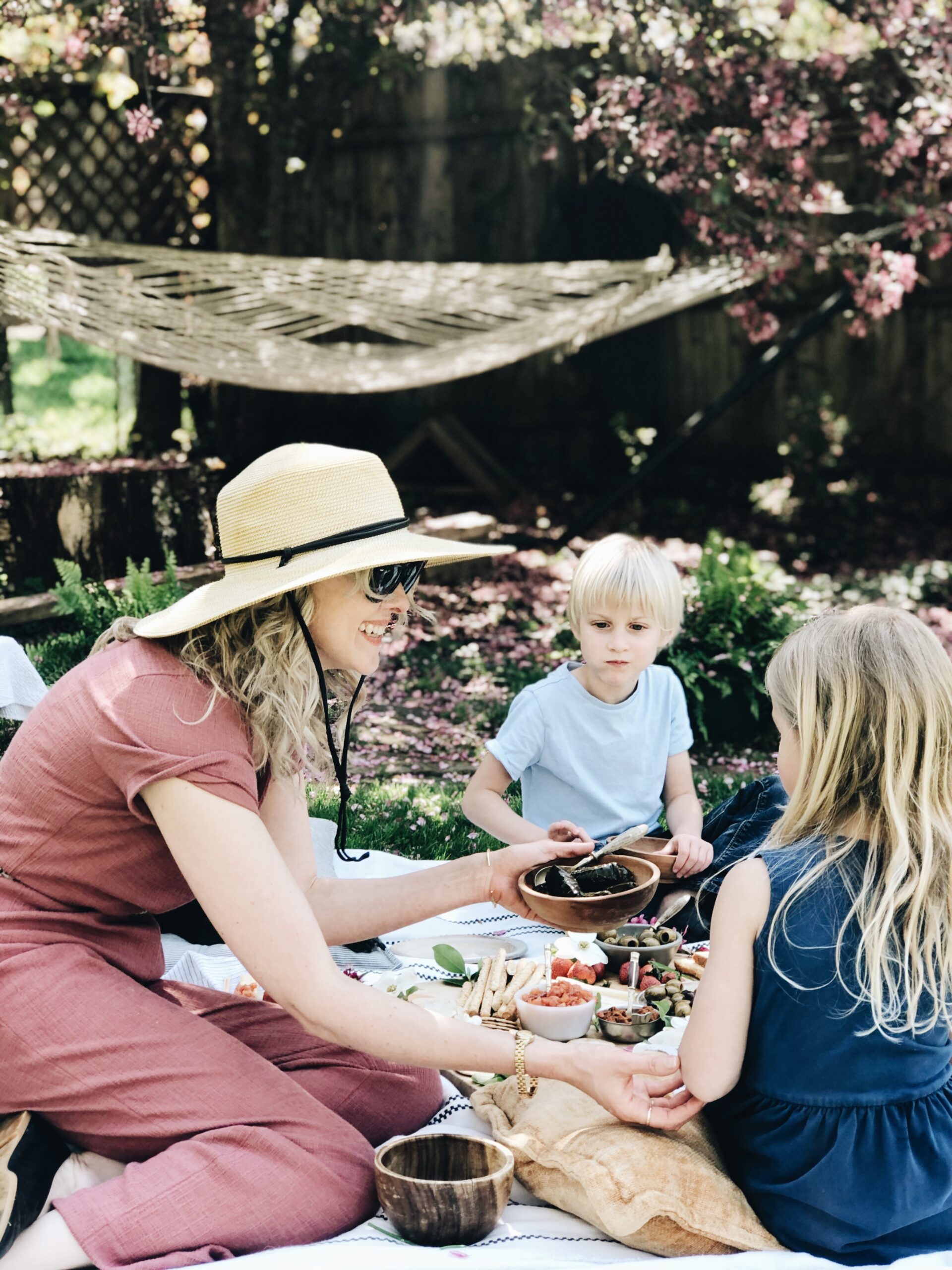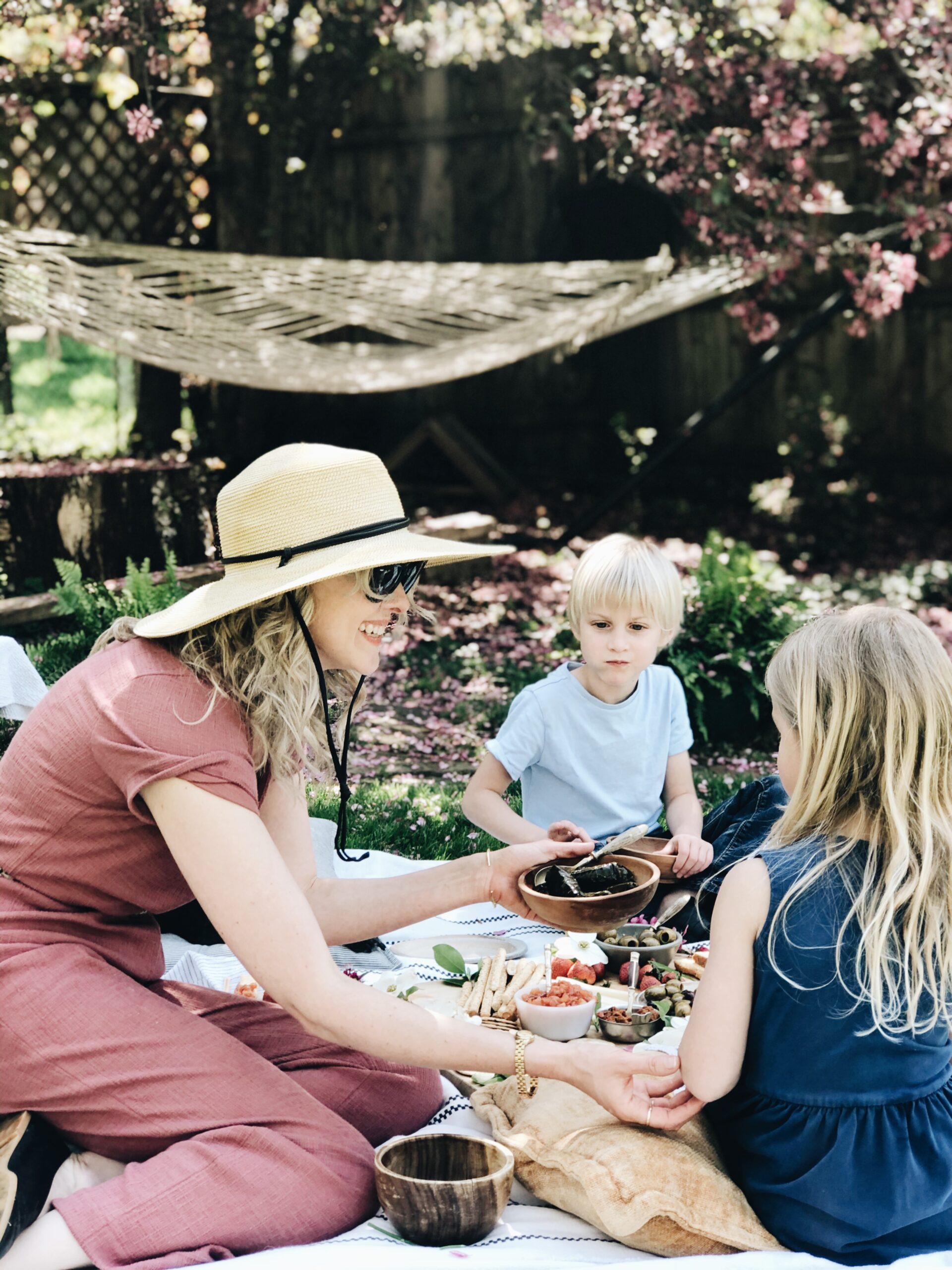 This is me explaining to the kids how to build an aesthetic board that will not fail you in life and get you into college.
All you can see is my janky sleeve though. I know how you people are.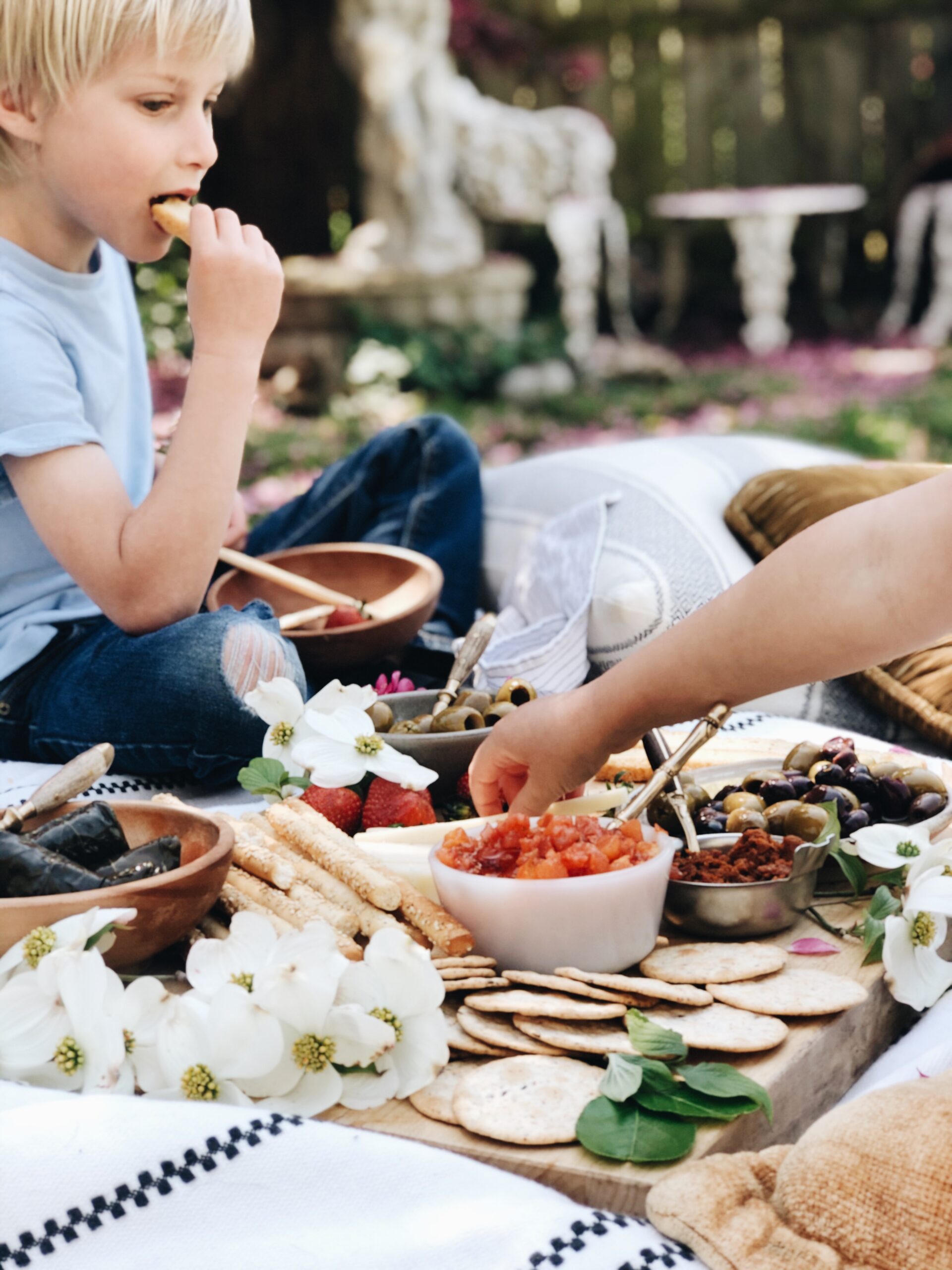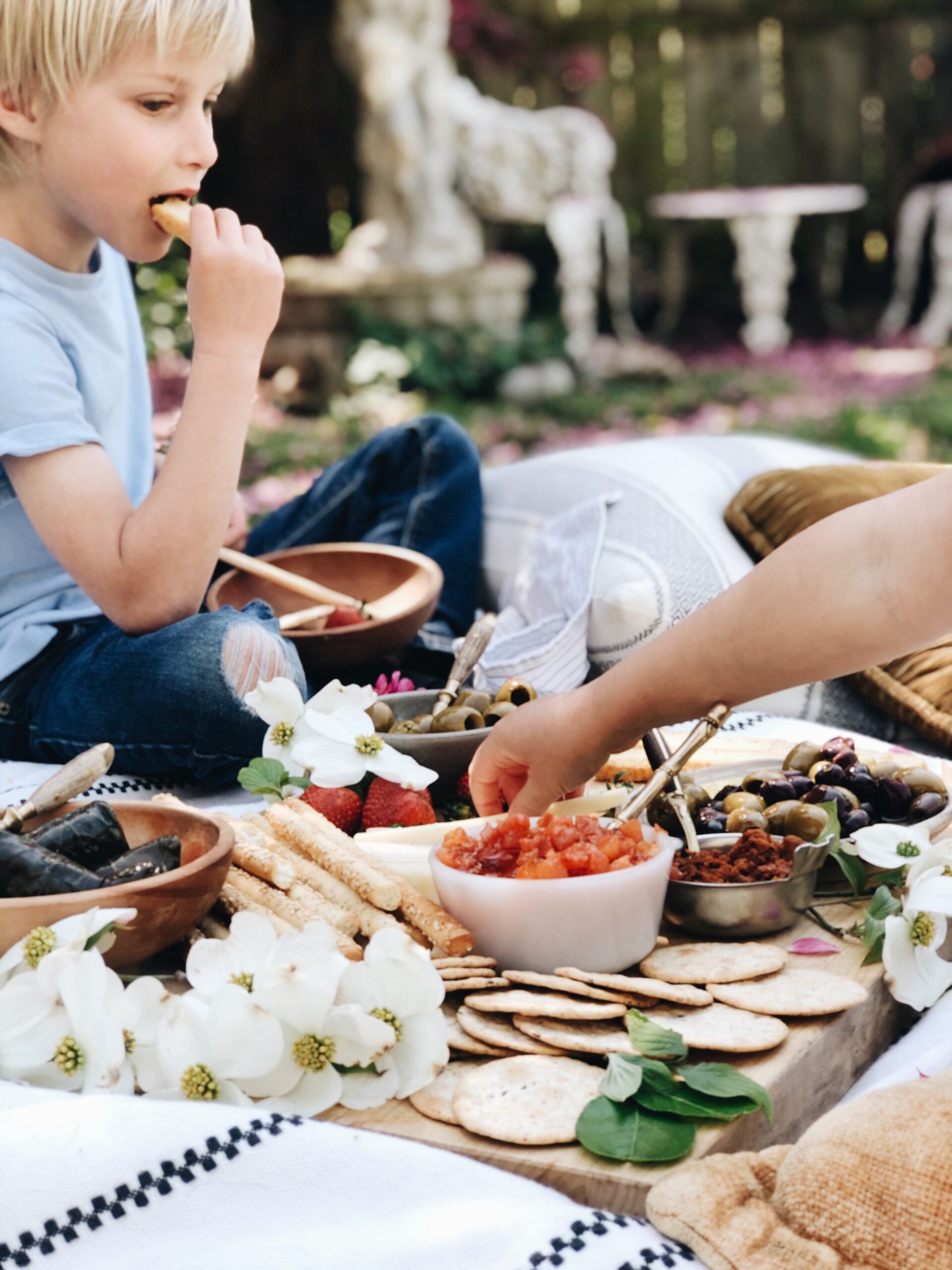 The name of the game here is just being. No stressin'. Havin' fern. Getting creative with your own style of grazing board to KEEP YOU SANE during all of this. Since we can't entertain right now, I think this type of at-home backyard picnicking simply soothes the soul. Turn on some music (oh! this mix I just made!), arrange a little spread, open some wine and step out back for an hour.
And if out back isn't an option right now, recreate it by a window, on a blanket on the floor and you're basically in Italy. Something like that.
DeLallo has soooo many delicious options for building boards for (AND THEY SHIP), so if/when you make one, you better freaking take a photo and show me! I'm not yelling at you though. Maybe.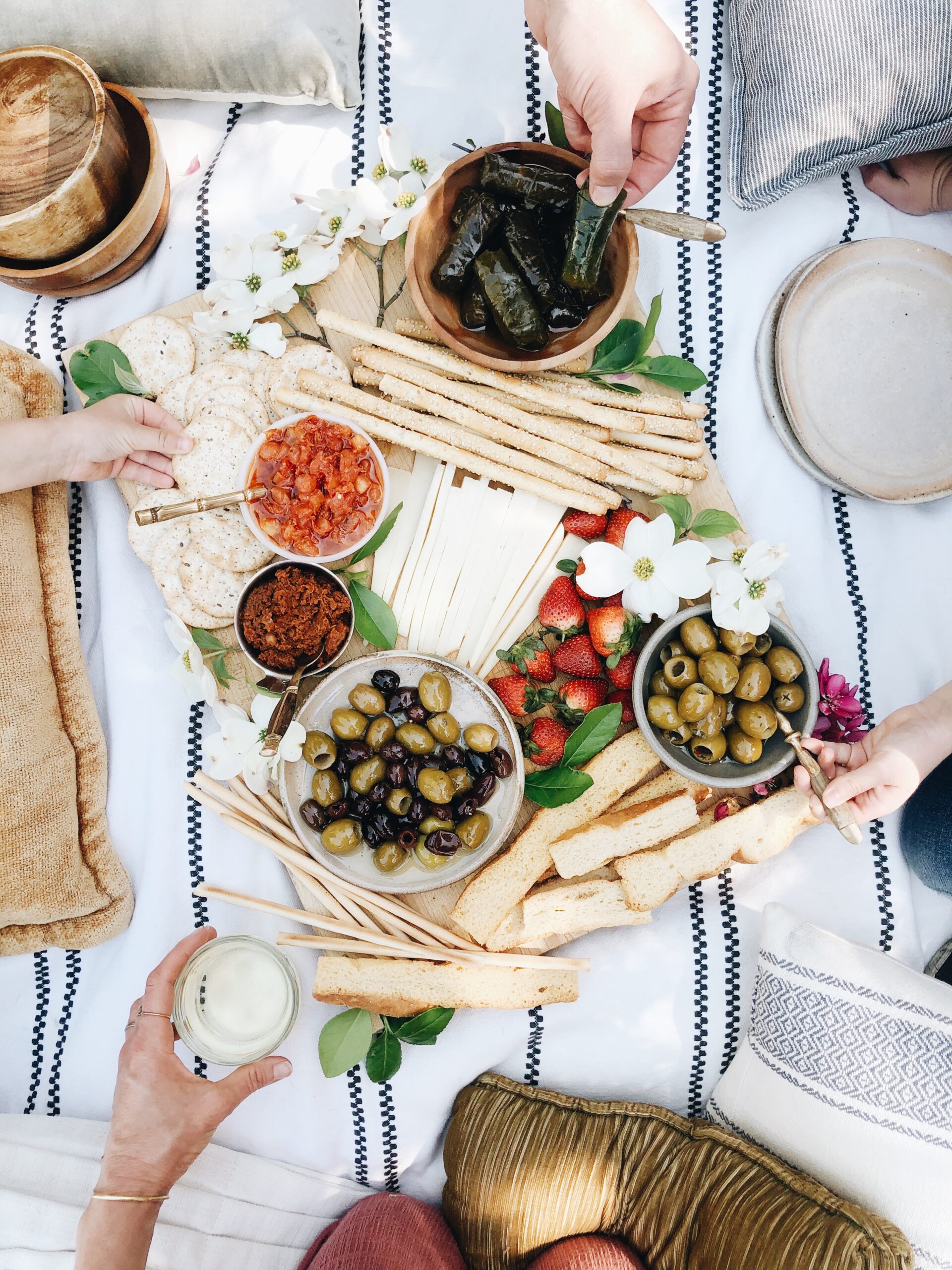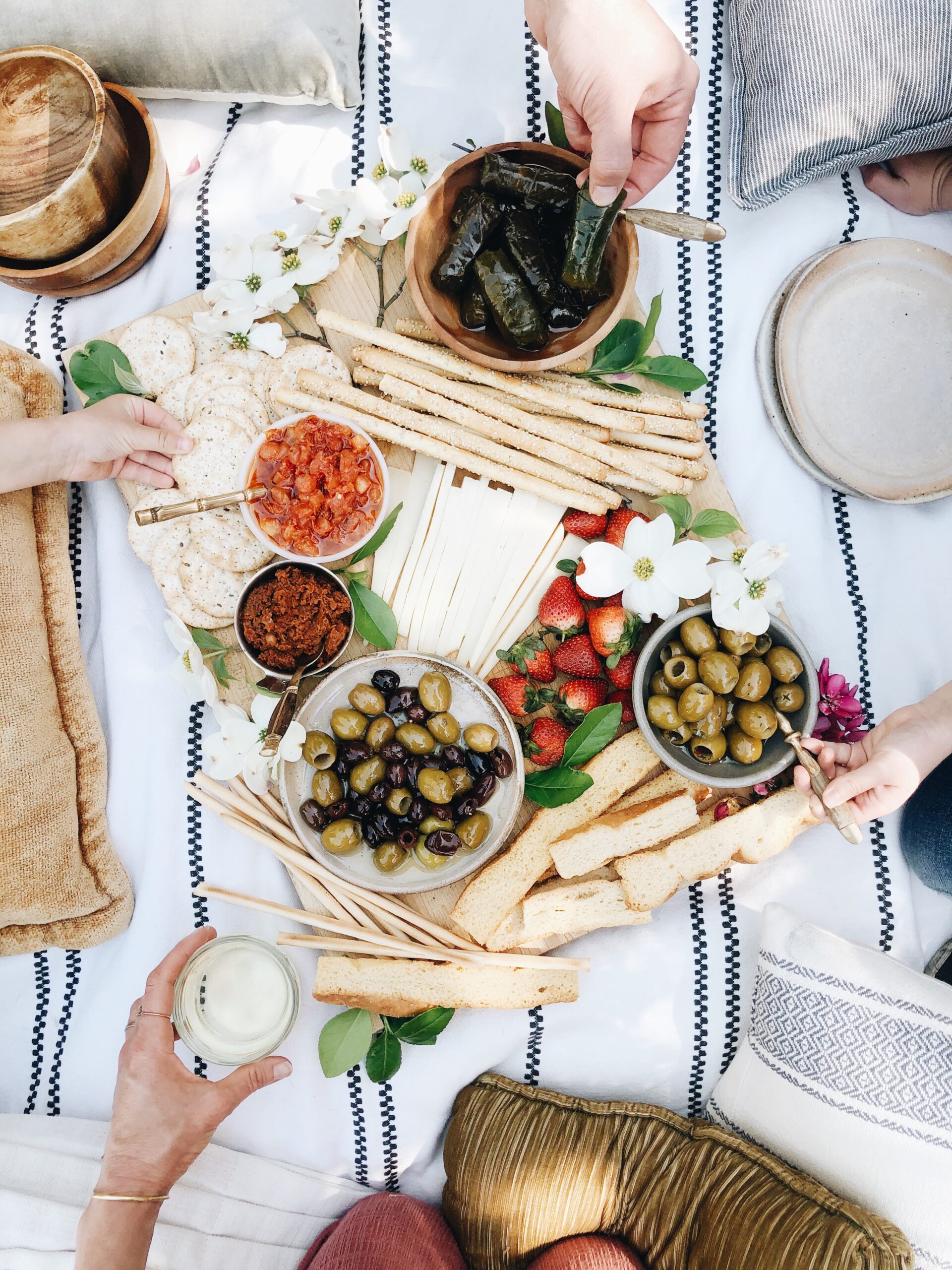 Can we just do this every single day until November? Yes? In.
(This post is definitely in partnership with my lover DeLallo, but all ramblings and antipasti inhalings are totally my own.)