Just warning you now, it's pasta aaaaaall week! (I felt that collective soul nod.)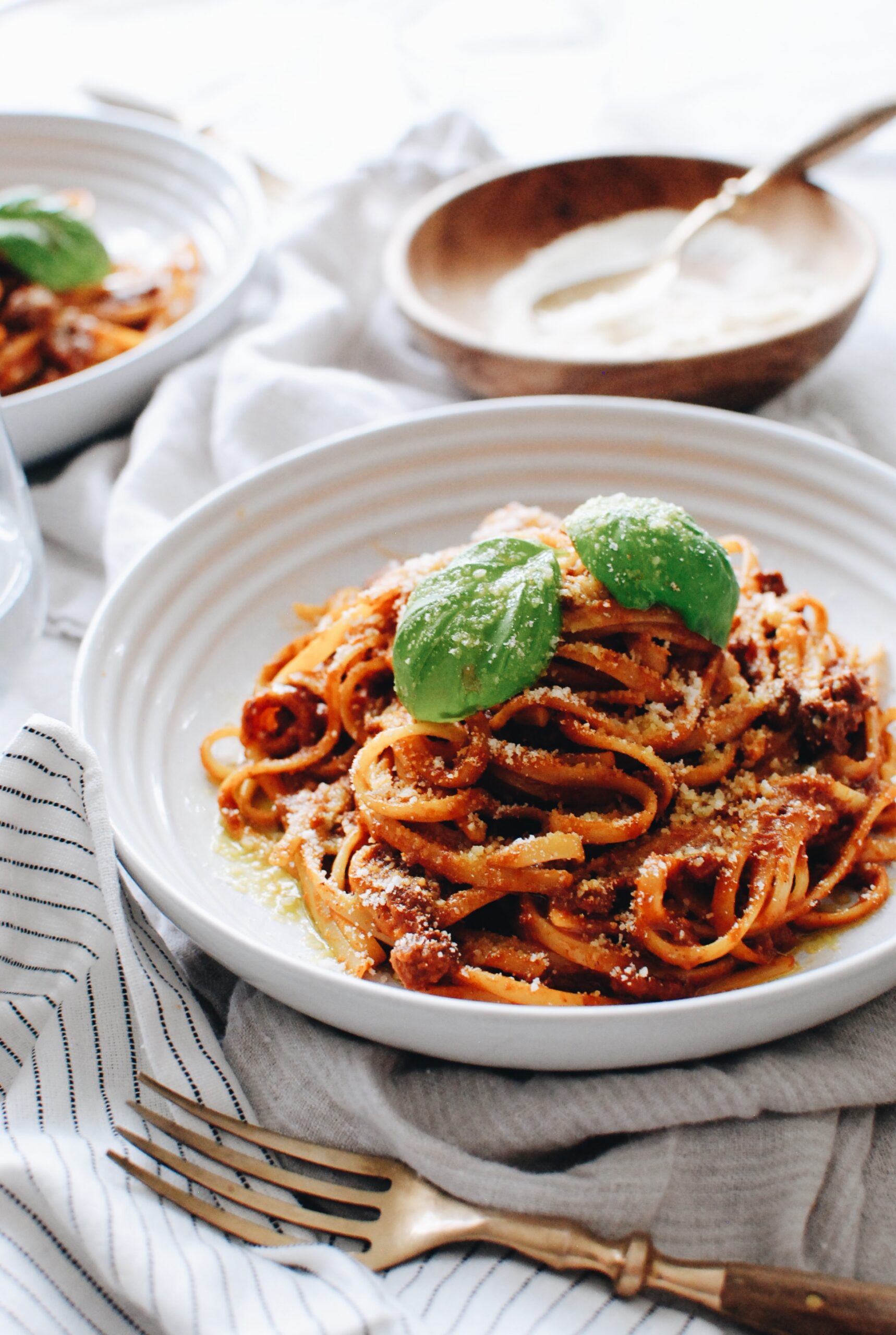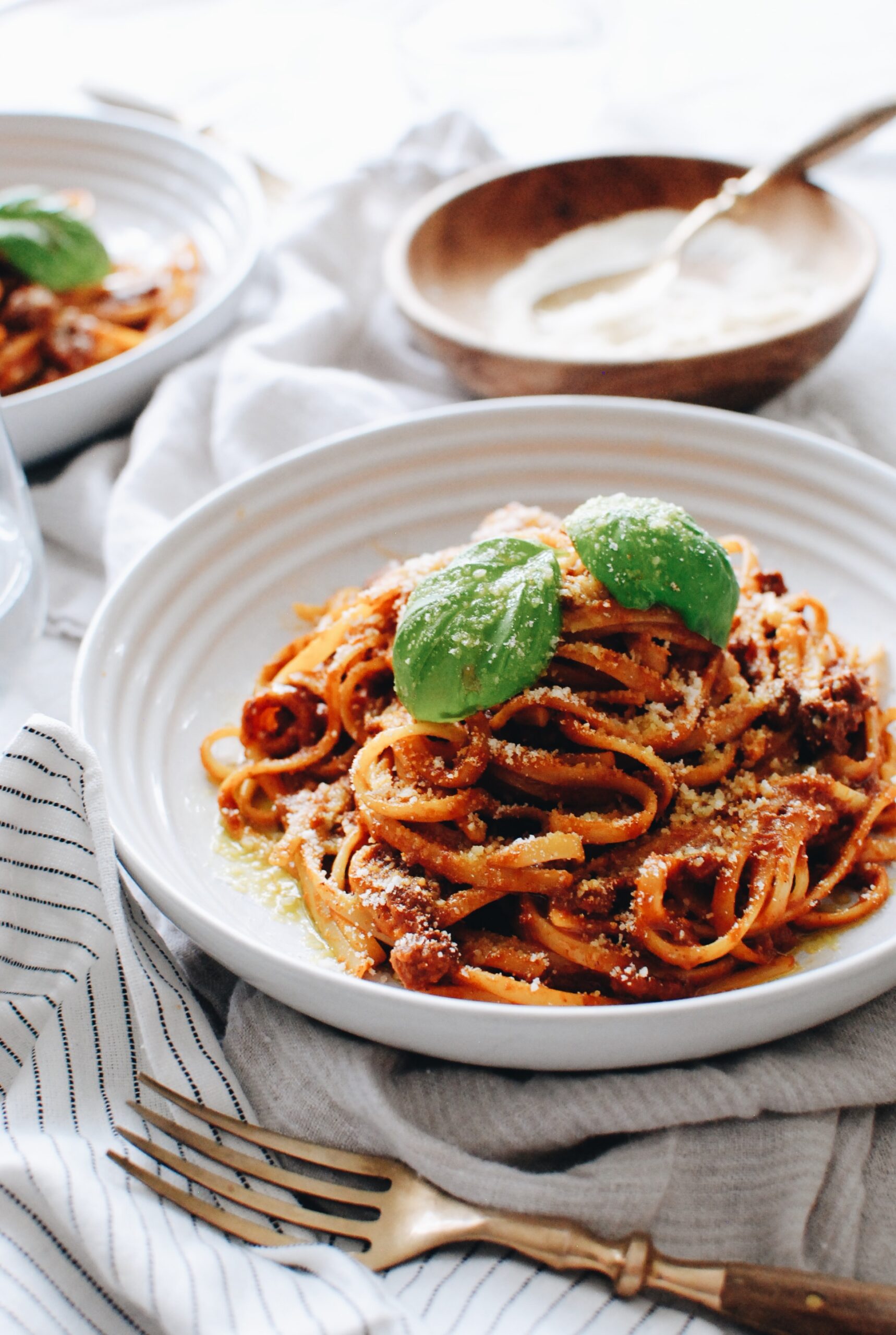 It would be sacrilegious otherwise, being V-day at the end of this week. Or, Balemtime's Bay as I call it because I'm a complete turd.
But you don't rightly care because I'm finally posting my slow-roasted tomato sauce pasta thingy! It's SO GOOD, and beyond luxurious and honestly not a huge pain in the face to make. If you're home all day Friday, do this. If you're not, make it Saturday or Sunday. Make it every day for the rest of time. It's fine.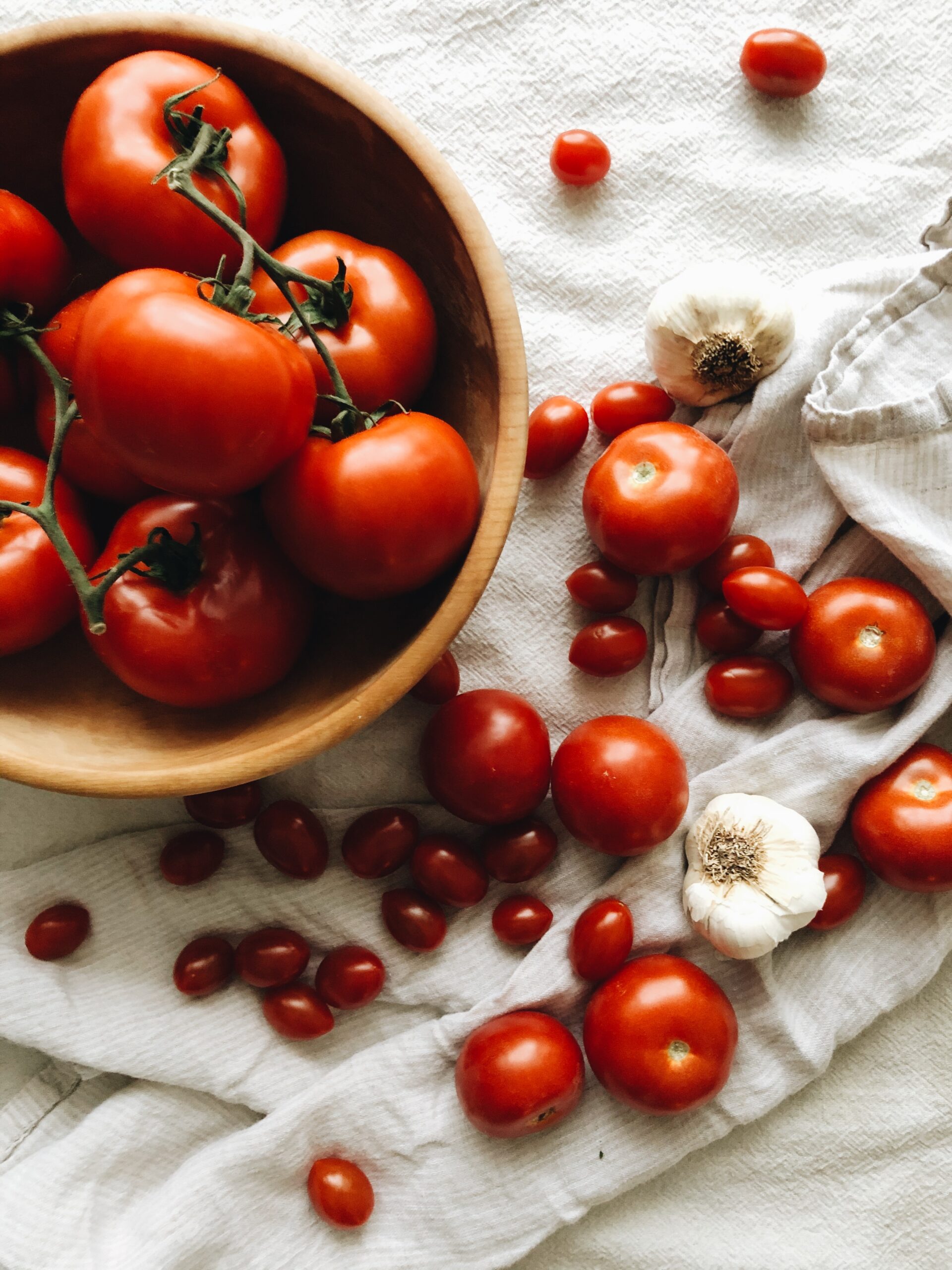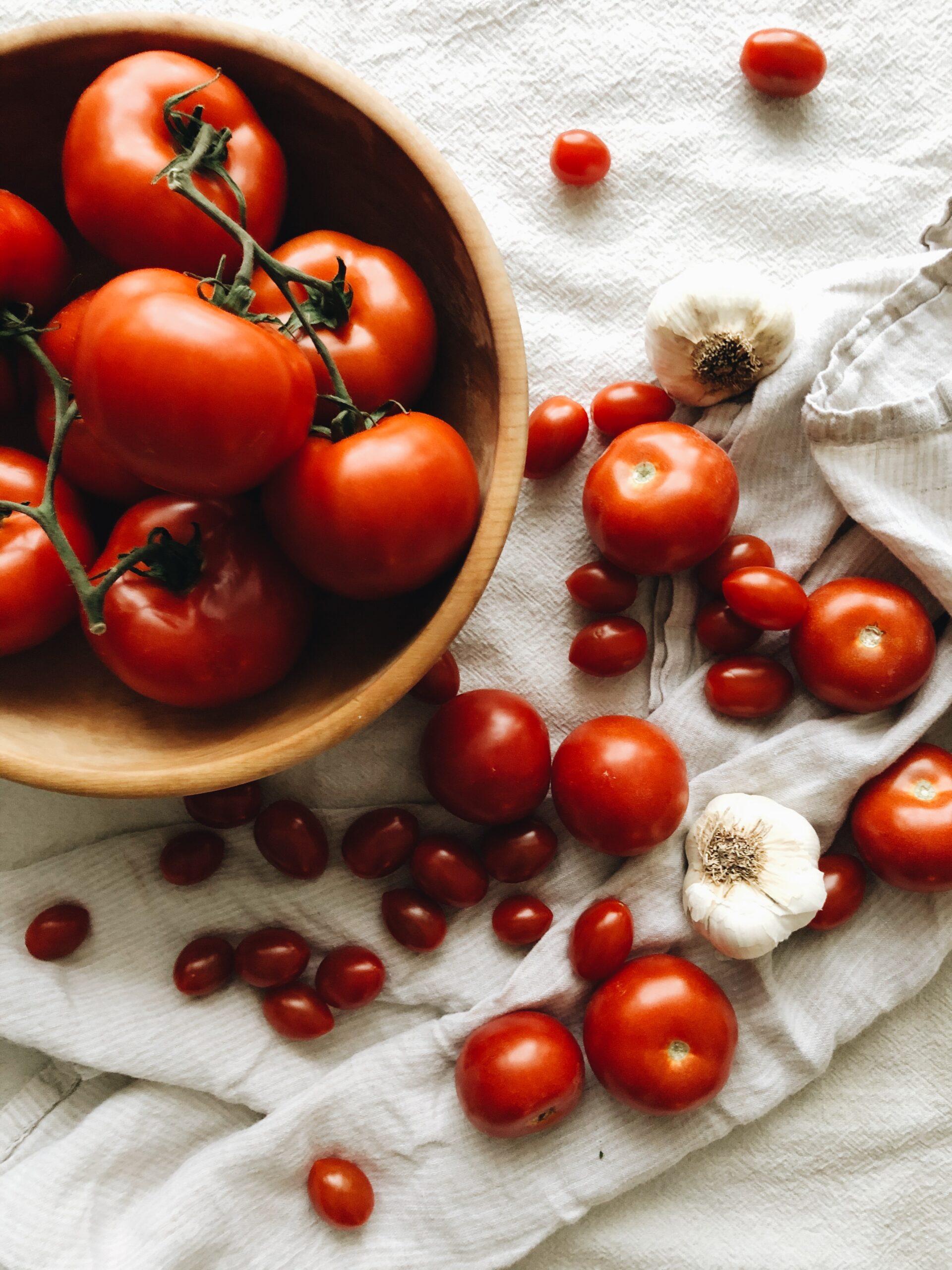 So what I like to do is roast a colossal amount of tomatoes on a couple of roasting pans. All different size, cherry, vine, and anything in between. Right about five pounds. I know you're like, "But Bev, it's February. Tomatoes are grody this time of year." We're roasting them, dudes. Even if they're not peak, it's still going to be sinful and delicious and rebellious.
Also grab a couple of garlic heads while you're at it.
No no, not bulbs. HEADS. We're roastin' the whole honkers. (I've never said that sentence in my life. I liked it.)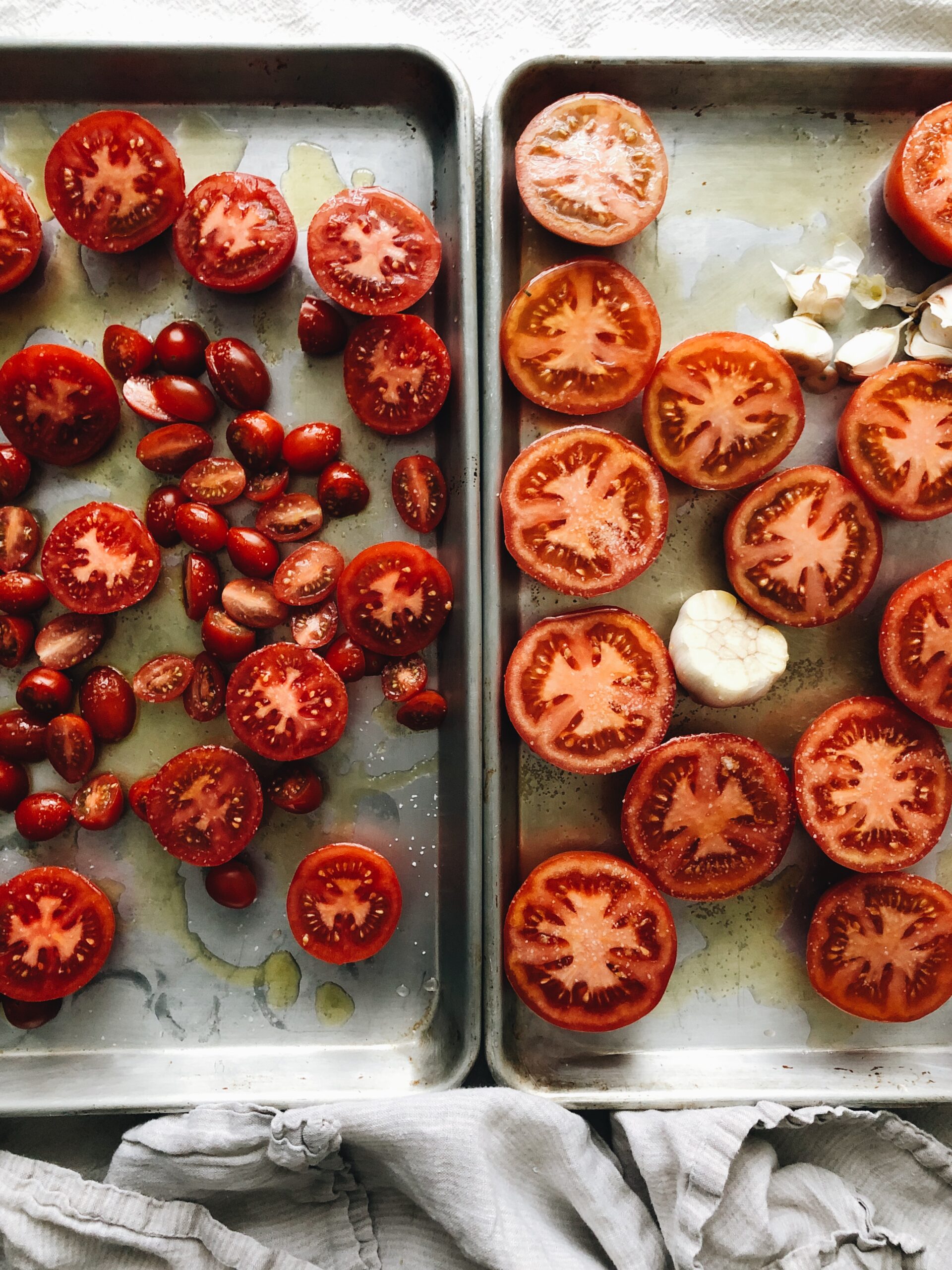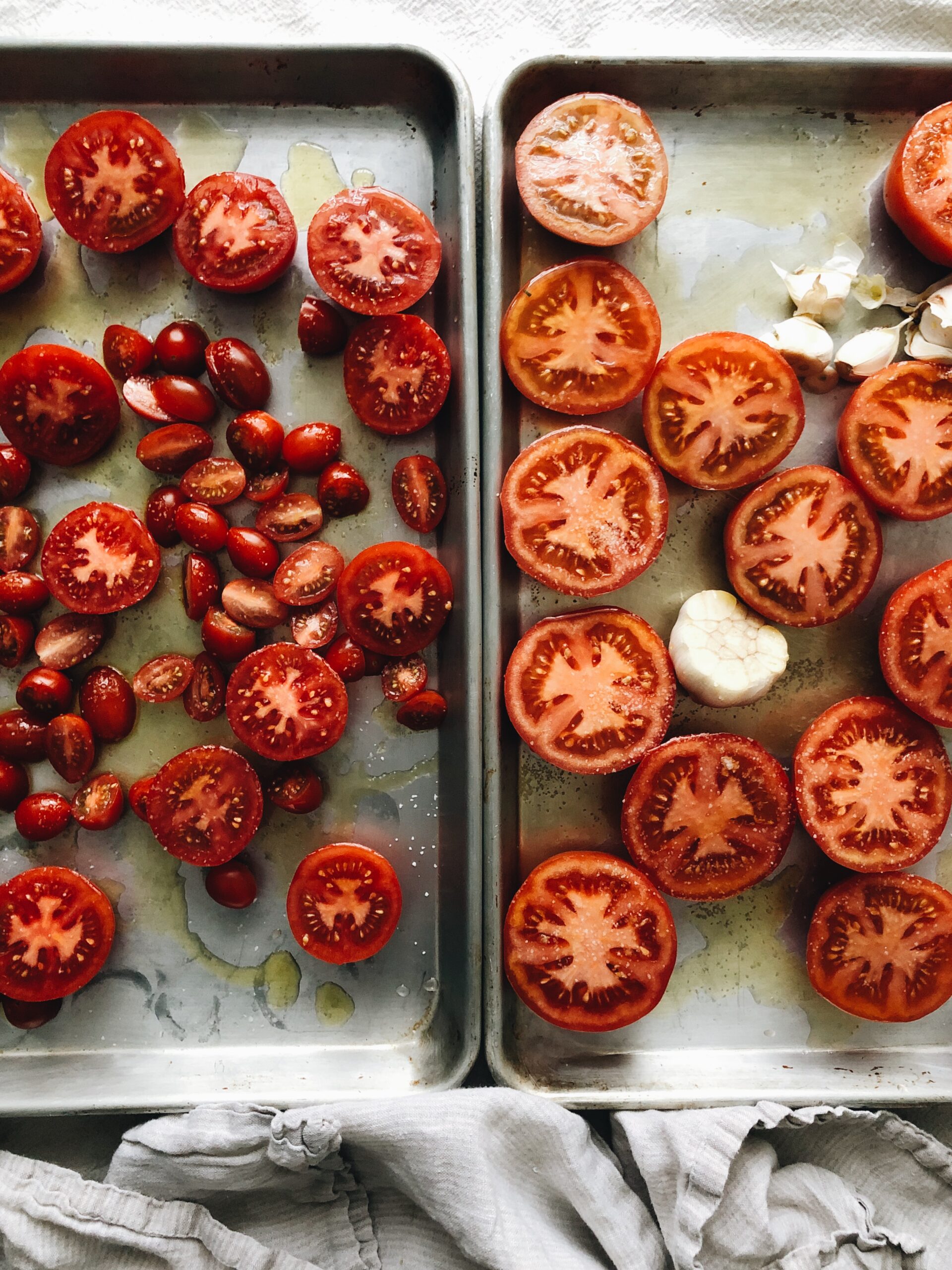 Slice all the tomatoes in half and scatter them around with a good amount of oil. No concrete measurement, just glugglugglugglugglug all over. Pawf!
Slice the root end off the garlic and nestle them on the pan.
See you in three hours!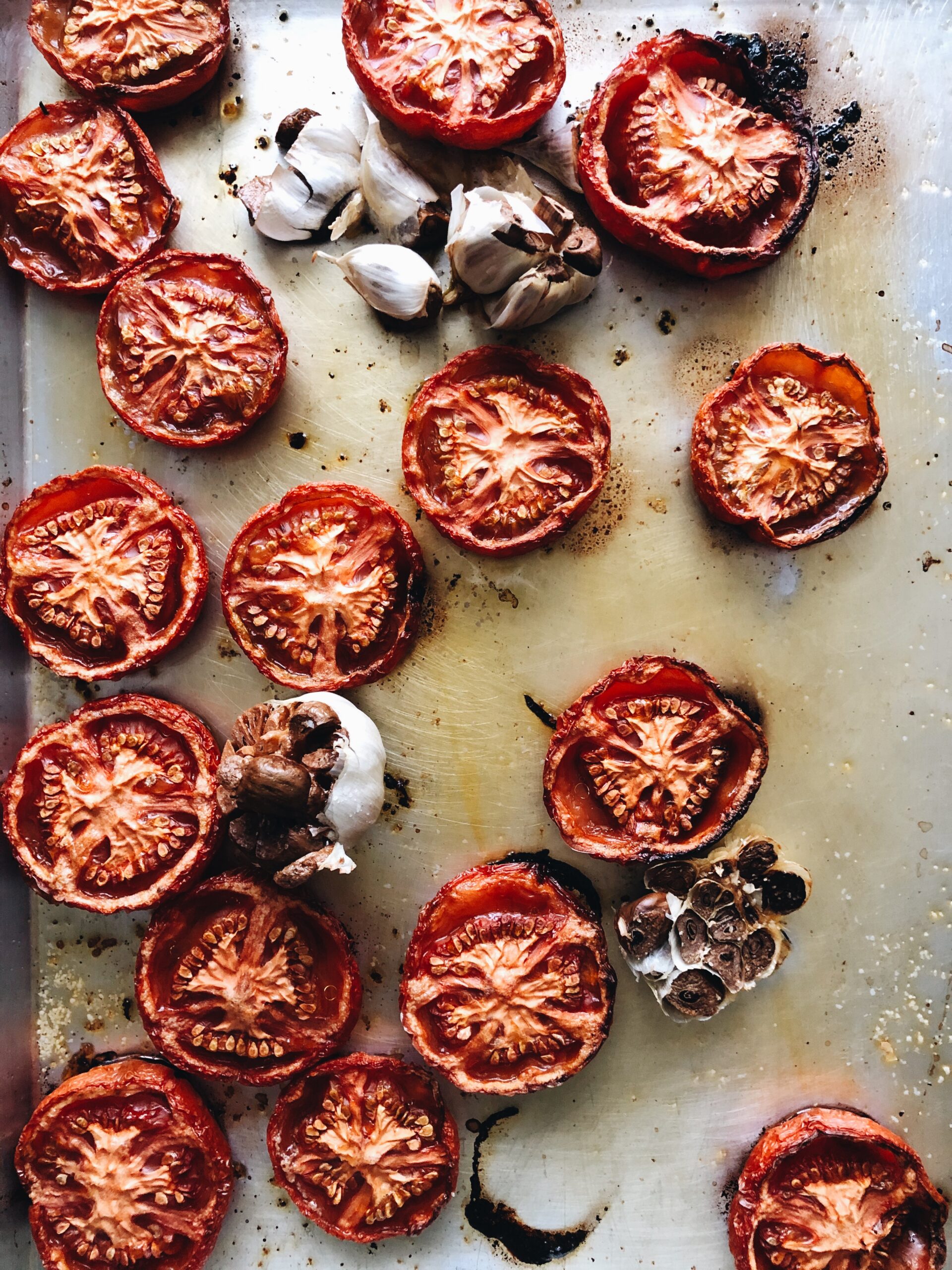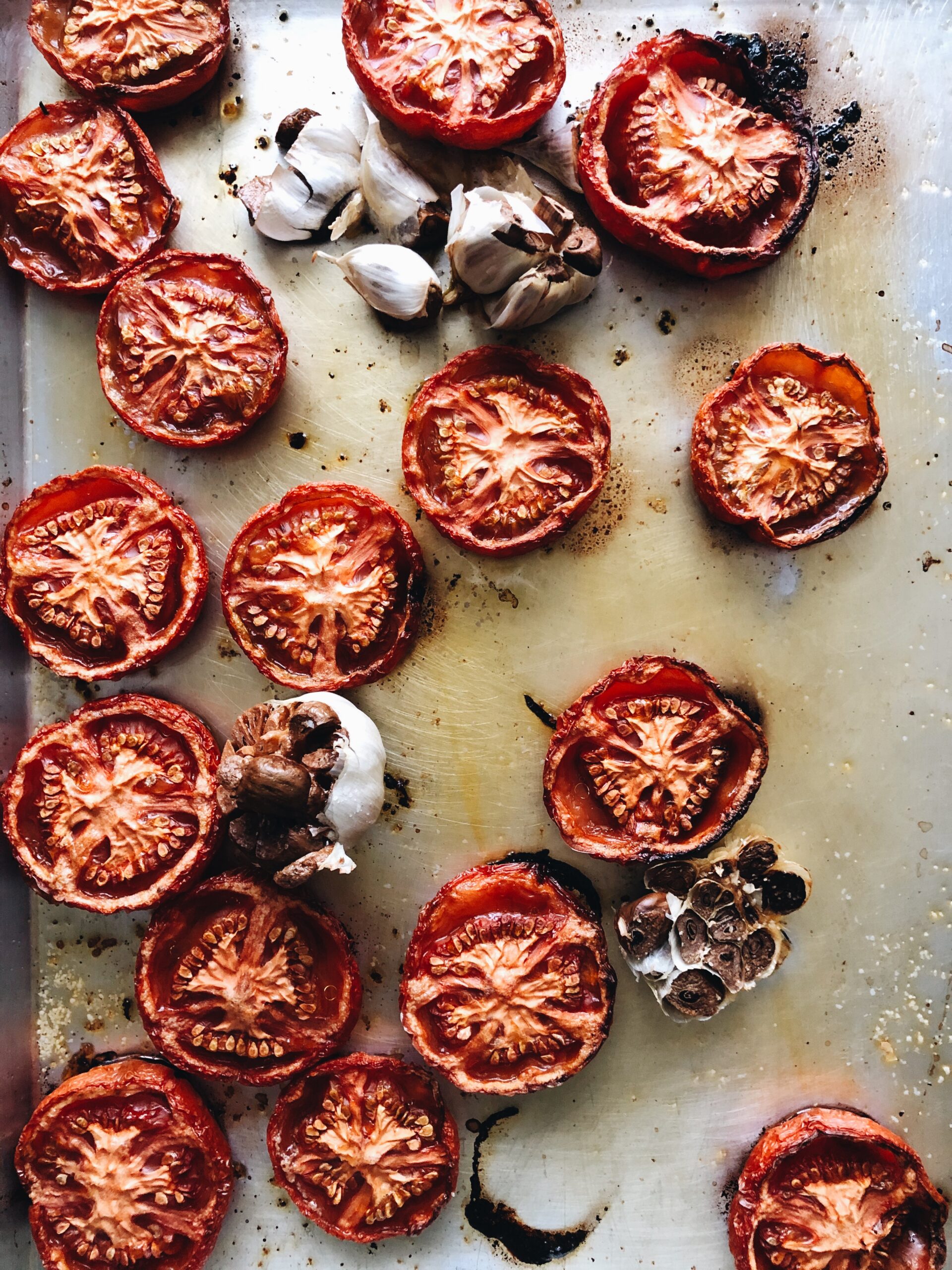 Aaaaaaand death becomes me.
LOOK at that. The garlic is so tender and roasted it will squeeze right out of those skins. The tomatoes are ridiculously fragrant, you'll wonder what even happened to your nose innards.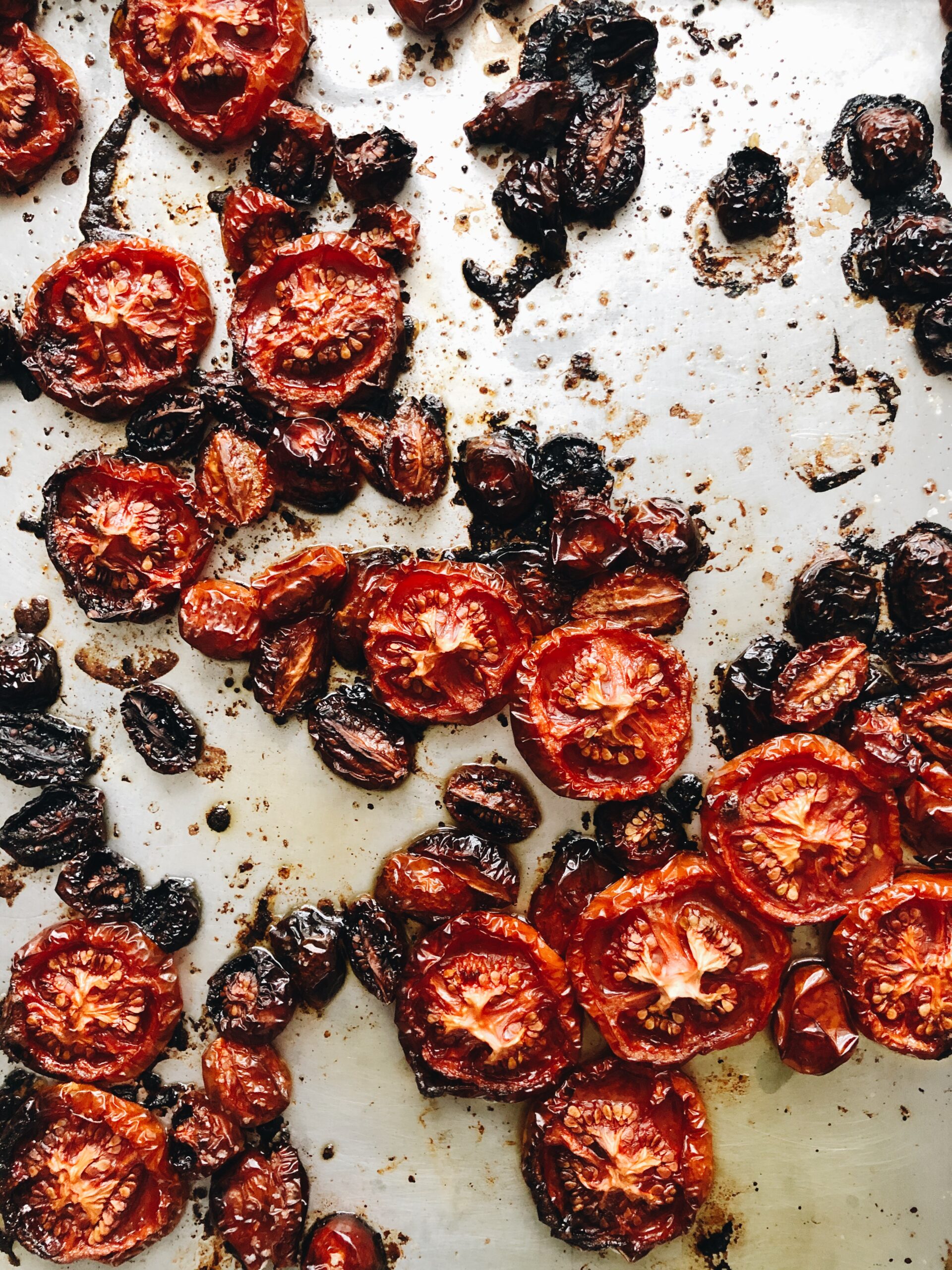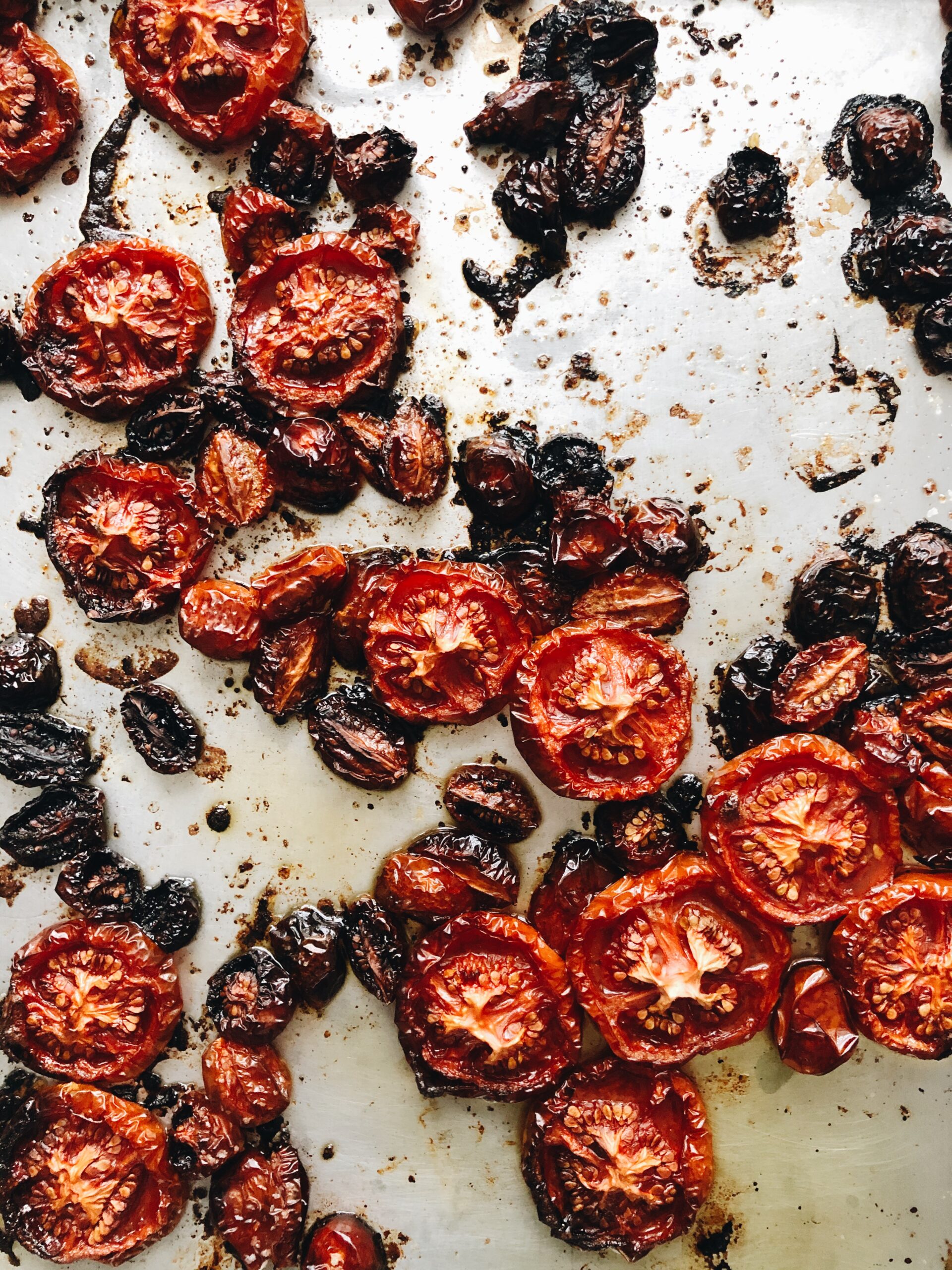 The tiny ones get so dark and shriveled and transform into the most massive little flavor bombs. (You can even leave them whole if you want!)
Ugh, this. I could just smear it all on toasted bread with a few shavings of parmesan cheese and call it good.
But we still have work to do.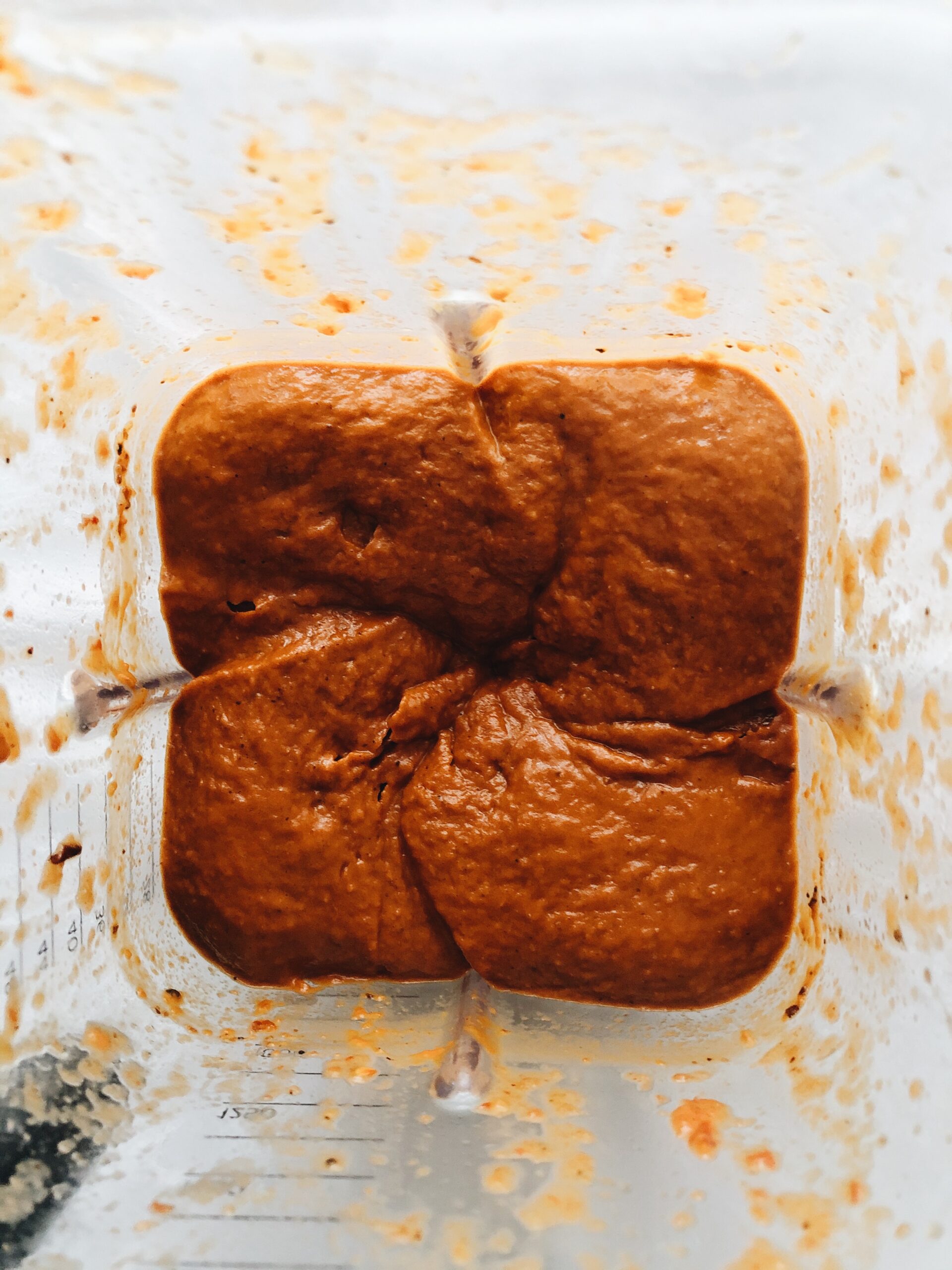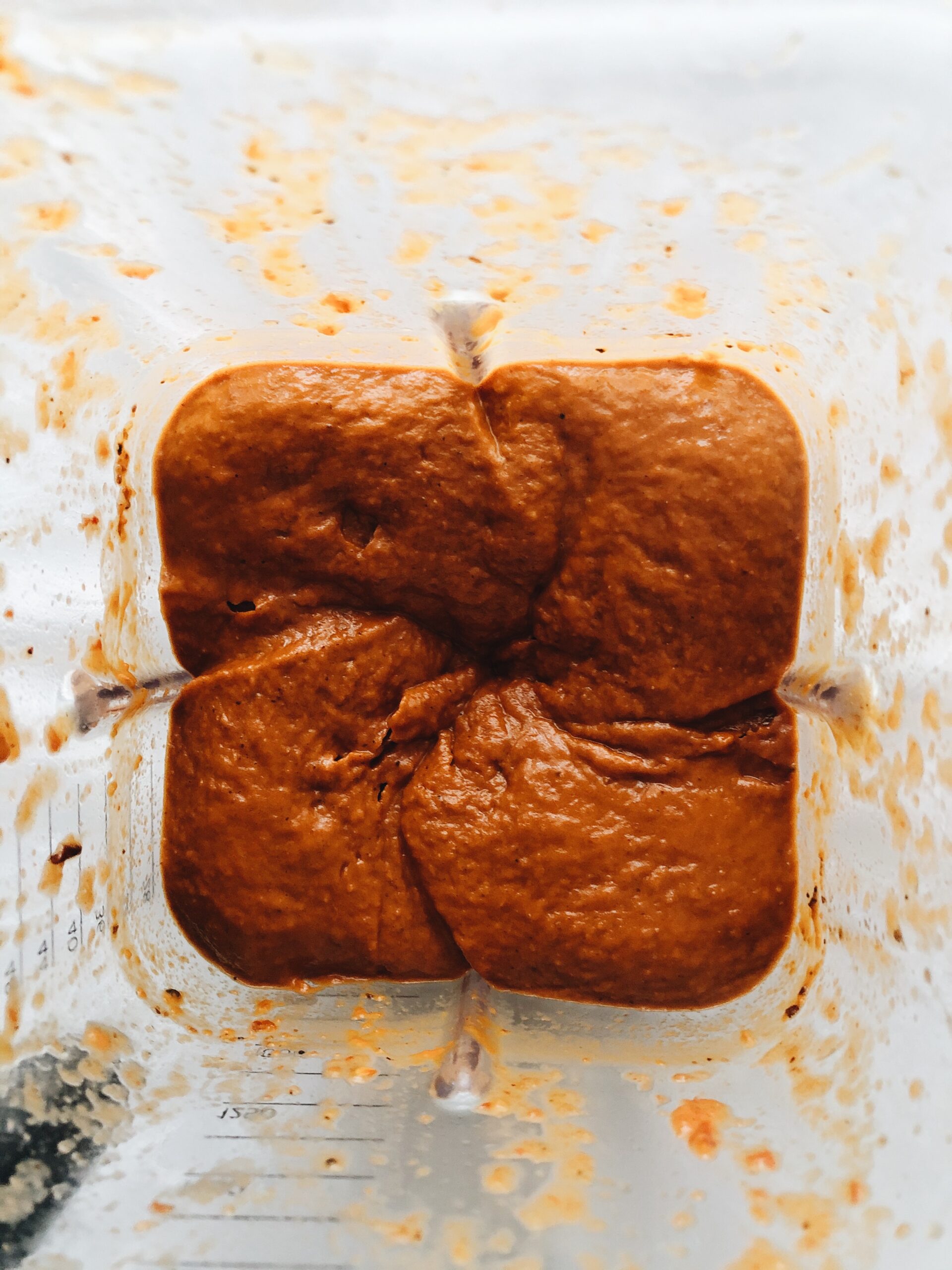 Into the food processor with a little bit of chicken stock!
OKAY, GUYS. I will say, I got distracted with my hair or something and slightly over processed. I still wanted tiny bits and chunks of tomato. Don't get me wrong, this is fabulous and velvety and so freaking tasty, so get it to this point if you want. I had something else in mind, but all is well. I'm still a good person. In short, blitz or puree to your liking!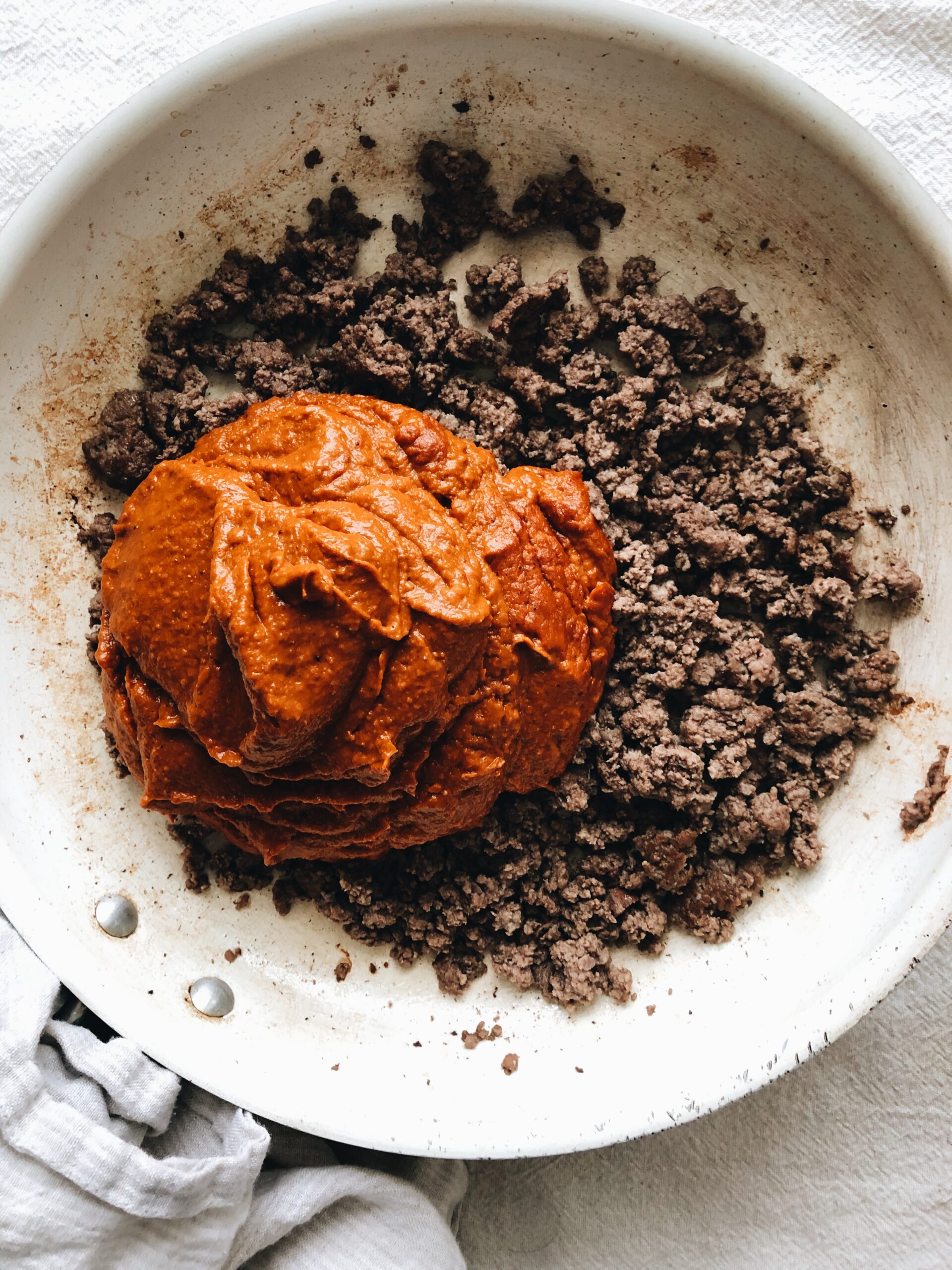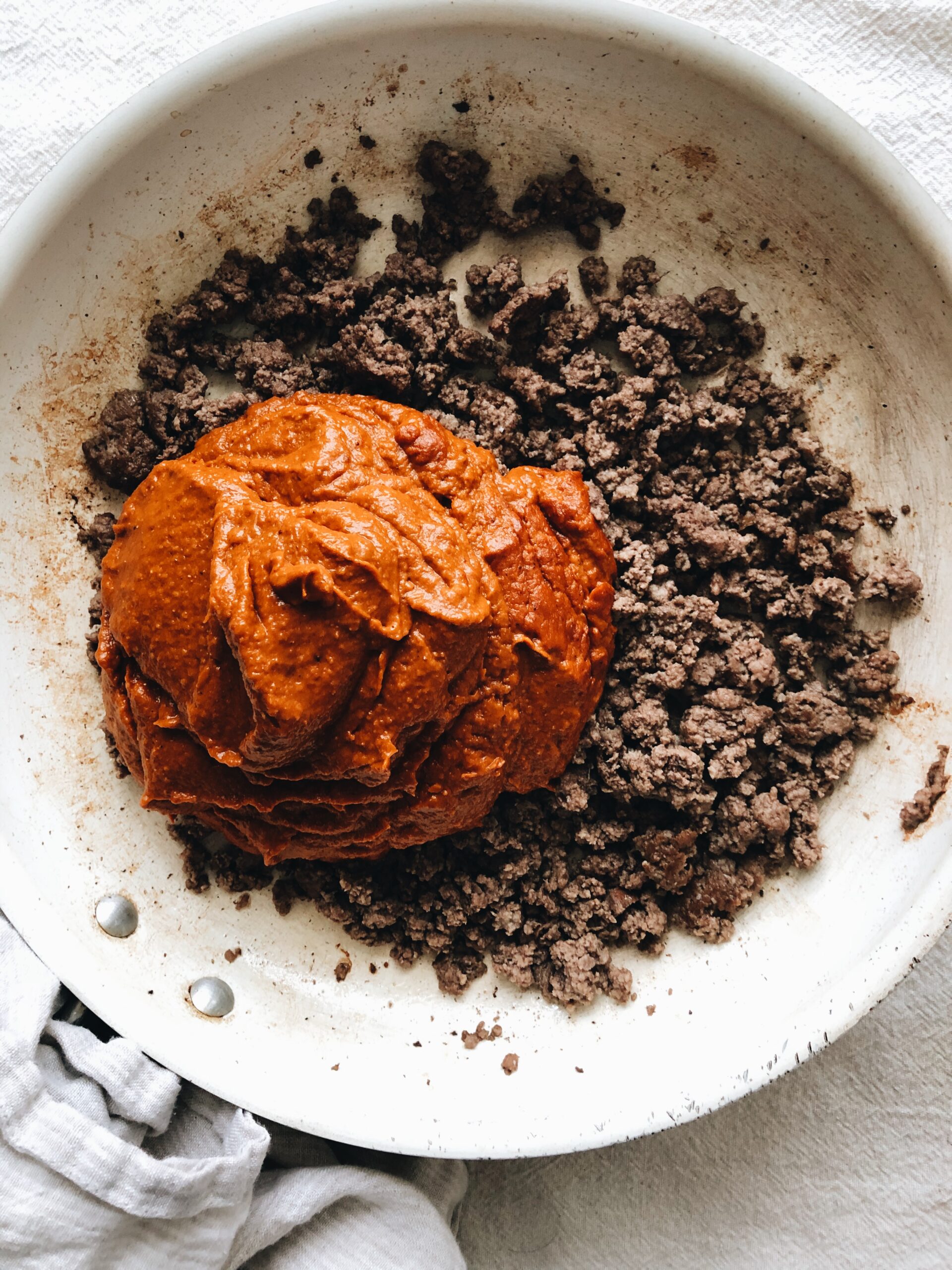 Oh also, you've browned some ground beef. (Ground chicken or turkey or even pork is a-okay here. Just season it well with salt. You know that. I'm not being bossy. I think.)
Add the tomatoes and let it coat the beef and simmer down and bubble up and become one. And if you need to add a little stock to thin it out, girrrrrrrrrl get on it.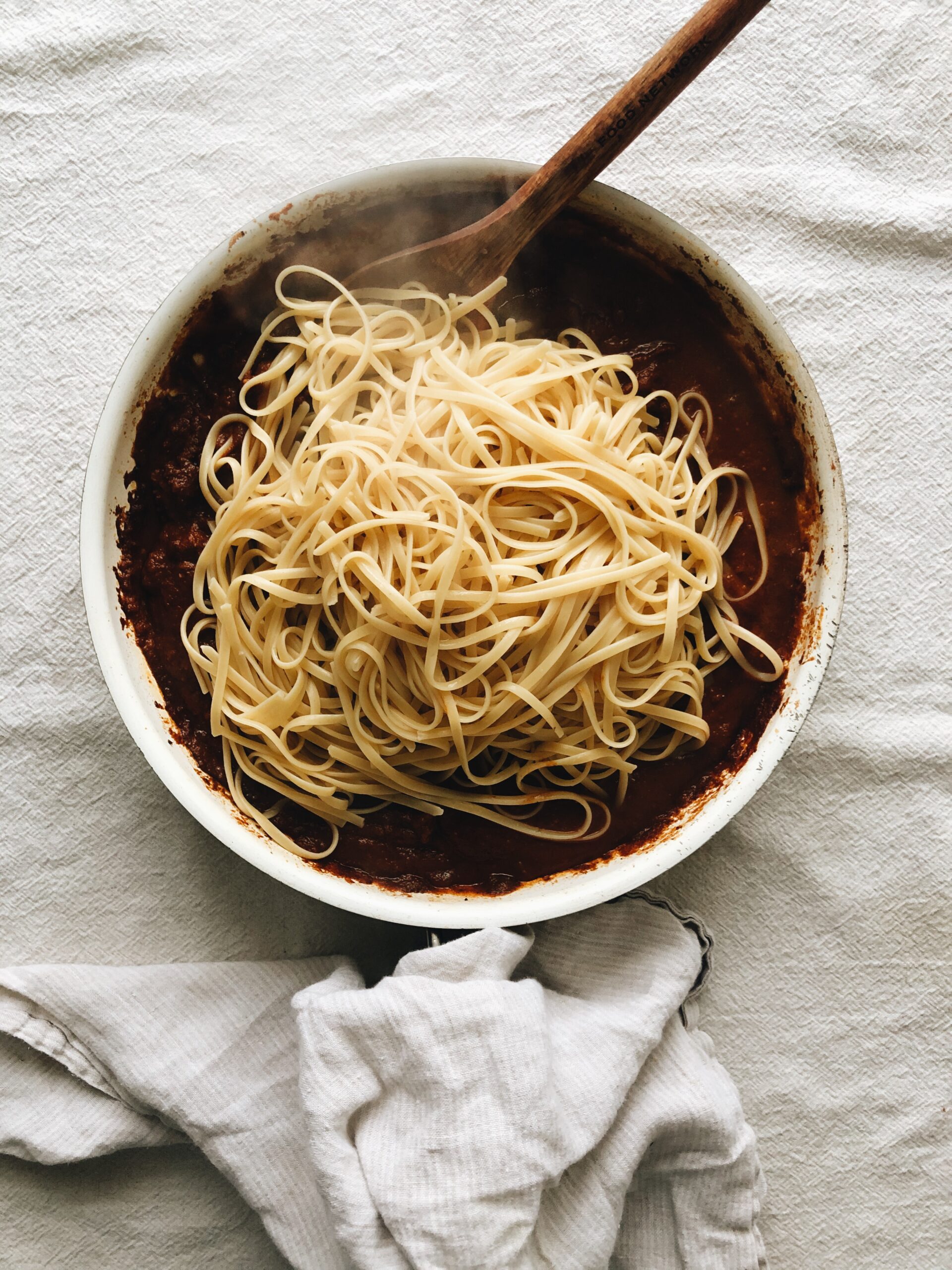 After the sauce has simmered a little bit, you can do this ways. Matter of fact, POOOOOOOOLLLLLLLLL!::::
Are you in the camp that mixes the pasta with the sauce before serving?
Or are you the type of person that tops the pasta with the sauce and stirs it in as you go. (watch, not a single person will answer this today but if it was in Friday Flotsam it would get 86 replies. I'm fine.)
I mix it all in. Aaron likes his as a topping. We're seeking marital counseling.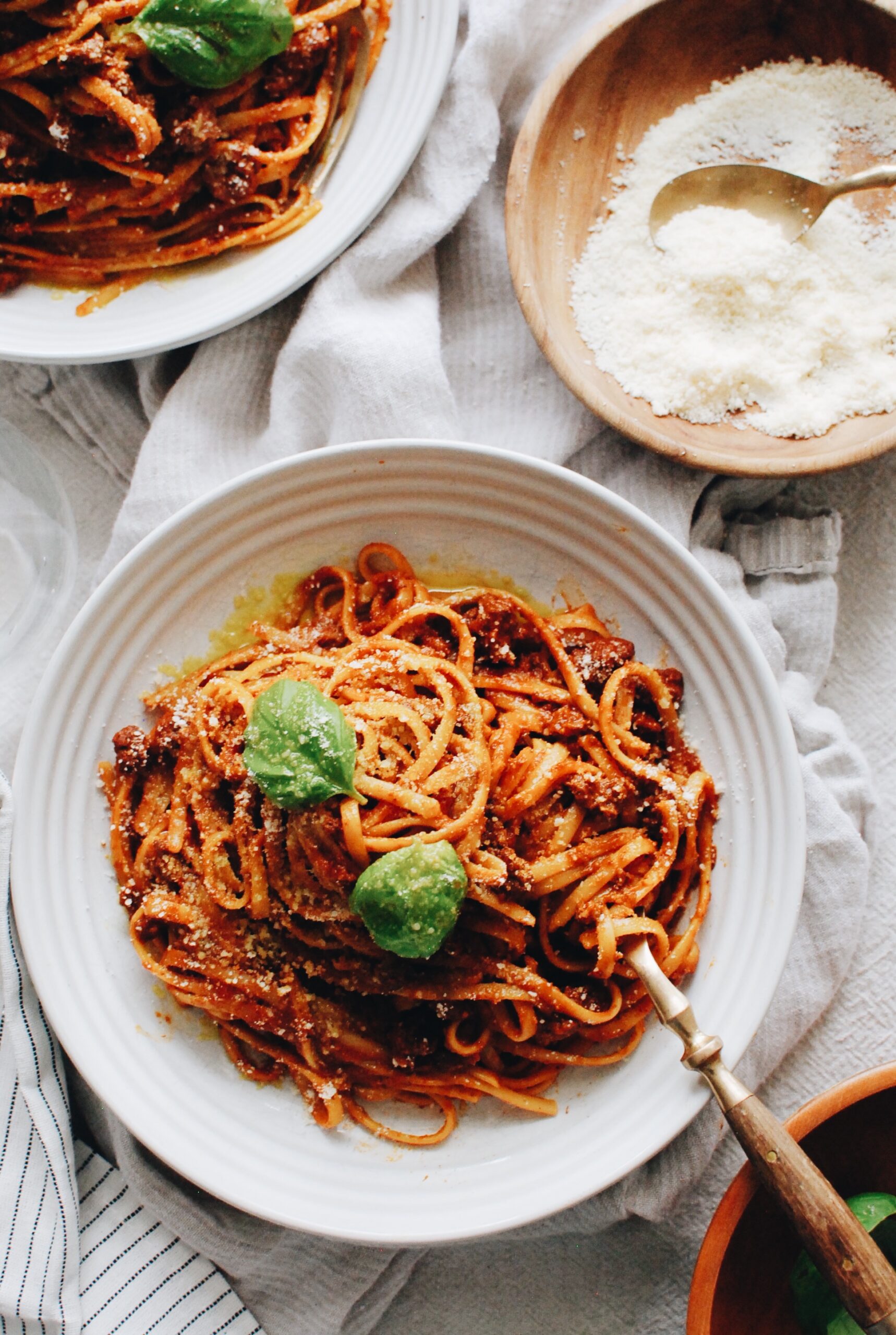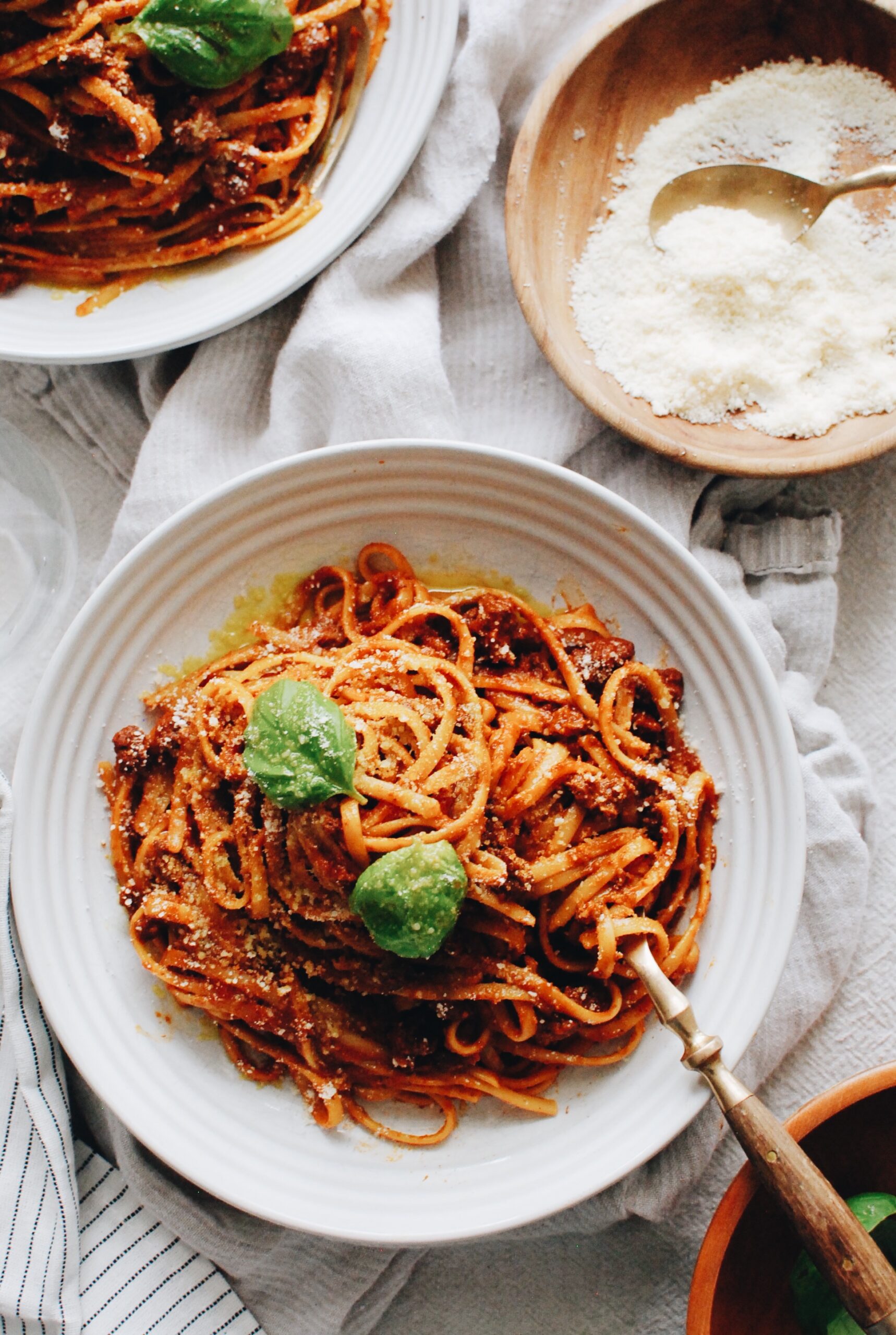 Yeah. Yep. Yeppers.
DIVINE. RICH. DEPTH OF FLAVOR FOR DAYS. I CAN STOP YELLING AT ANY TIME.
But really, for something with such a simple approach (I didn't say quick. It's that slow labor of love that's the magic here.) this is downright fantastic. And everyone in your nearby proximity will most likely faint and/or weep.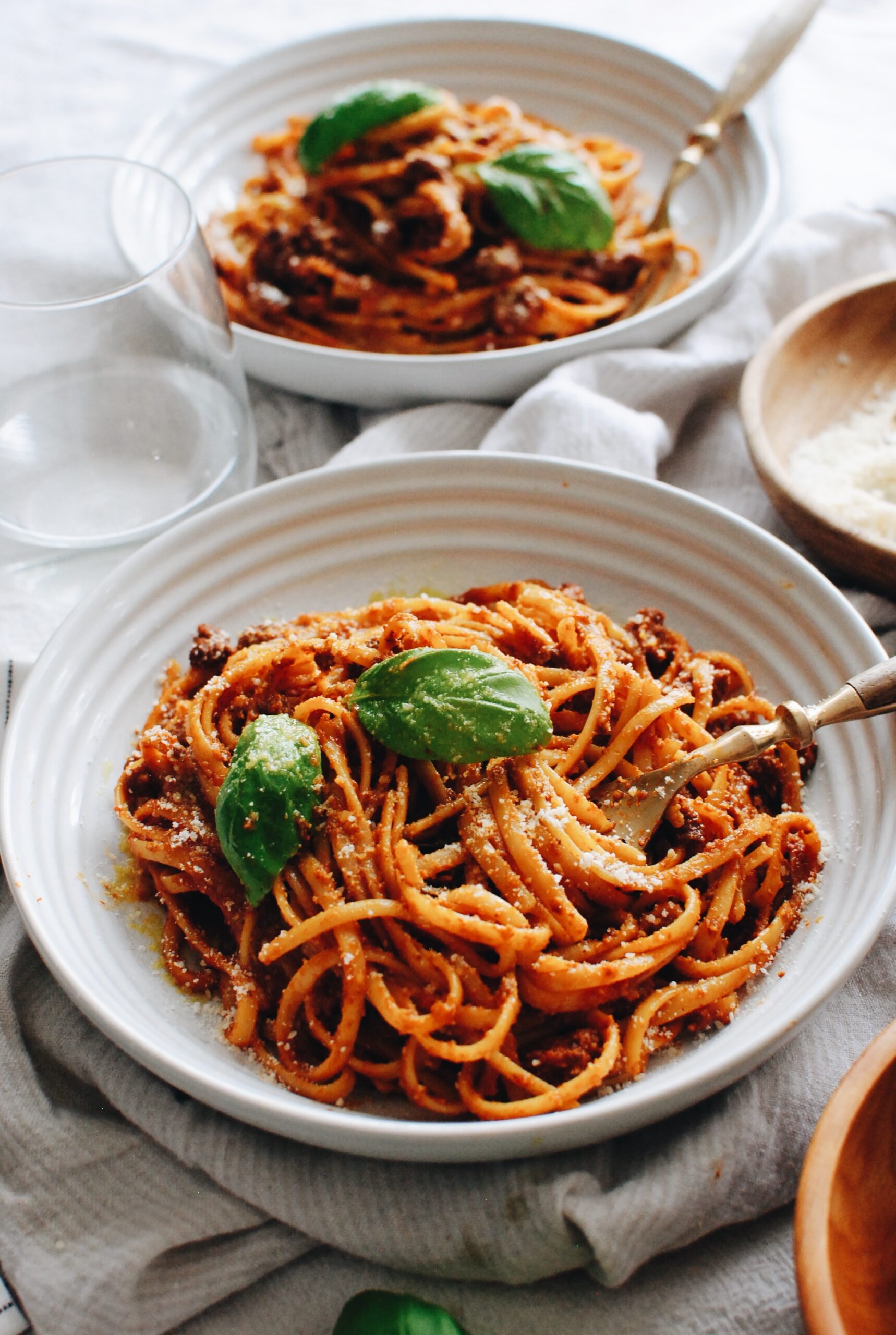 Basil for garnish! That works, but parsley is gold here, too.
Plenty of parmesan for dusting! And when I say "dusting" I mean 3-4 inches of snowfall. Minimum.
The main difference between this and other tomato sauces is going to (obviously) be the roasted flavor. The garlic adds a ton of depth as well. There won't be that bright acidic tomato burst that you get with say, a quick marinara. There's a time and a place for different tomato flavors, and this one? This umami party in your mouth is like nothing else. PERFECT for winter grubbin'. And Valentine's Day. And right now.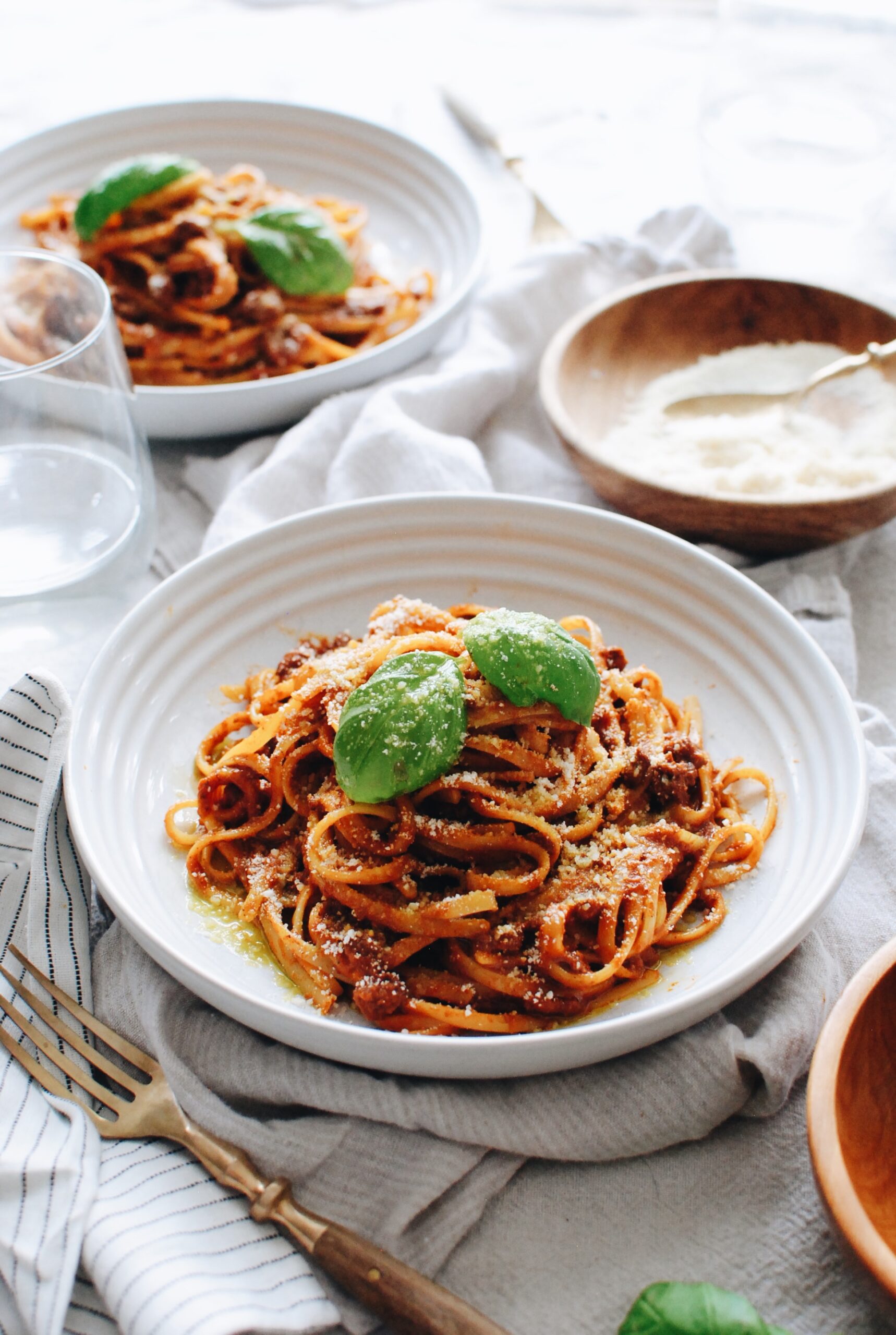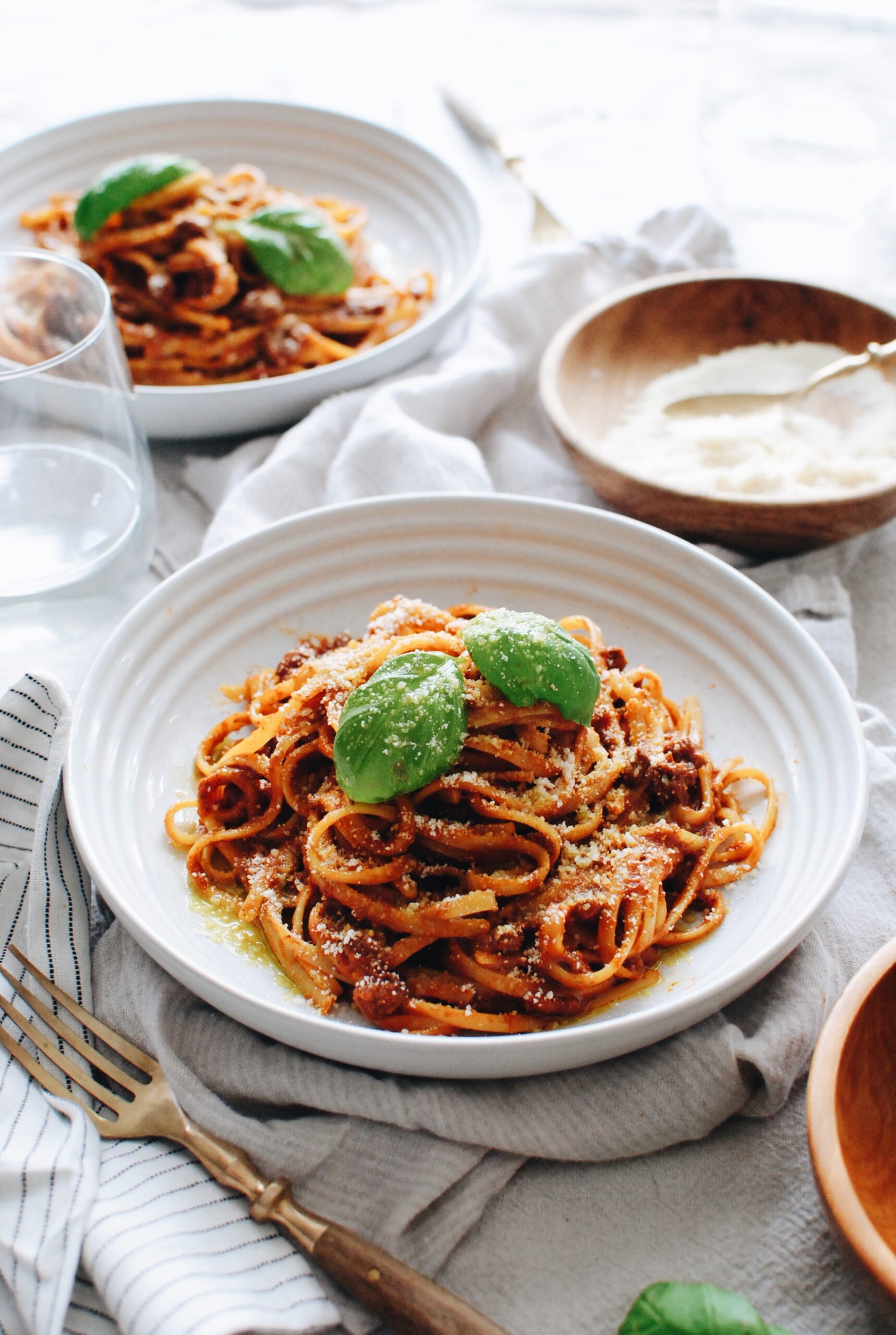 Get in that already.
Slow-Roasted Tomatoes over Linguine with a Meat Sauce
Ingredients
4-5 pounds mixed tomatoes (vine, cherry, beefsteak, whatever you find!)
2 heads garlic, root ends cut off, exposing the cloves
Olive oil
1 cup chicken stock (plus more if needed)
1 pound lean ground beef (I like grass fed)
12 ounces linguine (a pound is fine, too)
Basil for garnish
Fresh parmesan cheese for garnish
Coarse salt
Instructions
Preheat your oven to 300.
Slice all the tomatoes in half (you can leave the itty bitty ones whole), and arrange them over two baking sheets. Arrange the two garlic heads on the sheets as well. Sprinkle everything with a large pinch of salt and drizzle olive oil over the tomatoes. There's no real amount here, just glug it up. Roast the tomatoes for three hours. The little ones might get super dark, but that's flavor!
Transfer the roasted tomatoes and garlic to a food processor, and add the cup of chicken stock. Pulse to blend. You can leave it semi chunky if you want, or go all the way smooth. Up to you!
Heat a large skillet over medium high heat. Add the ground beef and break up with a wooden spoon, browning all over, roughly six minutes. If there's a lot of fat, go ahead and drain some off. Now season with a good pinch of salt. Once the meat has browned and cooked through, add the tomato sauce to the pan. Using a spoon, coat the beef with the sauce and simmer about 15 minutes, until it's luscious and beautiful. If you need to add a bit more chicken stock to thin it to your liking, by all means! Get it juuuust the way you like it.
In the meantime, bring a large pot of salted water a boil. Cook the linguine until it reaches al dente. Using tongs, transfer the pasta into the sauce and twirl it all together to coat! (You can also just top each pasta bowl with the sauce, if that's your game.)
Garnish with plenty of basil and parmesan cheese! Divide among dinner bowls and cry for a month.
Serves four.
7.8.1.2
401
https://bevcooks.com/2020/02/slow-roasted-tomatoes-over-linguine-with-a-meat-sauce/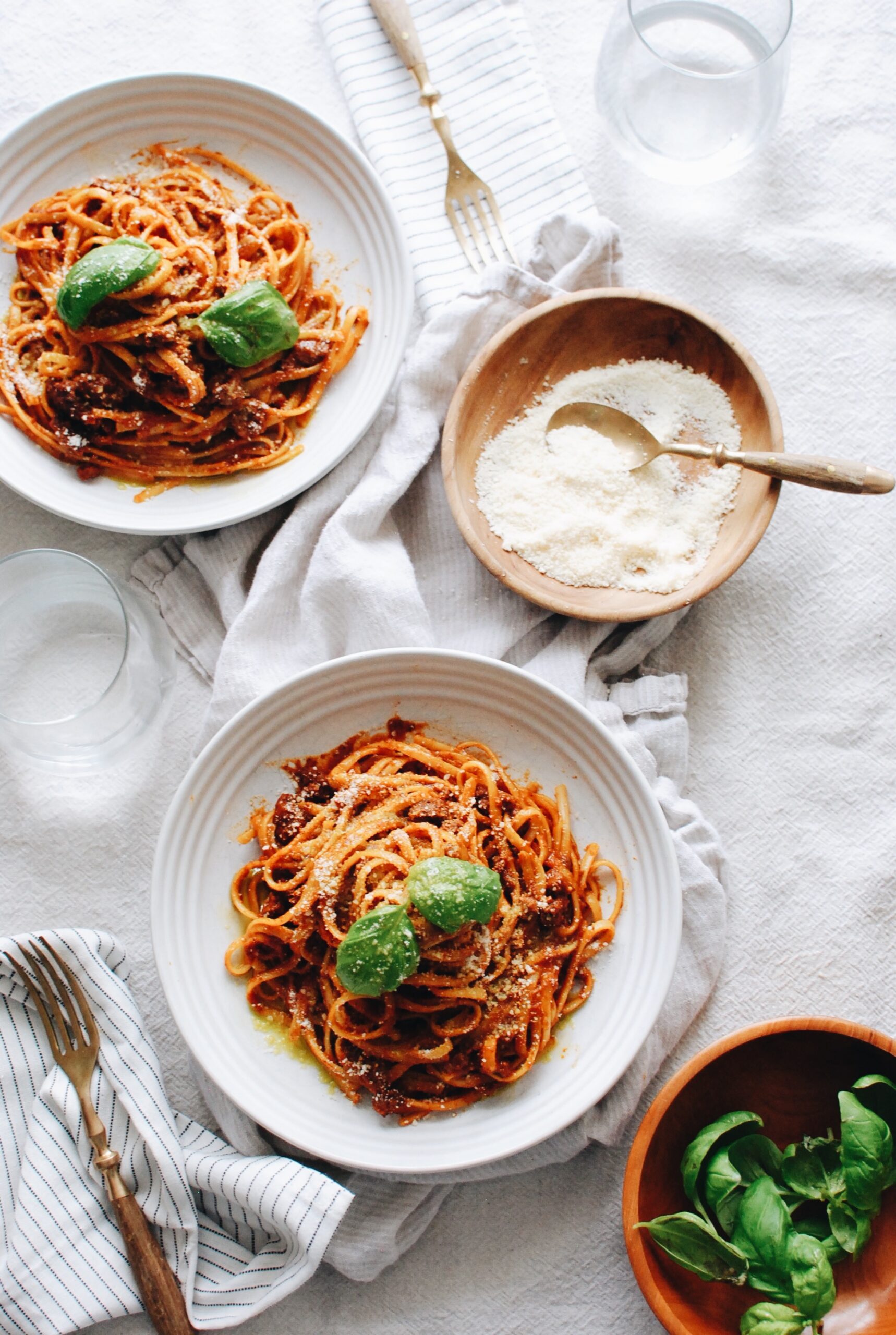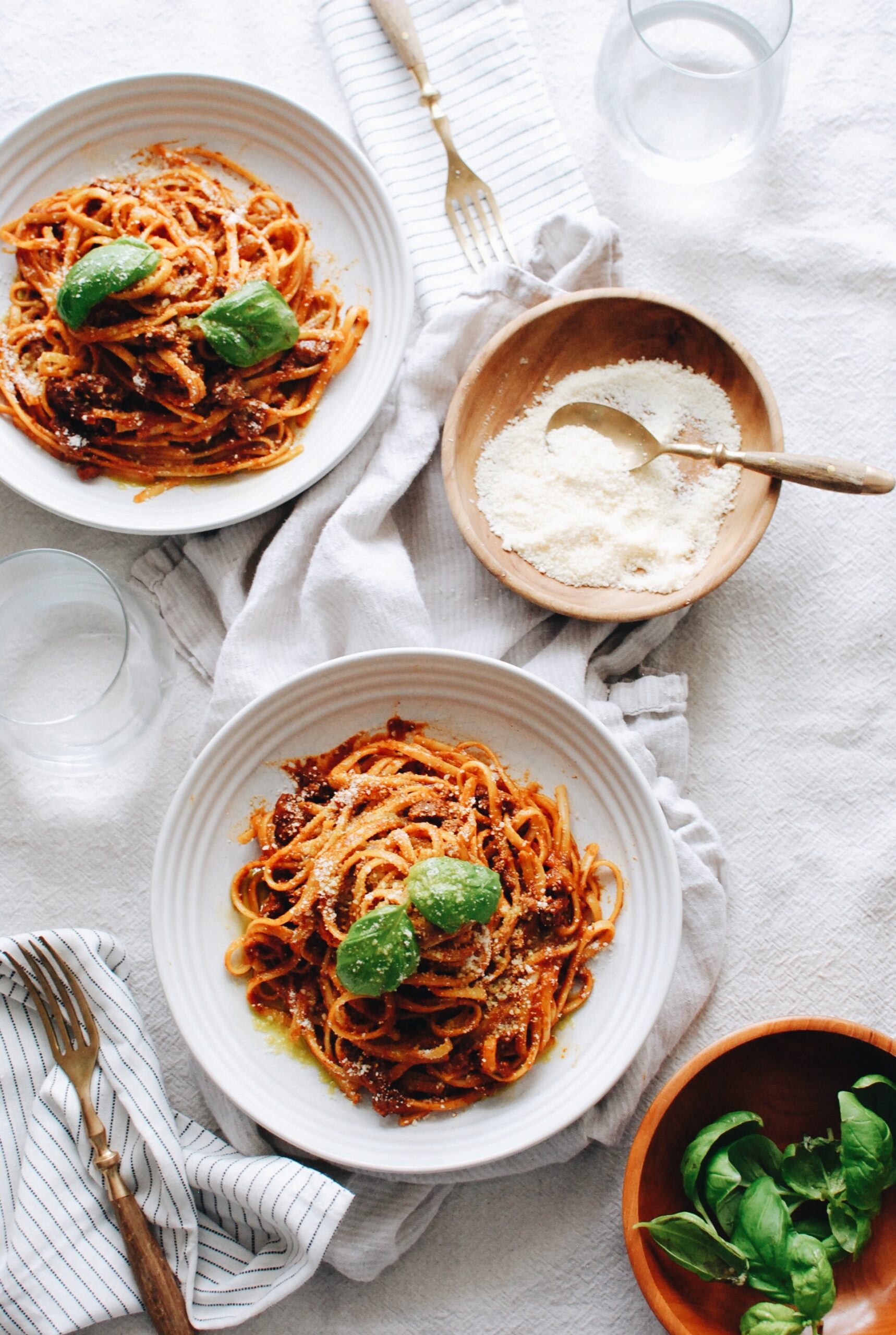 Hi, bye, see you never.