"IN THE BURGER?" (name that movie. but instead of burger it's computer. in the computer. never mind.)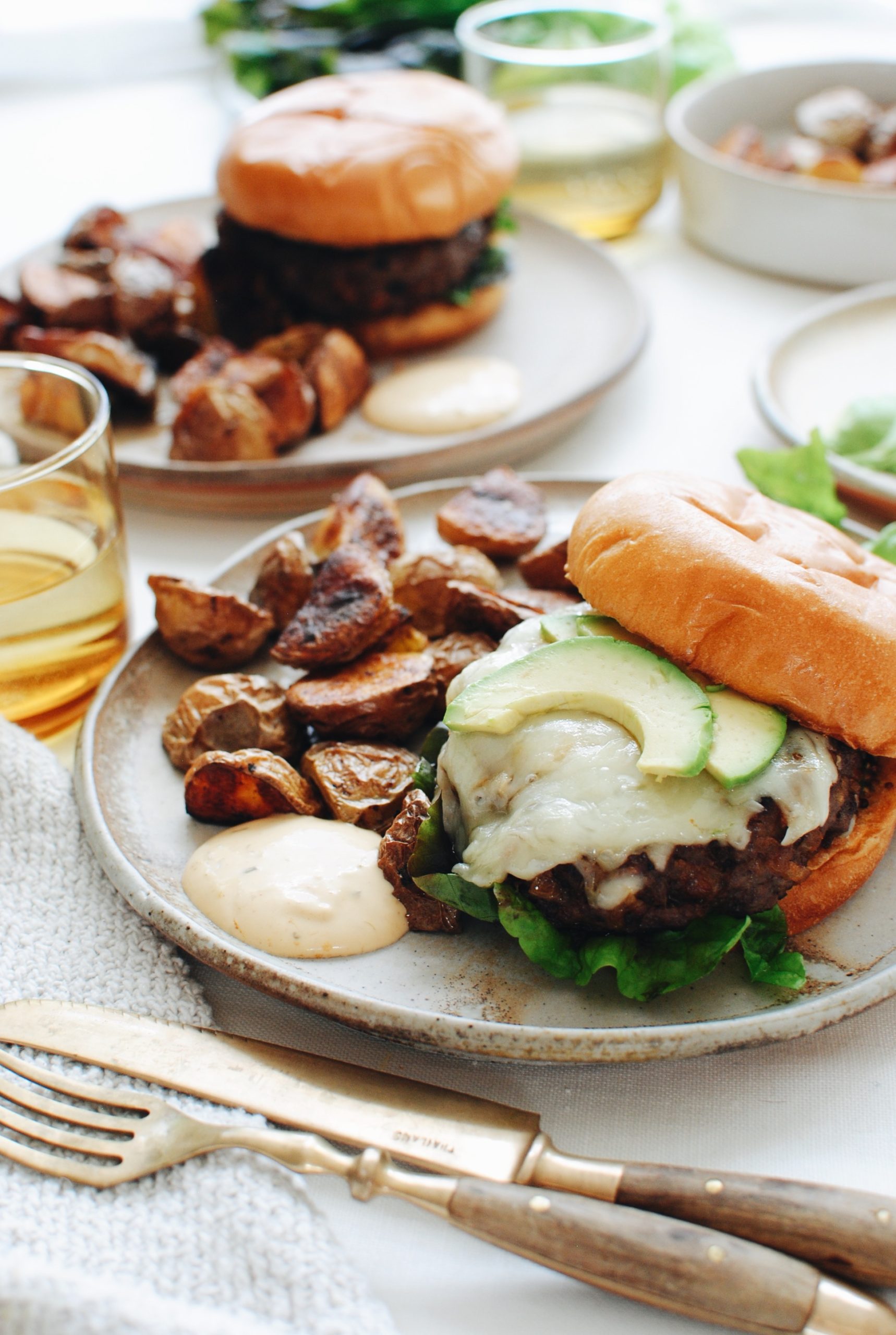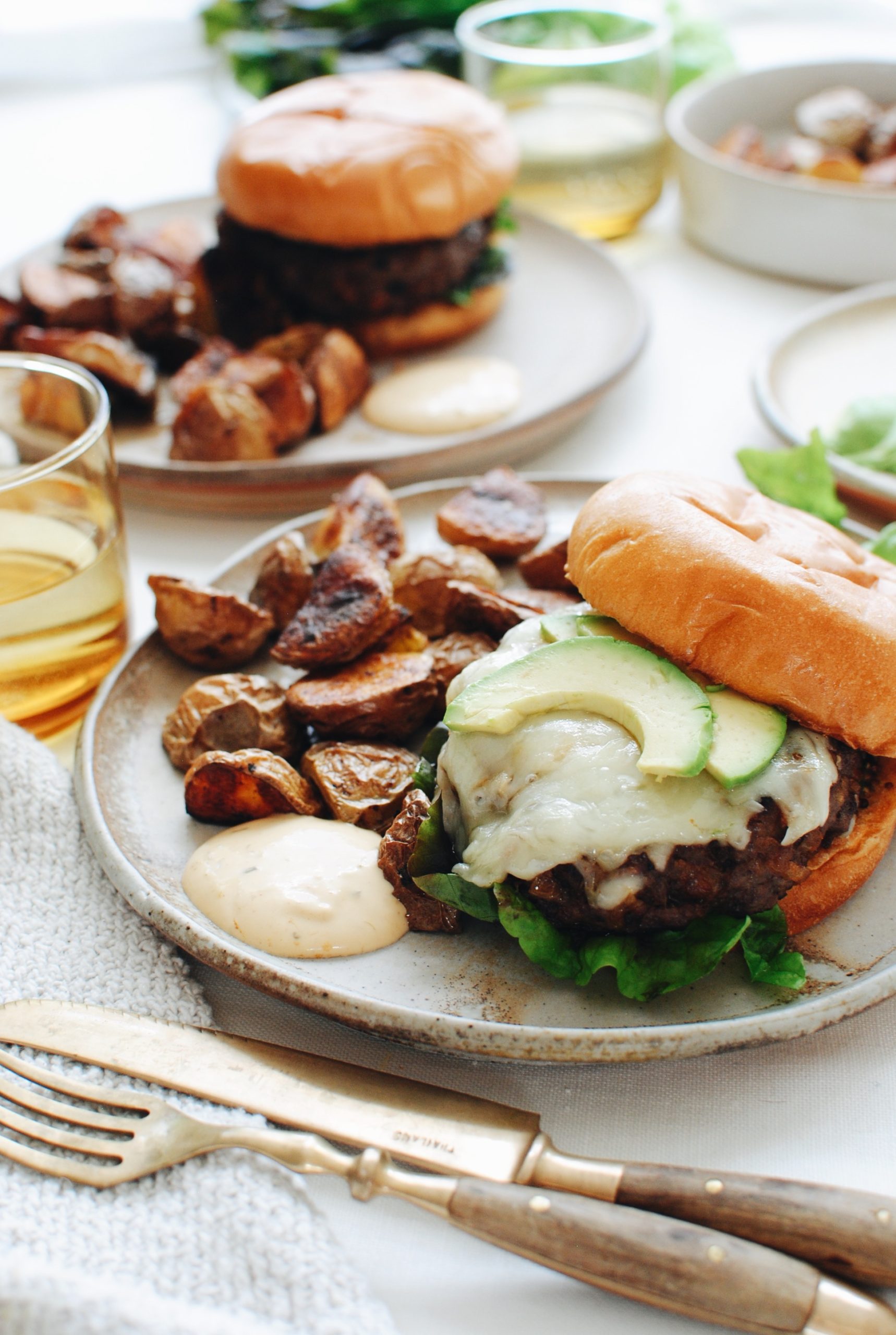 But really, the onions are IN THE BURGER. Not on top, bunnies. IN. In. Isn't this so exciting?!
On top of that, literally, we're melting so much Roth Grand Cru grated cheese you'll lose your entire mind just thinking about it.
These are simple, face-plantingly packed with flavor, and I'mon show how, right here. Right now.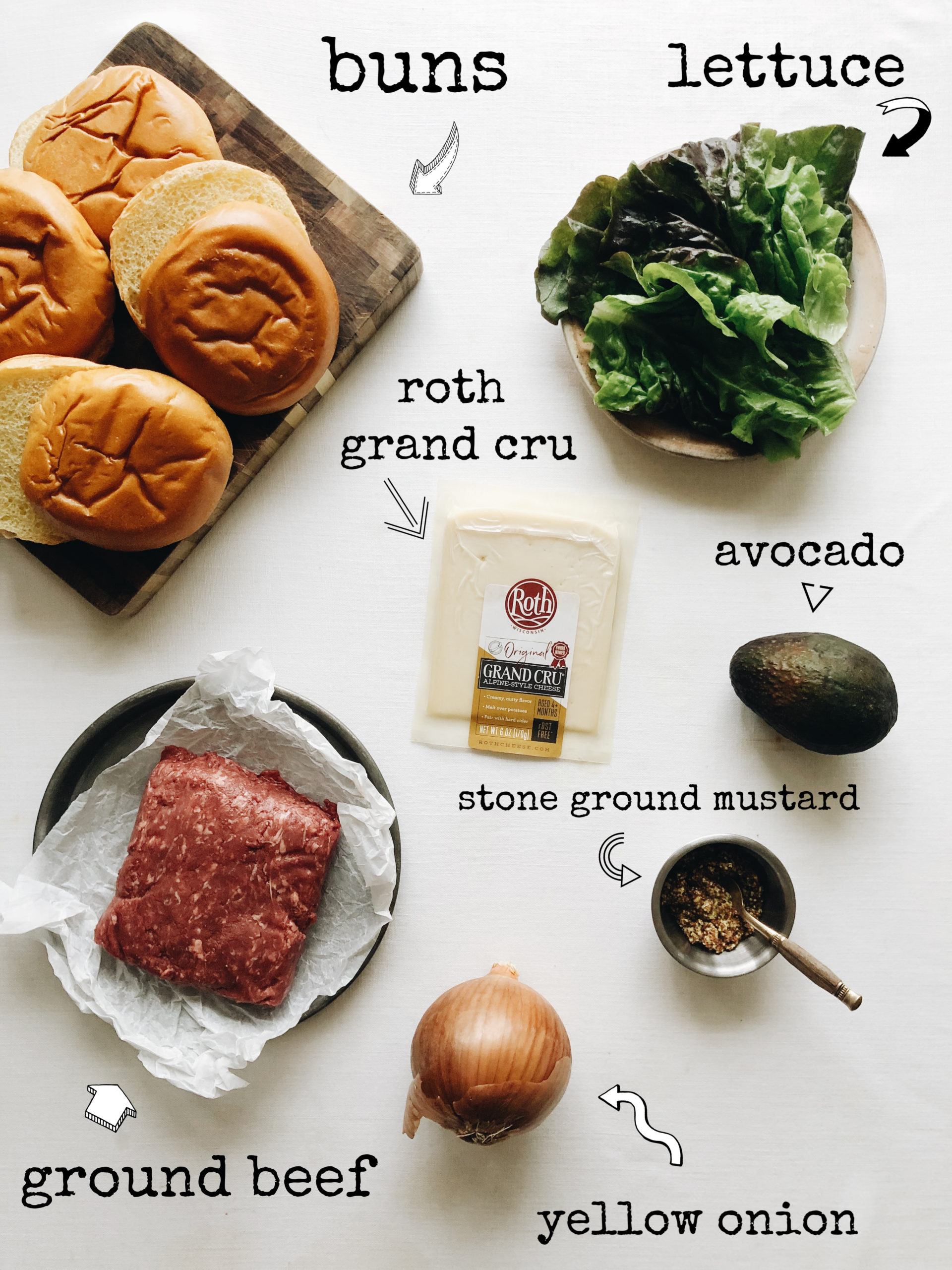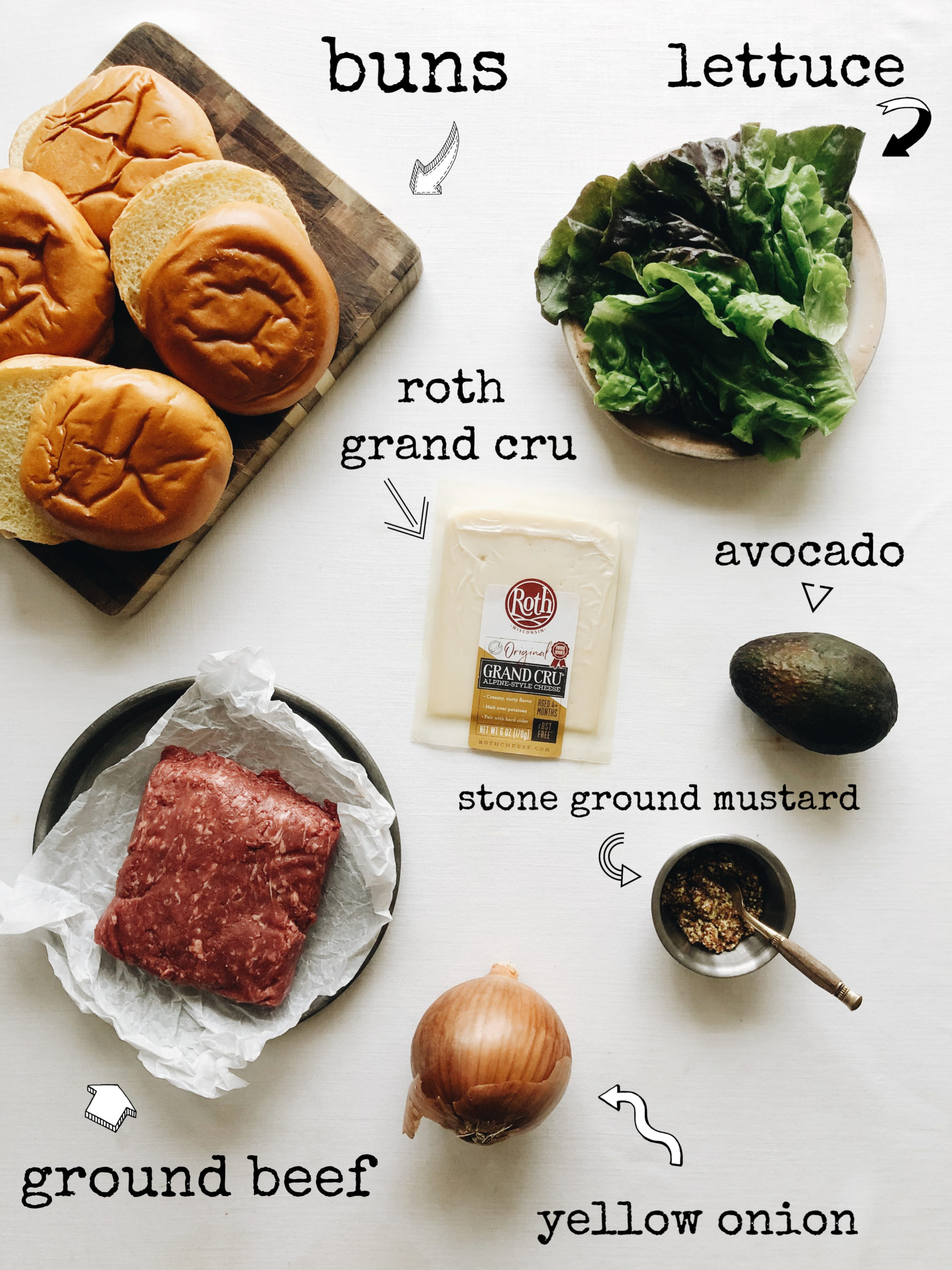 Two of these ingredients are optional – the avocado and stone ground mustard. I tend to add sliced avocado to all parts of my life, and I think the mustard adds such depth of flavor paired with those sweeeeeet sweet onions, but if these two ain't ya jam? Just leave 'em out!
But don't because you'll regret it every day of your life and I can't be responsible for that today.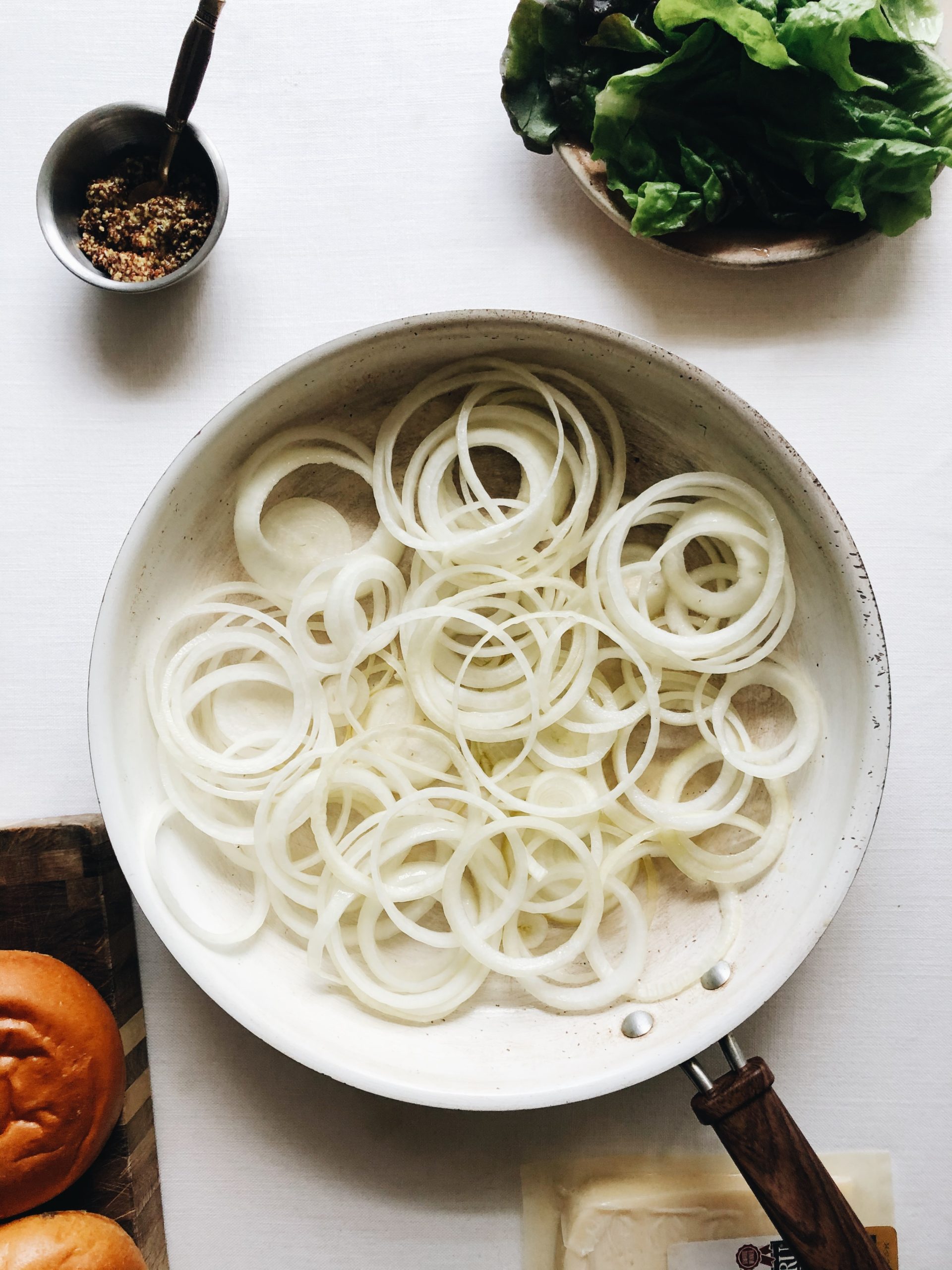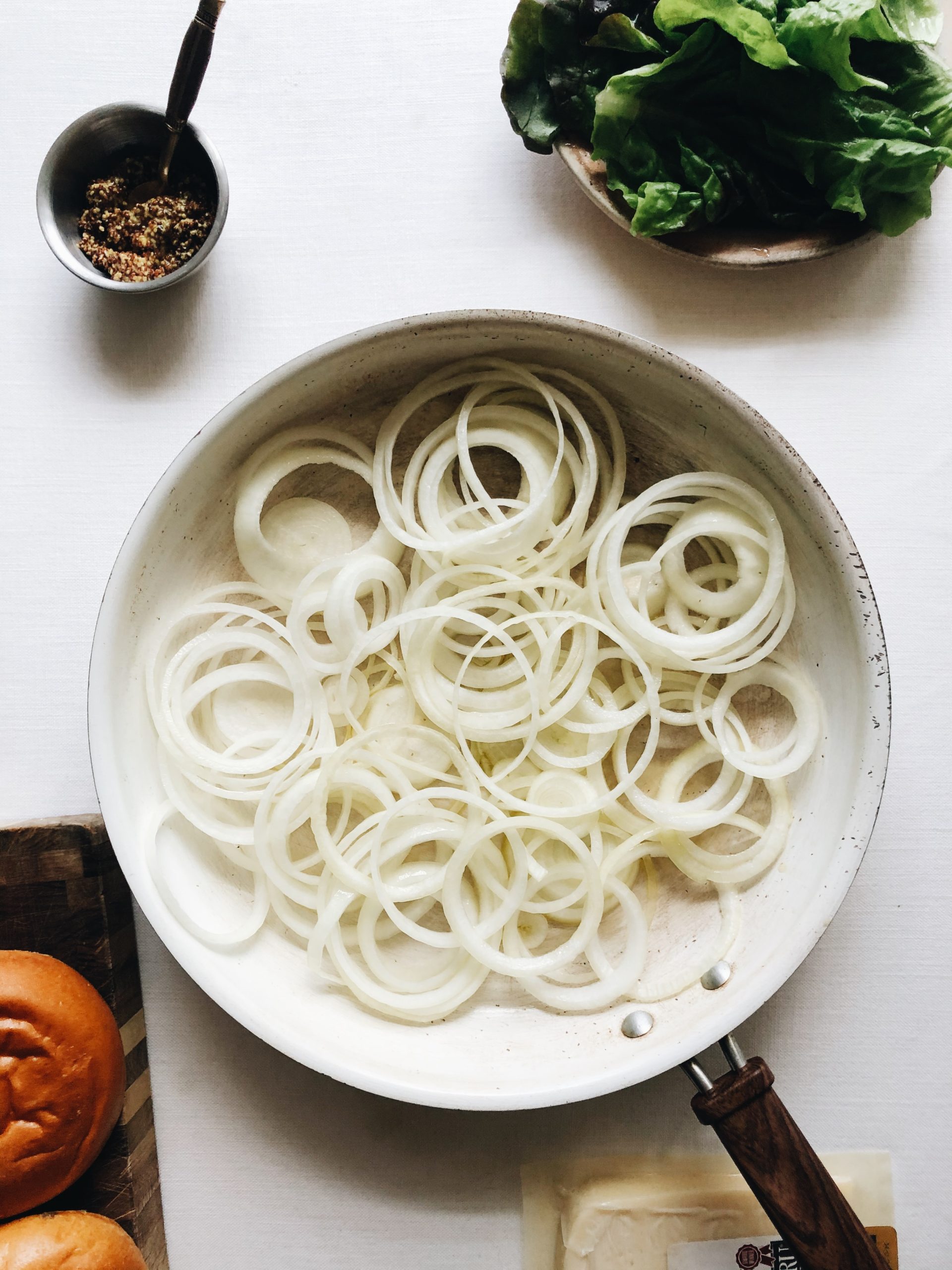 The onions! Have you ever caramelized before? It's a time commitment for sure, but so.so.worth.it. You want them in the pan for an entire hour. On low! Nothing aggressive. This is a gentle, tender labor of love. And all you need to do is evenly slice them (a mandolin is your friend), and let them slowly caramelize in oil, a pinch of salt, and a small pinch of sugar. And just look at this.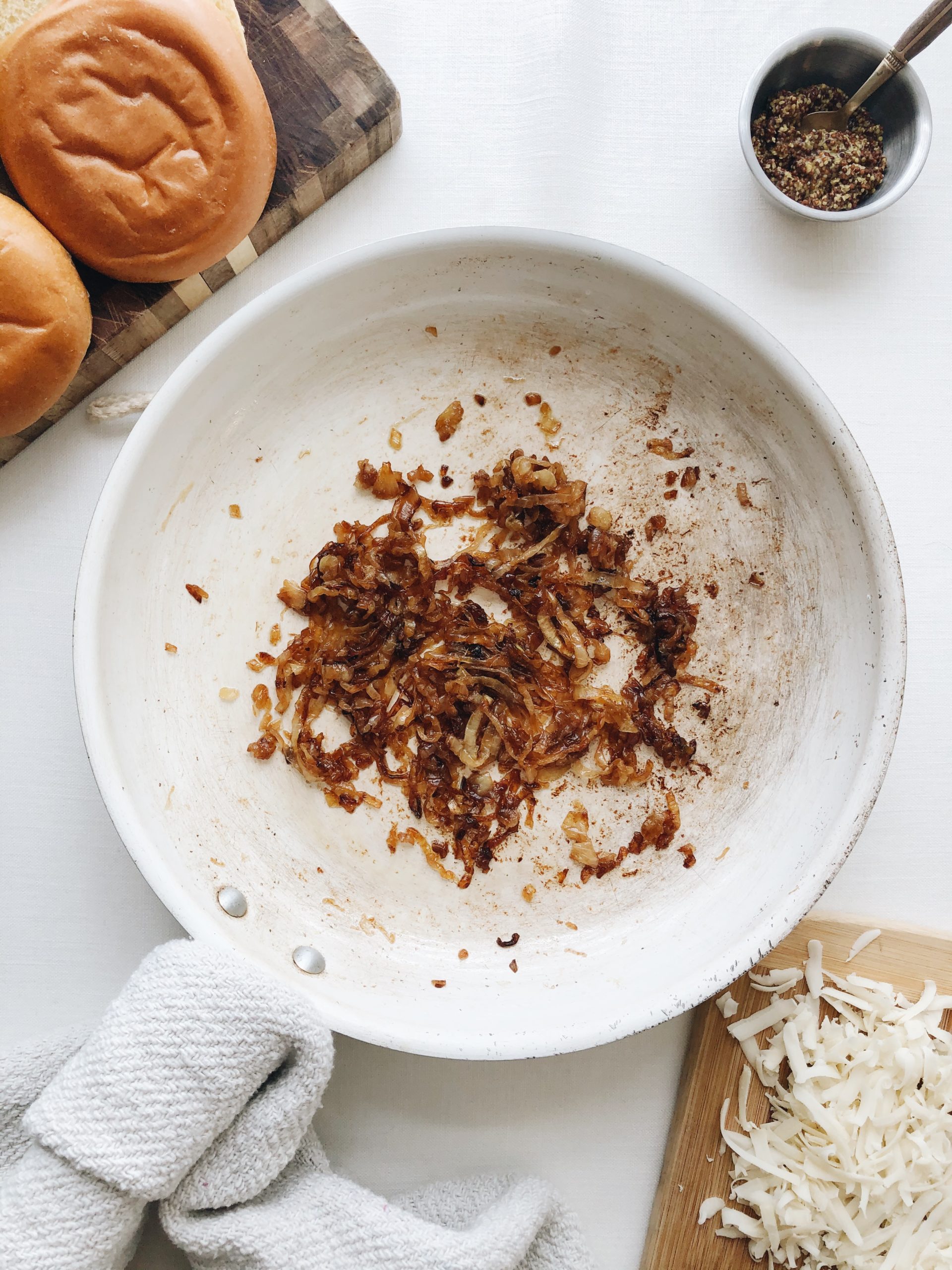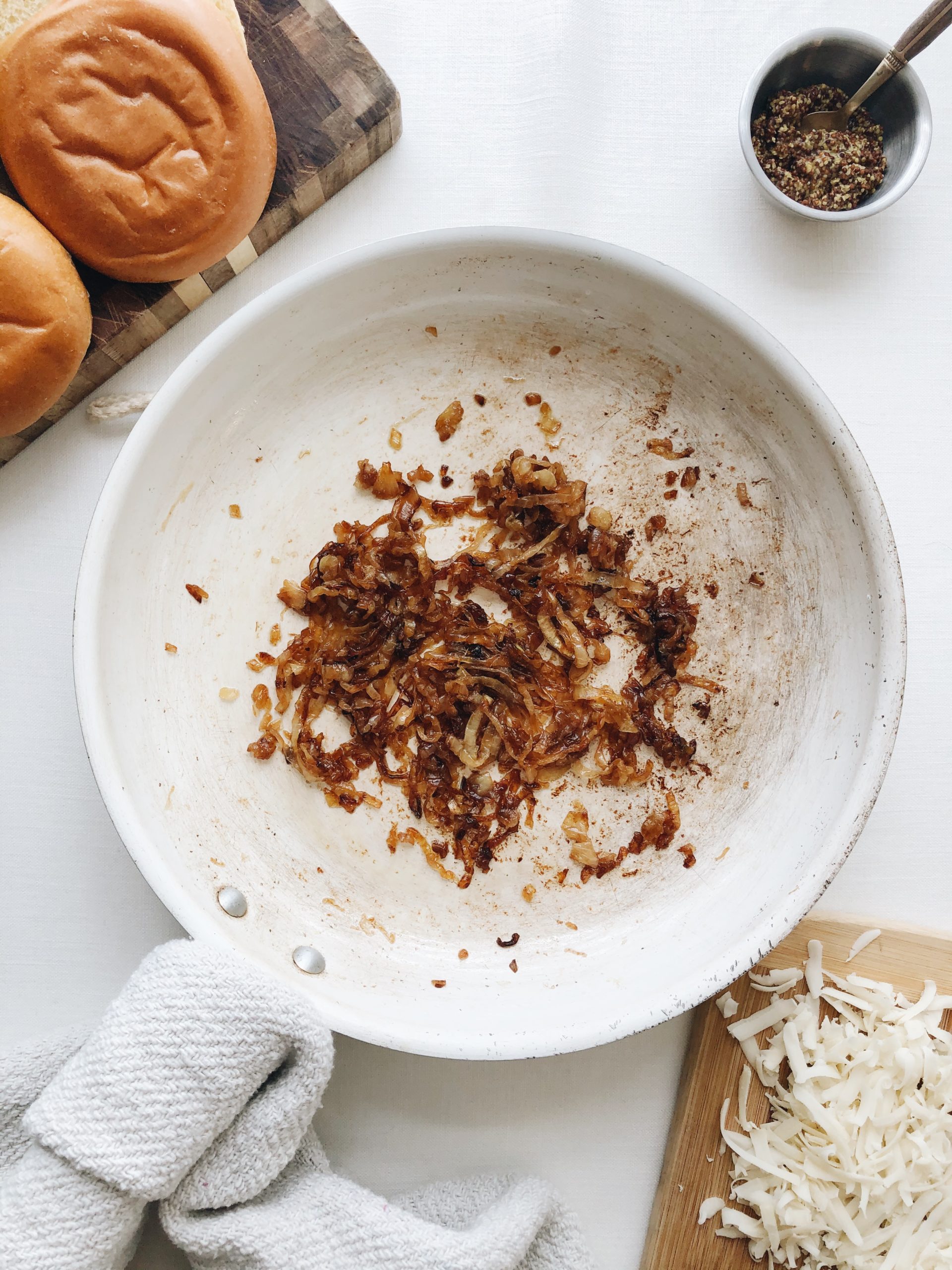 Boom. Little sweet, savory onion worms of delight.
You could absolutely get two onions caramelized down to glory and back, if you want to save some for later. This one onion is pawfect for a pound of beef. At first I typed beer. This one onion is pawfect for a pound of beer.
"IN THE COMPUTER???"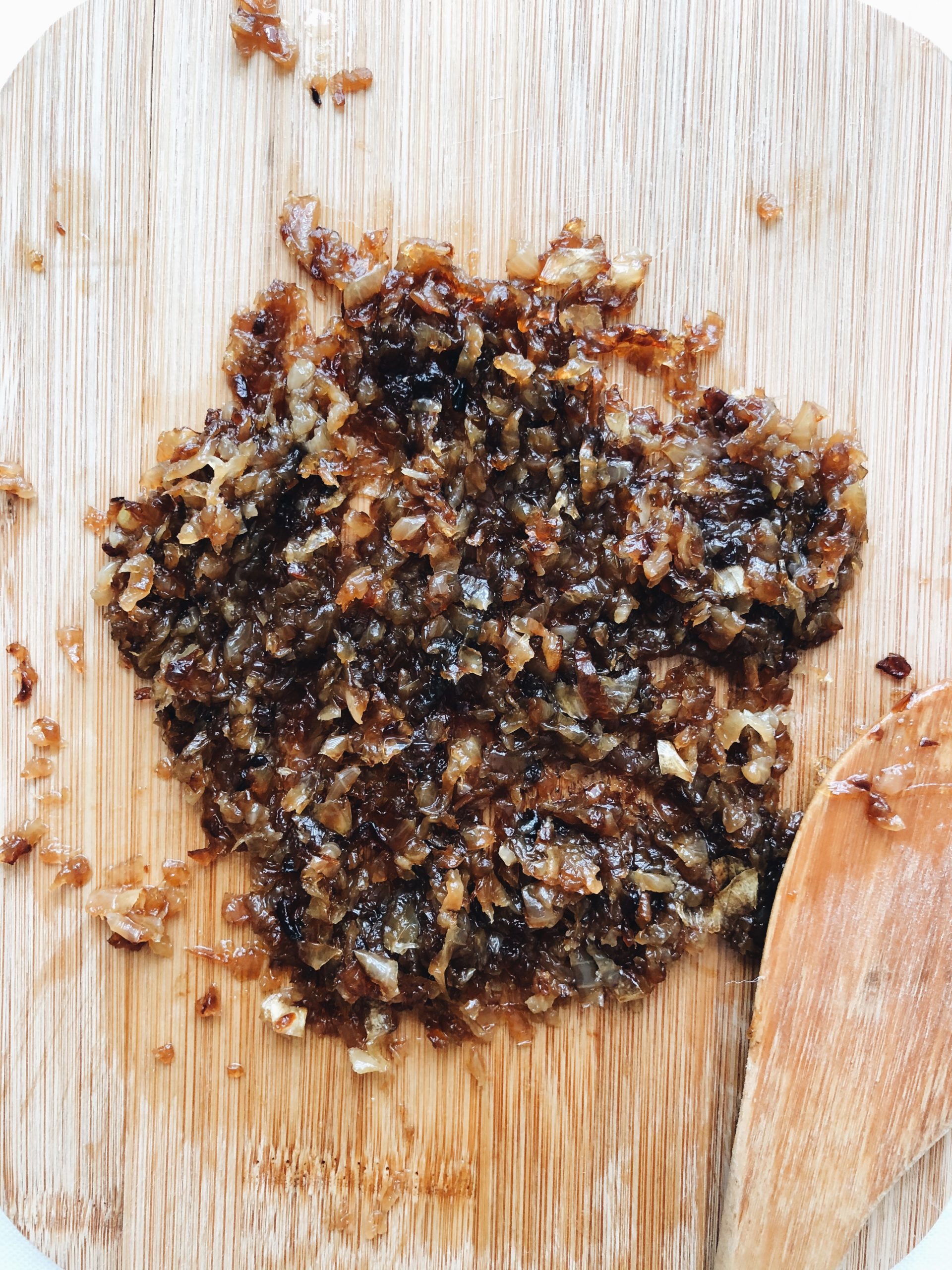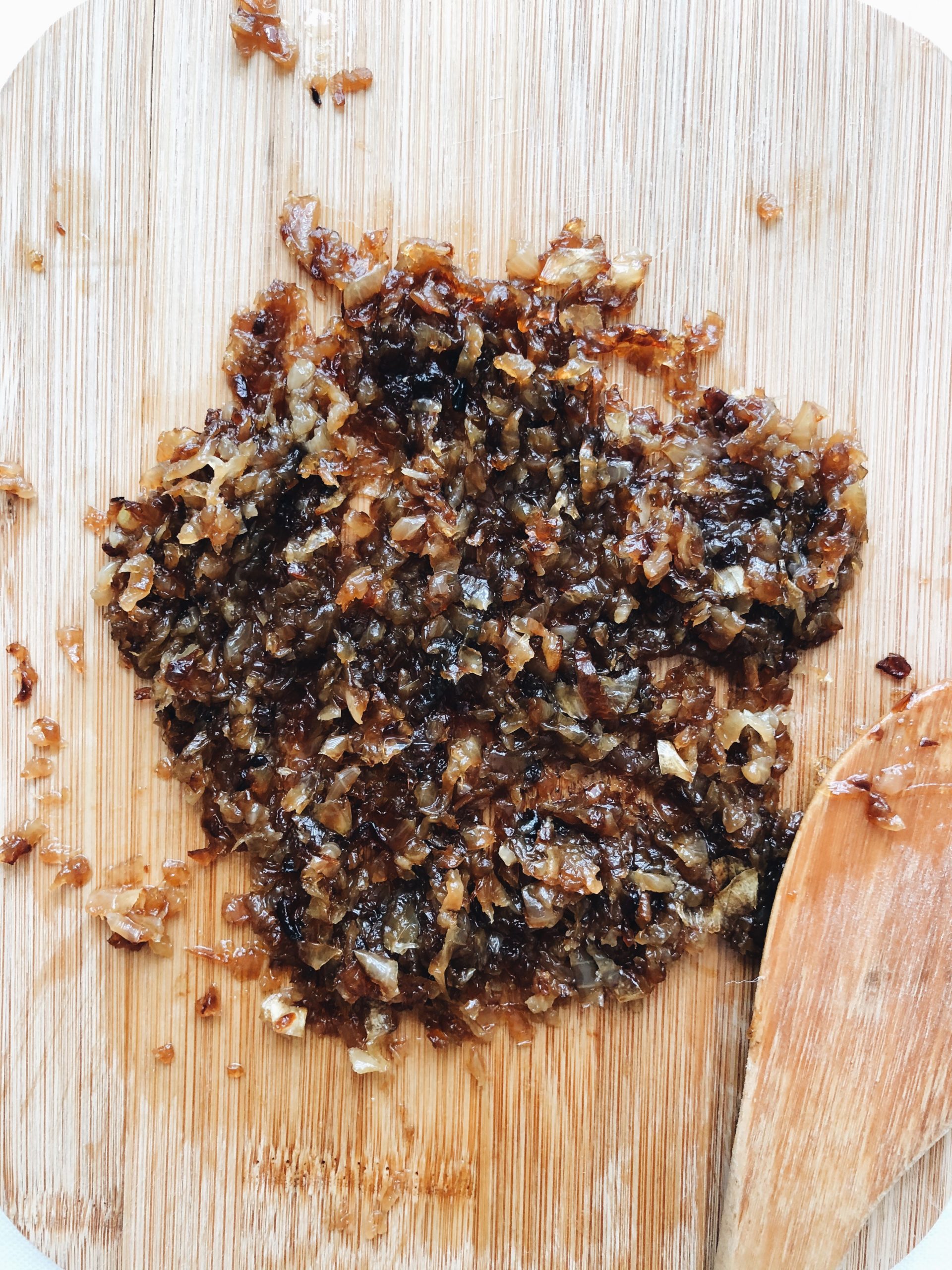 Then ya chop! This way you're not euphorically biting into your burg, only to have an onion slug out of your mouth, touch your bottom lip and chin and ruin your life.
See the way I take care of you?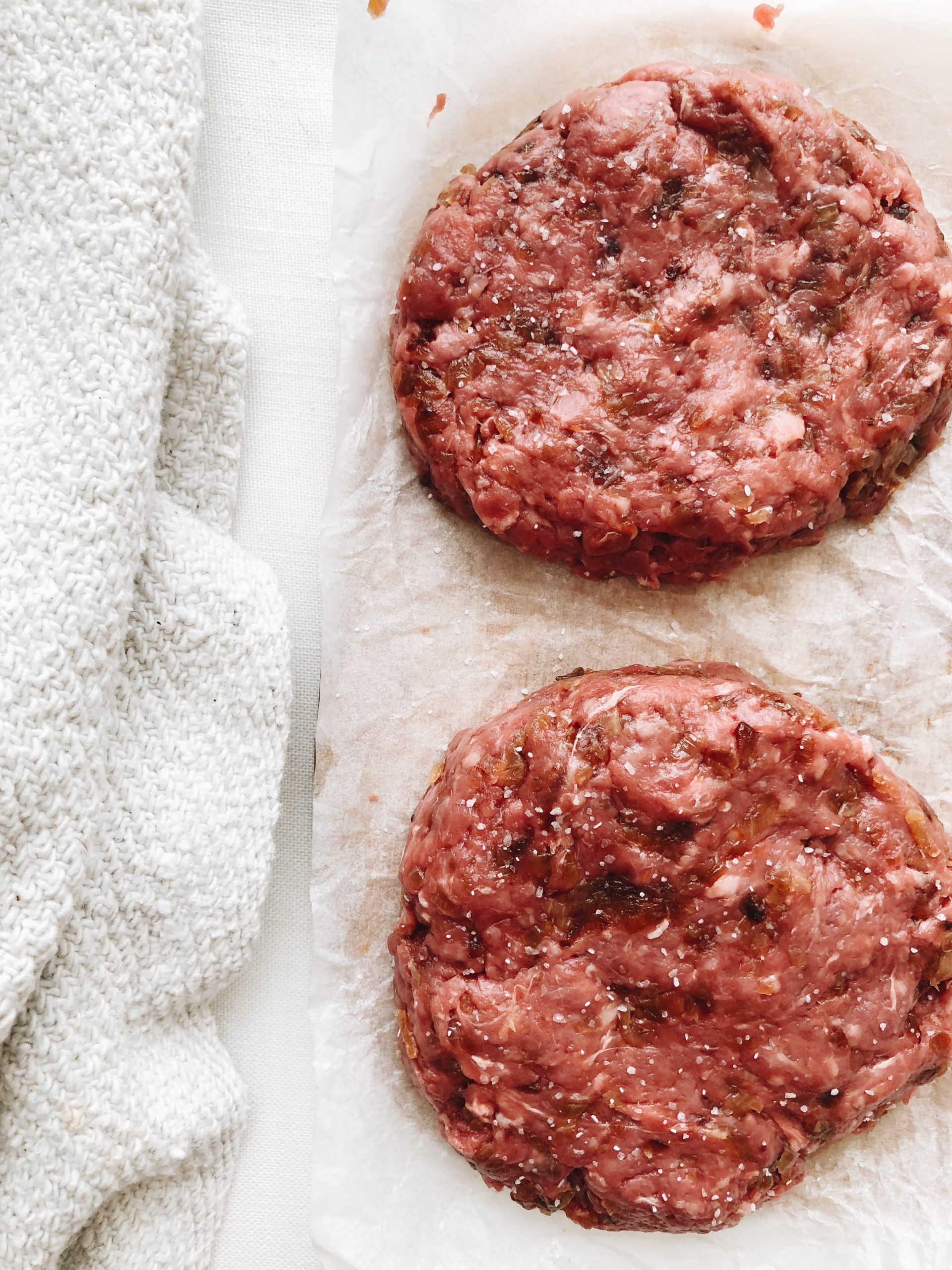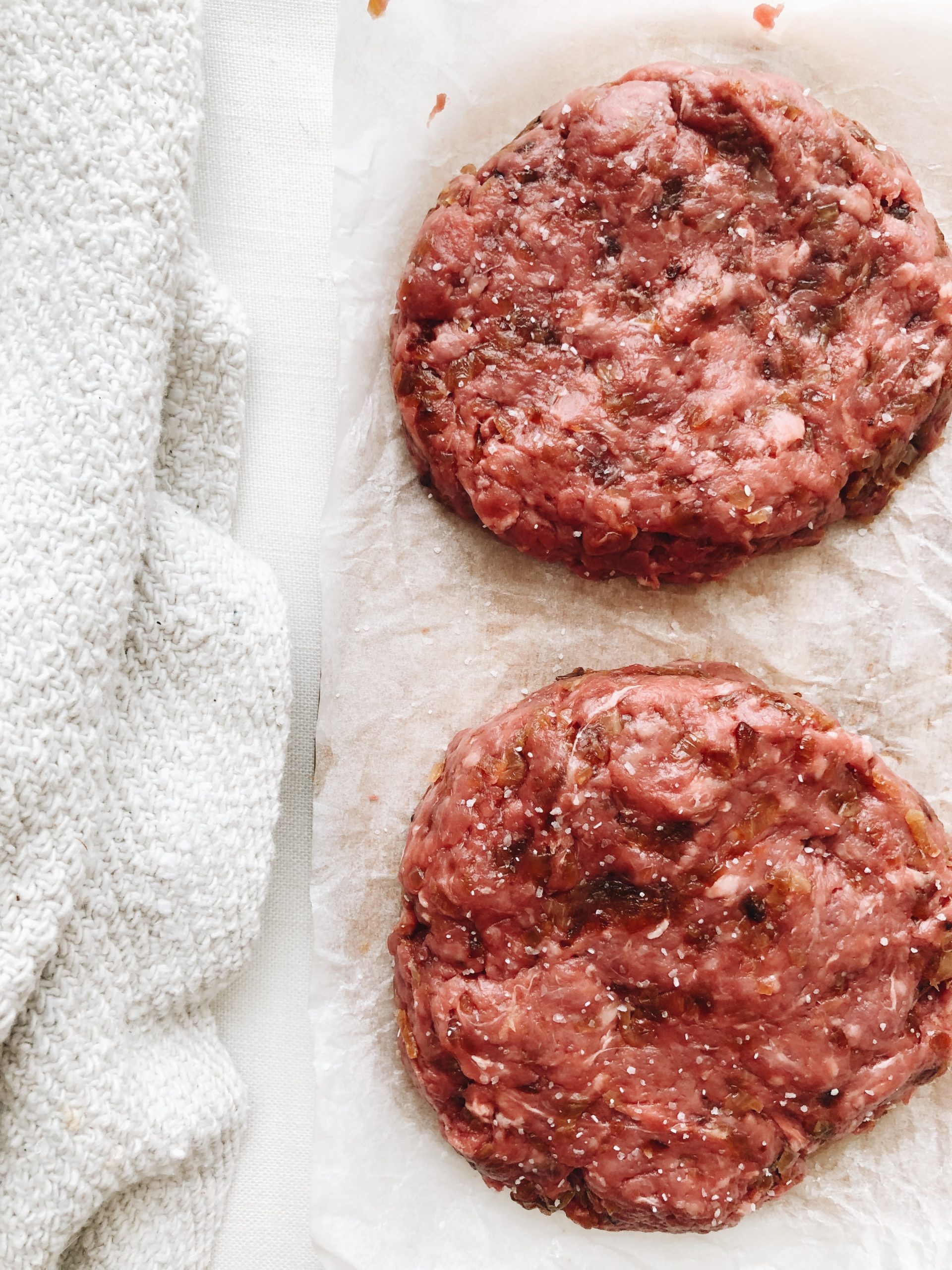 Then you'll fold into patties! These are the good things.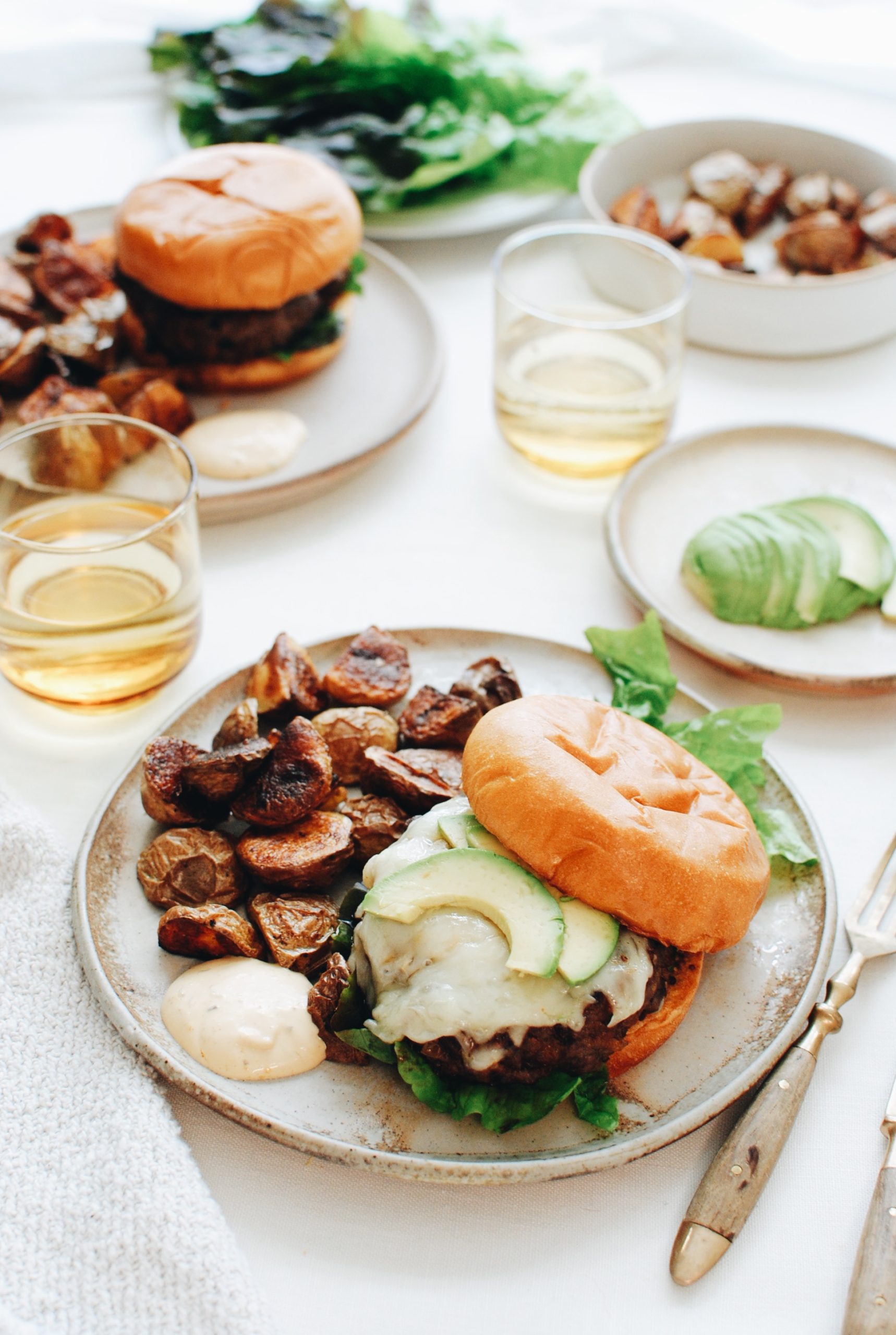 And this is what you get after a hot sear in a skillet and some crazy delicious Roth Grand Cru melted on top. Holy freaking cow faces. While I want to say the onions are the star of the show, it's honestly the partnership of the Grand Cru WITH THE ONION-Y BEEF. Because of its nutty alpine-style flavor, it has a savoriness that KILLS, but also melts beautifully!
You won't be able to control your emotions. It is that good. That flavorful. That savory. That umami-y.
"IN THE COMPUTER????"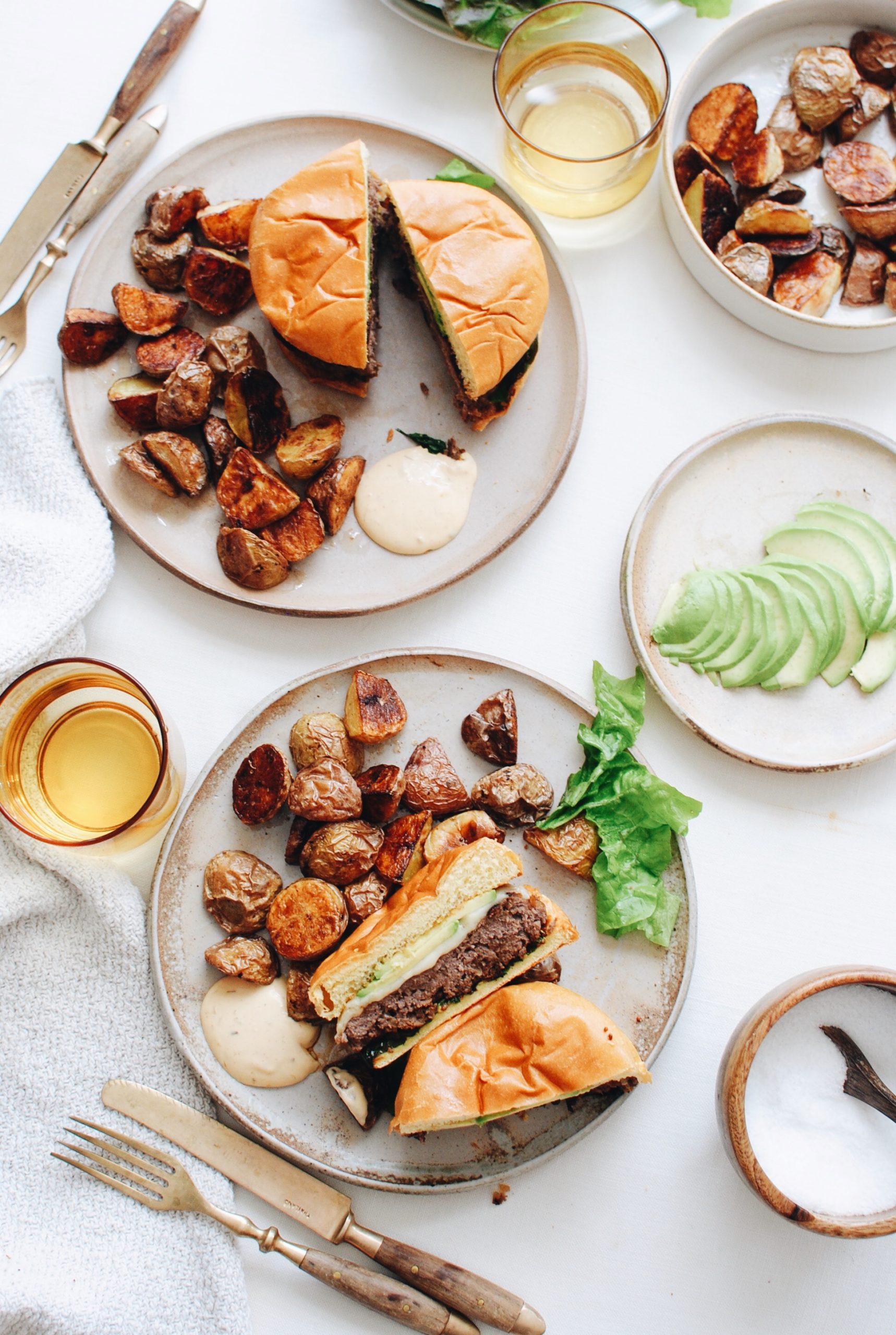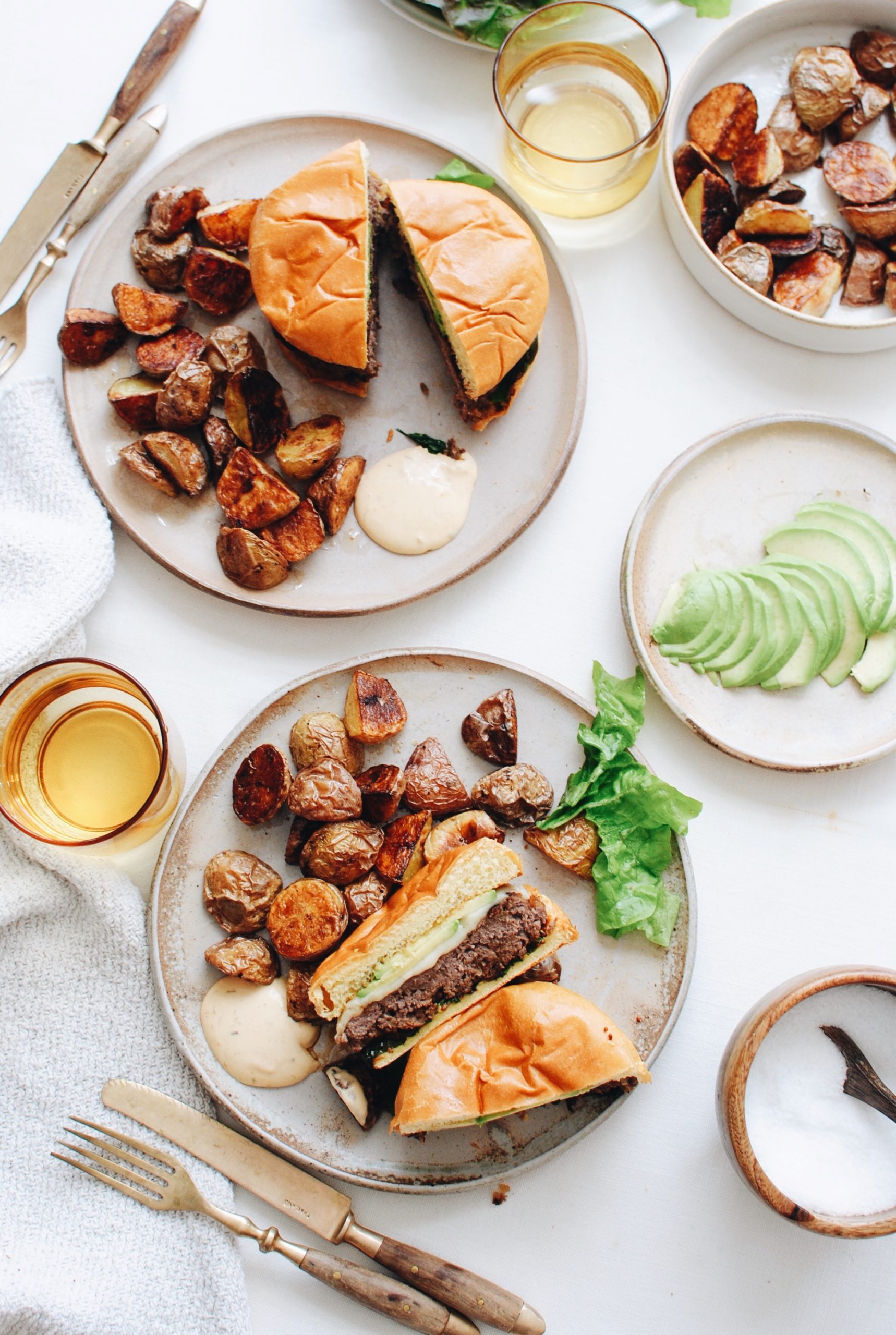 Dinner this weekend, next week and forever more? Ah know.
Caramelized Onion Burgers
Ingredients
2-3 Tbs. extra-virgin olive oil
1 yellow onion, evenly sliced on the thin side
1/2 tsp sugar
1 pound ground beef (96% lean is what I used)
1 (6 oz) wedge Roth Grand Cru cheese, grated
4 Brioche buns, split and lightly toasted
2-3 Tbs. stone-ground mustard
1 avocado, sliced
A few lettuce leaves of your choice (I used red leaf here)
Coarse salt
Instructions
Heat 2 Tbs. oil in a large skillet over low. Add the onion slices, season with a pinch of salt and the sugar, cover and cook on low for one hour. Come back to it every 5-10 minutes to stir the onions around, making sure nothing is sticking. After an hour they'll be dark brown, shriveled and so beautifully sweet. Transfer to a cutting board and finely chop.
Mix the onions with the ground beef and season with a little bit of salt. Form four patties, or two half pounders if you must! You must.
Add another Tbs. of oil to the pan and sear the beef for four minutes over medium high. Flip and sear another four minutes, this time with the grated Roth Grand Cru cheese on top of the patties. Once melted, assemble your burgers. Mustard on the bottom bun, a lettuce leaf or two, the cheesy patty, sliced avocado and the top bun. This is how your life ended up. Amen.
Serve with roasted potatoes, if desired!
Makes four quarter pound burgers.
7.8.1.2
392
https://bevcooks.com/2019/12/caramelized-onion-burgers/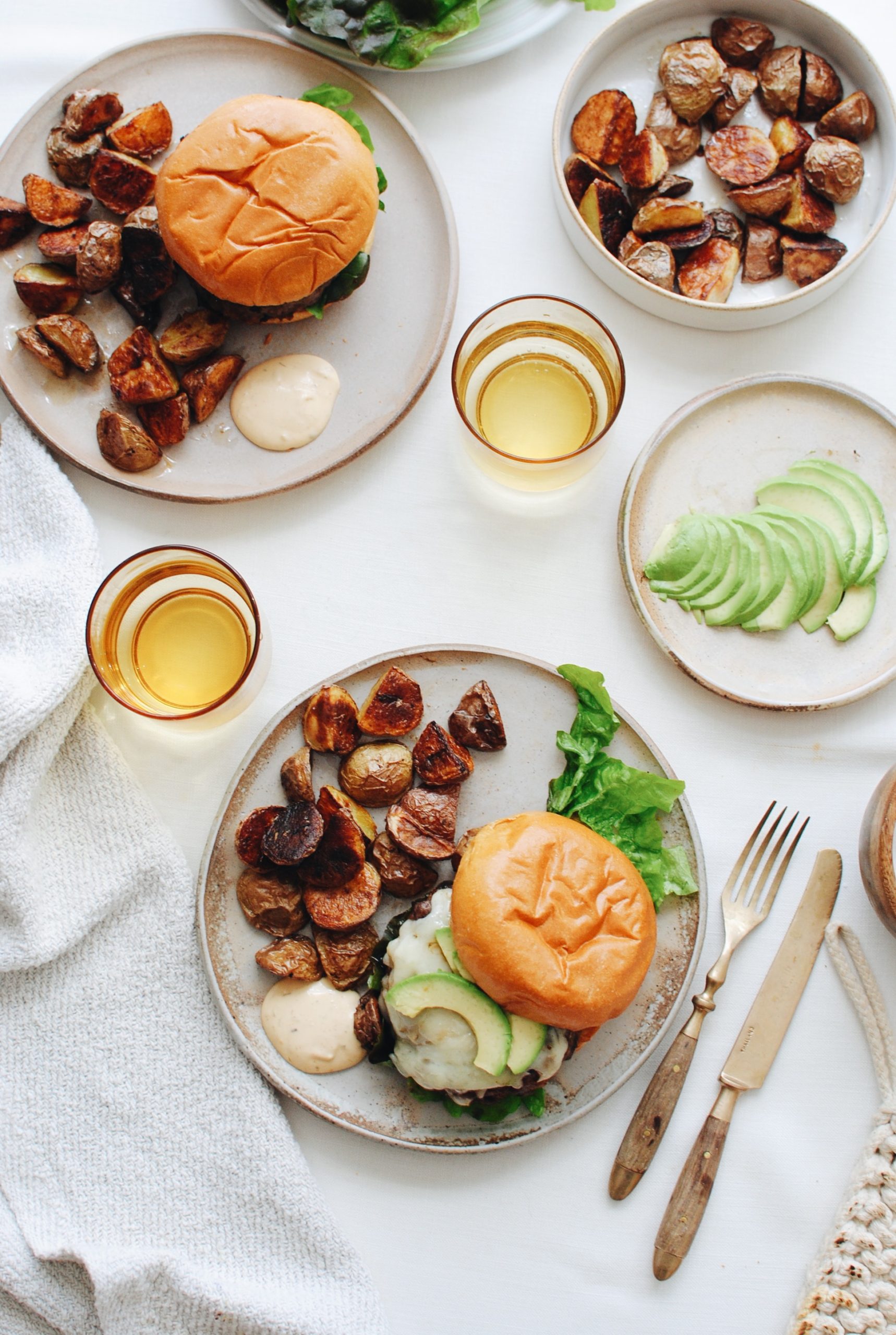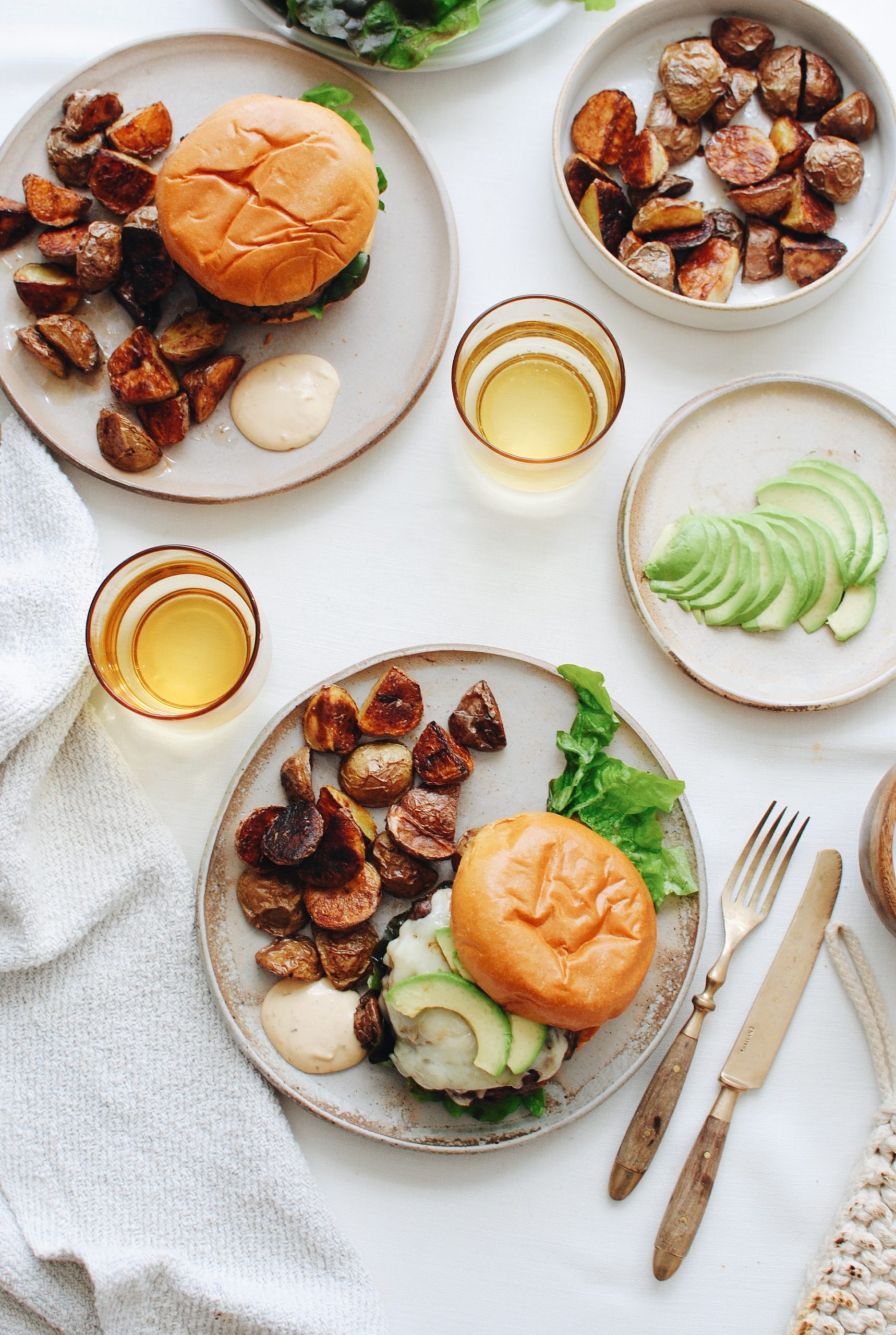 "IN THE COMPU—" okay.
(This post is definitely in partnership with lover Roth Cheese. But all cheese meltings and ramblings are totally my own. We coo?)