Although I do think I'm actually eating a croissant here. TANT PIS, LE GARS.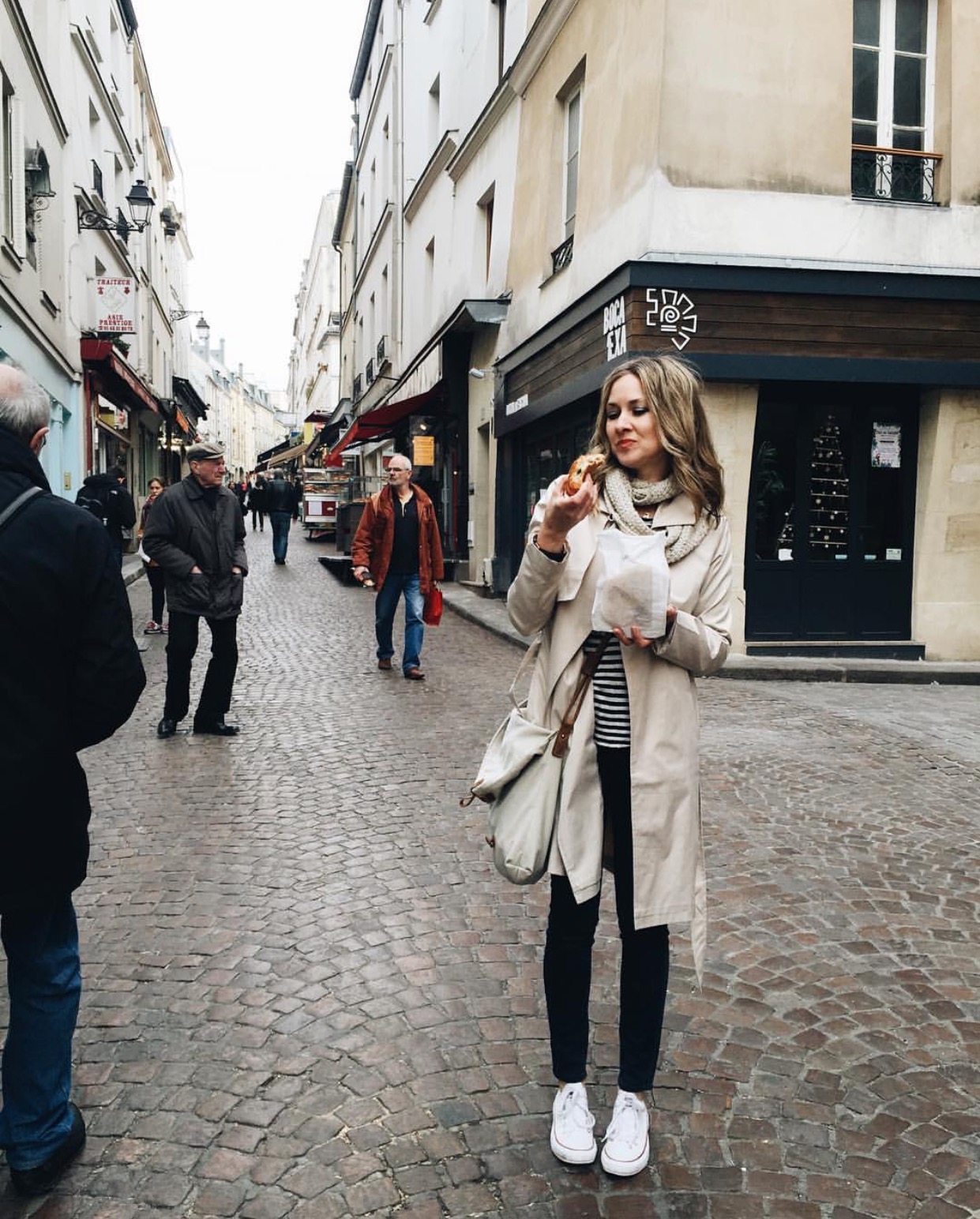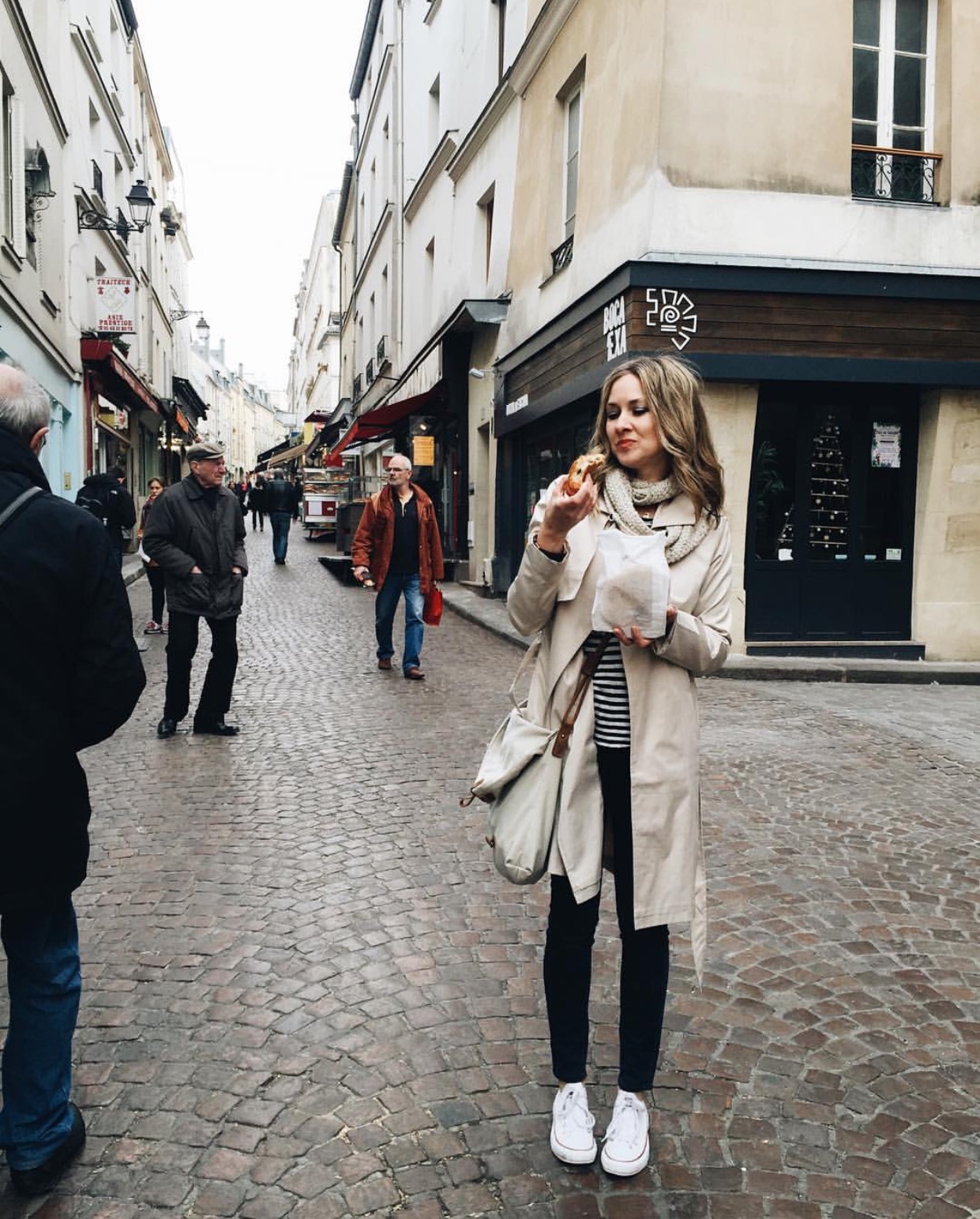 At last! Your Francaaaais mixtape.
I will confess, my knowledge of French music was actually pretty limited before putting this playlist together. Outside of Stereolab, the Amélie soundtrack and Brigitte Bardot, I was jumping in cold! Well, cool.
I know the sounds I prefer, the mood I lean toward, and that washy vibe of vintage French that gives me giddy pants. So I dug, sifted and combed through TONS of artists that you all recommended (there are a lot out there, you guys!) and put together the kind of French mixtape that could very well fit the mood of any get together. Any dinner party. Any rando Saturday afternoon hang when you feel like poppin' some rosé and grabbing a toasted baguette with a bunch of fresh radishes, butter and salt and just living.
You're like, "That's a thing?" OUI, oui ça l'est.
It's a good balance of (mostly) old and (some) new. Nothing too polished, though. For me, French music is about mood. It has to have atmosphere. A bit sonic and sexy. This is that mixtape. And this is what I want for you. Next time you're feeling Frenchy, slap this on and roast you a chicken. And wear stripes. And dance around in your kitchen with rosé and the radishes I talked about about 45 seconds ago.
Without holding you hostage for a second longer, I give you . . . The "Baguette and Beret" mix.
(and yes, this photo is a few years ago, me in Paris chowing down on a croissant. you can't hate it.)
This time last year!
And for all other mixtapes (there are tons!), go here, bunnies.