Have you ever seen anything you'd like to stick in your purse AND snuggle AND inhale simultaneously?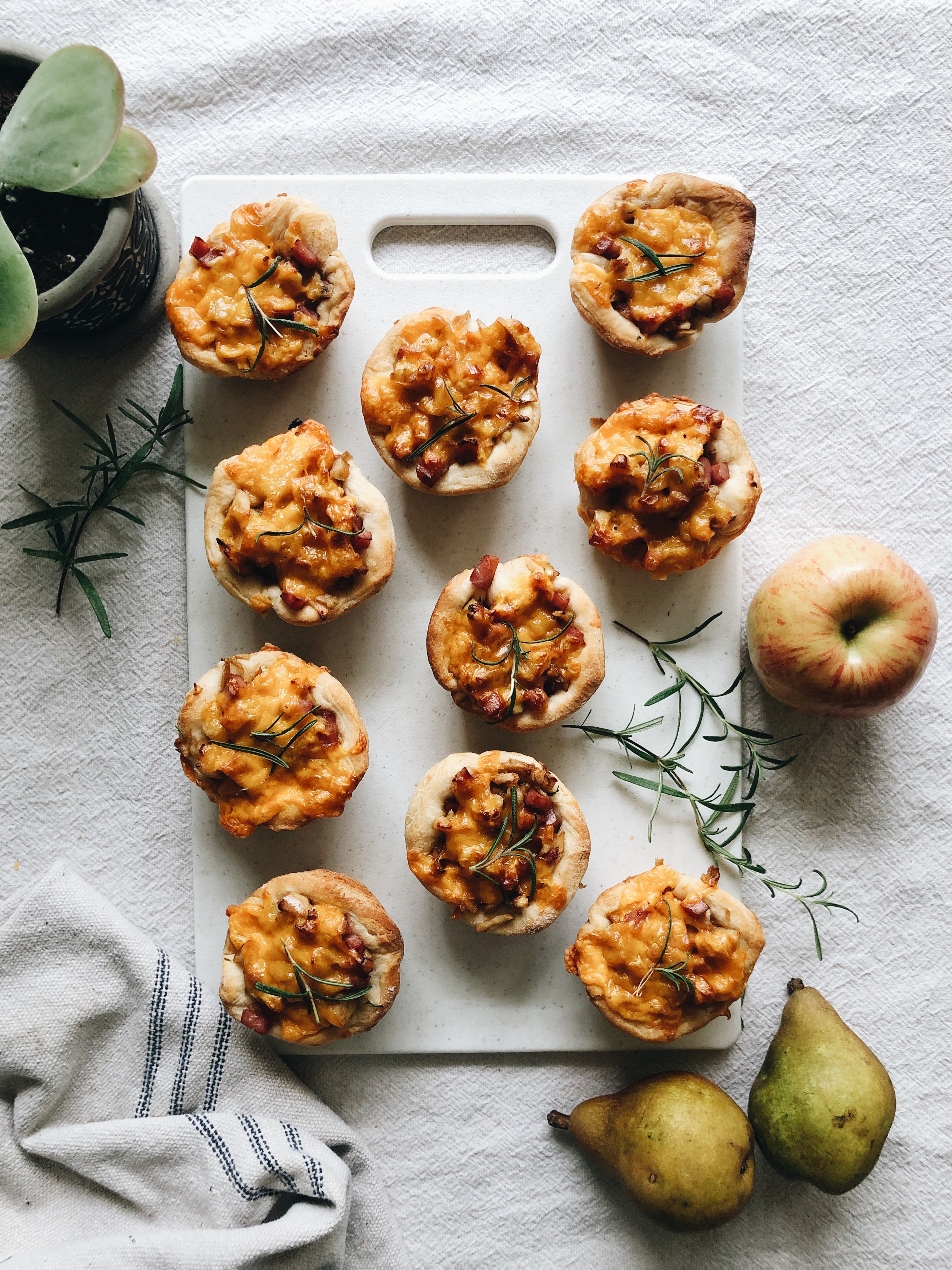 Apple cups, you guys. Apple cuppies. With savory cheese and ham – yowza boo.
The thing about this. . . . snack (?) . . . after-school treat (?) . . . fun fall picnic lunch (?). . . way of life (?) . . . is that they're SIMPLE.
So, so simple. Just look here.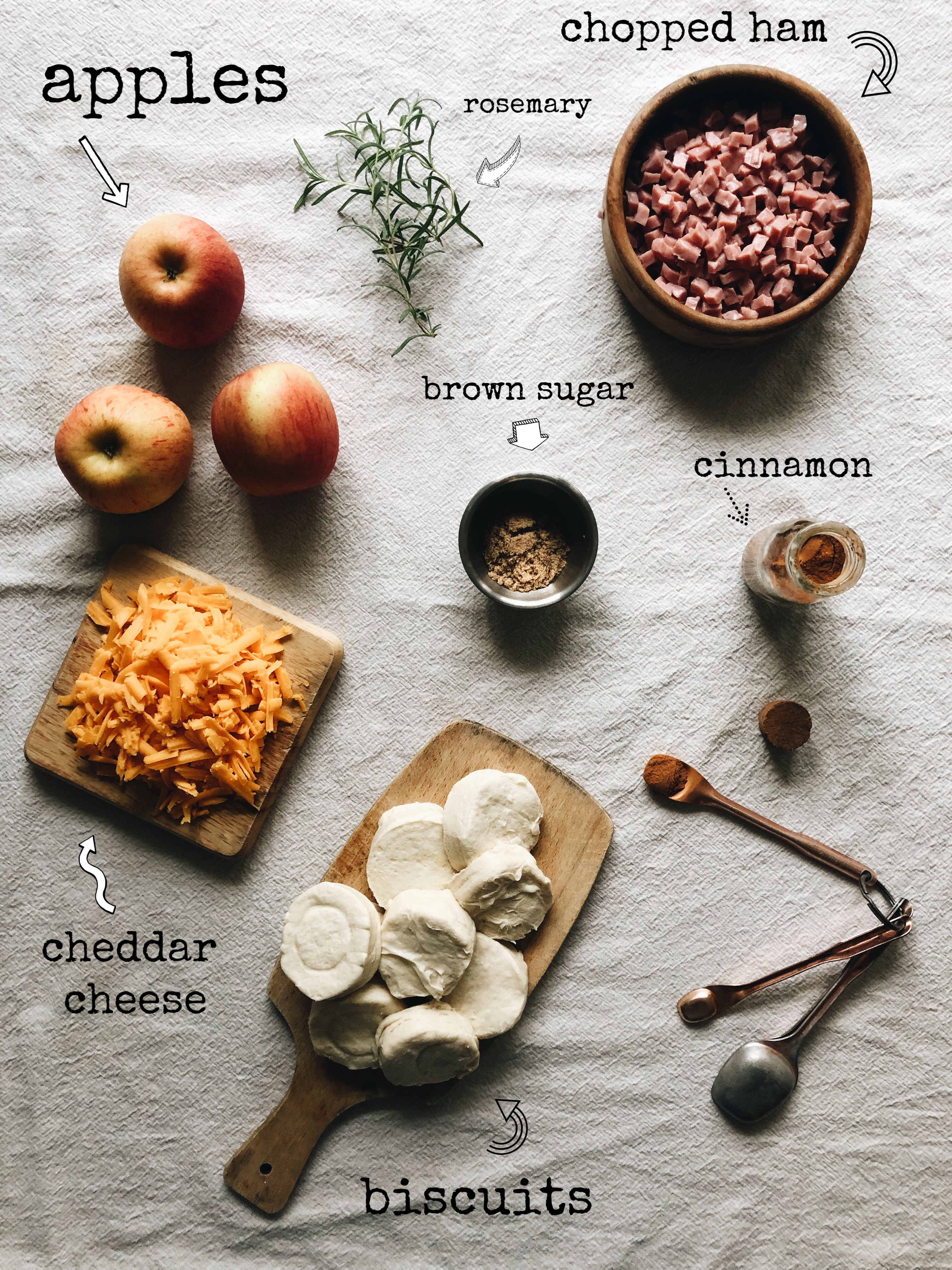 You have all that already. Maybe not the chopped ham. But it comes in a little package, already chopped. You can also buy ham and chop it! Or Canadian bacon and give it a dice.
And the biscuits – go with the small size (and you get organic so don't yell at me) so that when you roll it out it fits in the muffin tin.
But like, you have all that. You do.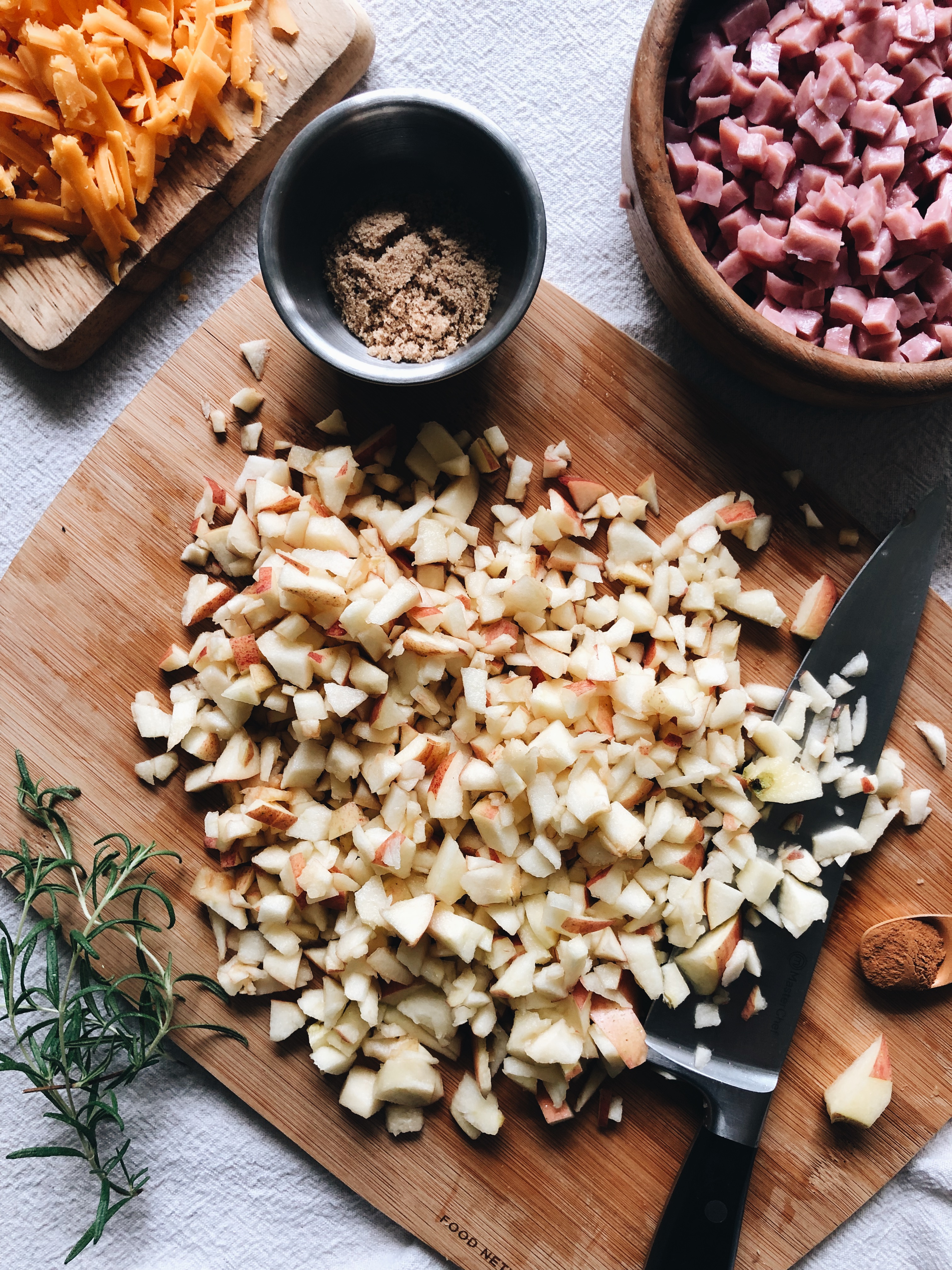 I only ended up using TWO apples for this recipe, even though there are three in the photo. Silly meeeeee.
Also, that chopped apple was oxidizing so fast while I was trying to style it and shoot it. I WAS SWEATING.
Not really. But I absolutely was.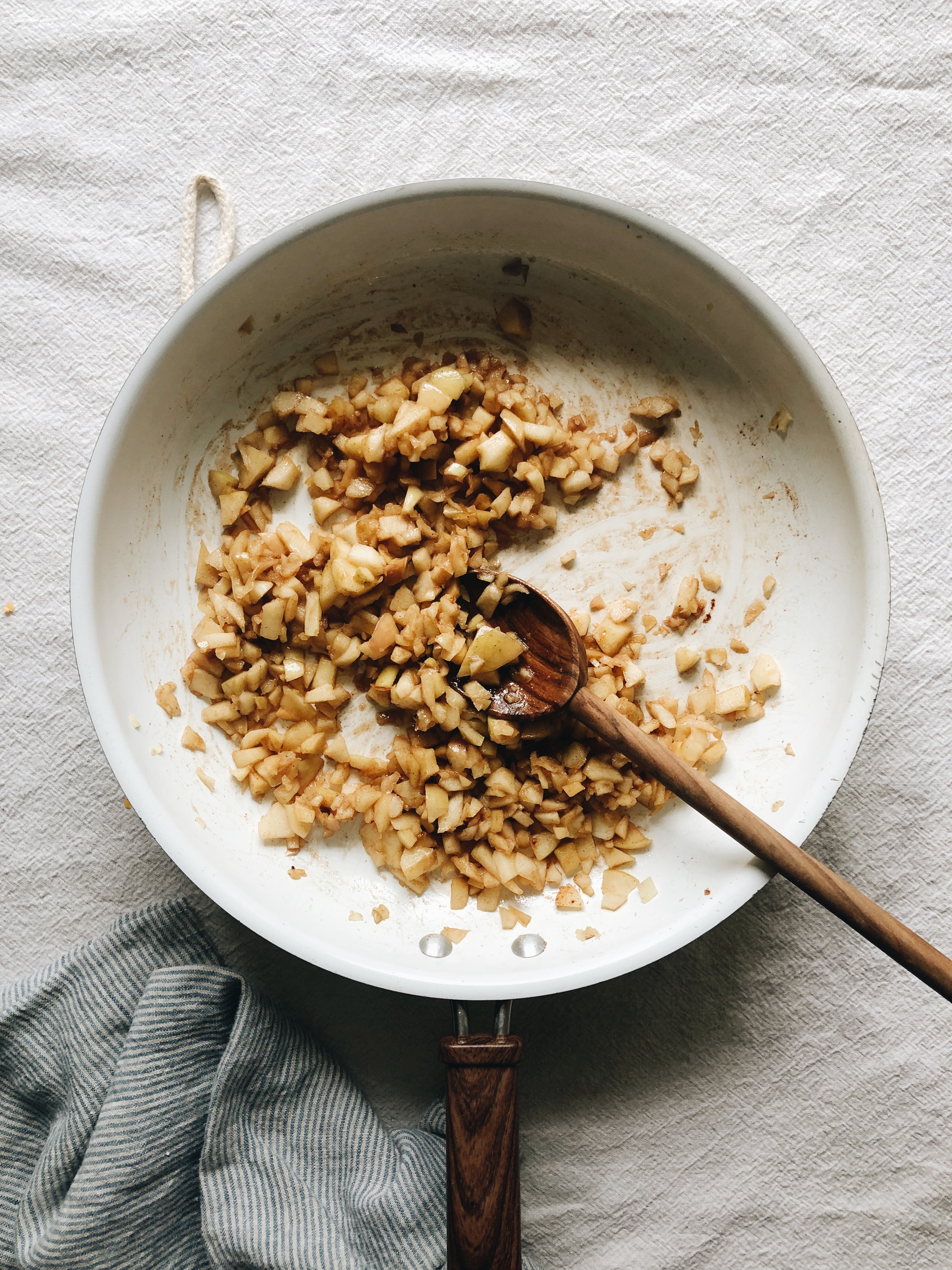 A tablespoon of butter in the pan, melty melty, then the apple + brown sugar + cinnamon. What HAPPENS is the sugar caramelizes into the butter, and this almost-toffee like stickiness gets the apple super sweet and browned and candy in your face.
AND THEN…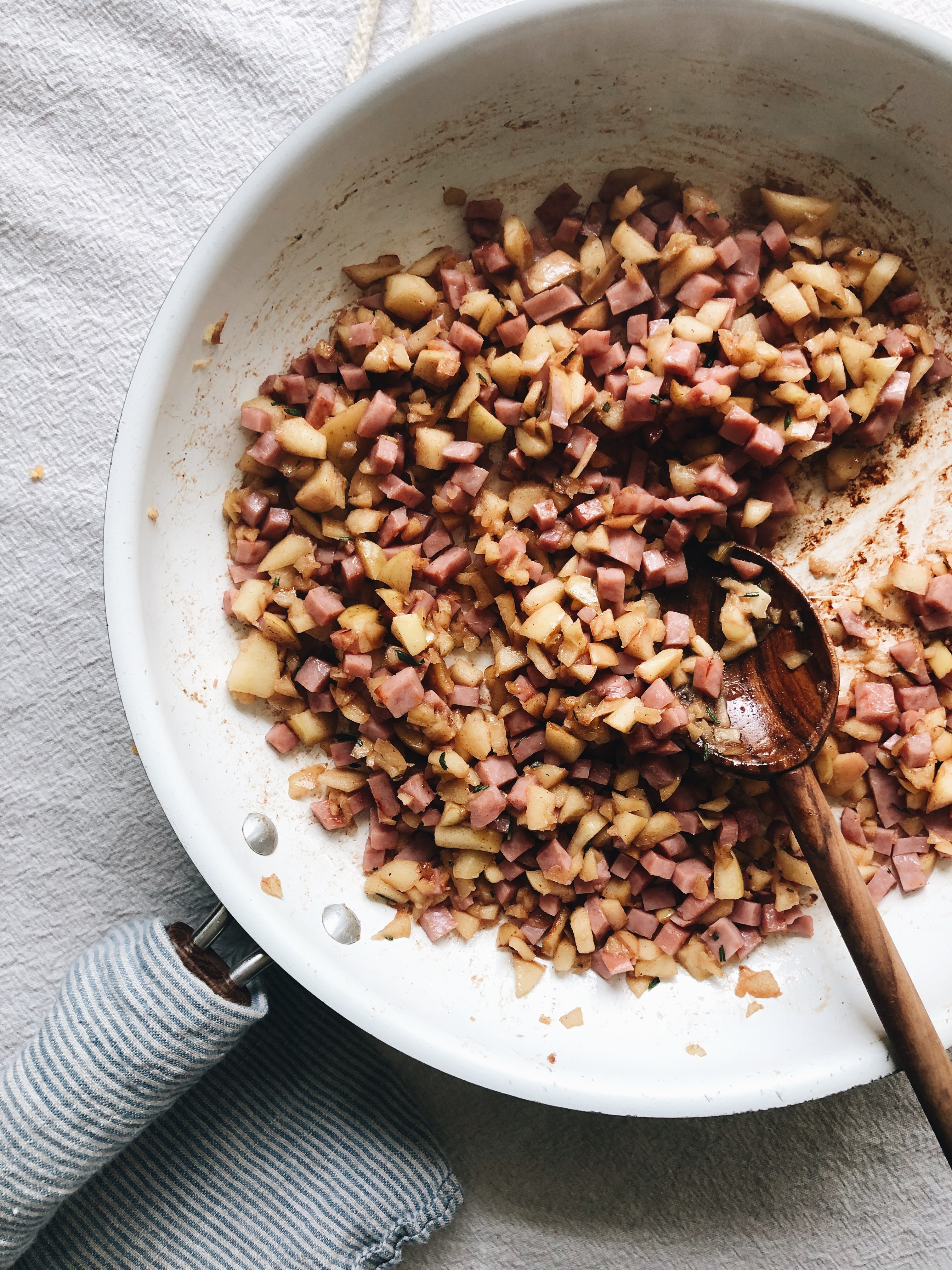 We add savory. The ham. The chopped rosemary. PEENCH of salt. Cook it until the ham gets little sear marks here and there. That combo right there of sweet and savory is the juicy secret to life and love.
You heard it right here.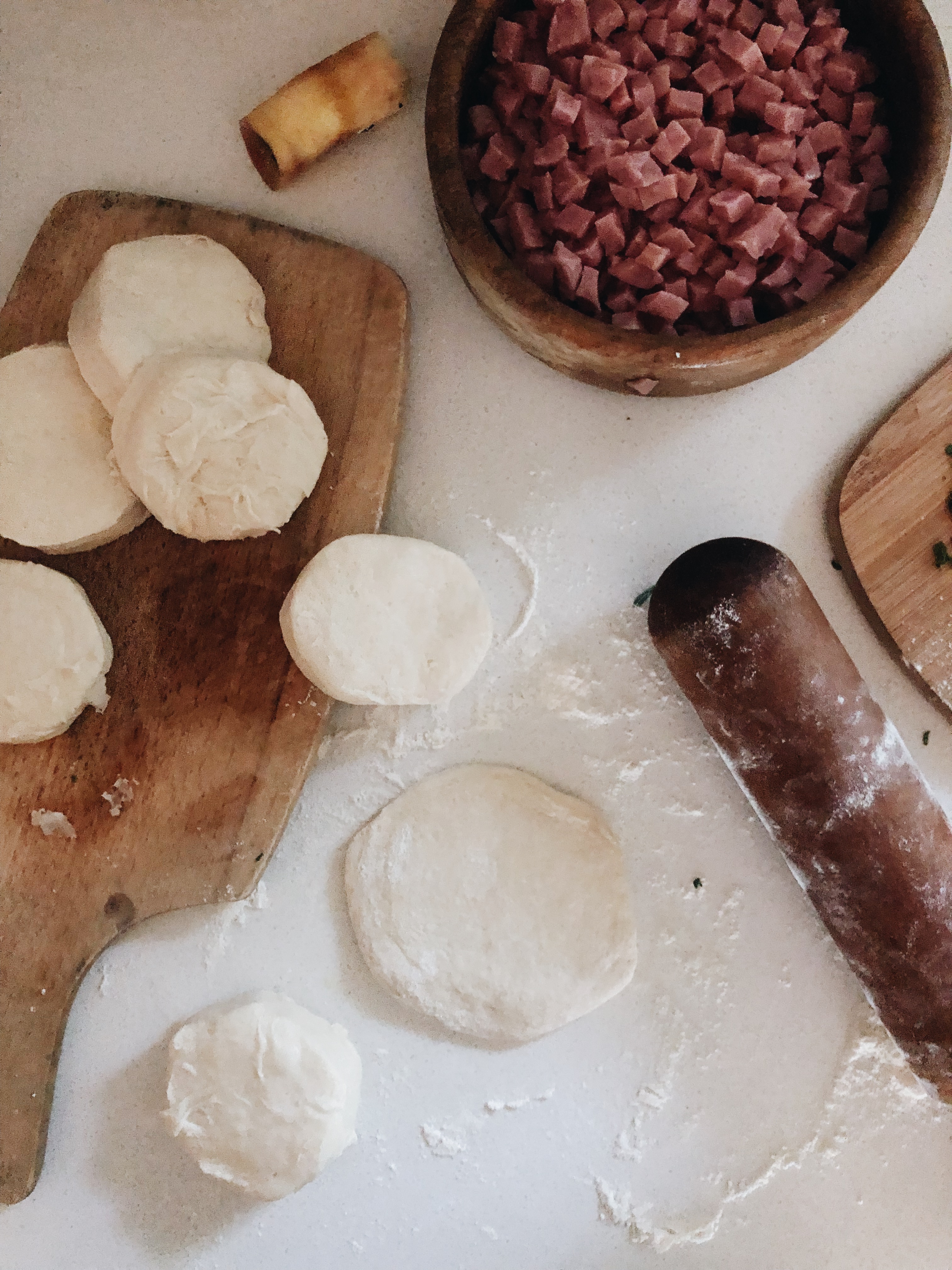 While the apples and ham are falling in love and having babies, let's roll out the biscuits. Just get them thin enough to fit your tin. You'll feel it in your soul.
Yes that's a rotting apple core, why do you look green right now?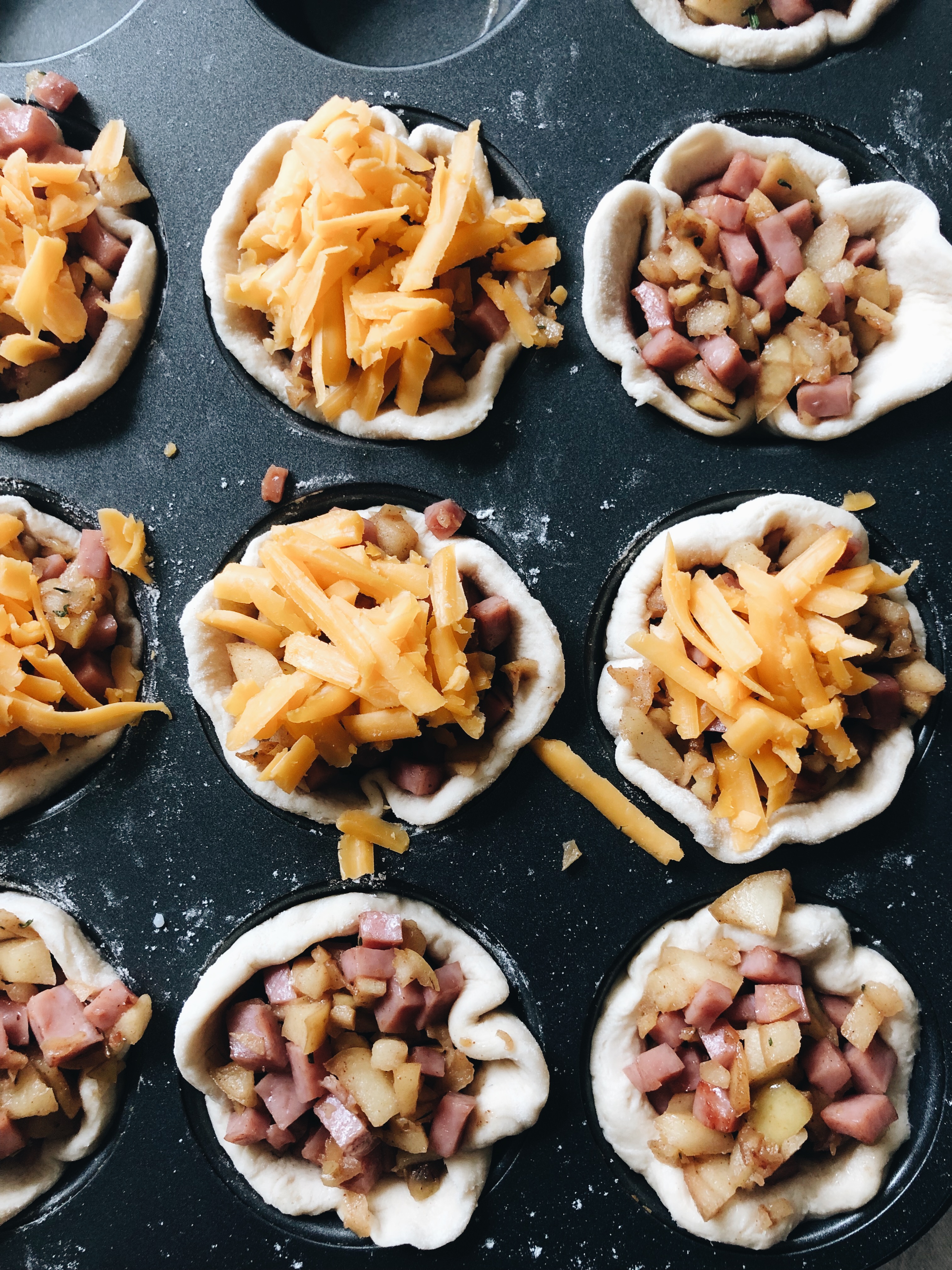 Fill 'em up!
You'll basically spoon the apple/ham filling into each biscuit cup, then top with grated cheddar. Things in your life could simply not be better right now.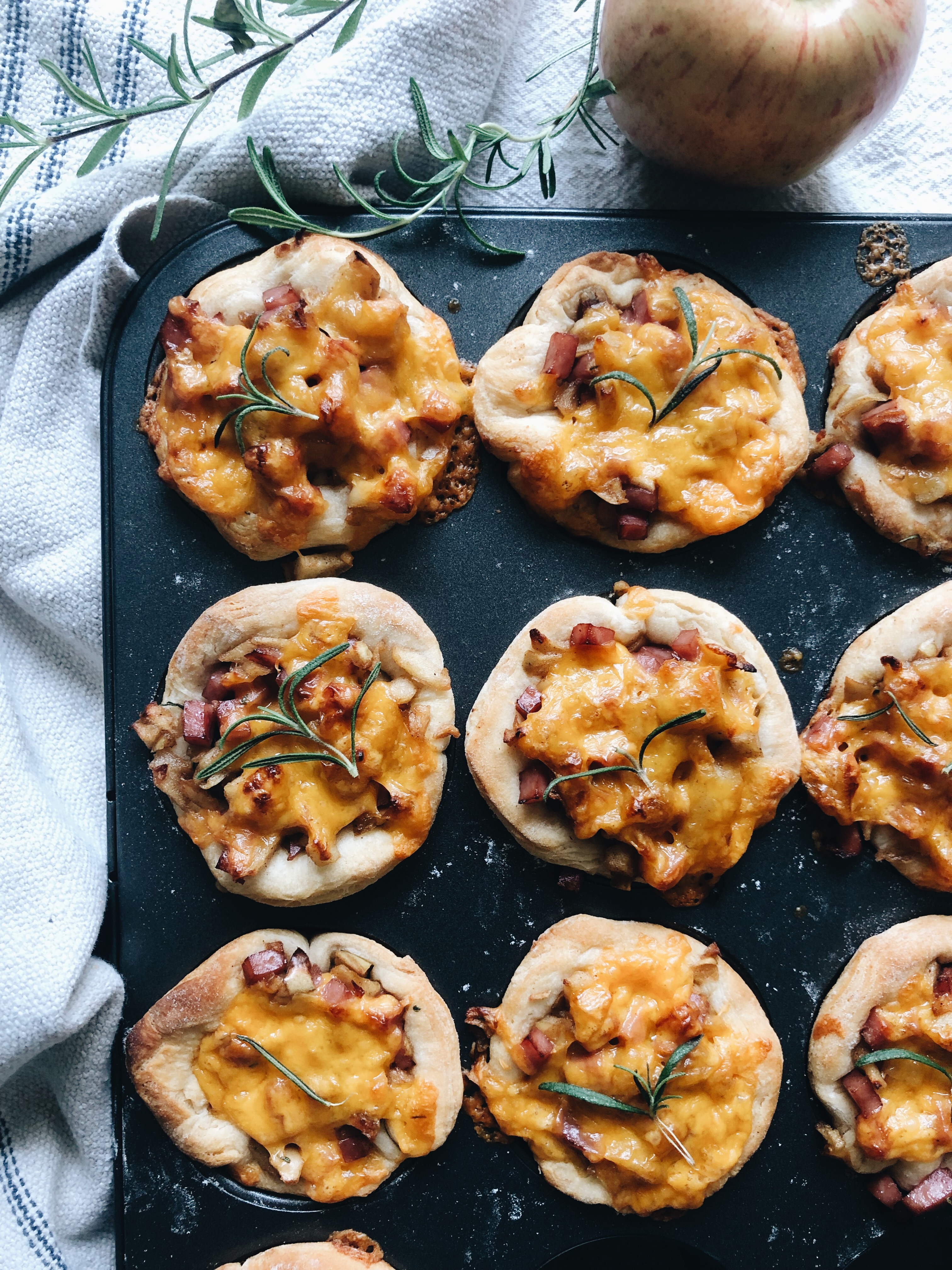 Oh wait, my bad yes they could.
MAMA. MIA. LAWDY. LOU. These are orbitally delightful. So packed with fall flavors, too, with the rosemary all speckled in!
DARE I SAY these would be such a treat at a fall brunch or picnic or dinner party? Kids would freak over them, you guys. I freaked over them. But I'm a child.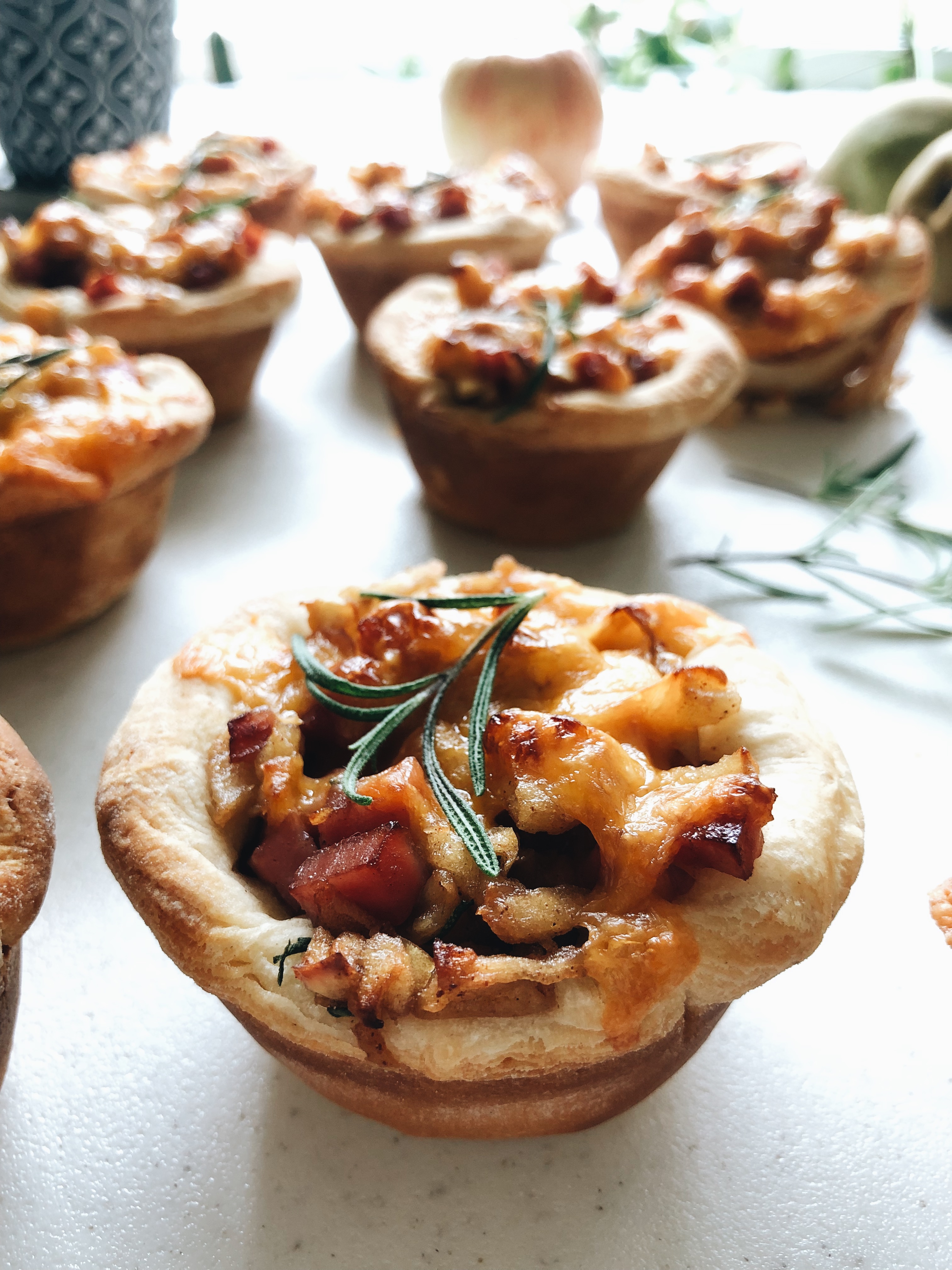 And you know what, I kept them simple, but you could absolutely add in aromatics like garlic and shallot if y'awnt.
But I'm telling you, those tender apples with the barely-there hint of cinnamon + the savory chunks of ham + the melted bubbly extra sharp cheddar (I go extra because I am extra. ha! never mind.) all cuddled in the soft biscuit dough is JUST STUPID. You'll never love me harder.
I dare you to not eat this entire tray.
Apple, Ham and Cheddar Biscuit Cups
Ingredients
2 apples (any kind you love!), finely diced
1 Tbs. butter
1/2 tsp ground cinnamom
1 Tbs. brown sugar
1 cup of diced ham
2 tsp minced rosemary, plus more for garnish
4 oz extra sharp cheddar cheese, grated
2 (6 oz) cans buttermilk biscuits, rolled out to fit a muffin tin (TEN biscuits in all)
Small pinch of salt
Instructions
Preheat your oven to 375.
In a medium skillet, melt the butter over medium heat. Add the diced apples, cinnamon and sugar. Sauté the apples about five minutes, until they've become tender and are starting to stick when you scoot them around the pan. The sugar and butter will become caramelized and become slightly sticky. This is a good thing in your life.
Add the ham, chopped rosemary and a small pinch of salt. Sauté another three to five minutes, until the ham gets some nice sear marks here and there.
In the meantime, you've rolled out the biscuits and gently pressed them into ten muffin tins. Spoon the filing evenly into each cup, then top with cheddar cheese. Bake for 15 minutes, or until the cheese is melted and starting to lightly brown and bubble.
Pop each biscuit out of the tin and transfer to a platter or cutting board. Garnish with fresh rosemary and serve immediately!
Makes ten delicious little cups.
7.8.1.2
375
https://bevcooks.com/2019/09/apple-ham-and-cheddar-biscuit-cups/
Like I just lost feeling in the upper half of my body.