Frooo hoooo hoo hoo ha ha ha HA AH AHAH AAAA HA HA HAAAAiday.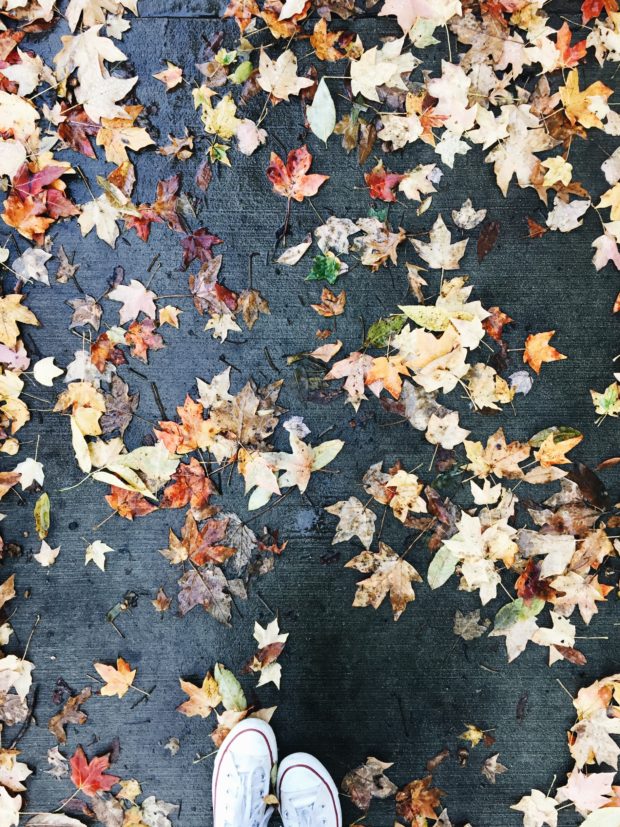 Let's tell ghost stories!
Oh don't give me that look. You know your late Aunt Freda's been snoopin' around the foot of your bed at 3am again and you're itching to tell someone.
With Halloween a few days away (<–said like a scary old corpse lady with a flashlight under her face), I feel like huddling up and sharing our scariest spoooooky taaaaales. So come on, bring it in. Get closer. Come on. Don't be shy.
Yes, I've asked you before, but you weren't ready just yet. I get it. It was still hot and muggy. Who wants to tell ghost stories when you're applying sunscreen and topping off a spritzer?
TODAY IS THE DAY.
I'll start.
And this is a true story. Pure factual happenings. Nothing made up, nothing exaggerated, nothing fabricated. You can even ask Aaron if you doubt me. I'm holding THE TRUTH SPEAR RIGHT NOW. (in my mind.)
(cue scary death music) …When we first moved into this Prairie Village ranch house over nine years ago, there was a string of chilling occurrences within the first few weeks of our residing. (read: I cried and vomited a lot.)
One night I woke up in the dead middle of the night, hearing voices. But not like, scary voices. They were NPR voices. The soothing rise and fall in the muddled, distant voices sounded just like NPR was left on, but not in our actual room. It was more like, in the walls. Aaron was completely asleep, so I got up and walked around, trying to locate what radio we left on. The further away I got from our bedroom, the fainter the voices became. The closer to our bedroom I got, the louder the voices grew. But they were never even loud. Just barely audible. Obviously I was completely wigged out, but somehow forced myself to go back to sleep like an idiot.
THEN….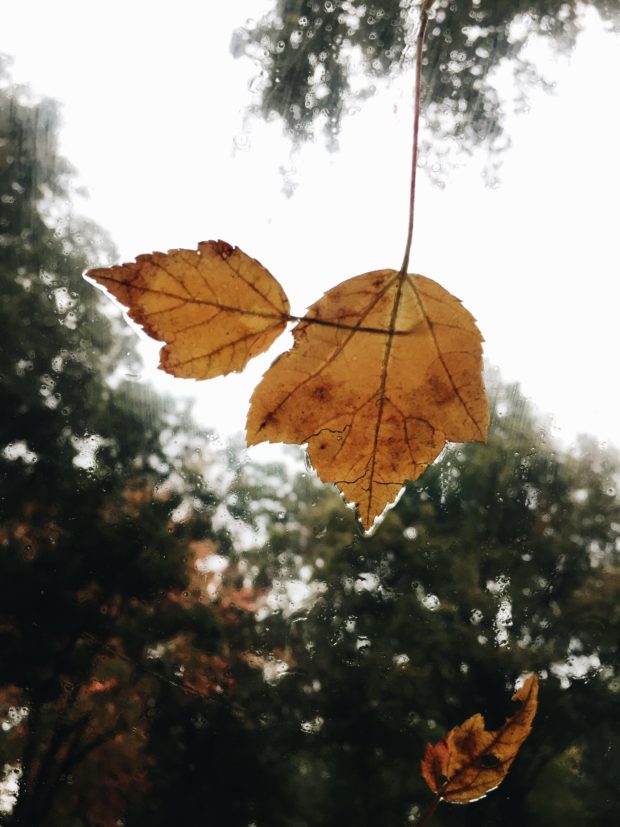 Maybe a week or two later, I woke up again to the same voices. This time, Aaron was already awake and sitting up with his bedside lamp on. He was looking around the room with his back straight as a board, "Do you hear that?"
Me, "THE VOICES? YES. I've heard them before and wanted to wake you up but I didn't and I'm going to faint right now."
Then Aaron says, "They've actually woken me up before, and I've gotten up and walked around trying to figure out where they're coming from."
By this time there's a pile of vomit in my lap.
Because at the exact same time we say, "They sound like NPR voices."
Aaaaand my blood turned to ice water.
I'm basically losing my mind, completely weak in my bones, freaking my ish. "Is this house haunted? Are we being hunted by ghosts right now? Should I have left cookies out for them? I don't know ghost etiquette! Also, we're moving."
We never figured out what the voices are, or where they come from. And it's been a reaaaaally long time since I've heard them. Aaron claims he heard them not long ago, which totally grosses me out. He has a theory of maybe radio waves from another house? I have no idea. I'm convinced the future ghosts of Renee Montagne and Steve Inskeep are out to get me.
THE END.
Bonus story: When my mom was in her teens living in a small south Arkansas paper mill town, she and her friends saw a floating light over an old railroad track! Listen, no really. They were walking along the train tracks, and this floating, flickering light appeared out of no where, sort of hovering back and forth over the tracks. They walked closer to it, it disappeared, they turned around, and the light was between them and their car. Huuuuuuurl.
They never knew what it was. Maybe gases? The late railroad worker looking for his decapitated head? Too much Moonshine? Hmmm mmmm.
Another bonus story: This summer I was chopping vegetables by the sink, and something pushed against my waist. Not hard, just a brush, but enough to make me sort of lean into the sink. And it happened AGAIN 10 minutes later. Two times. And no, I was not drinking wine at the time, thankyouverymuch.
Okay, I'm passing the ghost story flashlight. You have the floor. Give me the goods. You know something off or weird or spooky has happened to you. I need you to FREAK.ME.OUT.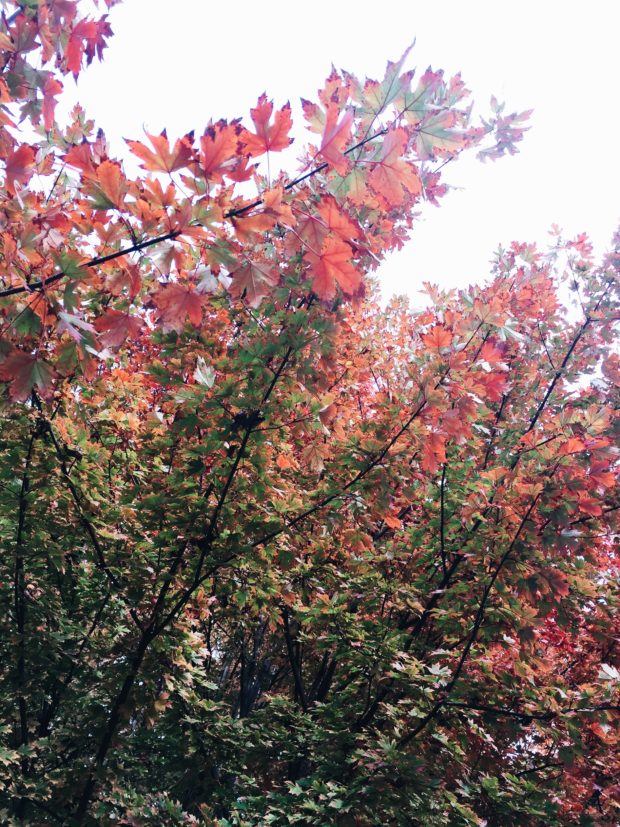 Can we talk about pajamas? Can we have pajama talk? I swear I won't throw a pillow in your face.
Where do you fall in the pajama camp? Because one of my besties, Sarah keeps trying to convince me of the old school Ricky and Lucy-style PANT SUIT pajamas. And I'm like, come again?
She loves them. Swears by them. Do you know what I'm talking about? Basically these.
Or like, these.
Or these.
Just kidding! (maybe.)
You guys, for pajamas, I sleep in the shirt I was wearing that day, and yoga pants. I suck. I desperately need to up my pj game. What do you wear at night? Are you a pant-suit peep, a giant onesie weirdo, a gown gal, or a boyfriend tee and slouchy-shorts soul? (…or your birthday suit? GAH I'M SORRY.)
Ooooo maybe I could find some black and white striped pajamas to feed my stripes addiction!
You want to punch me so hard.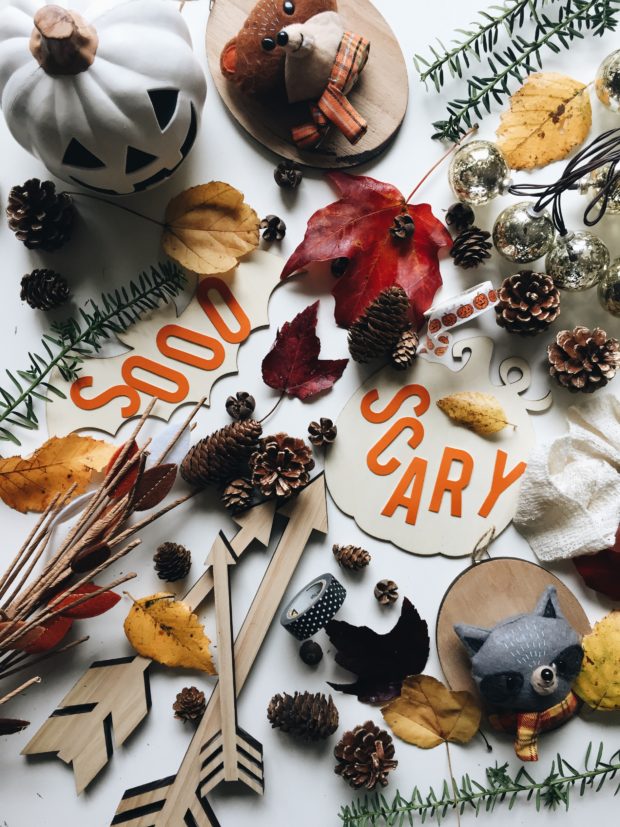 If you've not yet seen on my IG page, I'm hosting a giant Target giveaway. Woo hoo! Dudes – six winners, $250 gift card. For six people. So like, $250 for each person. For six. Never mind.
I'm closing it out at 4pm CST today and emailing the winners their cards pronto, so go enter!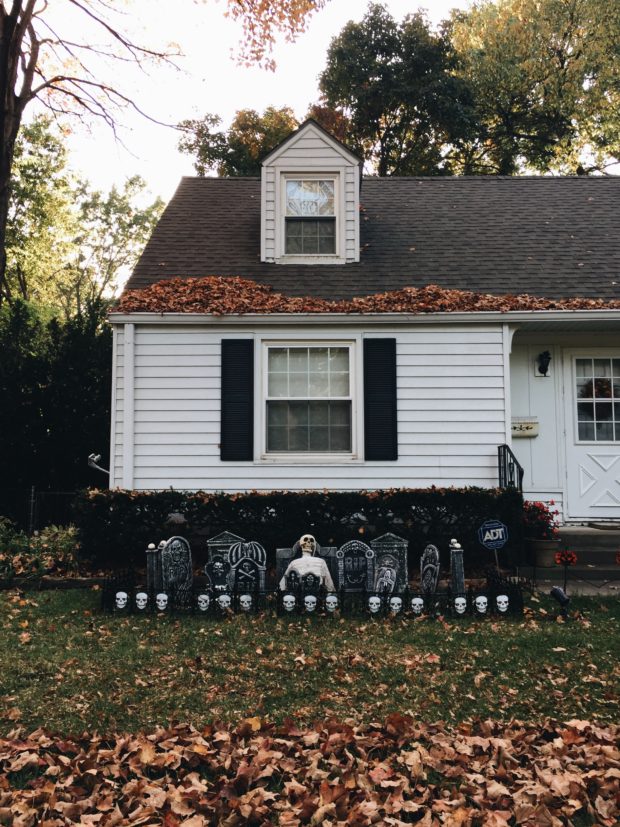 Weekend plans? I'm taking the kids to their very…..first…..thrift store todaaaay! (you're like, "that was some unneeded buildup, Bev.") I need two more things to complete their Halloween costumes, so off we go on a super fun (annoying) wild goose chase.
Tomorrow we're picking out our carving pumpkins, taking a long bike ride and having a fall picnic in the park, carving our pumps next to our outdoor FAHR, and I'm cooking pasta with cream, peas and prosciutto. Deeelarsh.
And wondering if I'll ever hear the NPR voices again. Watch, they'll totally get me tonight. I'm positive of it.
I want my mommy.
Save
Save
Save
Save
Save