It's basically the weekend so extra cheese and carbs are mandatory. #math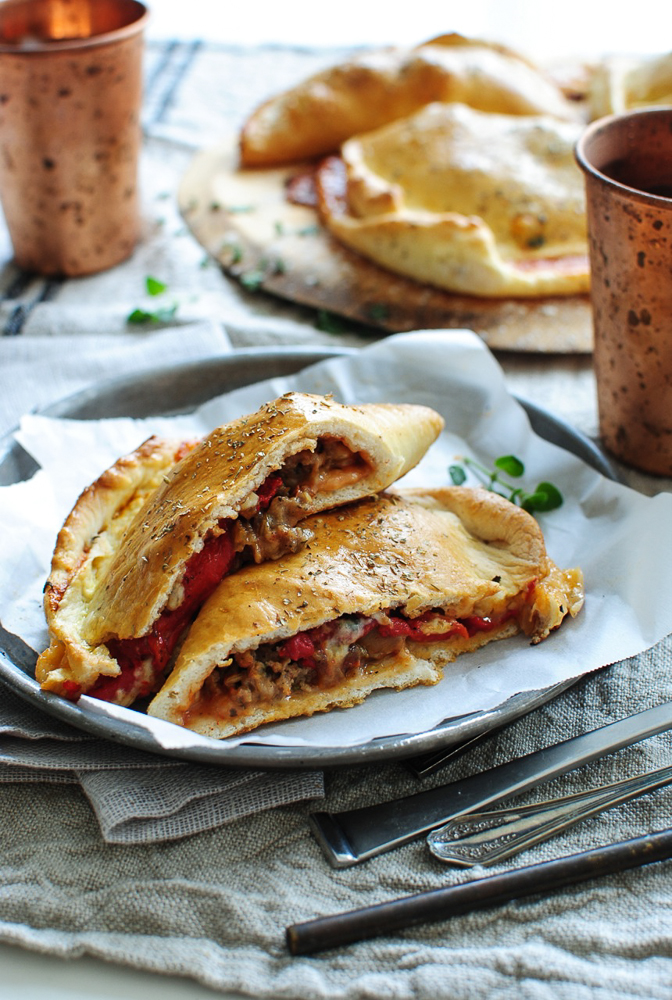 So, there are two very important things to know about these calzones. Three things. Four. Possibly more.
1) I know the majority of you will be all, "THAT DOUGH THOUGH." And not only because you like to rhyme. Maybe you do. Which, if you DO say those words because you like to rhyme, then you and I are bestie bffs to the max. But you can't say, "THAT DOUGH THO," because then a face punching may be due. Ah shoot, you can say it if you want.
What was I saying? Oh, the dough (though). I'm here to tell you, it ain't no recipe. I simply stroller strolled right down to my neighborhood pizza joint (Minksy's for all you locals), and bought a ball of dough! 16 oz to be specific. One pound. Enough for a medium pizza. But if you tell them you're making calzones, they'll divide it for you. Isn't that nice? And then as you continue walking in the blistering heat, the balls will rise and expand to the size of miniature planets by the time you're home. Sadly, this stuff excites me.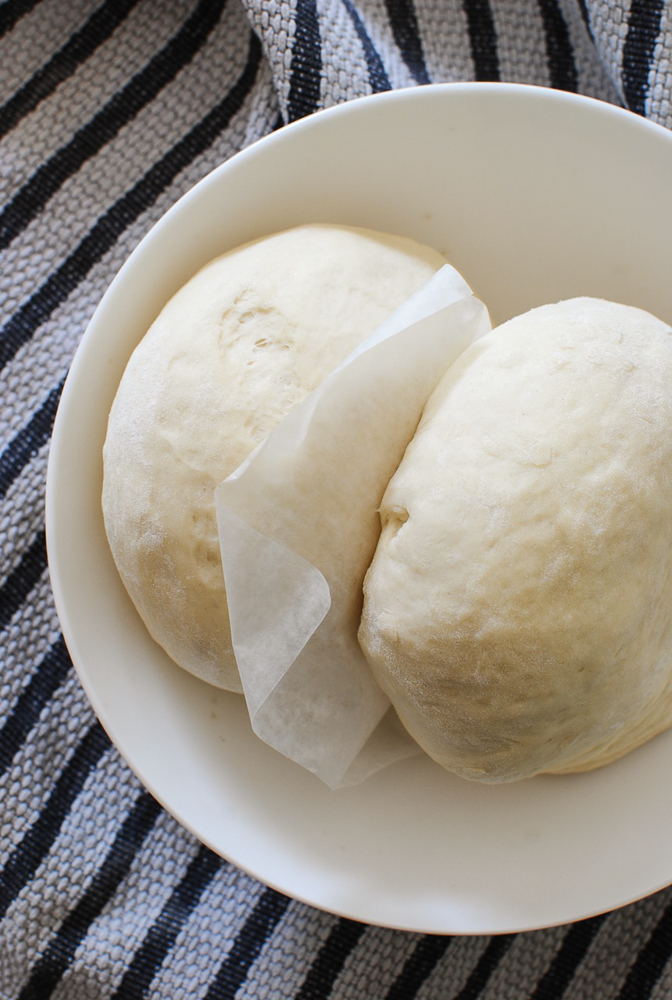 2) The FILLING. Okay, our fave local Italian joint in town (Bella Napoli for all you locals) has this pizza, the Giovanni. IT IS THE REASON I AM ALIVE, it's so stinkin' delicious. Sausage, peppers, and onions (and cheese and sauce). I'm hardly able to talk about it, in fear I may slip into a coma. All you need to know is that this filling mirrors those toppings exactly and I'll weep if we continue this conversation.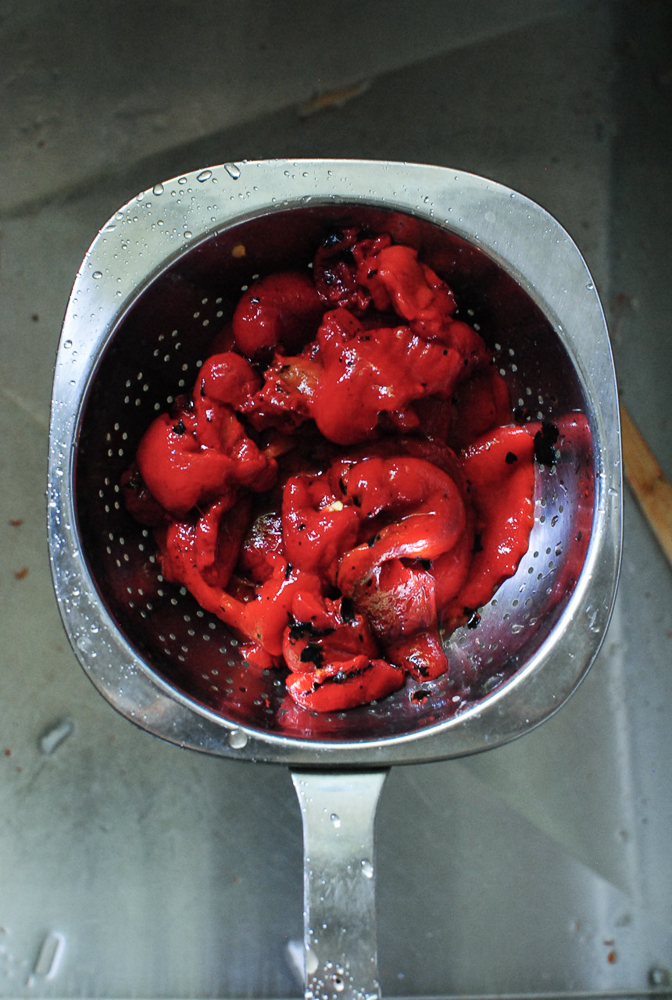 3) I'd like to ask you to please ignore the bits and pieces of goo and crumb and ick in my sink. Orrrr, you could give me a medal for being the absolute grossest food blogger! See how I find the positive in things?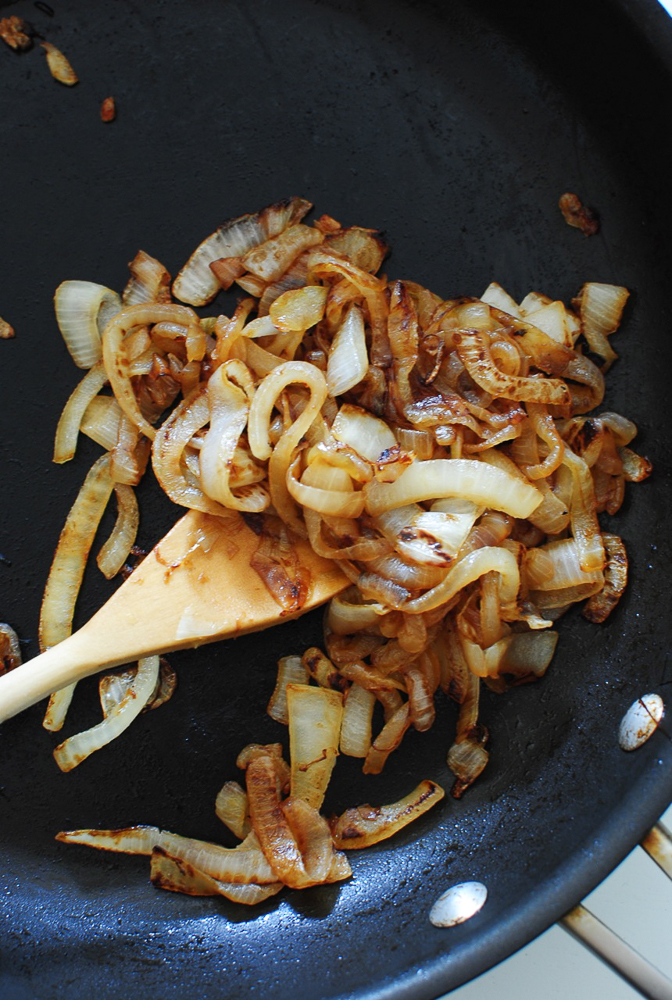 4) Caramelizing onions. Okay, as you know, teeeeechnically these need to sit on low in a pan for like, 40 billion hours. But I have the patience of a roadrunner on meth, so I tend to "flash caramelize" them. Meaning I do it completely wrong. But cook the onions the way you want! A quick fajita-style sear, a long and slow caramelization, a quick sweat, somewhere in the middle. This is America, you guys.
5) All the cheese. Just all of it.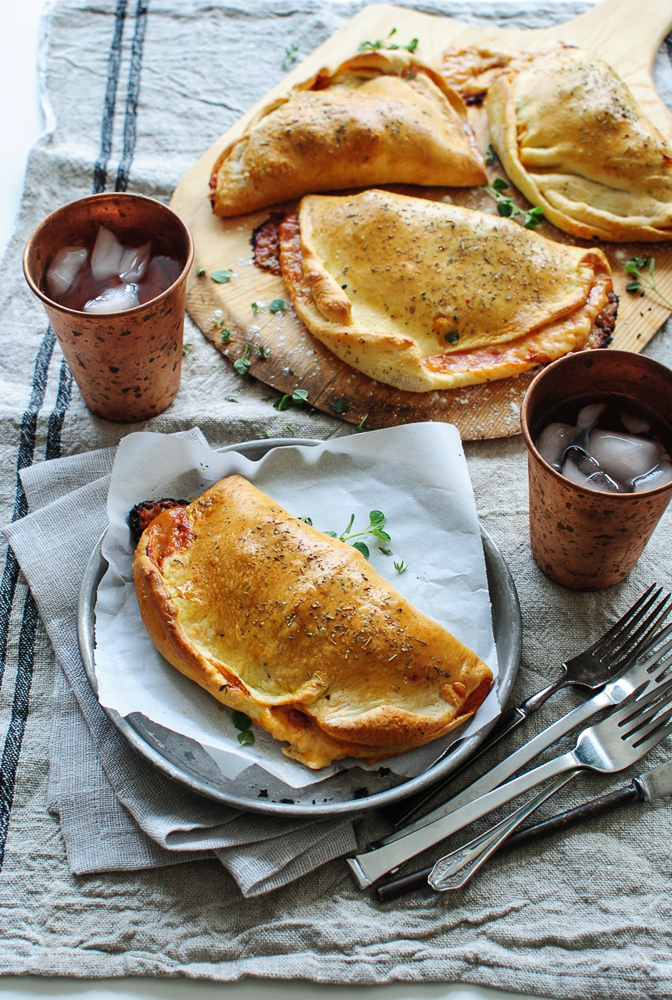 A sexy egg wash on top, a sprinkling of dried Italian seasoning, about half an hour in a hot oven, and REVIVAL IS IN THE LAYAND.
I don't think there's anything left to say. I'll just go ahead and let your eyeballs pop out of their sockets now.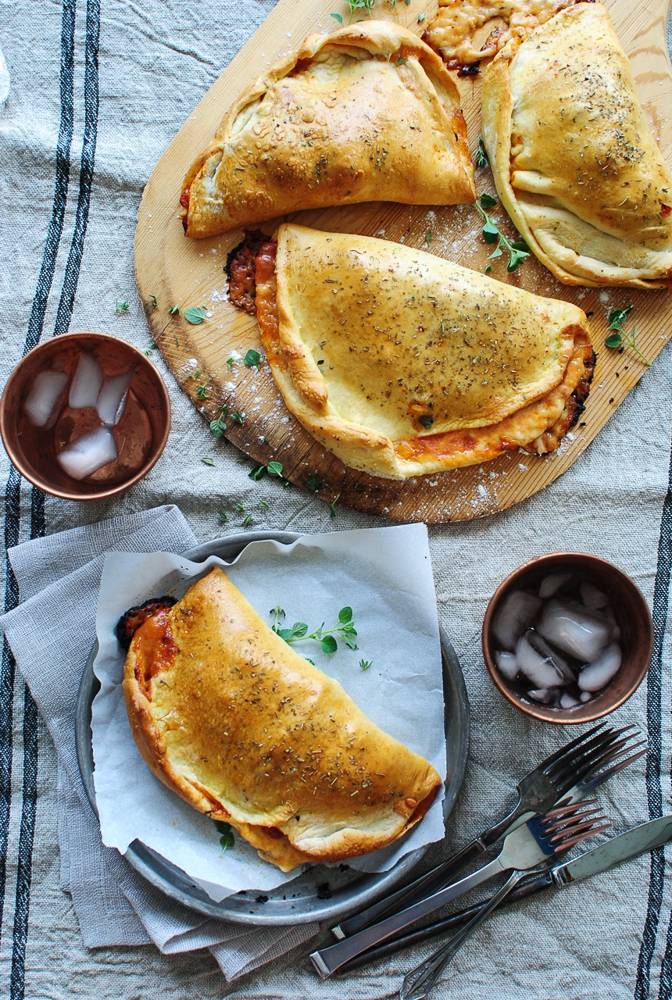 Eat.
Italian Sausage and Roasted Red Pepper Calzones:
What it took for 4 calzones:
* 1 pound of pizza dough, cut into 4 equal circles (I used our neighborhood pizza parlor's dough, Minsky's)
* 1 large yellow onion, thinly sliced
* 1 cup favorite pizza sauce
* 1 (8 oz) block mozzarella cheese, shredded
* 4 links Italian sausage, casings removed
* 1 (15.5 oz) jar roasted red peppers, sliced
* 1 egg, lightly beaten
* Italian seasoning, for calzone garnish
Bring a sauté pan to a low heat and add the onion, and a Tbs of olive oil. Slowly caramelize until it's dark in color and almost candy like. This can take an hour! Which, because I have zero patience, I probably don't caramelize it allllll the way. So just do what you can!
Once the onions are good and caramelized, transfer them to a bowl and add the Italian sausage. Break up the links with a wooden spoon and brown all over, about 6 minutes, over a medium-high heat.
In the meantime, preheat the oven to 400.
Roll out each ball of dough to a rough 8 to 10-inch circle. Lightly spoon the pizza sauce over the dough, and evenly top with the sausage, onions and roasted reds. Evenly divide and sprinkle the shredded mozzarella on top of the filling. Then take one side of the dough and fold it over the filling, pinching the sides to create a pocket, AKA: calzone!
Brush each calzone with the egg wash, and sprinkle with dried Italian seasoning.
Place the calzones on a baking sheet and bake for about 30 minutes, checking to make sure the dough bakes to a perfect golden brown.
W A T.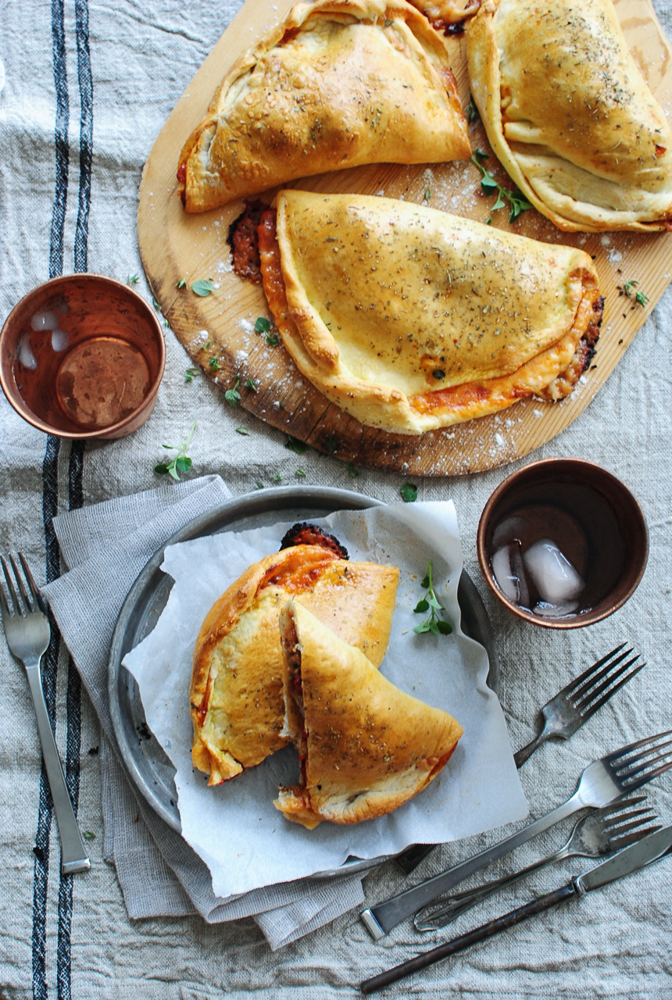 Bee tee dub: jank, horribly crimped, rustic edges are totally in.