WHY IS IT SO HOT OUTSIDEEEE.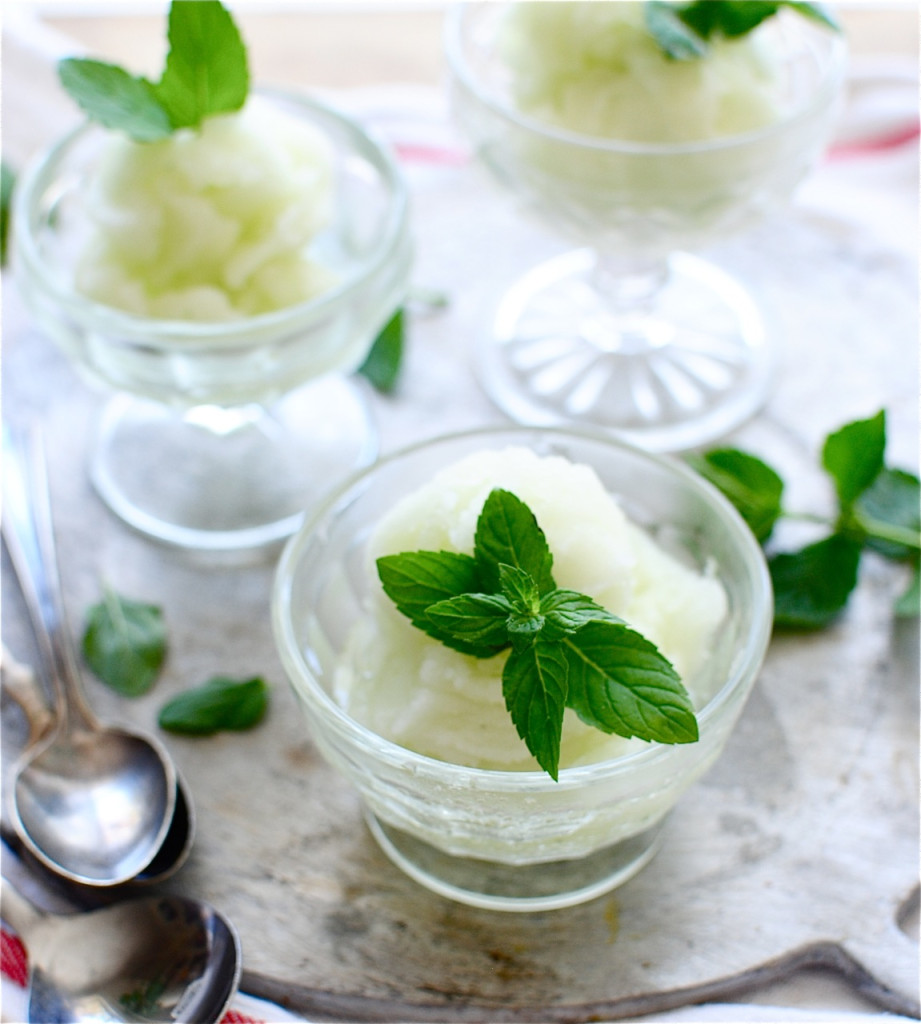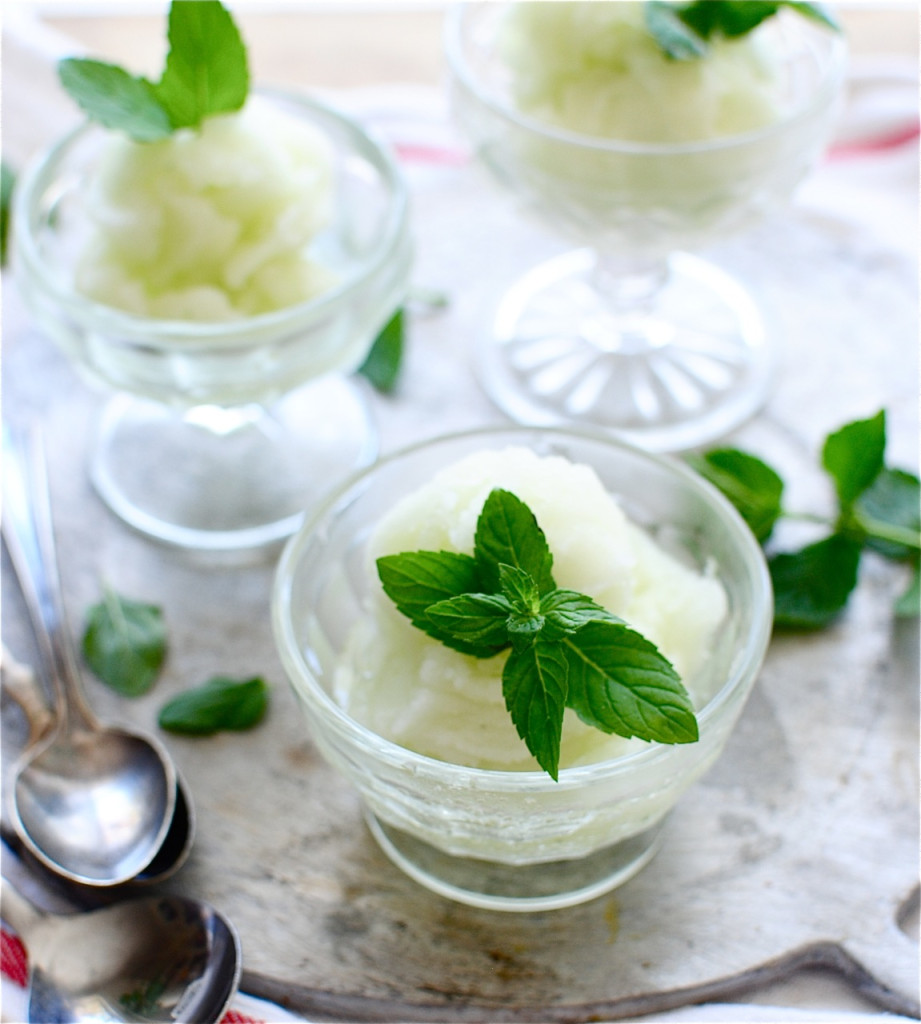 Sorry to scream.
Please tell me Kansas City's not the only town sitting on the face of the SUN. It is crazy brutal right now. Heat indexes of five thousand. Humidity of 3 billion percent. Ozone layer on the verge on quitting its job it's so pissed off. It is all I can do not to wedge my entire upper torso in our freezer and never come out for the rest of MY EXISTENCE.
But I'm not dramatic about it or anything.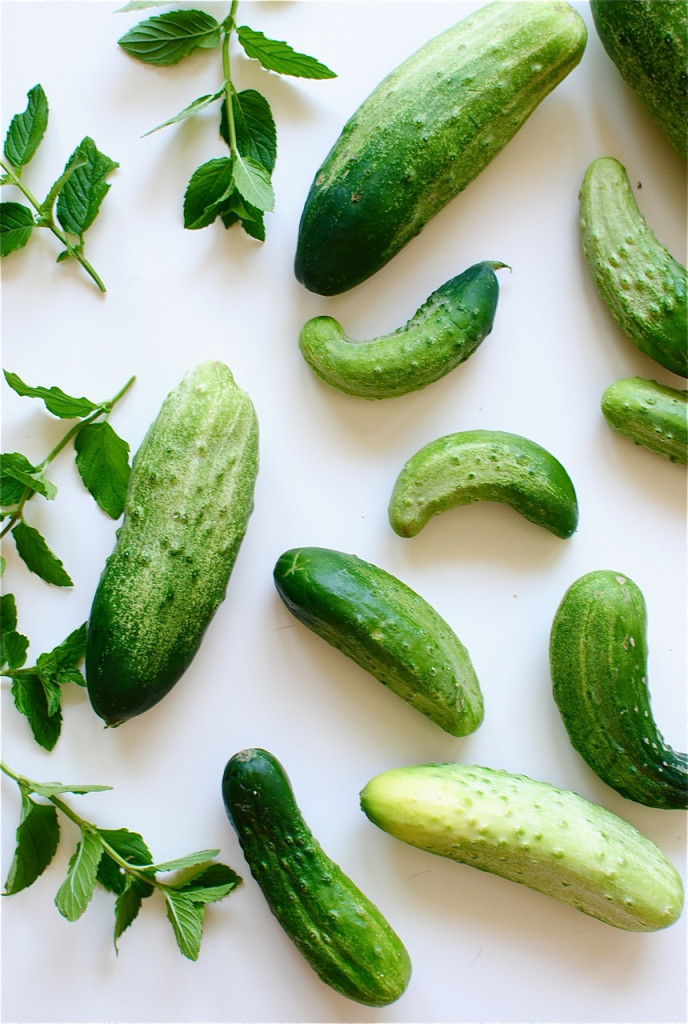 Frozen food. That's the only thing keeping us alive, sane and semi functioning right now. Especially with two cranktankerous, bored-to-the-bone toddlers up in here. AND a garden that births cucumbers faster than I can say, "Chill on the whole birthing cucumbers, garden."
You know what they say, when life gives you cucumbers, you make cucumberade! Just kidding.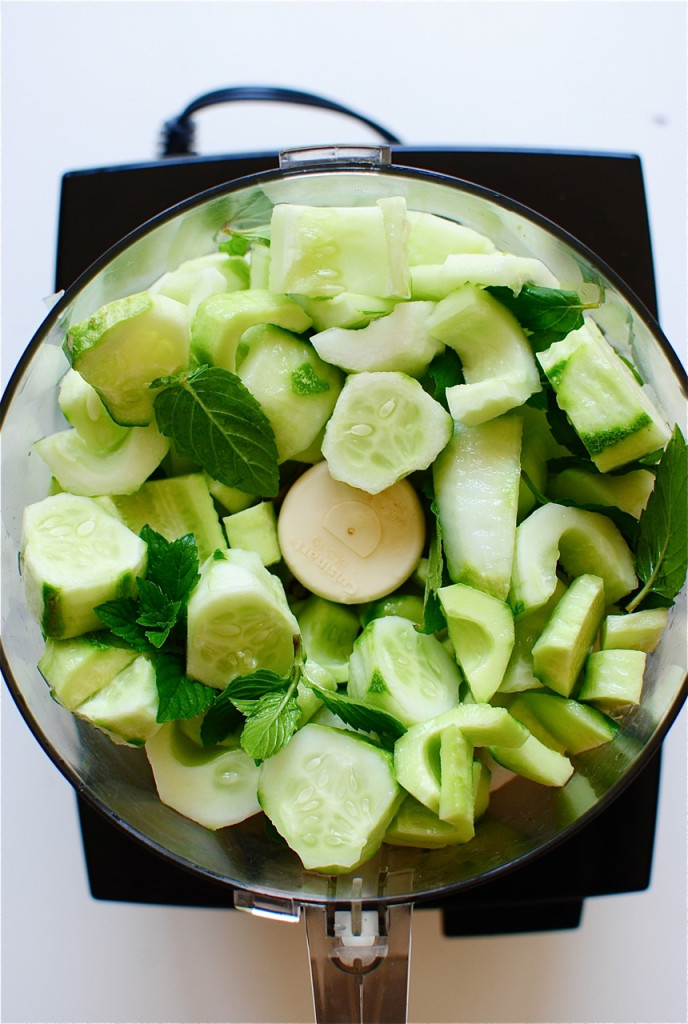 You make sorbet!
Okay, don't get mad at me, but you're going to need a machine for this. If you have an ice cream maker, you're all good. If not, please don't send the police after me. I'm only following life's instructions! (<— to own an ice cream maker. that's a part of life's instructions, in case I'm too confusingly vague and need more coffee. which can happen. the vague part, not the coffee part. actually, the coffee part happens, too. never mind.)
This recipe is brilliantly simple. I looked up a basic sorbet-making method online, which is to make a simple syrup and add whatever whatever to it, and applied it to my birthing garden's needs.
You want me to stop saying birthing, don't you?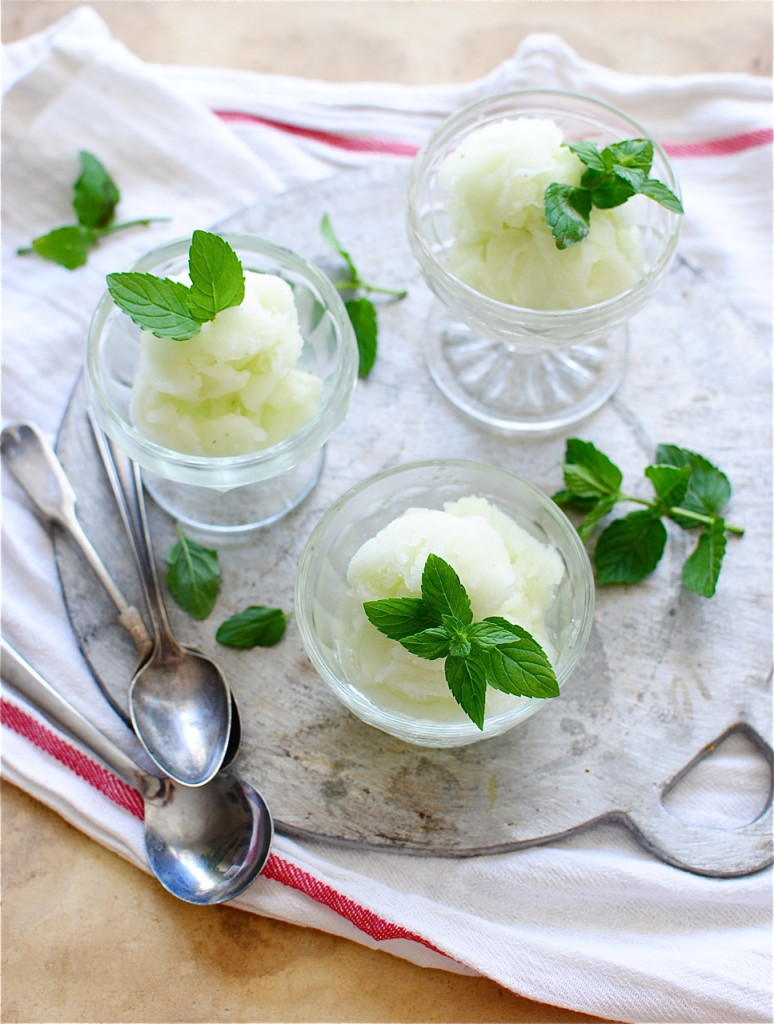 So this is what you'll do. Puree some mint, diced cucumbers and a kiss of lemon juice in a food processor, add it to a (completely cooled down) simply syrup, and let the machine break a sweat for ya! It will churn and turn and churn and turn for less than an hour, creating a delightful, ice crystal-y, frozen treat just perfect for your burning-off face.
And the mint? Takes it to a whooooole 'nothah refreshing level, I tell you.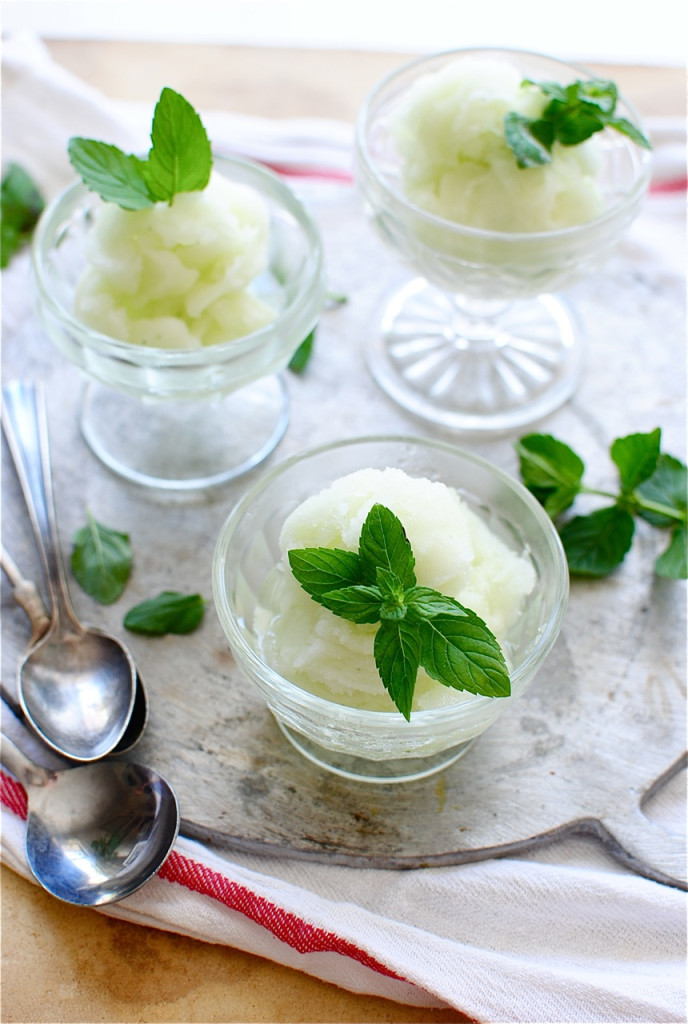 I basically fixed summer.
Cucumber Mint Sorbet:
What it took for 8-10 servings:
* 2 pounds cucumbers
* 2 large sprigs mint (about 20 leaves)
* juice from 1/2 a lemon
* 3 cups sugar
* 3 cups water
In a medium sauce pan, bring the sugar and water to a boil. Stir on medium-high until the sugar dissolves, then reduce the heat to low and simmer for 3 to 5 minutes. Pour syrup into a bowl and let cool completely.
While the syrup cools, peel and dice the cucumbers. Place them in a large food processor, along with the mint leaves and lemon juice. Pulse until liquified.
When the syrup has cooled, add the cucumber liquid to the bowl and stir to combine. Transfer mix to a VERY cold ice cream maker freezer bowl, turn on the machine and let it run for about 40 minutes, or until you get a smooth, icy sorbet consistency! Transfer bowl to the freezer until ready to devour.
Garnish with mint leaves. Eat it all.
Just dive-bomb that, already.