Is there such thing as a cozy summer dessert? There is now, Chachi.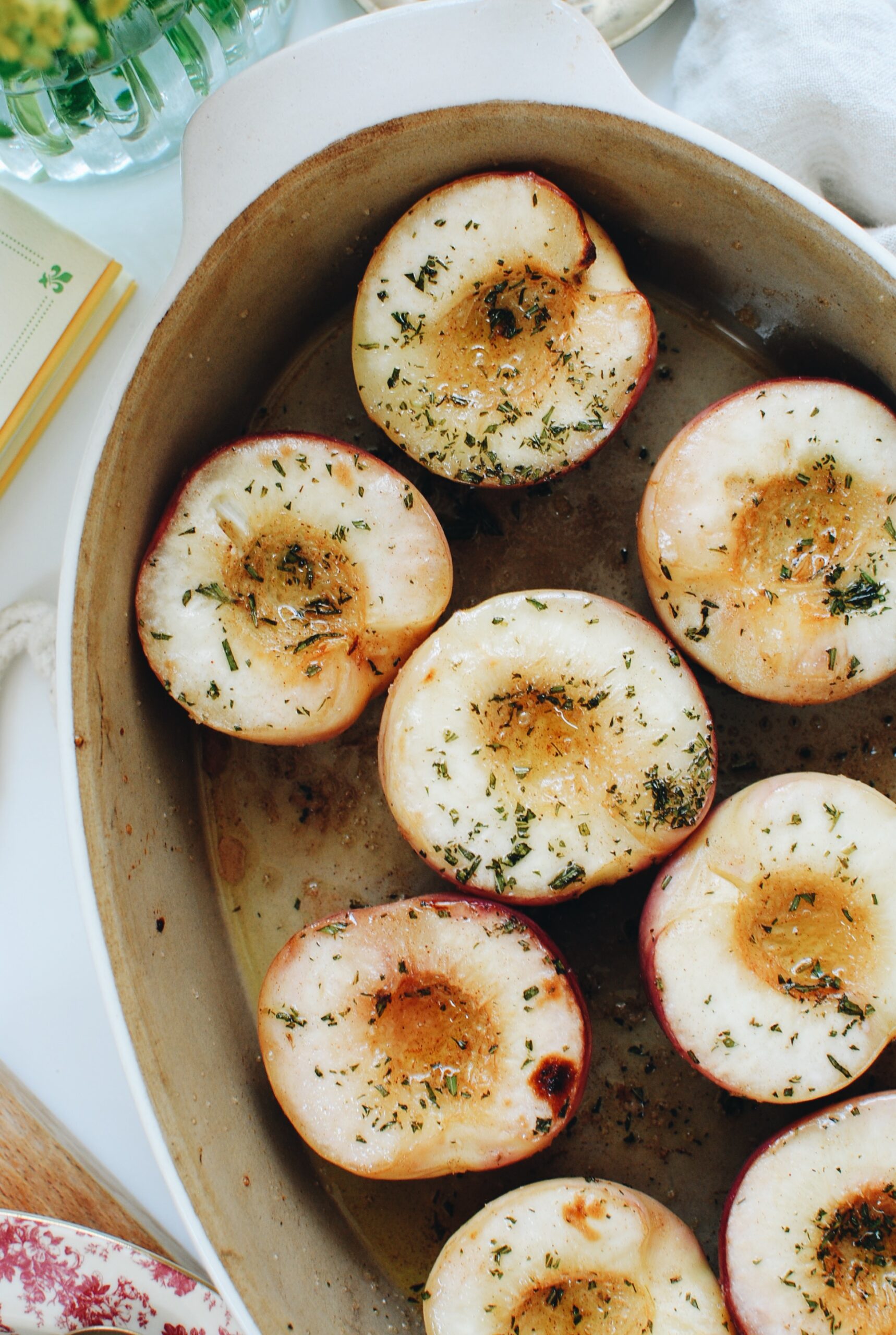 And listen up, you can grill these! The original recipe (which I'll show you) is from a lovely cookbook that I was gifted this summer (thank you, Jessica!) after hosting a mom summer party on my back garden patio. And the peaches are grilled in the book, yet the instructions are under a broiler. So it's really whatever you feel like doing. I baked! Let's bake.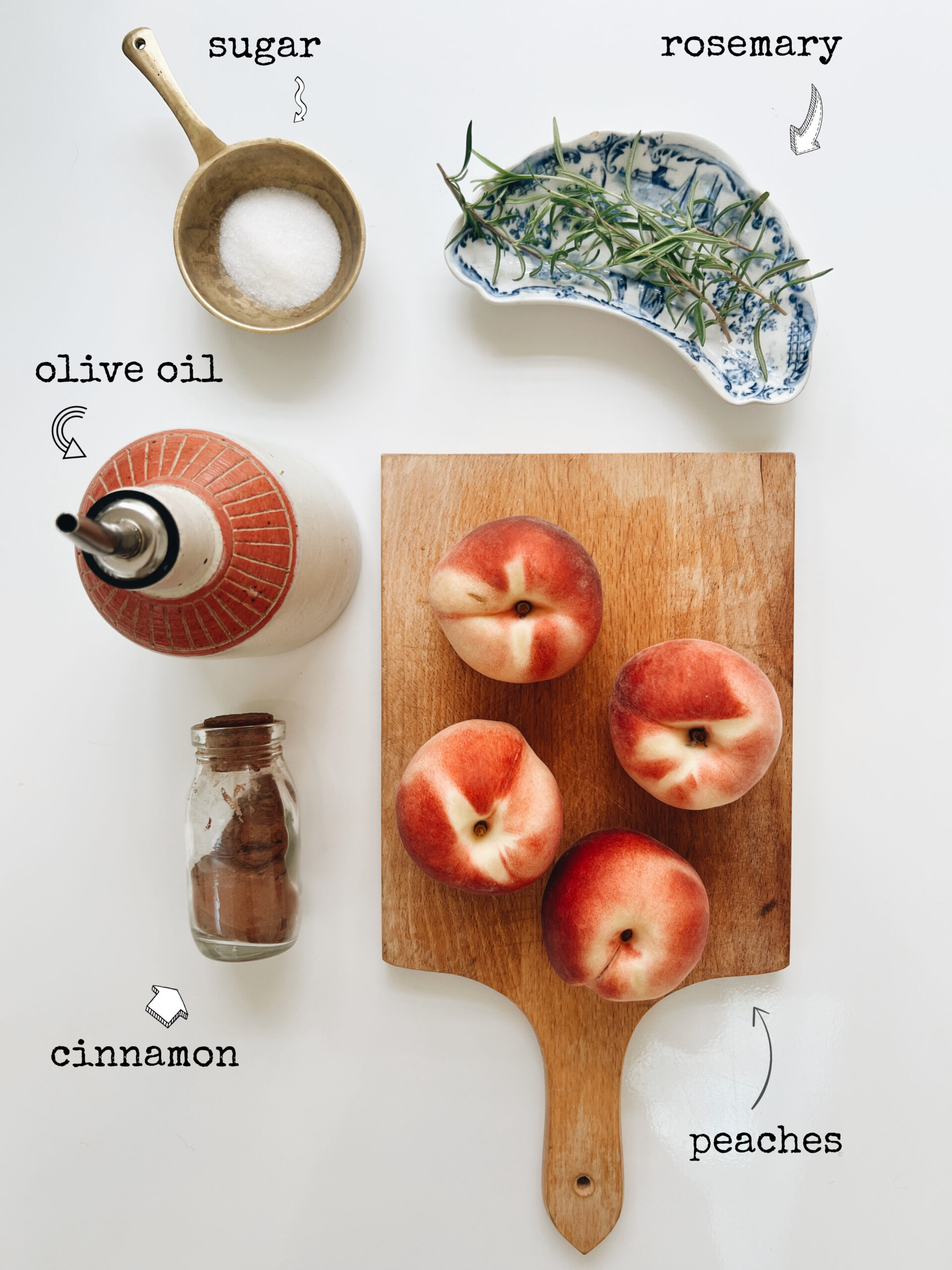 The only other ingredient you'll need is ice cream. Vanilla ice cream. That's what we'll pair these pretty things with right at the end when we serve. Peaches and (ice) cream! Ha.
Oh.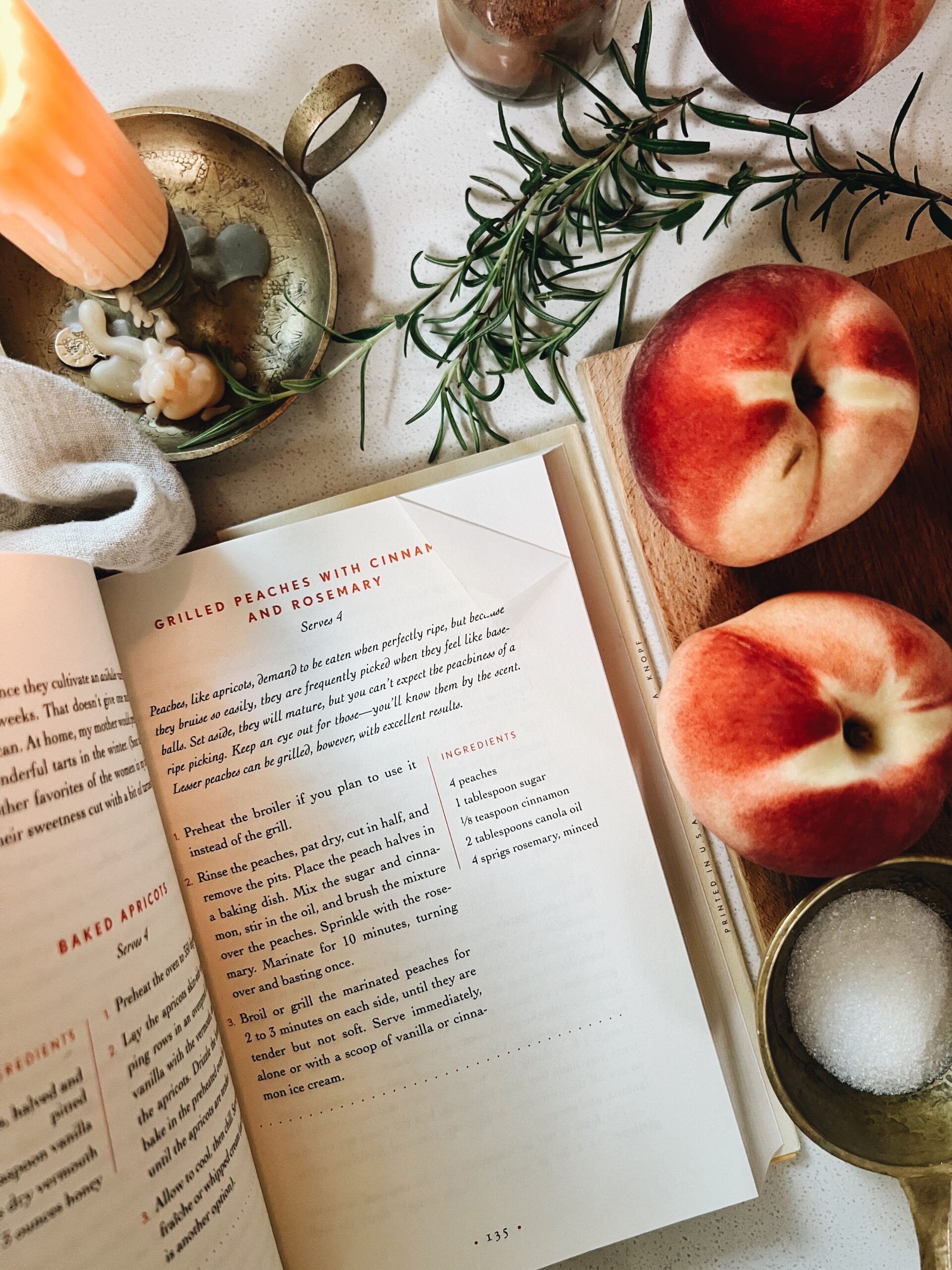 Here's the original. The book is the same author from French Women Don't Get Fat (which I have as well from YEARS ago and is pretty fascinating. Although I know that book got a lot of heat back then, I still found it inspiring.)
But hi, rosemary and cinnamon? Sign my mouth up.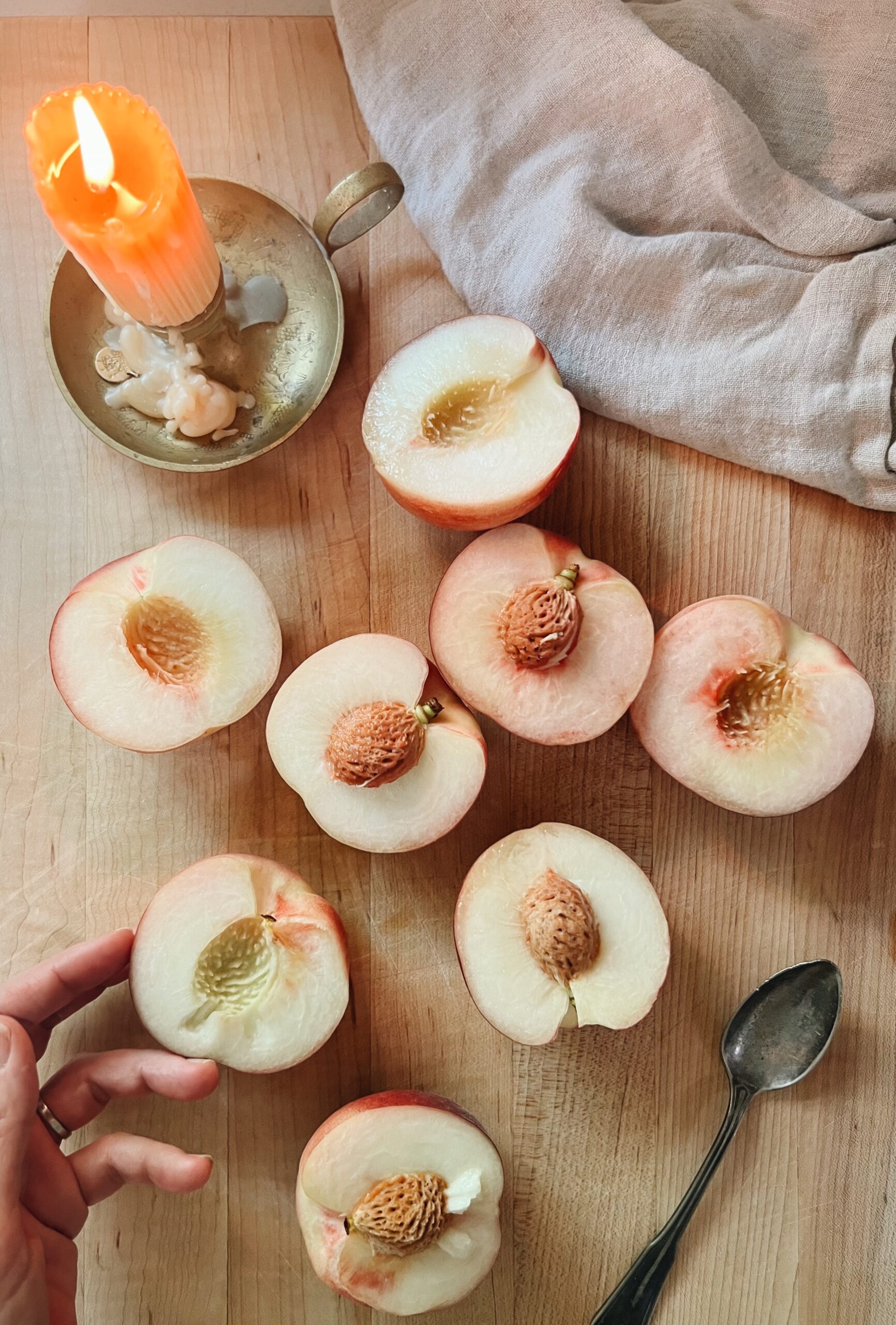 We'll just lightly wash the peaches, half them and pop the pits out. (which always reminds me of Beverly Hills, 90210. Oh, to hang out with Dylan McKay at the Peach Pit, such a 9th grade dream.)
Nestle those pups in a baking dish. Then we'll whisk together the oil, cinnamon and sugar. I used a little more cinnamon than the recipe called for and was so glad I did. But do what you want, ya rebel!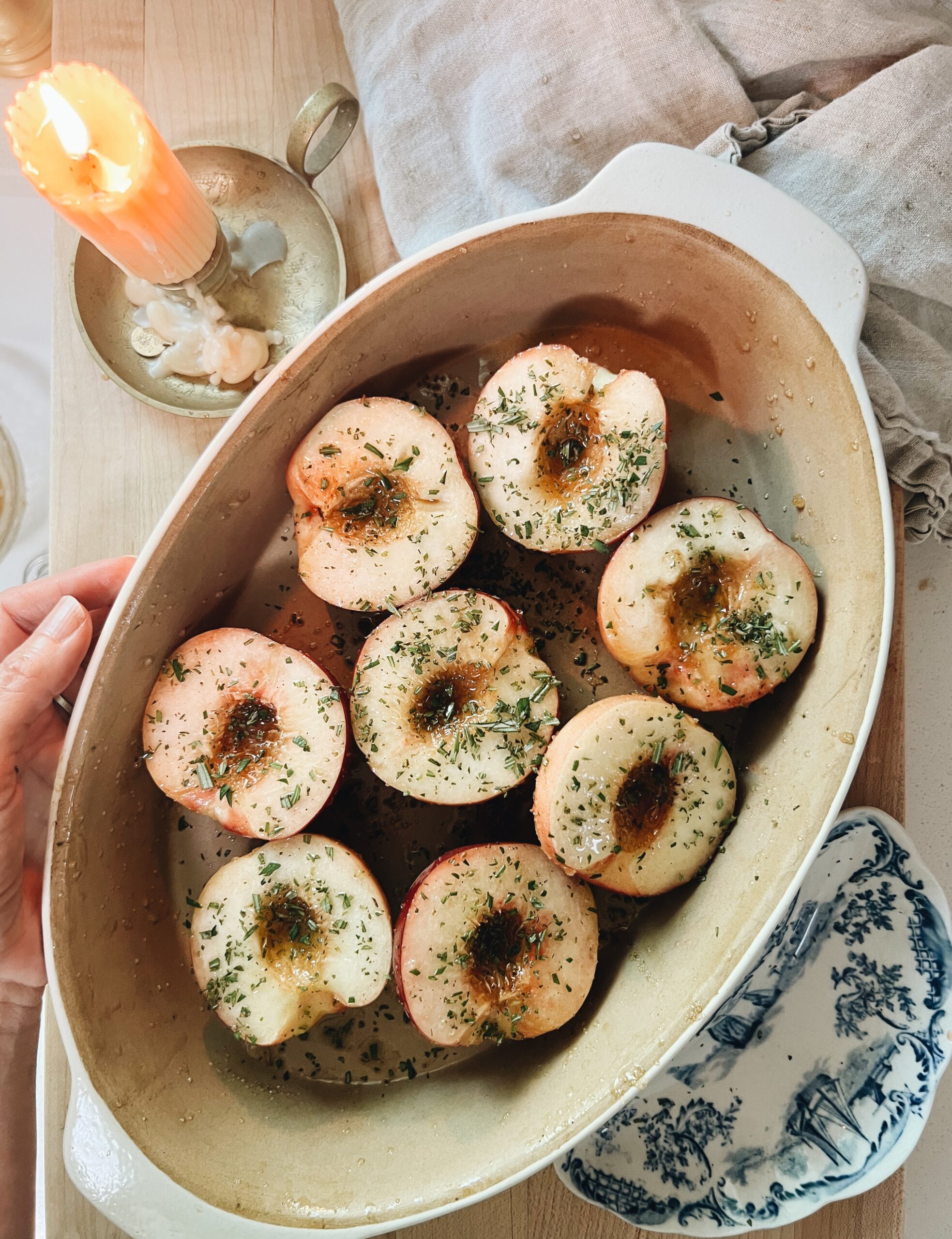 We'll brush both sides of the peaches with the sugar oil and then garnish the tops with rosemary. I also added a pinch of salt, which helps bring out the sweetness. Do that.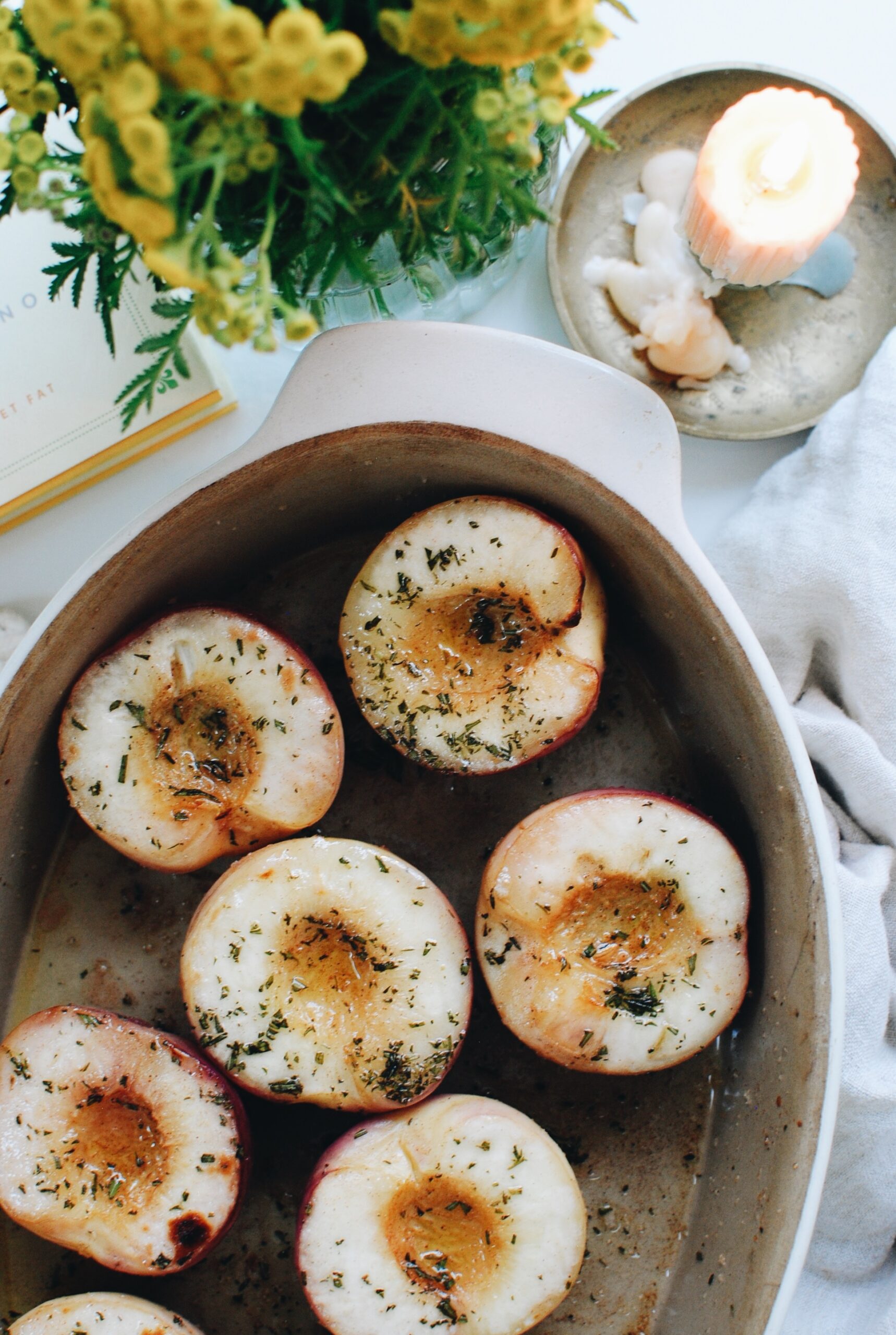 Hello. SO GOOD. They're tender but not falling apart. I baked them for about 17 minutes I think. Start with 15 and see what they feel like. You may need 20, maybe even 25. Just get them tender and luscious and sob inducing.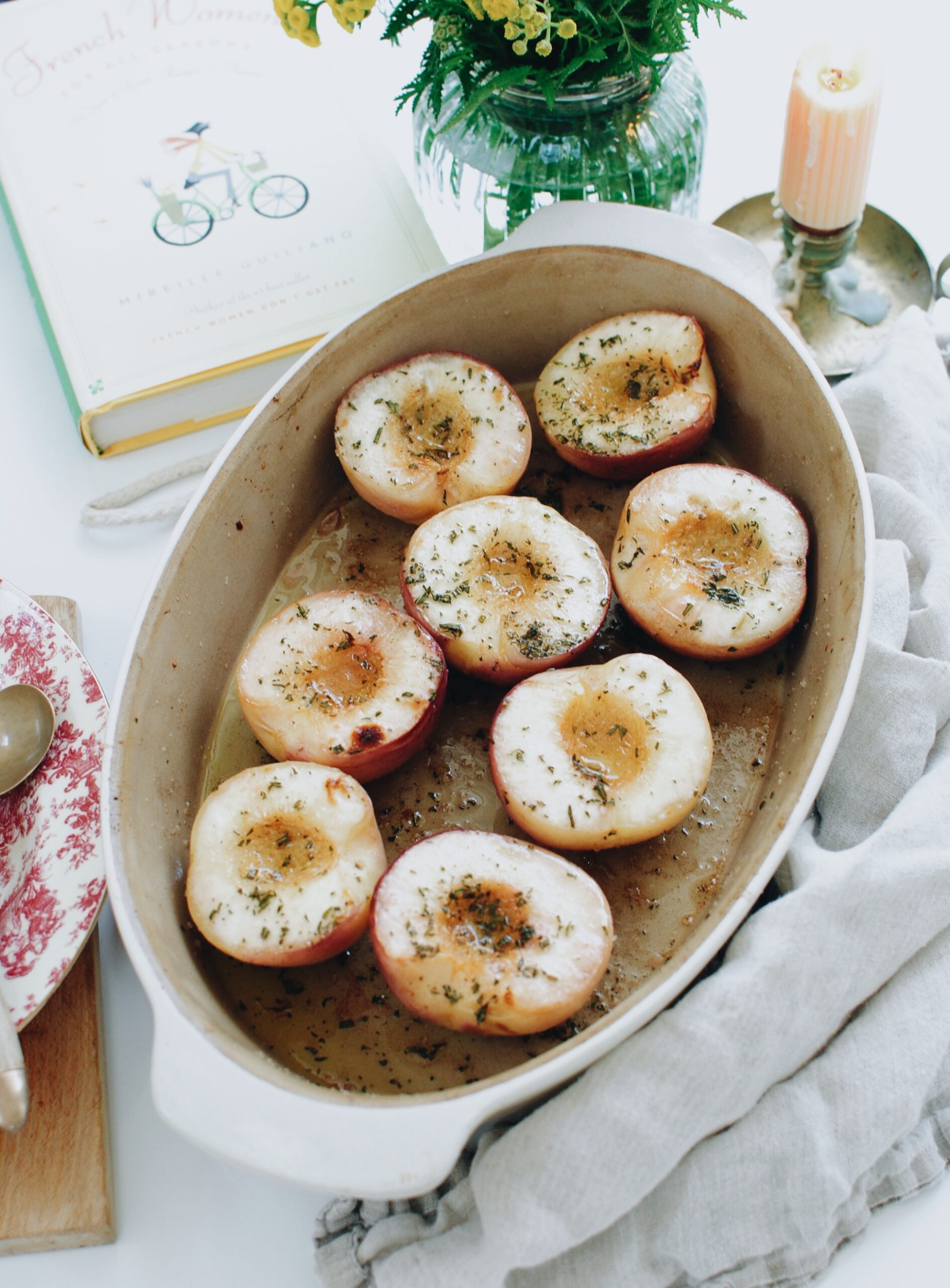 The rosemary and cinnamon are rich and savory without being over the top. Such a summer complement to the sweet, earthy peaches. You need to get into these immediately.
You saw how simple, right? Party time, bro.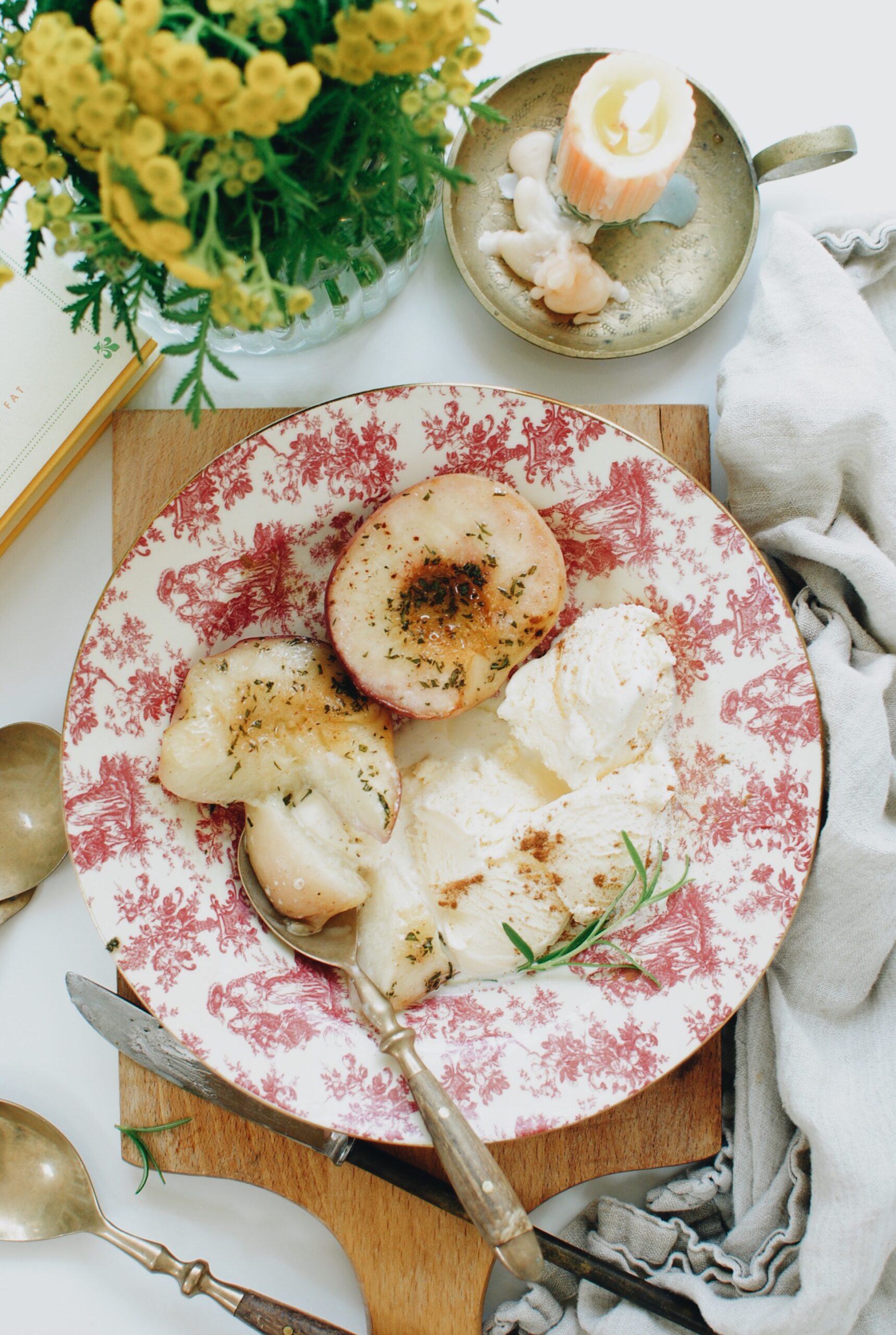 Don't forget the ice cream! You could even make your own, you overachiever.
Baked Peaches with Rosemary and Cinnamon
Ingredients
4 peaches, split and pitted
2 Tbs. Sugar
1/4th pinch ground cinnamon
2 Tbs. Extra virgin olive oil
About 4 sprigs Rosemary, minced
Pinch of salt
Instructions
Preheat your oven to 400.
In a small bowl, whisk together the oil, sugar and cinnamon. Place the peaches in a baking dish, cut side and up and brush with the mixture. Flip the peaches and brush the bottom sides. Flip again and garnish with rosemary and season with a small pinch of salt.
Bake for 15 to 20 minutes, until the peaches are tender but not overly soft.
Serve with vanilla ice cream!
Serves 8.
7.8.1.2
652
https://bevcooks.com/2023/08/baked-peaches-with-rosemary-and-cinnamon/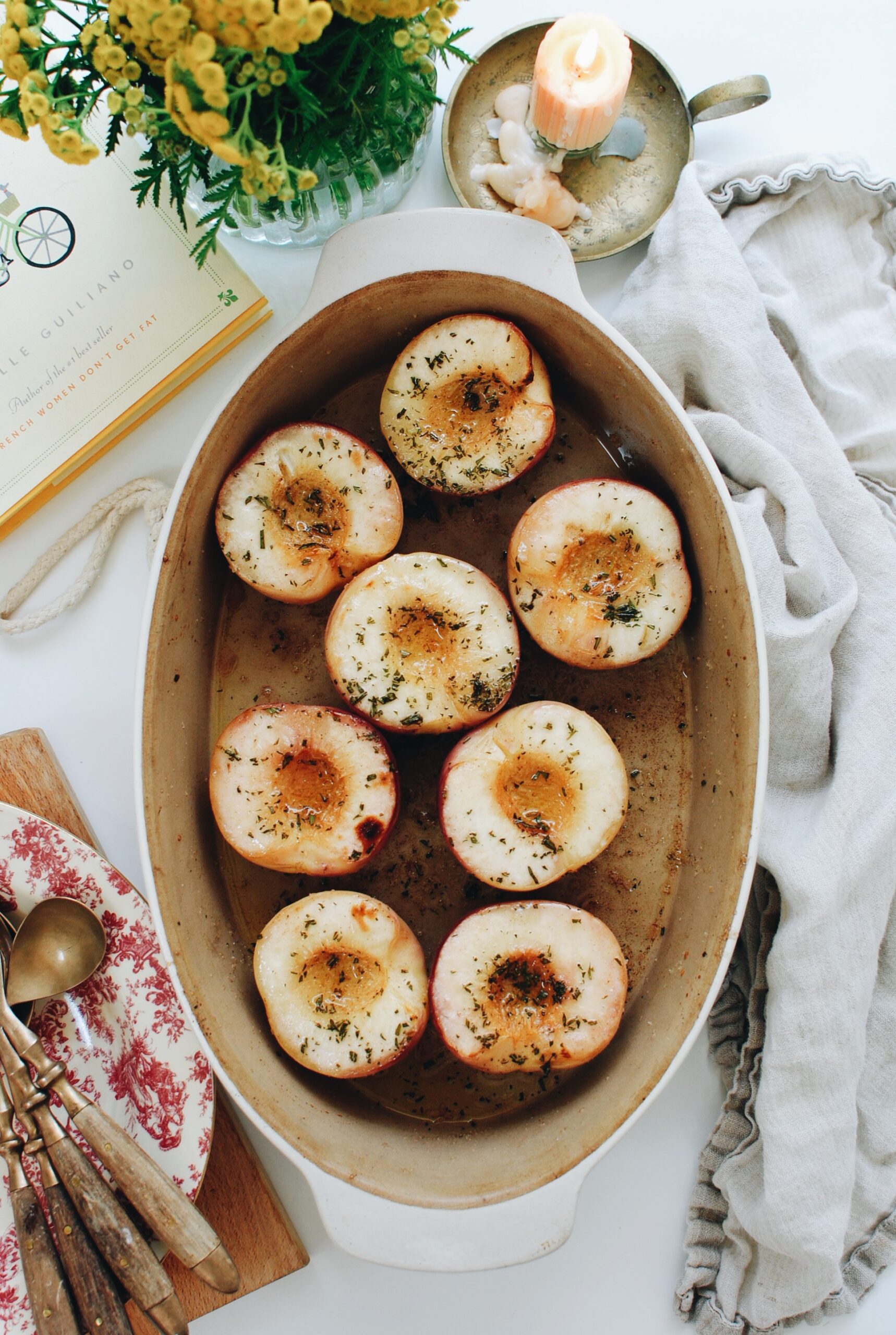 It's so summer right now.