We're having a pretend party today because I feel like it, dang it.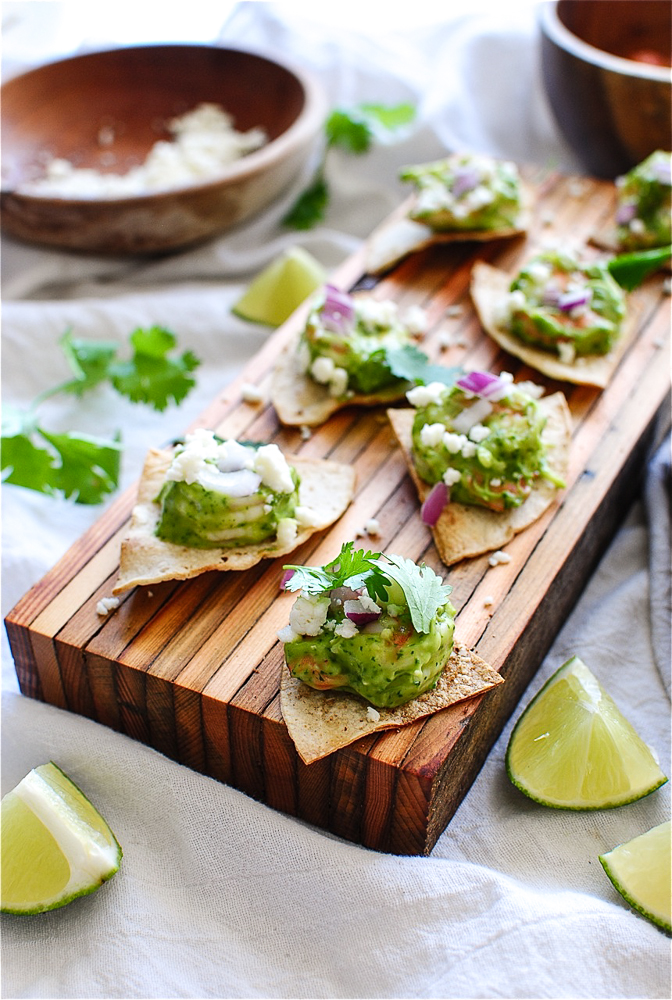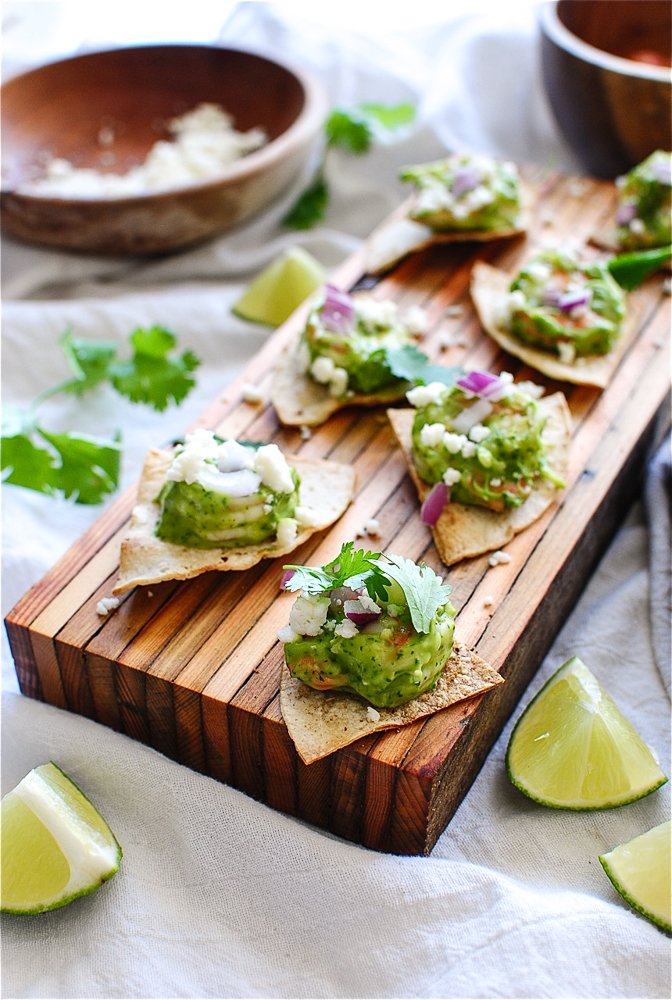 Actually, I just opened the back door to let my dog out, and it's like 67 degrees! SIXTY SEVEN. If that's not means for a pretend party I don't know what is. I mean sure, it's going to hit 91 horrendous degrees today and we'll cry buckets, but now? NOW? It's 67. Let's party.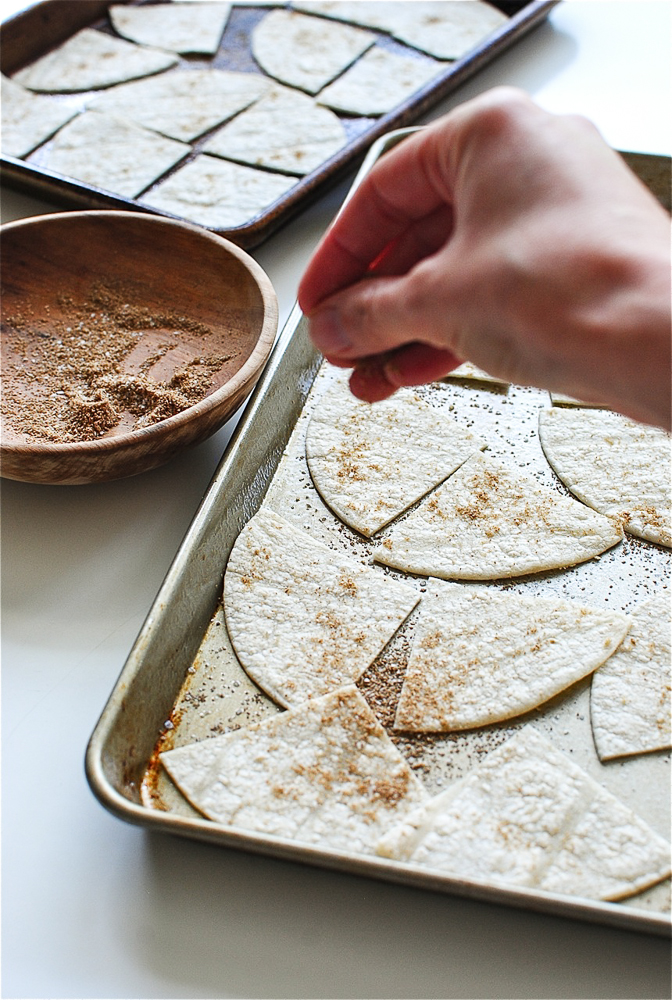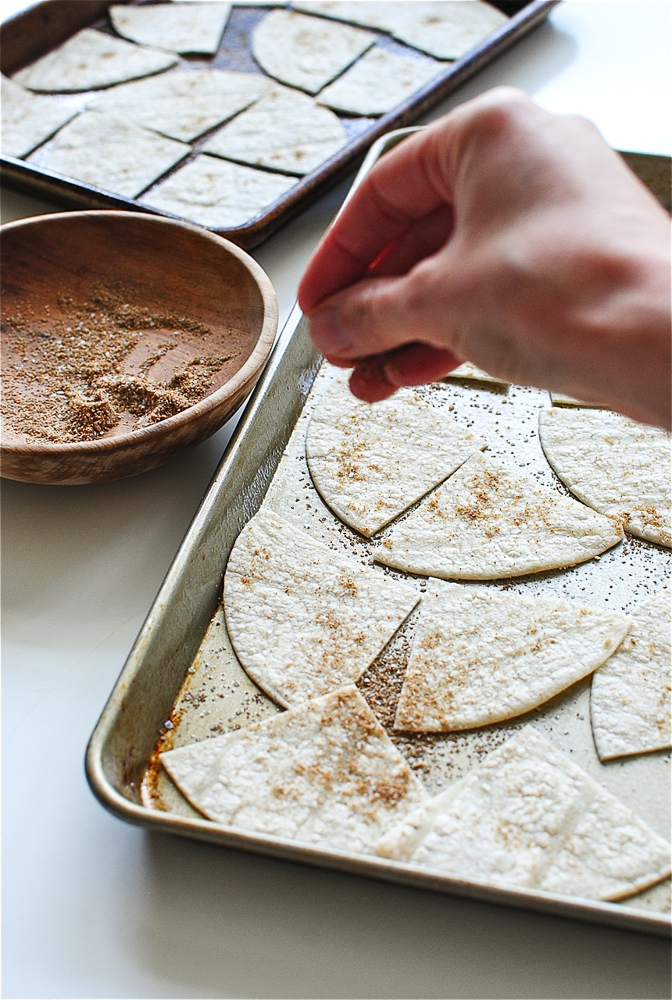 I got inspired the other day when I was watching Rick Bayless on the tee vees. He was making something similar to this, with poached shrimp all divinely coated with a creamy avocado dip and piled high on these rustic homemade tostada shells, specially made in whatever whatever region of Mexico he was visiting at the time. I love me some Rick Bayless. Do you watch him? I'm telling you, that pristinely manicured goatee of his needs to be in a museum. And I don't even like goatees! They're too murdery for me. But he can pull it off, in this strange, haunting way.
Tell you what I don't like though, is when his creeptastic daughter is on the show. I'm sure she's a lovely person, but on camera, I swear to you, she like, flirts with her dad. And he lets her! Flirts back almost. Ugh, their banter is wicked gross, and makes you feel like taking a shower with The Crying Game playing in the background.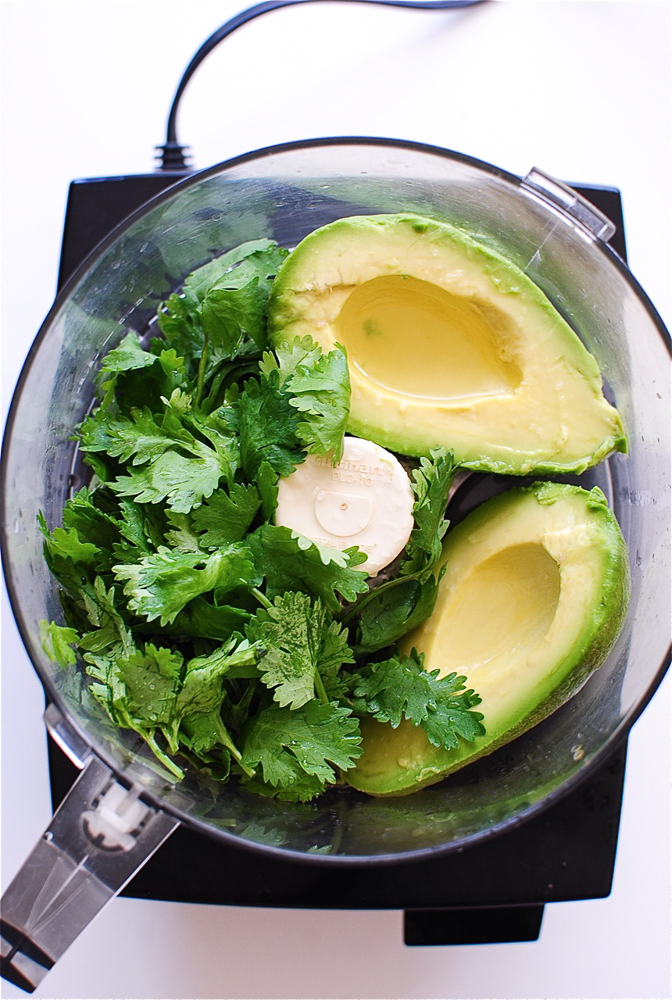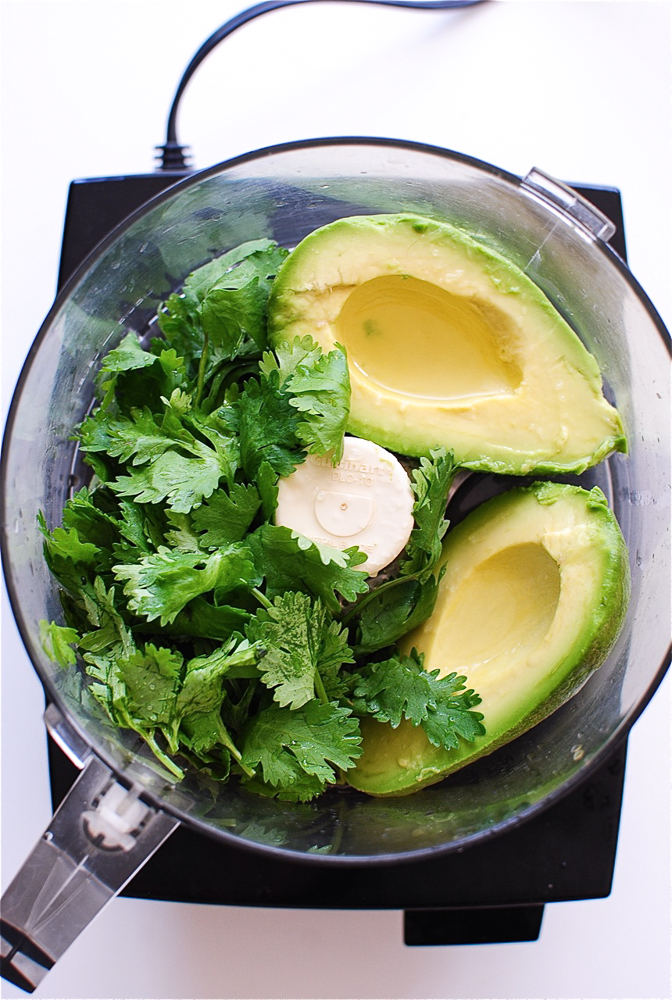 EENYWEE, I thought I'd revamp what he made on the show, and turn it into something we can party with. Like party bites! We gotta party.
Because let's be real, football season is in a MONTH, and you guys are about to be all buffalo this, ranch sauce that, pizza pizza this, snacky snacky that. So let's just get a jump on it. Let's party.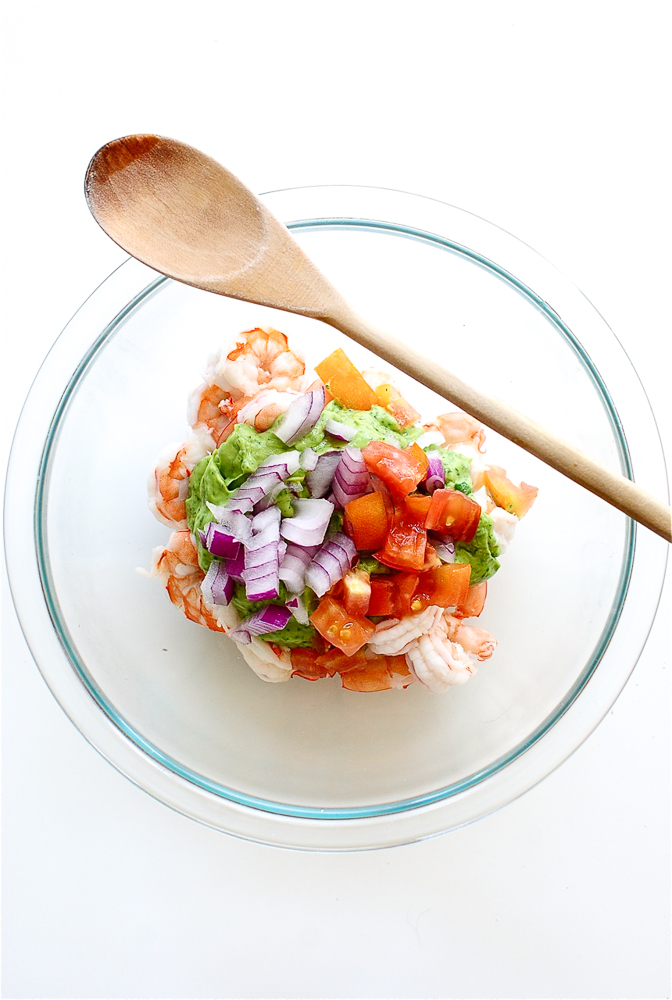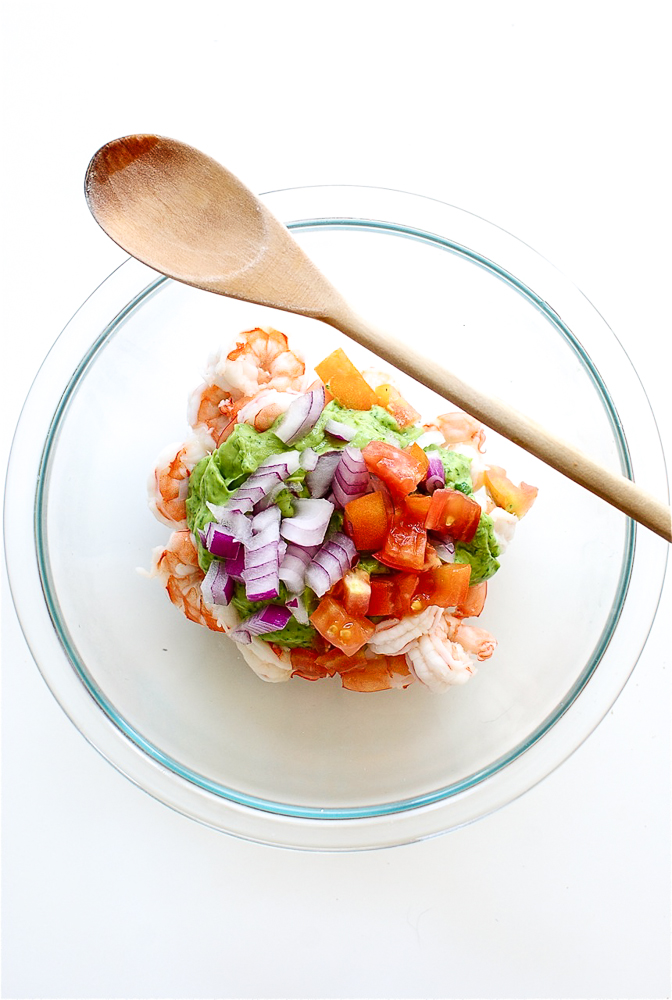 The homemade chippies (<–not even sorry) are sooo easy to make, but honestly, a store-bought bag'll do. I won't be mad at you.
The fun thing about homemade chippos (way up there, I'm just the worst blogger and decided to talk about incest right then) is that you can season them however you like. I'm not sure what Rick did, or if he seasoned them at all, but these babies have a smoochy dusting of coriander, cumin and salt on them. Subtle! But lovely.
Plus, homemade chippers (<—no where near remorseful) are nice and thick, so you can pile extra shniz on top and feel exceptionally awesome about your life decisions.
You can't tell me this doesn't make you feel like partying.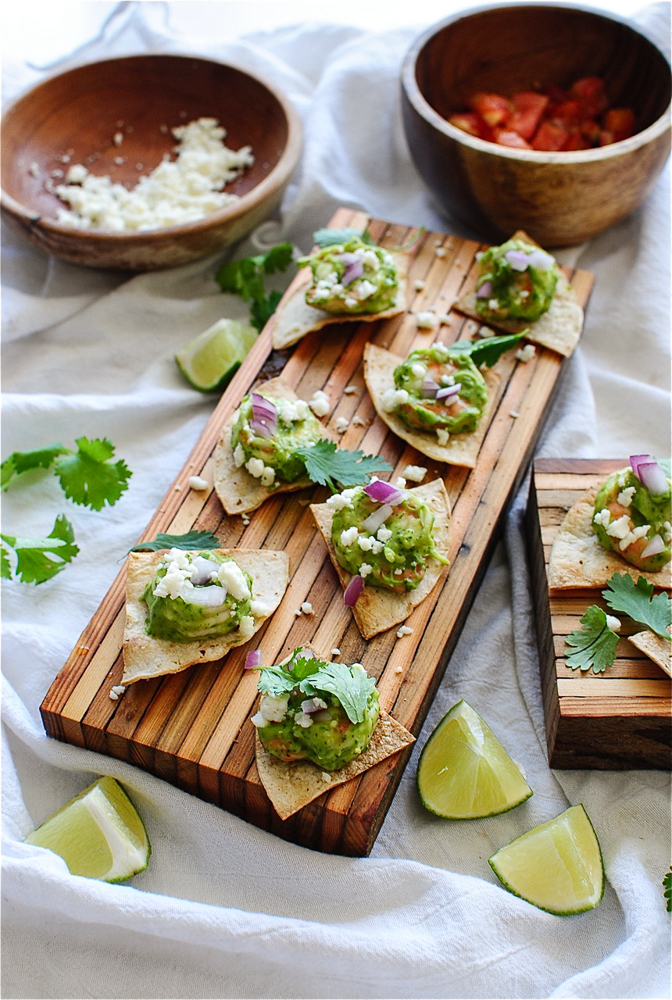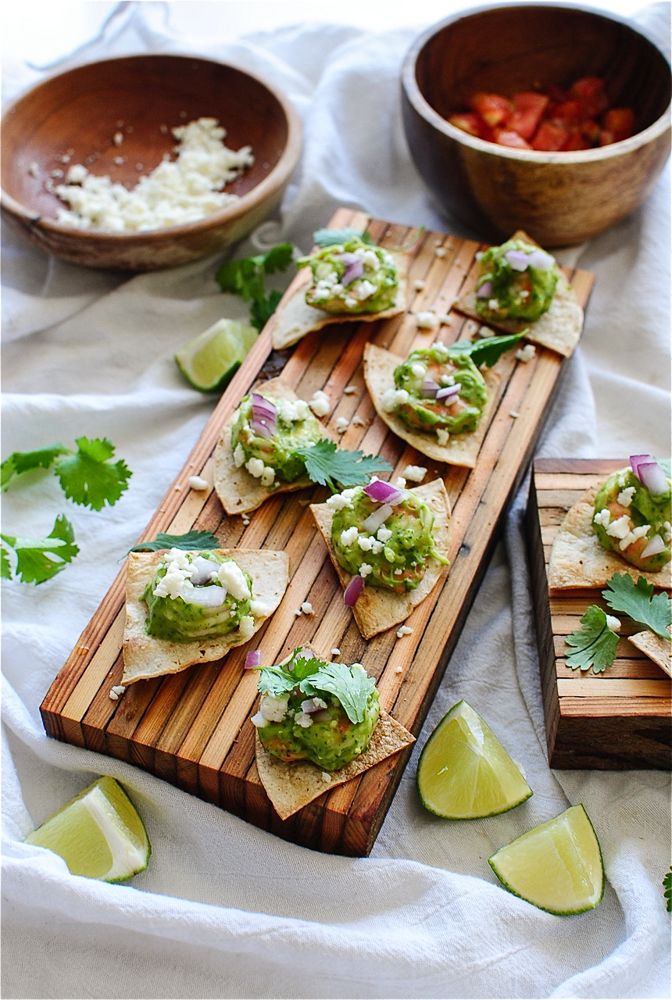 Little bit of crumbled queso fresco? Obvs.
A healthy squirt of fresh lime juice all over the entire world? Yas.
Fresh cilantro to garnish? Yesterday.
All that's left is your imaginary quests. And by that I mean, your entire face with a platter of these locked in your bathroom forever.
(one last thing! those serving trays you see? On sale in our shop tomorrrrrrrrow. do you even know how hard it is for me to not use fifty billion exclamation marks right now?)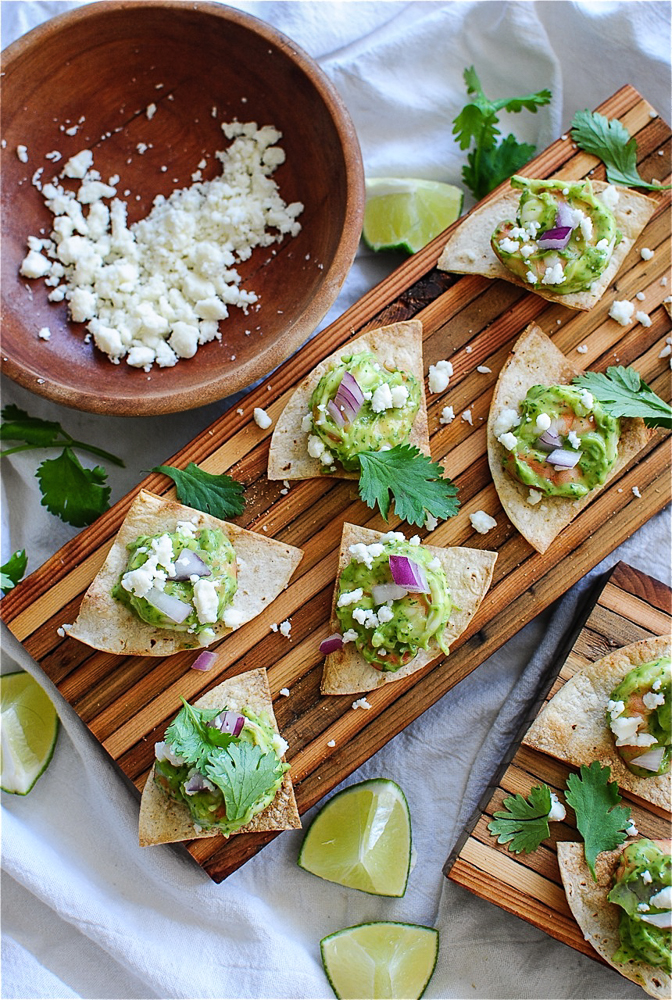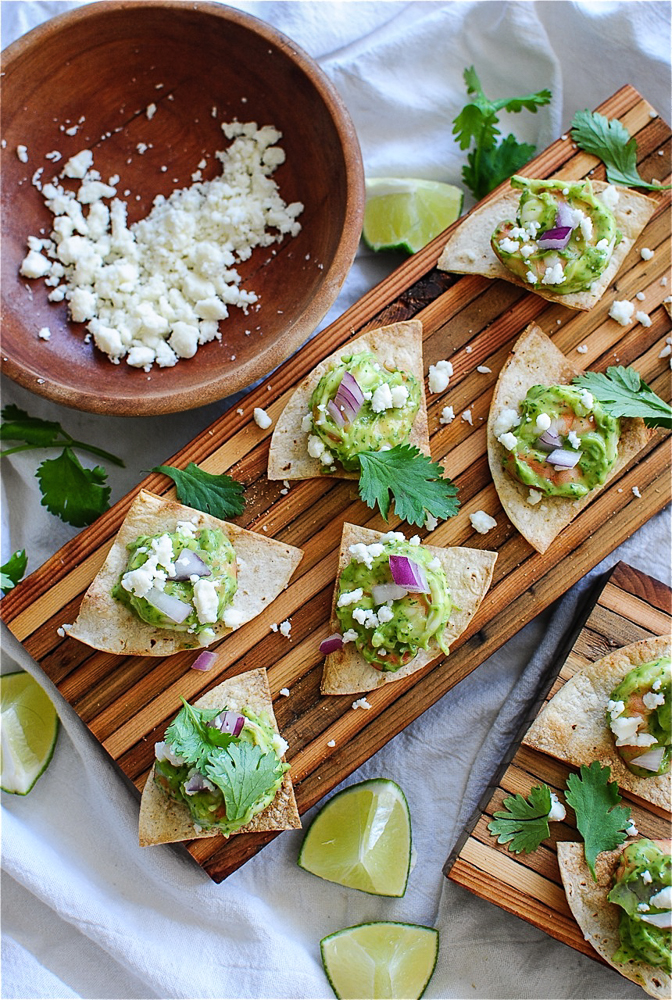 Party on.
Shrimp Nacho Party Bites:
What it took for about 25 bites, give or take:
*10 corn tortillas
* 1 tsp ground coriander
* 1 tsp ground cumin
* 1/2 tsp coarse salt
* 1 pound extra-large shrimp, peeled and deveined
* 1 large avocado
* 1 cup fresh cilantro leaves
* juice of one lime
* 1/4 cup water
* 1/4 cup minced red onion
* 1/2 cup diced tomato
* queso fresco and extra cilantro, for garnish
Preheat oven to 400.
Stack the tortillas and cut them in half, then into fourths (into triangles). In a small bowl combine the the coriander, cumin and salt. Toss to combine with your fingers.
Lightly coat a large baking sheet with cooking spray. Arrange the tortilla triangles on the sheet and lightly spray them with cooking spray. Evenly sprinkle the seasoning over each triangle.
Bake for about 8 minutes. Check for crispyness. Still not there? Bake another 2-4 minutes. Once crisp (but not burned!) remove from the oven and let cool.
In the meantime, place the avocado, cilantro and lime juice in a large food processor. Season with a pinch of salt and pulse until smooth. Add the 1/4 cup of water to thin it out just a tad. Now take one of your homemade chips and did it into that mess. That's right.
Bring a pot of salted water to water. Add the shrimp and poach until pink, about two minutes. Drain and transfer to a medium bowl.
To the bowl, add the creamy avocado dip, the minced red onion and diced tomato. Give it all a gentle toss until the shrimp is coated with the dip and everything is incorporated.
To serve, arrange the chips on a cutting board or serving platter, where they're not overlapping. Place a single shrimp on each chip and sprinkle with crumbled queso fresco. Give everything a light squeeze of lime juice and garnish with more cilantro leaves. YOU'VE BEEN SERVED. Wait, you know what I mean.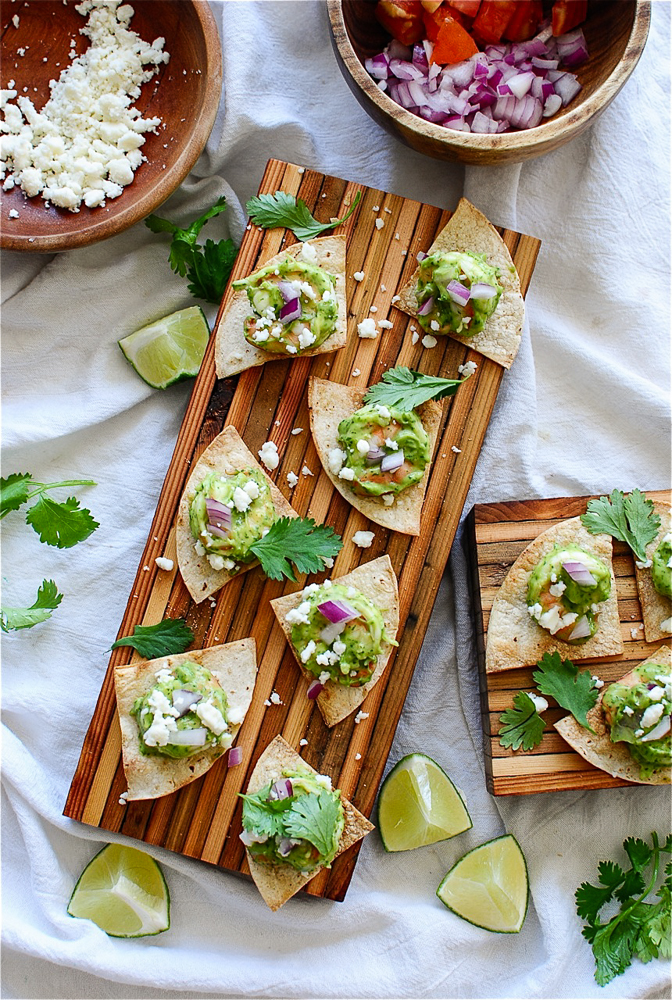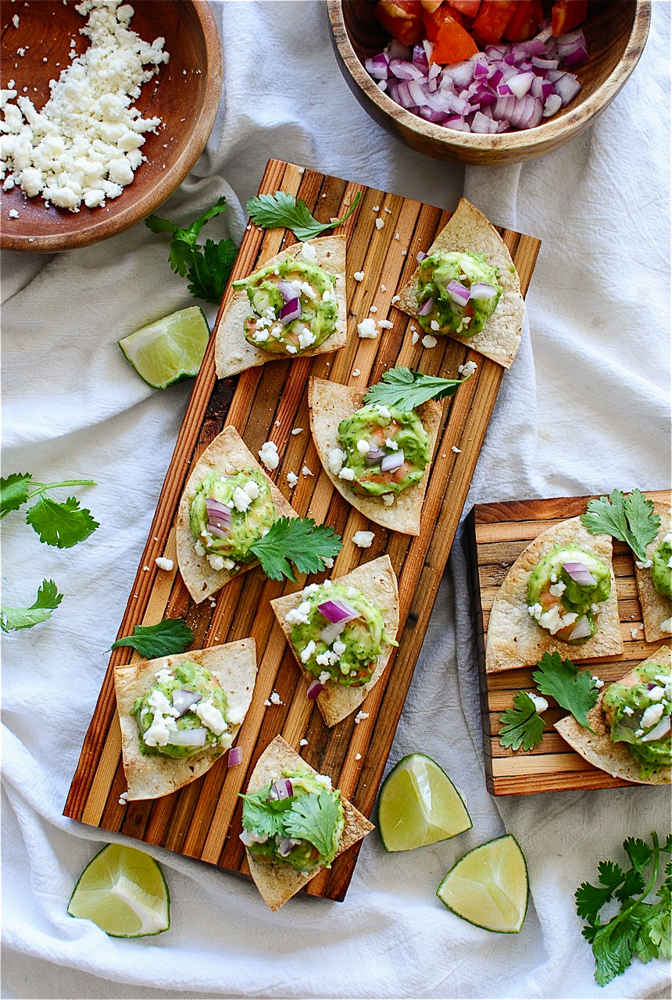 (you're definitely going to have leftover chipppz, so have a vat of salsa on hand. jeah.)
(matter of fact, just make extra cherpzzz, because cheeps!)
(and salsa)
(okay bye)
(don't hate)