Doesn't this look . . . soooo good . . . ?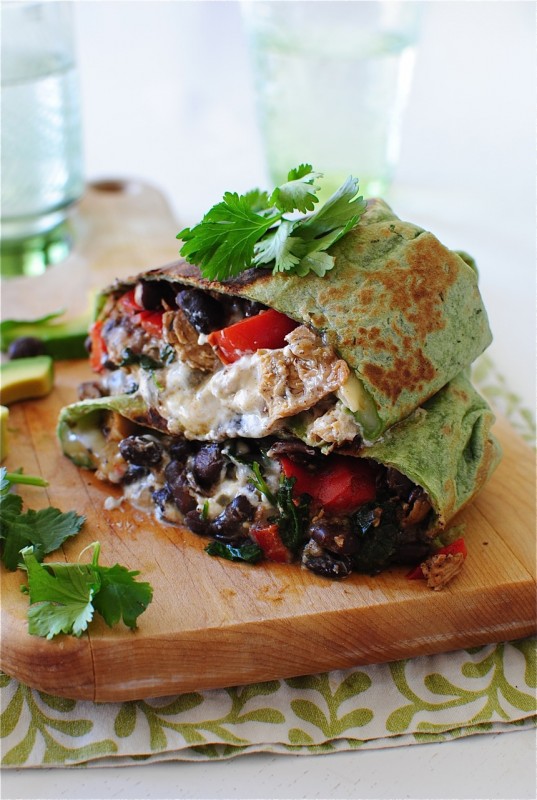 Ugh. I don't even care. It looks awful because I'm a total d-bag and added way too much sour cream thinking, "oooo it will be so creamy and so awesome and so gorgeous an-" No. It's so not.
But the sun is out and my babies slept through the night and I'm two pounds away from my pre-pregnancy weight and my hair is only semi-gross, so I'm singing, baby! Even with the hugest food photography fail of all the times.
Maybe if I show you a photo of diced chicken? Would that help?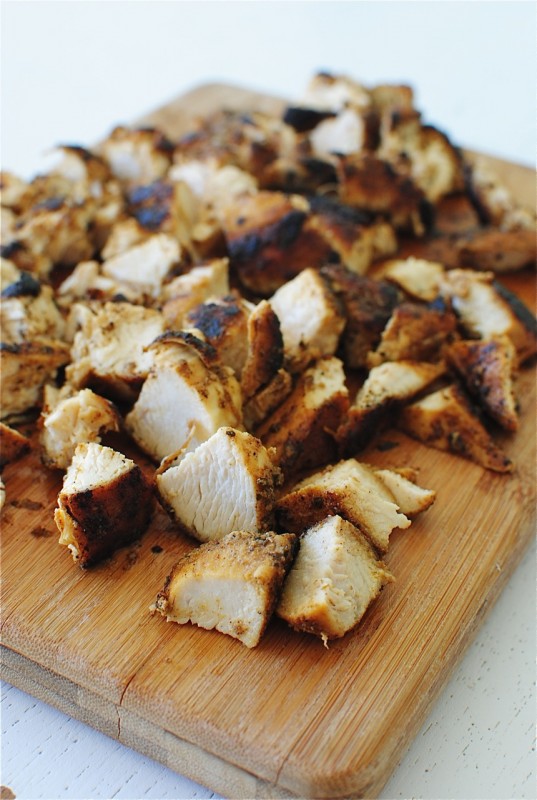 No?
What about a skillet with diced chicken, black beans, red bell pepper, cilantro and the salsa verde being poured onto the mix . . . what do you think? Helping at all?
Anything? Nothing? Go away forever?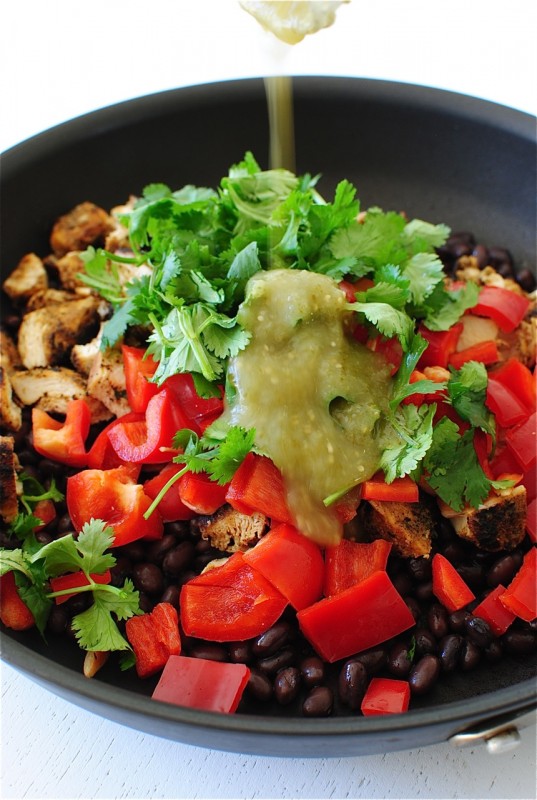 The thing is, this is a ridiculous hot mess in your face. It's seriously delicious. And I hate the word delicious.
But you already know that because seasoned chicken, black beans, red bell pepper, salsa verde, cheese, a huge honkin' spinach tortilla so gawgeously pan-crisped all over. You have to pan-crisp it or else your house will be haunted by cave crickets for all eternity.
Have you SEEN what cave crickets look like? Terrifying. Don't google image them at bedtime.
Something else not to google image at bedtime? Tonsil stones. Don't.ever.do.it.
You know what, I added the sour cream because it's just the only thing that made sense to me. I can't not listen to my soul fairies, you know.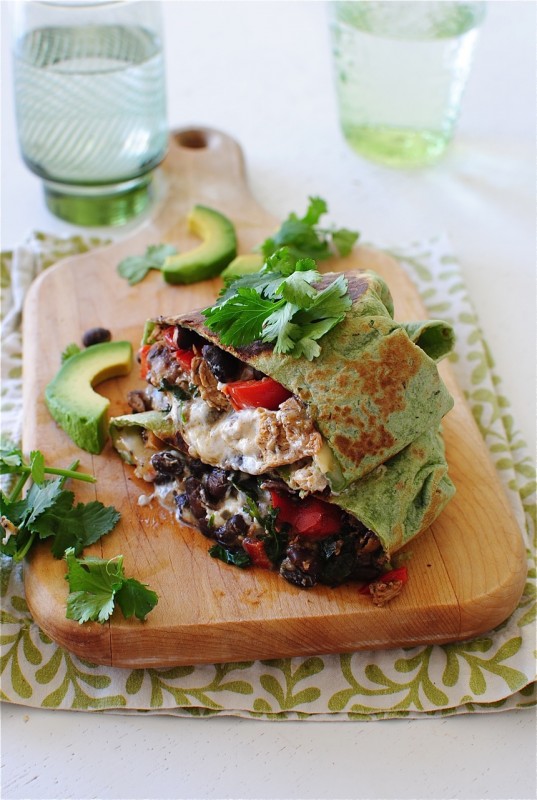 Now that I'm looking at this again I think it looks awesome. Okay bye.
Salsa Verde Chicken and Black Bean Burritos:
What it took for 4:
* 1 tsp each: cumin, chili powder, garlic powder, dried oregano, poultry seasoning
* 1 pinch of salt and pepper
* 1 Tbs. extra-virgin olive oil
* 1 pound chicken breast
* 1 (14.5 oz) can of black beans, drained and rinsed
* 1 red bell pepper
* 1/2 cup cilantro leaves
* 1/2 cup jarred salsa verde (or canned, or homemade!)
* 2 cups shredded pepper jack cheese
* 4 large spinach tortillas
* sour cream (a dollop per burrito, if you want. optional!)
* sliced avocado
Mix all the spices in a small bowl, including the salt and pepper. Toss with your fingers. Season the chicken on both sides with the spices.
Heat the oil in a large sauté pan over medium-high. Add the chicken and sear on both sides for about 4 minutes, until the chicken is cooked through. Remove from the pan, let rest for 5 minutes, then give it a dice.
Back in the pan add the diced chicken, beans, red bell pepper, most of the cilantro and the salsa verde. Toss to combine and warm through. Taste it. Need a pinch of salt? Maybe a squeeze of lime juice?
Evenly divide the mix among 4 spinach tortillas. Top with 1/2 cup (each) of the cheese and a dollop of sour cream, if you want your burrito to look horrible.
Roll up the burrito and place it back in the (cleaned) skillet and brown the tortilla all over, just a couple of minutes total.
Serve with remaining cilantro and slice avocado!
I should have added more sour cream.