Are you March Madnessing?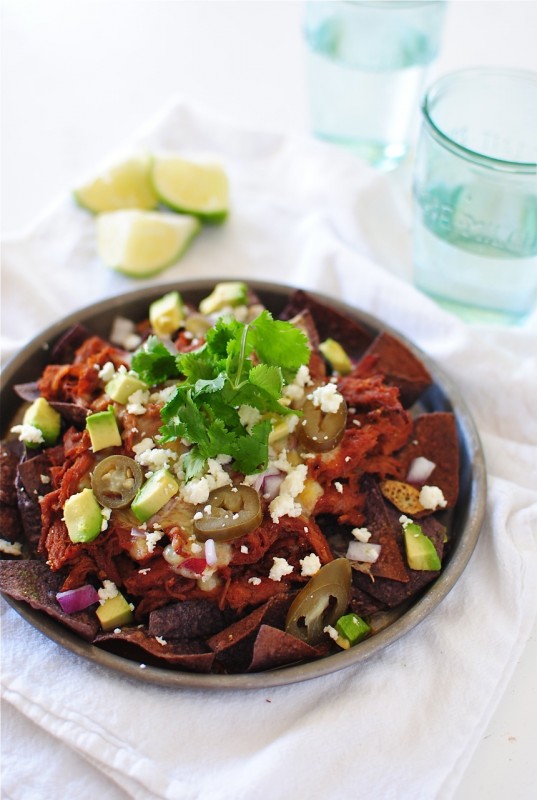 I think I still am. Which is weird for me because I'm totally not into sports.
Unless you count ping pong and coffee creamer flipping.
WHAT, there is a real art there, you guys.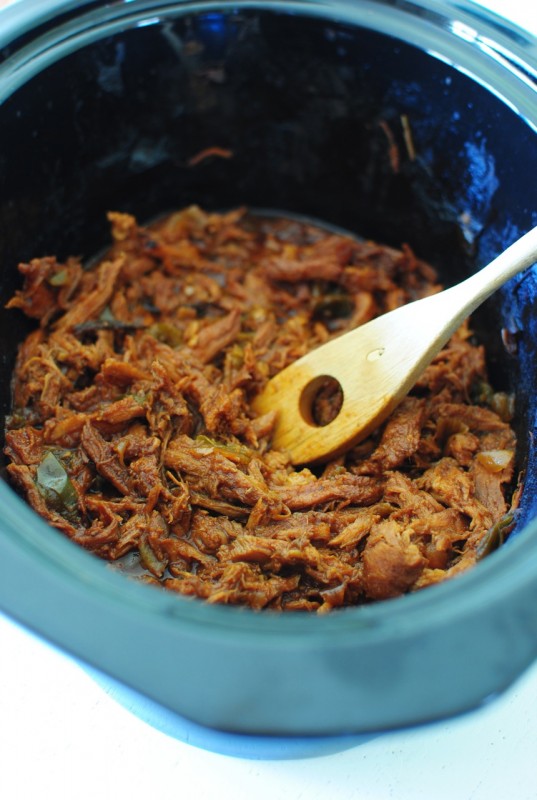 The teams that we were rooting for are all basically done. Judge Judy would be so mad at me for saying "basically." She'd go, "NOT BASICALLY. BASICALLY IS A FILLER WORD." I really like Judge Judy. I want to touch her hair.
March or no March, madness or no madness, Judge Judy or no Judge Judy, you BASICALLY MUST make these nachos. Especially if you like BBQ. Because all you're doing is dumping a bunk ton of bbq sauce into a dang crock pot with some meat and veggies. It's basically madness.
MADNESS I TELL YOU.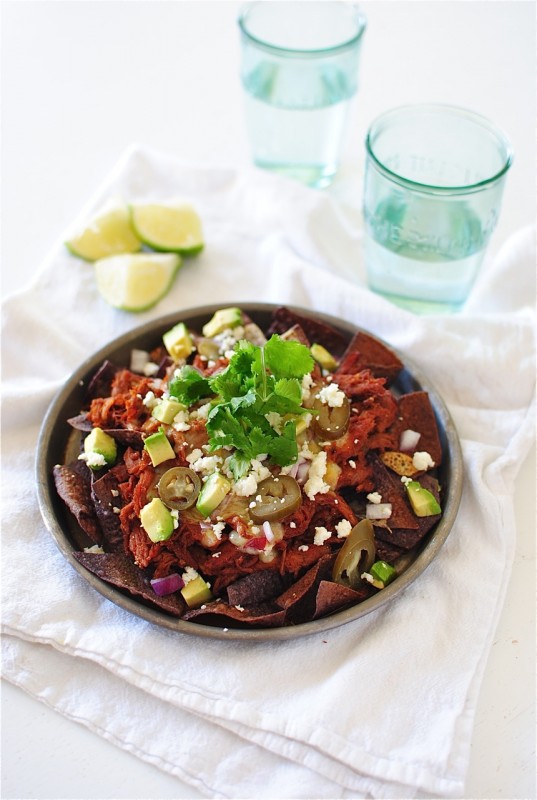 Shredded BBQ pork on top of blue corn chips and melty cheese. Did I mention that's what we're doing here? Nachos. It's total sports food! Even if you're not into the basketballs and only care about the sport of hand to BBQ pork nachos to mouth, Judge Judy basically sentences you to a life with nachos, no chance of parole.
She probably hates nachos.
But I don't.
SLAM DUNK, FACE.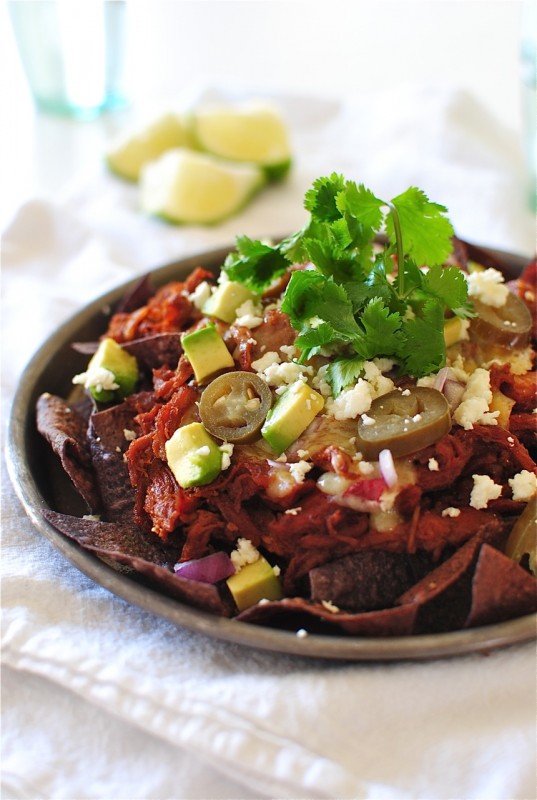 Tastiest prison sentence ever.
Slow Cooker BBQ Pork Nachos:
what it took for 4:
* 1 1/2 pound pork loin
* 1 cup favorite bbq sauce
* 1 white onion, diced
* 3 cloves garlic, minced
* 1 green bell pepper, diced
* blue corn chips
* 2 cups shredded pepper jack cheese
* finely diced red onion
* jarred jalapeno peppers
* crumbled cojita cheese
* diced avocado
* cilantro leaves
* lime wedges
In a slow cooker, combine the pork, bbq sauce, white onion, garlic and green bell pepper. Let cook on low for 6 hours. At the 4-hour mark, shred the pork with a couple of forks. Taste it. Fall to the floor.
Arrange chips on a baking sheet and top with shredded meat. Sprinkle with pepper jack cheese and broil until the cheese is browned and bubbly.
Serve nachos topped with diced red onion, jalapeno peppers, cojita cheese, avocado, cilantro and a few good squeezes of lime juice. Dear Lord.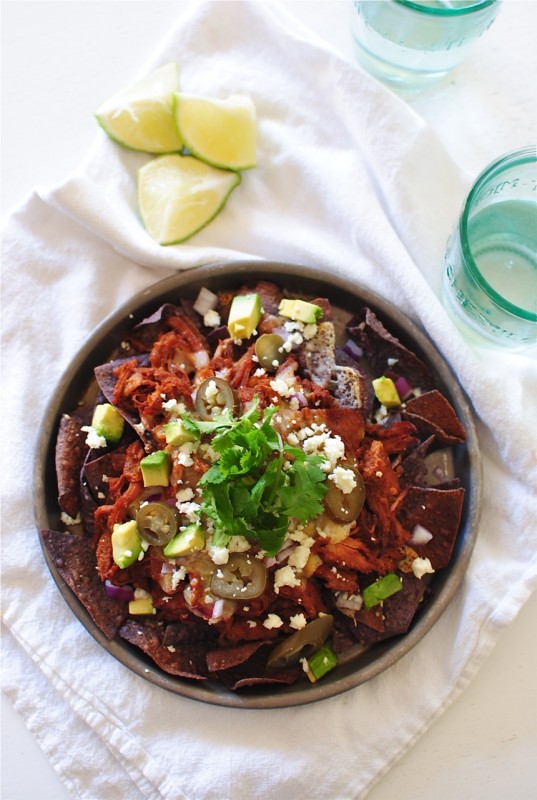 Be sure and squeeze a ton of lime juice on dis because uuuuugh.