Remember when you used to pronounce penne as penny?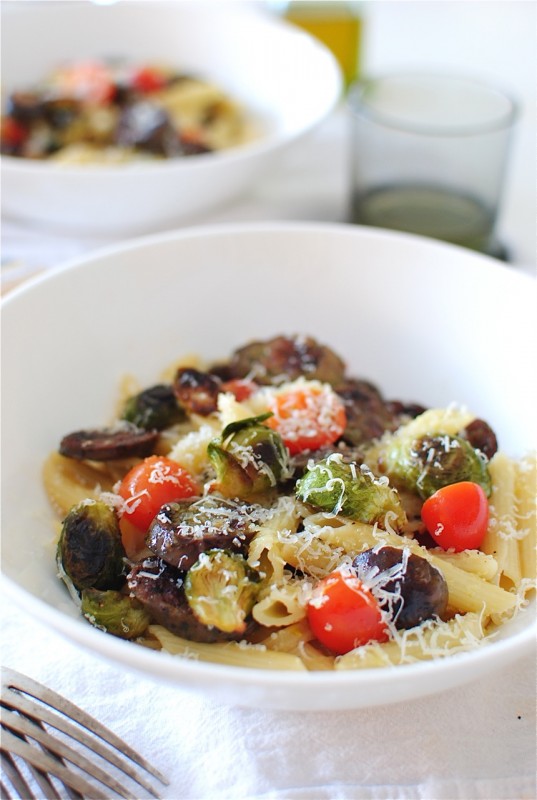 Oh that wasn't you? It was only me? Oh.
But remember when you thought it was actually pronounced pen?
. . . Wait, not you? Just me? Again? Oh.
Well did you know that in actuality it's pronounced pennUHHOOTENANY?
I'm just kidding it's not.
I'm just trying to see how many one-sentence paragraphs I can get away with before you throw me into a lion's den.
And now we know it's seven.
Penne the tail on the pasta?
I'll go ahead and throw myself in that lion's den.
This is the situation: it's Friday. It's cold. You're tired. I'm tired. (Truth be told, my babies only get up for 30 minutes per night, so I'm feeling quite rested and chipper as a dipper! . . . Lion's den?) You need dinner on the TABLUH (I'm saying it like they say Sur La Table) like an hour ago (Actually, is it just pronounced Tab? Sur La Tab? But not like a bar TAB, but more like TUB? Teb? . . . Where's a penne to sign for my tab? . . . Right, lion's den.)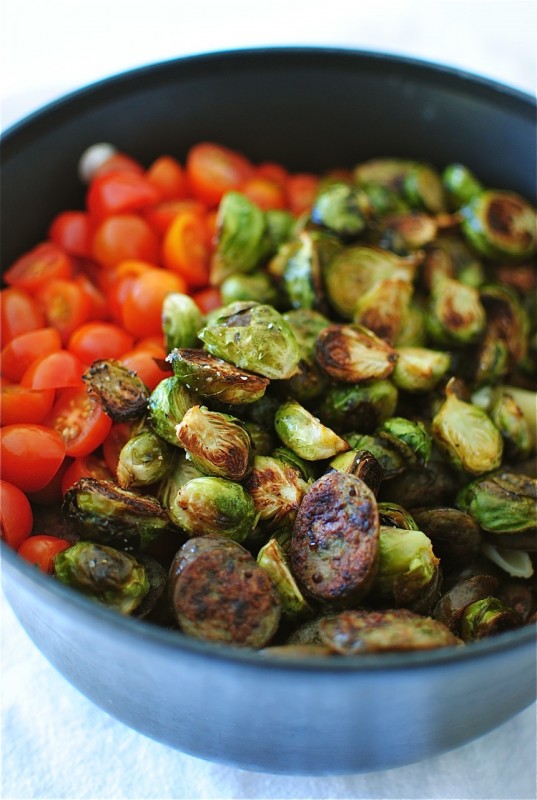 Roast some brussels sprouts. Done.
Sauté some pesto flavored chicken sausages. Finito.
Boil some PINNAY PAWSTUH.
Throw in some cherry tomatoes, some fresh parmesan and skip to your frickin' lou, man. Dinner. Dinne. Denne.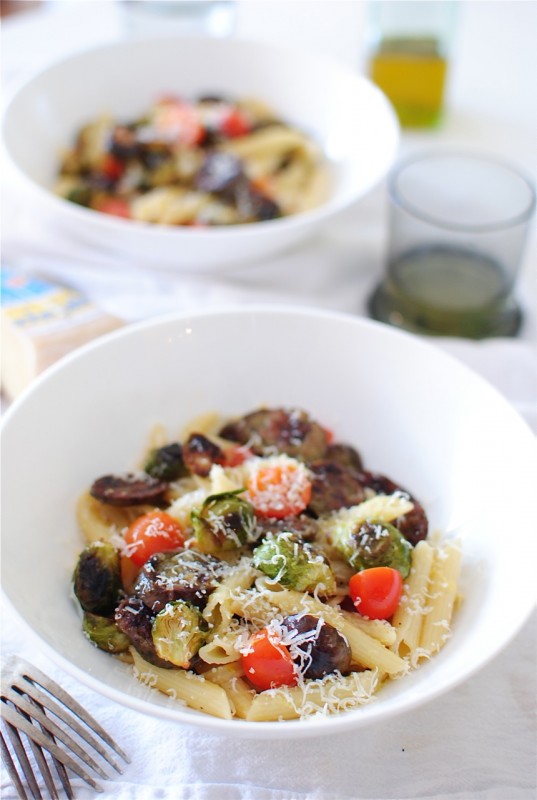 Oh! Penne for your thoughts?
Lion's den. K.
Penne with Roasted Brussels Sprouts and Pesto Chicken Sausages:
What it took for 4 to 6:
* 1 pound penne
* 2 Tbs. extra-virgin olive oil, plus more to drizzle at the end
* 1 pound brussels sprouts, sliced in half
* 2 cups cherry tomatoes, halved
* 4 pesto chicken sausage links (or your fave flavor), sliced into 1/2-inch pieces
* salt and pepper to taste
* freshly grated parmesan
Preheat the oven to 450.
On a rimmed baking sheet, toss the brussels sprouts with the olive oil and a good sprinkling of salt and pepper. Roast for about 30 minutes, or until softened and gorgeous. And roasted.
In a large wide skillet, sauté the sausages on a medium-high heat until browned on both sides, about 7 minutes.
In the meantime, cook the pasta in boiling water until al dente. Drain all but a cup of the pasta water.
In a large bowl, toss the penne with the roasted brussels sprouts, chicken sausages, cherry tomatoes, reserved pasta water, a pinch of salt and pepper, and another good drizzle of oil.
Top with fresh parmesan, duh.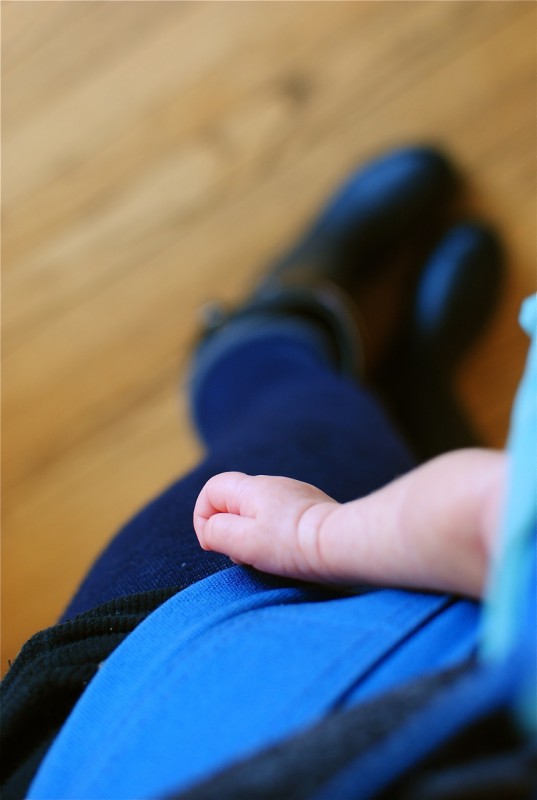 Serve with baby fingers.