Meatless Monday! By total accident.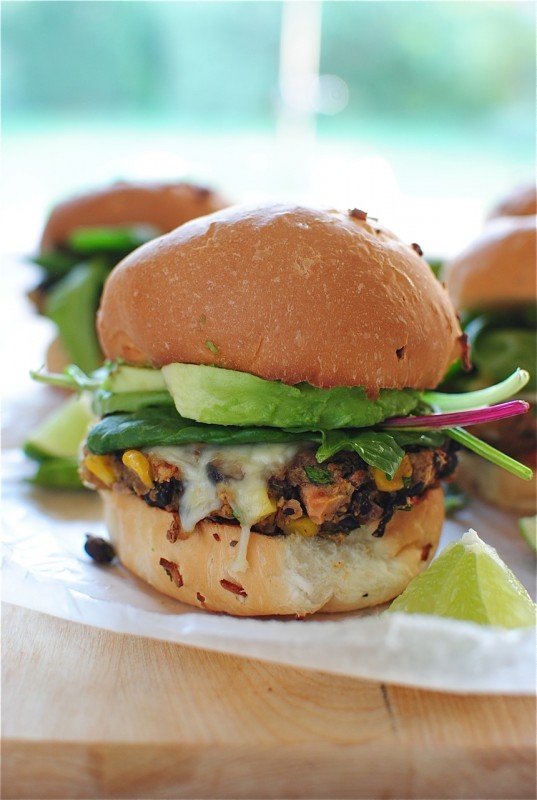 Before we begin, I'd like to point out my jankidy jank pregnant woman avocado slices. Rugged, jagged, burning rebels in their own form. I didn't even care to make them pretty. But you know what? My feet and legs and back and pancreas hurts, so we get James Dean avocado slices. And I'm okay with that.
Speaking of, we bought a new car! A super fly 2014 Subaru Outback. It's sooo pimp. Has a moonroof (do you know the difference between a sunroof and a moonroof? I got learnt this weekend), that rear view camera thing that lets you see how close you are hitting a squirrel and scoring 50 points, a nice stereo system, and all kinds of other dudely things that I can't describe. Or pronounce. It's freaking sweet. And I'm totally nervous to drive it. Sadly the first trip I'm taking in it today is to the vet with my sick dog. But that's another story.
Gah, this post is all over the place.
Black bean burgers!
What makes these extra spreshull is the dollop or 40 of chipotle spread I added. Nothing I made from scratch, just a jar of sandwich spread I add to little things here and there for pizazz and jazz hands. Pijazz hands?
Oh gosh how did that get there? Oops. My apologies.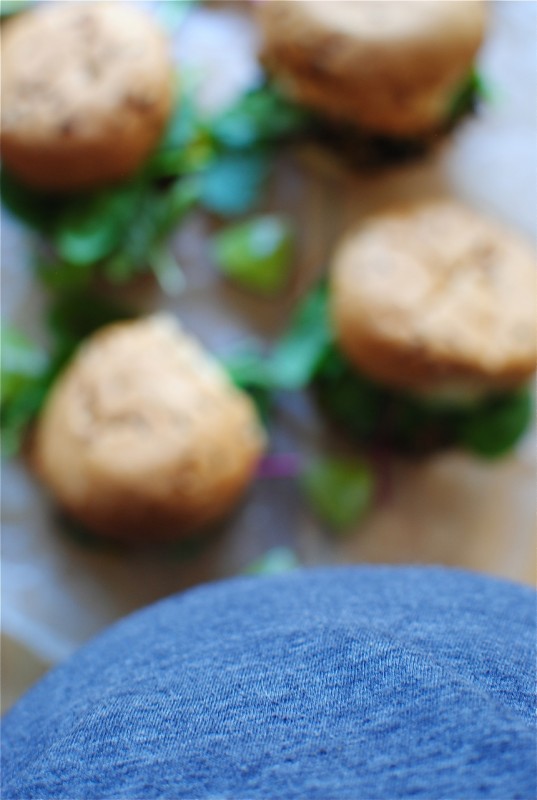 Another bonus, these are baked. Baked in the oven with melty pepper jack cheese all over the place.
AND, I didn't even talk about the corn, the SMOKED chopped almonds and the cee-lan-tro. Hot diggidy  . . . burger.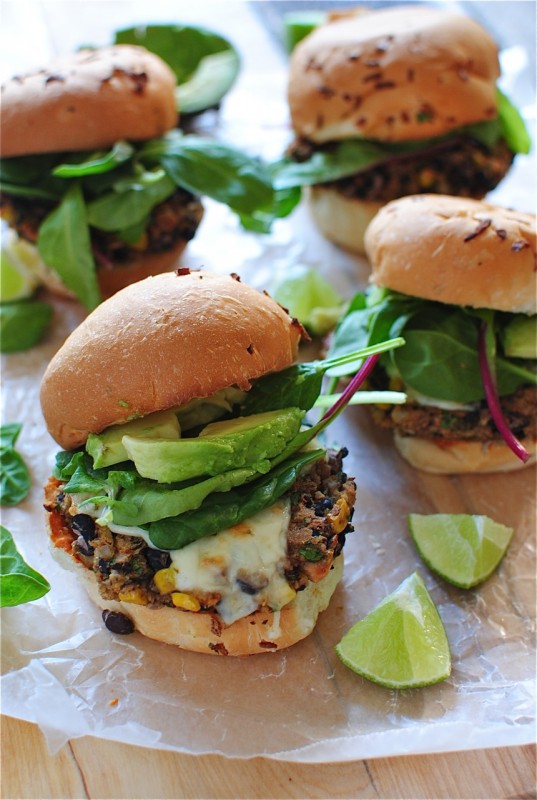 James Dean burgers. I can do this.
Chipotle Black Bean Burgers:
What it took for 4 burgers:
* 1 (14.5 oz) can of black beans, drained and rinsed
* 2 Tbs. minced white onion
* 2 cloves garlic, minced
* 1/4 cup smoked chopped almonds
* 1/2 cup frozen corn, thawed
* 1/3 cup chopped cilantro
* 4 Tbs. jarred chipotle spread, divided
* 1 egg
* 4 sliced pepper jack cheese
* 4 onion buns, split and lightly toasted
* mixed greens
* sliced avocado
* coarse salt, to taste
* lime wedges, for serving
Preheat oven to 425.
In a large bowl, add the beans and lightly mash with a fork. Add the onions, garlic, almonds, corn, cilantro, 2 Tbs. chipotle spread, egg and a small pinch of coarse salt. Mix to combine.
Using your hands, equally form the mixture into 4 patties. Arrange on a lightly oiled baking sheet and bake for 10 minutes. Carefully flip, add the cheese and bake for 8 to 10 more.
Spread the remaining chipotle spread on the bottom of each toasted bun and serve with greens, avocado slices and fresh lime wedges!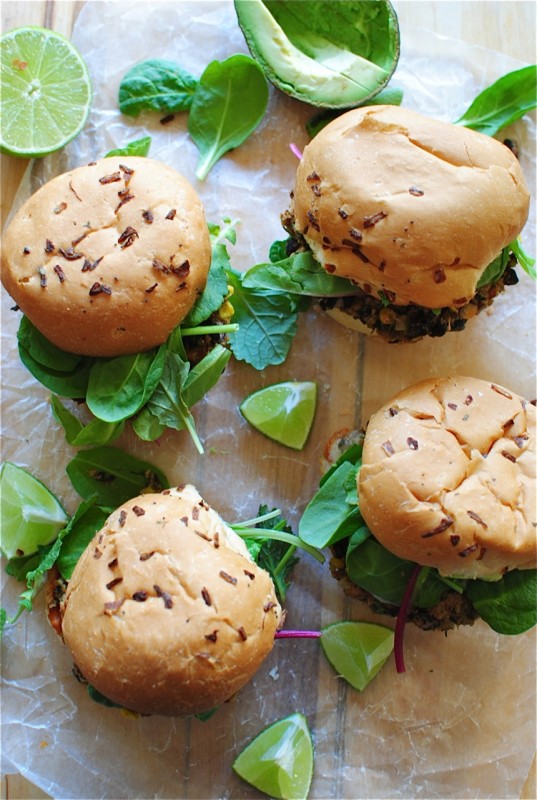 Saddle up.