Have you ever wondered what it's like to ride on the wings of a Bald Eagle through the majestic mountains of Yosemite at the break of a crisp spring dawn?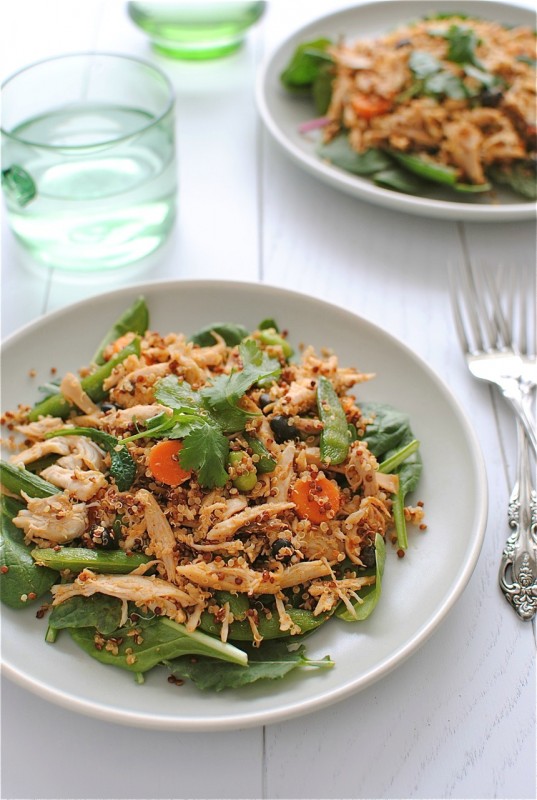 Oh gosh me either, are you kidding? I'm so not a risk taker. But I can imagine that eating this Tex-Mex Chicken Quinoa salad comes somewhere pretty.dern.close.
What am I even saying to you. That makes NO sense at all.
It'd be more like Yellowstone.
I'm gonna be honest with ya. I have no stories for you today. I'm all dried up. It's like a frickin' barren wasteland up there. I think I just saw a tumbleweed . . . tumble by.
Actually, I do have something to say. See this dude in the picture right here? Two things:
1) I sure do dig him.
2) It's our 8-year anniv today. Or as we've been saying since JT made his 5th hosting appearance on SNL, AVERNERSARY. I'm sorry, but Monica and Chandler champagne? I die. I die.dead.gone.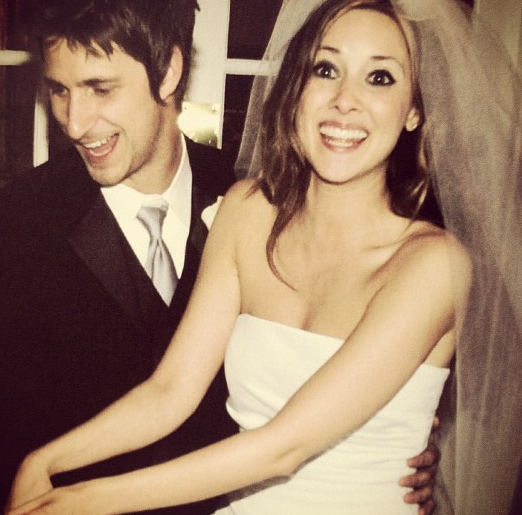 Look at my face. I think I just said, "This cake just goosed me!"
I seriously can't believe this guy digs me.
Here's that Cheeeecken Quinoa Majestic Mountain Eagle Wings Salad!