Kiss me, I'm  . . . hyper?
Wait, that's not it.
Actually, my maiden name is Blann. Might as well be O'Blann, right? O'Blann of the Thistle and Shamrock. O'Blann and the Four-Leaf Clovers (that would be my band). O'Blann's dancin' her fifth jig out there, lassie! Top of the morning to her face!
So yeah, I gotz some Irish in me. Too legit, lads. Oh, now you can kiss me!
Yeah you don't have . . . we can move right alo . . . yes I'm truly sorry.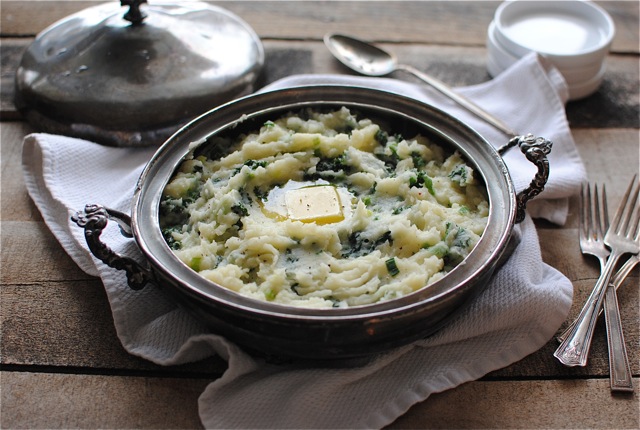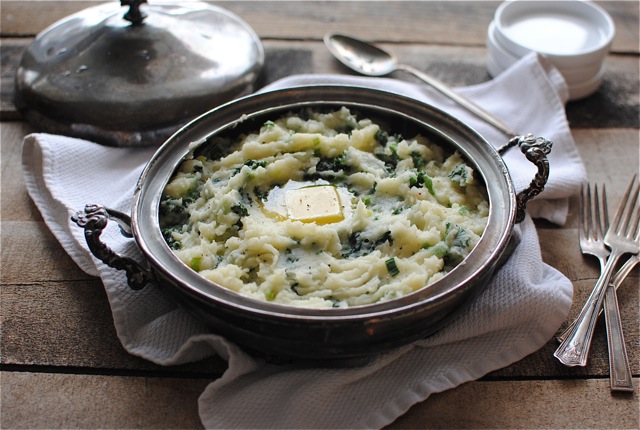 Hey look at this colcannon!
Have you ever colcannoned? It's basically mashed potatoes (awesome), with an entire bunch of kale and scallions (diggin'), and like, 500 pounds of butter in it (I'm shutting the front door). And to top it off, literally, another pat of butter right smack dab in the center. Why is life so marvelous?
And theeeeeeeen we have the slow cooker corned beef.
First of all, I'm obsessed with the word corned. It reminds me of watching Beavis and Butthead last week I MEAN in high school and giggling my life off. Yes, I'm a gross, disgusting 12 year old boy. Now you REALLY don't want to kiss me, huh?!
Why do I keep bringing this up?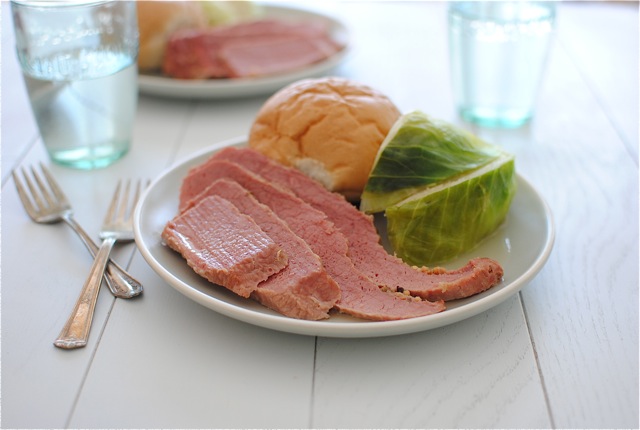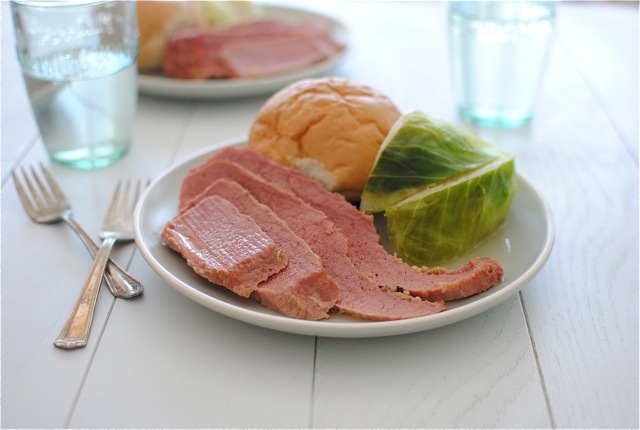 Before you run for the hills of Ireland, you're more than welcome to peep these two recipes, if you want.
And we can forget about the whole kissing thing, right?
The Colcannon one would be right here.
We're totally cool, right?
And the Slow Cooker Corned Beef one is right here.
We're okay? No sweat? Should we kiss and make u – CRAP.