Where there's a shell, there's a sway.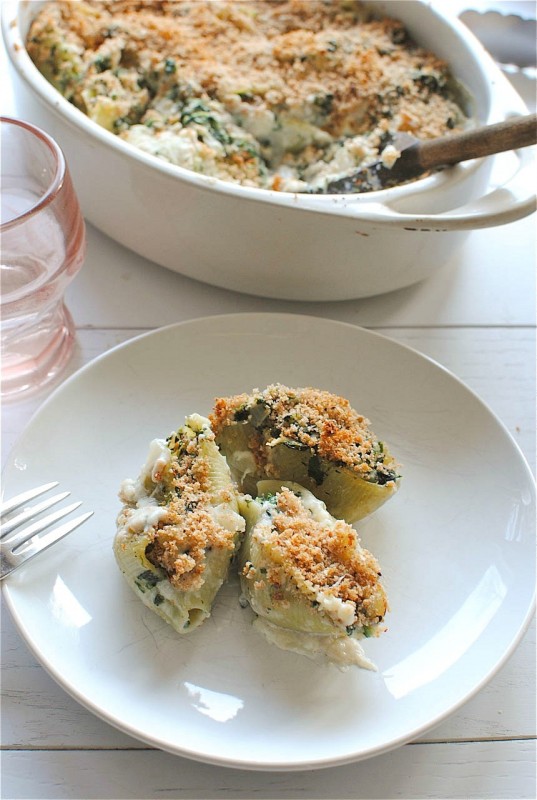 You know like, once you realize there are shells involved in mouthal consumption activity, you sway that way? Like, towards the shells and away from say, regular pasta or a sandwich? You sway towards the shells? The shells in which you sway towards? The shell swaying? Oh! Let's start a band called the Shell Swayers. I'll play bass.
We could sing folksy trios about whole wheat breadcrumbs made of English muffins, fluffy parmesan cheese and spicy flakes of red pepper.
We could perform epic rock ballads about roasted garlic and nutmeg scented cream sauce.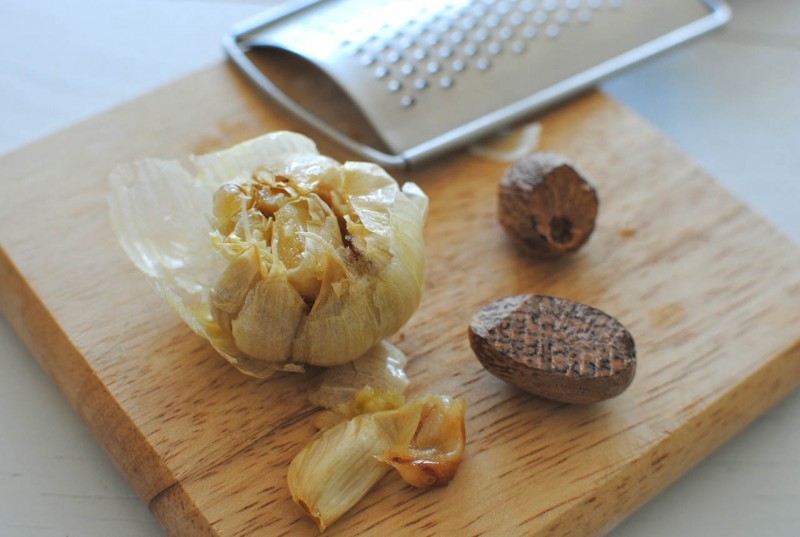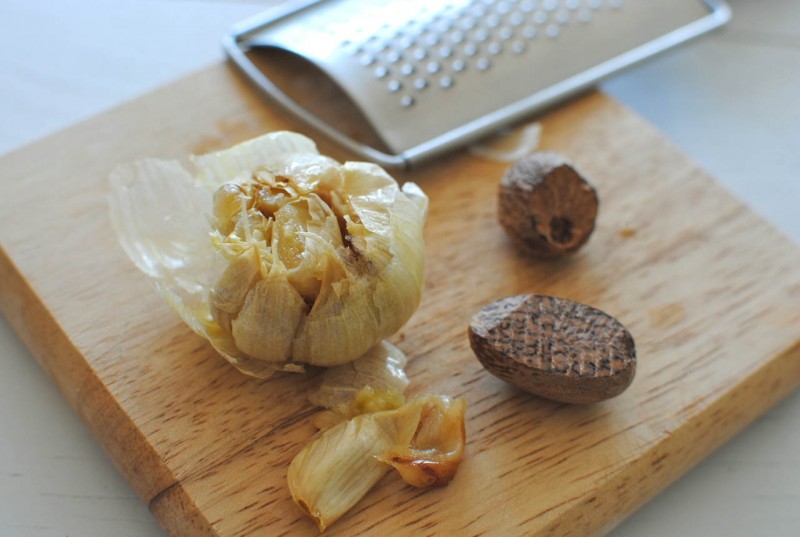 We could hold the microphone sideways at the edge of the stage and rap with a sexy, suave swagger about flaky tuna fish and thawed spinach.
We could sit on old wooden stools with banjos and tambourines and yodel-ay-hee-hoo about mixing the cream sauce with the tuna fish and thawed spinach.
We could stand in a single line wearing red and white-striped vests and hats and barbershop quarter the shell out of what it's like to arrange the little birds in a baking dish covered with the rest of the roasted garlic cream sauce.
We could hover over our space guitars with our hair hanging in front of our faces and thirteen amps stacked behind us as we hum buried vocals under a wall of shoegazer sound about topping the dish with the remaining breadcrumbs.
And for our encore, we smash all our gear on stage and sit in a little circle and pass around a huge honkin' thing of these creamy dreamy stuffed shells.
But we don't offer any to the audience because you guys we don't know who has the Hep C, I mean right? Can't be too careful out there on tour. It's a rough scene.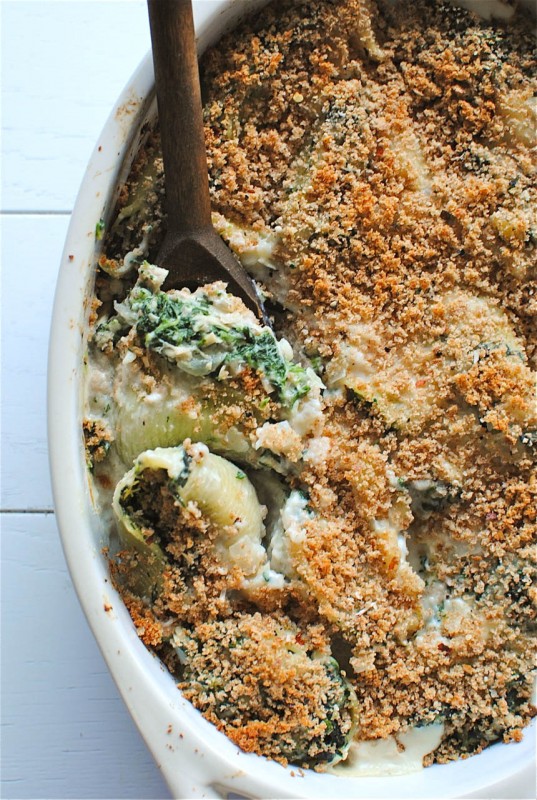 Or wait! What about the Shell SLAYERS?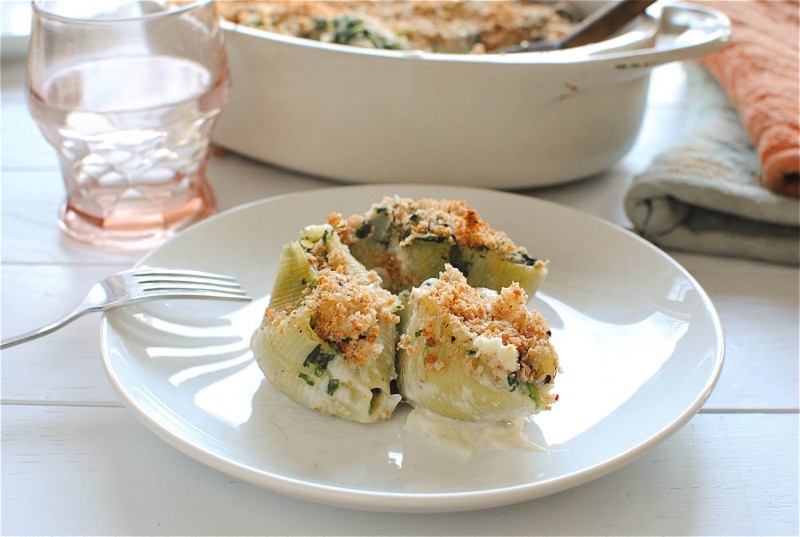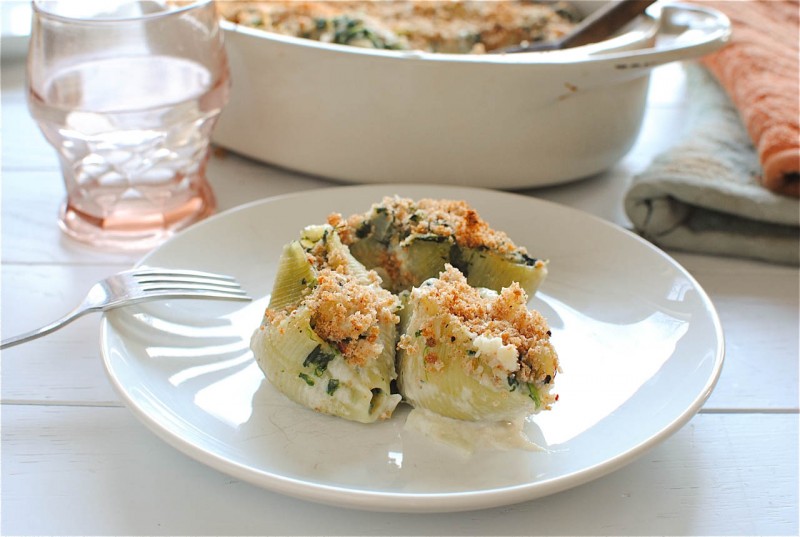 We're going to be so famous I can already feel it.
Tuna and Spinach Stuffed Shells:
(adapted from my bestie Laura)
What it took for 4:
* 1 head garlic
* 4 Tbs. extra-virgin olive oil, divided
* 1 small white onion, diced
* 1/4 cup all-purpose flour
* 4 cups milk (I used reduced fat and it was fine)
* 1/2 tsp nutmeg
* 1 whole wheat English muffin, torn into chunks
* 1/4 cup freshly grated parmesan
* 1 pinch crushed red pepper flakes
* 1 (10 oz) package frozen spinach, thawed and brutally squeezed of any excess water
* 2 (6 oz) cans tuna in water, drained
* about 20 jumbo pasta shells, cooked and drained
* coarse salt and pepper to taste
Preheat your oven to 450.
Slice the top off the garlic head, place it in a small piece of aluminum foil and drizzle a Tbs. oil over it. Wrap it up and roast in the oven for 30 minutes. Once roasted, set aside to cool while you start dinner.
Lower the oven heat to 375.
Let's start with your topping. In a food processor, add the torn English muffin, parmesan, crushed red pepper and a pinch of salt and pepper. Blitz her good until you get breadcrumbs. Would ya look at that. Now, take half of this mixture and transfer it to a larger bowl.
Bring the remaining 3 Tbs. oil to a medium high heat in a large pot. Add the onions and sauté until they start to soften, 6 to 8 minutes. Add the flour and whisk it good, until it starts to brown and not be so . . . floury, about a minute. Then slowly add the milk, whisking constantly until it's smooth, thick and glorious, between 5 and 10 minutes. Remember that roasted garlic from earlier? Go ahead and squeeze the cloves out of their skins, give it all a rough chop and toss it into the sauce. And go ahead and add the nutmeg and a good pinch of salt and pepper. Oh my.
To the bowl with the breadcrumbs, add the thawed and drained spinach, tuna and half of the creamy sauce. Stir until it's well combined. Taste it at this point. Throw in some salt? I'm thinking so.
Fill each cooked shell with the mixture and arrange in a 9 x 13 baking dish, or something around 2 quarts. Mine was kind of oval, so it was more like a curvy 4 inches by another curvy 10 inches or so. And none of that made sense.
Pour the remaining sauce over the shells, and top with the remaining breadcrumbs.
Bake this baby until bubbly and the top is golden brown, about 30 minutes or so.
Have you ever seen anything more wonderful?
No. No you have not.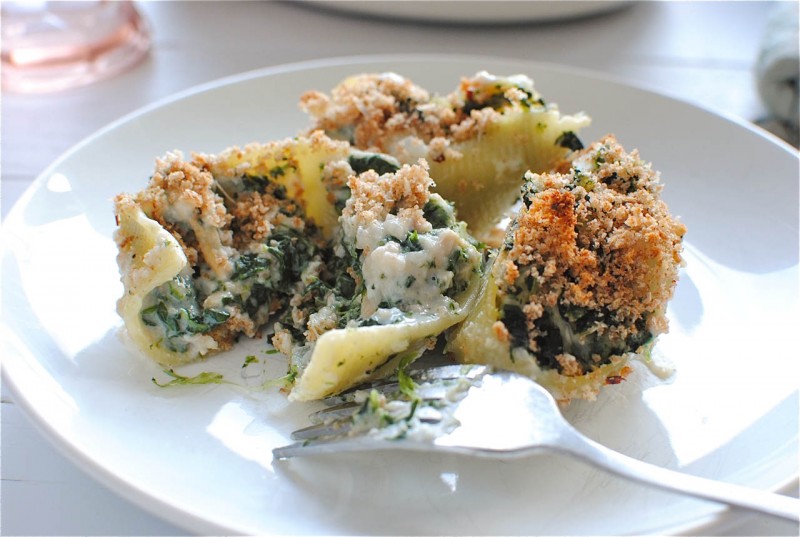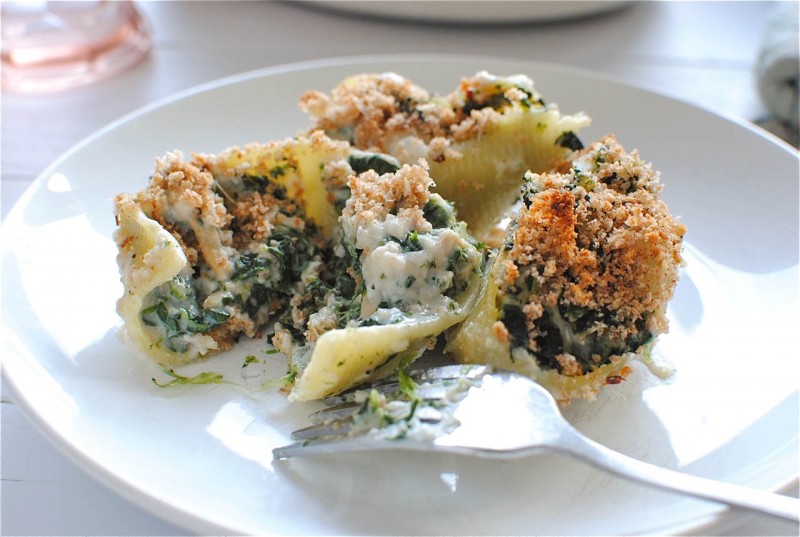 Now holding band auditions via Vine.