Guess what mama brought to the party.
Ew I don't even know why I said that.
Oh wait! Yes I do, I'm a nerd.
Anyway, guess who has a 3rd dessert on her blog?! Meeee! Weeee! Yaaaay! Hooraaay! Confettiiii! But maybe pick it up after you've thrown it all on the floor? Especially if any gets behind that chair in the corner because it's just a flippin' pain to clean later on. See what I mean? Yeah. Maybe I should put the chair somewhere else but ehhh, whatever. It's not like I'm Nate Berkus or something, HAAAA. I'll grab the vacuum in a sec.
The point is, I baked a cake!
AND, okay –  I don't wanna toot my own horn, buuuuut this is totally my own creation. As in, no recipe adaptation. As in, completely made it up. As in, had no idea what I was doing with baking powder and eggs and flour and liquid ratios and it made me sweaty and it actually worked and I cried for 13 hours.
Toot toot?
What I DID do was Wiki the origin and meaning of the beloved pound cake, and it told me that back in the olden days it meant a pound of everything. Like, a pound of flour, a pound of sugar, blah blah blorb. BUT if you kept the ratios at 1:1:1:1 it should totally work out. Ummmm okay, Wiki wizard.
So I scaled it way back, added some strong coffee and a dash of cayenne, parted its hair down the middle, kissed its forehead (what is she even talking about?) aaaaaand . . .
Red Rover, Red Rover, send the whole dang thing over.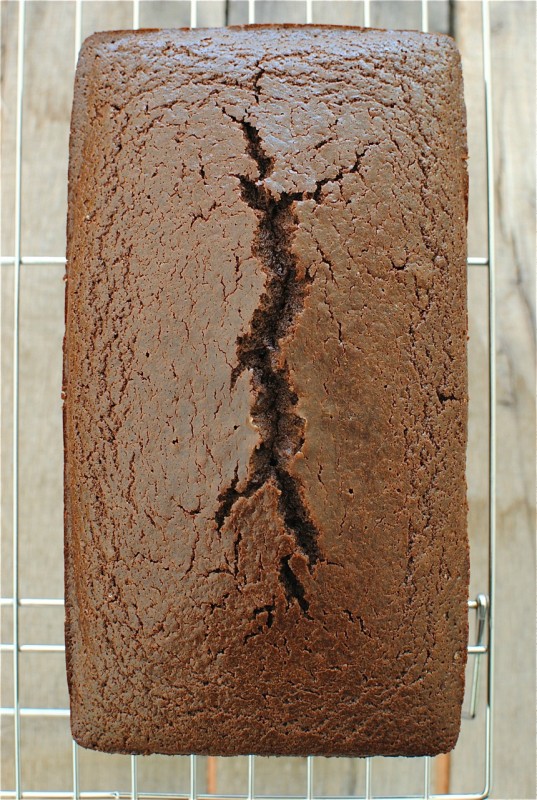 Every time I look at that photo I can't help but think of the scene in Superman when Lois Lane's car gets sucked down into the earthquake. Do you know what I mean? Except my mouth wants to get sucked down into this cakequake and never be rescued. Ever.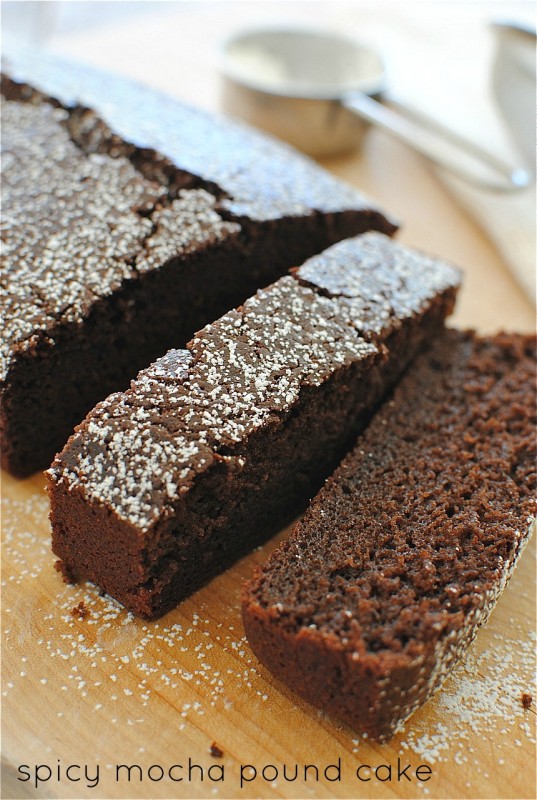 I took this pound cake to a party one evening and used my friends as my focus group. But I kept calling them my focus group so they pretty much wanted to stab me by minute three.
Their comments:
"I love how this is light AND dense at the same time. It's like science or magic or something."
"Hey this cake just goosed me!"
"So this cake is for me, what are the rest of you having?"
"Can I sew a slice onto my tongue so it can live there forever?"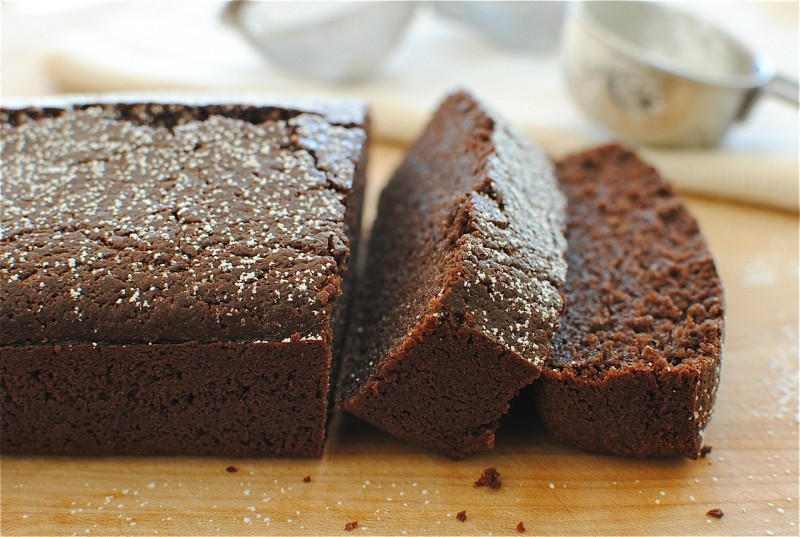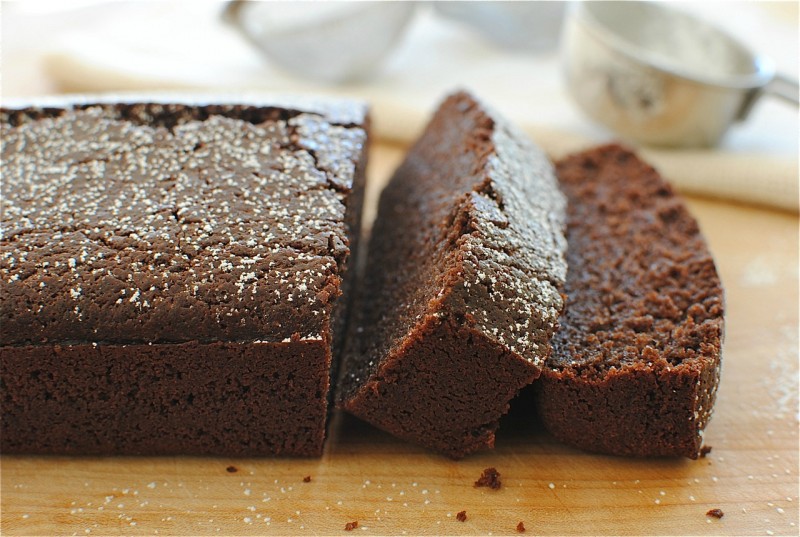 Let's eat some cake already.
Spicy Mocha Pound Cake:
What it took for a 9.25 x 5.25 loaf pan:
* 1 cup sugar
* 1 stick butter, cut into pieces
* 2 eggs
* 1/2 cup milk
* 1/2 cup strong coffee
* 1 tsp real vanilla extract
* 1 cup flour
* 1/2 cup cocoa powder
* 1 tsp cayenne
* 1 tsp baking powder
* 1 pinch salt
Preheat oven to 375.
In a standing mixer, cream the butter and sugar. Once creamed, add each egg, one at a time, until creamy and silky.
Pour the milk, coffee and vanilla extract into the mixture and give her one more good whirl, just to get it all good and mixed.
In a large bowl, sift together the flour, cocoa powder, cayenne, baking powder, and the small pinch of salt. For the heck of it, sift it a couple more times, just to be the good little baker that you are.
Pour the wet ingredients into the dry ingredients and fold fold fold and whisk whisk whisk until combined and smooth like a dream.
Pour mixture into a lightly greased and floured loaf pan. Bake for 50 minutes, or until a toothpick comes out clean. Start checking at the 40-minute mark.
Let cool about 10 minutes. HAAHAHAH, right.
Garnish with a nice chocolate sauce or powdered sugar. Slice and inhale all of it at once and never look back.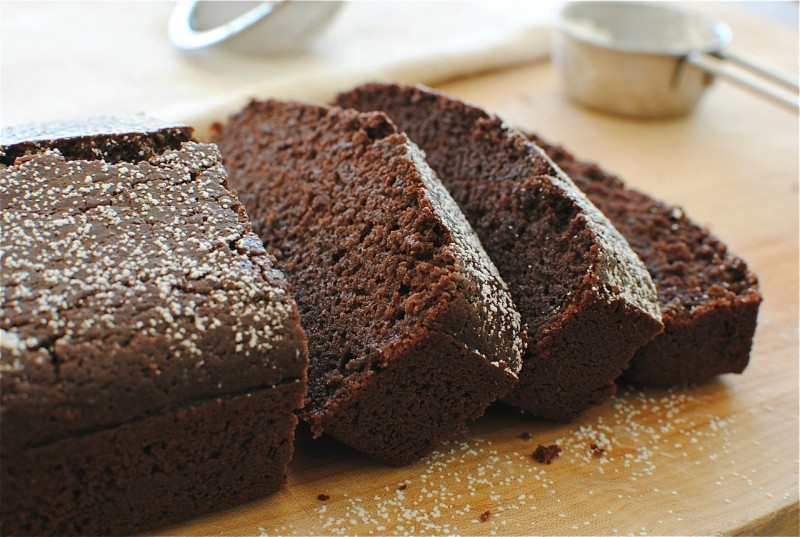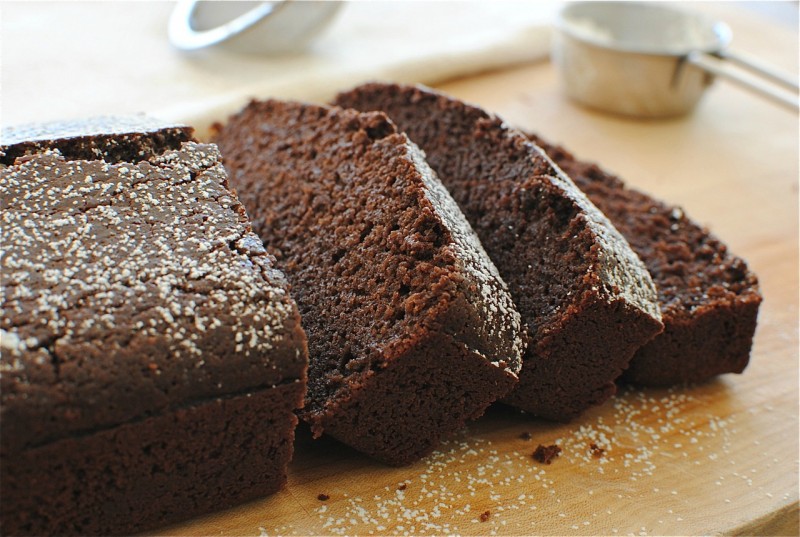 Okay now let's throw some more confetti!