Last time I'll eeeeeever ever ever ever ever mention Thanksgiving or turkey or taters or leftovers or gobble or gibble or gooble or geeble, I swear it!
Not really though on the gobble through geeble part.
Oh! Let's start a jam band called Gobble Through Geeble. I'll play banjo. And wear a hemp necklace.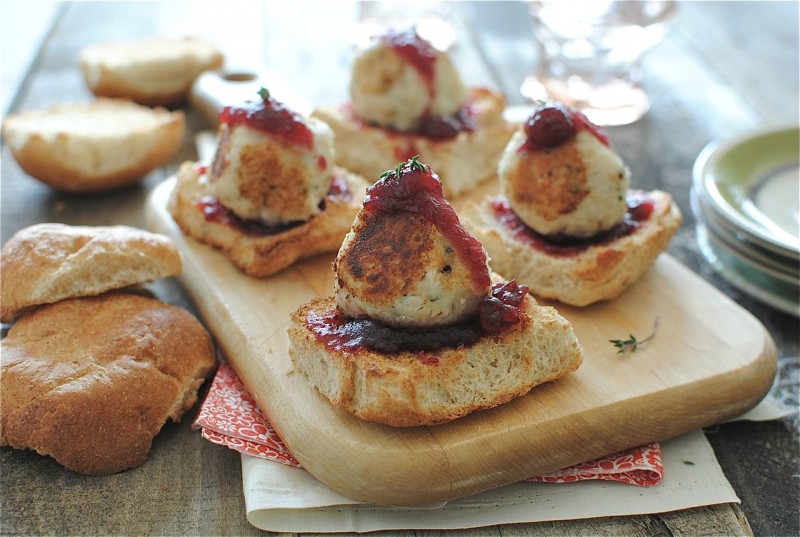 Have you started Christmas shopping yet? Oh man, my little fingers clicked their cyber faces off yesterday.
Oh! Let's start a punk band called Cyber Faces Off. I'll play bass. And wear a chain wallet.
AND we got our Christmas tree up, hooray. And then listened to Peggy Lee's Christmas Carousel 15,000 bajillion times because you just don't mess with tradition and ancient folklore of the underworlds.
Oh! Let's start a new age band called Tradition and Ancient Folklore of the Underworlds. I'll play keyboards. And wear a crap ton of velvet.
AND you've X'd out.
For the two of you who stuck around, here's one laaaaast idea on what you can do with the laaaast bit of leftovers you might have – Turkey Tater Sliders.
Oh! Let's start an indie band called Turkey Ta – wait, hello?