Sooo, does a white plush robe, a broken wooden spoon, and my guidance towards little green lentils into a pot make me a shepherd?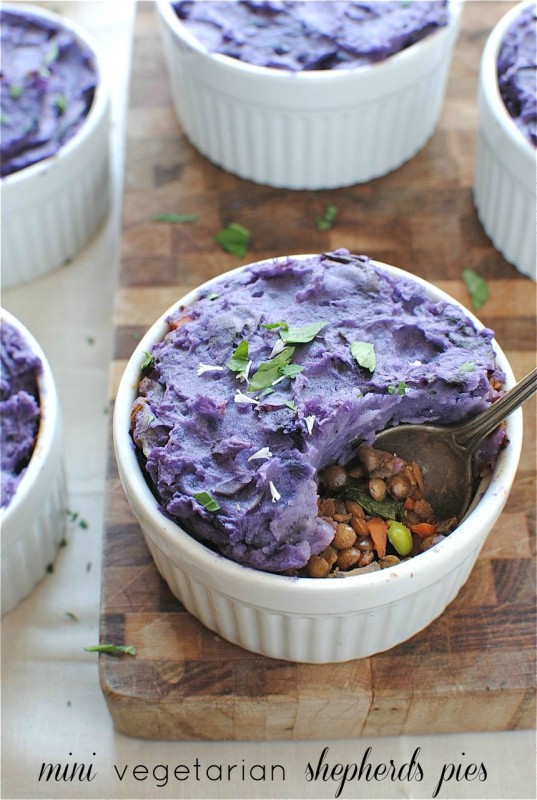 Hey, I just drove 14 hours all by my lonesome. I'm a little delirious in the membririous.
I made these mini lentil sheps last week before I left for Arkansas and I'm still wishing they doth grazed the pastures of my pie hole.
Get it? Pie hole? Mouth? Shepherd's P – yeah okay.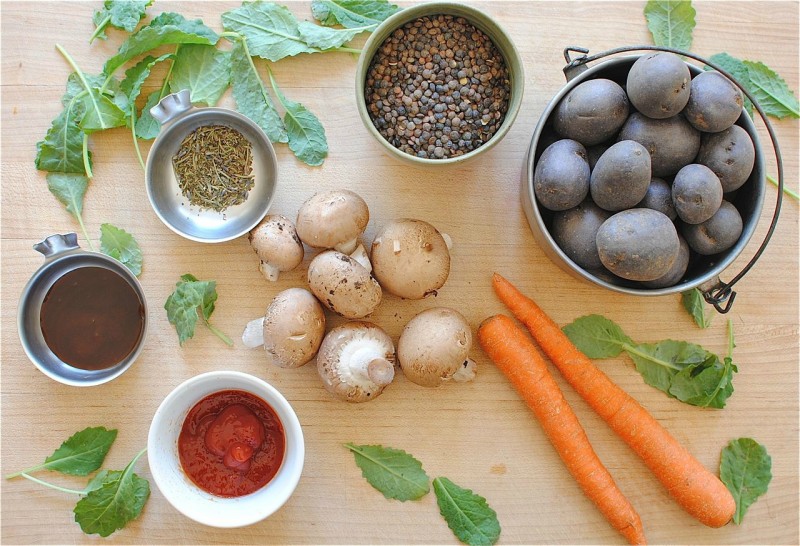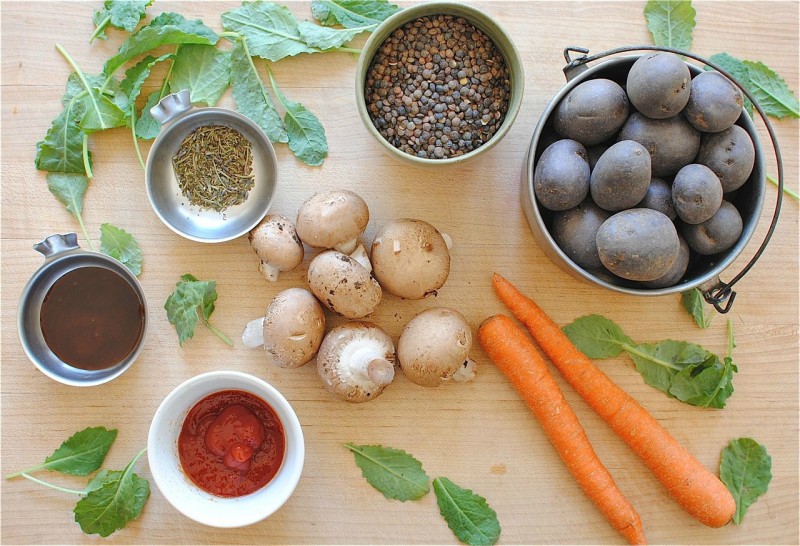 Ya know, now that I think about it, these pies are kind of like a mullet. No, just hear me out. We've got business in the front, with healthy stuff like lentils and kale and mushrooms and carrots and peas. (omg with herbs and ketchup and worcestershire sauce. can I get a whut whut.)
And then we have . . .
A party in the back! Er, or top. Business underneath and a party on top.
PURPLE POTATOES. It's like a Barney grenade was set off in this.
You're like, "Dude you seriously need rest."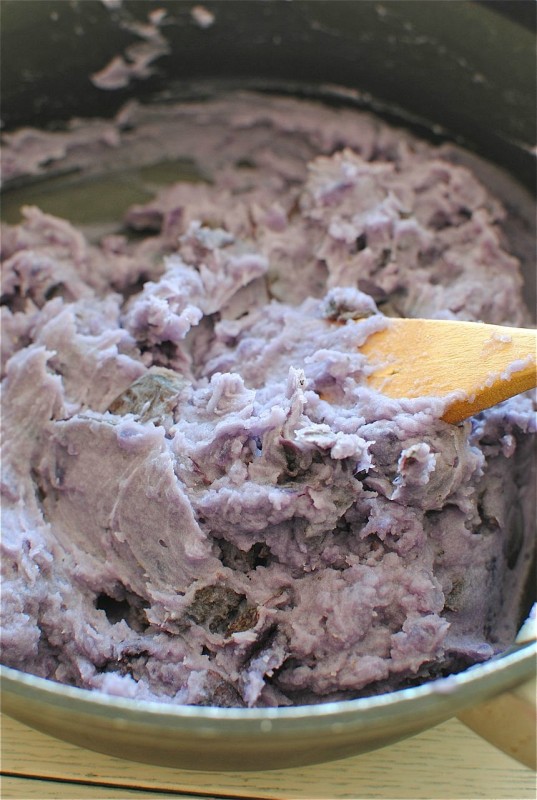 Mullet food! That's what I'm deeming these. A shepherd with a mullet in a Barney costume, leading his lentils through the pastures of stomachs all across the land.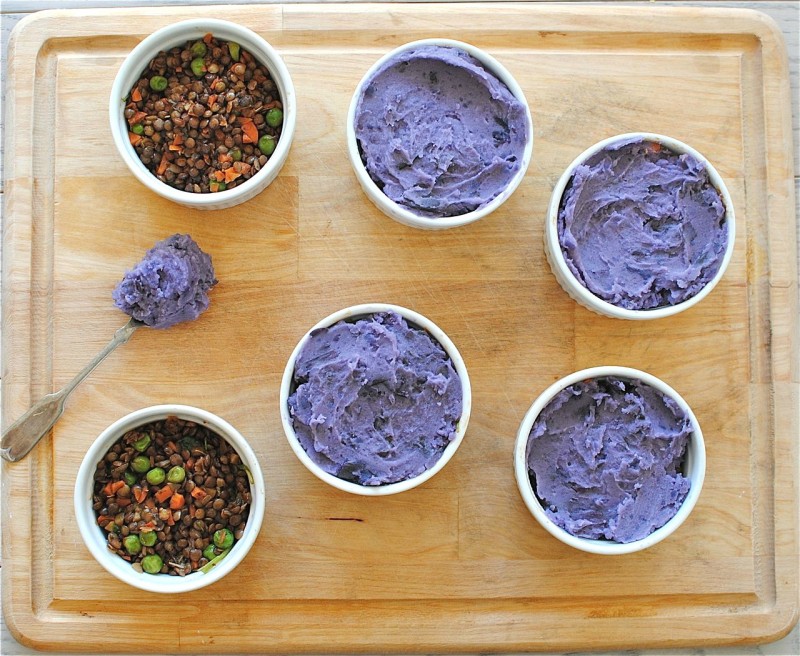 Maybe I do need that rest.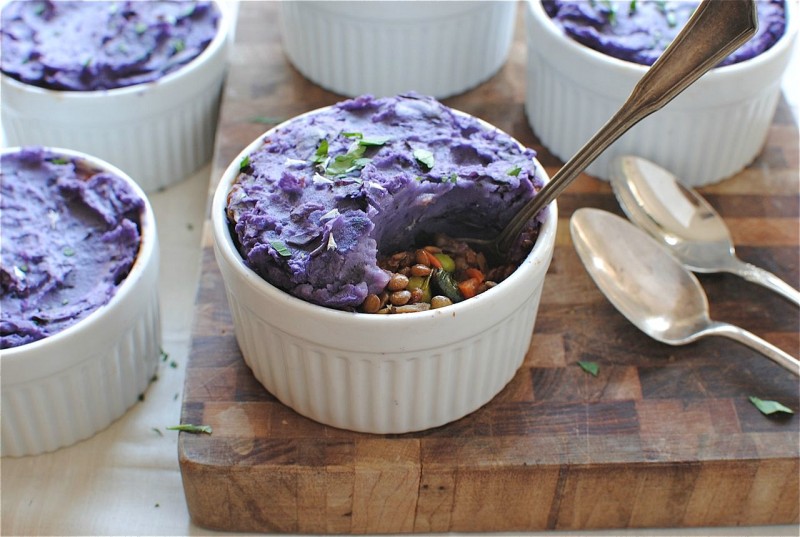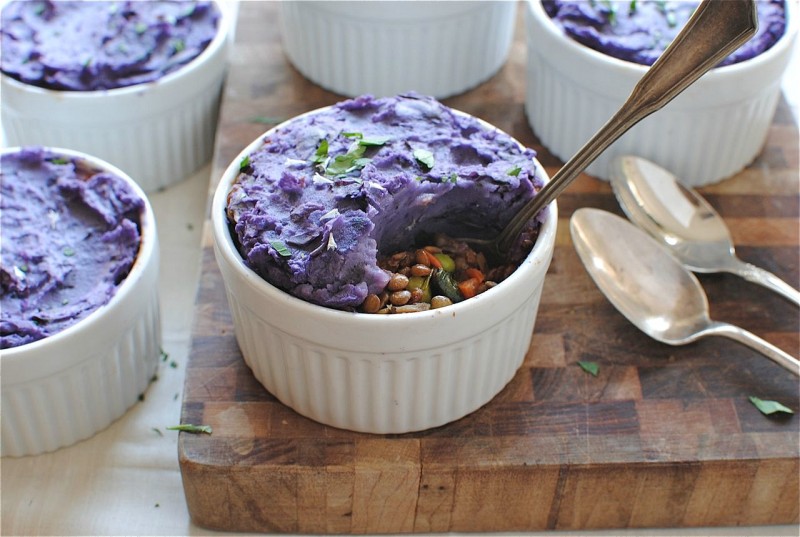 And they're mini. I mean I'll just say it for you. Whut. Whut.
Mini Vegetarian Shepherd's Pies:
What it took for 6:
* 2 1/2 cups baby purple potatoes
* 2 Tbs. butter
* 1/4 – 1/3 cup milk
* 1 cup green lentils
* 2 Tbs. extra-virgin olive oil
* 2 carrots, finely chopped
* 4 oz (half an 8 oz package) baby bell mushrooms, finely chopped
* 4 cups baby kale
* 1/2 cup frozen peas, thawed
* 1/3 cup (or more) ketchup
* 1/4 cup worcestershire sauce
* 1 Tbs. Herbs de Provence
* coarse salt and freshly ground pepper
Preheat oven to 400.
Bring a large pot of salted water to a boil. Boil the potatoes until soft, about 20 minutes. Drain the water. Add the butter and milk and mash mash mash until they're . . . mashed. Add a good dose of salt and pepper and get it super creamy and awesome.
In the meantime, bring another medium pot of salted water to a boil. Cook the lentils until soft, also about 20 minutes. Maybe 25. Drain and set aside.
Also in the meantime, heat the oil in a large skillet over medium high. Add the carrots and sauté until they start to soften, 4 minutes. Add the mushrooms and sauté another 3 minutes. Add a pinch of salt and pepper.
Then throw in that kale. Get it all wilted. Then add the peas, cooked lentils, ketchup, worcestershire, herbs de provence, and another good pinch of salt and pepper! Toss, stir, la la la. Taste it. What does it need? A little more ketchup? By all means.
Then divide the lentil filling evenly among 6 ramekins. Spoon the whipped potatoes on top of each pie. Arrange them on a baking sheet and slide into the oven for about 10 minutes. You just want the tops to harden a little. Glisten a tad.
Garnish with chopped parsley and serve!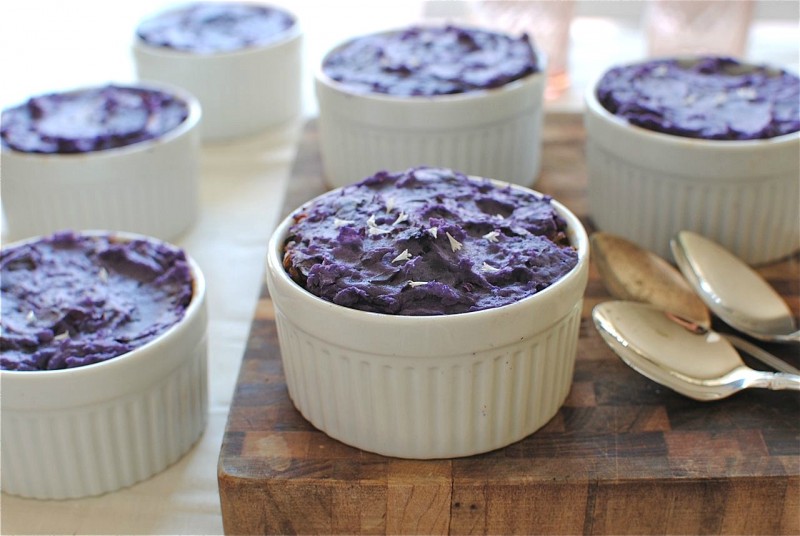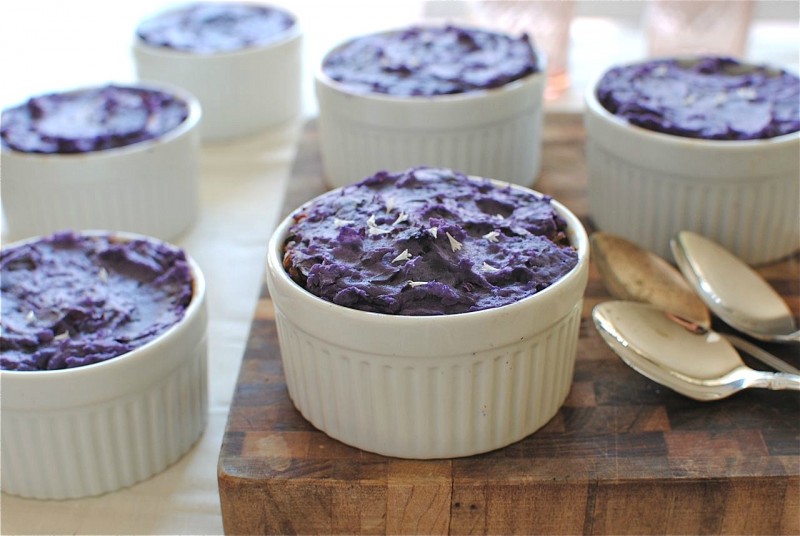 My husband sprinkled these pies with little white oregano blossoms on top. Should I think it's cute or be worried?
* Ooooops! So, these aren't 100% vegetarian, with the Worcestershire sauce. Sorry! If that doesn't bug you, use the Worc. If it does, maybe some soy sauce in it? Er, A-1? Wait, is that vegetarian. I don't even know anymore. Thank you for your cooperation. *