Did I have you at "Prosc?"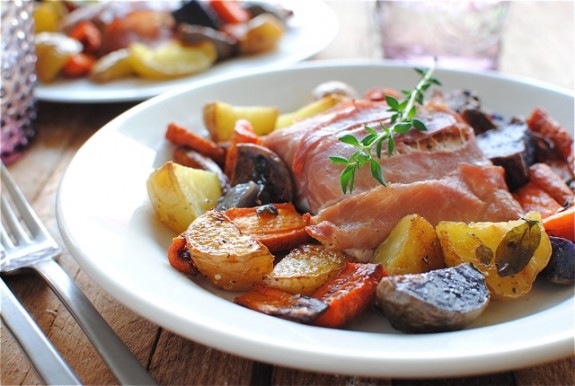 Fo' serious. I'm not sure of a finer way to serve dinner than to wrap it in Italian cured ham. And you should be very proud as my maturity level has spiked an entire 12% this morning as I attempt to not make inappropriate jokes revolving around the previous mention of those three words. The words Italian, cured and ham, just in case you forgot, HEY-OH.
And I failed.
Fo' fo' serious though. You could probably wrap the Teletubbies dvd collection in prosciutto and I might give it a second look.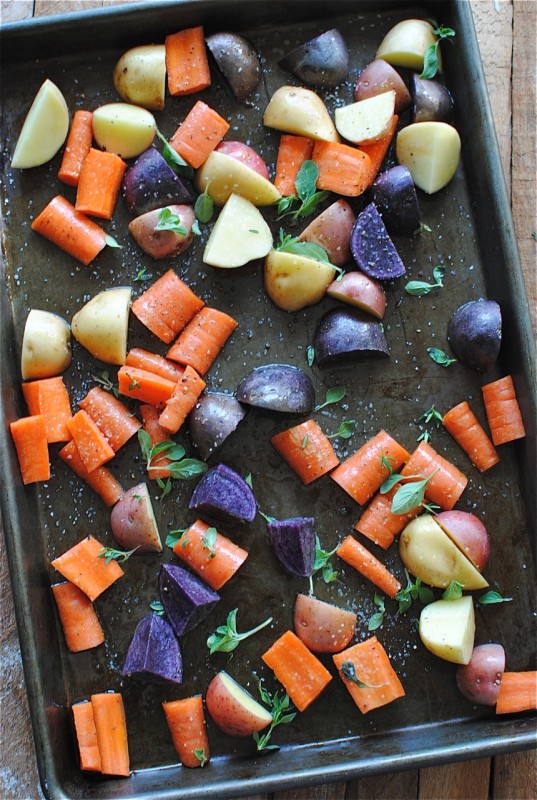 Fo' fo' fo' serious though. I really wanted to also wrap my potatoes in prosciutto, the carrots in prosciutto, the silverware in prosciutto, the plates and glasses in prosciutto and the whole darn table in the stuff, but I had already wrapped my body in it and was being carried off to the loony bin once being spotted by a civilian on my street.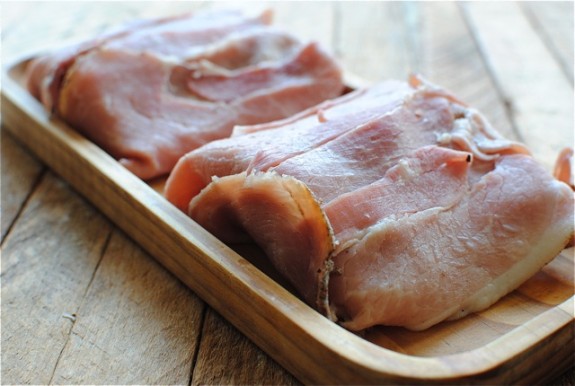 Fo' fo' fo' fo' serious though. We all know we need Omega 3s up in here, but that's as boring as watching a rock grow.
NOT IF YOU WRAP IT IN ITALIAN CURED HAM, YOU GUYS.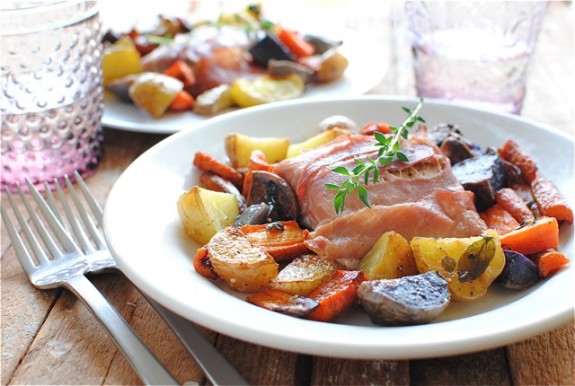 Fo' fo' fo' fo' fo' serious though. It's like the perfect mix of salty and tang and creamy and crunchy making babies on your tongue.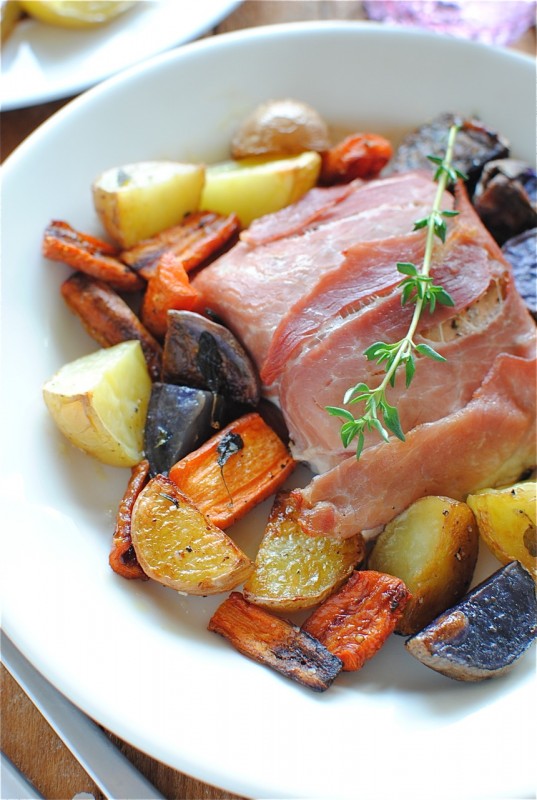 Fo' fo' fo' fo' fo' fo' serious though. Squeeze some fresh lemon juice over this piece and feel your body shedding its skin for a new life.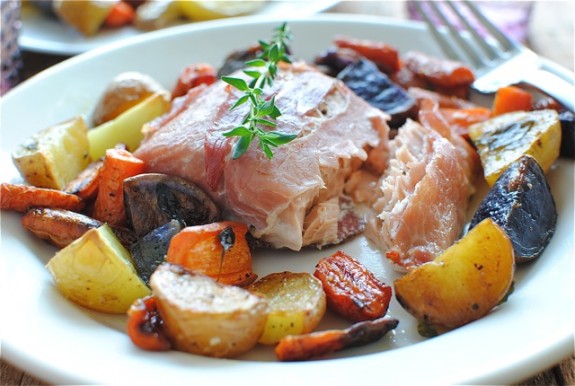 Fo' serious.
Prosciutto-Wrapped Salmon with Roasted Vegetables:
What it took for 2:
* 2 salmon fillets
* 4 to 6 thin slices of prosciutto
* 1 Tbs. extra-virgin olive oil
* 10 baby potatoes, quartered
* 4 carrots, cut into chunks
* 2 sprigs fresh thyme
* 1 large sprig fresh oregano
* 1 lemon
* 1 pinch coarse salt and freshly ground pepper
Preheat oven to 400.
Drizzle the oil in a shallow baking sheet and arrange the potatoes and carrots. Season with salt and pepper, and sprinkle with herbs. Toss to combine.
Roast for 25 minutes.
In the meantime, season each salmon fillet with salt and pepper. Tightly wrap the prosciutto slices around each fillet.
At the 25 minute-mark, scoot the veggies to each side and place the salmon fillets in the center. Roast 15 more minutes.
Serve the salmon and veggies with a good spritz of lemon and another fresh thyme sprig!