What up, Strogs? Strogy. The STROGSTER.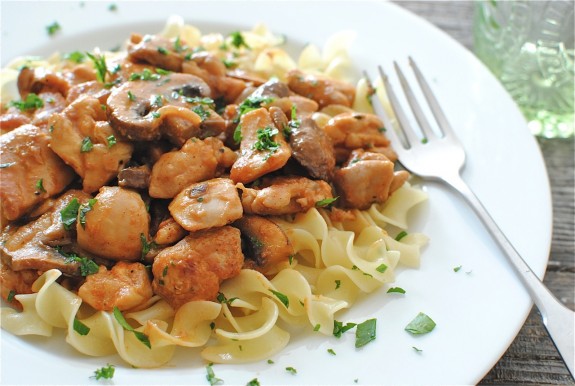 Oh, hi! I'm just pretending it's 1995 and totally legit to use these God-forsaken nicknames on my new most favoritest dish ever in my life.
Did you know that "stroganoff" actually means "to eat your face off?" It does! And then in 1965 they shortened it to just "stroganoff your face off." Yep. That's why you see all the bumper stickers, mugs and tee-shirts with that slogan.
Oh you haven't seen that?
Oh.
WELL, this here stroganoff needs to be on a dang bumper sticker because it's seriously knock-you-to-the-ground delicious, but a pick-you-back-up-to-the-sky lighter version!
Chicken instead of beef.
Yogurt instead of sour cream.
Oh, NOT OUT OF A BOX.
You're gonna flip every lid ever.
Okay, so while you make this I'm going to go ahead and register my multi-million dollar award-winning catch phrase….with myself.
Chicken Stroganoff:
(adapted from No Recipes)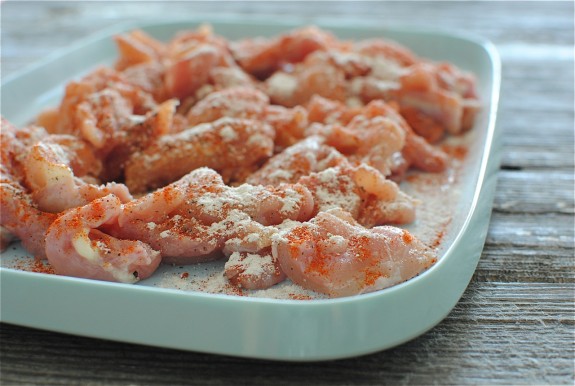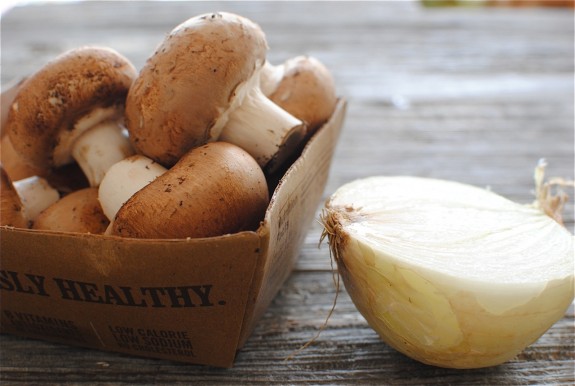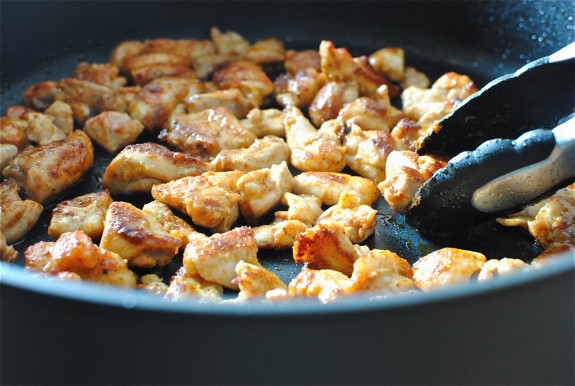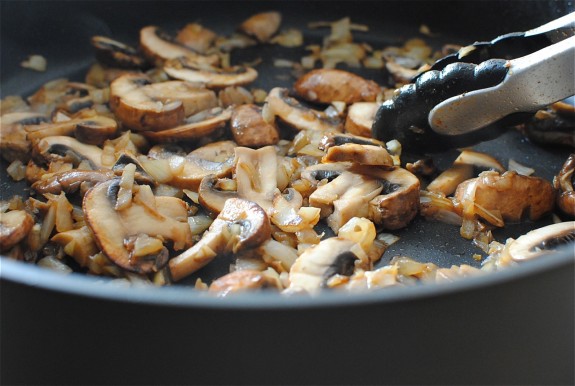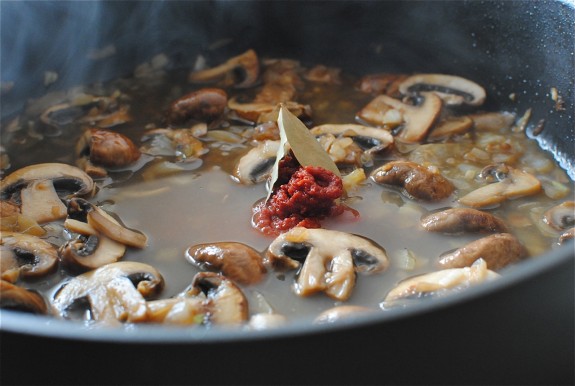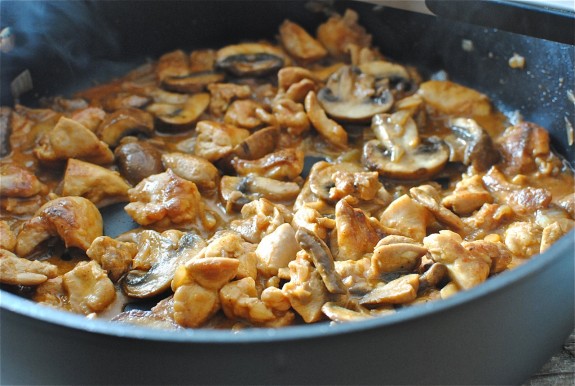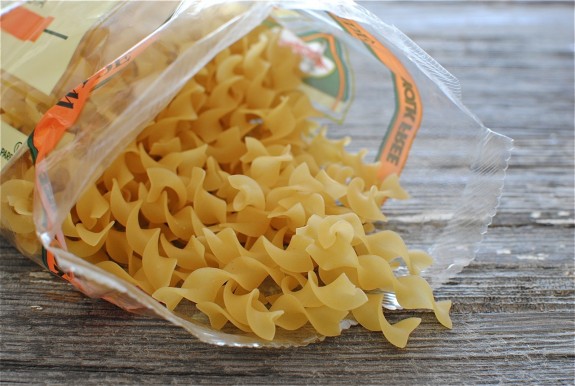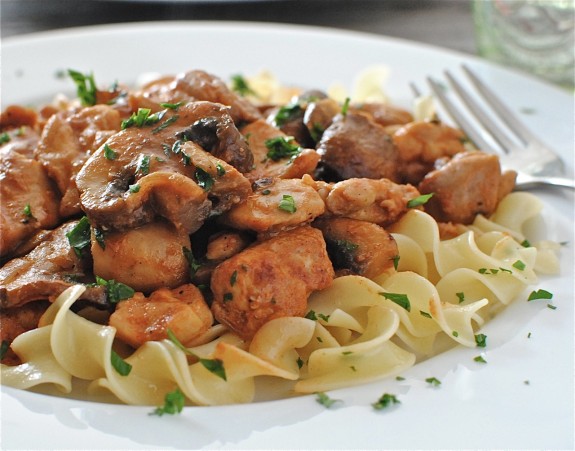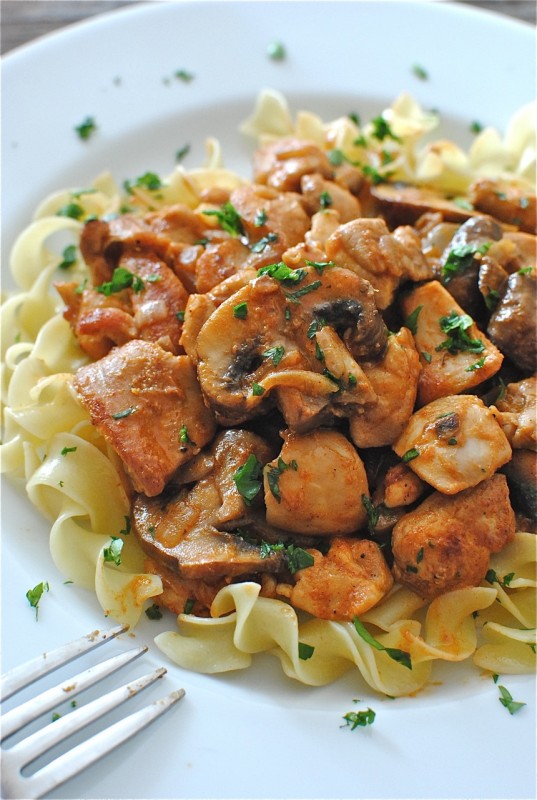 Stroganoff Your Face Off! Stroganoff Your Face Off!
Whatever, I'm making signs.
What it took for 4:
* 6 boneless skinless chicken thighs, rinsed, trimmed of excess fat and cut into bite-sized pieces
* 1 Tbs sweet paprika
* 2 Tbs all-purpose flour
* 1/2 medium yellow onion, diced
* 8 oz baby bella mushrooms, rinsed and sliced
* 1/4 cup vermouth
* 1/2 cup chicken stock
* 1 Tbs. tomato paste
* 2 small dried bay leaves
* 1/4 cup greek plain yogurt
* 1 pound egg noodles
* fresh parsley, for garnish
* coarse salt and freshly ground pepper
Once you've prepped the chicken, toss it with the paprika and a good pinch of salt and pepper. Dust with flour.
Heat a medium skillet over medium-high heat. Add the chicken and sear until browned on all sides, about 7 minutes total. Remove from pan and set aside.
Add a smidge more oil to the pan if needed, then toss in the onions and mushrooms. Saute until everything starts to brown and caramelize, 5 minutes.
Deglaze the pan with the vermouth and let sizzle about a minute. Add the stock, tomato paste and bay leaves. Stir to combine.
Nestle the chicken back in the pan (with its collected juices) and simmer until the chicken is cooked through and the sauce thickens a tad, 5-7 minutes. Stir in the yogurt and cook 2 more minutes. Give the whole mess a good pinch of salt and pepper.
In the meantime, boil your egg noodles until they reach al dente. Drain.
Serve the stroganoff over a bed of noodles and garnish with parsley.