OMG.
Do you see that yellow glow coming from this pot o' curry? Okay, ignore the yellow light reflection in the actual pot (photo shoot fail!) but look INSIDE at that rich, vibrant curry sauce that BEGS for your tongue to do the Electric Slide through it.
That glow is turmeric. AKA: God's gift to EVERYTHING EVAR.
I was given the Cooks Illustrated cookbook for Christmas and it's safe to say there have probably been 20 whole minutes in the last 3 weeks when this book wasn't in front of my face. Sure it has no pictures in it, and it's 45 thousand pages long, but it's in part by my boyfriend, Christopher Kimball.
Uh, HAVE YOU SEEN HIS BOW-TIE? …just stop it…..
This curry recipe jumped off the page and punched me in the nose as soon as I read it. A) It's so, so easy. B) It took no time at all, and C) It allowed me to pretend I was a cook on America's Test Kitchen, standing next to Christopher (Wait, can I call you Chris?) making brilliantly awful puns about curry and bonding over our matching bow-ties.
I only willy-nilly'd a smidge. Their version called for channa dal (Indian yellow split peas) but all I had was a China doll. OHHHHH ME. I'm kidding. I used green lentils instead.
When it comes time to taste the sauce towards the end, think of me. Think of me when those flavors body-slam your psyche.
The. Places. This. Will. Take. You…
Beef and Lentil Curry:
(Adapted from Cooks Illustrated)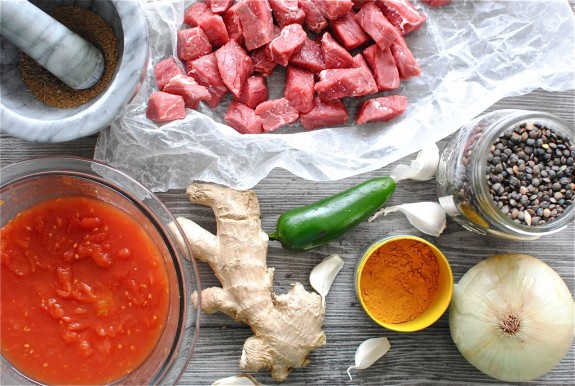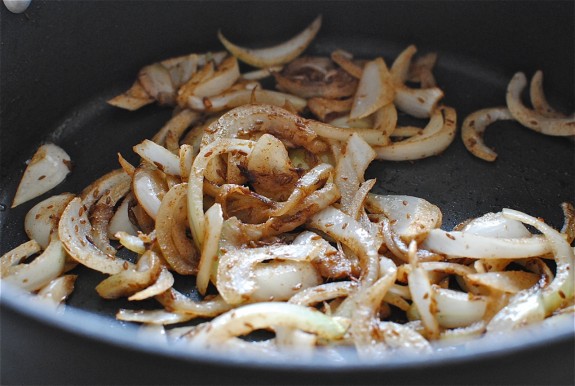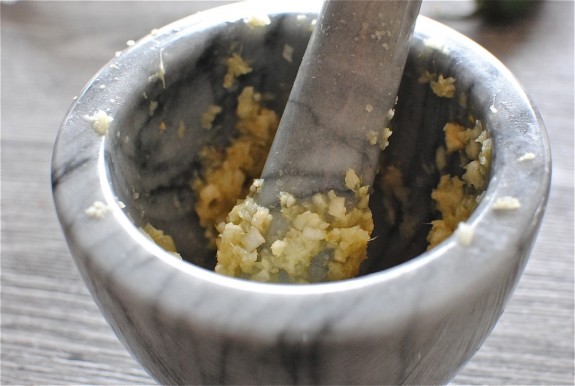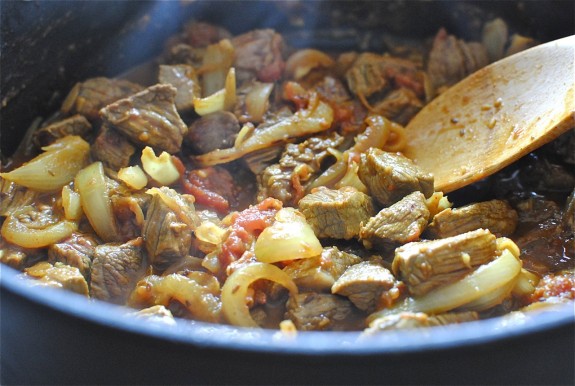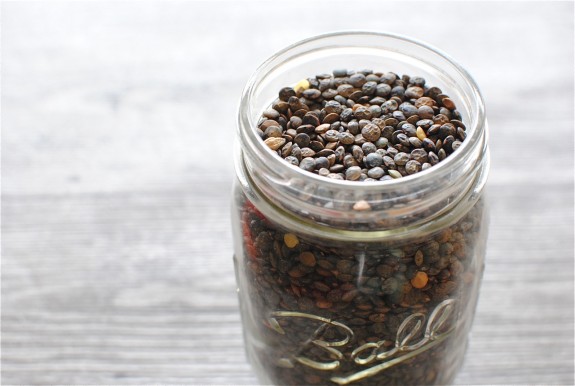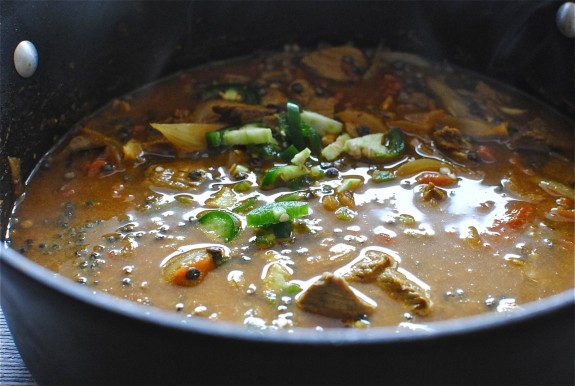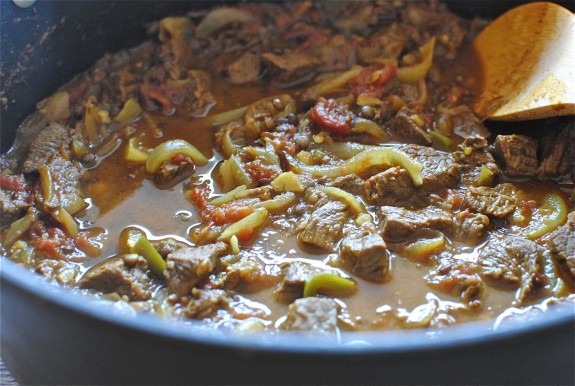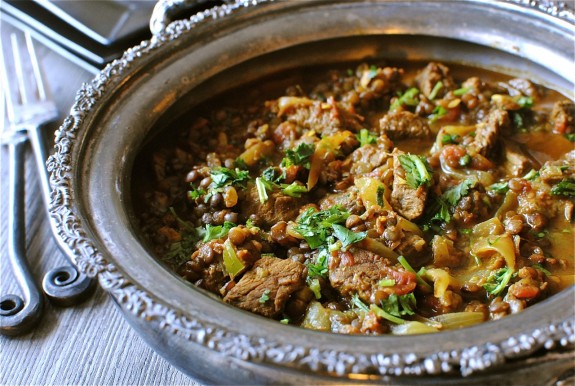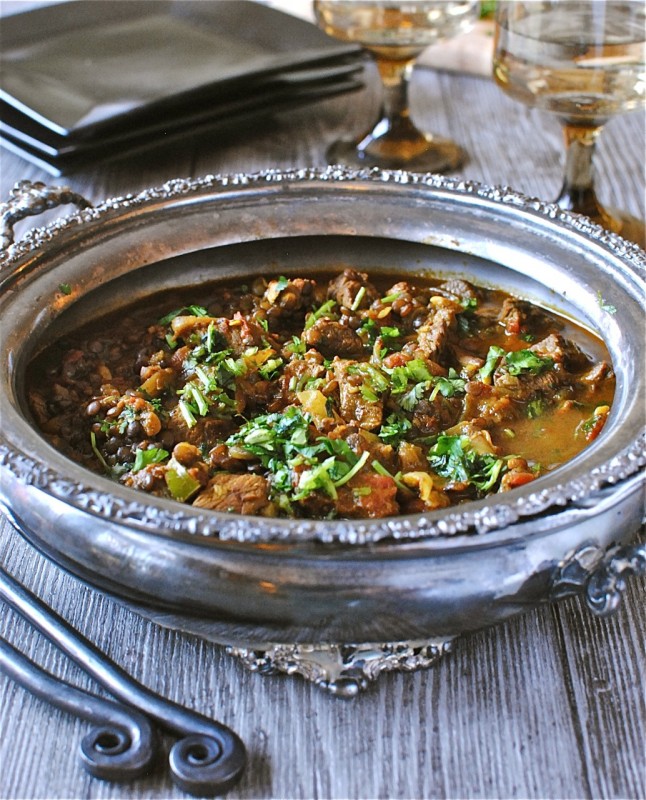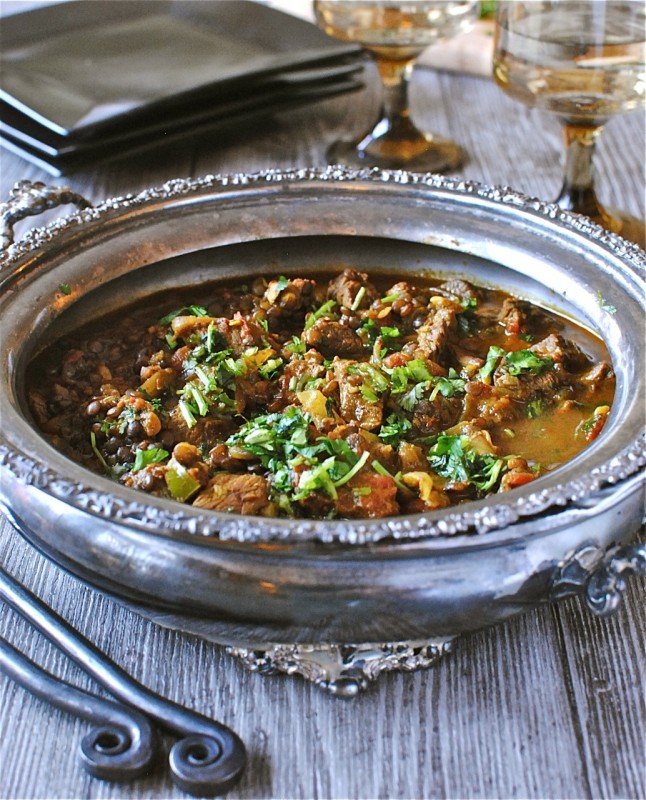 I think this should be my NEW LOOK. Yeaaaaah!
 What it took for 4:
* 1/4 cup vegetable oil
* 1 tsp cumin seeds
* 1 Tbs ground coriander
* 1 medium yellow onion, thinly sliced
* 4 cloves garlic, minced
* 1 Tbs. freshly grated ginger
* 1 1/2 pound top sirloin, trimmed of excess fat and cut into bite-sized chunks
* 1 (14.5 oz) can whole, peeled tomatoes, crushed with your hands
* 1 tsp ground turmeric
* 2 cups water
* 1 jalapeno pepper, finely diced
* 1/2 cup french green lentils
* fresh cilantro for garnish
* coarse salt and freshly ground pepper
* 2 cups cooked white or brown jasmine rice
Using a mortar and pestle, grind the cumin seeds and coriander together, until finely ground.
Heat the oil in a medium skillet over medium-high. Add the spices and bloom 20 seconds.
Toss in the onions and saute until soft, 4 minutes.
Back in the mortar and pestle, crush the garlic with the grated ginger, along with a pinch of salt, to form a paste.
Add garlic-ginger mixture to skillet, along with the beef, crushed tomatoes, turmeric and a good pinch of salt. Cook 8 minutes, until spices start to become fragrant.
Add the water, jalapeno pepper and the lentils. Bring to a boil, then reduce heat and simmer until lentils are cooked through and everything smells so good you have a slight conniption, about 40 minutes.
Taste and season with more salt and pepper if needed.
Stir in the cilantro and serve with cooked rice.
Freak out on yourself.