It's the moment we've all been waiting for!
Well, *I* have, at least.
Remember how I told you about becoming a part of the Tablespoon.com team? Well, I'm still squealing every 5 minutes and running around like a butternut squash with its head cut off.
(see what I did there?)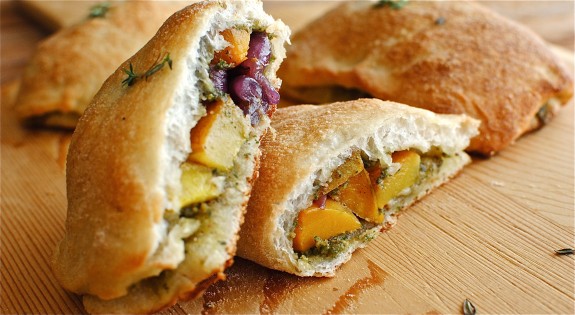 Without further ado, I present to you…..MY FIRST ARTICLE ON TABLESPOOOOON.
(that's supposed to sound like Oprah.)
p.s. those are mini-calzones with butternut squash and a sage-walnut pesto. what, whaaaat!
Get on in it.